The new fragrance collection of Jo Malone London couldn't be more apt for this time. Inspired by an ancient mythical land, the smells that rise from each of the 2 bottles are those that can fill your mind and your senses with lovely imagery, whether real or fantasy.
In a video call with Celine Roux, the brand's global head of fragrance, and master perfumers Sophie Labbe and Alexis Dadier, we were taken through the same journey they went through to create the two colognes for "Lost in Wonder." Celine shared about how she was captivated by the story of the Hanging Gardens. "According to the legends, a mighty king planted a lush hillside garden filled with greenery, fruit, trees, and streams, all out of love for his queen who missed her homeland."
From visiting an exhibition in the British Museum to view a stone carving of what the gardens may have looked like, to visiting other regions in Europe with similar flora, the three captured different scents to bring to life the smells that must have filled the air in that romantic setting.
ADVERTISEMENT - CONTINUE READING BELOW
Fig & Lotus Flower, Cologne
P4200/30ml and P8350/100ml, JO MALONE LONDON, Rustans.com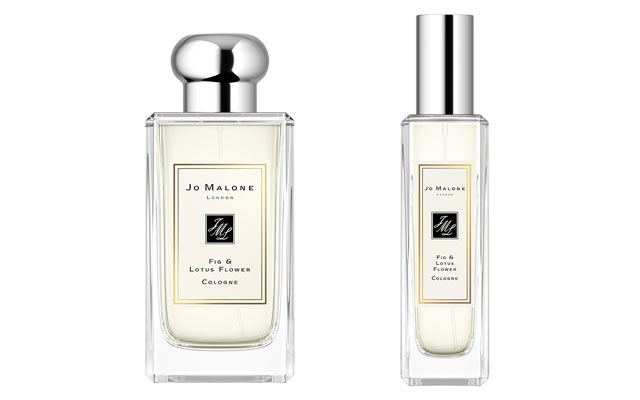 The idea of combining the sweet fruit with the aquatic flower came from Celine's research. "We discovered that the king liked to go into the gardens to hand-pick ripe figs for his breakfast, and that lotus flowers were often used for their scent during the king's receptions in the gardens," she shared.
What the scent is like: You can almost smell the ripe figs mingling with an equally distinct sweet floral in a way that's neither sugary nor cloying. It's a full-bodied cologne that has a bright freshness to it.
What It Could Remind You Of: Warm summer days, when you're outdoors snacking on ripened mangoes or bananas, and the watery yet bold smells of local flowers like sampaguita, kalachuchi, or ylang-ylang come in with the breeze.
What It Would Be Perfect For: To be honest, it's a wonderful everyday scent that can give you a much needed lift, whether you're staying in or spending the day out in nature. It will take you back to happy memories spent at the beach, idly walking through gardens, or any joyous chance to feel the sun on your face and the wind on your skin.
Suggested Scent Pairing: Celine says that you can give it an woody freshness by spritzing it together with Wood Sage & Sea Salt, or you can keep to the floral formula with Poppy & Barley. "There's a little bit of fig in that one too, so it combines perfectly," she adds. Alexis shared that she's been wearing it with the Cypress & Grapevine Cologne Intense. "It's a wonderful, multi-dimensional experience," she said.
ADVERTISEMENT - CONTINUE READING BELOW
Cypress & Grapevine, Cologne Intense
P7700/50ml and P11,000/100ml, JO MALONE LONDON, Rustans.com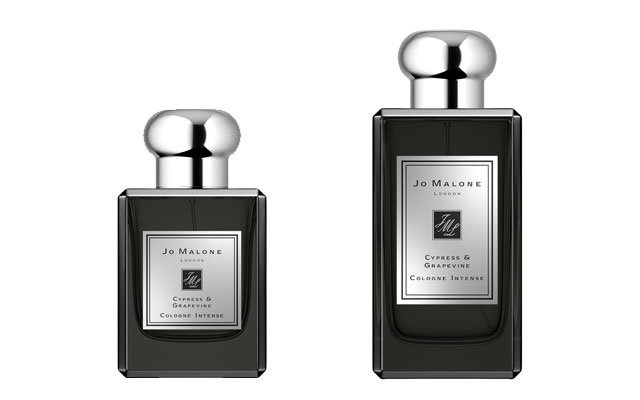 As its name suggests, its inspired by a tree and vine found in the mythical Hanging Gardens: the elegant cypress that has a fresh woody scent like pine, and grapevines with their twisted trunks and lush fruits and leaves. Celine, through her research, suggests that "the grapevine calls to mind the wine served at these celebrations, surrounded by statuesque trees such as the cypress tree."
ADVERTISEMENT - CONTINUE READING BELOW
What the scent is like: You'll find it's a deep and intense fragrance when you first breathe it in. It's warm, sweet, and tangy, a lot like when you take a sip of a fruity red wine that tickles your nose with a zesty afterglow.
What It Could Remind You Of: It could be that mix of the pine-scent of cypress blending with the sweet grape and warm amber that can easily remind you of a lovely cold night in Baguio. You know, the kind when you're on vacation with family or good friends, and you're all huddled together, sharing stories, with the scent of pine wood wafting in the air.
What It Would Be Perfect For: Even if it is a tad masculine, the effect it has when it settles on the skin is one that's sensual and spicy. True to its type, it is an intense scent that's perfect for an evening with your S.O., or just when you want to feel a little (or a lot) sexy.
ADVERTISEMENT - CONTINUE READING BELOW
Suggested Scent Pairing: Celine loves it blended with Wood Sage & Sea Salt. "It uplifts Cypres & Grapevine with an unexpected salty twist.," she said. Sophie recommends pairing it with English Pear & Freesia "to enhance all the lush, fruitful suggestions of romance," she explains.
Related Stories from Preview.ph
Hey, Preview readers! Follow us on Facebook, Instagram, YouTube, Tiktok, and Twitter to stay up to speed on all things trendy and creative. We'll curate the most stylish feed for you!