Foundation isn't not as bad as it seems. It can help you create a smooth and even complexion in a matter of minutes, not to mention, it can instantly conceal any blemishes. It can also be good for your skin, providing additional physical barrier against sun, pollution, and radical damage. It's a reliable product when used well, but the reality is, when we use it too often, we tend develop an unhealthy relationship with it—to the point where we can no longer appreciate our bare skin on its own.
Same as you, we're also still in the process of learning to embrace our natural complexion with or without an additional layer in our faces. Good thing we found Haley Kim (@haley0n), a Korean beauty content creator whose YouTube channel is dedicated to foundation-free makeup tutorials. She also has the best tips for everyone who is planning to quit foundation, and even made an entire video detailing how she stopped using it herself. Read on to see Haley's tips, plus all the other benefits that will inspire you to embrace your natural skin.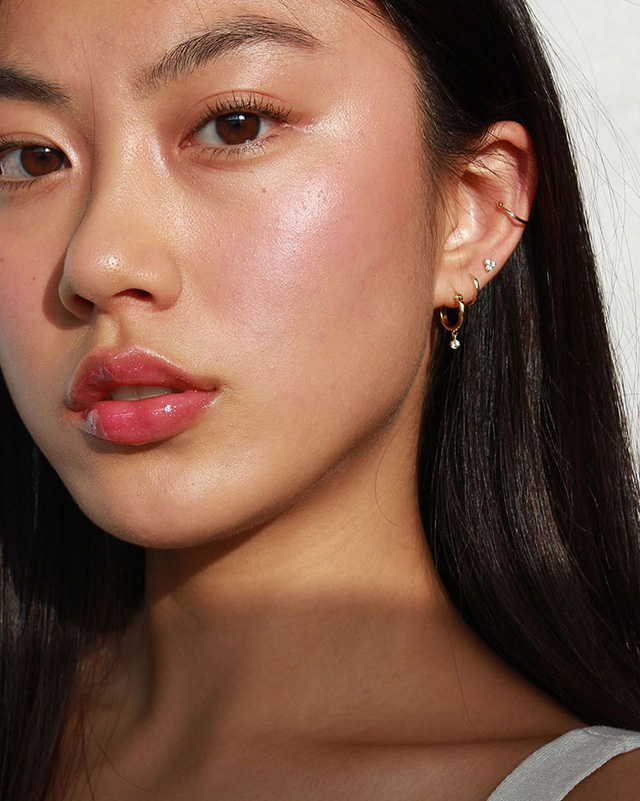 ADVERTISEMENT - CONTINUE READING BELOW
Benefits of Going Foundation-Free
1. Self-confidence
The main benefit of quitting foundation is you can cut your beauty routine short, but for Haley, it's a great step to help you start embracing your natural complexion. "There are so many ways to boost self-confidence. Sometimes on a special occasion, I can boost my self-confidence by wearing full makeup, but also I can gain self-confidence when I go foundation-free," the beauty guru shared. She also emphasized how not wearing foundation even helped her be less conscious about her looks in the long run.
2. Skin health
In case you didn't know, not all foundations work well with all skin types. A wrong choice of formula can clog your pores or trigger breakouts if you don't cleanse properly. Not to mention, your complexion also suffers when you sleep with makeup on! Need more convincing? The YouTuber revealed she experienced less acne and whiteheads when she stopped wearing a full face of base. Say it with us: Let your skin breathe!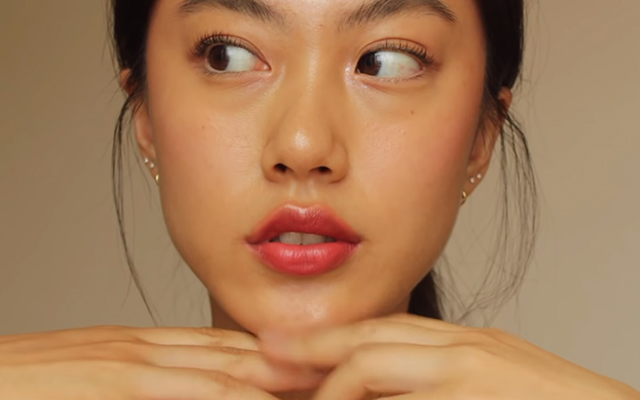 3. Lifestyle change
Last but not least, letting go of your trusty cover-up will help you pay more attention to what your skin needs. That means, changing your approach to both your skincare and everyday routine. In Haley's case, every time she pulls an all-nighter, her skin is noticeably drier and duller. By going foundation-free, she became more committed to having a better lifestyle to improve her complexion instead of covering it up.
How to Stop Using Foundation
1. Find the skincare that suits your skin.
Good skincare is a non-negotiable when going foundation-free. In her video, Haley mentioned that because she won't be relying on foundation anymore, she realized that needs to take care of her skin better than she had before. Her best tip? Take your time and be patient when it comes to finding products that suit you. Start small, and remember her top three basic products: cleanser, moisturizer, and sunscreen!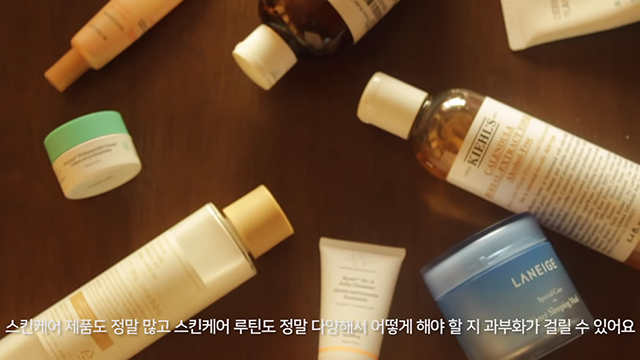 ADVERTISEMENT - CONTINUE READING BELOW
2. Slowly reduce the amount of foundation you use.
If you're just not ready to go bare cold turkey, start small by slowly reducing the amount of cover-up you use. In Vivien's case (Haley's subscriber), she started by only placing it on the sides of her nose, chin, and forehead. Once she got used to how she looks without a full layer of base makeup, taking out of her routine completely became easier. Or you can try a lighter alternative like a tinted sunscreen, skin tint, or concealer and use that instead of foundation!
3. Remember: You don't need to be perfect.
Embracing your natural complexion is all about mindset, and a healthy way to start is to slowly let go of the idea of perfection. Looking for inspiration? Just take a cue from Haley. She revealed how she used to pressure herself to cover all her blemishes, and even going a shade lighter her skin tone to achieve a fairer complexion. "It took [me] one to two years to be okay with my own natural complexion," she shares. In short, it's a process, so go at your own pace!
Watch Haley's full video below:
Related Stories from Preview.ph
Hey, Preview readers! Follow us on Facebook, Instagram, YouTube, Tiktok, and Twitter to stay up to speed on all things trendy and creative. We'll curate the most stylish feed for you!