If you've been bingeing Netflix's Bridgerton like we have, then for sure the hairstyles have also inevitably caught your attention amid the grand balls and lavish costumes. We have Adam James Philips, the show's hairstylist, to thank for all the intricate looks and gorgeous wigs donned by the women in the series.
Set in the 19th century British Regency era, hairstyles from that time were heavily influenced by Ancient Greek aesthetics. It called for face-framing curls and easy-to-style chignons. These were often adorned with flowers, ribbons, jewelry, tiaras, and combs for formal occasions. That said, we absolutely adore how Adam was able to reimagine Regency hairstyles for the 21st century.
But apart from simply being extravagant eye candy, did you know that these hairdos actually help tell the story of the characters? Let's take a closer look below:
Daphne Bridgerton
There are two things to note in the style Daphne wears. First is the curls, a very on-trend way to style hair. These indicate how she aspires to find true love, and does so by conforming to the beauty standards of the time. Another detail is how her updo bears her decollete area. Making her "debut" to society, Daphne's hair is meant to represent her viability as a bachelorette to marriage prospects. Baring the neck and exposing a lower neckline was considered to be the most tasteful way to show skin at the time; this also allowed women to represent the family's wealth by highlighting the jewels on her neck.
ADVERTISEMENT - CONTINUE READING BELOW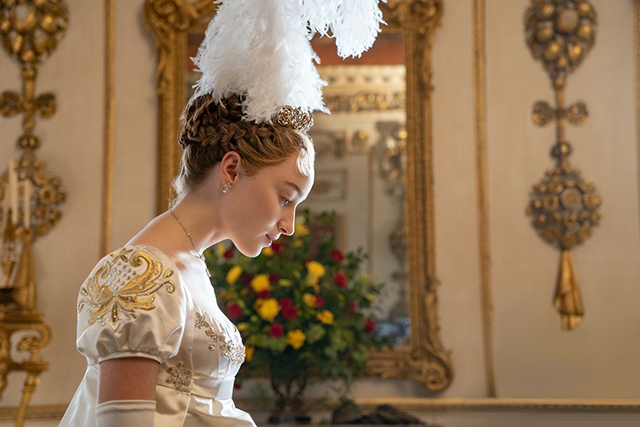 Eloise Bridgerton
Eloise wears a hairstyle reminiscent of the more modern shag. This immediately makes her stand out among the women on the show who sport feminine updos with jewels. Unlike most of the Bridgerton ladies, Eloise wishes to do something other than getting married and bearing children—she'd much rather be focusing on her studies. So, it makes sense that Eloise's hair is styled in a simple manner. Her rejection for 19th century traditions for women is wonderfully shown through her hairstyle as an act of rebellion.
CONTINUE READING BELOW
Recommended Videos
Penelope Featherington
Under the control of her overbearing mother, Penelope's personal style isn't something we see much of in the show. Her character is a romantic, however she also wants education and independence, and all of this translates into her hair. Her vibrant floral accessories and old-fashioned look reflect her mother's tastes. And because of her inner conflict with what she wants in life, she does little to nothing to change this. Thus, she's often referred to as the "ugly duckling" among the Featherington sisters.
ADVERTISEMENT - CONTINUE READING BELOW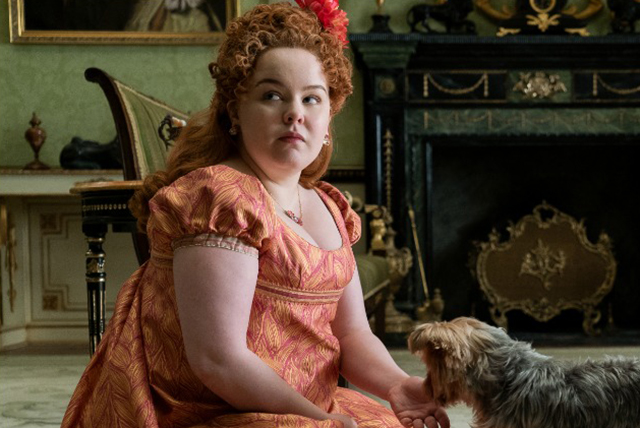 Cressida Cowper
"Since mother and daughter Cressida were mostly seen as a duo, designer Marc Elliot Pilcher wanted them to share a theme wherever possible," hairstylist Adam Philips said in an Instagram post. The convoluted styling and accessories Cressida wears are meant to tell you that she is determined to win the affections of a worthy suitor. On the other hand, it is also styled this way to display her wealth since elaborate hairstyles meant she had help. Ladies of high society at the time had lady's maids that aided in hairdressing. Overall, Cressida's hair is an extension of her personality—intimidating and competitive.
ADVERTISEMENT - CONTINUE READING BELOW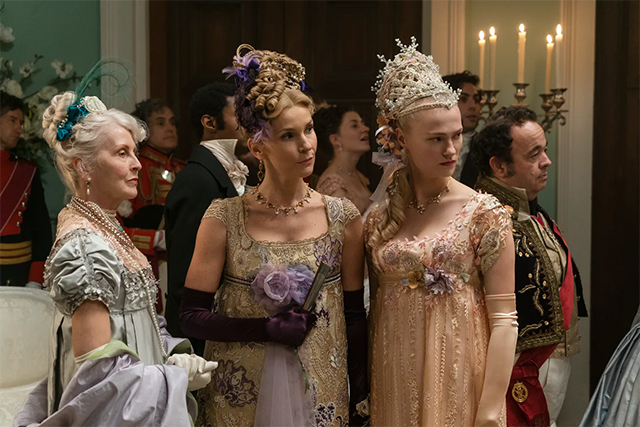 Queen Charlotte
It's hard to miss Queen Charlotte as she exudes regality in every scene she's in. Aside from her intimidating stature, Queen Charlotte attracts attention with the alluring wigs she has on. Coming from the pre-Regency era, extreme hairstyles were the norm on both men and women alike. You can see that she doesn't adapt to the simple Regency era styles; instead, she displays her wealth and power through intricate wigs. This power is told through hair accessories. For example, the show's hairstylist reveals that the queen's Hastings Ball wig is a giveaway that she "knows everything" and that it represents Daphne and Simon.
ADVERTISEMENT - CONTINUE READING BELOW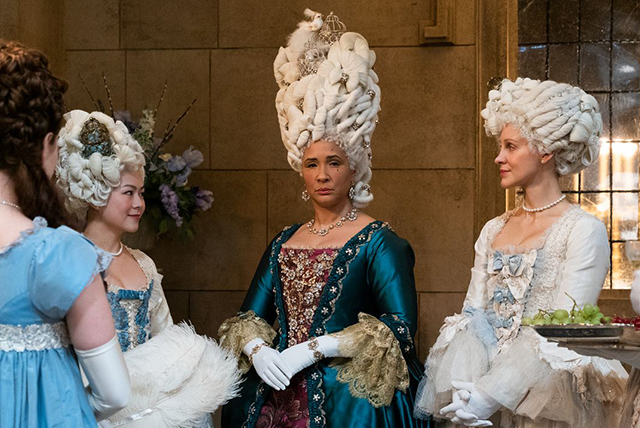 Related Stories from Preview.ph
Hey, Preview readers! Follow us on Facebook, Instagram, YouTube, Tiktok, and Twitter to stay up to speed on all things trendy and creative. We'll curate the most stylish feed for you!