If we think about it, whenever we've wanted to make an impression (say, wanting to impress a crush) or attended an important event (like a graduation ceremony or even a job interview), we usually finish our look by using some type of fragrance. And even if there was no important event, we can create an atmosphere by scent alone—like enhancing the Christmas spirit by using a sweet fragrance that smells like chocolate; or a beachy scent that reminds you of a hotel lobby while on a fancy staycation.
Certain scents can even bring back memories. For some, we remember reaching for a Victoria's Secret mist after P.E. class to remove the smell of sweat. For others, it's using their mother's perfume in secret because it looks and smells so expensive and comforting. It seems that there's a scent for everything, right?
But when faced with names like eau de toilette, eau de parfum, and body mist—we often wonder what exactly is the difference? And more importantly, why do we tend to reach for body mists for an everyday fragrance rather than a perfume?
ADVERTISEMENT - CONTINUE READING BELOW
Body Mists Vs. Perfumes
Cost
When we think of perfume and a body mist, what comes to mind? For us, we think of Bath & Body Works for body mists and luxury brands like Chanel for perfumes. That said, it's no secret that perfumes are more expensive than body mists, but why is that? Well, it all comes down to the compositions! Companies that produce body mists are able to sell them at a cheaper price point because of the fact that a body mist is formulated by using less fragrance oils.
Ingredient Ratio
All types of perfumes include these three ingredients: alcohol, water, and fragrance oils. What differentiates an eau de parfum from a body mist is the ratio in which these ingredients are mixed together. Eau de parfums usually have 15 to 20 percent perfume oil in its formulation, while eau de toilettes have between 5 and 15 percent.
With that in mind, what allows body mists to come in bigger volumes at a more affordable price is the fact that body mists have way less fragrance oils than EDPs and EDTS, and contain more water and alcohol. This ingredient ratio is also what gives body mists that light and soft fragrance that we all know and love!
Longevity
When we use an eau de toilette, it's evident that these concentrated perfumes not only come in smaller (and more expensive) sizes—but that the scent is a lot stronger, heavier, and lasts for a long time. As the name itself suggests, a body mist is the exact opposite; because there is less oil in the fragrance formulation, it allows the scent to evaporate at a faster rate than more concentrated formulas.
ADVERTISEMENT - CONTINUE READING BELOW
But don't worry, because even though a body mist only lasts up to four hours, with its cheaper price point and large bottles, who wouldn't mind re-spritzing themselves throughout the day? Definitely not us!
When to Wear a Body Mist
The best gauge to know when to wear a body mist is to take a look at the events you'll be doing during the day. Take into consideration the kinds of activities you'll be doing, for how long, and what kind of impression you'd want to make!
If your day consists of casual activities like going grocery shopping or hanging out with friends at a cafe, and you're looking for a subtle, low-key fragrance—then the body mist will be your best bet! After all, the fragrance of a body mist doesn't last as long as an eau de parfum; so using a light scent to finish off your look would be the way to go.
ADVERTISEMENT - CONTINUE READING BELOW
How to Apply a Body Mist
Because a body mist is made up of more water than essential oil, makes this fragrance variant more hydrating! Unlike more concentrated perfumes, body mists are best worn directly on clean skin—you can even use it after taking a shower! Spritzing a body mist when your skin is slightly damp can be more refreshing as well as add more hydration. But if you don't feel like misting all over your body, you can spray your body mist on pulse points such as: nape of the neck, behind the ears, inside of your wrists, elbows, underarms, and knees.
Bonus tip: Looking for extra freshness on a hot summer day? Place your body mist in the fridge for an immediate cooling effect when used!
ADVERTISEMENT - CONTINUE READING BELOW
10 Body Mists to Shop If You Love Light Fragrances
1. Bath & Body Works Japanese Cherry Blossom Fine Fragrance Mist
When it comes to affordable fragrances, Bath & Body Works is tough to beat. With candles that make us wish we had autumn and winter in the Philippines, their body mists like the Japanese Cherry Blossom are truly iconic! Referred by the American brand as the "fragrance equivalent to your little black dress," this scent was created by blending Japanese cherry blossom, asian pear, fresh mimosa petals, white jasmine, and blushing sandalwood together.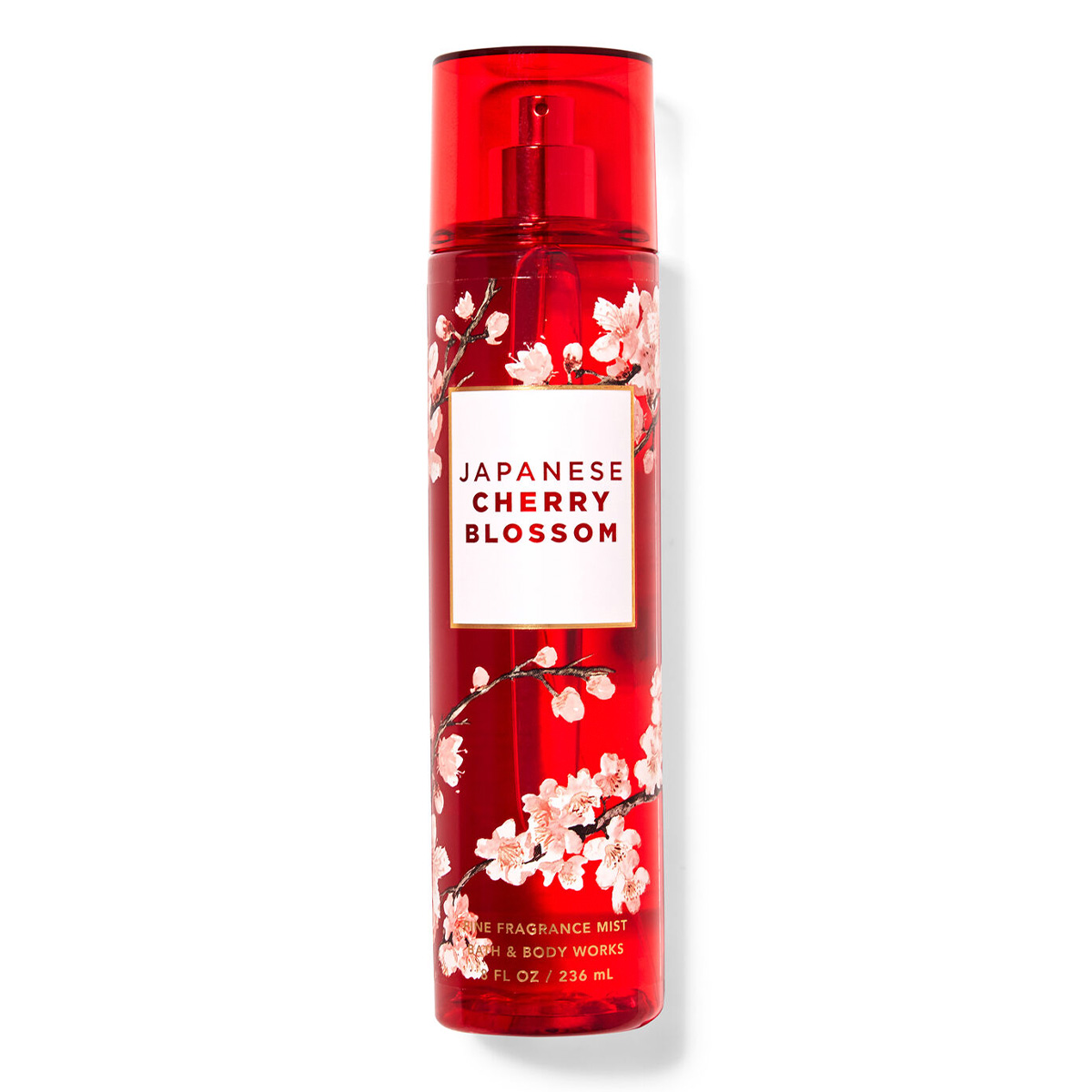 ADVERTISEMENT - CONTINUE READING BELOW
Japanese Cherry Blossom Fine Fragrance Mist, P88, BATH & BODY WORKS, Lazada
2. Boutique Neroli, Pear, & Gingerlily Hair & Body Mist
If you're looking for a fragrance that can lift your mood, this body mist by Boutique is for you! Made with natural and vegan ingredients, this cruelty-free body mist was created with a blend of neroli blossoms, fruity pears, and gingerlily—a scent profile perfect for days where you want an extra pick-me-up with a hint of sweetness.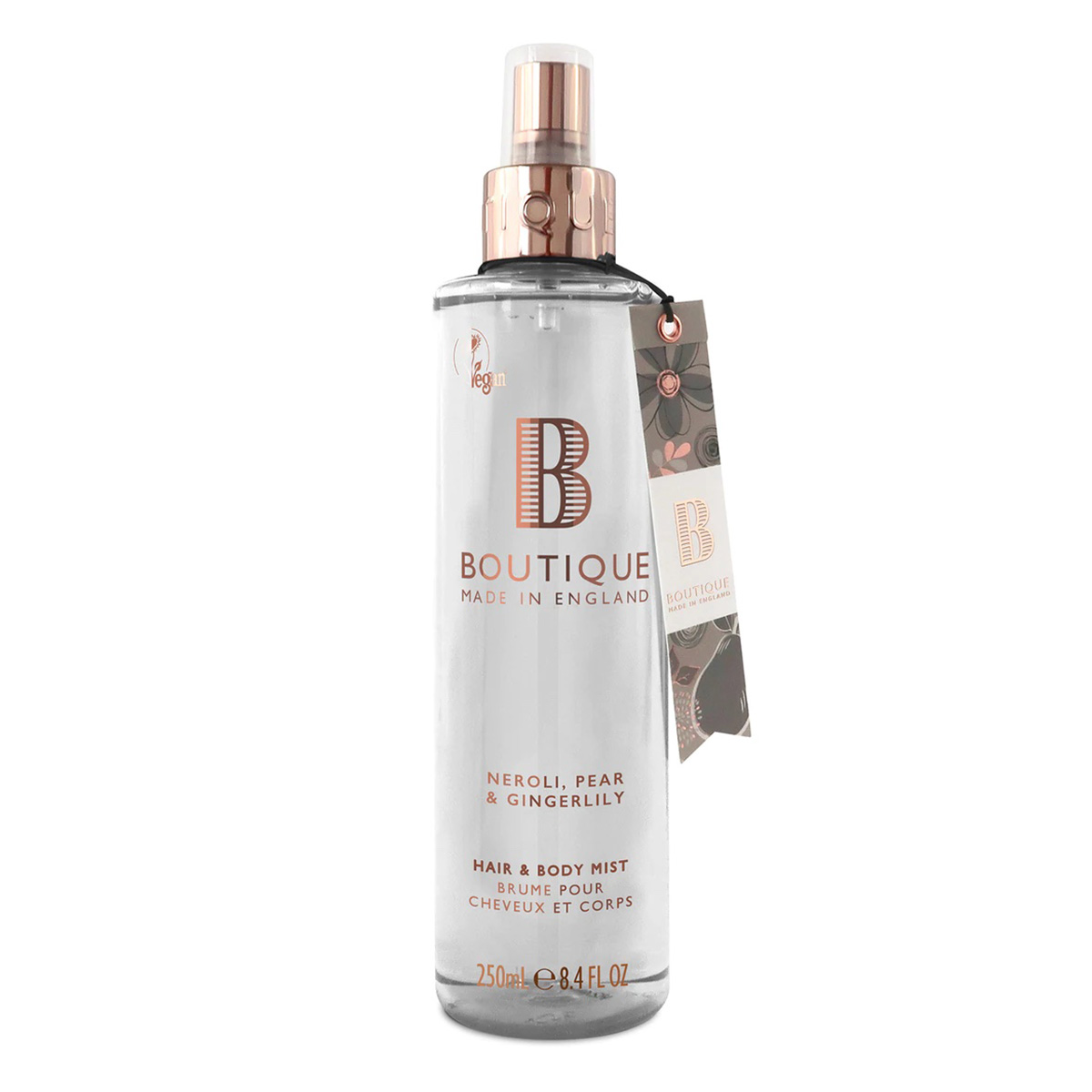 ADVERTISEMENT - CONTINUE READING BELOW
Neroli, Pear, & Gingerlily Hair & Body Mist, P550, BOUTIQUE, Rustan's
3. Vera Wang Embrace Periwinkle and Iris Body Mist
Named after something as pure and comforting as an embrace, this Vera Wang body mist is the product to reach for when you want to tap into the softer facets to your personality. The 240ml bottle is composed of bergamot, mandarin, and violet petals for its head notes; iris, blue jasmine, and periwinkle for the heart notes; and vanilla, benzoin, and whipped sugar as the bottom notes. A light floral scent with a sweet finish is a fragrance we'd want to be wearing on a first date!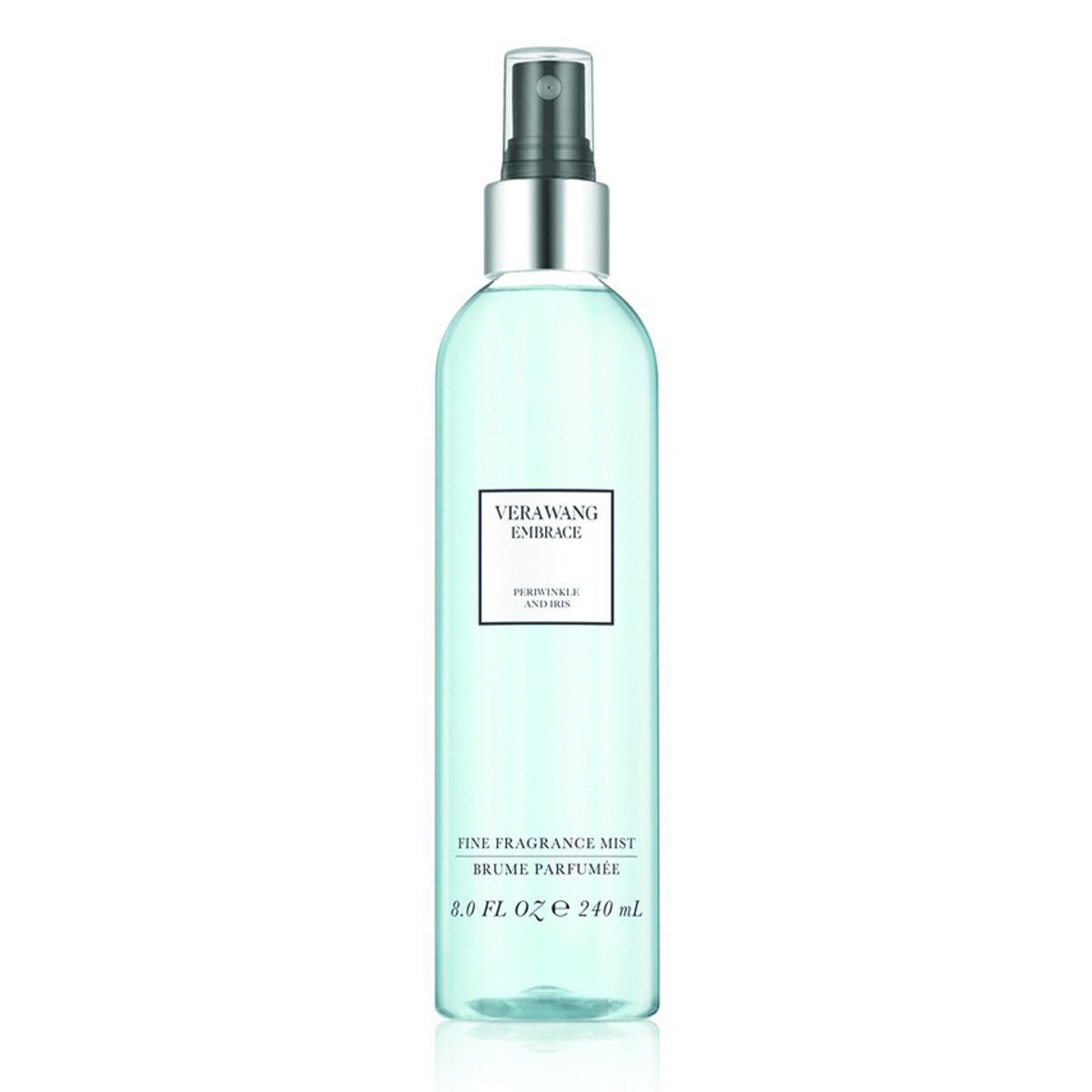 ADVERTISEMENT - CONTINUE READING BELOW
Embrace Periwinkle and Iris Body Mist, P556.50, VERA WANG, Zalora
4. BLK Cosmetics K-Beauty Body Mist in Winter
Inspired by the four seasons, this BLK Cosmetics body mist is for those who love a comforting scent profile. The combination of winter jasmine, peppermint, green tea, oakmoss, and white amber, create an aroma that will make you want to cuddle up under the blankets. Who says you need a fireplace to get cozy?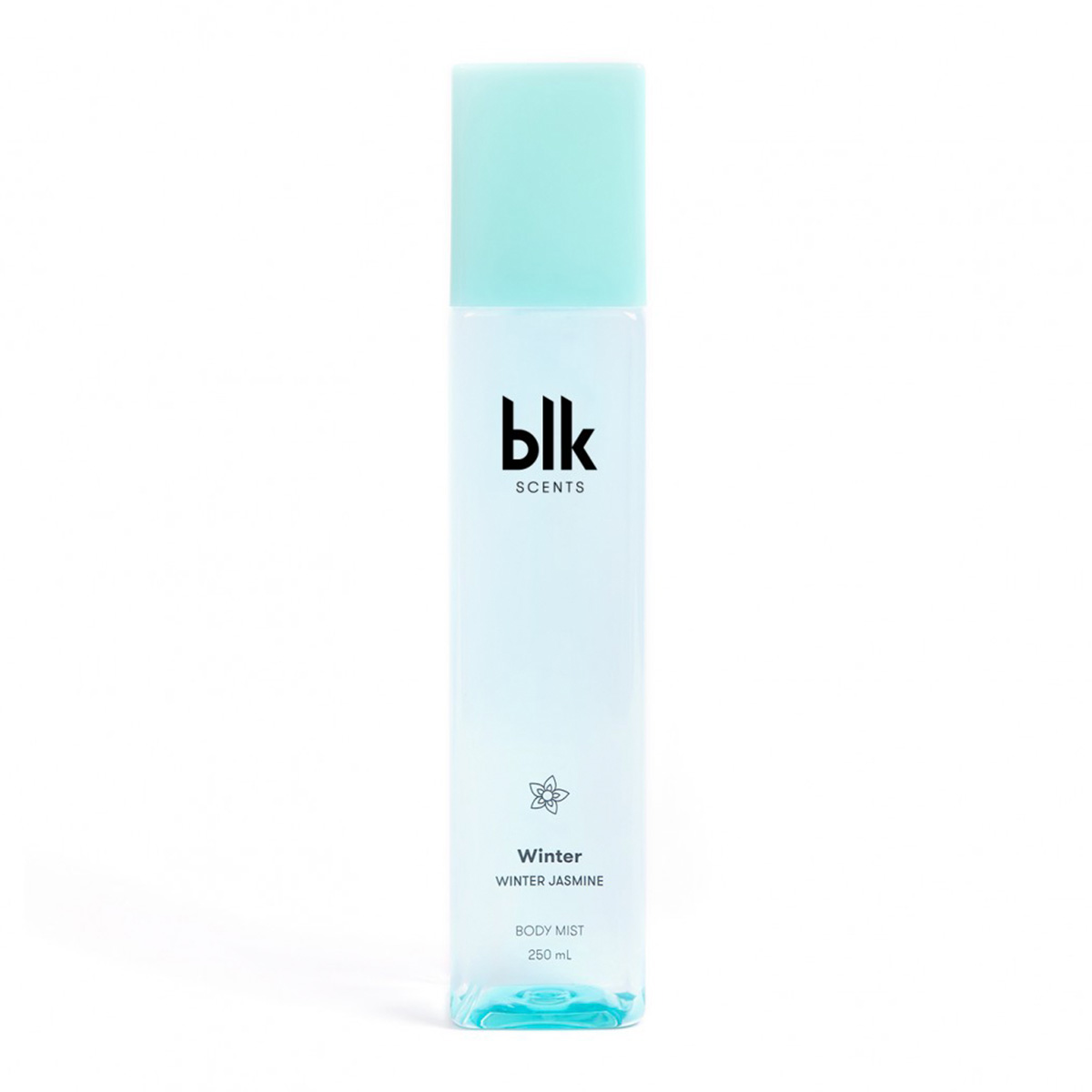 ADVERTISEMENT - CONTINUE READING BELOW
K-Beauty Body Mist in Winter, P599, BLK, Zalora
5. Elizabeth Arden Green Tea Cherry Blossom Body Mist
When we think of Elizabeth Arden, we can't help but think of their award-winning Green Tea spray. Bursting with an energizing and fresh scent, it's no wonder so many have fallen of its charms. But if you're looking for something more feminine and floral, you'll love the green tea cherry blossom variant. The vibrant tea notes of the original was fused with a blend of sparkling citruses, cherry blossom, and woody notes to give it a unique, romantic warmth that still exudes the freshness of spring.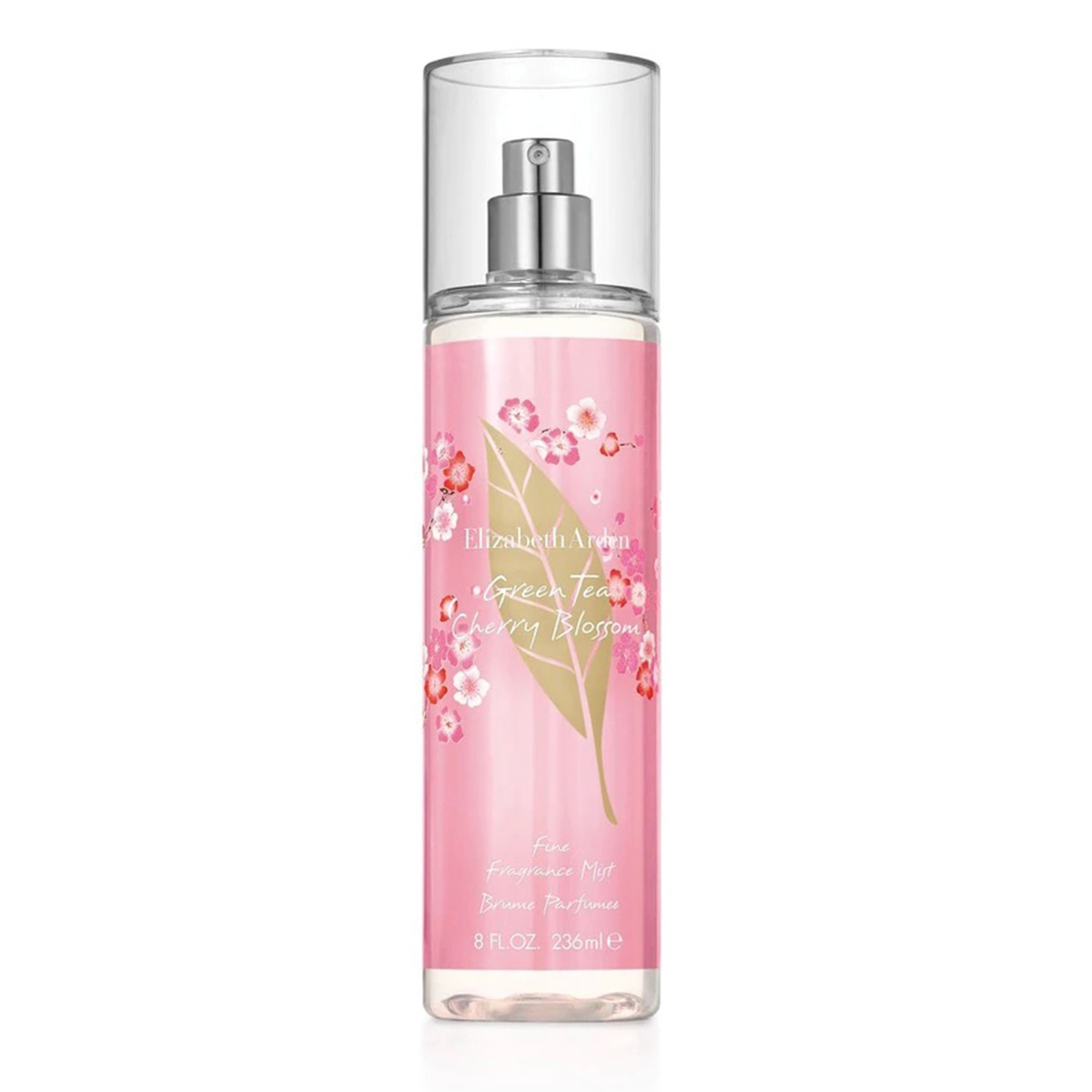 ADVERTISEMENT - CONTINUE READING BELOW
Green Tea Cherry Blossom Body Mist, P639.20, ELIZABETH ARDEN, Lazada
6. Solinotes Paris Jasmin Body Mist
For those who love the smell of jasmine, don't scroll down just yet! With this fragrance by Solinotes Paris, you will get the ultimate jasmine experience because the company formulated the mist to spotlight the flower's natural, fresh aroma. It's the best pick for leaving a lovely jasmine trail on a hot day!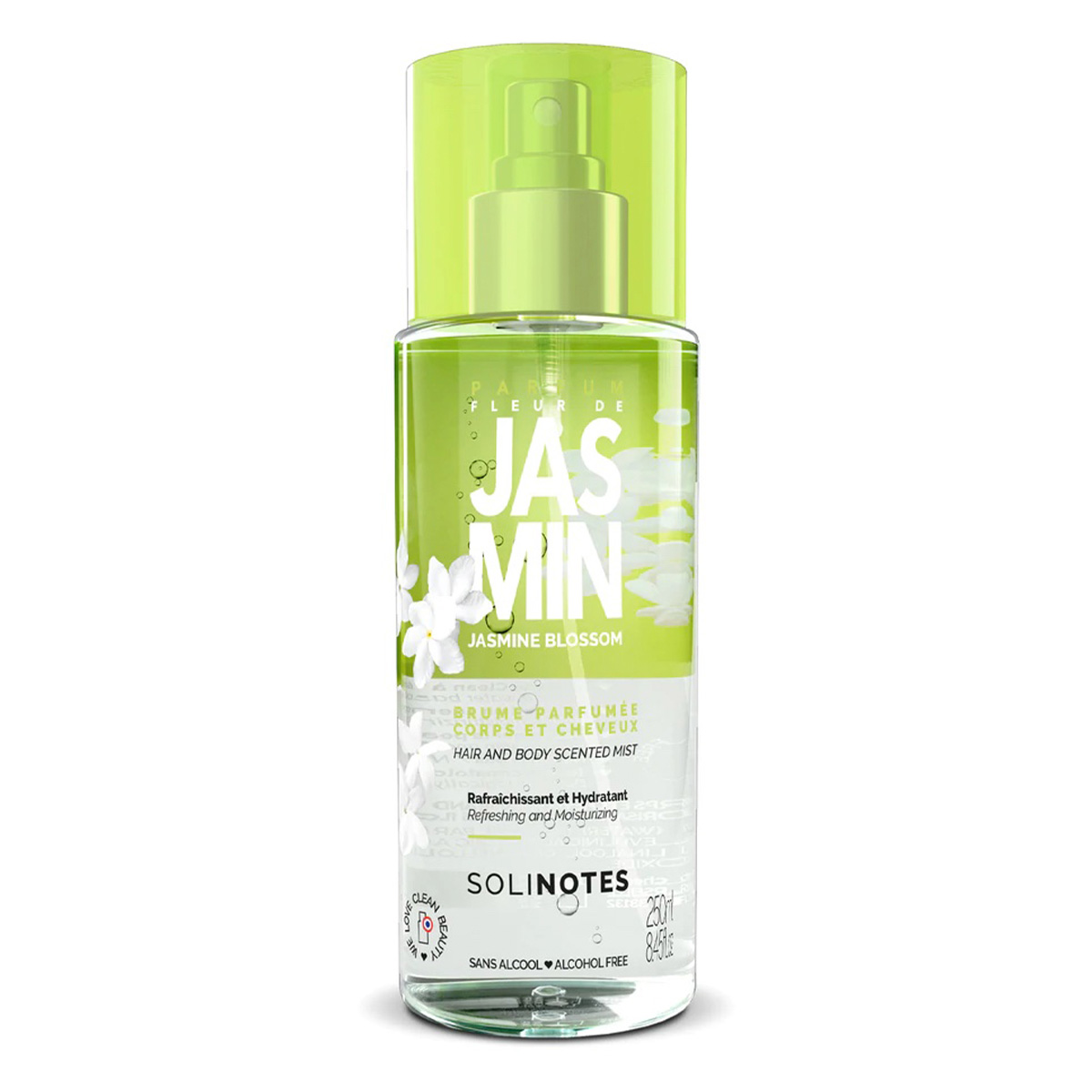 ADVERTISEMENT - CONTINUE READING BELOW
Jasmin (Jasmine Blossom) Body Mist, P761, SOLINOTES, Rustan's
7. The Body Shop White Musk Flora Fragrance Mist
Out of everything in The Body Shop's extensive collection of fragrances, their White Musk Flora has summer written all over it! The 100ml mist is made with a blend of pink pepper, bergamot, peony, and lily of the valley; which makes us think of running through a flowery field under the warm sun. Absolutely dreamy!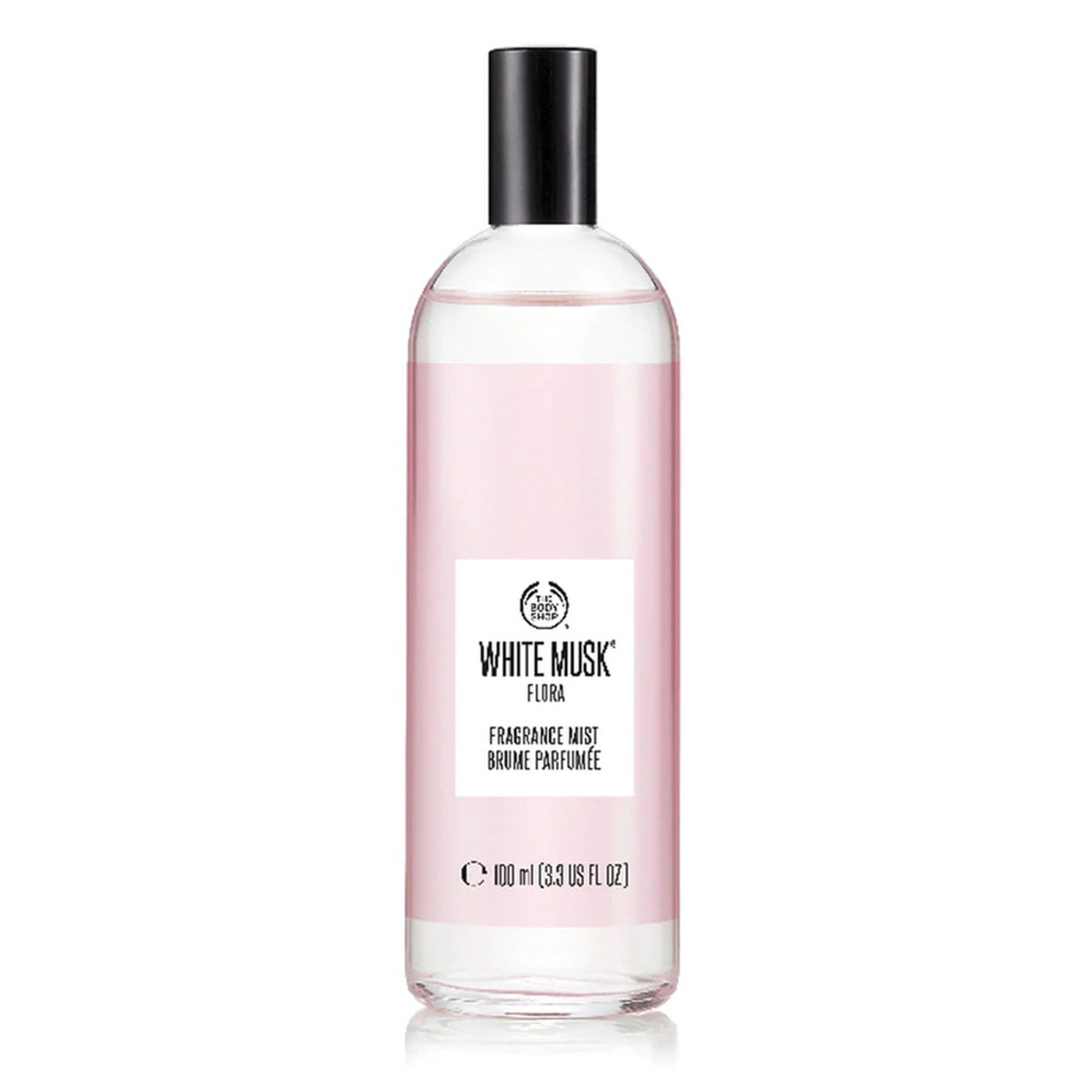 ADVERTISEMENT - CONTINUE READING BELOW
White Musk Flora Fragrance Mist, P995, THE BODY SHOP, Lazada
8. Victoria's Secret Love Fragrance Mist
The Love blend consists of fresh juniper, apricot blush, and a scent literally called 'boyfriend tee'; perfectly encapsulating that effortlessly flirty aroma. It comes in different formats: an eau de parfum, lotion, cream, and even body wash—making the mist their lightest formulation. Finish off your day time looks with a few spritzes to feel fresh all day!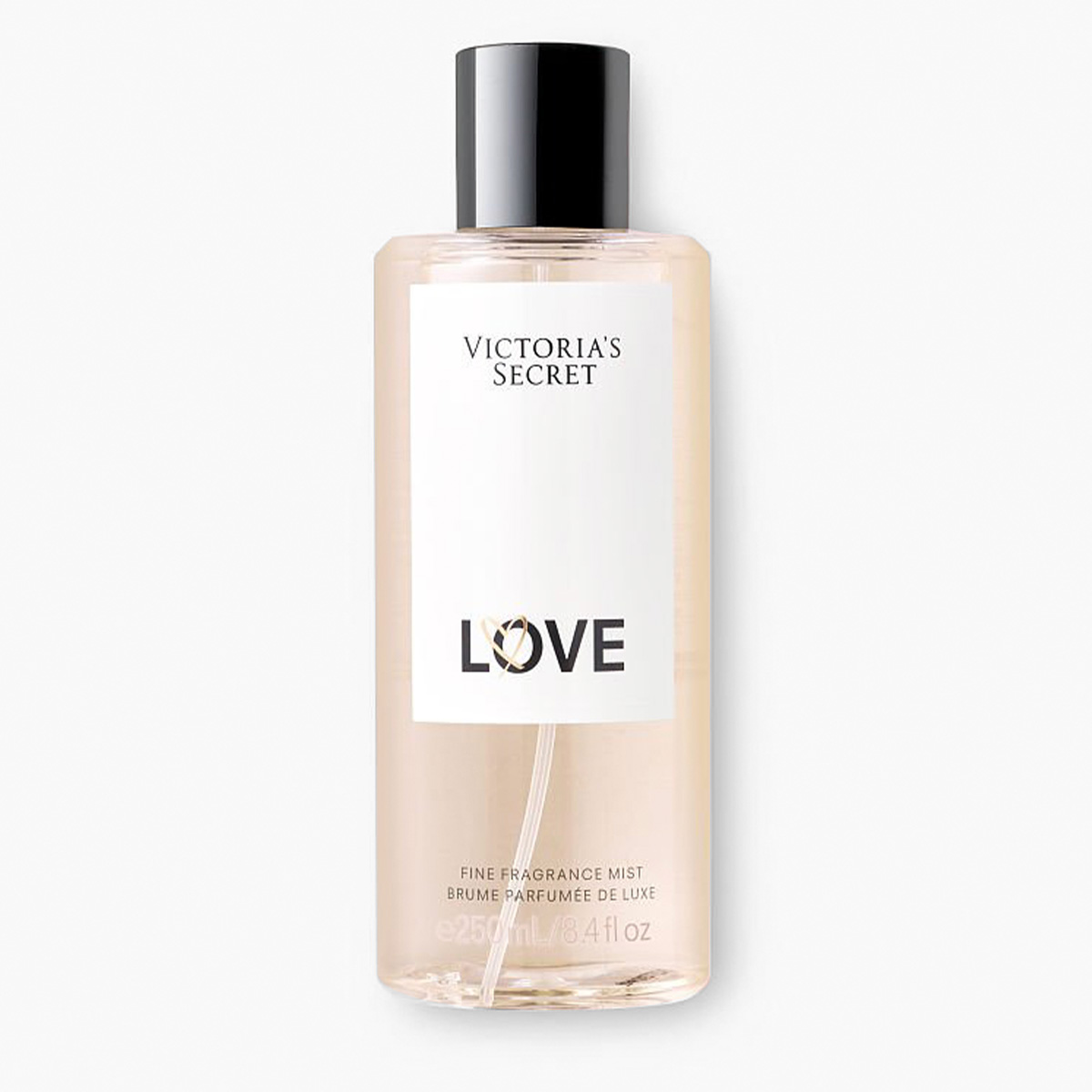 ADVERTISEMENT - CONTINUE READING BELOW
Love Fragrance Mist, P1253, VICTORIA'S SECRET, BeautyMNL
9. Lush Guardian of the Forest Body Spray
Originally a bath bomb, Lush took the best-selling scent and turned it into a body mist. The scent is made with a cypress top note, rosewood middle note, and oakmoss base, which is what gives the iconic scent its woody and earthy fragrance. So if you've always wished you could wear your Lush bath bomb as scents on the regular, this is your chance!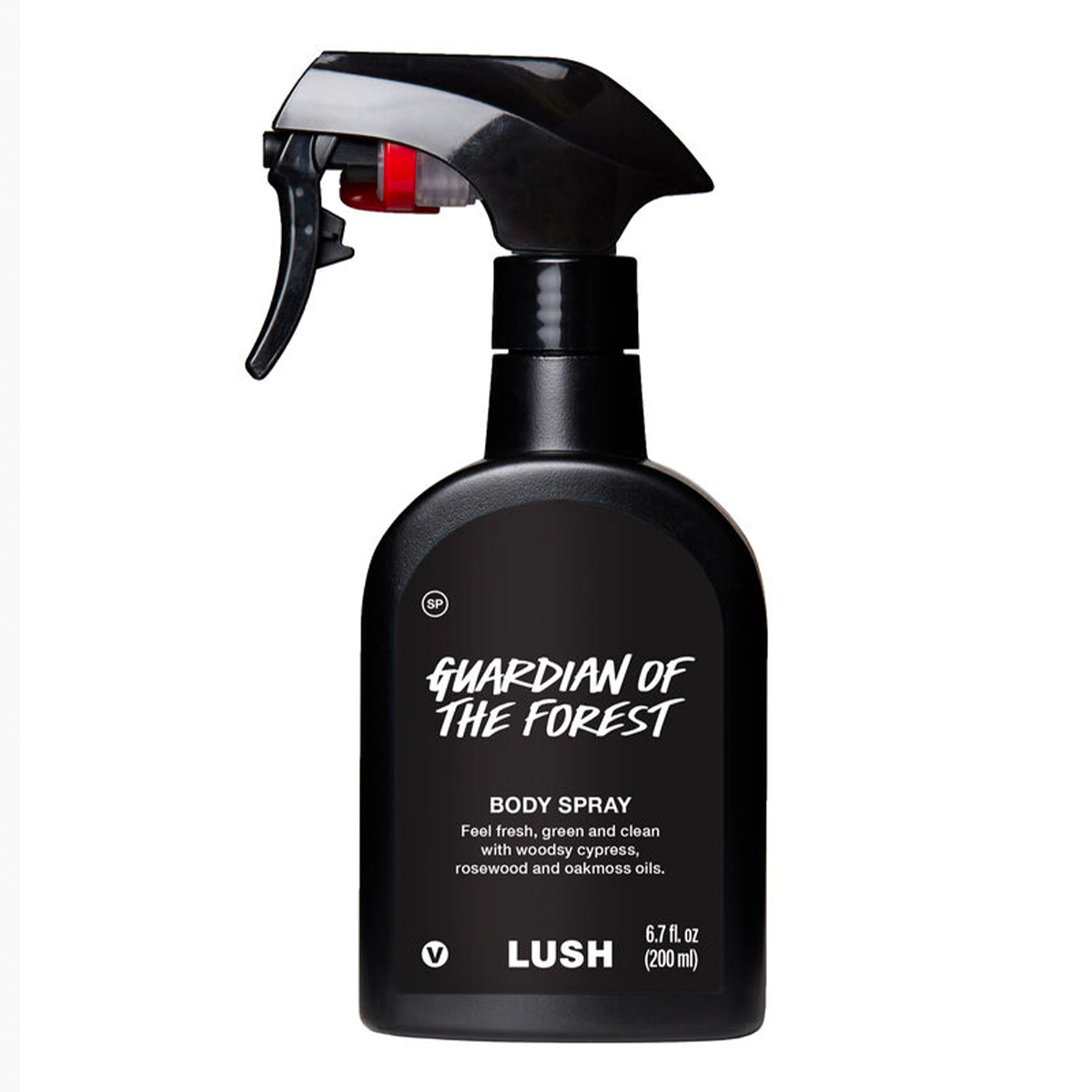 ADVERTISEMENT - CONTINUE READING BELOW
Guardian of the Forest Body Spray, P1695, LUSH, Zalora
10. Diptyque Do Son Body Mist
You know how some scents can take you to a certain memory or even a place? This Diptyque body mist was created to do just that. One of the founding members of the brand engineered this mist consisting of orange blossom, tuberose, pink pepper rose, iris, benzoin, and musk—to give a breezy and powdery scent reminiscent of Vietnam's Ha Long Bay. But whether you've been to Vietnam or not, this scent profile will surely bring you straight to the beach with each spray!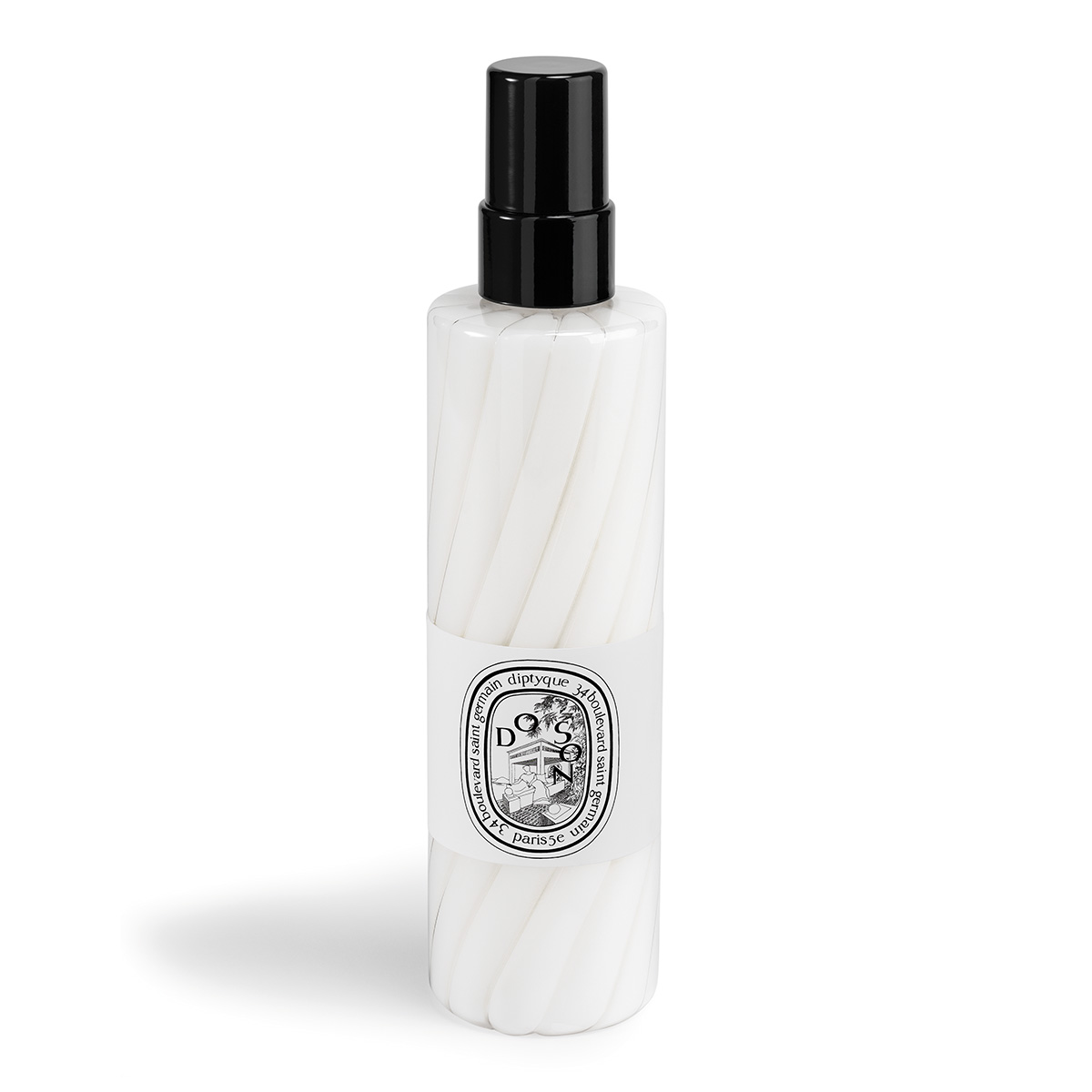 ADVERTISEMENT - CONTINUE READING BELOW
Do Son Body Mist, price unaviavlable, DIPTYQUE, Rustan's
Related Stories from Preview.ph
Products recommended on our websites are independently selected by our editors. If you buy something through our links, Summit Media may earn an affiliate commission at no extra cost to you.
Hey, Preview readers! Follow us on Facebook, Instagram, YouTube, Tiktok, and Twitter to stay up to speed on all things trendy and creative. We'll curate the most stylish feed for you!