Have you ever gotten a whiff of something and been reminded of a specific person? That's what a signature scent is. It's like a fingerprint; an extension of yourself that leaves an impression on others. The search for it may not be easy since fragrances smell differently on everyone, but it's worth the effort! Here's a complete guide to help you find "the one" for you:
1. Know the basics.
Before jumping in and trying different scents left and right it's important to know the basics of what makes up a fragrance. You may have come across a few phrases already, but what do they all mean?
The Four Fragrance Families
It can get overwhelming learning about all the different scents. Luckily, the world of fragrances has bestowed us a guide. The Michael Edwards Fragrance Wheel divides scents into four families: Floral, is one of the broadest scent families. It is composed of romantic scents that smell sweet and flowery. On the other hand, Woody scents are warm and gives off a more mysterious scent; perfect for evening wear. They often have sweet earthy smells or smokey leathery ones. Another warm scent family is Oriental. This scent family may often come off as spicy, making it a sensual scent that exudes luxury. Lastly, Fresh scents are usually of the citrusy, herby, and oceanic note variety; giving off vibrant smells—reminiscent of the smells found in nature.
ADVERTISEMENT - CONTINUE READING BELOW
The Fragrance Pyramid
The fragrance pyramid is the composition of the scents of the fragrance. It can be broken down into three, namely, Top Notes, Heart Notes, and Base Notes. Top Notes are the first scents you smell; they are usually strong and assertive in scent to make a good first impression. However, it has the shortest life. Next are Heart Notes, the scent that you meet once the Top Notes melt away. Heart Notes give fragrance its character, meaning it allows the fragrance to seamlessly transition between its different scents. The Base Notes grounds the fragrance and gives it its depth. This is the note that will linger on your skin, and maybe on your clothes.
Deciphering the Lingo
You may have spotted terms like Eau de Cologne or Eau de Toilette on bottles in your vanity without thinking much of it—I know I have, but not all fragrance differences stop at scents. To create a fragrance, the oils are mixed with alcohol— the more fragrance oil, the more potent the smell. That's where perfume types come in.
The lightest choice for fragrance is Eau Fraiche, perfect for those who aren't fond of heavy scents, this type only carries up 1-2% of fragrance oil and lasts for an hour. Another light option, lasting for up to two hours, is Eau de Cologne, which is often used to keep you smelling fresh since its lightness means you can spritz it on throughout the day. Eau de Toilette is an impactful mix. It contains up to 15% oil that gives off a burst of aromas when first applied, and will gracefully dissipate after a few hours. The most popular Eau de Parfum is the strongest, and most long-wearing fragrance formula lasting at around eight hours, making a lasting impression.
ADVERTISEMENT - CONTINUE READING BELOW
2. Do inventory.
Now you know all the fragrance technicalities and lingo it's time to put it to use. To help narrow down your choices, make a list of past fragrance purchases you've already made or maybe try the ones you have at home. Which ones did you enjoy on yourself? List them down together with their notes and scents. This can help you identify what scent family you're into, opening up a wide array of fragrances for you to pick that's right up your alley!
3. Research.
With your trusty list of scents, it's now time to find a brand that carries the scent you're looking for! This is a crucial step if you're serious about finding your signature scent. The search doesn't stop at figuring out what scents you do or do not like. For one, you can browse fragrance resource websites like Fragrantica, which displays the notes of different scents in the market and user review. Meanwhile, if you have your eyes on a specific fragrance line or scent already, you can always send an email or message the brand on social media to ask questions. And, when in doubt, check reviews online!
ADVERTISEMENT - CONTINUE READING BELOW
4. Test, test, test.
Don't feel pressured to purchase a full-sized bottle of fragrance when you're not 100% sure it will work for you. There's no rush to commit to one scent, after all. Using the testers in department stores or buying travel-sized bottles are perfect when you're still discovering what scent and formulation works for you. It's important to "live" with the fragrance and see how it communicates with your body!
Most fragrance brands also release minis and gift sets during the holiday season in case you want to try a lot at once. If you don't want to wait, you can go for scent samplers or "wardrobes" that are available all year round! Here are some brands that you can look into: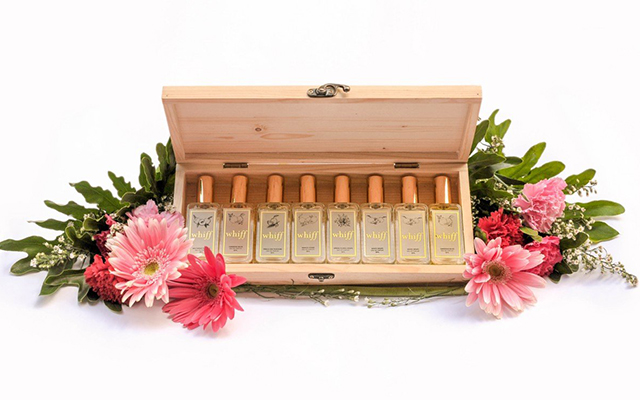 ADVERTISEMENT - CONTINUE READING BELOW
30ml Gift Set (Box of 8), P3000, WHIFF, whiffperfumes.com
Fragrance Wardrobe For Her, P8950, MAISON FRANCIS KURKDJIAN, Rustans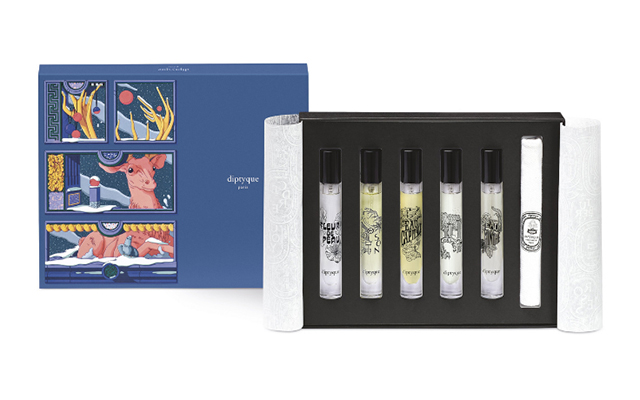 ADVERTISEMENT - CONTINUE READING BELOW
Eau de Parfum Discovery Set, P6250, DIPTYQUE, Adora
Related Stories from Preview.ph
Hey, Preview readers! Follow us on Facebook, Instagram, YouTube, Tiktok, and Twitter to stay up to speed on all things trendy and creative. We'll curate the most stylish feed for you!