Even if you walk around malls with your eyes closed, we guarantee that you'd know exactly when a Lush store is nearby. Catching a whiff of the scents of their soaps and bath bombs is inevitable, which is immediately an attempting invitation to go inside. Once you do step in, you'll find that the brand carries more than just an array of scents.
The cruelty-free brand's commitment to using sustainable packaging (sometimes no packaging at all) and fresh, ethically-sourced materials proves that your beauty routine can have as little impact on the environment as possible. Having stores both offline and online in the Philippines have made Lush's popular products more accessible, too. In case you need a shopping guide, here are the brand's best-selling items in the country this 2019:
Lush's Top 10 Best Sellers in the Philippines
1. Lush Mask of Magnaminty
Who's surprised that this pore-clearing clay mask is on top of the list? Not us, that's for sure. The heat and humidity in the Philippines makes everyone extra prone to breakouts, which this minty cleansing mask helps prevent with a mix of kaolin clay and peppermint oil. The ground adzuki beans gently exfoliate dry and flaky skin, too, while vanilla and honey soothe and calm it down.
ADVERTISEMENT - CONTINUE READING BELOW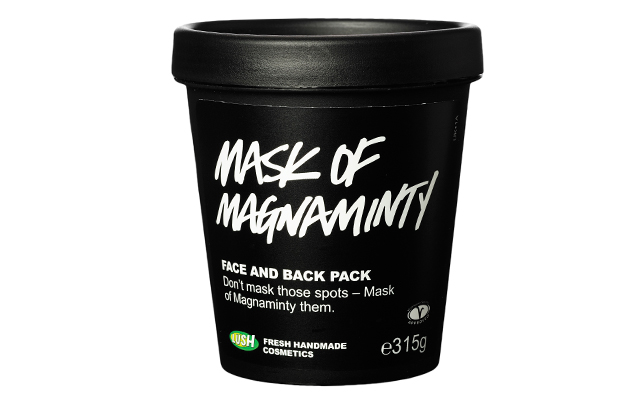 LUSH Mask of Magnaminty, P1095, Greenbelt 3
2. Lush New Shampoo Bar
Lush is known for having a wide array of shampoo bars, and New is said to be the most popular one this year. This bar contains cinnamon, clove, and peppermint that help boosts the blood flow in your scalp for improved hair health. The scent mix of cinnamon and peppermint is too refreshing to pass up on as well.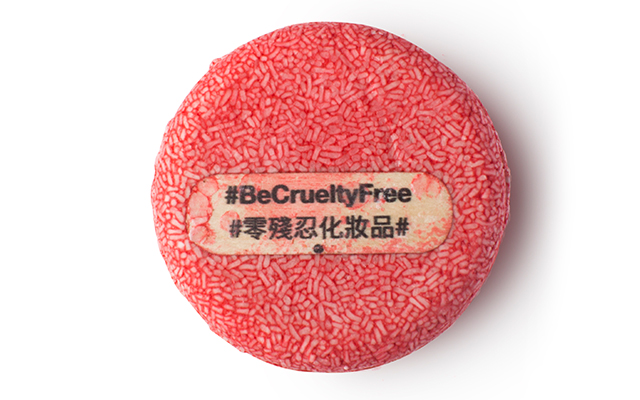 LUSH New Shampoo Bar, P595, Lush
3. Lush Dirty Body Spray
Don't worry. This body spray is named Dirty, but that's the last thing you'll be smelling like after a few spritzes. It has hints of spearmint, sandalwood, and lavender so it's as energizing as it is comforting. Thanks to the cocoa butter and illipe butter in the mix, it's definitely not as drying as your average alcohol-laden fragrance either.
ADVERTISEMENT - CONTINUE READING BELOW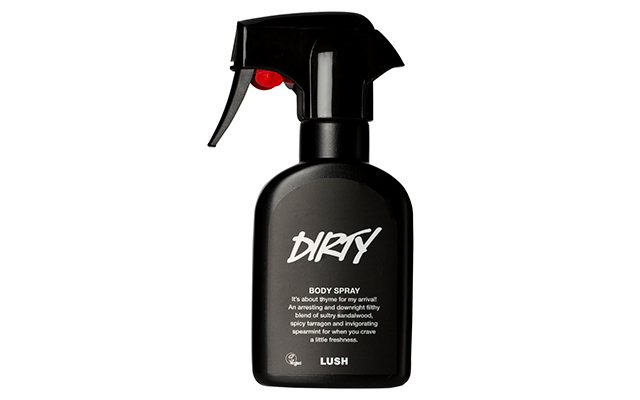 LUSH Dirty Body Spray, P1395, Lush
4. Lush Sleepy Body Lotion
Lull yourself to a good night's sleep by popping some lavender oil in your diffuser and lathering on this body lotion with the flower at the heart of its scent. The combination, plus the cream's blend of oils, butters, and milk will leave your skin soft and supple as you get ready to catch some Zzzs.
ADVERTISEMENT - CONTINUE READING BELOW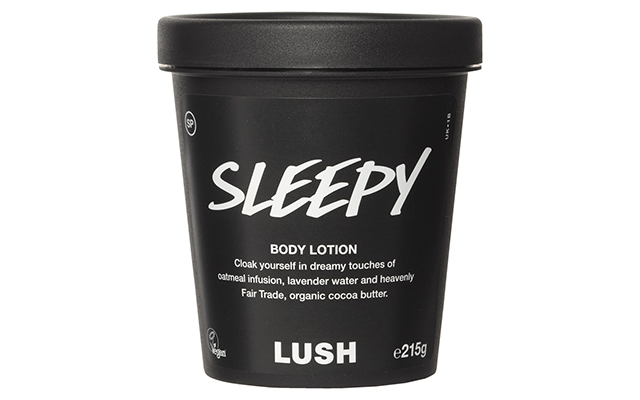 LUSH Sleepy Body Lotion, P995, Lush
5. Lush Karma Soap
If clean and fresh-smelling skin is a sign of good karma, then this soap can't be any more aptly-named. The invigorating smell of citrus and patchouli will perk you right up as the strong suds wash away all the dirt and grime. It's a simple, crowd-pleasing body soap that won't leave you wondering why it's the most popular one.
ADVERTISEMENT - CONTINUE READING BELOW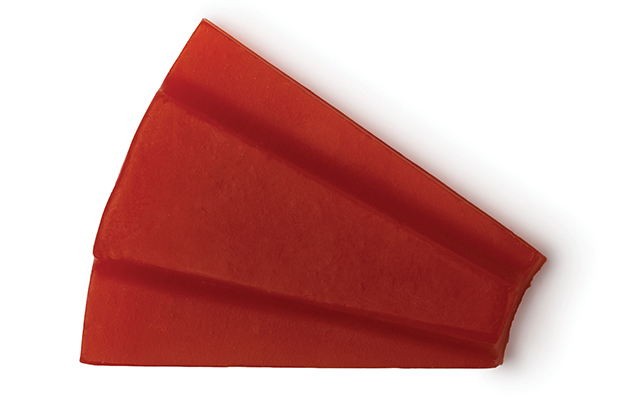 LUSH Karma Soap, P425, Lush
6. Lush Jason and the Argan Oil Shampoo Bar
We're not sure if Jason, the leader of the Argonauts, used shampoo bars, but here's what we do know: This product is packed with argan oil, rose oil, and glycerin that'll nourish dry locks and keep your scalp balanced and squeaky clean.
ADVERTISEMENT - CONTINUE READING BELOW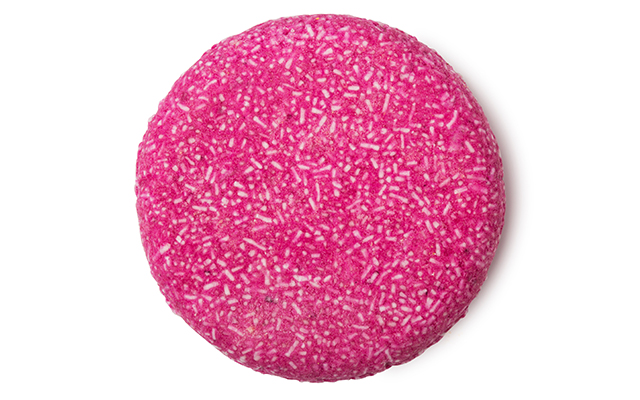 LUSH Jason and the Argan Oil Shampoo Bar, P595, Lush
7. Lush Godiva Shampoo Bar
This jasmine-fragranced bar is fit for any lady (or gentleman) who wants to show off glossy tresses. It may not lead to lower taxes like Lady Godiva's gesture, though it will simplify your hair routine and make it more eco-friendly.
ADVERTISEMENT - CONTINUE READING BELOW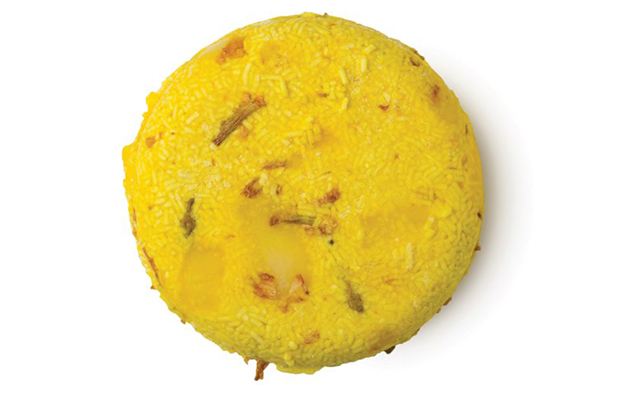 LUSH Godiva Shampoo Bar, P595, Lush
8. Lush Soak and Float Shampoo Bar
Lush describes this as the "no-nonsense shampoo bar" for the way it focuses on treating and calming sensitive scalps that deal with issues like psoriasis, dandruff, and eczema than giving you a punchy scent. It does the job with antiseptic and antimicrobial properties from cade oil and soothing benefits of rose oil and marigold petals.
ADVERTISEMENT - CONTINUE READING BELOW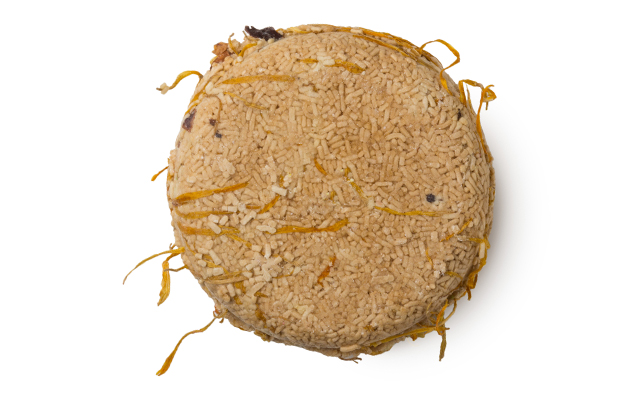 LUSH Soak and Float Shampoo Bar, P595, Lush
9. Lush Sultana of Soap
The bits of dried apricots and cranberries don't just help this soap pass as a slice of fruit jello. These actually help softly buff away dead skin, giving you a brightening antioxidant boost as the oils in the soap moisturize and soften the surface of your skin.
ADVERTISEMENT - CONTINUE READING BELOW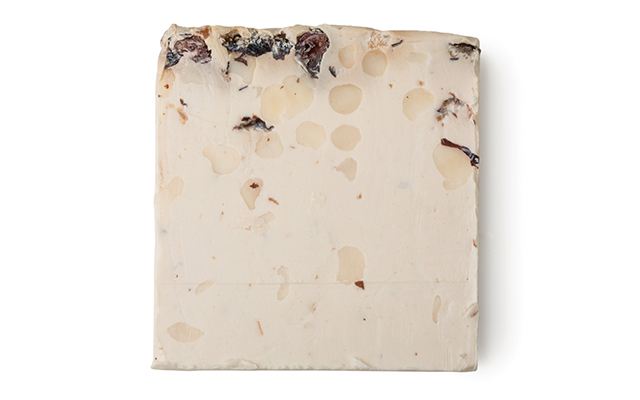 LUSH Sultana of Soap, P375, Lush
10. Lush Seanik Shampoo Bar
The sea-derived elements in this shampoo bar will have you copping cool beach babe locks in no time. It's infused with protein-rich Japanese seaweed and fine sea salt for some extra bounce that will have you skipping your volumizing spray. Its vibrant, citrus-floral fragrance will make you think you're always on summer vacation.
ADVERTISEMENT - CONTINUE READING BELOW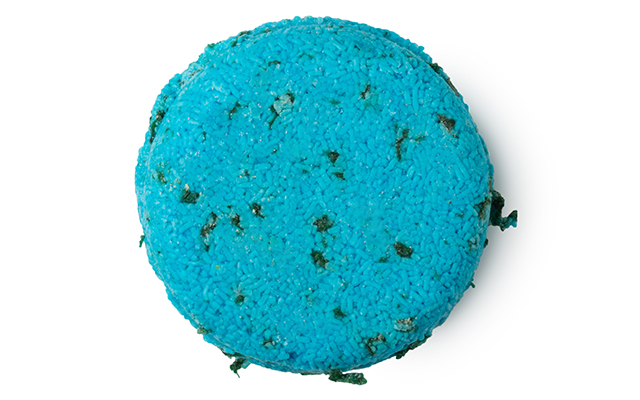 LUSH Seanik Shampoo Bar, P595, Lush
Related Stories from Preview.ph
Hey, Preview readers! Follow us on Facebook, Instagram, YouTube, Tiktok, and Twitter to stay up to speed on all things trendy and creative. We'll curate the most stylish feed for you!