Keeping your makeup brushes clean isn't the most fuss-free thing in the world, but it has to be done. Unless you're cool with bacteria touching your skin and your products, make it a habit to disinfect and deep-clean your tools and reap the benefits later. For the ultimate brush-cleaning starter pack, keep scrolling!
How to Clean Makeup Brushes
The process of cleaning your brushes is as easy as washing dishes, although there are some things that could make the task simpler. Here are a few:
1. Wash your brushes under running water.
Think about it—washing your hands under the faucet instead of a basin full of water gives you a deeper clean, so the same should apply to cleaning your makeup tools. Doing it this way allows any dirt and excess product off to wash off completely instead of leaving any grime in the bristles.
2. Use brush mats.
While your hands can definitely do the job free of charge, swirling soapy brushes on your fingers for too long can dry out your skin or have it wrinkling after a few minutes. If you're washing more than five brushes, we recommend doing the swirling on brush mats instead, which have textured surfaces that mimic the effect of washing brushes with your hands.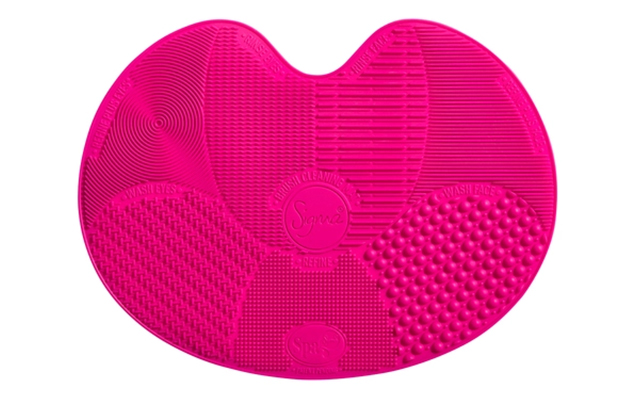 ADVERTISEMENT - CONTINUE READING BELOW
SIGMA BEAUTY Sigma Spa Brush Cleaning Mat, P1734, Sephora.ph
3. Leave them to dry.
Once your brushes are clean, you can leave them to dry by laying them down on a flat surface or using a brush tree to hang them vertically with the bristles pointing downwards. Never dry them right side up because the water will travel down to the adhesive of the bristles, weaken them, and eventually cause your brushes to shed. Brushes typically need 12 to 24 hours to dry after washing, depending on what they're made of.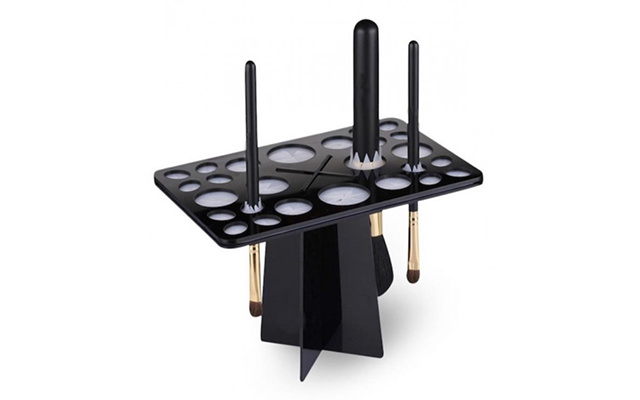 BRUSH WORKS Makeup Brush Organizer, P800, Zalora
4. Spot clean with an instant brush cleanser.
Instant cleaners are great for when you have a brush that needs cleaning but don't have the time to wait for it to dry or don't have direct access to water. There are two ways to use these: directly spritz the solution on the dirty bristles (if it comes in a spray bottle) or fill a small container with the cleanser and slightly soak the brush with the solution. After, simply wipe the wet brush either on a tissue or a towel to remove the leftover makeup.
Best Brush Cleaners
No one wants to spend ages cleaning one brush, so as much as possible, skip the regular bar soaps and pick up a brush cleanser that'll actually get the grime out. Check out our picks below for options!
1. BeautyBlender Liquid BlenderCleanser
This gentle liquid cleanser melts off leftover product on brushes and sponges with a mix of coconut and palm oils that also conditions your tools to prevent them from drying out and shedding.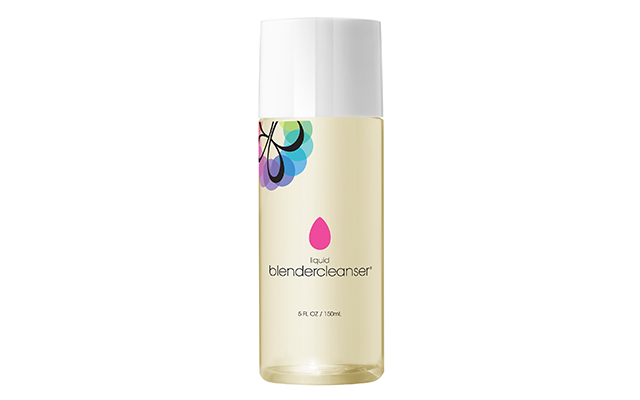 BEAUTYBLENDER Liquid BlenderCleanser, P900, Sephora.ph
2. BeautyBlender Solid Cleanser
Beautyblender's solid cleanser is basically the soap version of their liquid brush cleaner. It's gentle on your tools and is free of sulfates, parabens, and phthalates. Best of all, it comes with a small textured silicone mat you can use to get an even deeper clean!
ADVERTISEMENT - CONTINUE READING BELOW
BEAUTYBLENDER Solid Cleanser, P1005, Sephora.ph
3. Ellana Cucumber Melon Instant Dry Makeup Brush Cleaner
This cool drugstore find cleans your brushes on the spot—no water and drying time needed! It has a sweet fruit scent, too, in case you're worried about your brush smelling like chemicals.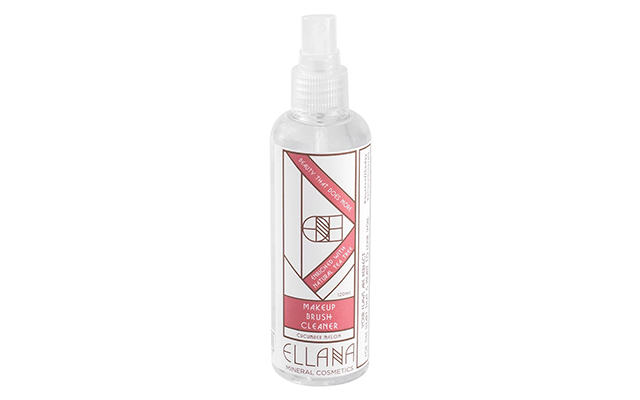 ELLANA Cucumber Melon Instant Dry Makeup Brush Cleaner, P499, Watsons
4. Jonhson's Baby Shampoo
A product doesn't have to be labeled a brush cleaner to do the job. People have been washing their tools with baby shampoo for years, and it's as efficient as most cleansers out there. Johnson's original baby shampoo is an easy favorite because it's both affordable and won't overdry your brushes.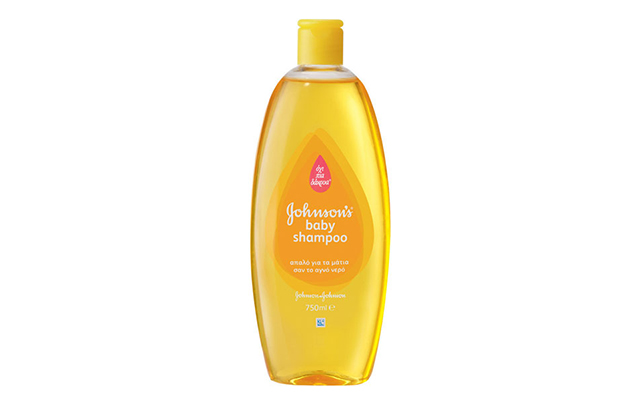 JOHNSON'S Baby Shampoo, P148, Lazada
5. Dr. Bronner's Castile Liquid Soap
A natural alternative to brush cleaner is castile soap, since it's strong enough to dissolve leftover makeup like foundation without damaging your tools. The most popular of which is Dr. Bronner's liquid soap, which can also double up as a body soap!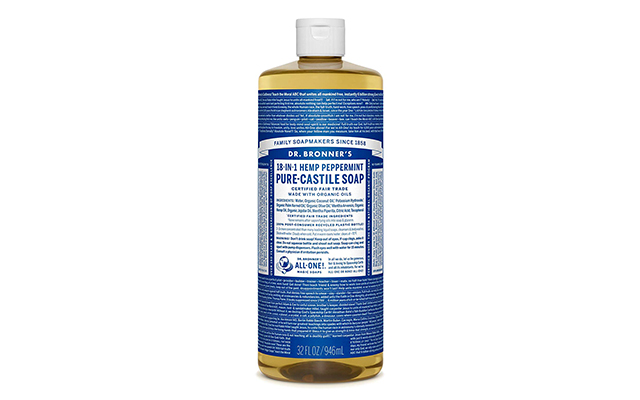 DR. BRONNER'S Castile Liquid Soap, P900, Beautymnl
6. MAC Makeup Brush Cleanser
Spot clean your brushes with this no-rinse formula that dissolves product right off the bristles as you wipe it on a towel. You can use it as a first step for deep cleaning, too!
ADVERTISEMENT - CONTINUE READING BELOW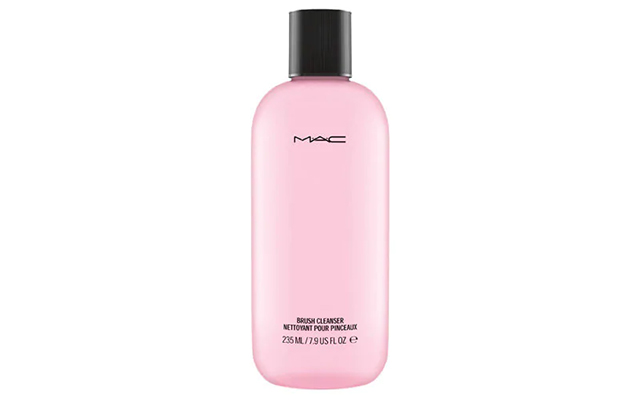 MAC Makeup Brush Cleanser, P1100, Lazada
7. Daiso Brush Cleaner
This brush cleaner is one of the many undderated beauty finds at Daiso. Figures, because for P88, it provides a generous lather that's no match for even the most stubborn foundation brush stains.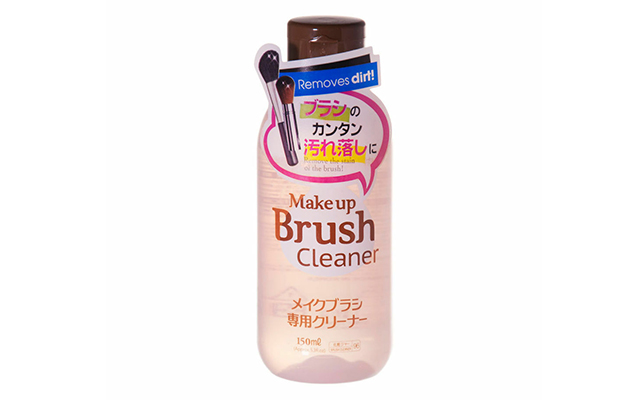 DAISO Brush Cleaner, P88, Daiso
8. Parian Spirit Brush Cleaner
Aside from disinfecting your brushes, this pro-approved cleanser is actually powerful enough to clean wigs, falsies, latex, and acrylic as well.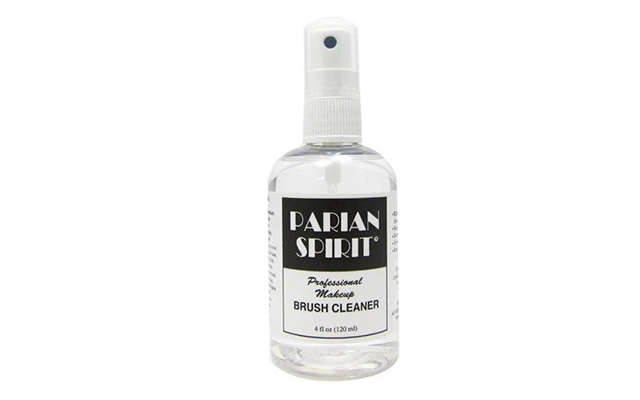 PARIAN SPIRIT Brush Cleaner, P540, Nippon Esthetic
9. Vera Mona Color Switch Solo
When you need to switch eyeshadow colors but only have one brush, wipe off the product on this dry sponge and it'll instantly come out clean. It only sounds like magic, but it actually works!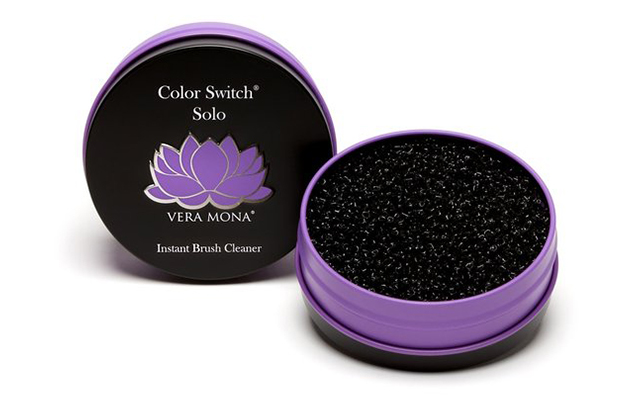 ADVERTISEMENT - CONTINUE READING BELOW
VERA MONA Color Switch Solo, P900, Make Up Pro
10. Cinema Secrets Brush Cleaner
Makeup artists swear by this brush cleanser because it cleans, disinfects, and deodorizes your brushes with almost no drying time and without the need for water!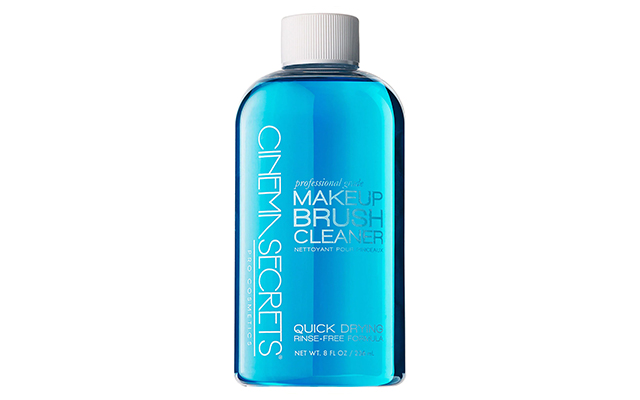 CINEMA SECRETS Brush Cleaner, price unavailable, Belman Building II Cordillera Cor. Quezon Avenue Quezon City
Related Stories from Preview.ph
Hey, Preview readers! Follow us on Facebook, Instagram, YouTube, Tiktok, and Twitter to stay up to speed on all things trendy and creative. We'll curate the most stylish feed for you!