As more beauty brands continuously promote the inclusion of all genders in their products, gone are the days that men would only have a bar of soap as their sole skincare product. Skincare is now more gender-neutral in packaging and formulation, and more importantly, hassle-free in application to prove that proper grooming knows no boundaries and guys can treat their skin, too.
To break down everything you need to know, we discuss the basics of men's skincare below:
Is men's skin different from women's skin?
There are indeed major differences in men's skin from women. Testosterone in males makes their skin 25% thicker than women making it tougher in texture. Men also have higher level of collagen production, which helps delay aging. As for sebum production, males secrete more due to androgens—resulting in being more prone to acne and generally oilier skin.
So should guys only use men's skincare?
Men are very skeptical about picking up skincare products because these are generally targeted towards women. However, according to Men's Journal, "using skincare products designed for women is not bad for your skin." This is backed up by a statement shared by Dr. Mehmet Oz to Share Care who says, "many skin products, even those marketed to women, are fine for both men and women. A moisturizer that works for a woman will work for a man as well."
What should men keep in mind when it comes to skincare?
According to an article from the American Academy of Dermatology, men's skincare is traditionally simple. However, some steps are universal and parallel to women. Here are six things to keep in mind if you're starting out with skincare:
ADVERTISEMENT - CONTINUE READING BELOW
AAD believes that men should consider oil-free and non-comedogenic skincare products to refrain from congesting pores.
While most men are very active, whether in a sport or going to the gym, men should not forget to wash face daily and after sweating with a mild cleanser and lukewarm water to avoid dirt and bacteria to accumulate and cause acne.
For some men, razors used for shaving must be taken into consideration. While multi-bladed razors do the work well, cutting so close to the skin so often may cause irritation and an uneven texture.
To moisturize daily is key. This is to keep hydration levels balanced all throughout the day.
Though men are not relatively conscious about skin condition, men should have their skin checked regularly by a dermatologist to avoid unwanted skin damage, or worse, skin cancer.
Lastly, wear sunscreen whether indoors or outdoors to protect skin from harmful UV rays to avoid premature aging and again, unwanted skin cancer.
5-Step Basic Skincare Routine for Men
Ready to build your skincare routine? Check out the products below!
Step 1: Cleanser
1. Kiehl's Calendula Deep Cleansing Foaming Wash
This soap-free cleanser gently lifts away dirt and grime without overdrying the skin, thanks to the gel formula that creates a foamy lather. It has calendula extract, which strips away excess oil and soothes the skin. This also has plant-based glycerin that enhances barrier function and water retention.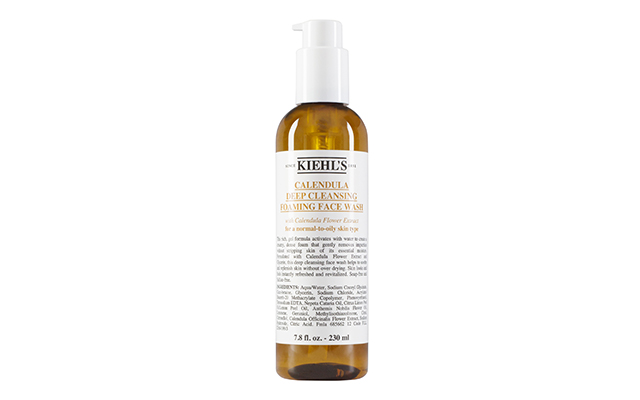 KIEHL'S Calendula Deep Cleansing Foaming Wash, P1825, Kiehl's
2. Cosrx Salicylic Acid Daily Cleanser
For acne-prone and sensitive skin, this salicylic acid-infused cleanser from Cosrx prevents breakouts and overall promotes clearer skin. Though this contains a form of acid, it is very gentle and doesn't leave the skin dry. This also has nourishing botanical ingredients that help improve overall hydration levels of skin.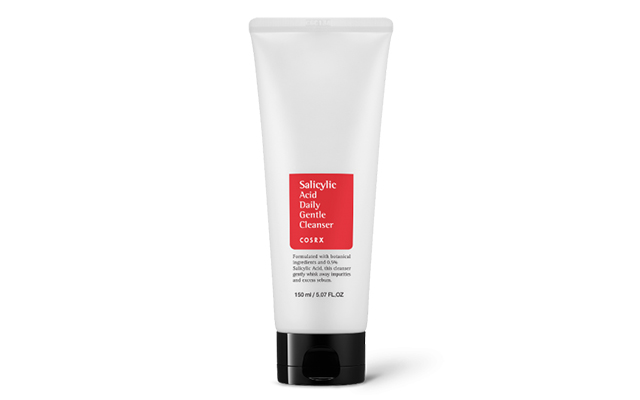 COSRX Salicylic Acid Daily Cleanser, P540, Beautymnl
Step 2: Toner
1. Pixi Glow Tonic
Since men's skin is thicker than women's, this cult-favorite exfoliating toner can help you gently remove dead skin cells, refine skin texture, soothe redness, tighten pores, and cleanse congested pores. This also has witch hazel leaf extract, ginseng, and aloe vera leaf juice that all help in nourishing and softening your skin.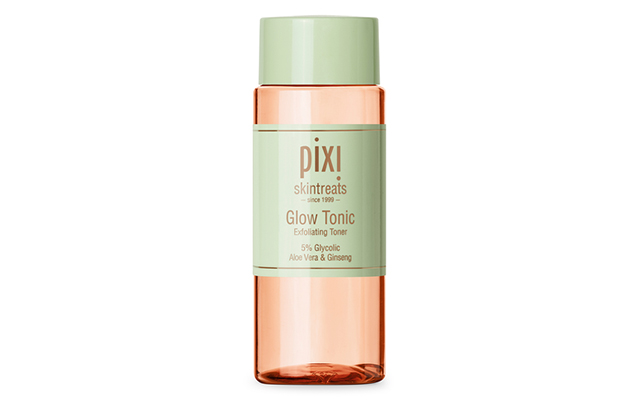 ADVERTISEMENT - CONTINUE READING BELOW
PIXI Glow Tonic, P1115, Sephora.ph
2. The Ordinary Glycolic Acid 7% Toning
The 7% Glycolic Acid in this toner helps in sloughing off dead skin cells and boosts cell turnover. This will be beneficial to men's skin since men are usually exposed in harsher environments due to active lifestyles. To add to that, this contains Tasmanian pepper berry and aloe vera that help reduce possible irritation from shaving.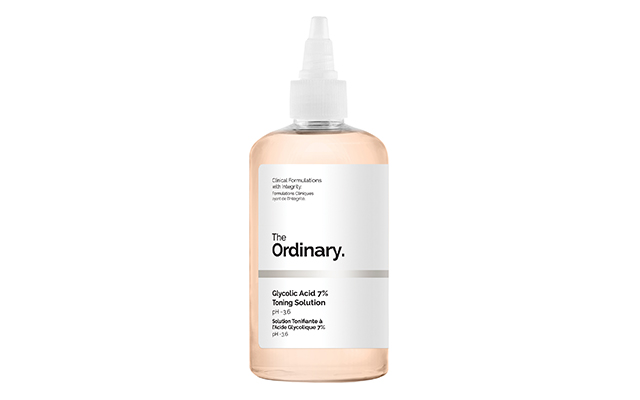 THE ORDINARY Glycolic Acid 7% Toning, P900, Beautymnl
Step 3: Serum
1. Dear Klairs Vitamin C Serum
Though men's skin is quite tough, a potent Vitamin C-enriched serum is still advised as it helps even out skin tone and prevents pigmentation from forming. Also, it protects the skin from harmful free radicals. This serum from Dear Klairs is a great begginer-friendly option as it's gentle and lightweight!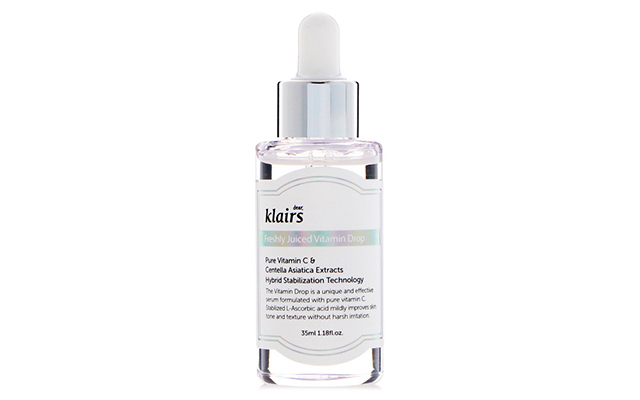 DEAR KLAIRS Vitamin C Serum, P1200, Beautymnl
2. The Inkey List Alpha Hydroxy Acid Serum
This serum gently exfoliates skin with alpha-hydroxy acid and leaves it soft and smooth. Men would find this serum very helpful in dealing with rough texture and appearance of enlarged pores since this acid targets such skin issues.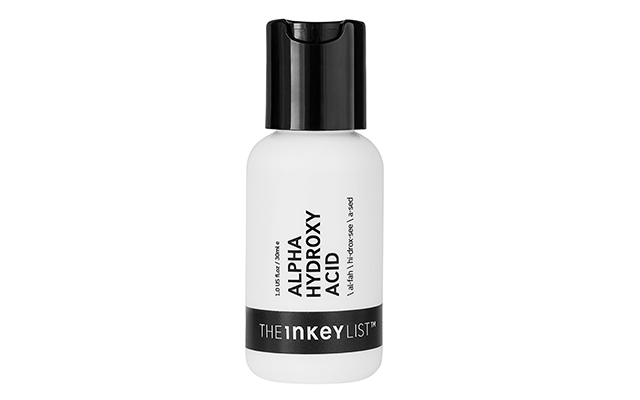 THE INKEY LIST Alpha Hydroxy Acid Serum, P790, Sephora.ph
ADVERTISEMENT - CONTINUE READING BELOW
Step 4: Moisturizer
1. Clinique Dramatically and Different Moisturizing Gel
Moisturizers may not seem like the best option for men, whose skin is relatively oilier than women's. However, this lightweight gel moisturizer from Clinique will change your mind, as it's oil-free and won't leave your skin looking and feeling greasy. It does give your skin a subtle glow, while strengthening it over time.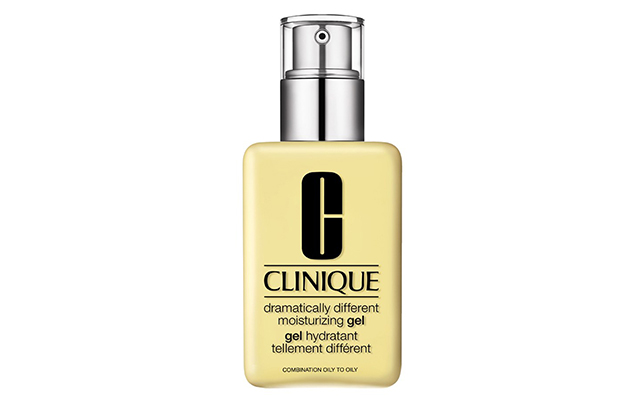 CLINIQUE Dramatically and Different Moisturizing Gel with Pump, P1900, Rustan's
2. Cetaphil Daily Moisturizer
This multi-awarded daily moisturizer can improve the skin's ability to retain moisture. Its lightweight and silky-smooth texture is something you'd like if you prefer to avoid that heavy and sticky feel. If you have sensitive skin, it is also free from fragrance and SPF 15 to shield your skin from UV rays!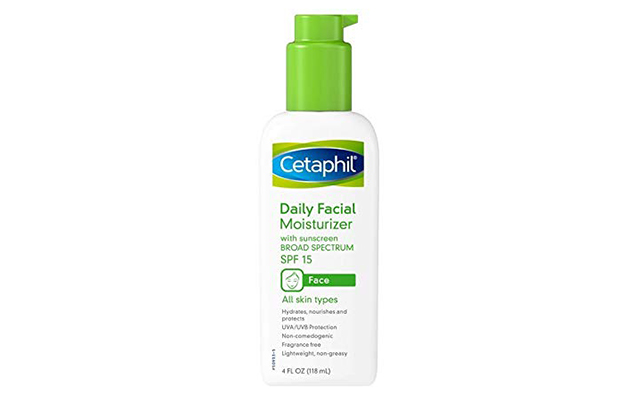 CETAPHIL Daily Moisturizer, P1099, Lazada
Step 5: Sunscreen
1. VMV Hypoallergenics Armada Sport 70
If you spend a lot of time outdoors, never forget to wear a sunscreen to protect yourself from skin damage and probable skin cancer. This sunscreen from VMV is lightweight yet high-performing with an SPF of 70. It gives a unique yet comfortable "barrier-film" that stays on skin whether exposed under the sun or underwater without clogging pores.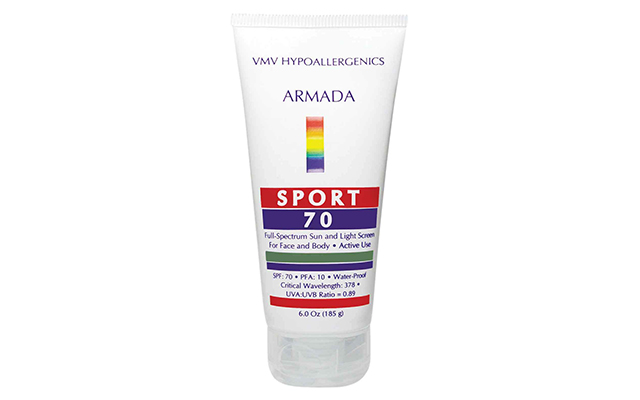 ADVERTISEMENT - CONTINUE READING BELOW
VMV HYPOALLERGENICS Armada Sport 70, P2700, SM Makati
2. Anessa Perfect UV Sunscreen Skincare Gel SPF 50+ PA++++
Anessa uses a unique technology that increases its sunscreens' effectiveness upon contact with water or sweat. It doesn't leave a visible white cast, has a light gel texture, and gives broad spectrum SPF 50 that'll keep you protected whether you're staying outdoors or indoors.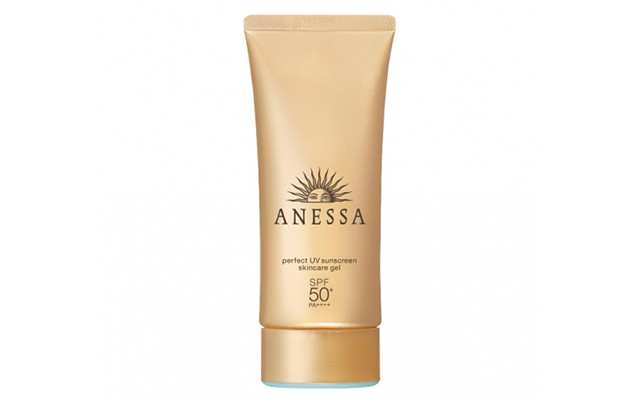 ANESSA Perfect UV Sunscreen Skincare Gel SPF 50+ PA++++, P2143, Beautymnl
Related Stories from Preview.ph
Hey, Preview readers! Follow us on Facebook, Instagram, YouTube, Tiktok, and Twitter to stay up to speed on all things trendy and creative. We'll curate the most stylish feed for you!