What: Bragg Apple Cider Vinegar
What It Is:
Bragg's apple cider vinegar is raw, organic, unfiltered, and unpasteurized vinegar. It claims to contain the "Mother of Vinegar," which is a string of bacteria resulting from fermentation. In the health and diet realm, apple cider vinegar has gained a lot of attention for being a "superfood." It's been rumored to be great for weight loss, acne, digestion, and more.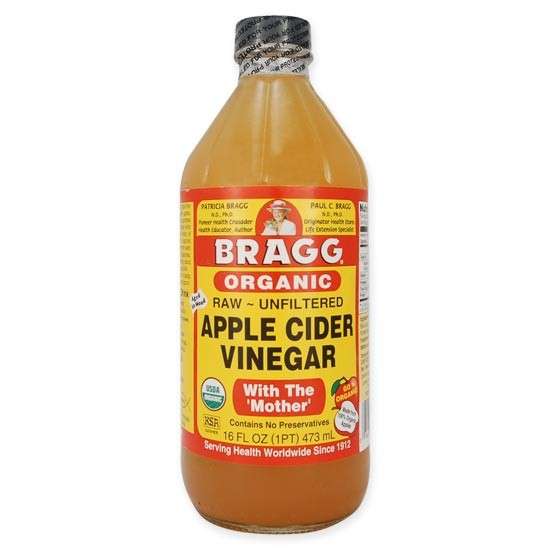 ADVERTISEMENT - CONTINUE READING BELOW
IMAGE Global Healing Center
Bragg Apple Cider Vinegar, leading supermarkets
Current Condition:
For me, I was curious if ACV's supposed probiotic powers could help with my bloating. I have a mainly plant-based diet, which means I consume a lot of fiber by default. That said, bloating is an almost normal occurrence for me. While my kind of bloating is nothing to be worried about, it wouldn't hurt to reduce it.
How I Used It:
For an entire week, I drank one glass of an ACV-based concoction. In a cup with warm water, I mixed in two tablespoons of Bragg's Apple Cider Vinegar with a tablespoon of liquid sweetener (honey or agave nectar). Sometimes, I add cinnamon for a bit of spice. I drank this first thing in the morning on an empty stomach.
ILLUSTRATION Carl Alvior
To make sure I don't disrupt its effects, I also cut out my morning coffee for a few days. This is to gauge how the ACV solution's natural acidity compares to coffee. And as for the ACV drink itself, I couldn't bring myself to drink the whole thing in one shot. It took me around four big sips every time. Despite adding sweetener and spices, it still felt like I was drinking straight up vinegar.
After drinking the concoction for a few days, I didn't notice any changes with my bloating. I thought I did on the first two days, but that might've been the placebo effect. Nothing really changed. Take note that I wasn't eating a lot of things that cause gas either.
I also didn't feel anything negative from the test-run. I didn't experience any stomach troubles the whole week. My digestion seemed pretty normally paced, and my bloating didn't get worse. Again, no results worth noting.
ADVERTISEMENT - CONTINUE READING BELOW
Conclusion:
With all the hype surrounding it right now, apple cider vinegar personally didn't do much for my bloating. However, I do recommend trying it yourself. ACV contains healthy proteins and probiotics that are good components of a healthy diet anway. That said, if you have a history of stomach ulcer or acid reflux, do consult your doctor about it first.
In my case, I'd rather not consume it in big amounts. I'll stick to using it as a condiment on salad dressings and sauces. After all, the best way to prevent bloating is still (and always will be) your actual diet. No shortcuts!
Related Stories from Preview.ph
Hey, Preview readers! Follow us on Facebook, Instagram, YouTube, Tiktok, and Twitter to stay up to speed on all things trendy and creative. We'll curate the most stylish feed for you!