Much like changing your relationship status on Facebook, getting inked requires a serious commitment. Now if you think you're ready to take that plunge, there's nothing wrong with taking cues from the stars who know a thing or two about having a tattoo and rocking it.
Below, see 20 international celebrities and their tatts:
1. Kate Moss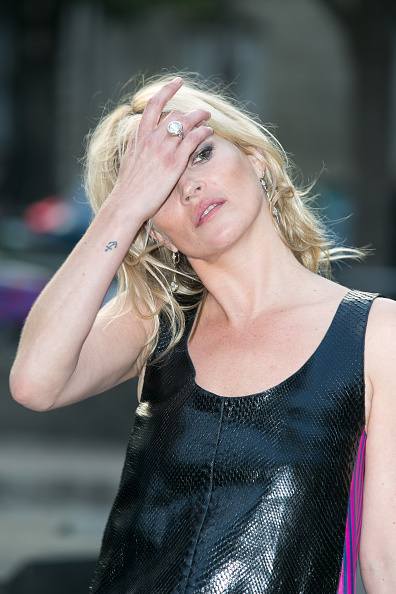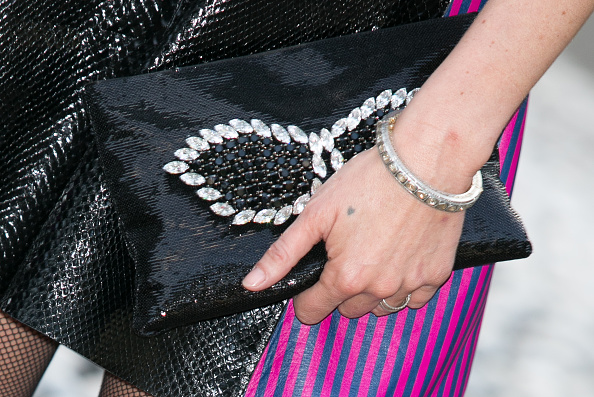 (Photos by Marc Piasecki/Getty Images)
Possibly as iconic as the supermodel herself are her tattoos—an anchor on the side of her wrist, a little star on her right ankle, a sun and moon on the opposite sides of her foot, a tiny heart on her left hand, a cross on her left arm, and two small swallows on her lower back inked by artist Lucian Freud which she reportedly spent a few million dollars on.
2. Chanel Iman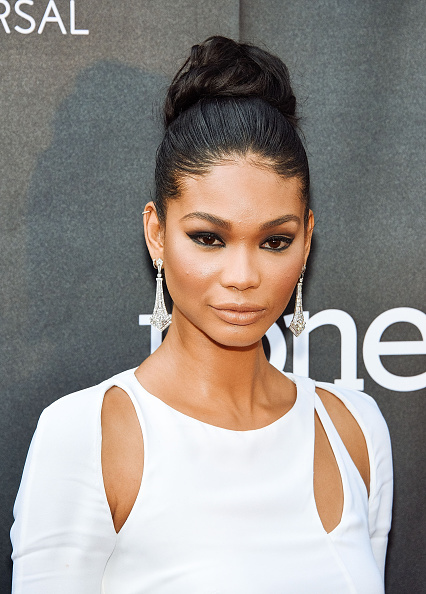 (Photos by Grant Lamos IV/FilmMagic)
Not that she might ever forget her own name, but Chanel still bothered to have it sketched on the back of her neck anyway. She even had a hanger drawn with it. Yes, a hanger! She is a model, after all.
3. Lily Donaldson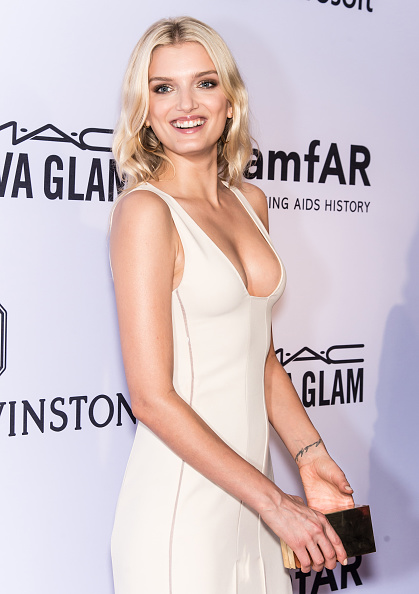 (Photo by Gilbert Carrasquillo/FilmMagic)
Lily Donaldson also has names inked on her left wrist, but unlike Chanel, they're not hers but her mom's and her sister's. Aww!
4. Cara Delevingne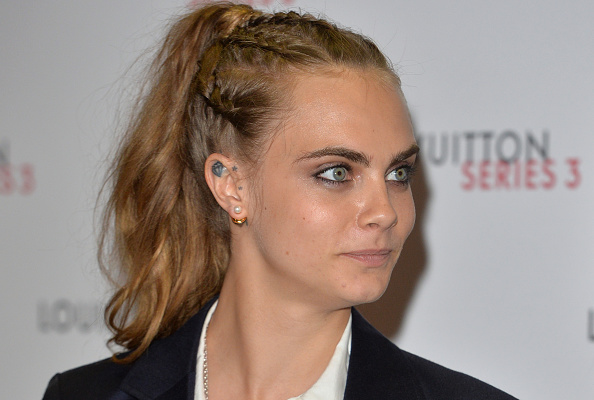 (Photo by Anthony Harvey/Getty Images)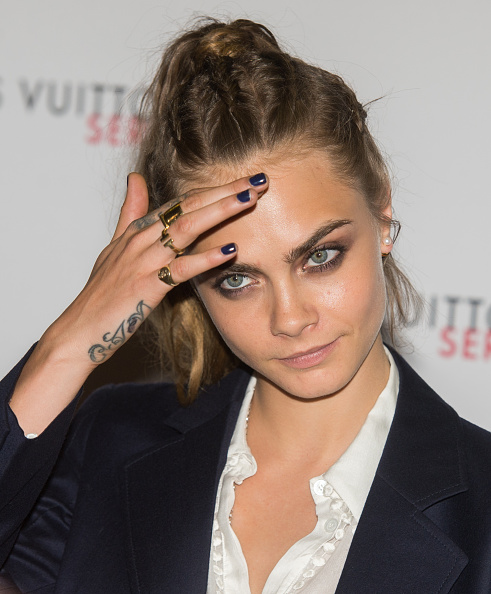 (Photo by Samir Hussein/WireImage)
Cara's first-ever tatt was a lion on her forefinger. Since then, the supermodel has gone on an inking spree and now has 14 in total, including a big diamond and a star constellation in and around her left ear.
5. Rihanna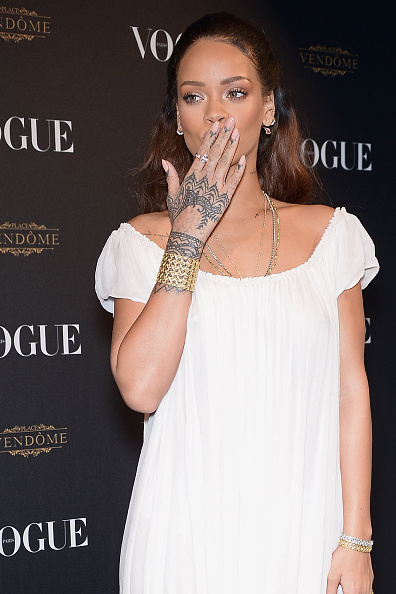 (Photo by Dominique Charriau/WireImage)
Also particularly savvy in the subject of tattoos, Rihanna is known to have 22 of her own (one of which says "Never a failure, always a lesson" and can be found across her right shoulder).
ADVERTISEMENT - CONTINUE READING BELOW
6. Miley Cyrus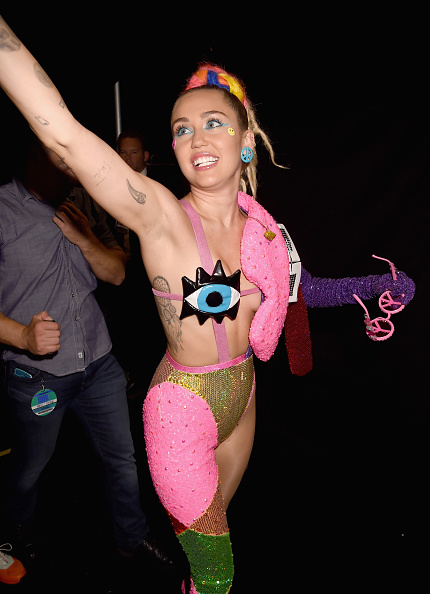 (Photo by Jeff Kravitz/MTV1415/FilmMagic)
If we're talking numbers, however, Miley beats bad gal RiRi by one. The 23-year-old singer has 23 in total, mostly symbolic, including a portrait of her grandmother on her right arm and her deceased dog Floyd.
7. Gisele Bundchen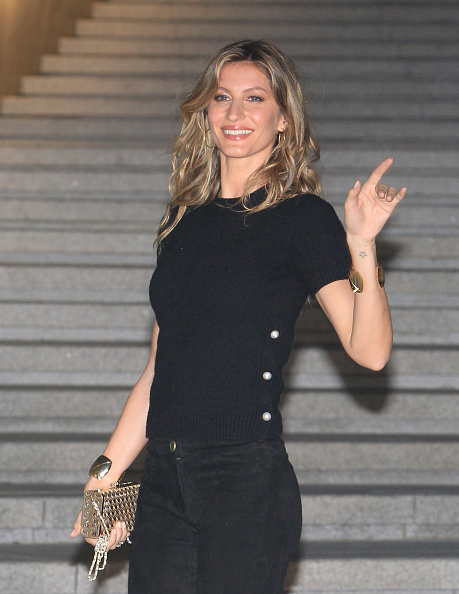 (Photo by Chung Sung-Jun/Getty Images)
Miley isn't the only one who's honored her grandmother by getting inked. Brazilian supermodel Gisele Bundchen had a little star tattooed on her wrist for the same reason. She also has a moon and stars on her right ankle.
8. Victoria Beckham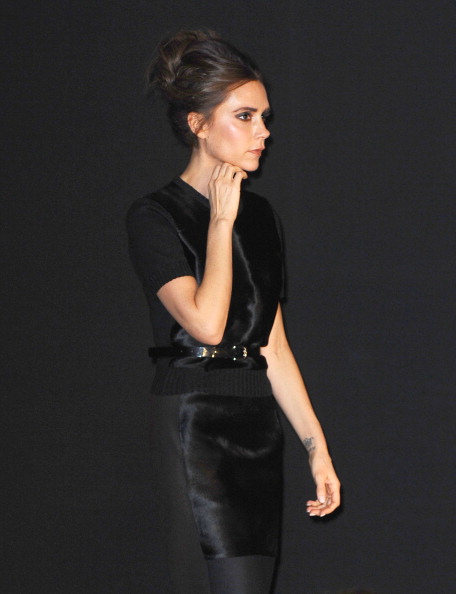 (Photo by Samir Hussein/Getty Images)
Even Posh Spice has a thing for tatts, too! She got a quote from Song of Solomon in Hebrew written down her back and the initials of her husband David inked on her left wrist.
9. Lana Del Rey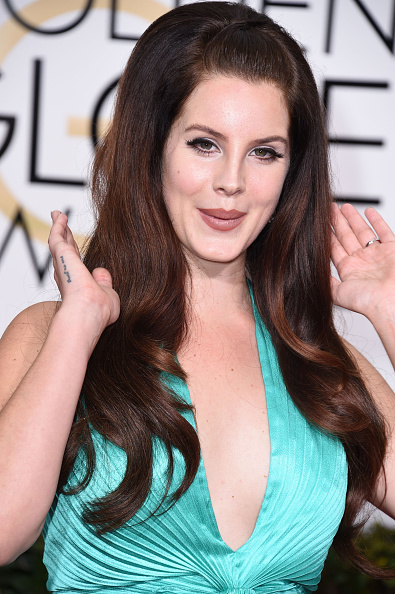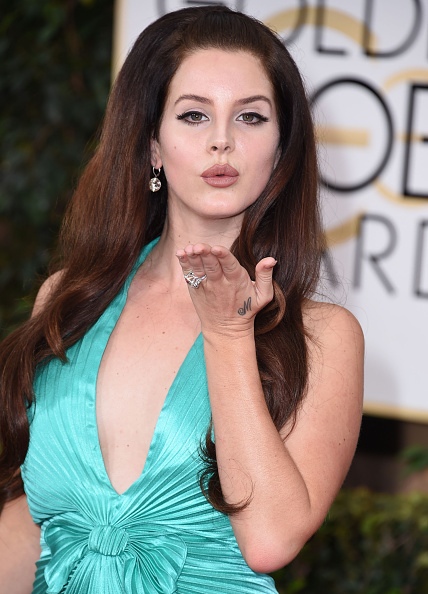 (Photos by Steve Granitz/WireImage)
This songstress loves to make a statement, and we mean literally! She has multiple tattoos, two of which says "trust no one" and "die young."
10. Lady Gaga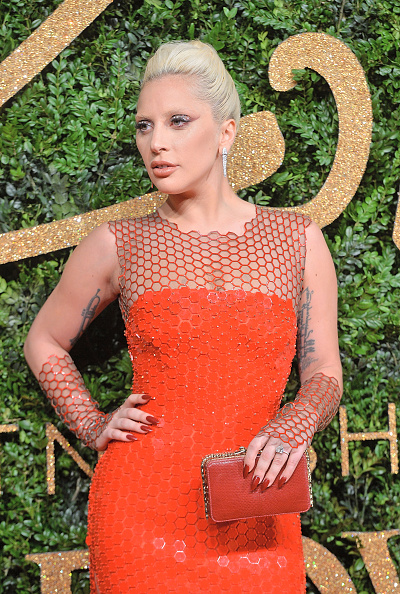 (Photo by Anthony Harvey/Getty Images)
The American Horror Story star has a total of 15 tatts. The most recent was a trumpet drawn on her right arm by Tony Bennett himself. There's also a unicorn on her right thigh carrying a banner that says "Born this way."
11. Angelina Jolie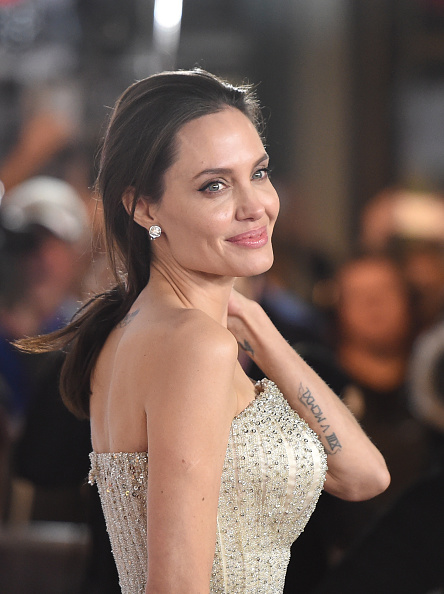 (Photo by Jason Merritt/Getty Images)
Angelina Jolie's tattoos are most likely as famous as she is. She has at least 17 and each one has a special meaning, like the coordinates of her children's birth places and an Arabic script on her right arm which stands for "determination."
12. Lily Collins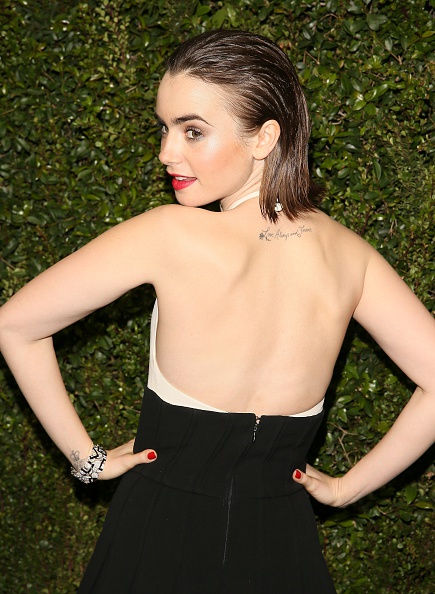 (Photo by JB Lacroix/WireImage)
The Love, Rosie actress has two meaningful sentences inked on her body—one at the base of her neck which reads "Love always and forever," and another on her right foot which says "The nature of this flower is to bloom" along with a rose. There's also the British crown with angel wings drawn on her left wrist.
ADVERTISEMENT - CONTINUE READING BELOW
13. Rita Ora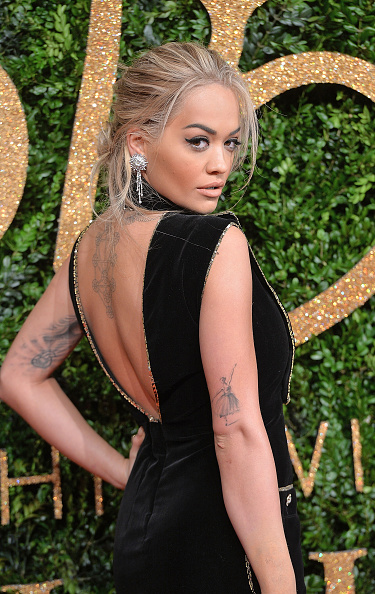 (Photo by Anthony Harvey/Getty Images)
Rita Ora has been there and done that! From the portrait of Aphrodite, the goddess of love, on her left bicep to the Sagittarius sign behind her left ear, the singer's body is filled with artsy, meaningful tattoos.
14. Scarlett Johansson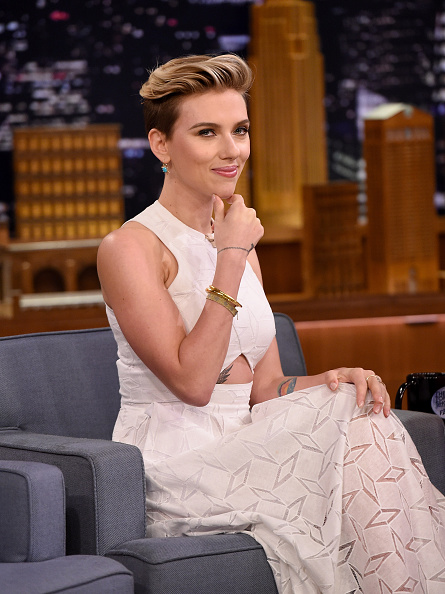 (Photo by Jamie McCarthy/NBC/Getty Images for 'The Tonight Show Starring Jimmy Fallon')
A break from the usual monochromatic tattoos, Scarlett went for a colorful sunrise on the inside of her left arm. She also has a permanent charm bracelet inked on her right wrist and a horseshoe with words "Lucky You" on her ribcage.
15. Sienna Miller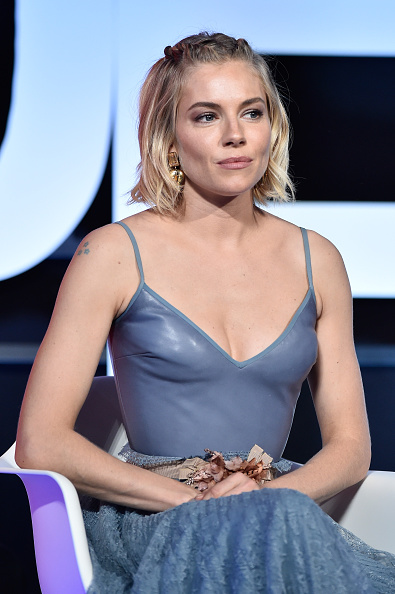 (Photo by Pascal Le Segretain/Getty Images)
You know how some are fond of stars? Sienna Miller took this fascination up a notch by having three stars inked on her right shoulder and a single star on her hip.
16. Nicole Richie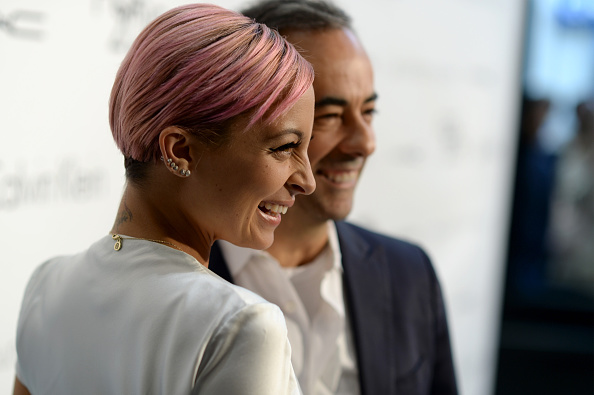 (Photo by Dave Kotinsky/Getty Images for Fashion Institute of Technology)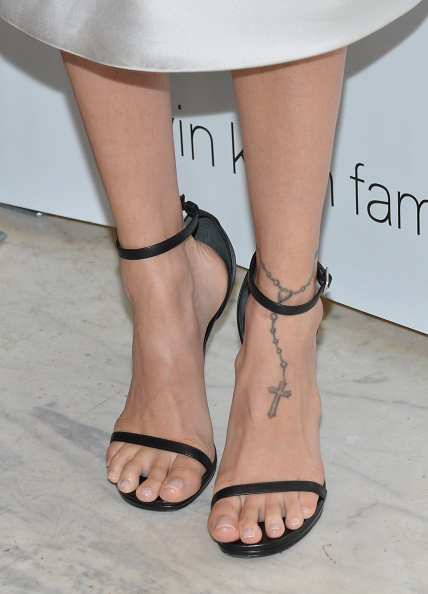 (Photo by Slaven Vlasic/Getty Images for Fashion Institute of Technology)
The former The Simple Life star has a total of 9 tatts on her body, one of which is a set of angel wings found on her shoulder blades and another is a rosary wrapped around her left ankle.
17. Solange Knowles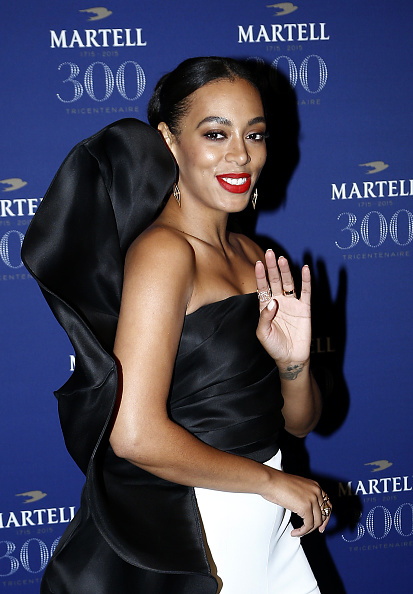 (Photo by Julien M. Hekimian/Getty Images for Martell Cognac)
Also donning a set of wings as her signature tatt, Solange's can be found on her inner wrist along with a few stars.
18. Zoe Saldana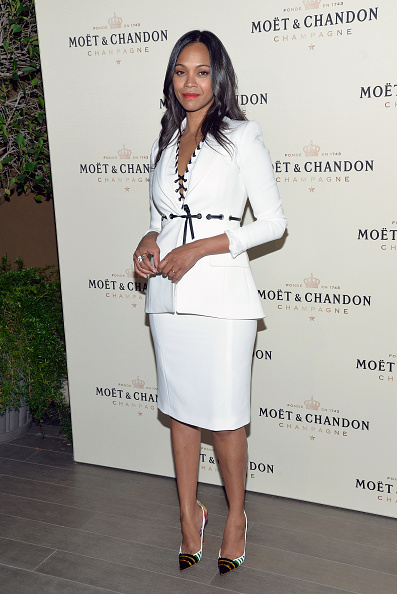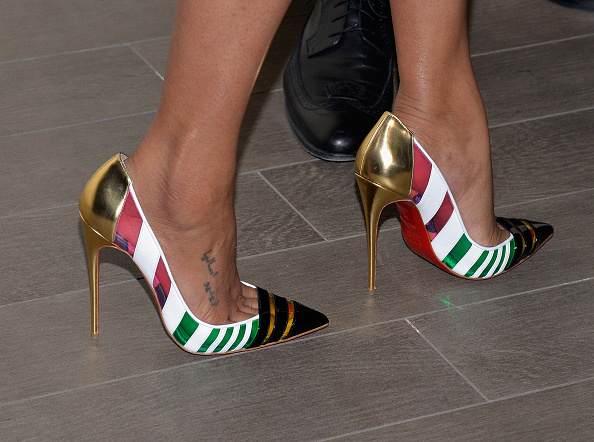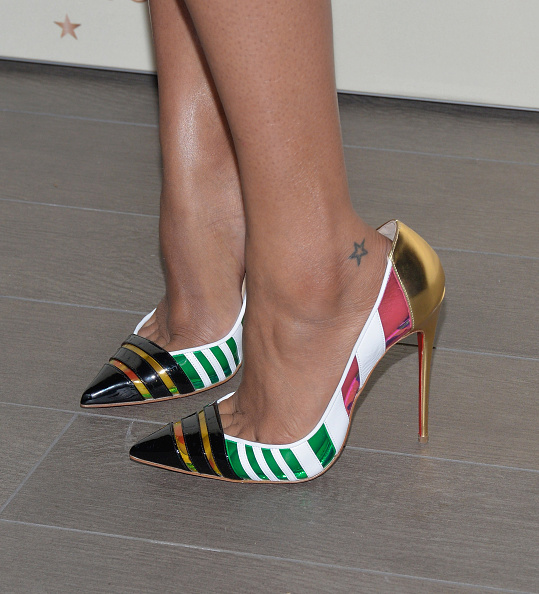 (Photos by Michael Tullberg/Getty Images)
When it comes to getting tattoos, Zoe Saldana seems to have a foot fetish in particular. Other than on her wrist and ribcage, the actress also got work done on both her feet—a single star on her left ankle, and words in Arabic on her right foot.
ADVERTISEMENT - CONTINUE READING BELOW
19. Jamie King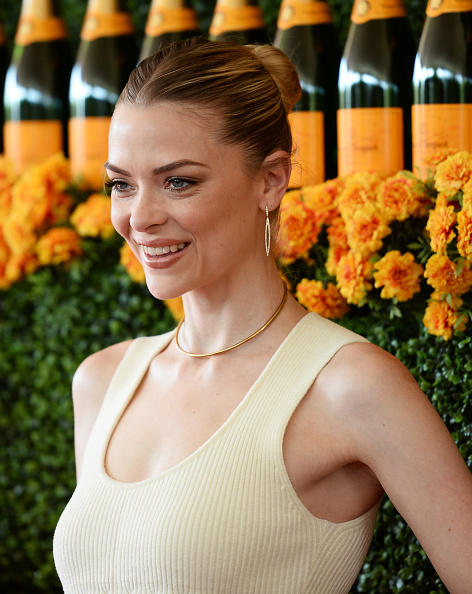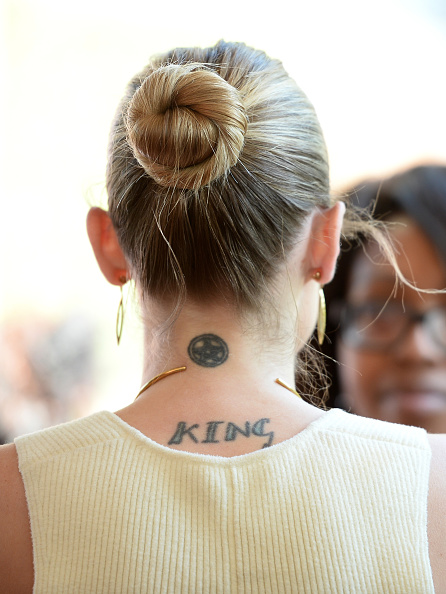 (Photos by Amanda Edwards/WireImage)
The tattoo on the lower back of her neck is pretty self-explanatory, but Jamie King also has "Jesus" on her right hand and a spade on her wrist.
20. Erin Wasson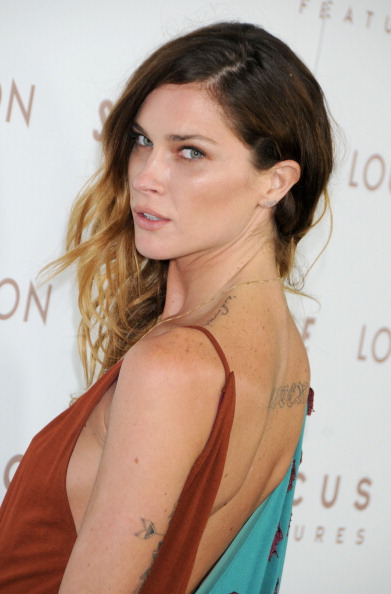 (Photo by Gregg DeGuire/FilmMagic)
The model has multiple tattoos and is proud of it. In an interview, she was once quoted, "I believe in ornamentation of the body. If you feel it, you should just do it."