These trying times have awakened the bayanihan spirit in the fashion industry, especially amongst big-name designers who have the networking and resources to provide whatever support they can to their fellow Filipinos. There are designers who have banded together to assuage the shortage of PPEs, while others have committed to boosting their brands for the sake of their employees and their families.
Jeepney Totes for a Cause
One designer with a unique way of extending help during this COVID-19 pandemic is Zarah Juan, who is known for her colorful bags and shoes inspired by Filipino culture. She has recently launched a campaign that commits to donating P2,000 to affected jeepney drivers for every purchase of her popular Jeepney Tote.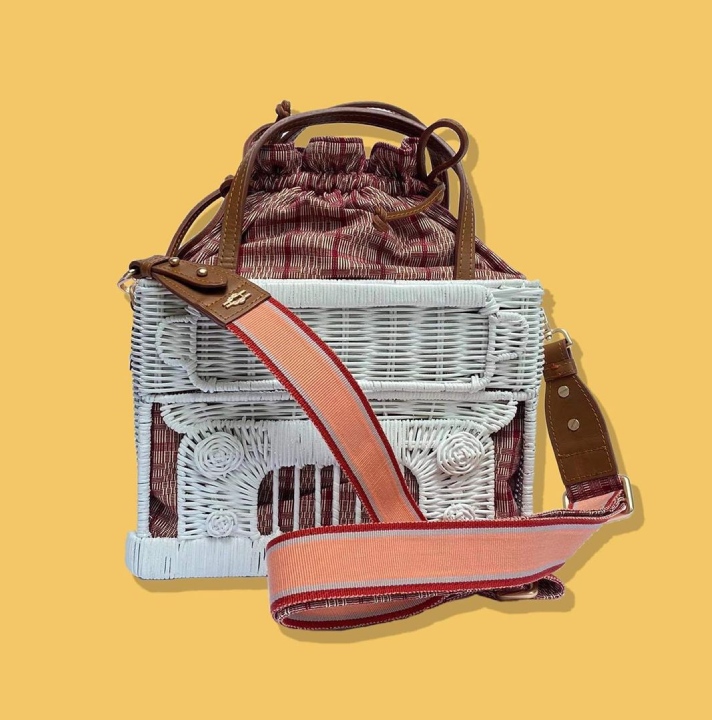 ADVERTISEMENT - CONTINUE READING BELOW
"We have been selling our iconic Jeepney bags for several years now. Among all the bags I have designed, the Jeepney is what I am most proud of. I feel like it symbolizes the very essence of our DNA as Filipinos," Zarah shared in an exclusive interview with Preview.ph.
"But one day during the lockdown, it just hit me: Selling these bags will not mean anything anymore if our jeepney drivers are out on the streets begging for help. I wanted to use our platform to reach out to our jeepney drivers who are the most vulnerable right now."
Since the community quarantine was implemented last March, jeepney drivers all over the metro have been struggling to make ends meet, resorting to many of them begging for help on the streets. The enhanced community quarantine prohibited public transportation, but despite the transition to general community quarantine, not all jeepney drivers have been able to resume operations. Although the government vowed to provide cash aid for the out-of-work drivers, some of them have yet to receive their share even five months after the start of lockdown, according to ABS-CBN News. Word got out internationally, gaining coverage from websites like the South China Morning Post and CBS News.
How Zarah Juan Started Her Campaign
Called Byaheng Pag-Asa, Zarah's campaign pledges to help 60 jeepney drivers from Alyansa ng mga Tsuper at Small Operator ng Maynila (ATOM). She was able to take action through her friend Carmen Lopez from the Philippine Commission on Women, who then connected her to ATOM and later on, Marielle Rugas, the National Chair Person at Gabriela Youth.
ADVERTISEMENT - CONTINUE READING BELOW
"Together we discussed the immediate needs of the drivers, how we can communicate their situation, and how to efficiently distribute the funds," Zarah shares. "I was also humbled with the volunteer work of videographer Conrad Vargas and video editor Dan Opina. The shooting of the audio-visual presentation was done following MECQ protocol and a registered nurse was also on site. All these were done in less than a month's time."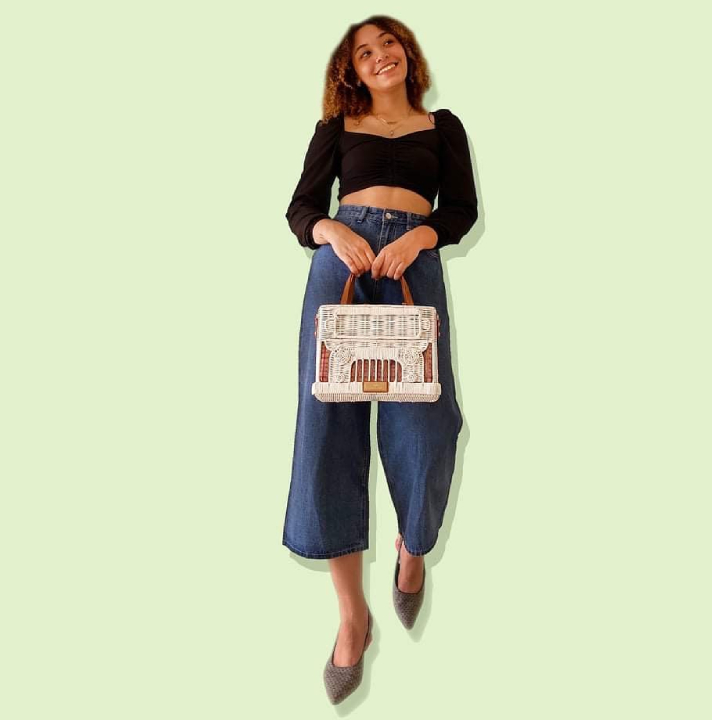 ADVERTISEMENT - CONTINUE READING BELOW
The Progress So Far
Byaheng Pag-Asa was launched on August 16, but the team has already secured 60 pledges and the first round of P2,000-cash aids have already been distributed. These 60 pledges for the 60 drivers come from a mix of proceeds from the bag's sales as well as direct cash donations from those who wanted to help.
"We are repeating the cycle so that each driver can receive a total amount of P4,000 while we look for a more sustainable source of livelihood for them or hope that they go back to work soon."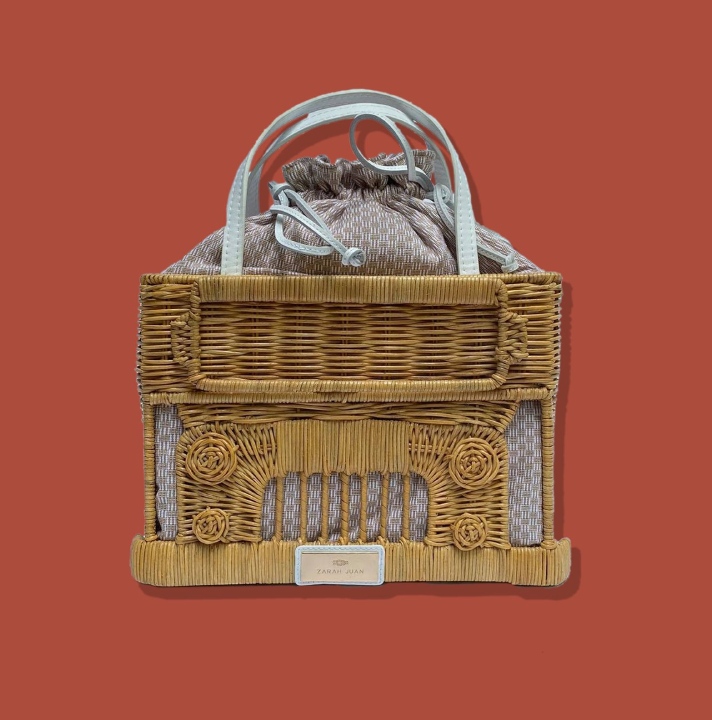 ADVERTISEMENT - CONTINUE READING BELOW
Jeepney Tote in Natural, P7000, ZARAH JUAN, zarahjuan.com
How You Can Help
Zarah's Jeepney Tote retails for P7,000, and they are up for grabs on Zarah's official website, zarahjuan.com. She is also open to those who want to link her with other programs that can help the affected jeepney drivers. For those who would like to send donations, you can send a message through the brand's official Instagram account, @zarahjuan.
"During this pandemic, we believe that we should prioritize people versus profits. Each and every action we do to uplift others, no matter how small will create an impact for our nation to survive this crisis," Zarah remarks.
Visit zarahjuan.com for more details.
Hey, Preview readers! Follow us on Facebook, Instagram, YouTube, Tiktok, and Twitter to stay up to speed on all things trendy and creative. We'll curate the most stylish feed for you!