Fashion shows are such good stages for discovering new talent. They're a space in which a designer can explore his or her vision and bring it to life through music, casting, hair, makeup, styling, and more. On the second day of Style Fest PH, Zalora and Globe's 0917 Lifestyle brand gave eight young designers the space to show their creations in hopes of getting recognized as "Emerging Designers" and the "Future of Design." See their work and those of their contemporaries below.
Emerging Designers for Zalora Philippines
Marc Blanco
Marc's show starts with grays that are cold and reserved, then bleeds red before turning black—with lots of skin-hugging pleather. There's a sense of angst in his clothes, but that isn't to say they're unrefined. Isn't there a tinge of rebellious unease when looking at Hedi Slimane's work? Marc is able to capture that in his collection.
ADVERTISEMENT - CONTINUE READING BELOW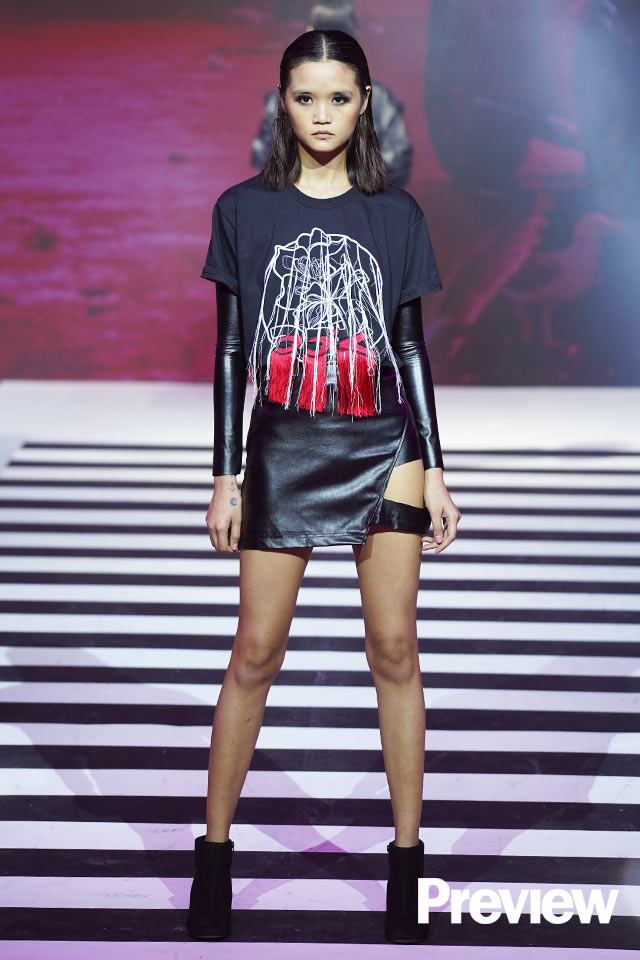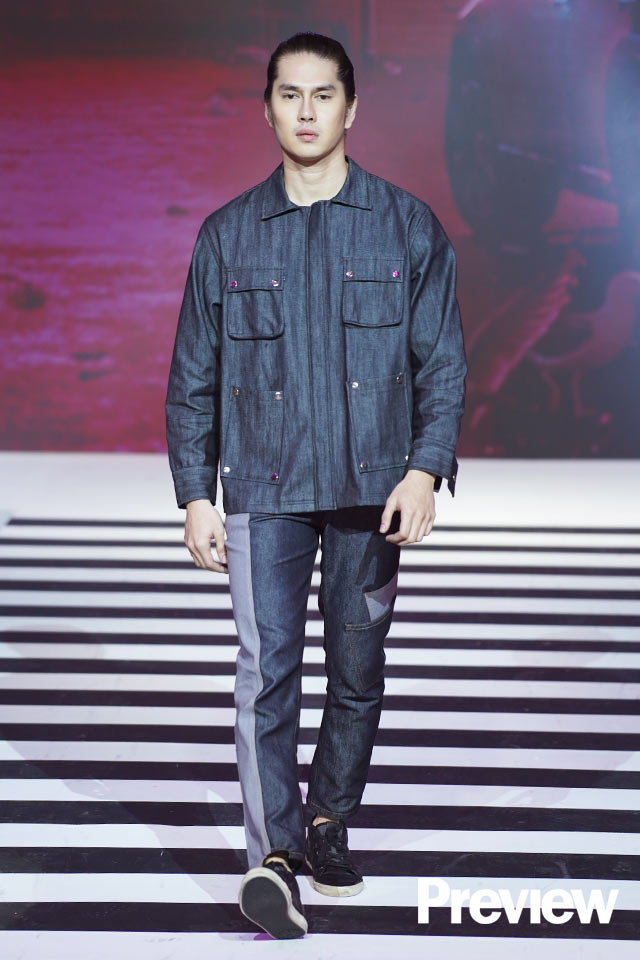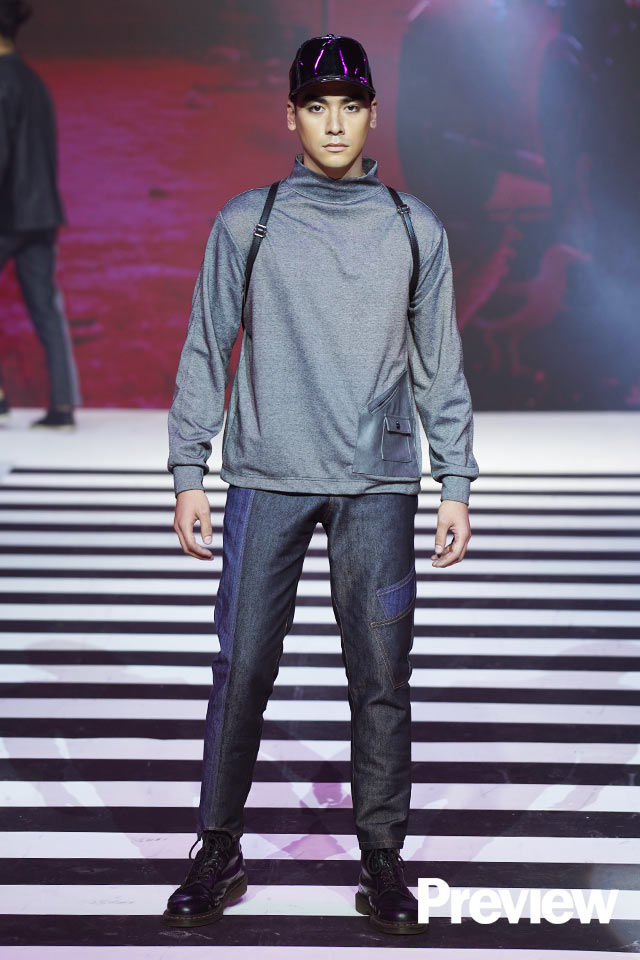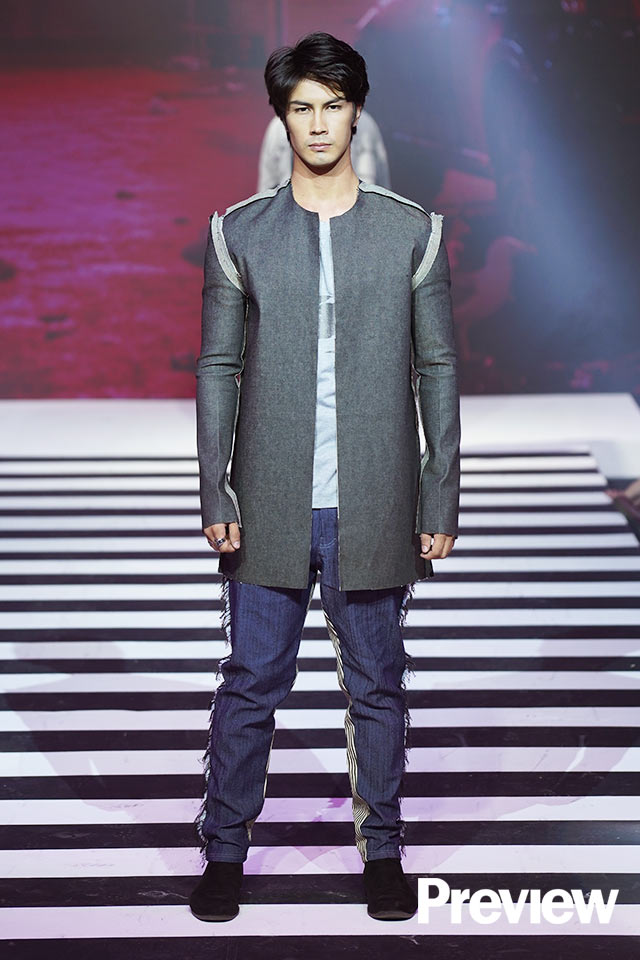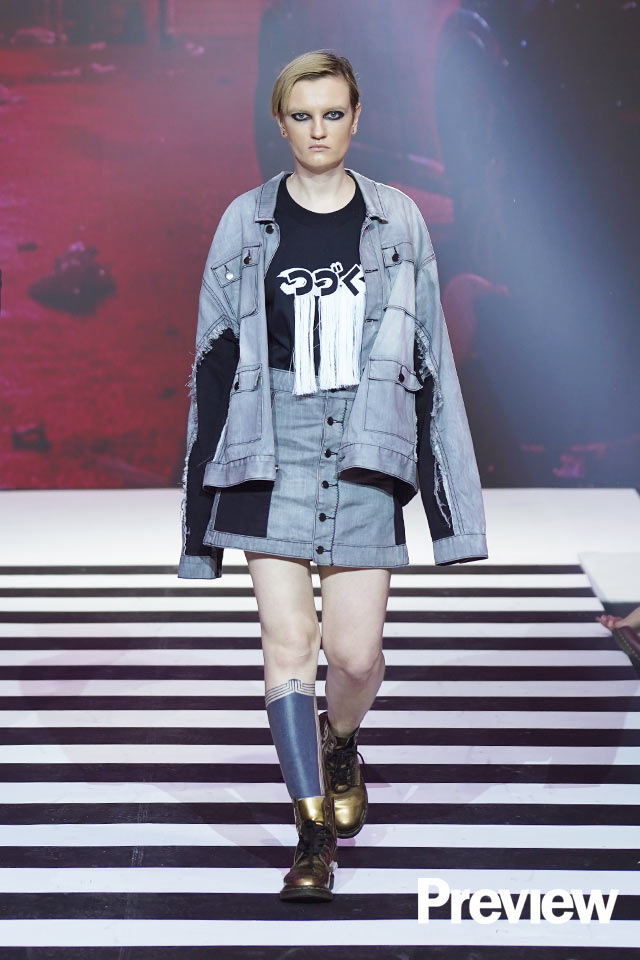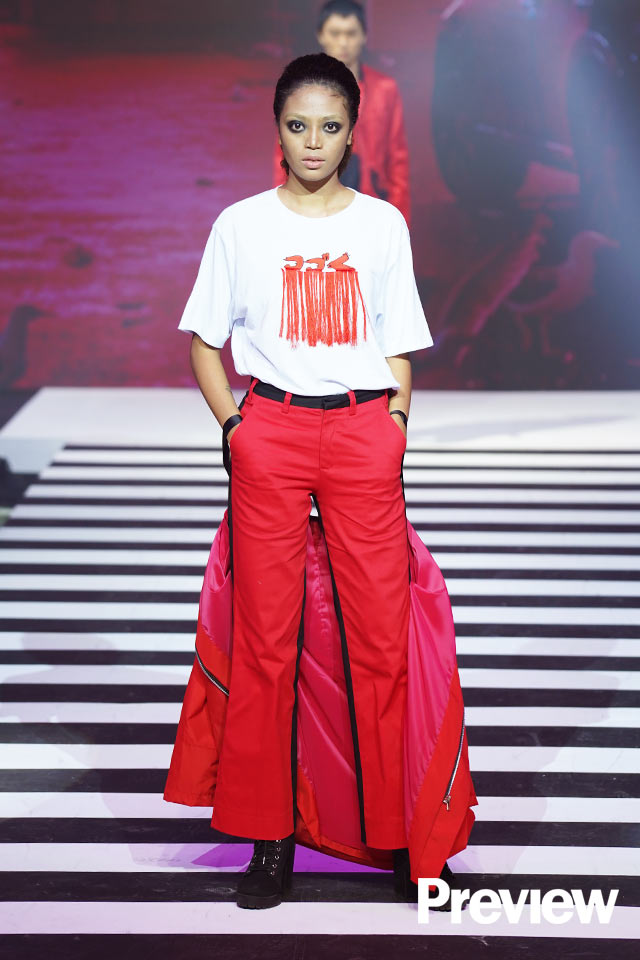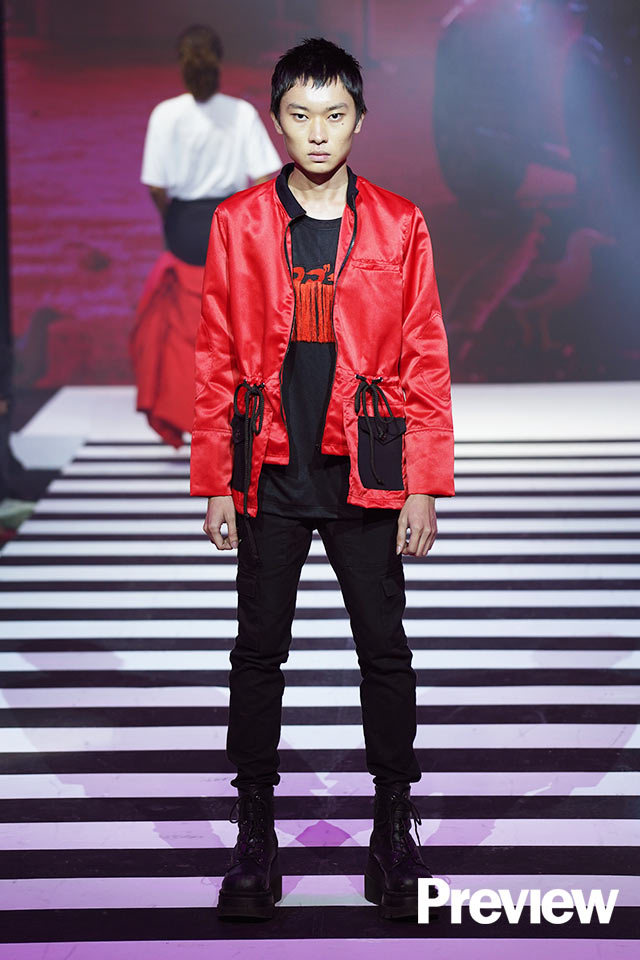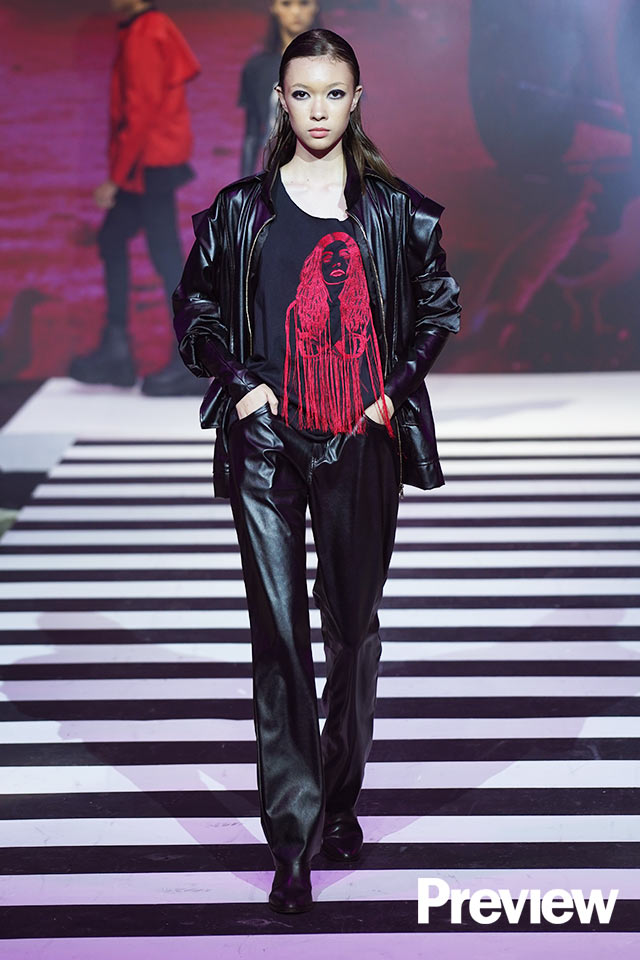 DC De Castro
With sporty tailoring and good use of color, it's easy to see why DC is a winner. Even more surprising is finding out it's his first try at creating an all-women's collection. His work is youthful without being saccharine or loud, making it appealing to a wide range of women. It's perfect for life in the city, taking you from office to dinner, coffee runs to dates, all with ease. He's even got you covered on days when you don't feel like putting in the work but still want to look immaculate.
ADVERTISEMENT - CONTINUE READING BELOW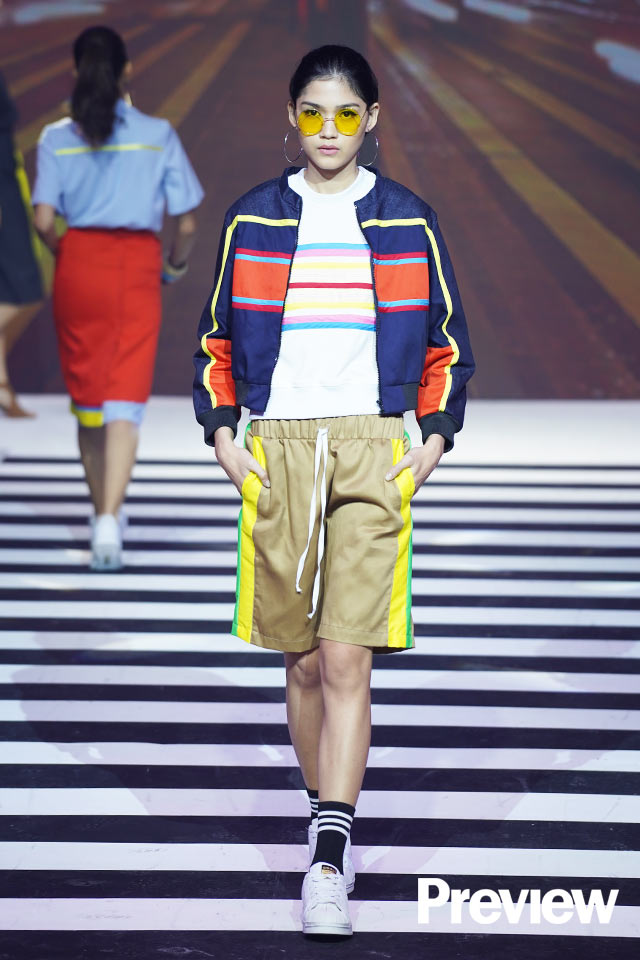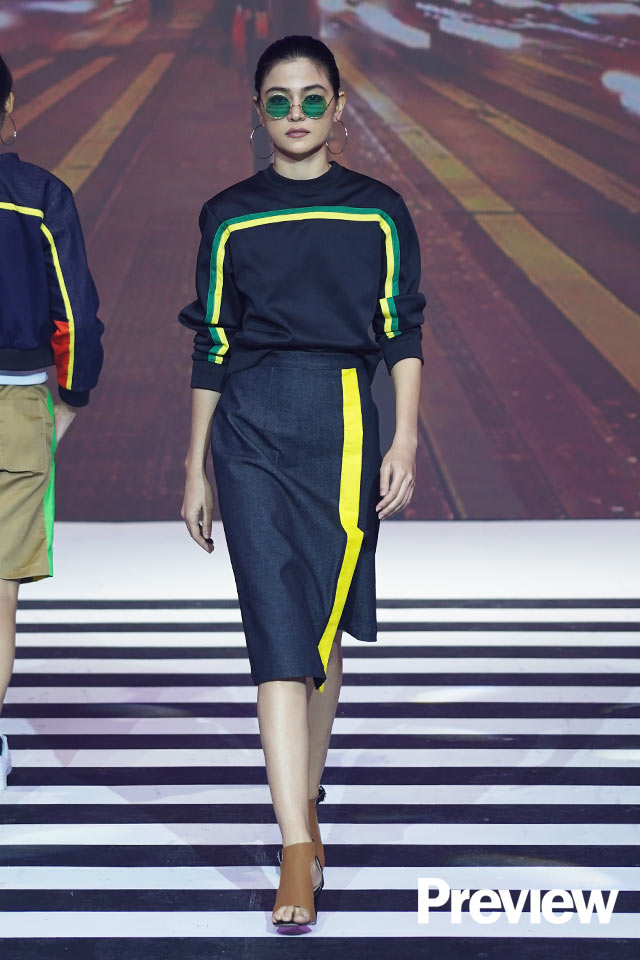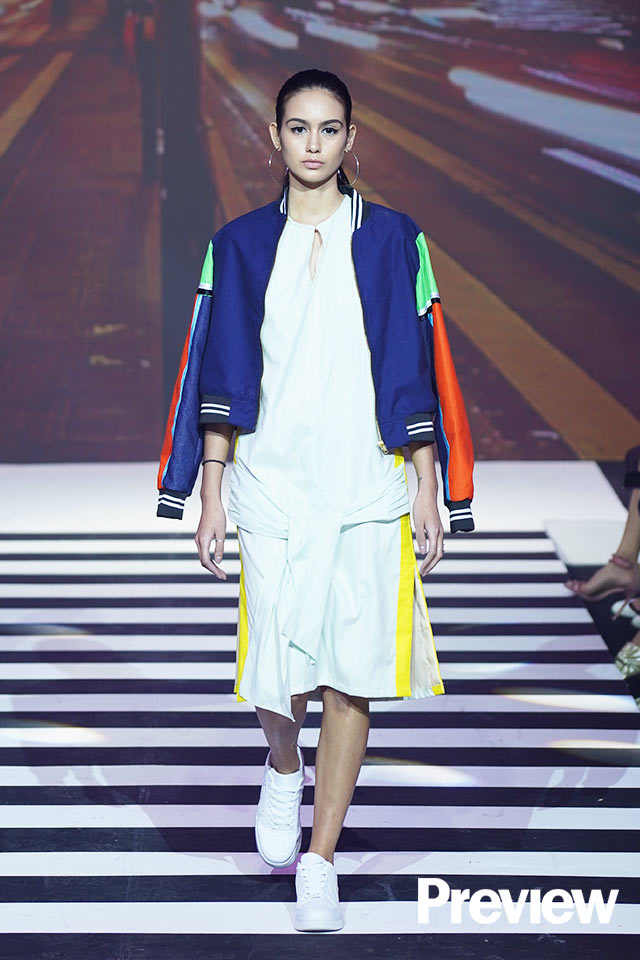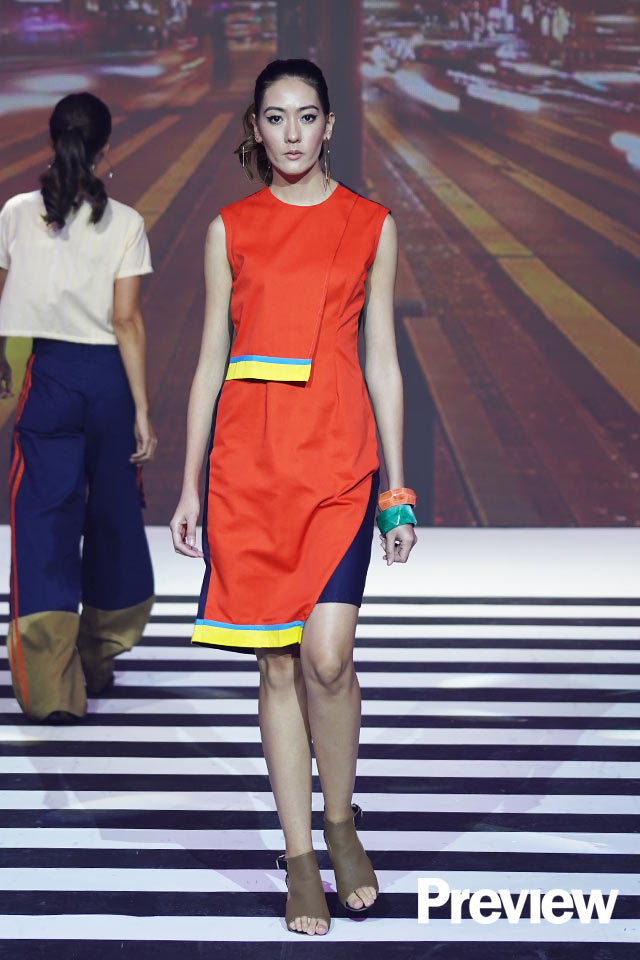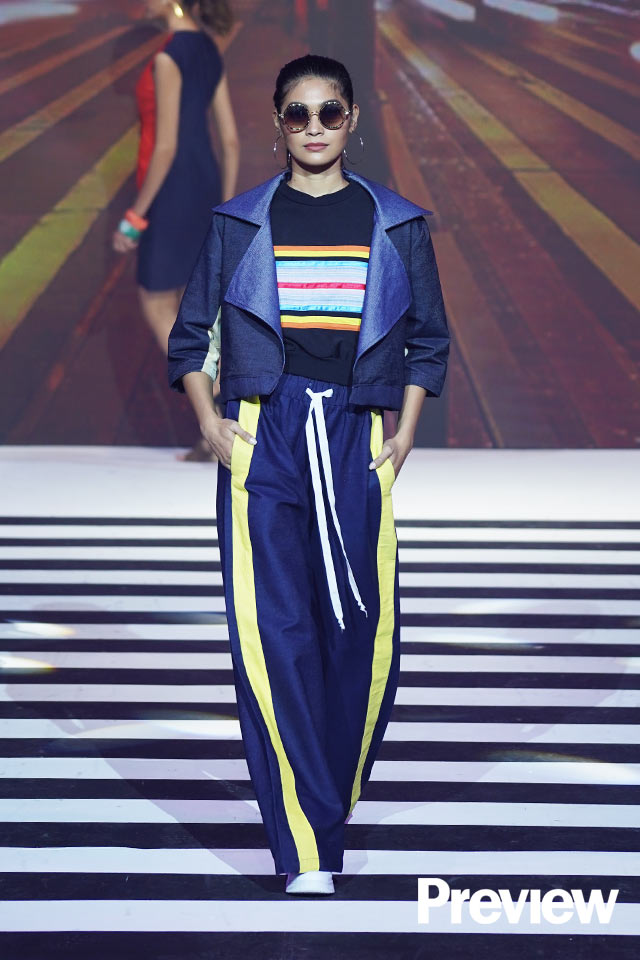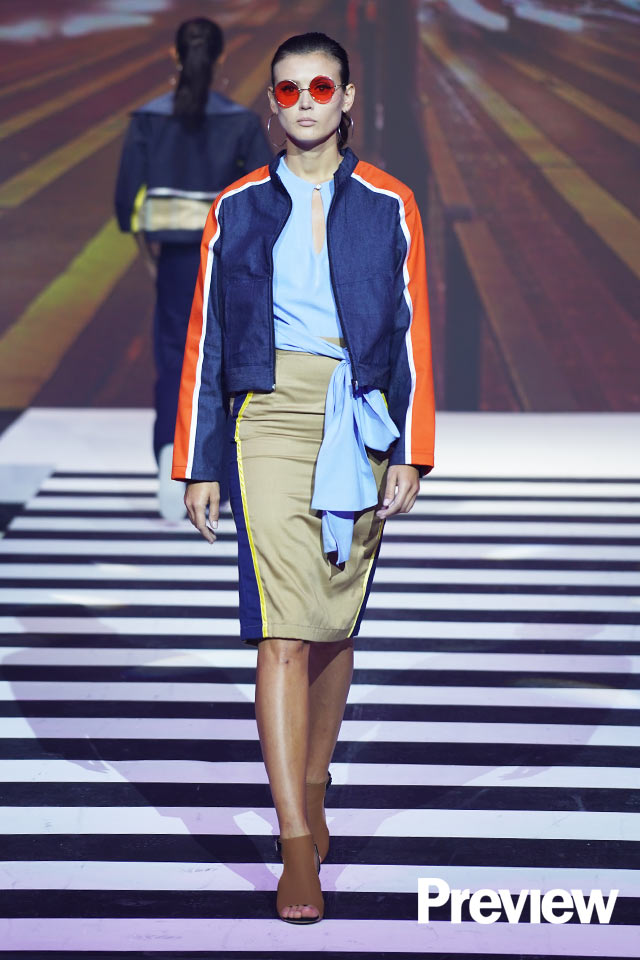 Benj Rogando
Classic English tailoring that is evocative of hunting season comes to mind at Benj's show. He employs a multitude of checks in shapes that start off traditionally—think a hunting jacket, a shawl, a rain coat—then evolve into newer, bolder, and more experimental ones. Of note is the look that is comprised of cropped wide pants and a cropped jacket with exaggerated lapels.
ADVERTISEMENT - CONTINUE READING BELOW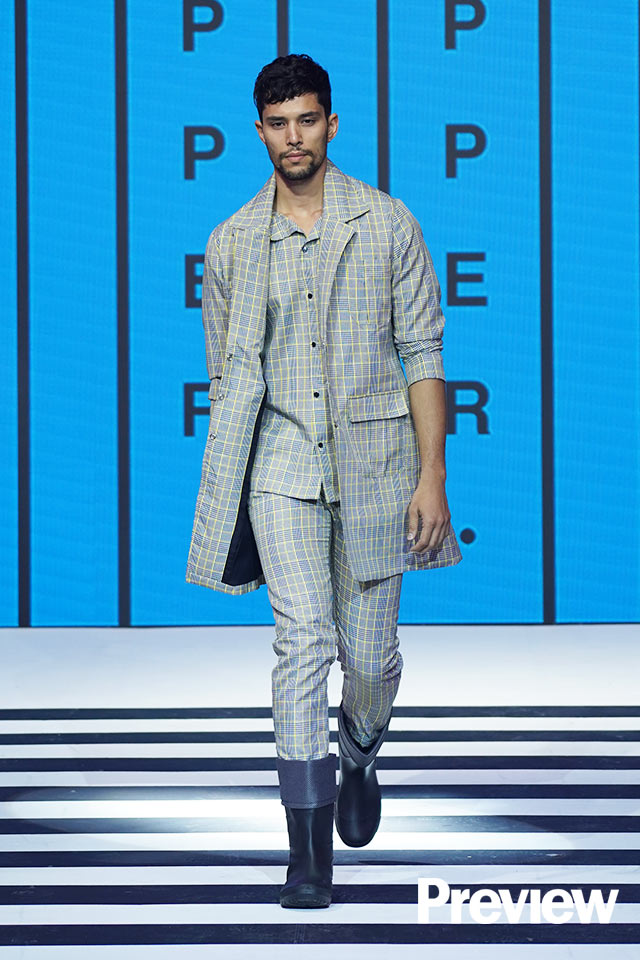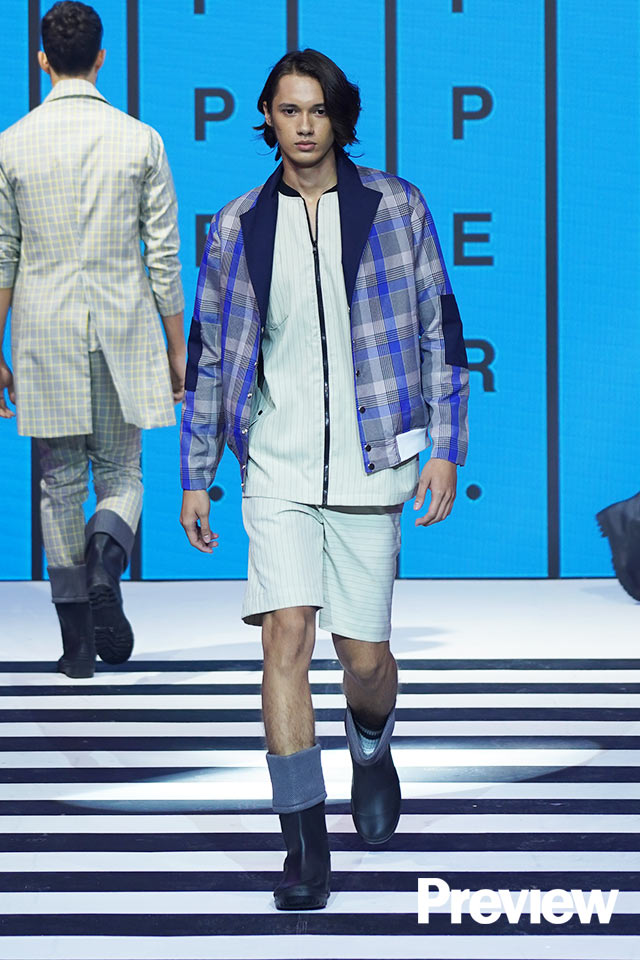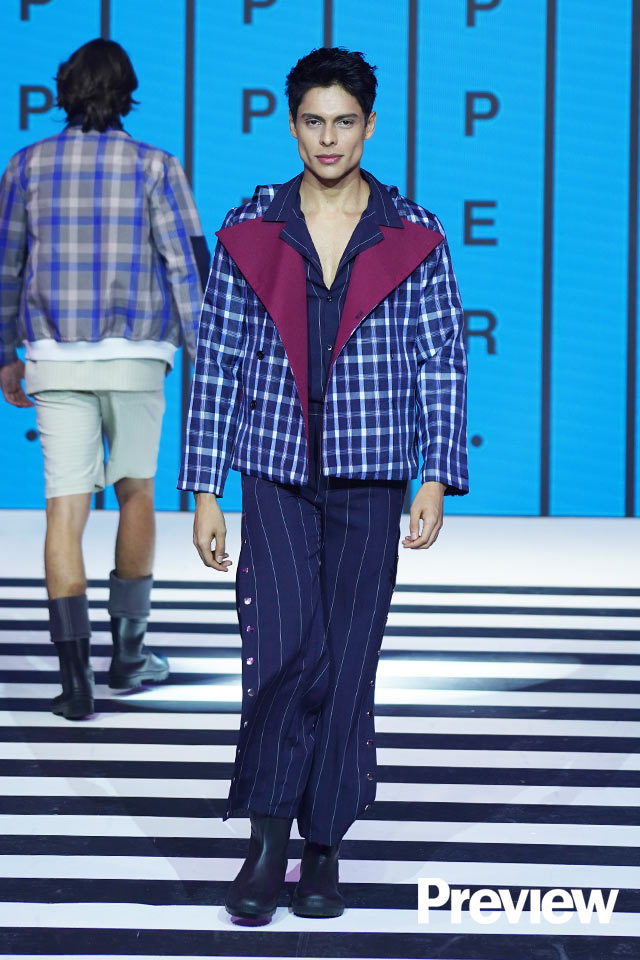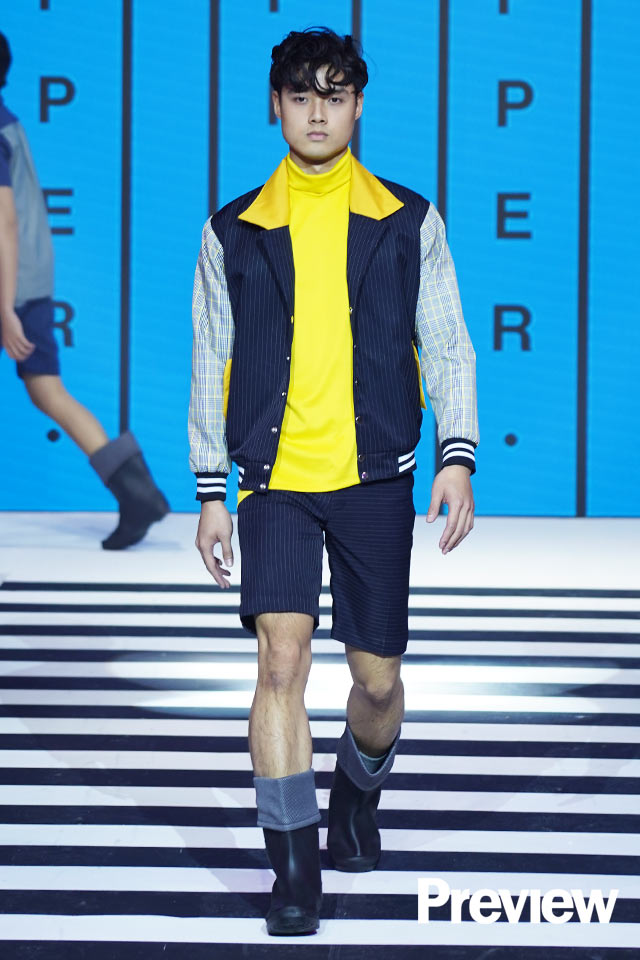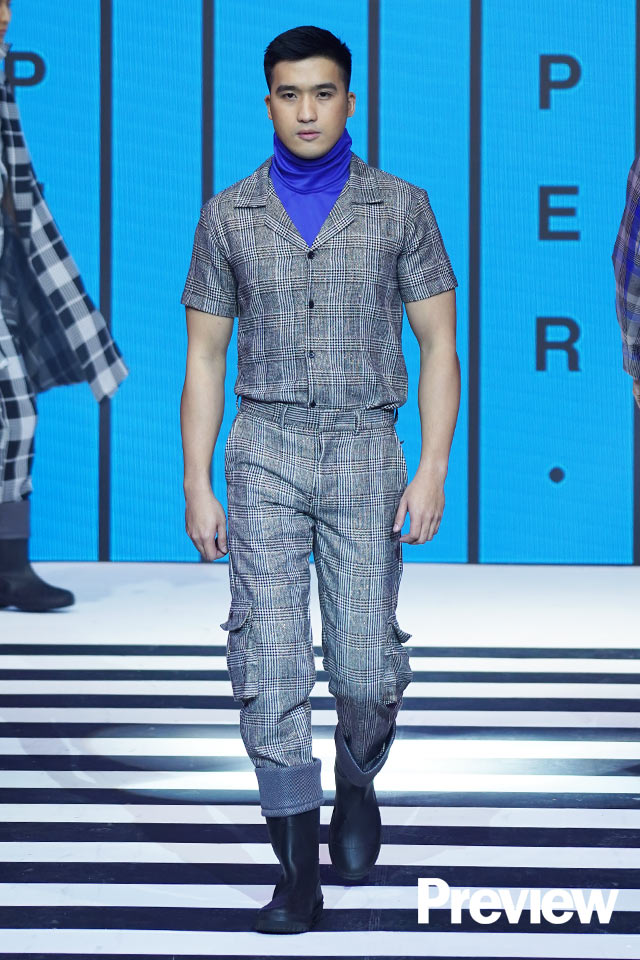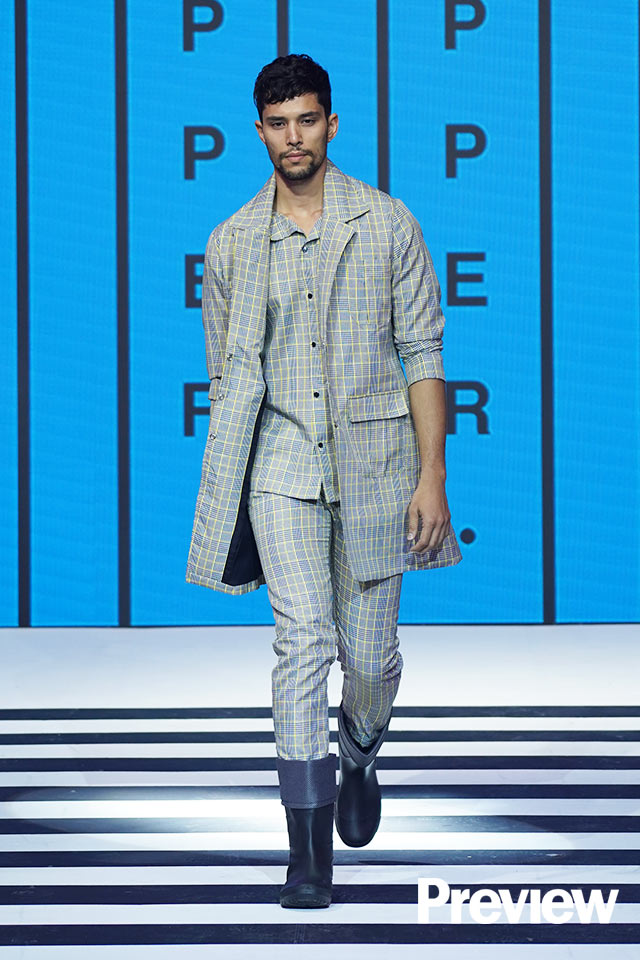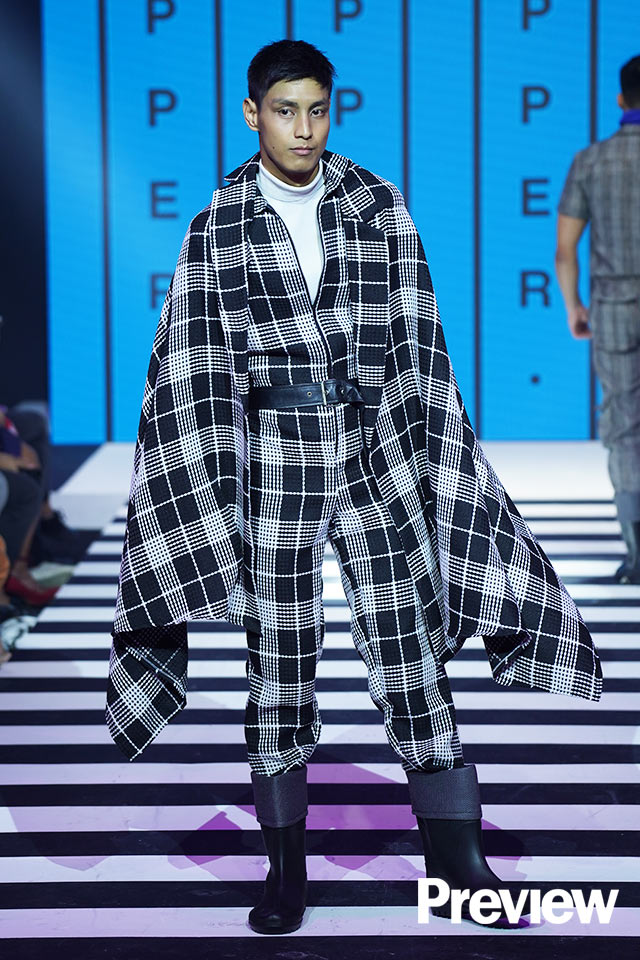 Viña Romero
Restraint is apparent in this presentation. Viña's clothes are clean, linear, minimal, and sometimes even sculptural—like that maxi dress that closed the show. The dark blue of the straps contrast nicely against the beige of the dress and the model's skin to make it look like the fabric smoothly skims the model's figure.
ADVERTISEMENT - CONTINUE READING BELOW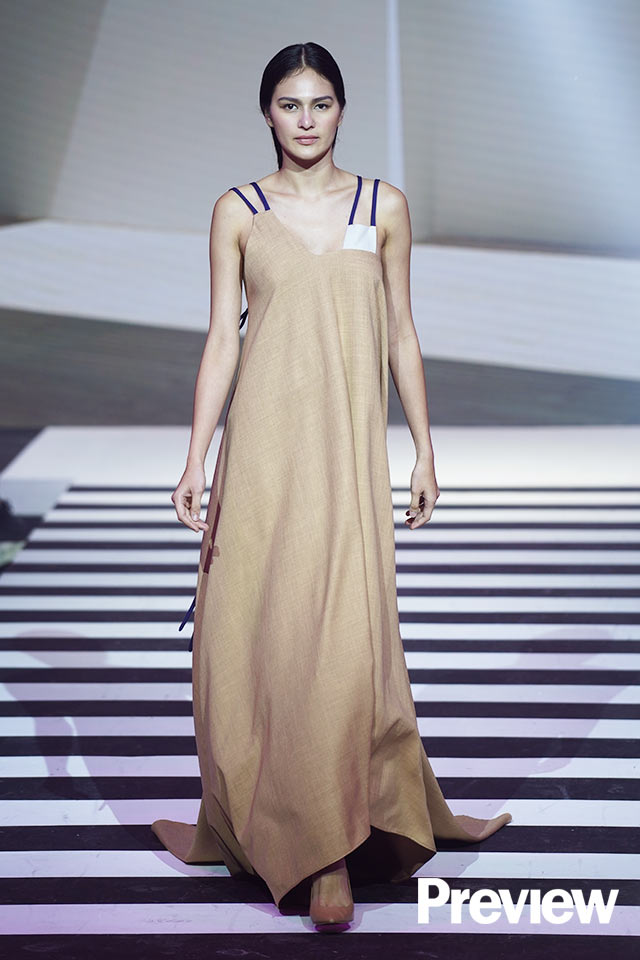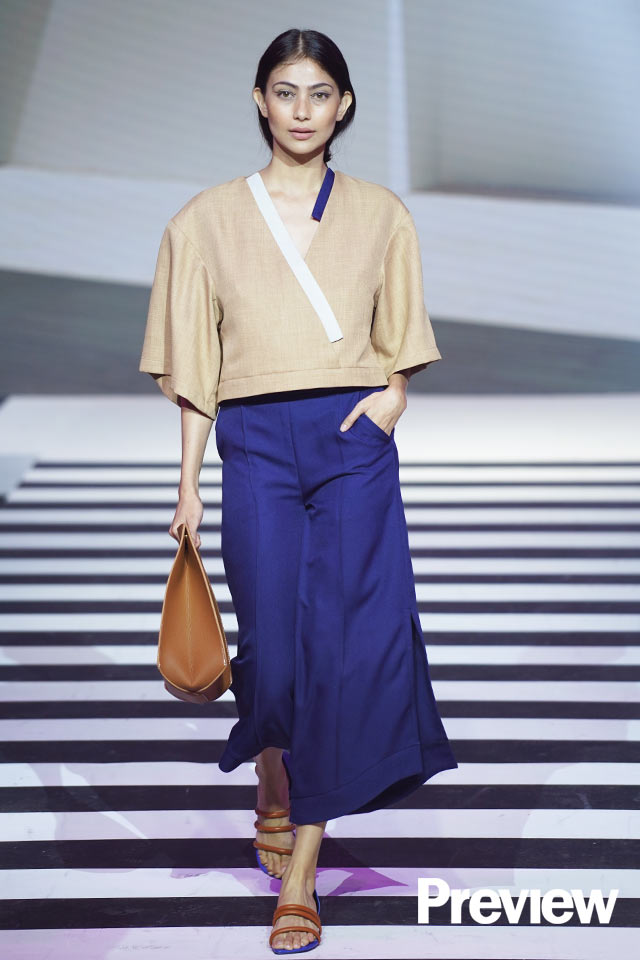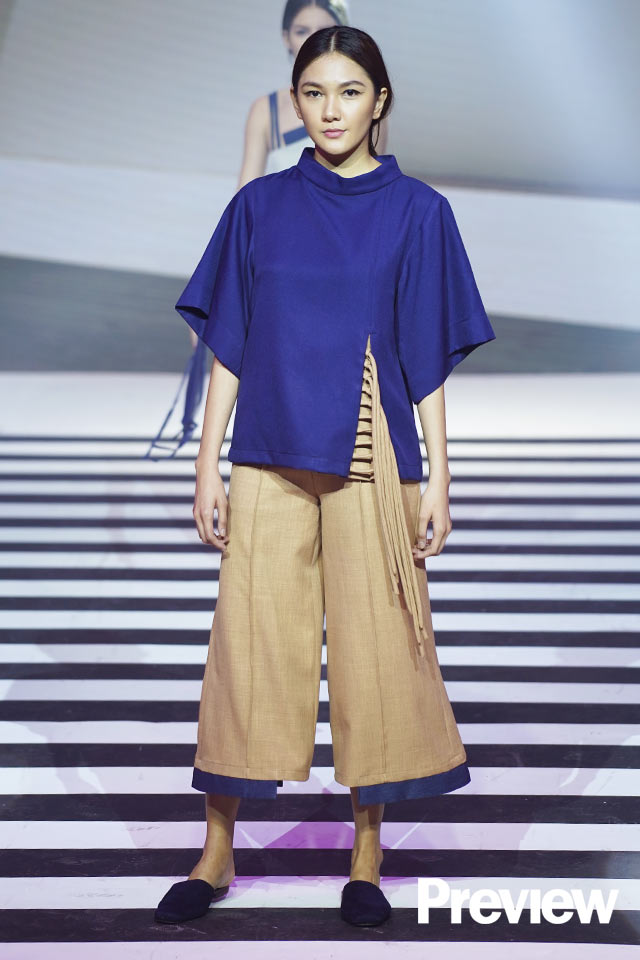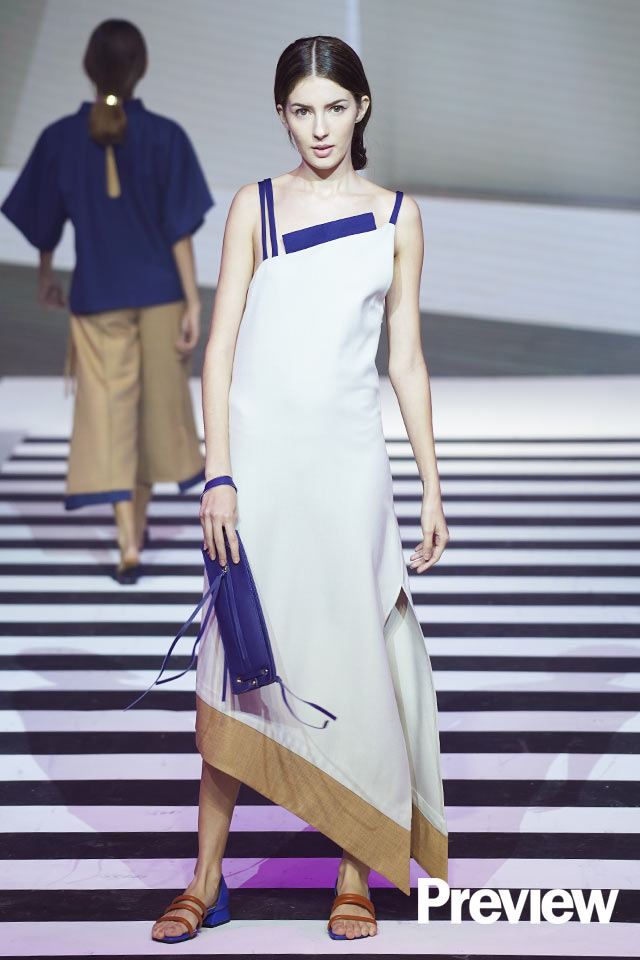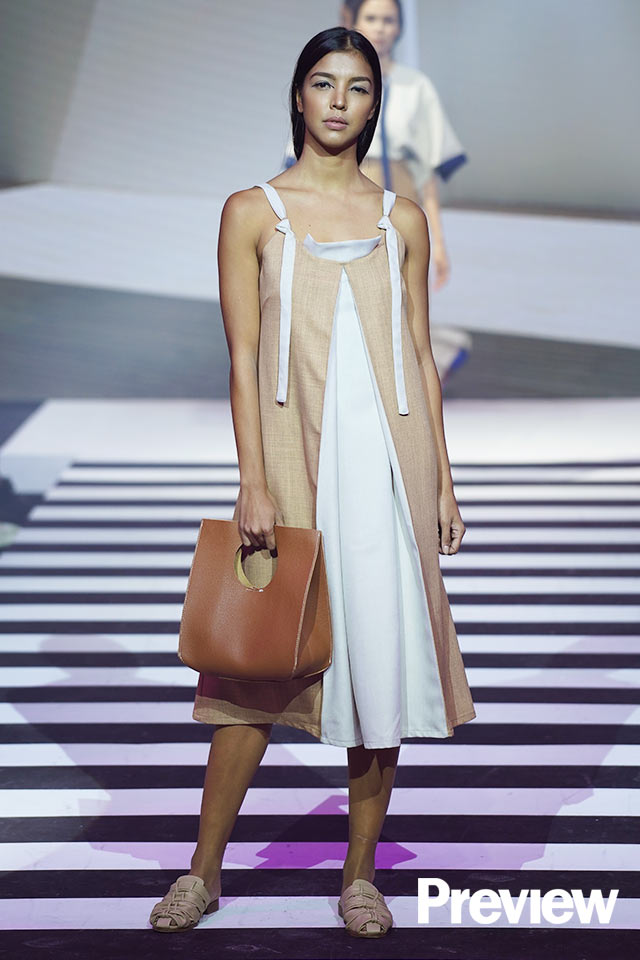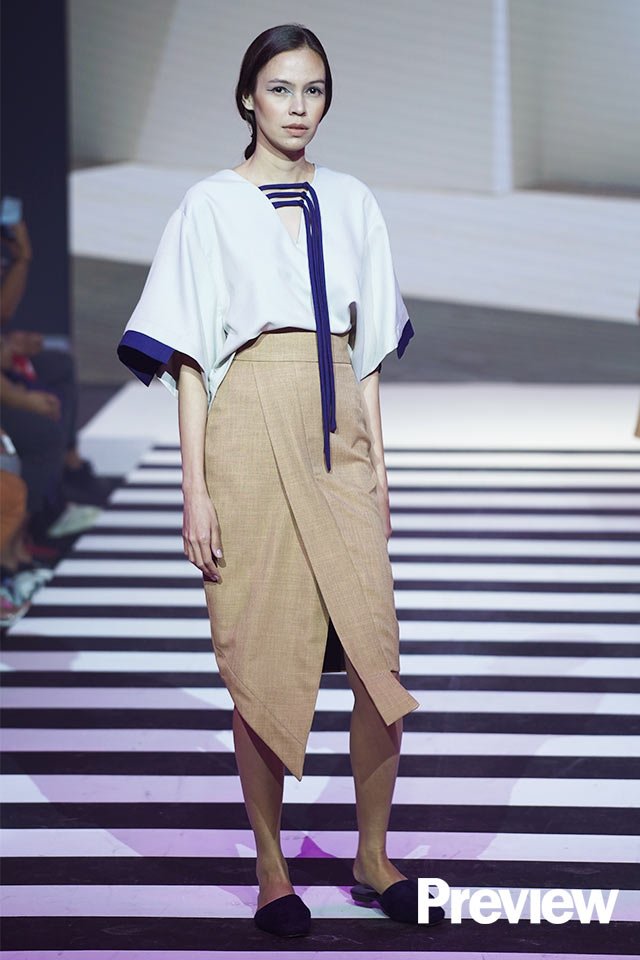 Ron Santos
Color comes alive with Ron's use of digitally printed fabrics. The prints are reminiscent of Alexander McQueen's Plato's Atlantis, but Ron pairs them with jewel tones in pieces that are uncomplicated—a box jacket, a pair of cropped skinny pants, a sheer pencil skirt, a loose cropped tee, a snap-closure top. The overall effect is an accessibility that makes it ready for the store shelf.
ADVERTISEMENT - CONTINUE READING BELOW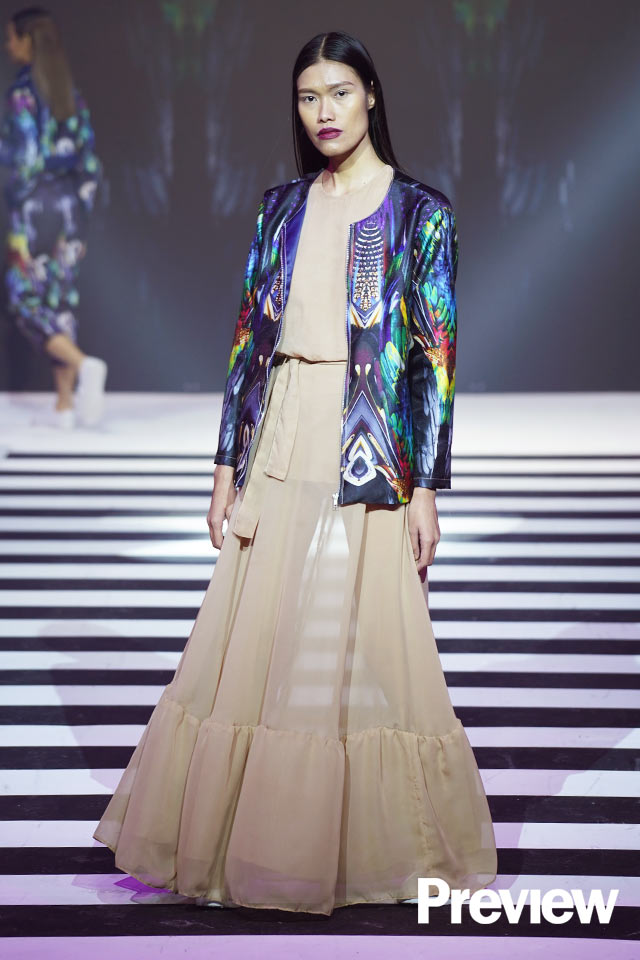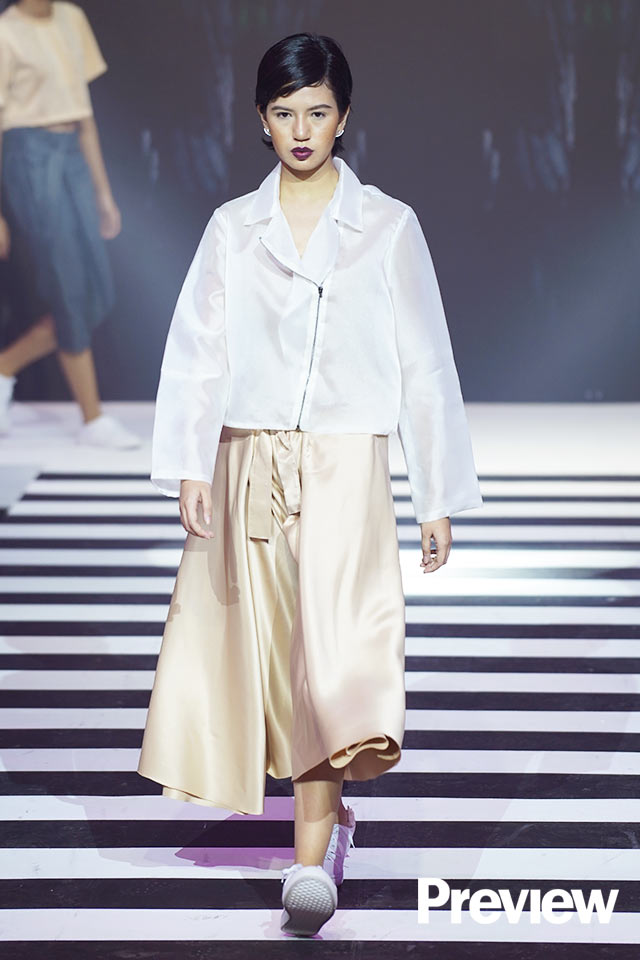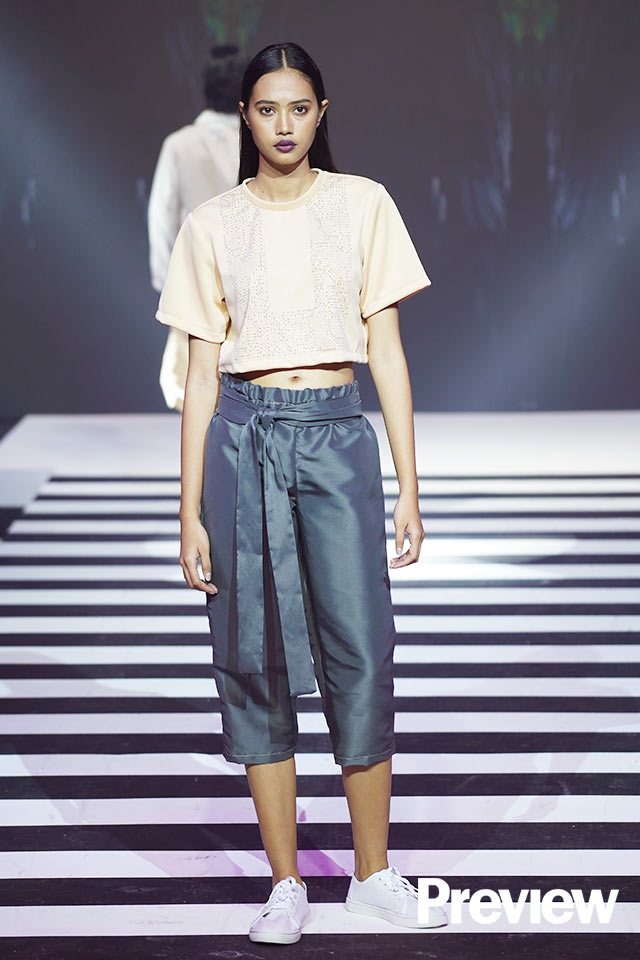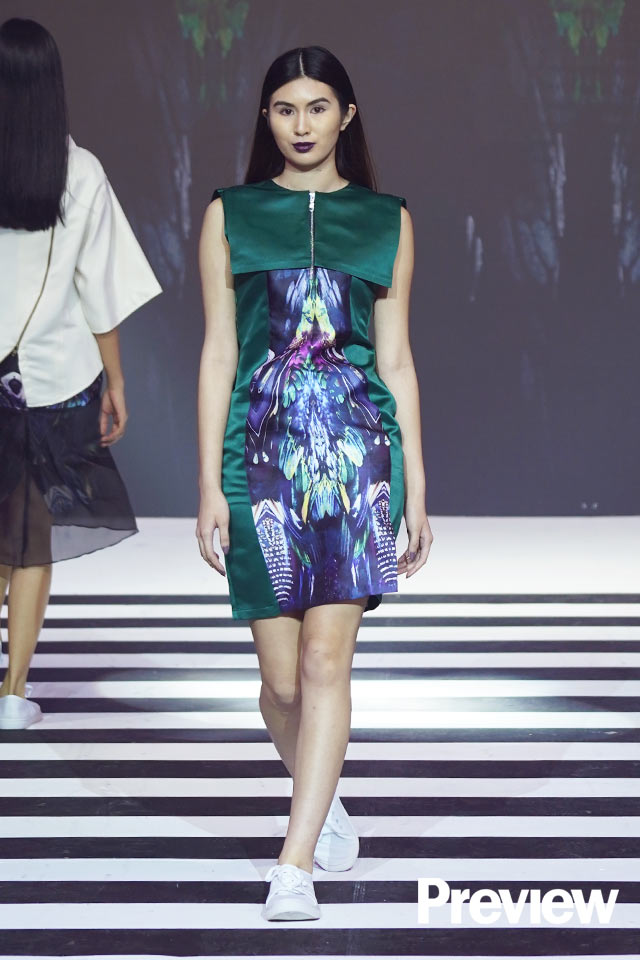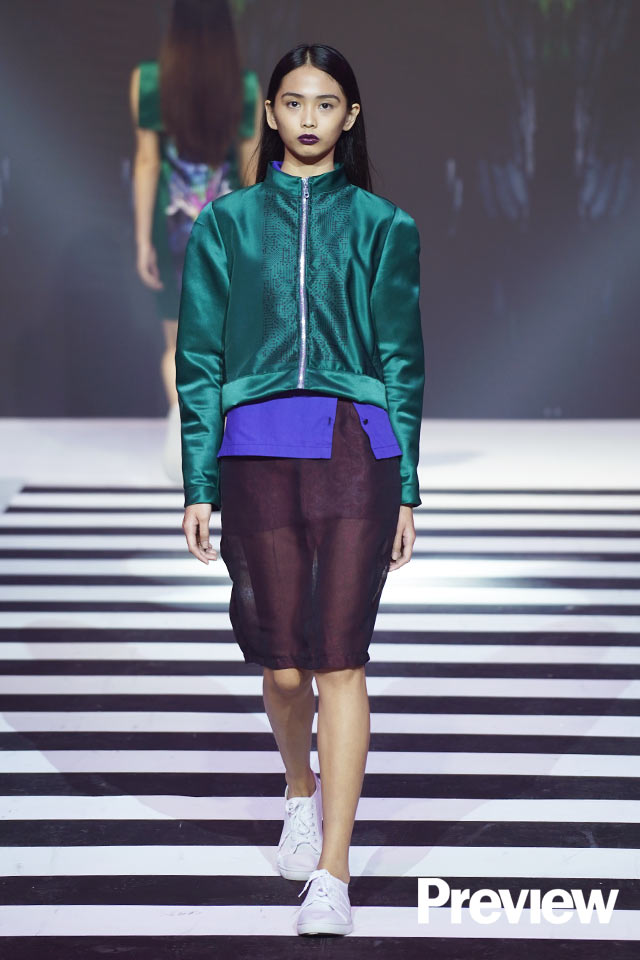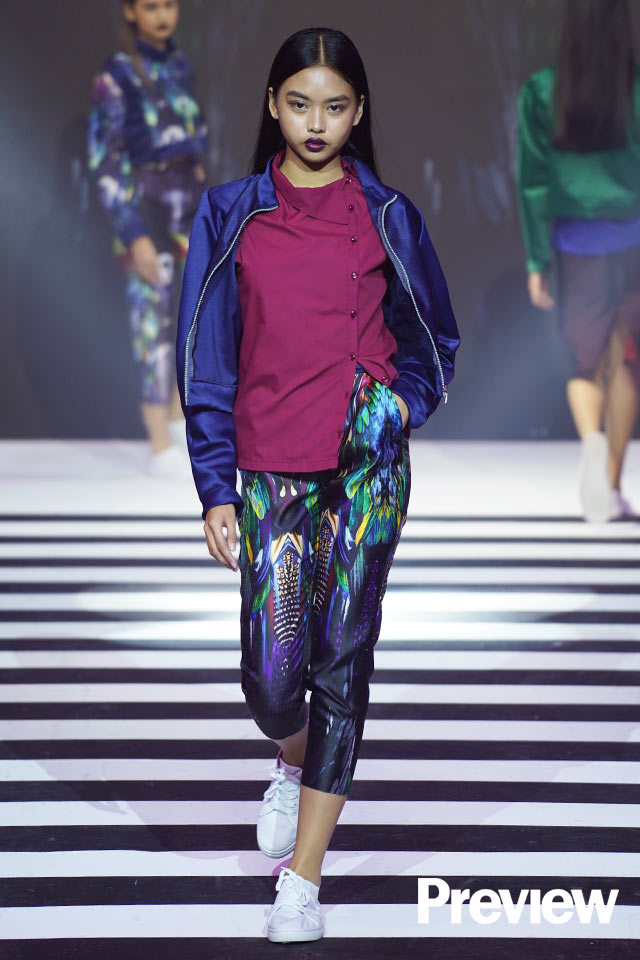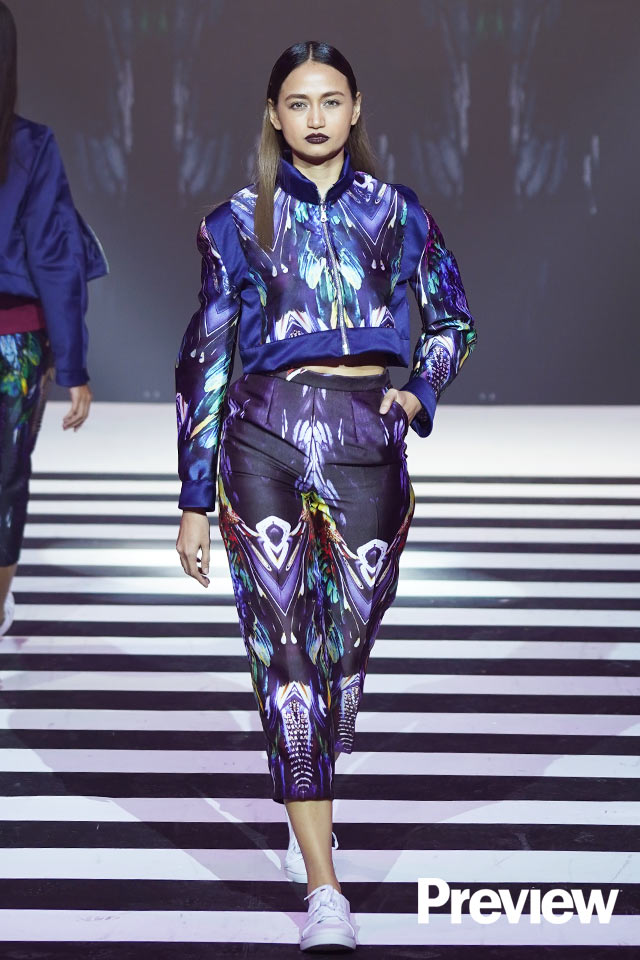 Future of Design for 0917 Lifestyle
Dino Bancoro
Futurism and technology are the central themes of Dino's presentation. The black dots that appear throughout the collection reference QR codes. The choice for such can be easily explained by the designer calling them "the new barcode." The hoodies, bombers, and cropped joggers are most notably styled with face-obscuring visors and baklavas and white calf-length boots.
ADVERTISEMENT - CONTINUE READING BELOW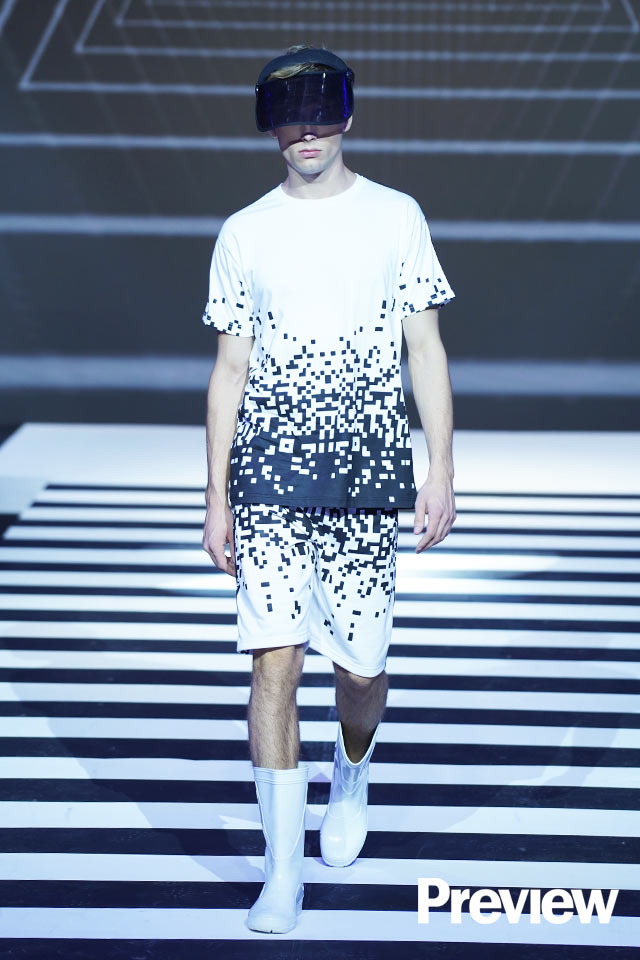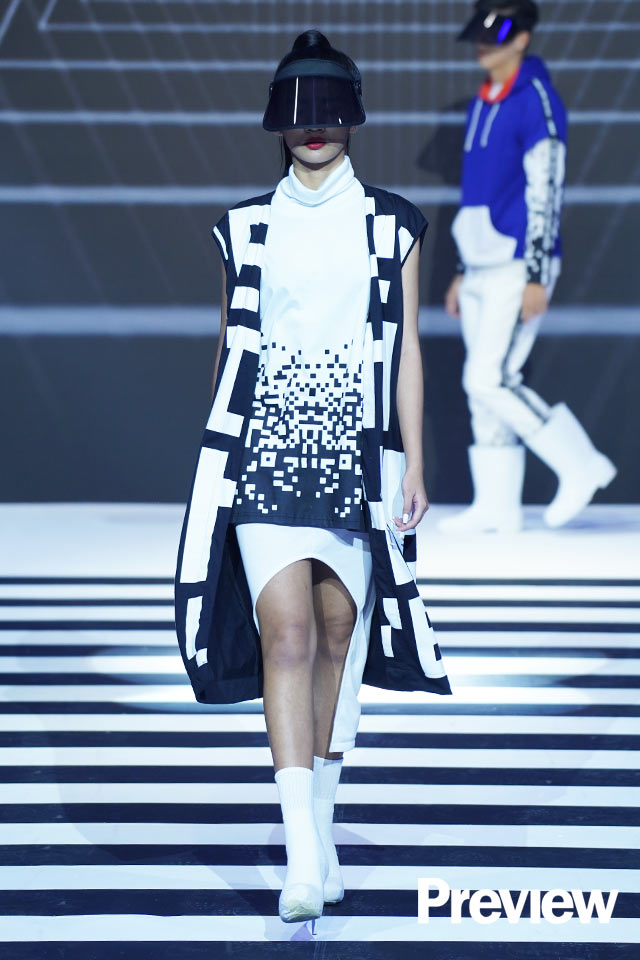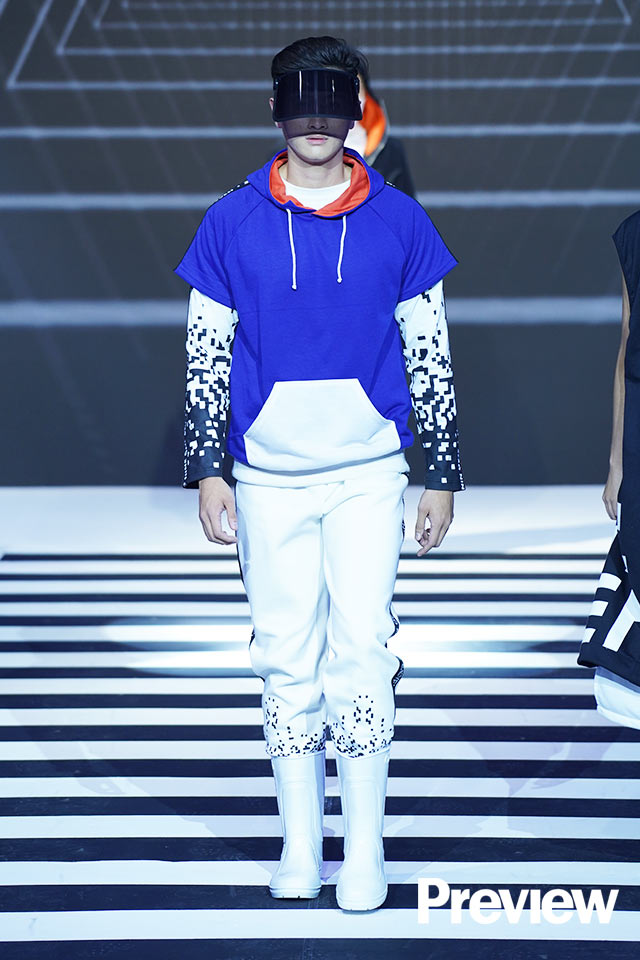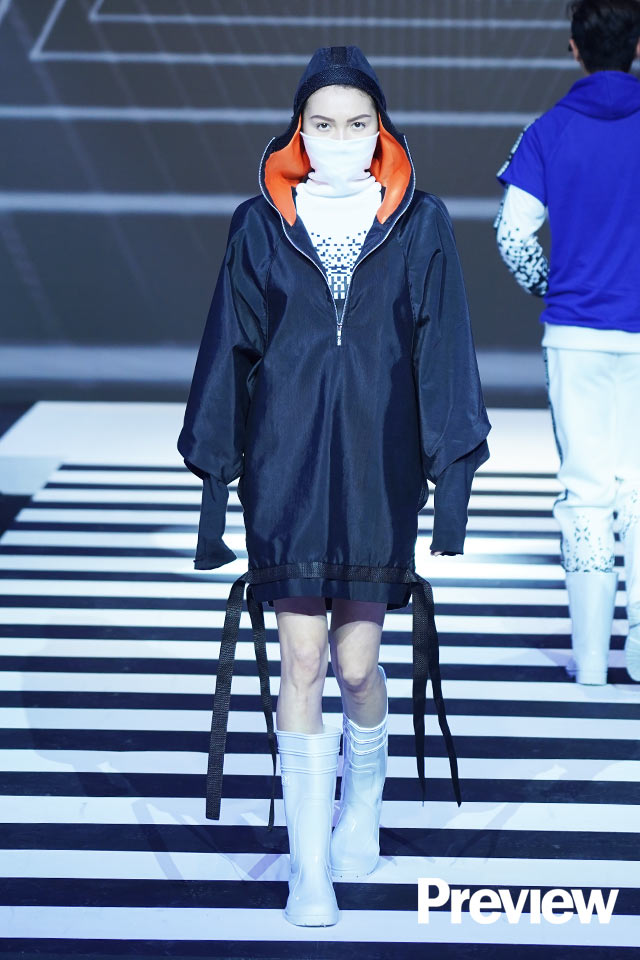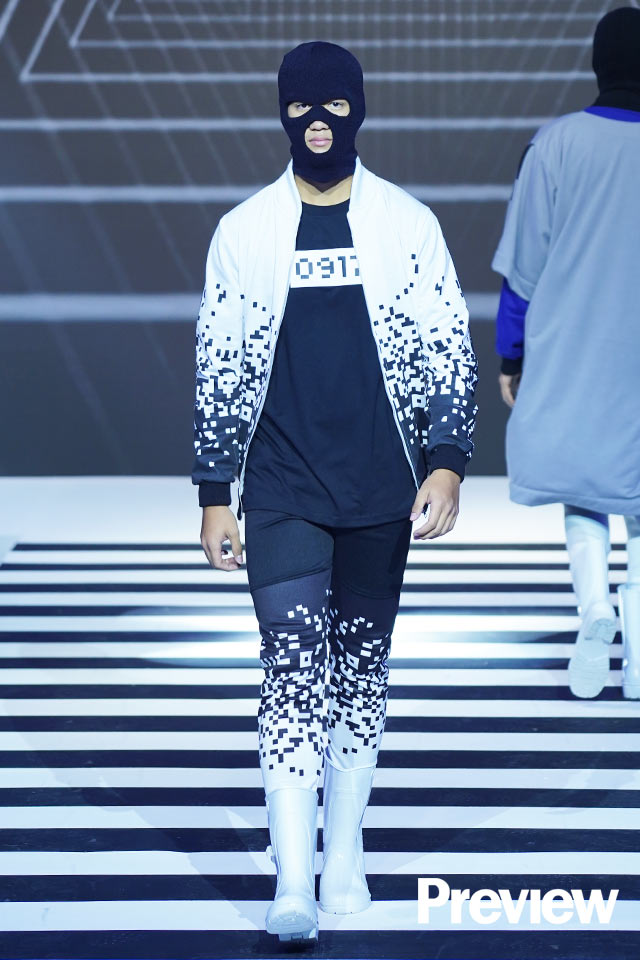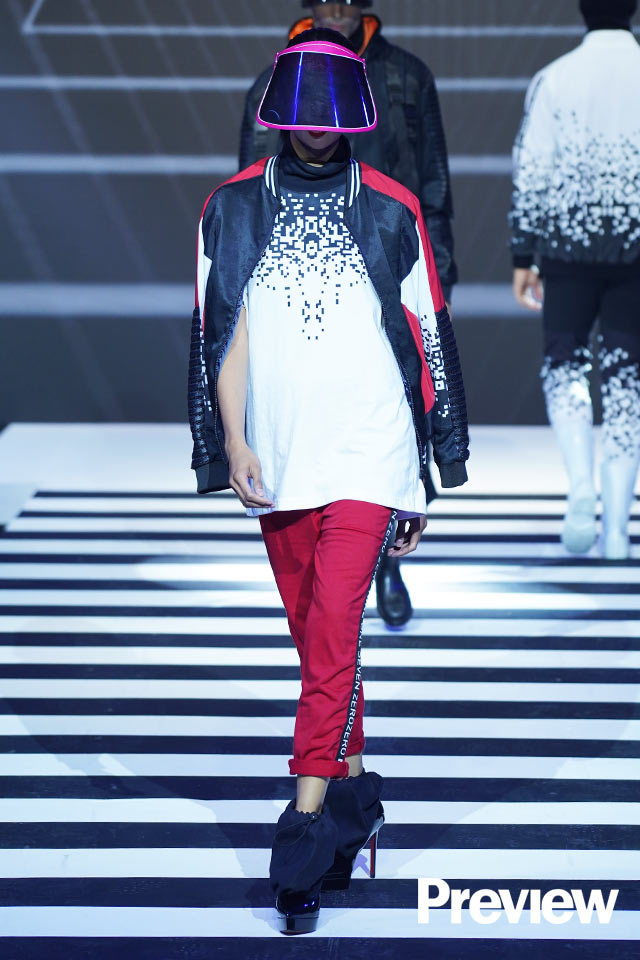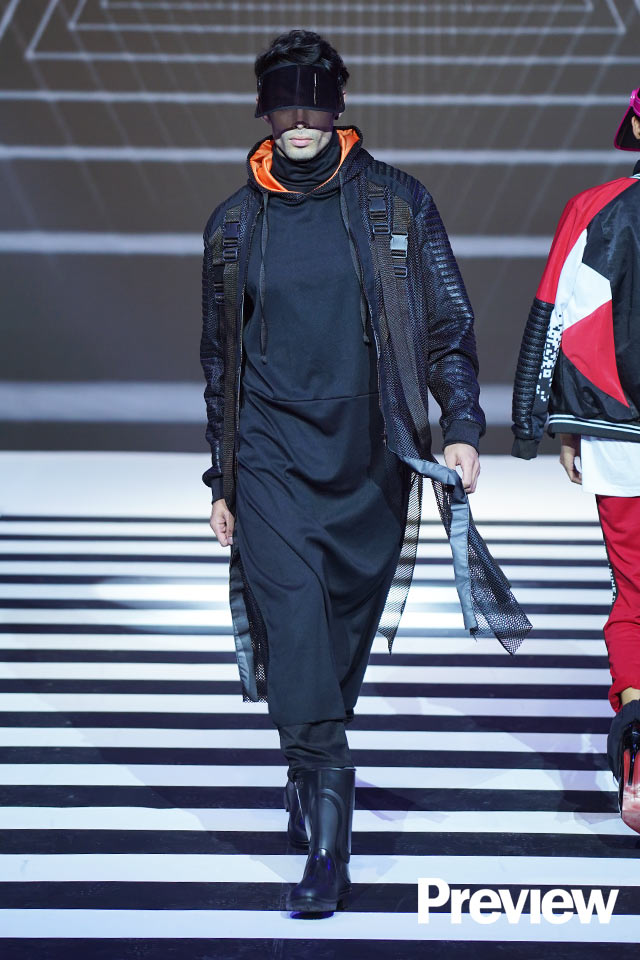 G Gambaloza
G opens with looks that are sporty in a way that isn't atypical of Ralph Lauren Polo or Tommy Hilfiger ads from our childhoods, then ventures into directional pieces that involve cutouts, too-long sleeves, and tight knee-length shorts. But what really caught our eye was a white jumpsuit worn by Jessica Yang. Its utilitarian silhouette makes it the perfect choice for a day at the pit lane or a night out with your friends.
ADVERTISEMENT - CONTINUE READING BELOW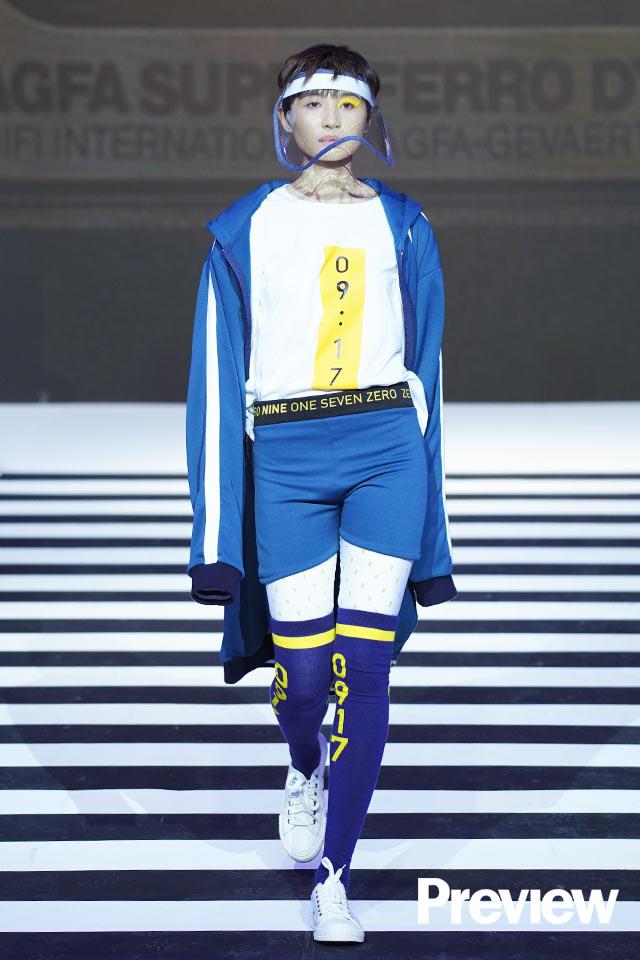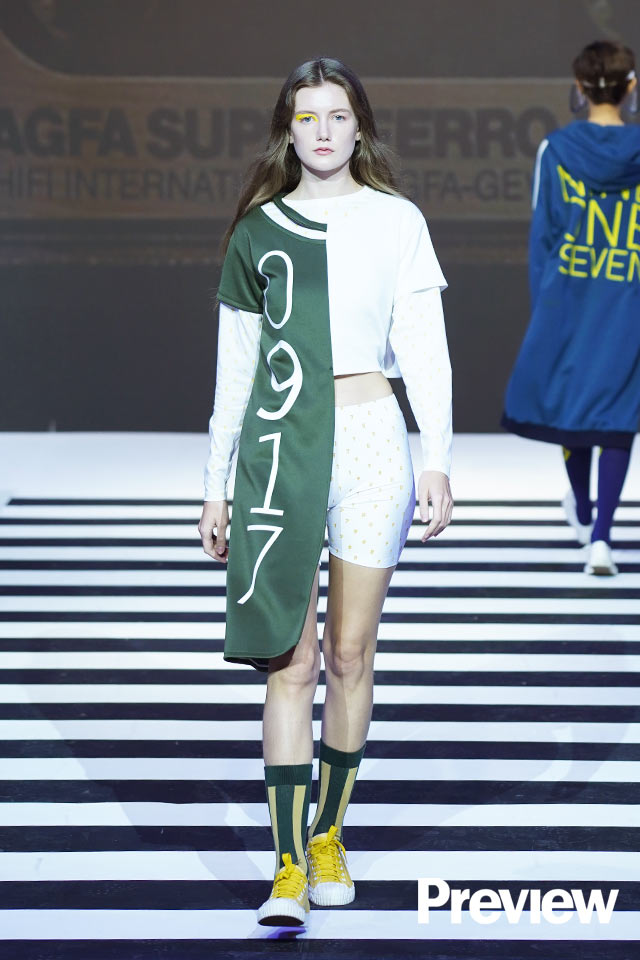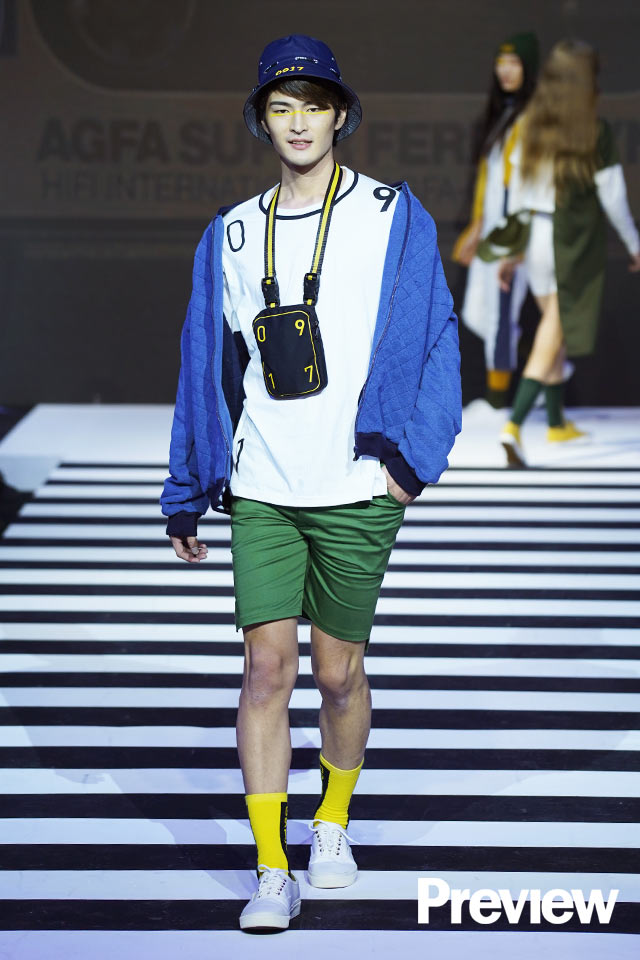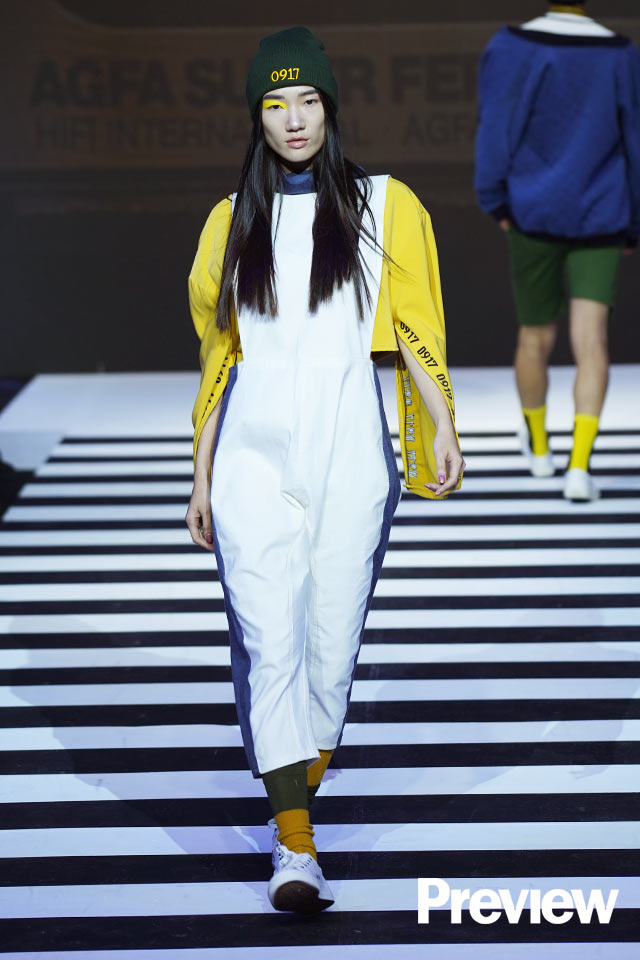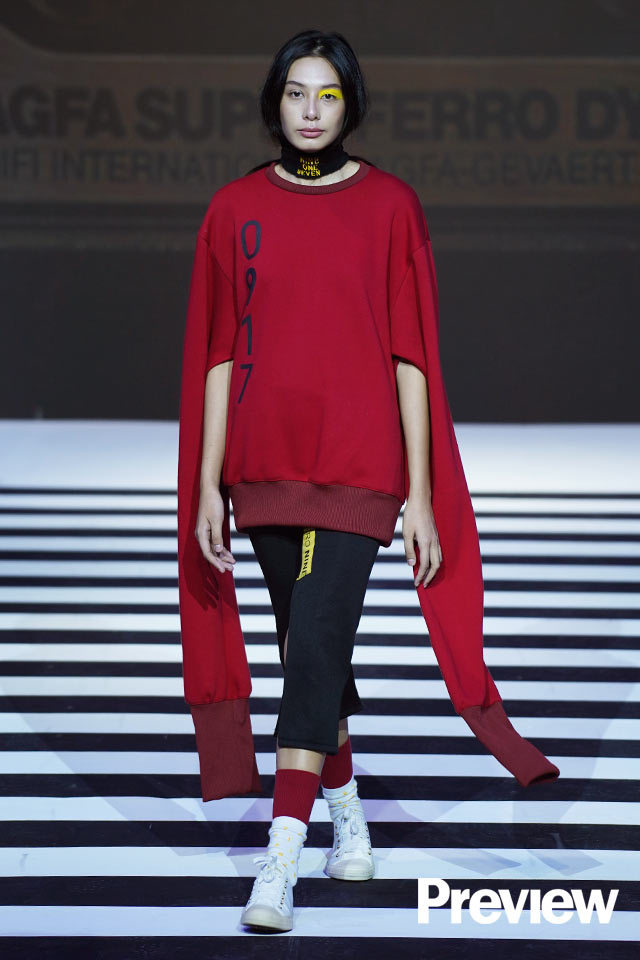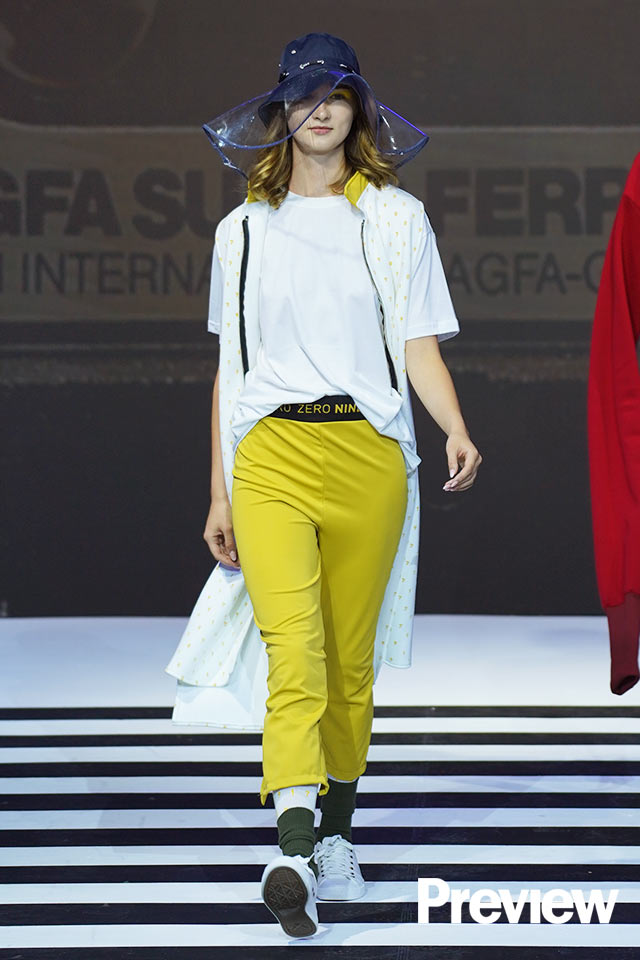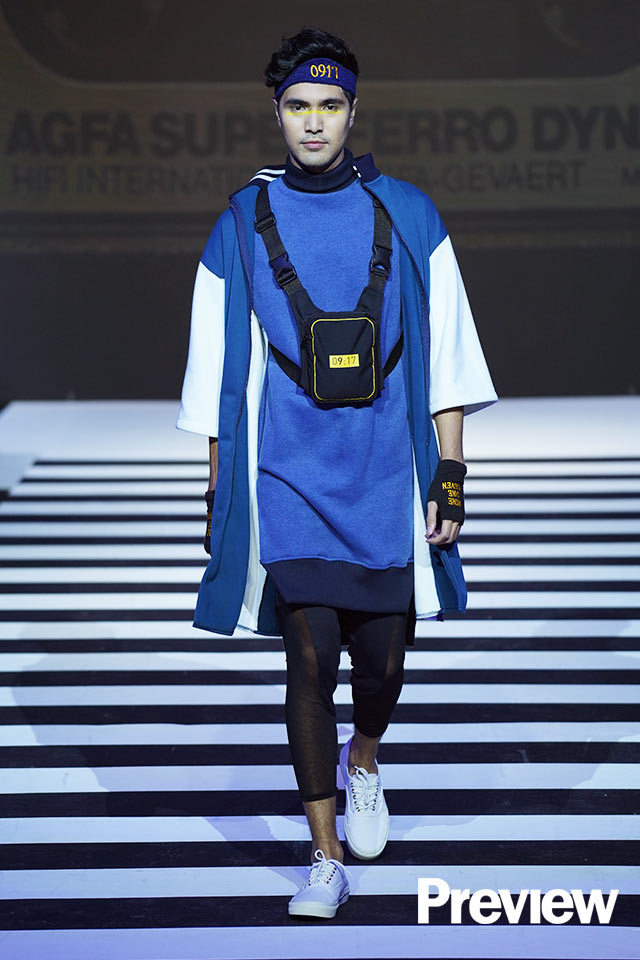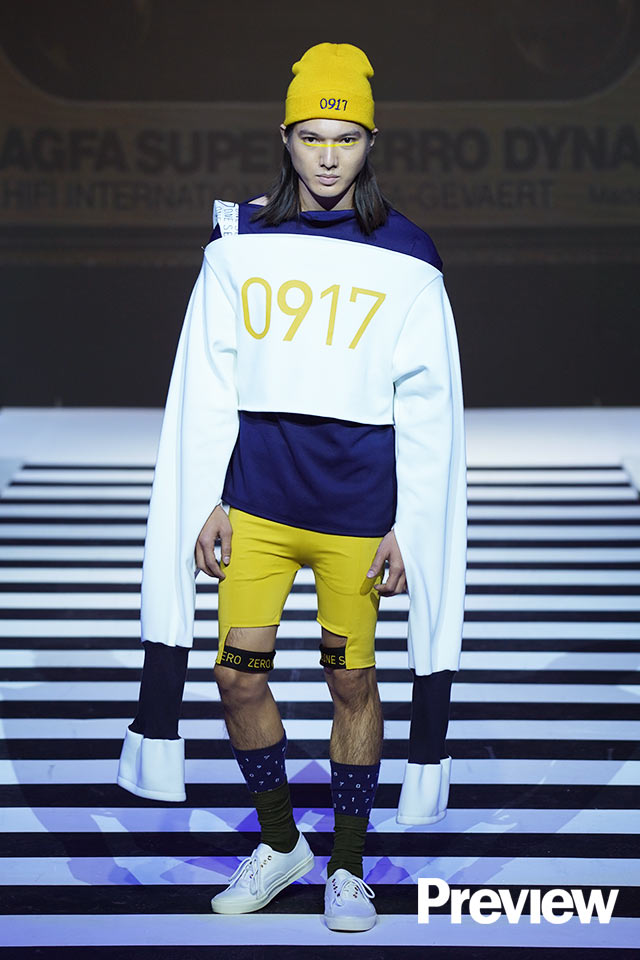 Nicolo Perez
Nicolo's collection has ease written all over it. With tailored shapes that are cut away from the body, it looks as though he has referenced all the best bits from the masters like Joey Samson and Ivarluski Aseron to successfully create his own take on the aesthetic. A deconstructed blazer dress, sleepy time co-ords ,and drop-shoulder tops all make an appearance, while his daring patterns and brightly hued hats are tempered by the repeating blocks of a light blue-gray.
ADVERTISEMENT - CONTINUE READING BELOW