On Wednesdays, we wear pink! Then again, with a hue so fabulous, we ought to be wearing it for everyday of the week. Over the recent years, the color pink has risen into the mainstream. This sprightly hue has made its way into even the most minimalist and tomboyish closets. Who wouldn't want to get in on this feminine hue? Pink is a seasonal color that is feel-good par excellence. We might even say that wearing this bubblegum hue will make you feel "tickled pink."
No matter how you wear the color, pink will always be a statement. Backed by powerful women both fictional and real, this hue is anything but corny. With that in mind, why not take inspiration from Elle Woods, Regina George, Paris Hilton or any of the girliest icons of pop culture? This was Yong Davalos' starting point for the collection, Pink Culture.
Inspired by women who are unapologetically girly and fun, the collection featured phenomenal and theatrical touches of extravagant ruffles, massive puff sleeves, glimpses of sheen and furry accents. Featuring masculine silhouettes such as tailored suits cinched by belt bags, feminine pieces like flouncy frocks and figure-hugging gowns, and even pink athletic wear, pink definitely reigned supreme in delivering a fun and flirtatious message that yes, it's absolutely cool to be overtly feminine. Yong Davalos, a fan of anything that celebrates a woman's figure, chose to create a finale dress that is an iteration of a modern day Marilyn—a body-hugging, off-shoulder bustier corset with glove-sleeves. Among the flurry of fun and rather youthful designs, the finale dress is definitely one to look out for with its sophisticated silhouette, accentuated by a pop culture-worthy shade of pink. The classic dress in an of-the-moment-hue is a perfect punctuation to the show's closing statement—pink never lacks attitude, neither does the woman who wears it.
ADVERTISEMENT - CONTINUE READING BELOW
CONTINUE READING BELOW
Recommended Videos
ADVERTISEMENT - CONTINUE READING BELOW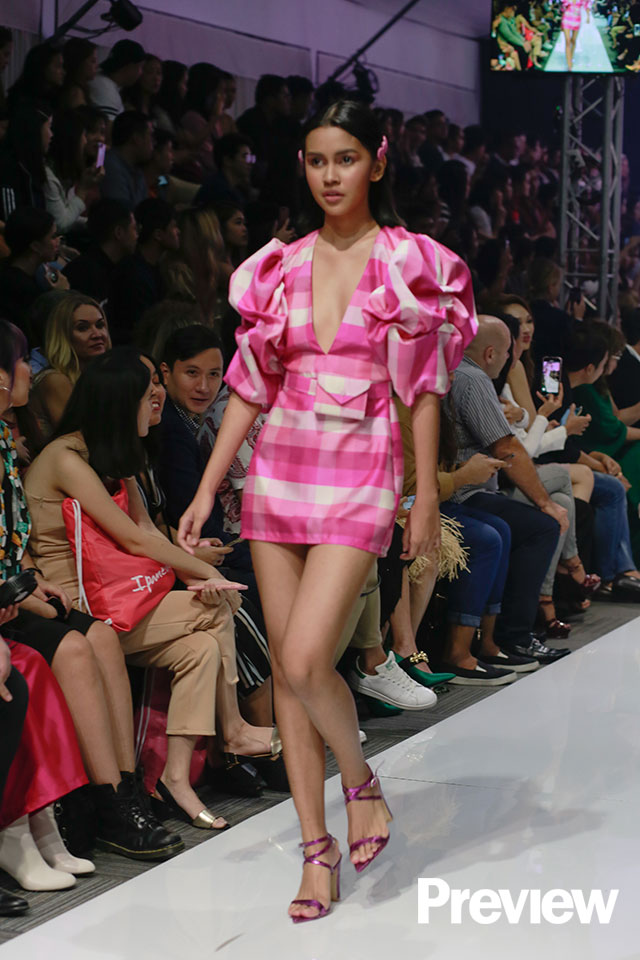 ADVERTISEMENT - CONTINUE READING BELOW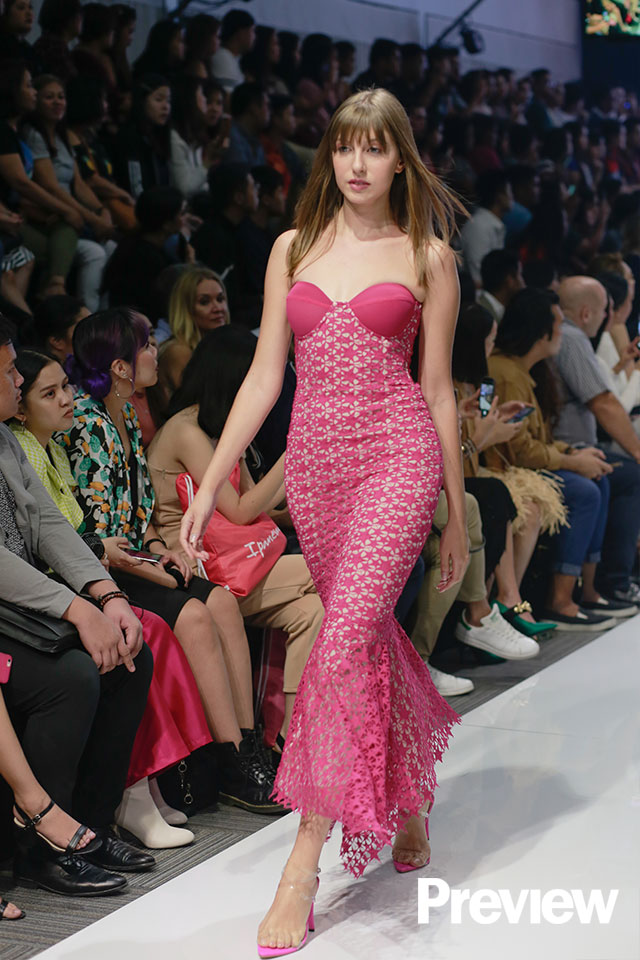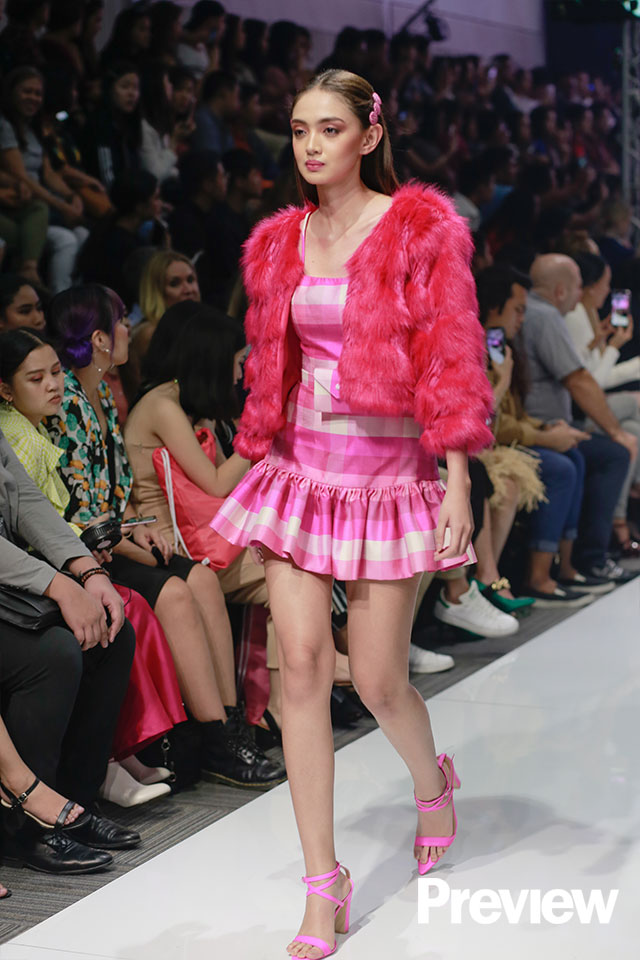 ADVERTISEMENT - CONTINUE READING BELOW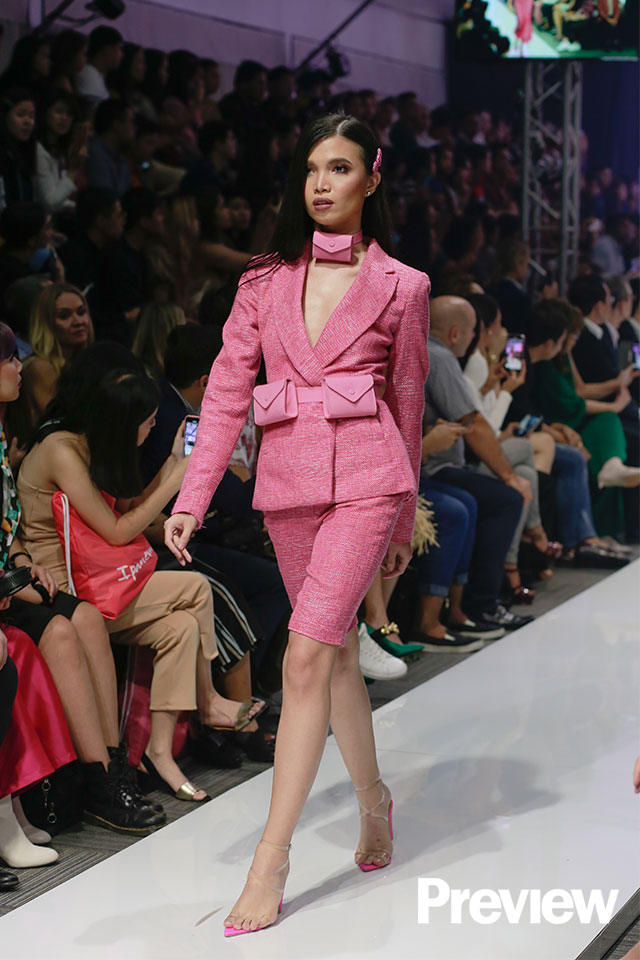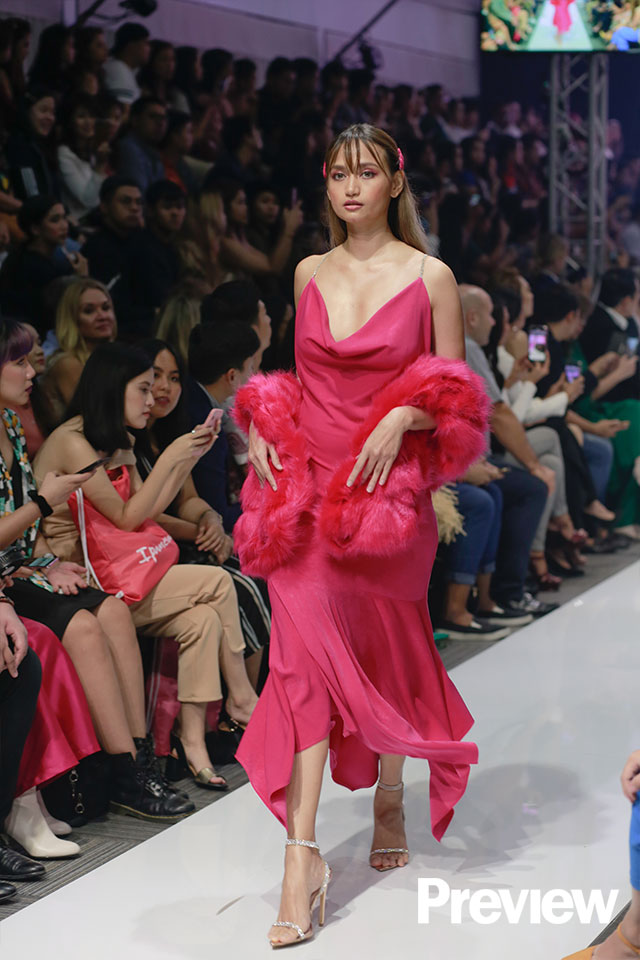 ADVERTISEMENT - CONTINUE READING BELOW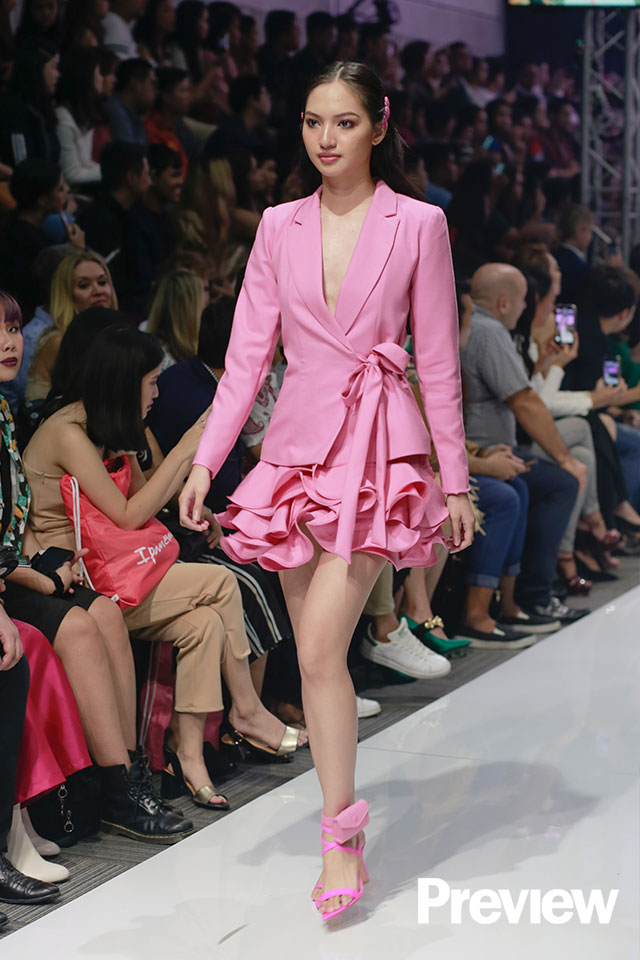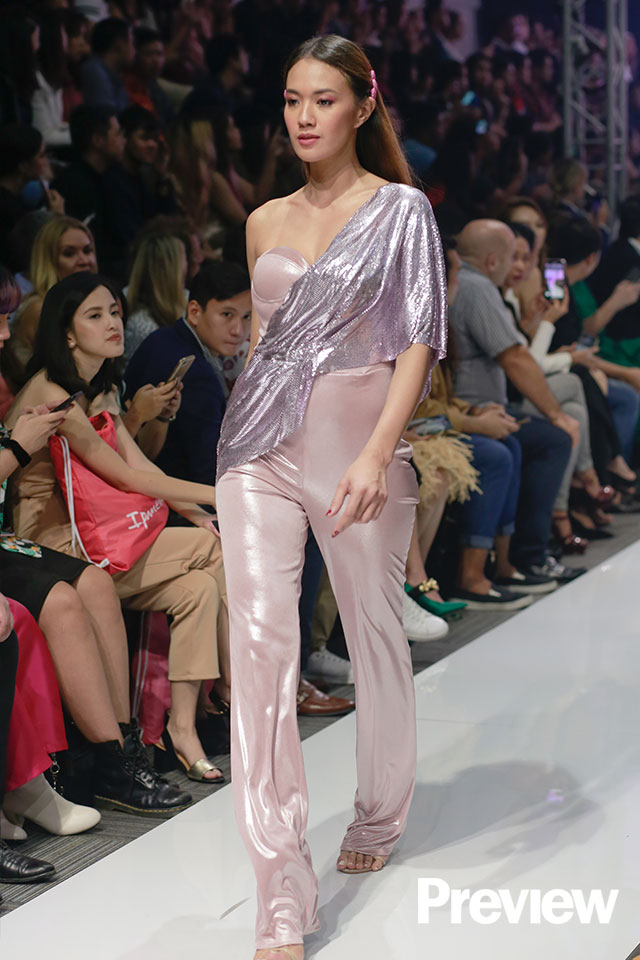 ADVERTISEMENT - CONTINUE READING BELOW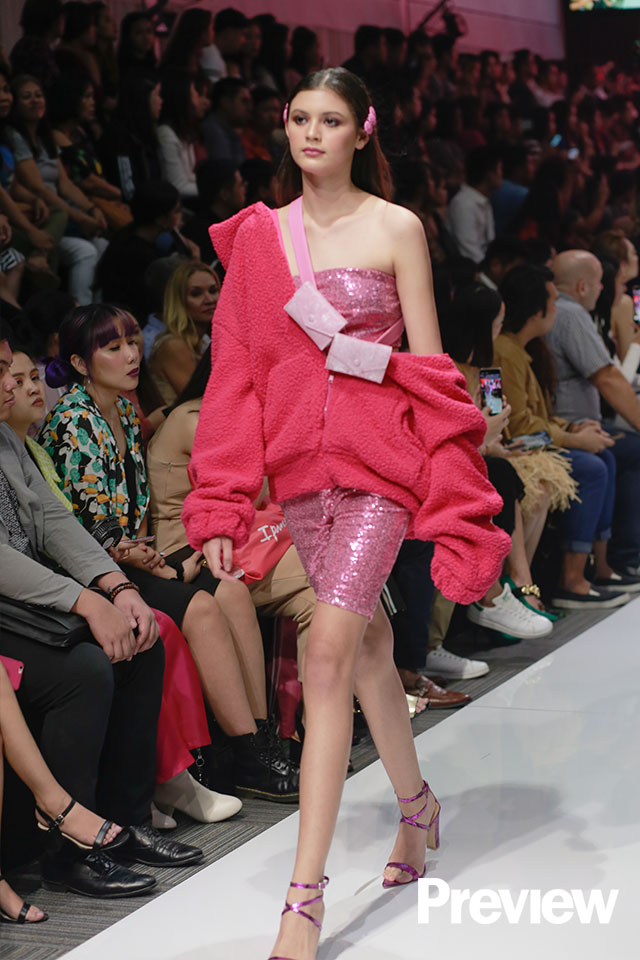 ADVERTISEMENT - CONTINUE READING BELOW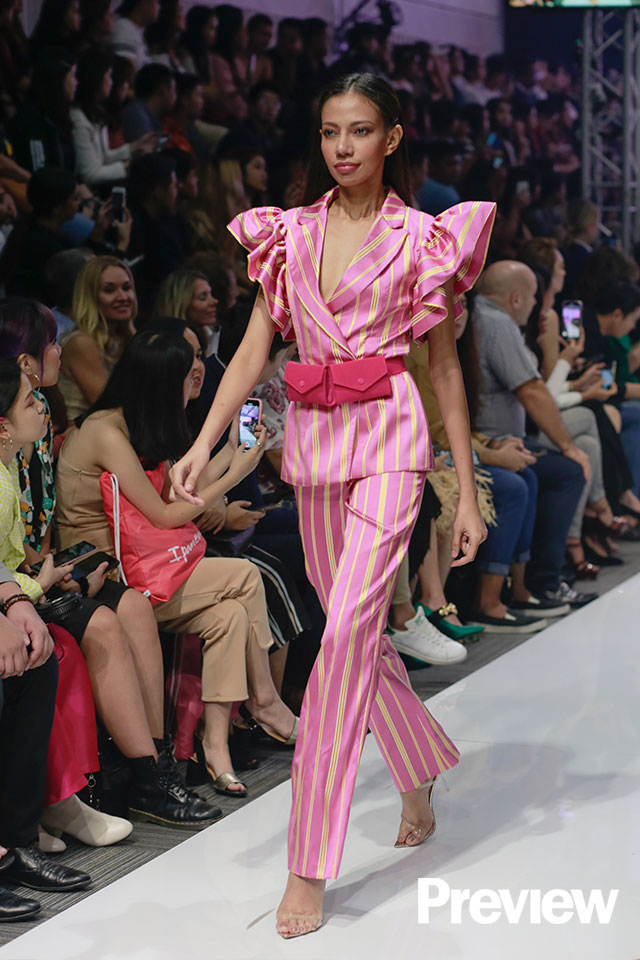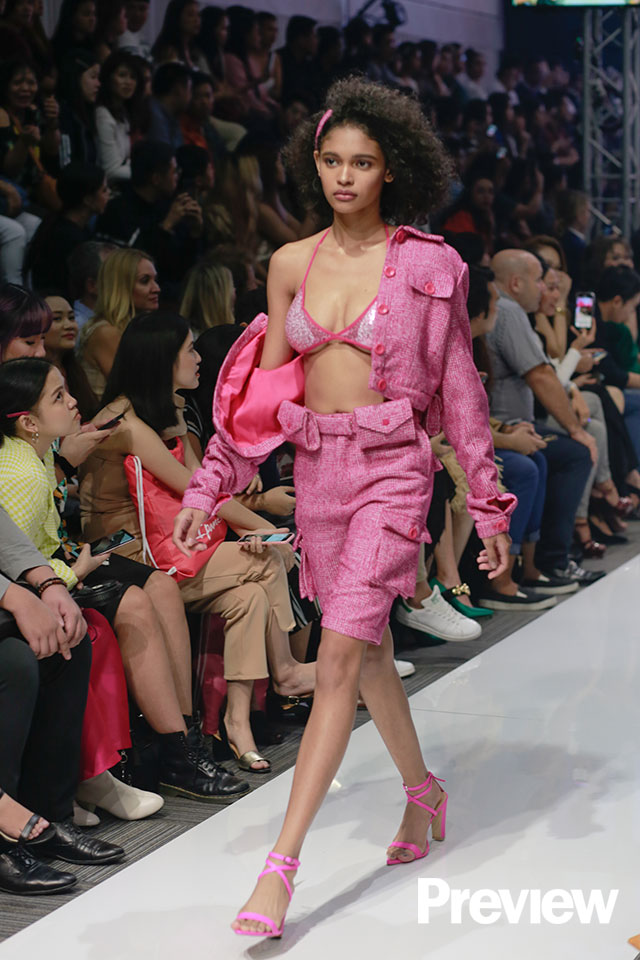 ADVERTISEMENT - CONTINUE READING BELOW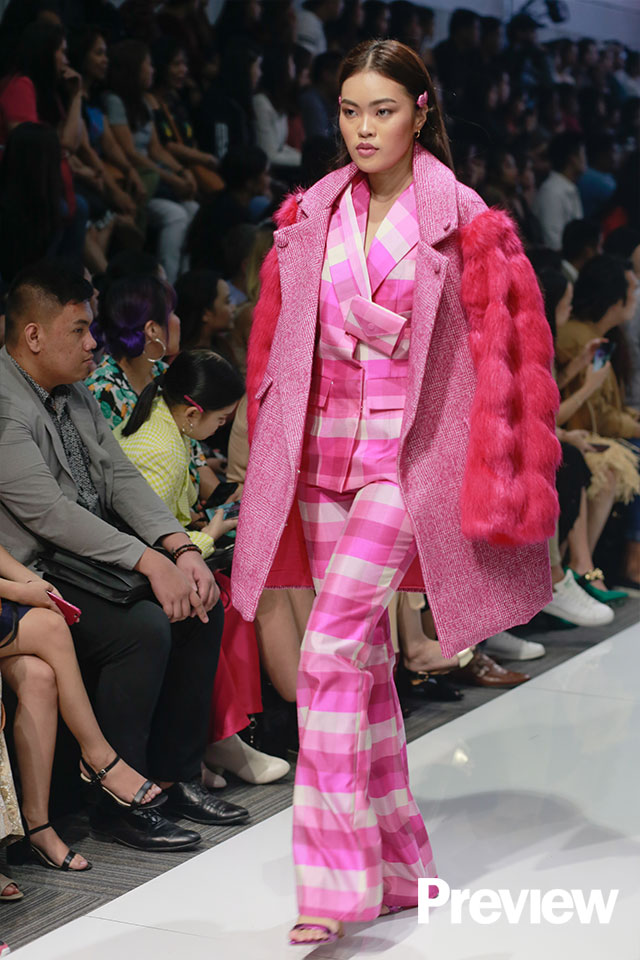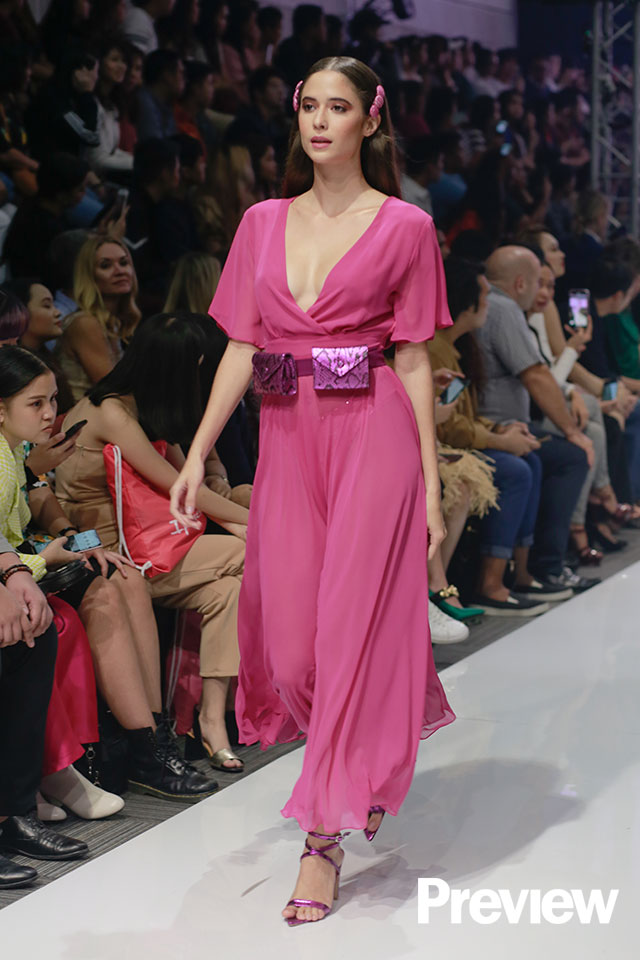 ADVERTISEMENT - CONTINUE READING BELOW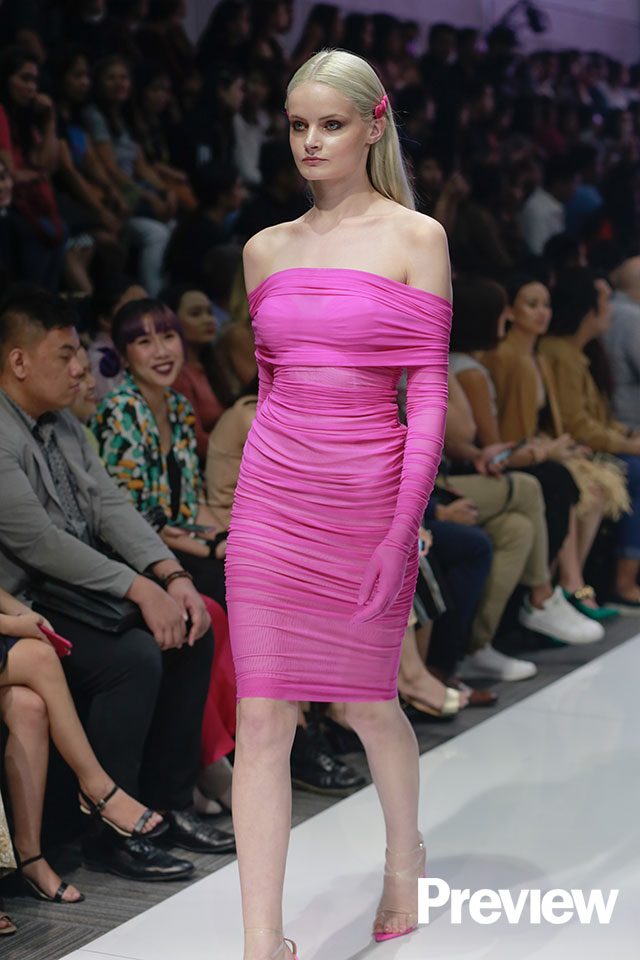 ADVERTISEMENT - CONTINUE READING BELOW
Top Articles from Preview.ph