How is an "it bag" born? Throughout the archives of designer carry-ons, they start—more often than not—by being held in the hands of a style icon. From then on, it's up to history to decide if it will be one for the books, or in the future's case, digital feeds.
One such case might be Gucci's Jackie 1961, a curved hobo creation with a piston closure that graced glossy spreads to timelines. Worn by influencers, movie stars, and upper-crusters, the bag in question has been reinvented time and time again, and 2023 is witnessing its latest reiteration.
With the Italian luxury brand debuting its newest designs for the silhouette alongside Hollywood actress Dakota Johnson, the Jackie 1961 is back in the spotlight. But what made it so iconic in the first place? Below, we outline the essential info you need to know about this signature bag.
What is the Gucci Jackie 1961?
Despite now being considered an iconic bag among the Gucci offerings, the Jackie bag didn't bear that name from its beginning. In 1961, the Italian brand unveiled the G1244, a curved bag that was snug underneath the shoulders of its carriers.
ADVERTISEMENT - CONTINUE READING BELOW
While its functional yet stylish silhouette had the makings of a classic even at that time, the G1244 wasn't a household name just yet–that is, until former U.S. First Lady Jackie Kennedy took a liking to the crescent-shaped piece, supposedly wandering into a Gucci store in 1964 and coming out with six new bags. Much in the ways of it girls these days, the bag cemented its icon status when the then-first lady was snapped with the bag, which she used to shield herself from paparazzi.
Throughout her run as first lady, the missus Kennedy was spotted with the leather tote on hand in the '70s and '80s, so much so that the Italian fashion house began dubbing it as "the Jackie" internally. The name stuck, and decades on, the Jackie 1961 is now a fashion icon of its own caliber.
Who designed the Jackie 1961?
The Gucci house first released the jetsetter-favorite bag in 1961, but it had seen many iterations in its 60-year history. In 1999, Tom Ford, then-Creative Director of Gucci, updated the classic form to keep pace with the booming 2000s style using sharp, clean lines, a changed piston lock, and luxurious fabrics.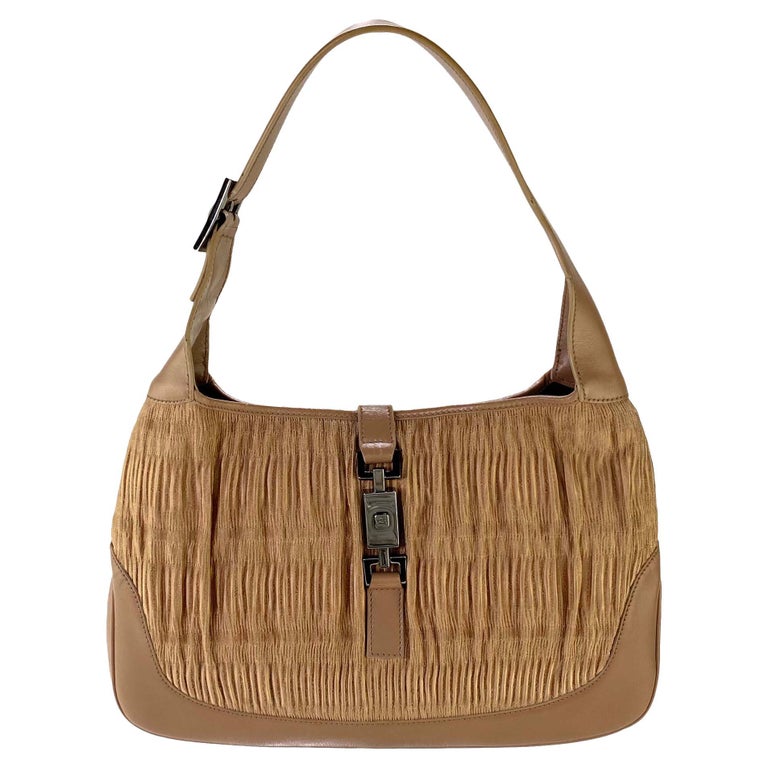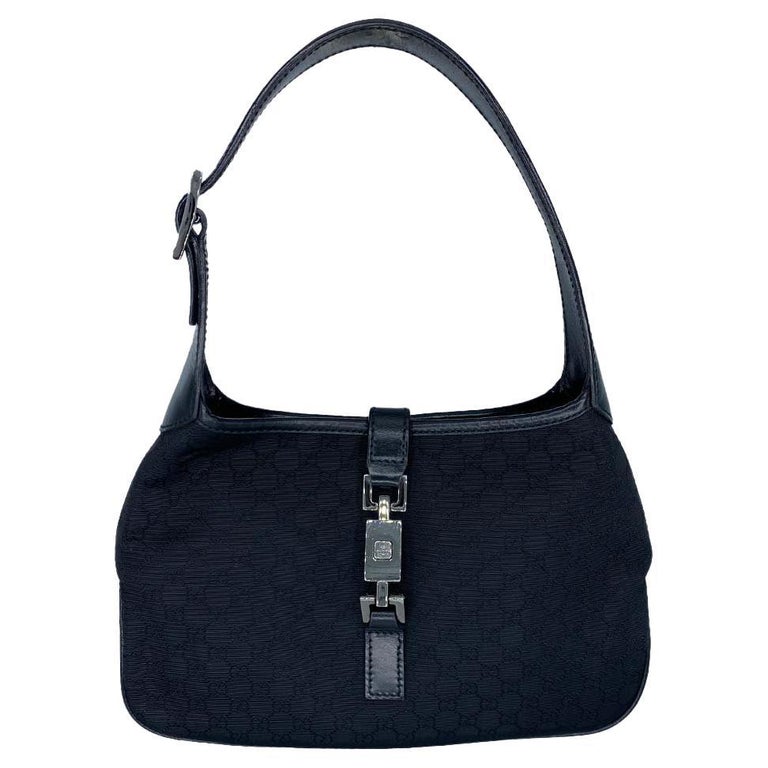 ADVERTISEMENT - CONTINUE READING BELOW
In 2009, Frida Giannini opted for a larger yet softer structure with pompoms and tassels, alongside an experimentation of textures and new materials with bamboo, python, and ostrich. The creative director unveiled the Jackie Soft in 2014 with a more pared-back version of the original piece, even releasing it in crossbody and clutch editions.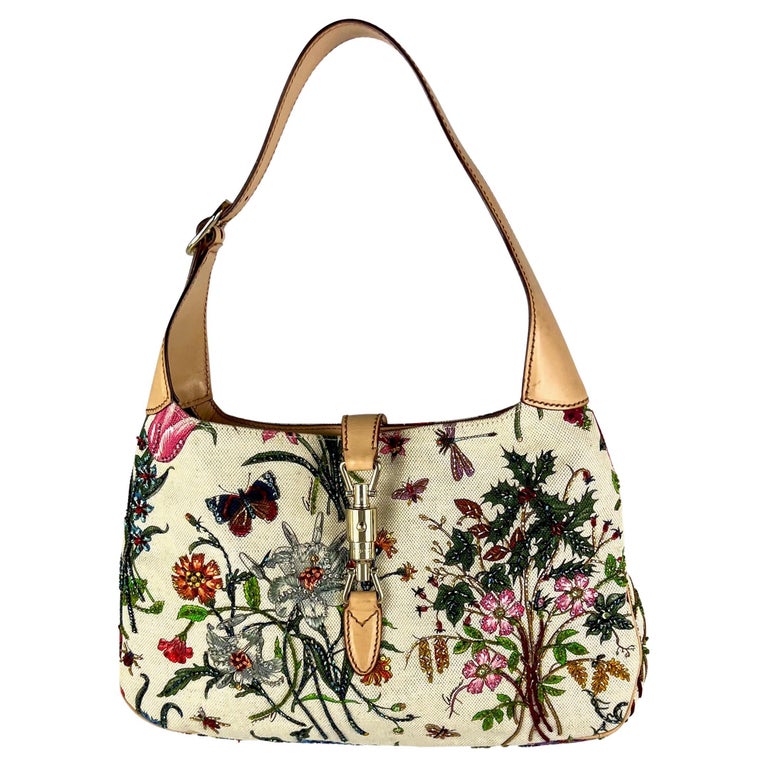 ADVERTISEMENT - CONTINUE READING BELOW
Alessandro Michele brought back the silhouette in 2019 for the Chateau Marmont collection, which saw the bag in vibrant, eye-catching shades. In 2020, the bag dabbled back into unisex wear without losing its interesting spark. The former creative director used his personal vintage Jackie for inspiration, scaled down its silhouette, and reimagined it in shades of pastels.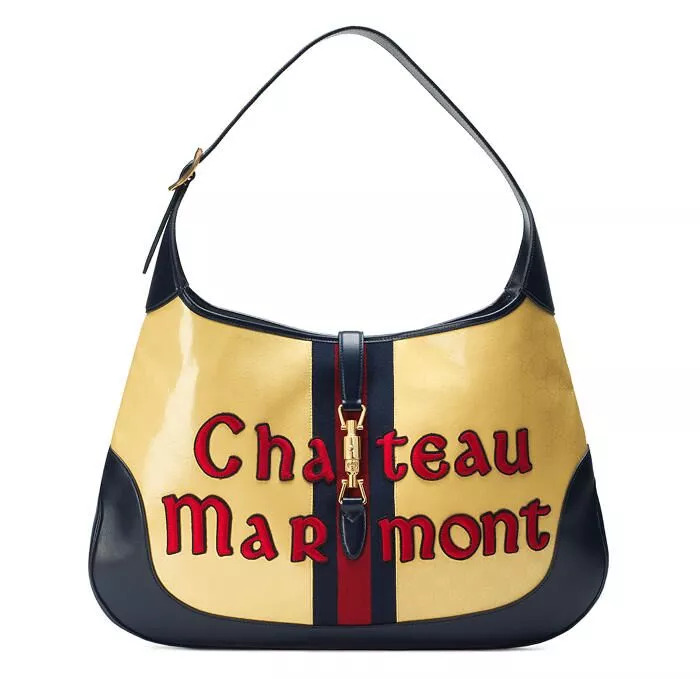 ADVERTISEMENT - CONTINUE READING BELOW
Cruise 2023 sees a new Jackie with Dakota Johnson as its muse, with the bags now featuring a longer, removable shoulder strap, introducing woven raffia and straw, as well as velvet tapestry patterns.
What are the different kinds of Jackie 1961?
The new Cruise 2023 collection is presented in three different sizes—mini, small, and medium—available in a range of shades that perfectly encapsulates the bag's widely documented range. The recent selection plays with a variety of materials while keeping its time-honored form, including natural grain, patent, precious leather, and the emblematic GG Supreme canvas.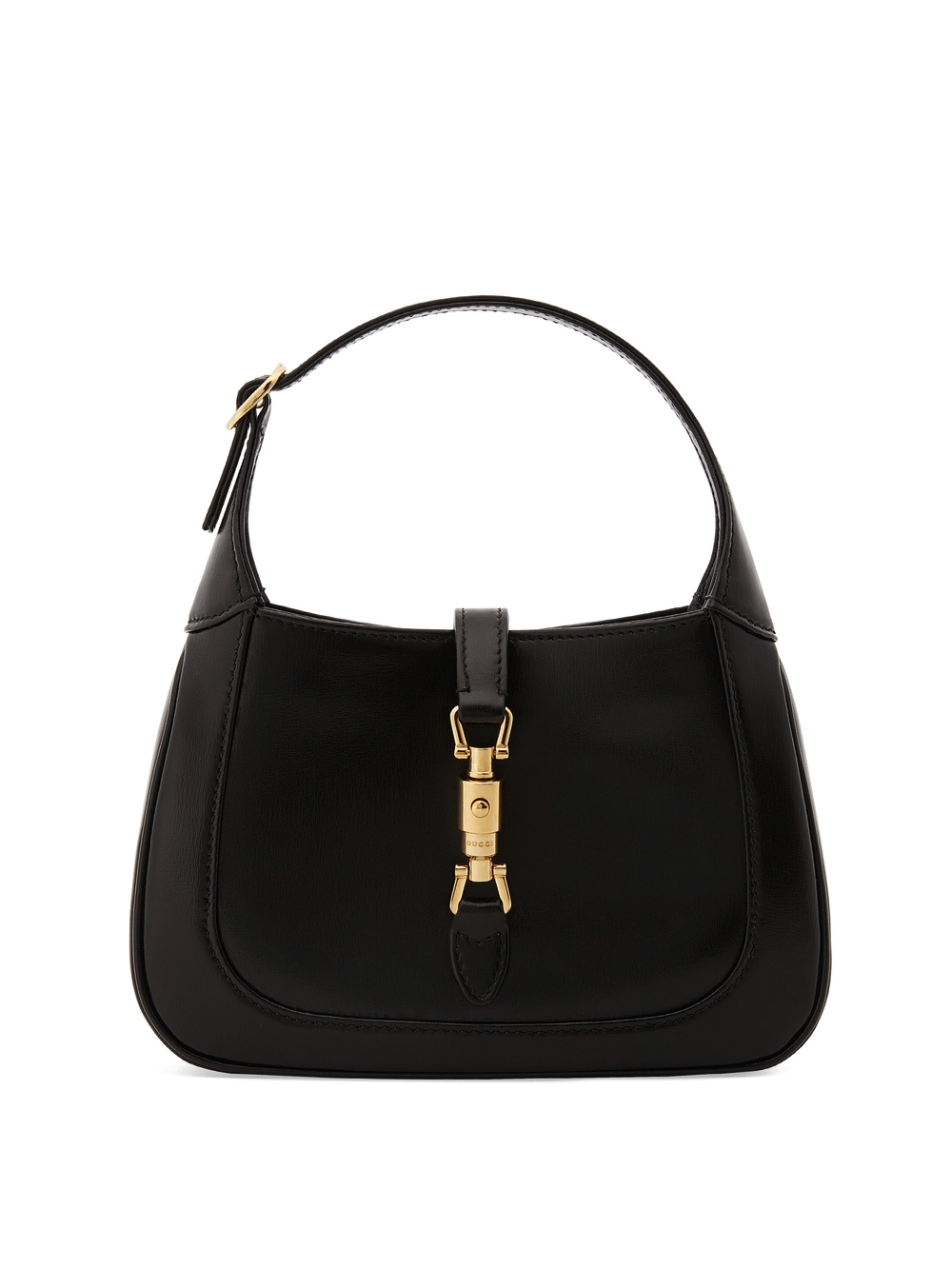 ADVERTISEMENT - CONTINUE READING BELOW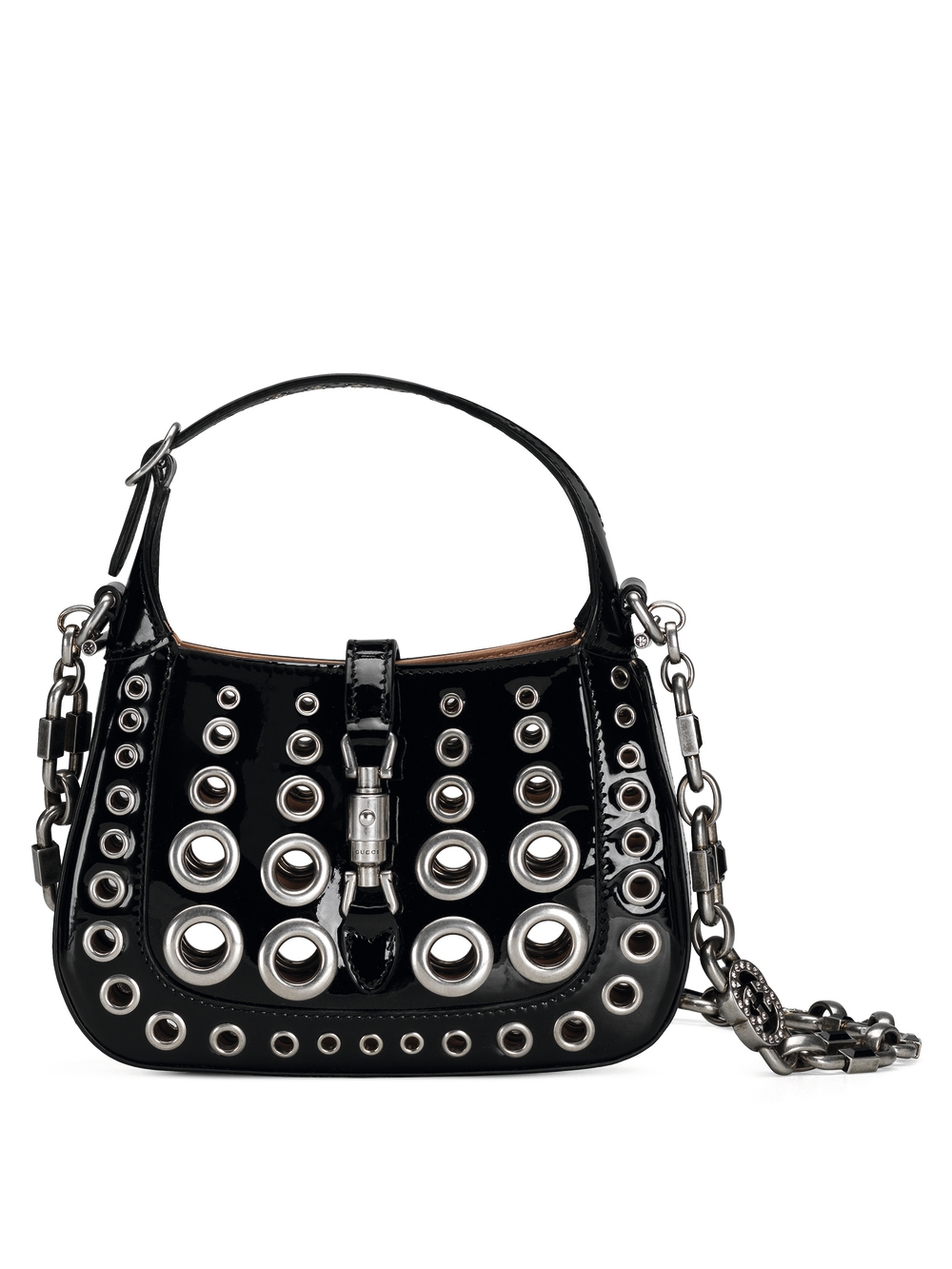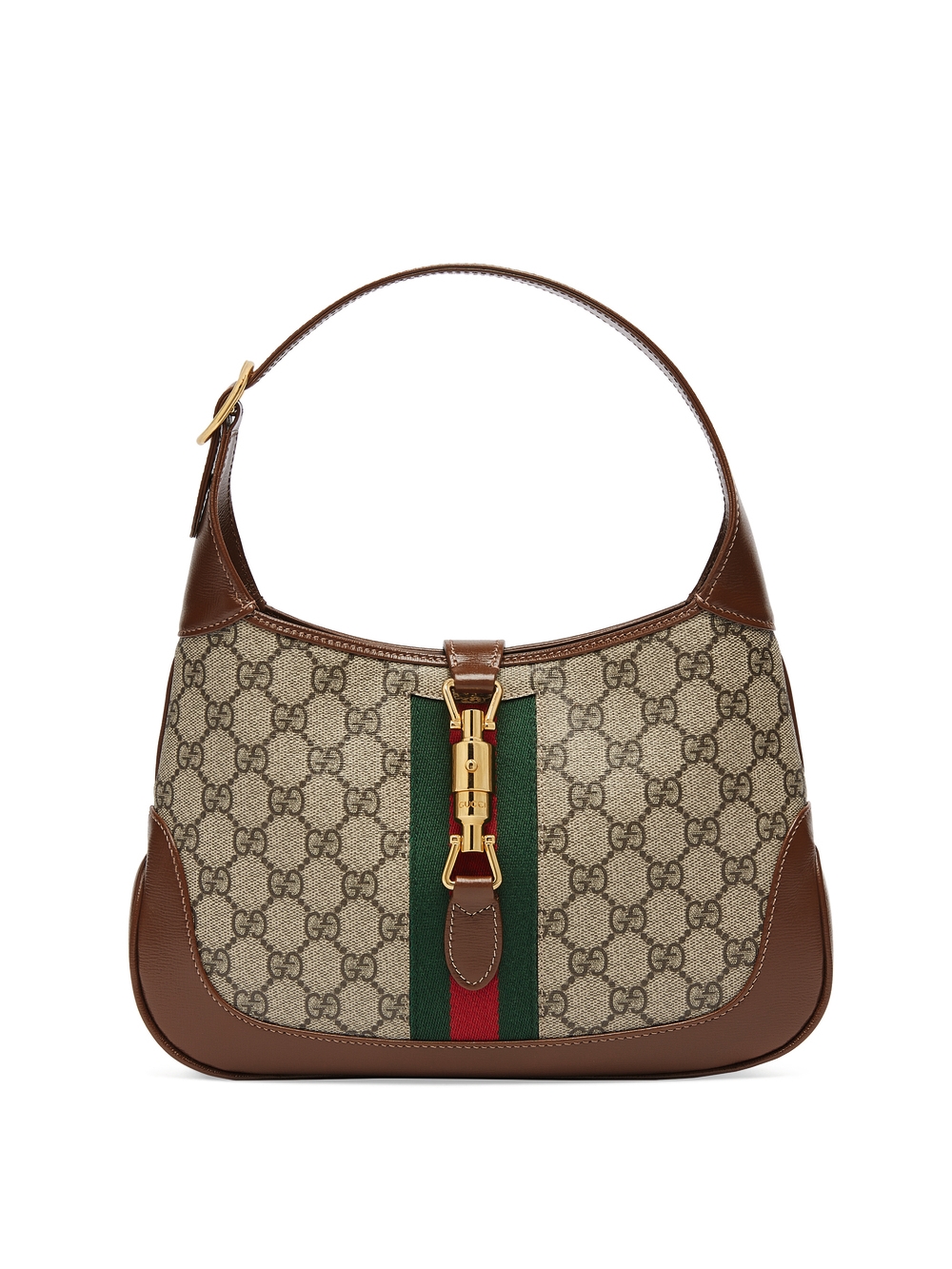 ADVERTISEMENT - CONTINUE READING BELOW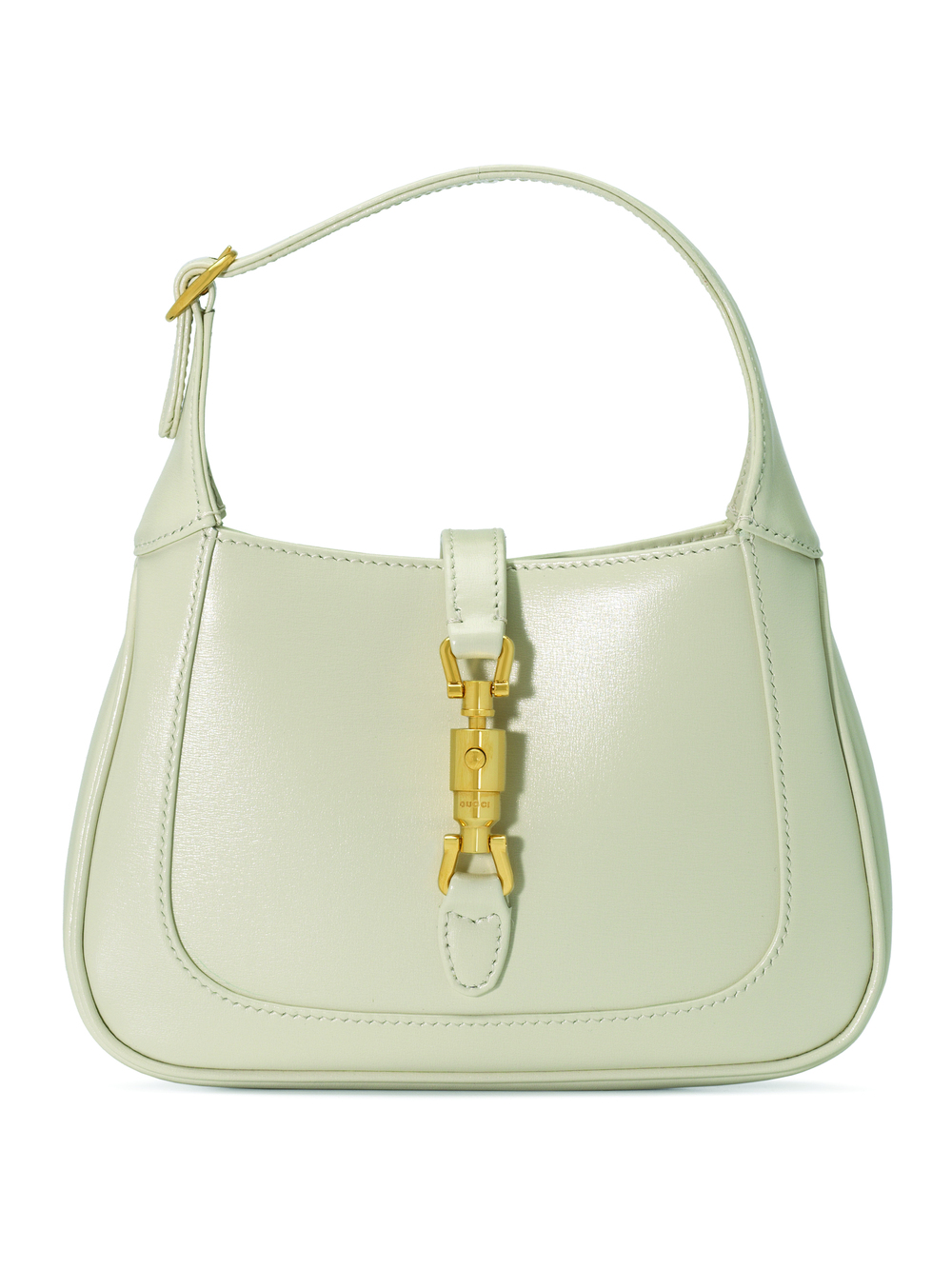 How much is the Jackie 1961?
The price of one Jackie 1961 bag depends on the size and material of the piece. For its most recent collection, a lamé mini bag fetches a price of P182,300. A small leather shoulder bag also costs P182,300, while its larger version, a medium shoulder bag, is priced at P197,000.
ADVERTISEMENT - CONTINUE READING BELOW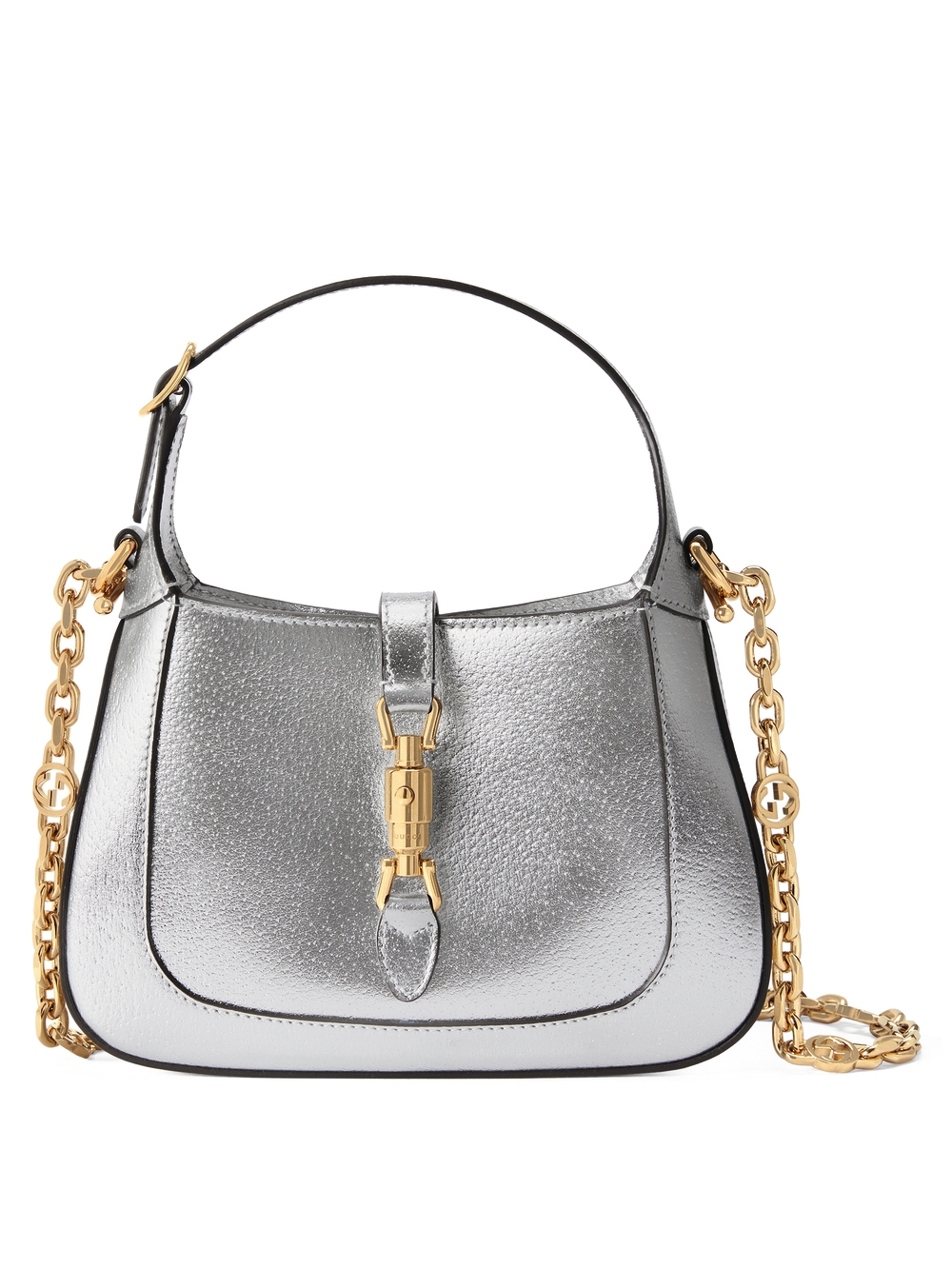 Jackie 1961 Lamé Mini Bag, P182,300, GUCCI, Greenbelt 4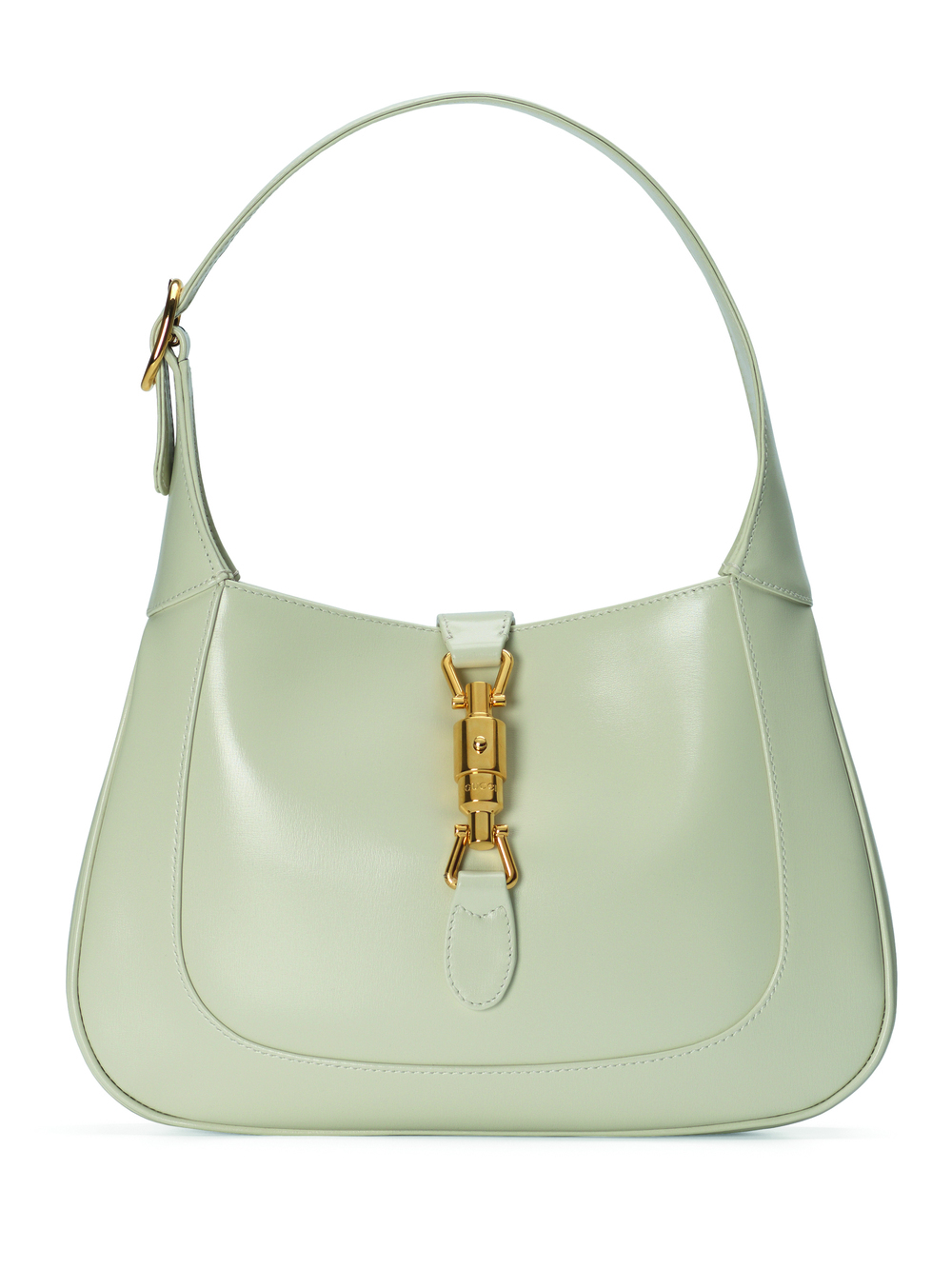 ADVERTISEMENT - CONTINUE READING BELOW
Jackie 1961 Small Shoulder Bag in White Leather, P182,300, GUCCI, Greenbelt 4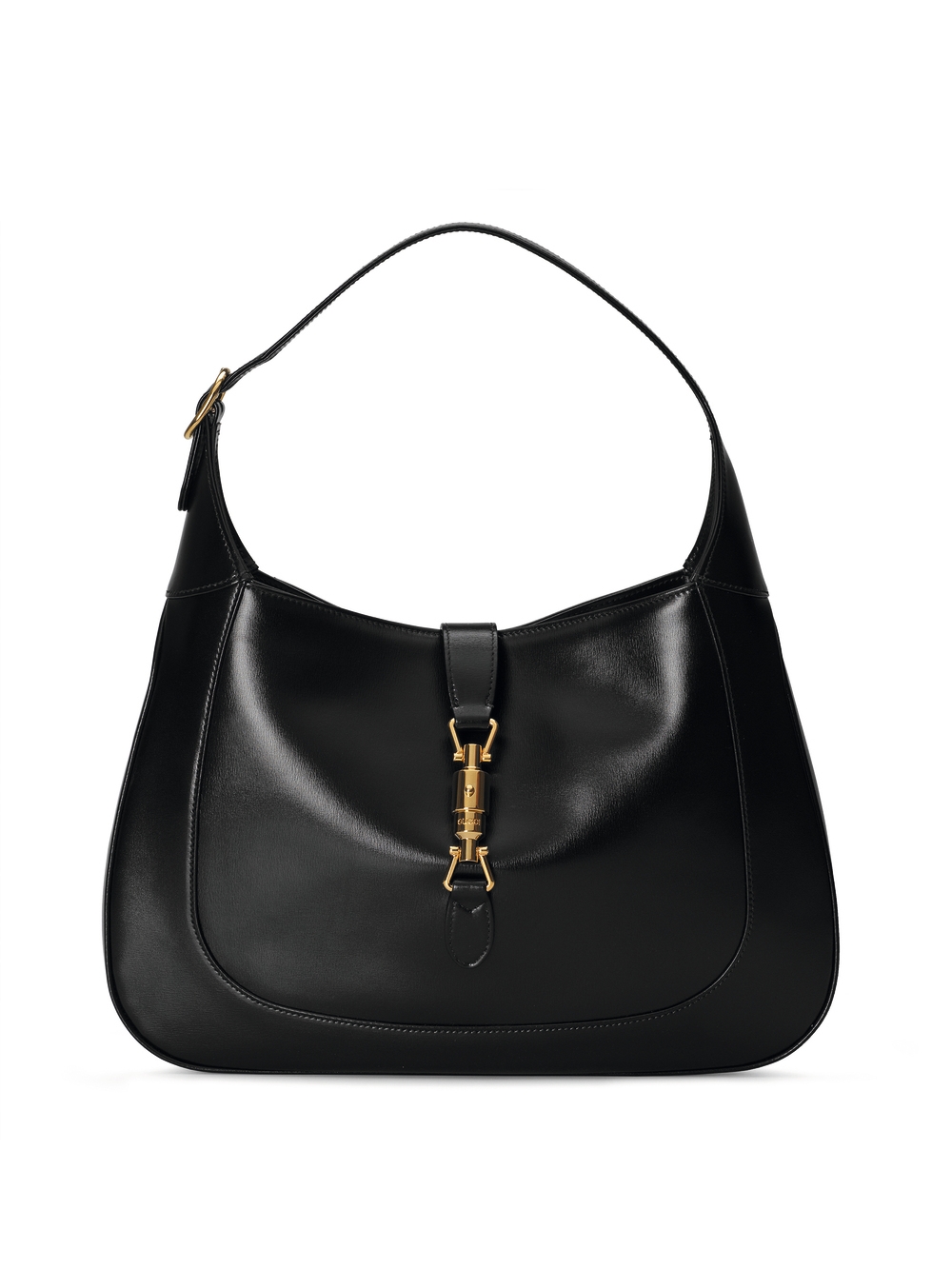 Jackie 1961 Medium Shoulder Bag in Black Leather, P197,000, GUCCI, Greenbelt 4
Is the Jackie 1961 worth it?
For those seeking a piece of fashion history, the Jackie 1961 is an accessory that carries weight—figuratively speaking—in the pages of the sartorial archives. With its six-decade presence in shelves and runways, the Jackie is a go-to investment for bag enthusiasts.
ADVERTISEMENT - CONTINUE READING BELOW
But aside from historical value, the handbag is as practical as it gets with its versatility, timeless form, and sturdy material designed to last the years, which can possibly make for a great heirloom. As for value retention, RealReal reports that vintage Gucci Jackie bags retain more than 100 percent of their original value, while more modern pieces sell for around 50 percent of their original value.
How do celebrities wear the Jackie 1961?
1. Anne Curtis went for an all-black meets classic route with a full-length dress featuring a feathered hem, which she paired with teardrop earrings and a mini leather Jackie.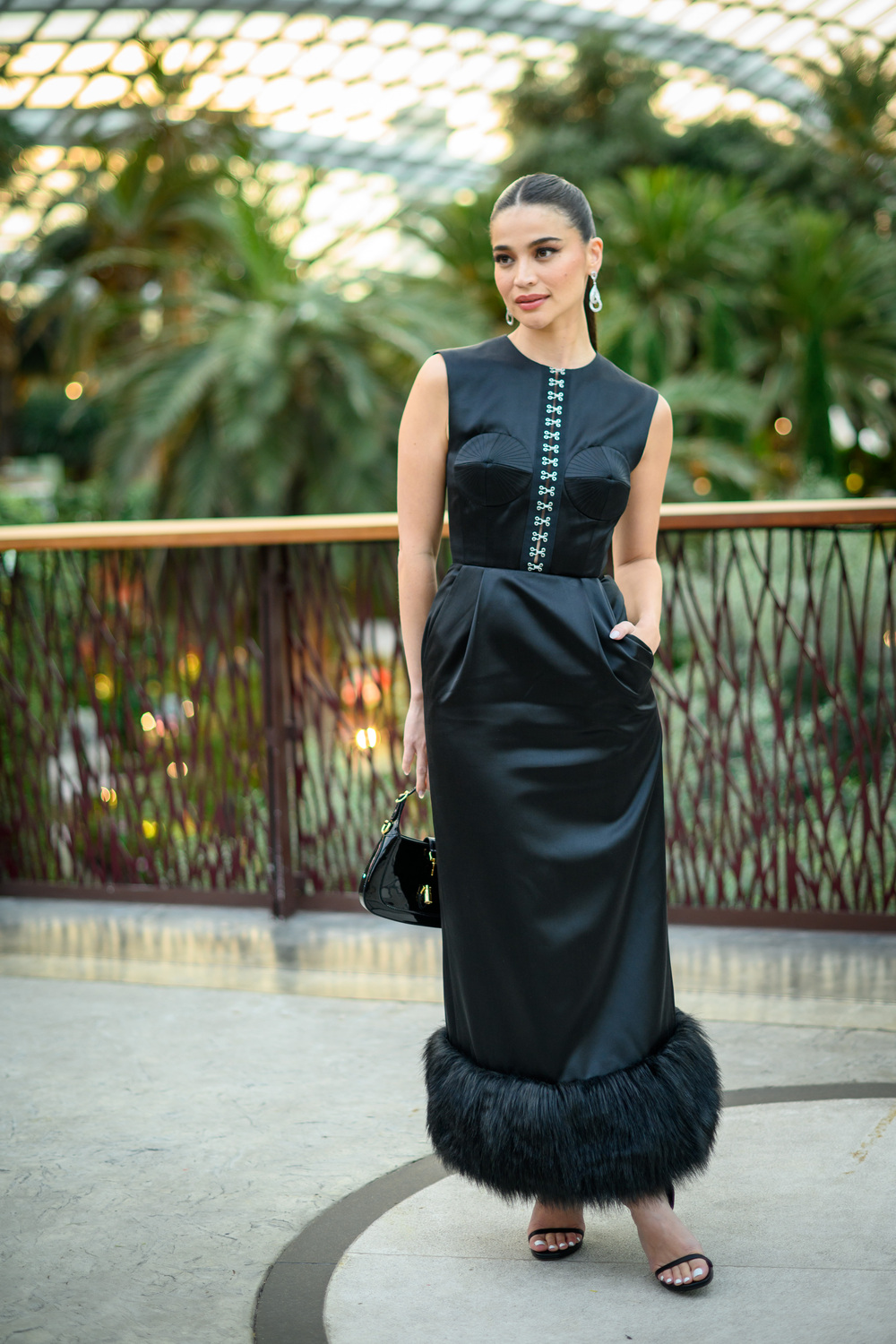 ADVERTISEMENT - CONTINUE READING BELOW
2. Pop star Dua Lipa's Jackie is a crimson touch with a loose white frock, nautical trousers, and chunky combat boots.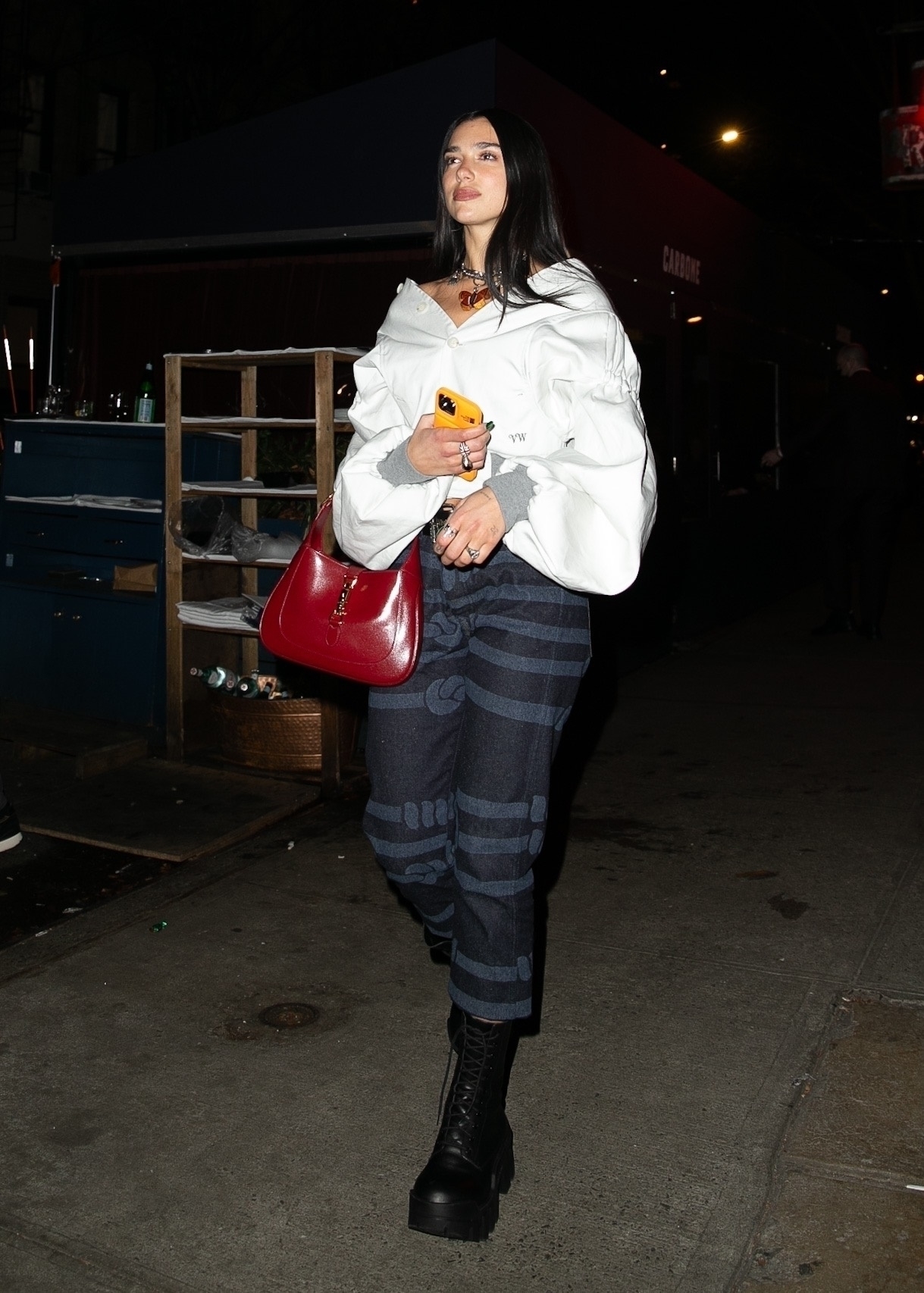 3. Elle Fanning is ever-so youthful with her black patent chained Jackie, a punk-inspired piece that contrasts her blazer and metallic pink trousers.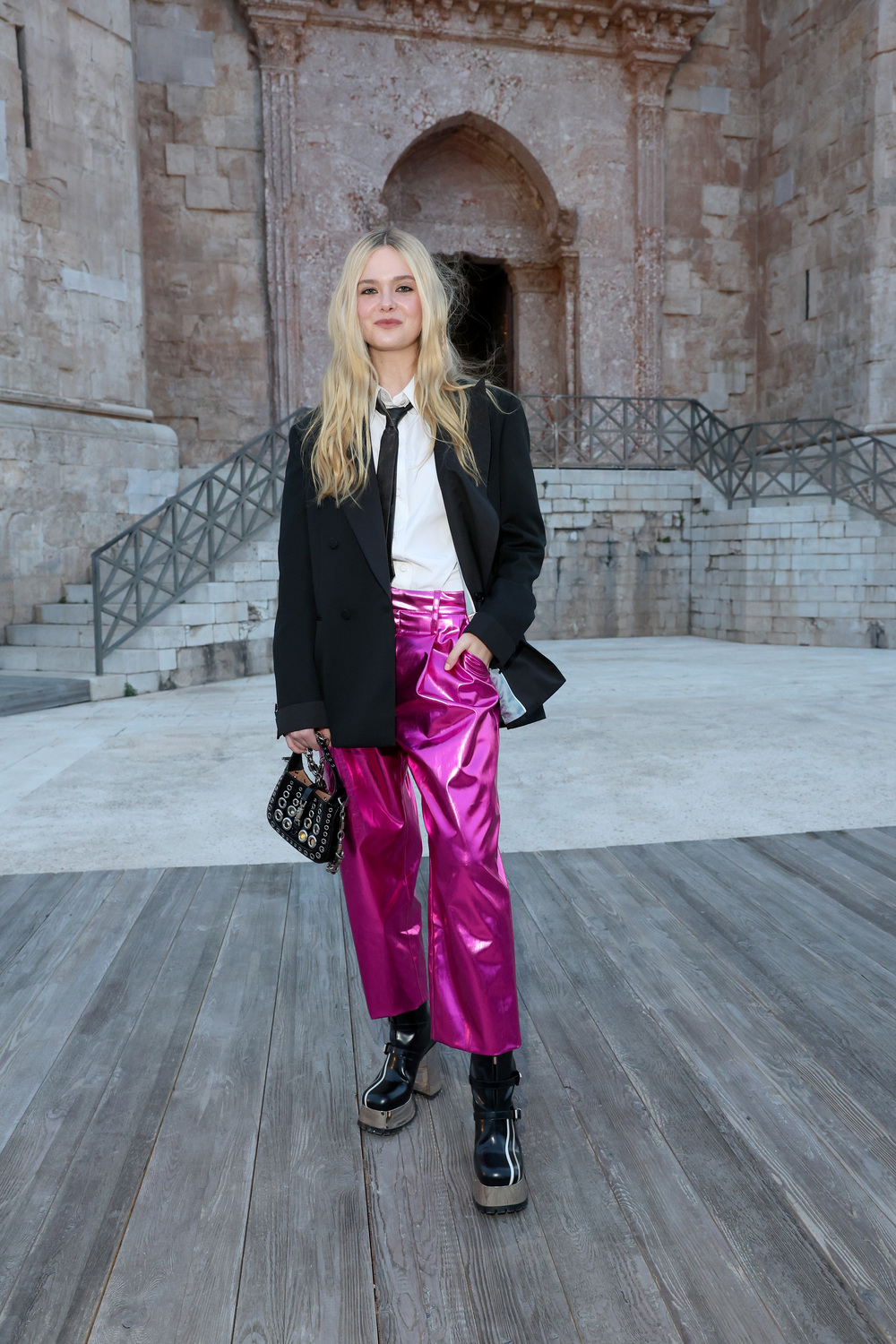 ADVERTISEMENT - CONTINUE READING BELOW
4. Chinese actress and musician Song Yan Fei is one for the pastel enthusiasts, with her lilac-shaded Jackie complementing her dainty braids and shift top.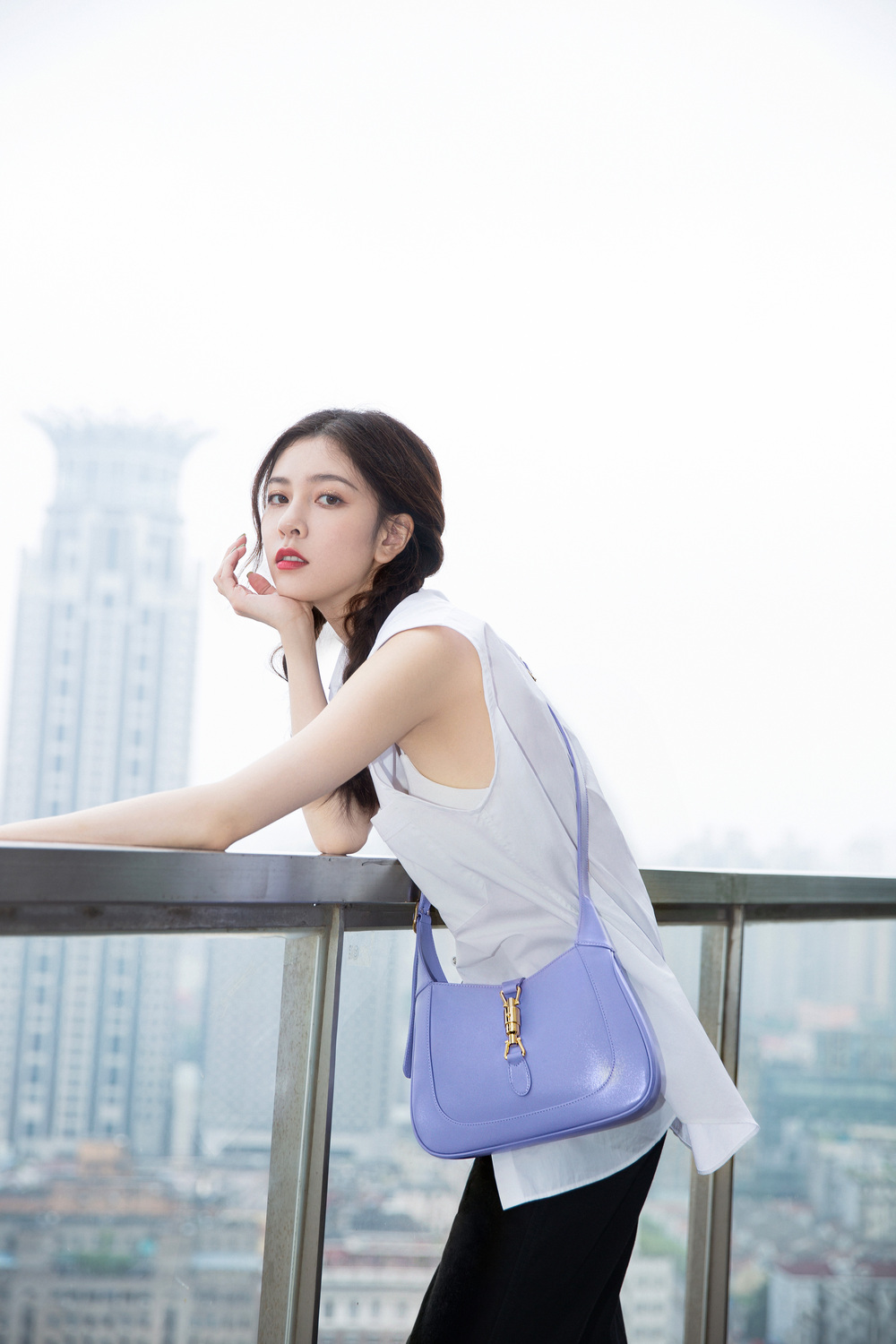 5. Hollywood's Amandla Stenberg didn't shy away from a mix of materials and patterns with a leather jacket, blue silk dress, and patterned headscarf, which she wore with a snake skin Jackie.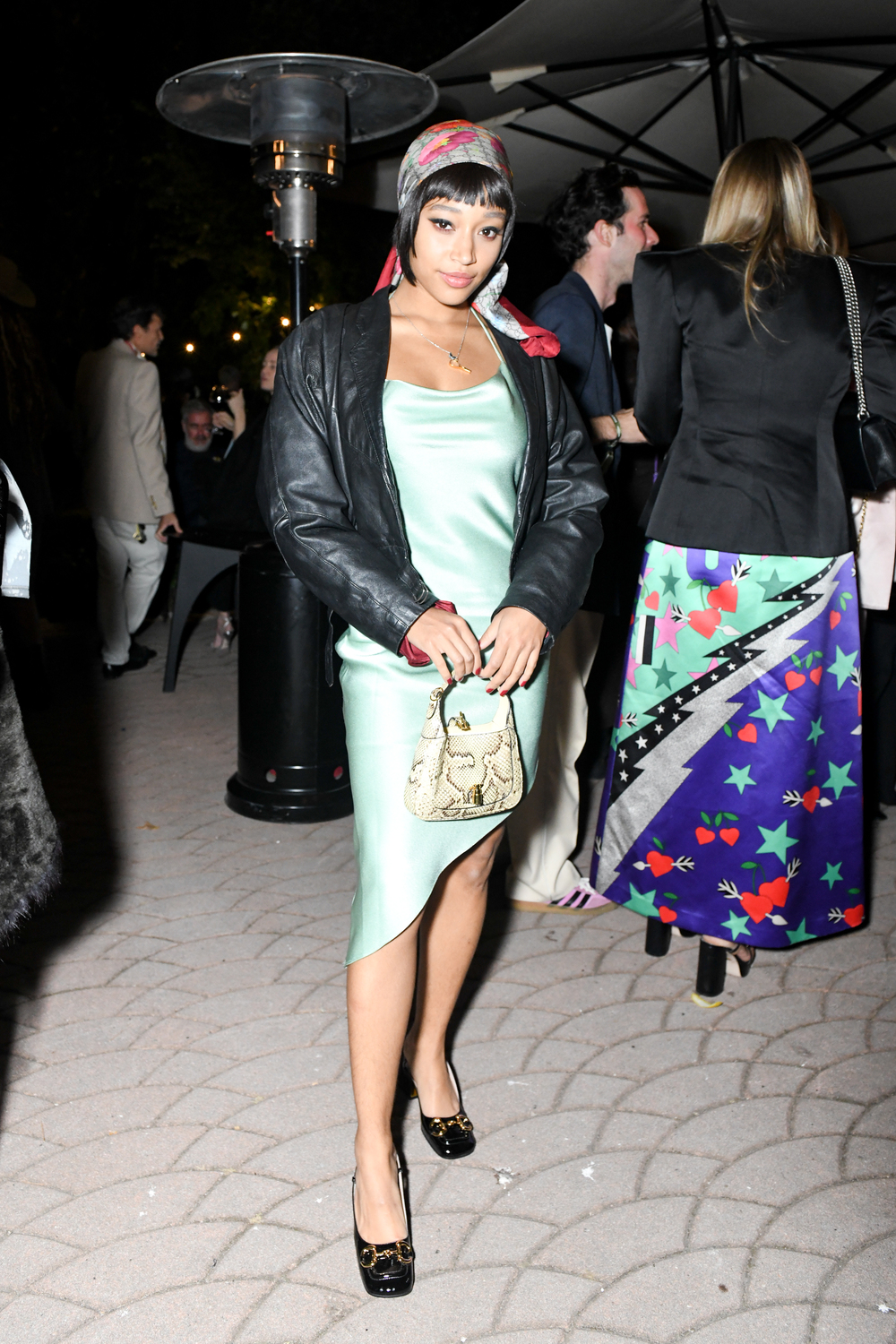 ADVERTISEMENT - CONTINUE READING BELOW
6. Cruise 2023 muse Dakota Johnson is all business with a blazer dress and translucent heels, alongside the perfect finishing touch: a black leather mini Jackie with a gold chain strap.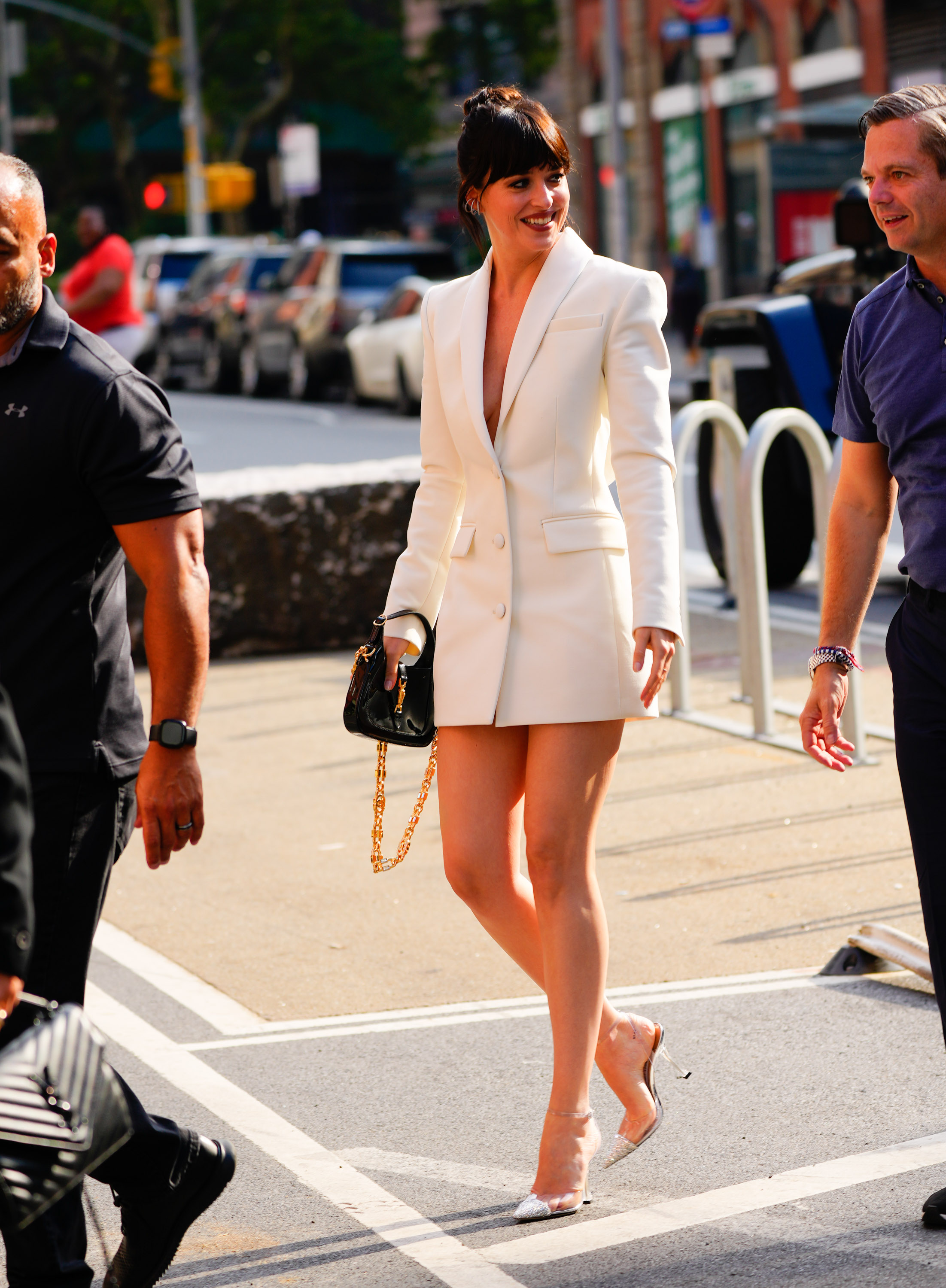 Related Stories from Preview.ph
Hey, Preview readers! Follow us on Facebook, Instagram, YouTube, Tiktok, and Twitter to stay up to speed on all things trendy and creative. We'll curate the most stylish feed for you!