We bet your passports miss getting new stamps as much as you miss hopping on a plane. With the world slowly but surely opening up again, people like us are thrilled to finally explore different destinations again. Although, it goes without saying that we'll be travelling while adhering to safety protocols and staying vigilant of the virus, of course!
Related Stories from Preview.ph
A voyage to any destination is worth documenting with a couple travelgrams, so it's best to put on the best OOTDs for them. If we can pick up some pegs anywhere, it's from our favorite celebs who know a thing or about jetsetting in style. Preview tapped five sartorially-eloquent stylists (ones that the likes of Andrea Torres and Lovi Poe trust) and listed down nine pieces they say should definitely make it to your luggage. Scroll away and take notes!
LOOK: 9 celebrity stylist-approved pieces to pack for your next trip
1. A crisp white buttondown shirt
First up is the white long-sleeved button down you've probably worn to death in Zoom meetings (since, you know, only the top half of your body's seen anyway). Joy Bernardo of Stylized Studio believes that you can revive the humble garment for your travels, and that it's "a foolproof option to match with any of the bottoms you brought."
ADVERTISEMENT - CONTINUE READING BELOW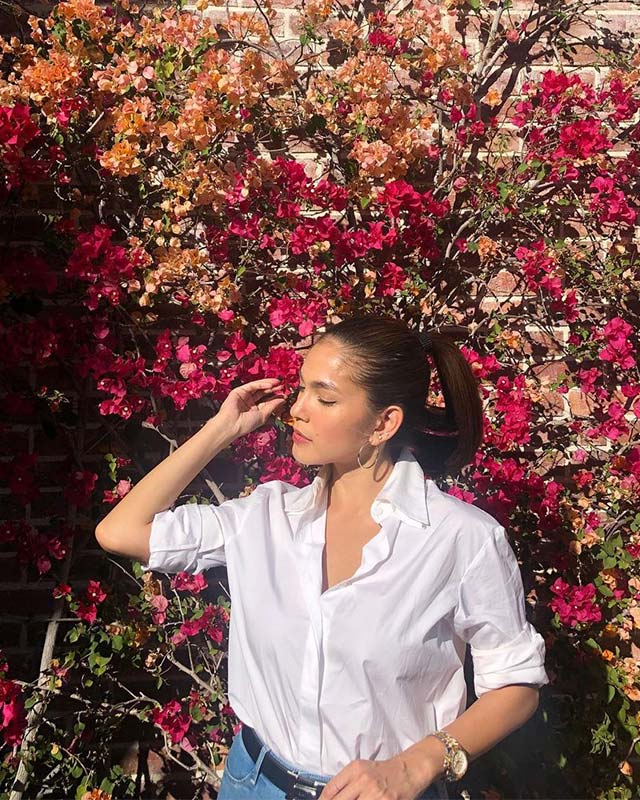 She adds that they're particularly great for any climate, illustrating that, "you can wear this under blazers, over bralettes, over swimsuits, even over turtleneck tops for colder destinations. The options are endless!"
SHOP:
Feleyra Asymmetrical Hem Shirt, USD34.90 (approximately P1745), LOVE, BONITO, lovebonito.com
2. A basic white tee
The term "wardrobe essential" is virtually synonymous with the white tee, making it a must-pack in anyone's luggage. Abraham Guardian, co-founder of local brand HA.MU, and trusted stylist of our girl, Mimiyuuuh, attests to this.
"[It's] a good build-up piece that you can layer pieces or accesories over, which will give you [an] opportunity to create the vibe of your look," he says, "this basically serves as a blank canvas and you are the painter."
SHOP:
ADVERTISEMENT - CONTINUE READING BELOW
U Airism Cotton Oversized Crew Neck T-Shirt, P790, UNIQLO, uniqlo.com
3. Comfy white sneakers
A go-to pair of white sneakers was a top suggestion among the stylist crowd. Myrrh Lao To exclaims that, "they just go with everything! In a bikini or swim trucks, winter bundle-up or casual shirt and denim, white sneakers are perfect for any look!"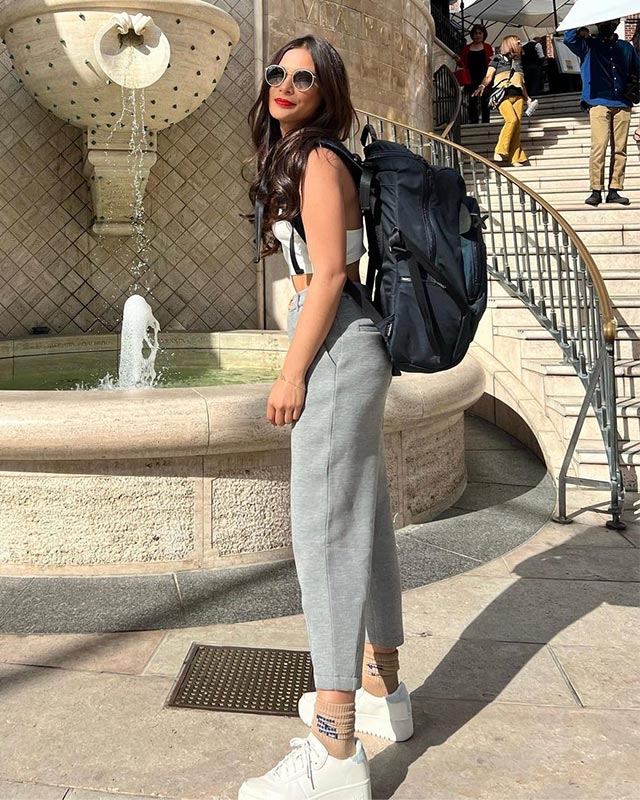 ADVERTISEMENT - CONTINUE READING BELOW
"They're classic, stylish and functional. I never hop on a plane without them," celeb stylist Adrianne Concepcion adds.
If you want to add a bit more dimension to your look via your white trainers, Abraham suggests bringing along a chunky, dad shoe-inspired pair. "This style of sneakers will not only be walking-friendly, but it will also help add height and make your legs look longer," he concludes.
SHOP: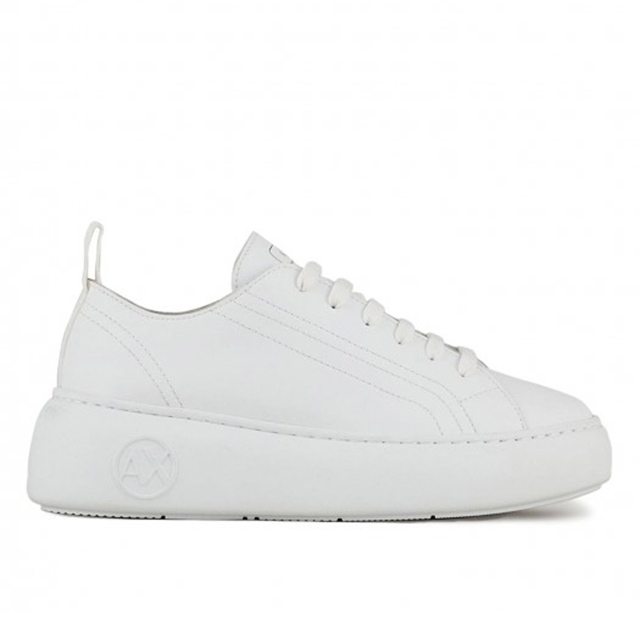 ADVERTISEMENT - CONTINUE READING BELOW
Leather Sneakers, P7800, ARMANI EXCHANGE, trunc.ph
4. Black trousers
Now moving on to bottoms, Joy thinks a sleek pair of black trousers should definitely find its way into your suitcase. "Whether it be wide-legged, flared or tapered, you can definitely match this with so many tops and outerwear," she says.
She shares that she personally loves pairing them with bralettes, crop tops, and even blazers. Joy seals the deal with black trousers, saying that, "it's a great piece to dress up or dress down, so it's perfect to use for any time of the day, and [can be worn] on multiple days [of your trip.]"
SHOP: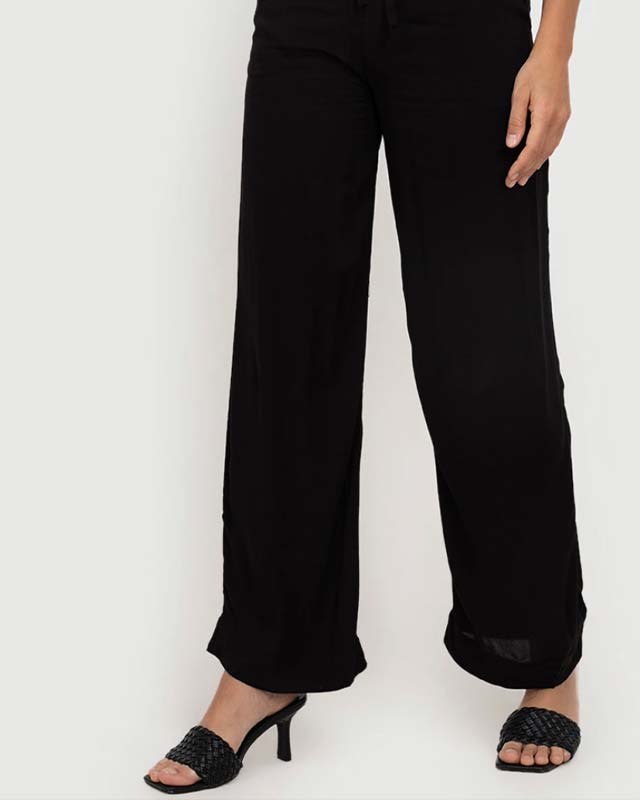 ADVERTISEMENT - CONTINUE READING BELOW
Wide Trousers, P1190, H&M, zalora.com.ph
5. Your favorite pair of denim jeans
Ryuji Shiomitsu makes a strong case for including denim jeans in one's capsule wardrobe. "Denim is very easy to dress up or dress down. It can go from day to night and is very suitable [for] season-less travel," he shares. He also implores you to look to the recent runway shows of Celine, Gucci and Marc Jacobs to glean some inspo for rocking flared, boot-cut and wide-legged jeans for your travels.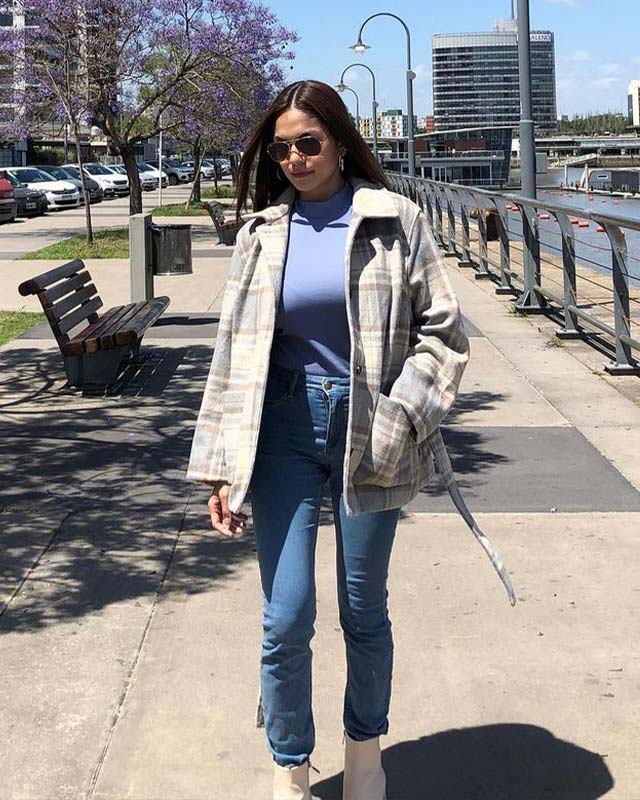 ADVERTISEMENT - CONTINUE READING BELOW
Adrianne's on the same page, specifiying that, "for hotter destinations, wear [them] with a cropped top, and for cooler climates, [wear them] with a turtleneck and thicker outerwear." She personally thinks that "[they're] the easiest and most functional piece of clothing."
SHOP: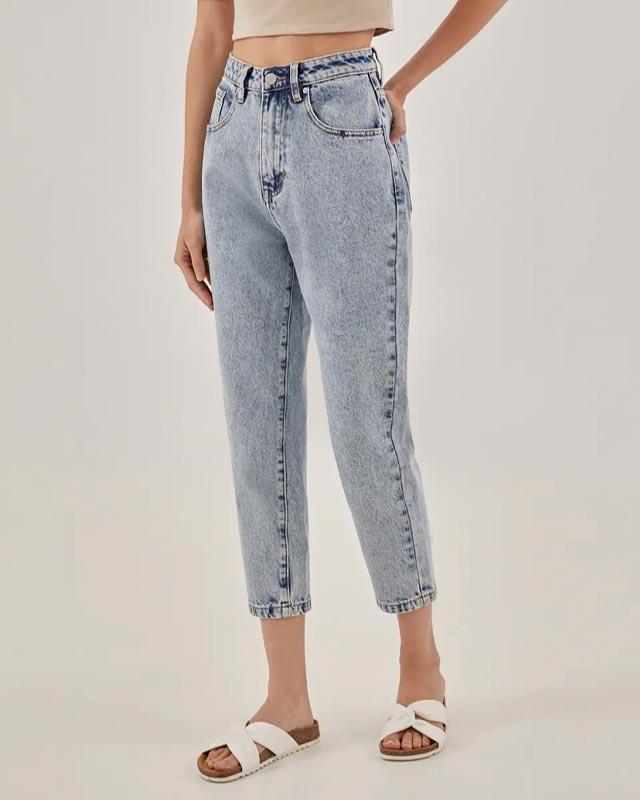 Brilynn Denim Mom Jeans, USD44.90 (approximately P2245), LOVE, BONITO, lovebonito.com
ADVERTISEMENT - CONTINUE READING BELOW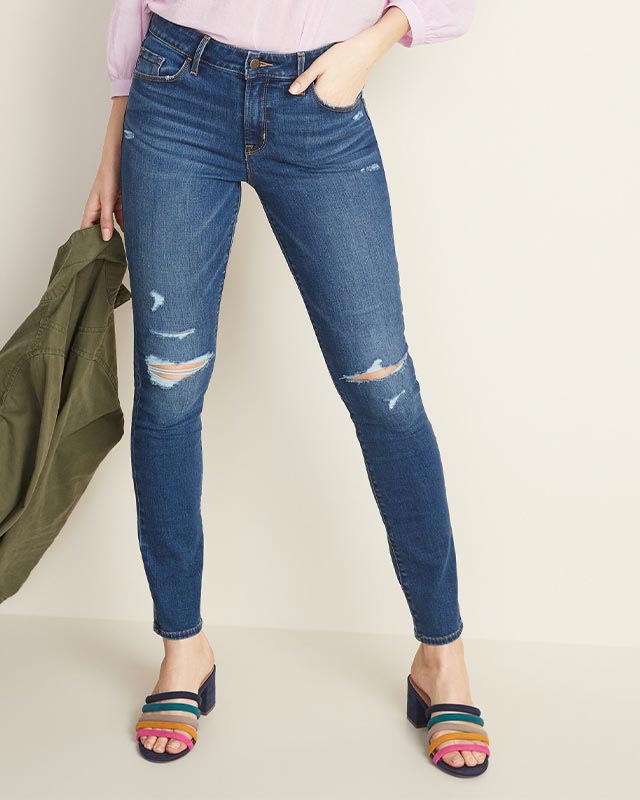 Mid-Rise Distressed Pop Icon Jeans, P2450, OLD NAVY, oldnavy.com.ph
6. A trusty (oversized) jacket
If you're heading somewhere chilly, Abraham says that, "a good jacket can help keep you warm and feel safe worn." Any type of jacket, whether it'd be made of denim, faux leather or a jersey material, would do, depending on how cold it'll be at your destination.
ADVERTISEMENT - CONTINUE READING BELOW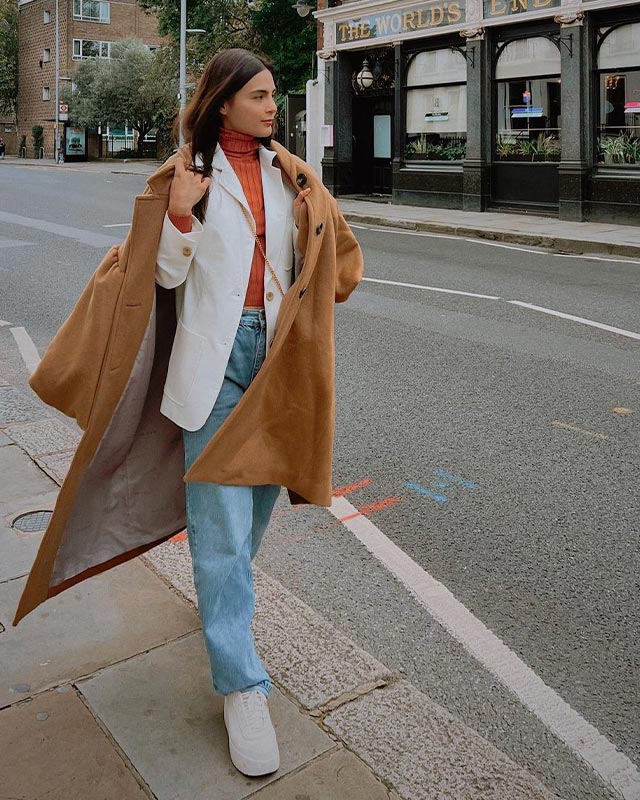 However, Abraham suggests opting for an oversized, relaxed fit when it comes to this outerwear piece. "[An oversized jacket] will [make you] feel like you are lounging around in a robe, while at the same time, [will complete] your look." It can also be the statement piece that your whole 'fit is styled around, he adds.
ADVERTISEMENT - CONTINUE READING BELOW
SHOP:
Faux Leather Jacket, P3290, ZARA, zara.com
7. A stylish but functional day bag
"One of the most strategic choices to make when packing would be which bags to bring," Adrianne says. For her, the criteria for choosing the right tote is as follows: They should be "stylish enough for OOTDs, functional enough to carry essentials, and easy enough to lug around [for] long hours."
ADVERTISEMENT - CONTINUE READING BELOW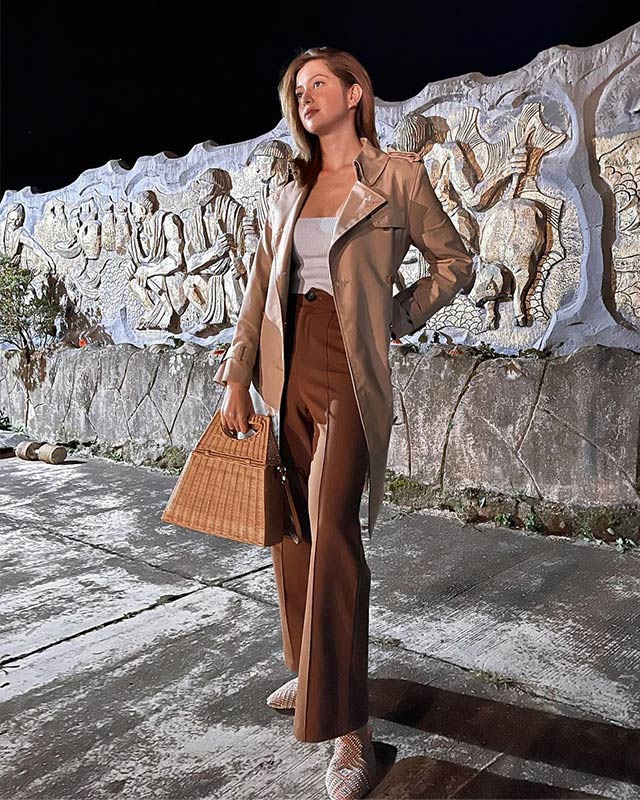 SHOP: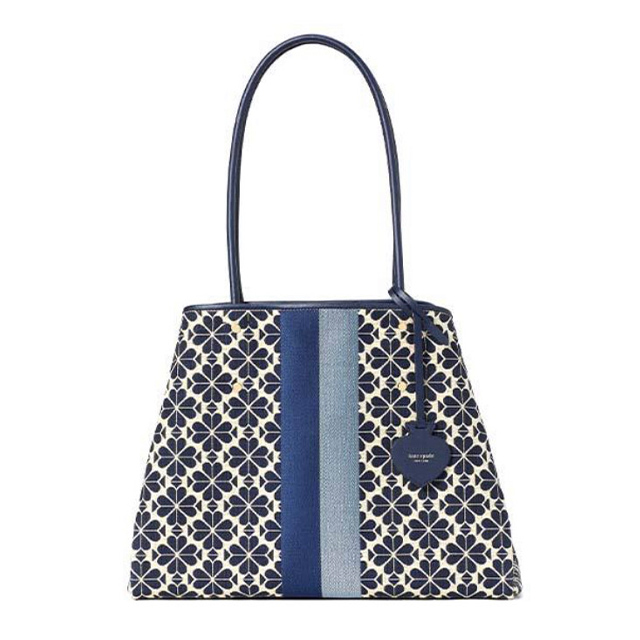 ADVERTISEMENT - CONTINUE READING BELOW
Spade Flower Jacquard Stripe Everything Large Tote Blue Multi, P22,650, KATE SPADE, rustans.com
8. A chunky scarf
While we usually think scarves are just for keeping our necks warm in colder weather, Myrrh think they can actually be utilized for any type of trip. "You can definitely make the most use of it when travelling. As a blanket, as a pillow to rest your head on [or] even as a top for the beach," he lists down. Whether it's made out of cashmere, silk or cotton, is up to you.
SHOP: