In a sea of online shops that rakes in followers and customers through their distinct branding and trend-focused pieces, Celina Guidote moves against the grain with Anthé, a budding brand that markets chic and contemporary accessories that are meant to express and celebrate her deep understanding for individualism and personal style.
After taking some time off from completing her college degree, Celina took a short course on Fashion Marketing and Merchandising at the School of Fashion and the Arts (SoFA) Design Institute. Her stint at SoFA gave her the push and the business chops she needed to start Anthé—a venture she's been itching to start.
ADVERTISEMENT - CONTINUE READING BELOW
Anthé's pieces are not what you'd normally find from the usual accessory startup. Veering away from trends and hyped styles with high sartorial mortality rate, it puts a premium on designs that age well with one's growing wardrobe. (Think cost per wear, ladies!) Each design is a standout conversation starter that's sure to have your friends asking where you got it, but also versatile enough to complement rather than overshadow you or your outfit—a direction Celina felt strongly about as she began sourcing and designing for Anthé.
ADVERTISEMENT - CONTINUE READING BELOW
As we were filling in the order form for our own Fini and Evil Eye necklaces, we took the time to discuss business and inspiration with Celina. Below, read what this newly minted businesswoman has to say about her journey with Anthé.
Anthé is such an interesting name, what does it mean and how does it relate to what the brand is about?
"Anthé was actually not the first name I decided on. From the moment I thought of starting this venture, I wrote down every name that I thought might be a good fit for the brand I was visualizing. I eventually picked something from that list, made the social media accounts, packaging materials, etc., but a part of me wasn't really convinced with the name. I wanted something that sounds neutral and had a nice ring to it, something not too feminine or too tough or too quirky.
ADVERTISEMENT - CONTINUE READING BELOW
"The way I came up with Anthé was sort of like an epiphany. I was doing something completely unrelated, and then I suddenly thought of that name. There isn't really a deeper meaning; I just see it as the name that best captures the feel of the brand. I looked it up later, and it actually means 'flowery.' I took that as a good sign that the path may be flowery for Anthé! (laughs)"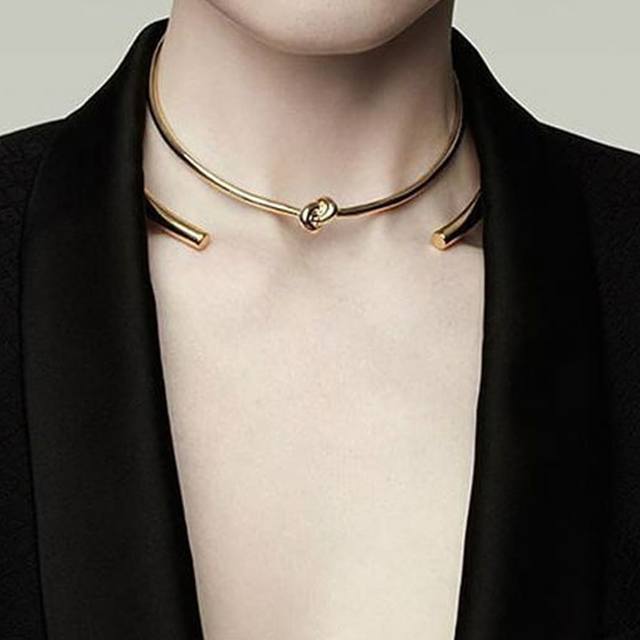 ADVERTISEMENT - CONTINUE READING BELOW
IMAGE Anthé
Fini, P599, ANTHÉ, instagram.com/anthetheshop
What made you start your own brand and how has the journey been like?
"Fashion has always been an interest of mine, so starting a business in this field was a no-brainer. I was having a hard time completing my undergraduate degree so I took some time off and enrolled in a certificate program on Fashion Marketing and Merchandising, which is my only background in business. I felt like I was still lacking in many areas, so initially, I wanted to take more business-related classes. After thinking more about it, I've come to a conclusion that it was best to learn through a more practical approach—to actually apply the things I've learned and solve actual problems.
"The process is difficult because I see things end to end and there are things I have yet to figure out, but it's also fulfilling that I'm doing something I've always wanted to do. There are times I second-guess my abilities to run the brand, so I always try to have a healthy mindset. I celebrate even the small victories, but also hold myself accountable when things fall short of expectations."
ADVERTISEMENT - CONTINUE READING BELOW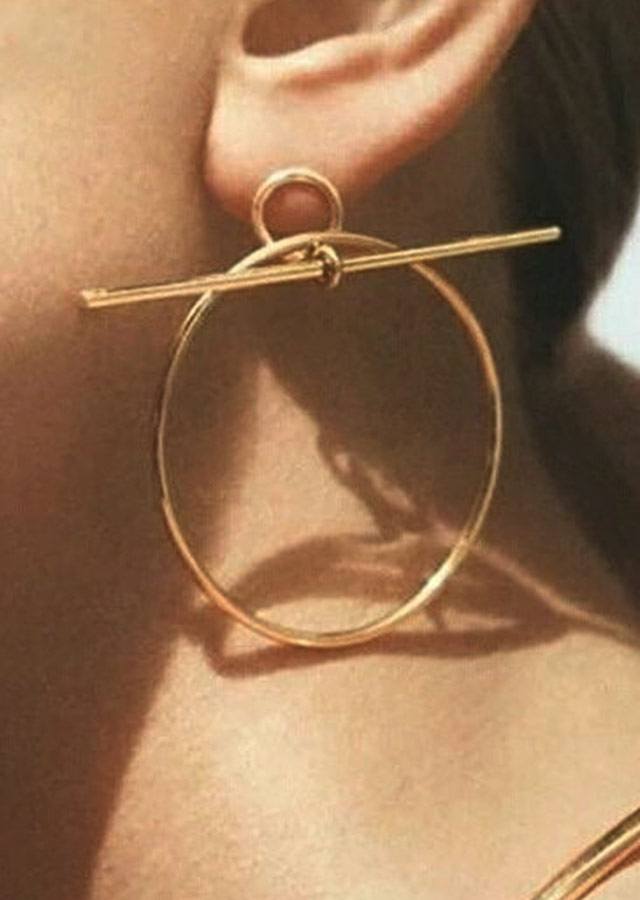 IMAGE Anthé
Matti, P349, ANTHÉ, instagram.com/anthetheshop
What's been the most challenging part of running Anthé?
"Anthé is my first business venture and it is only a few months old, so to be honest, I am really at a point wherein everything is still new and challenging. Naturally, I still do everything on my own. It's good because I learn more and more as I go, and it sort of forced me to really get out of my comfort zone. If I were to choose one though, I think it would be sourcing—merchandising, packaging, etc. Of course, I have ideas on how I want Anthé to look, but you have to find the right people or products at the right price to be able to execute the vision. I am the type to be shy around people outside my circle, but being proactive and outgoing is really important to establish relationships with the people you work with."
ADVERTISEMENT - CONTINUE READING BELOW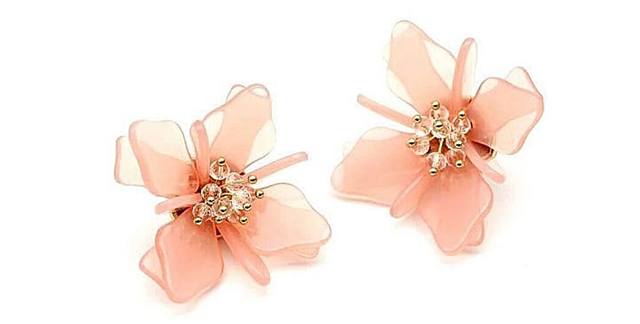 IMAGE Anthé
Ynez, P499, ANTHÉ, instagram.com/anthetheshop
Walk us through the brand. Who's the quintessential Anthé woman and why does she love the brand?
"When you look at all the pieces, there are some that are really feminine, some look more classic, some that are really sleek or a bit eccentric; it's because my idea of the Anthé woman, rather than having a particular look or feel, is someone aspirational and independent. Someone trying [her] best in whatever [she's] pursuing and is making an active effort to look good while doing it. Someone sleek and elegant, but also fun and confident. I really appreciate people who have a strong sense of individuality."
ADVERTISEMENT - CONTINUE READING BELOW
IMAGE Anthé
Bella, P399, ANTHÉ, instagram.com/anthetheshop
Where do you see the Anthé woman wearing your pieces?
"The pieces are not inspired by just one woman or one aesthetic, so I think there is something for everyone. Most of the pieces are wearable and fit well with everyday life, so I visualize these pieces being worn to lunch with friends, to the office, or to a night out—just normal everyday stuff. There are also statement florals in the current mix, which I thought would be good to wear on vacation, or maybe when you're just feeling a little extra."
ADVERTISEMENT - CONTINUE READING BELOW
What's your favorite Anthé piece?
"I absolutely love the Evil Eye pieces! There's a necklace, a bangle, and earrings. I think it reflects my personal style really well. I like looking put together, but then I would add something kooky to my outfit. The hardware of the Evil Eye pieces is gold so it gives off a refined feel but the eye design gives a bit more strangeness to it. It's so nice to wear because it gives a simple outfit a little extra something."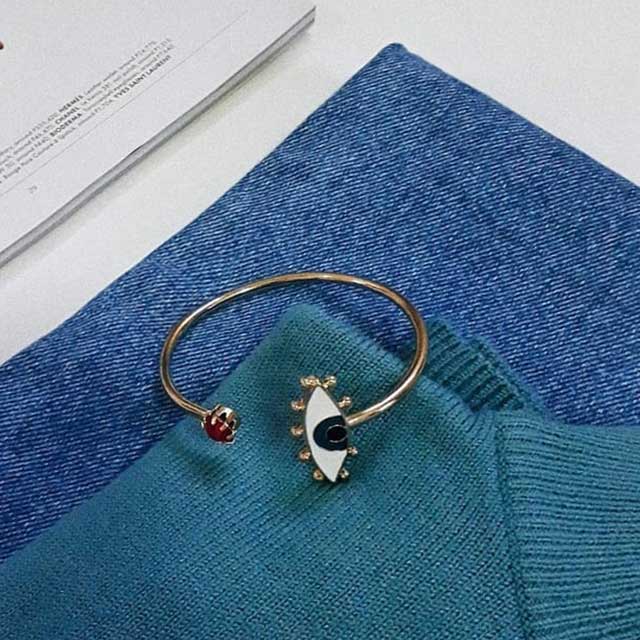 ADVERTISEMENT - CONTINUE READING BELOW
IMAGE Anthé
Evil Eye Bracelet, P549, ANTHÉ, instagram.com/anthetheshop
Which pieces would you suggest to the first time shoppers?
"The Fini is something I always recommend to friends. It's an adjustable torque with a knot in the middle, available in gold and silver. It's so simple and classic, but also versatile that it works for both casual and dressier outfits and it suits a lot of necklines too. You can wear it to the office because it's not flashy, or to a party because it still has a chic feel. It is something subtle but makes a lot of difference."
What's your creative process like? What inspires you in designing the pieces?
"It's easy to find inspiration anywhere. I like people-watching. It's so fun and interesting to see what people wear and how they wear them. I have mentally complimented people a lot of times.
ADVERTISEMENT - CONTINUE READING BELOW
"Of course, international runways are always an inspiration. I like checking sites like WhoWhatWear, Vogue, StyleCaster, etc. to see what the trends are and then observe how those would fare here in the Philippines. I also like checking fabric shops, because then I'd be able to visualize an entire outfit—including the accessories that I would wear with it. I'm always on Pinterest or Instagram."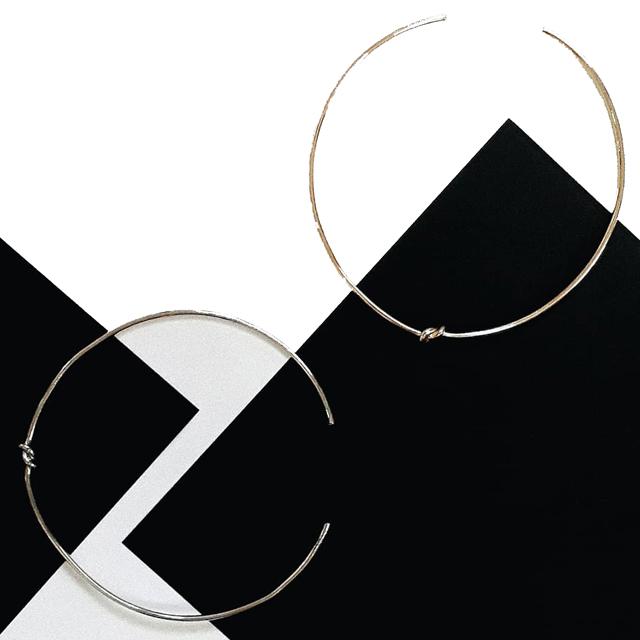 ADVERTISEMENT - CONTINUE READING BELOW
IMAGE Anthé
Fini, P599, ANTHÉ, instagram.com/anthetheshop
With the ones that you import, what factors do you consider when you purchase the merchandise?
"For sourced pieces, I look at the designs first. There will always be other shops that also source their pieces, so it's important to find unique designs. When I find designs I want to put in my brand, I then check the quality.
"While I first look at design, it doesn't mean quality is less of a priority. Sometimes, I order sample batches and have a good look before making a full order. There are also times I just want to get it all directly, but then sometimes it's not what I expect it to be. Both have their advantages and disadvantages."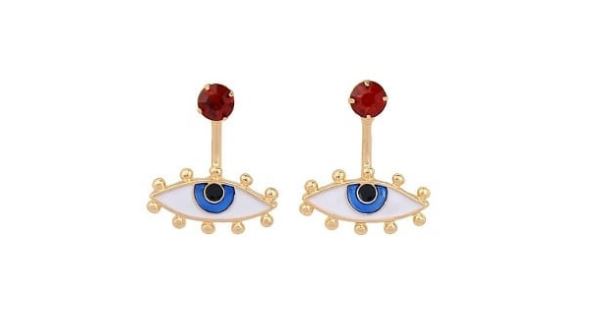 ADVERTISEMENT - CONTINUE READING BELOW
IMAGE Anthé
Evil Eye Earrings, P499, ANTHÉ, instagram.com/anthetheshop
What to you makes Anthé stand out? What's that defining factor that gives it its edge?
"I think Anthé still has a long way to go as a brand, but I really try to come up with pieces that are unique, but still wearable. I want to offer a selection where all women can feel like Anthé is a store for them, and maybe even inspire them to wear something they've never worn before."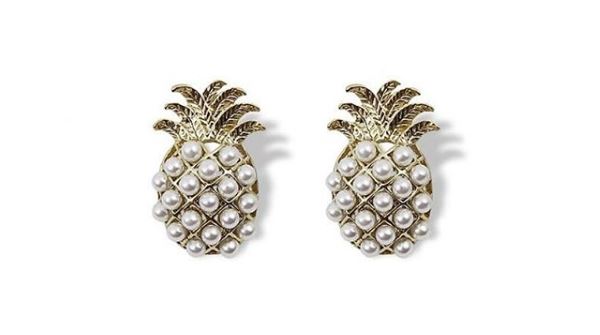 ADVERTISEMENT - CONTINUE READING BELOW
IMAGE Anthé
La Piña, P399, ANTHÉ, instagram.com/anthetheshop
What's the future like for Anthé? Any exciting news we should look forward to?
"There will be new pieces dropping really soon, so keep your eyes peeled! Apart from Anthé, I have other responsibilities that take up my time, but I know consistency is important in maintaining a relationship with clients so I'm trying to release new pieces and update social media accounts more regularly.
"In the future, I want to offer a wider merchandise assortment. I already have ideas, but right now I'm still putting together plans."
You can check out Anthé's Instagram accounts @anthetheshop and @catalog_anthe to see what this promising brand has to offer.