While flipping through the 1995-2004 archives for Preview's 20th anniversary, we discovered a bunch of pages that seemed very now. There was a travel editorial where the editors photographed products (and models!) from top view. (#flatlay) Some epic group shots. (#squadgoals) And the three mystery judges who made celebrity outfits #chaka.
Here, the top 20 moments in Preview mag history, filed under some hashtags you might recognize.
1. When we invented #OOTDs.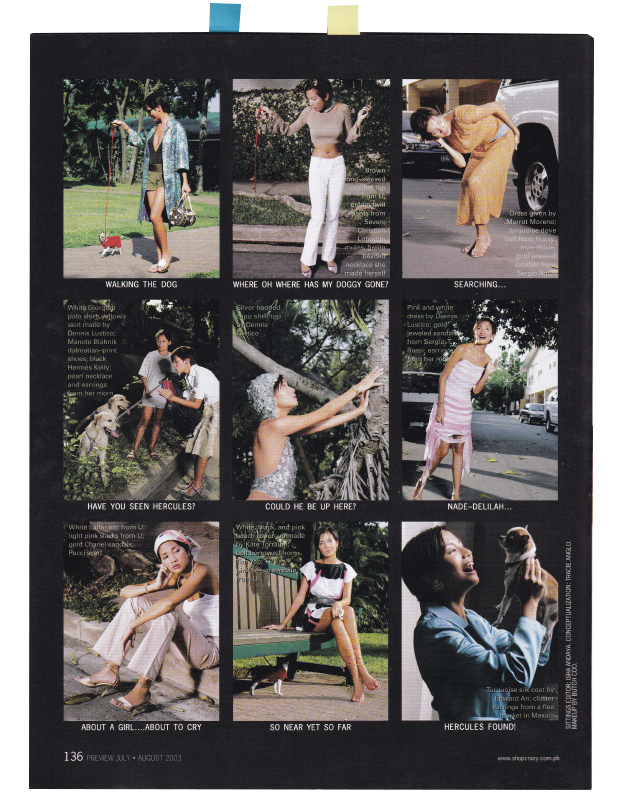 Our "Day In The Life" diary had wardrobe credits, like these ones where Celine Lopez hit the streets searching for her pet Hercules.
2. When your #SquadGoals had a studio pic.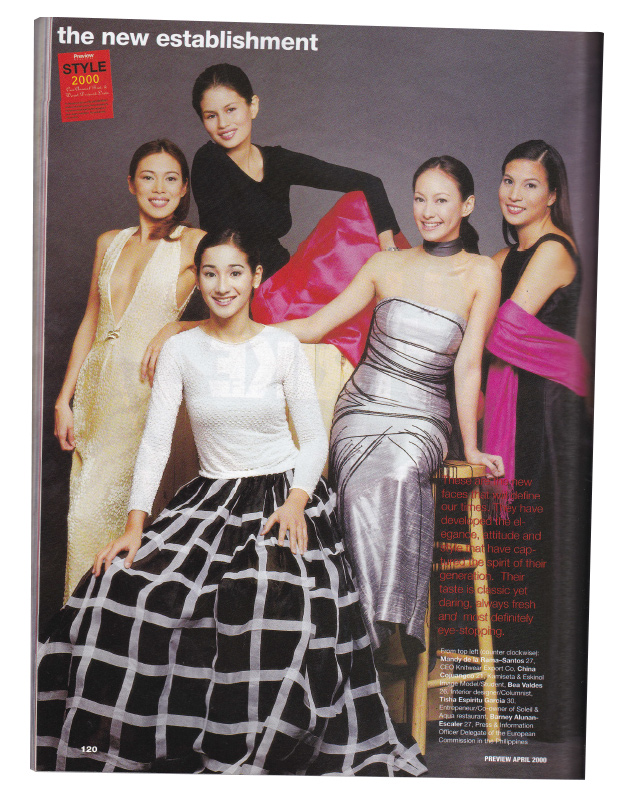 ADVERTISEMENT - CONTINUE READING BELOW
A casting coup? We were already doing it in the aughts.
3. When we had the will to call on our #FashionPolice.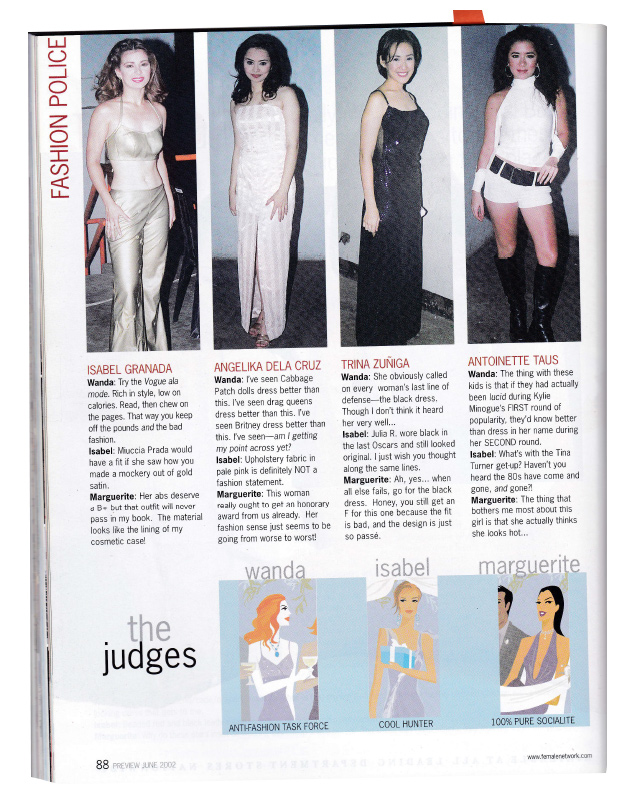 Sorry Joan but before you turned your red carpet critique into a TV show, Wanda, Isabel, and Marguerite were already enforcing the law on local red carpet walkers.
4. When we had #NoFilter.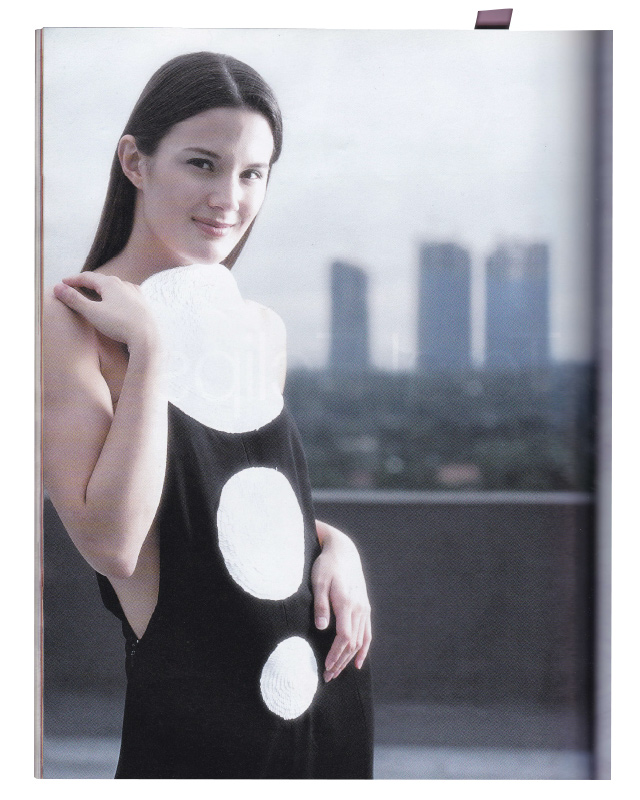 Back when insta-correct buttons were not available it took flawless models to make the perfect beauty shot. Case in point: Bianca Araneta, who #WokeUpLikeThis.
5. When #Twinsies hadn't been invented yet.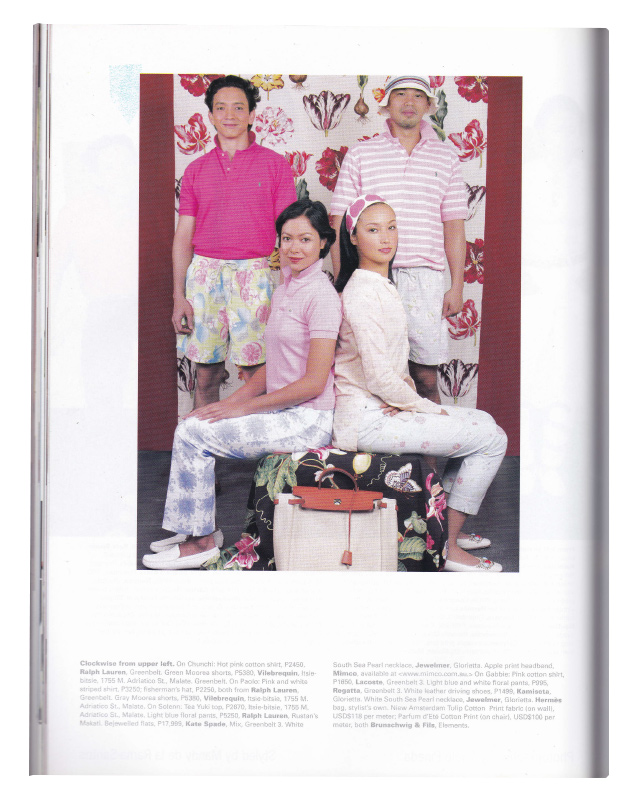 ADVERTISEMENT - CONTINUE READING BELOW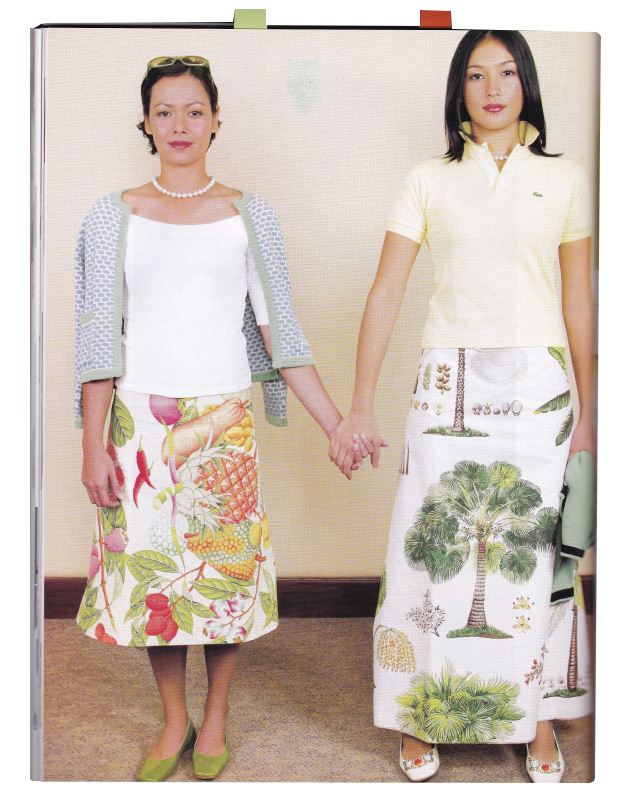 Hi, Solenn!
6. When it wasn't a group pic if it wasn't a #Jumpshot.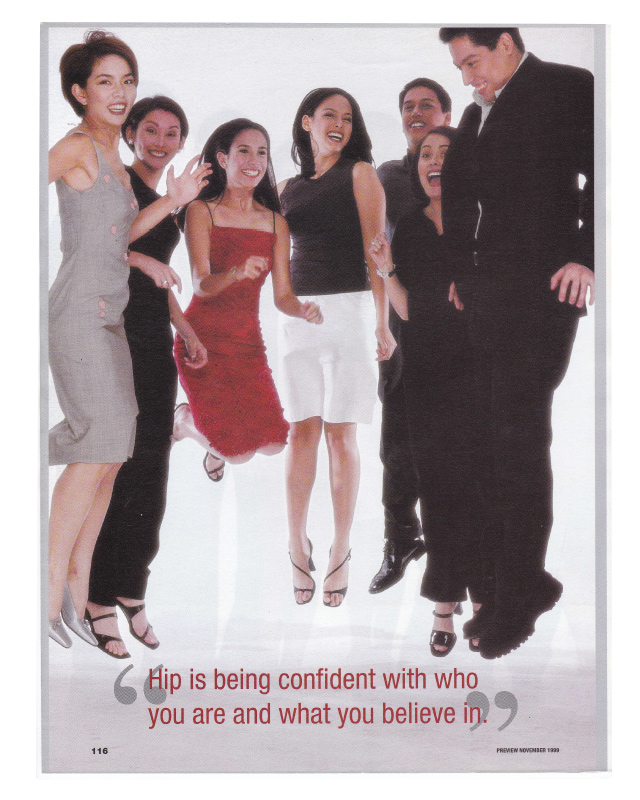 We always love a good action shot and these ones with Manila's Bright Young Things make us want to jump, too.
7. When #Wacky shots made it to our cover stories.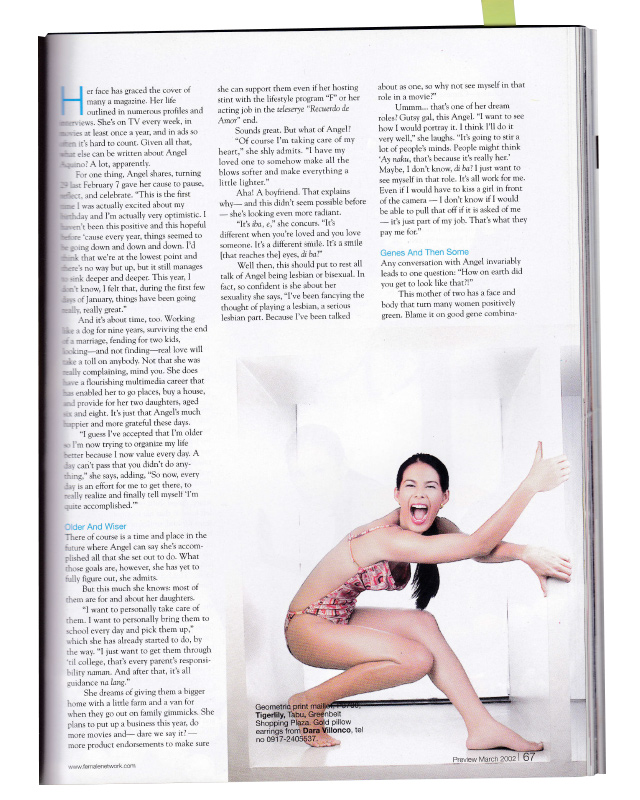 ADVERTISEMENT - CONTINUE READING BELOW
Wacky is such a Tita thing to say but when it came to fun shots, we always did our best to make crazy look pretty.
8. When eyeshadow had to be frosted.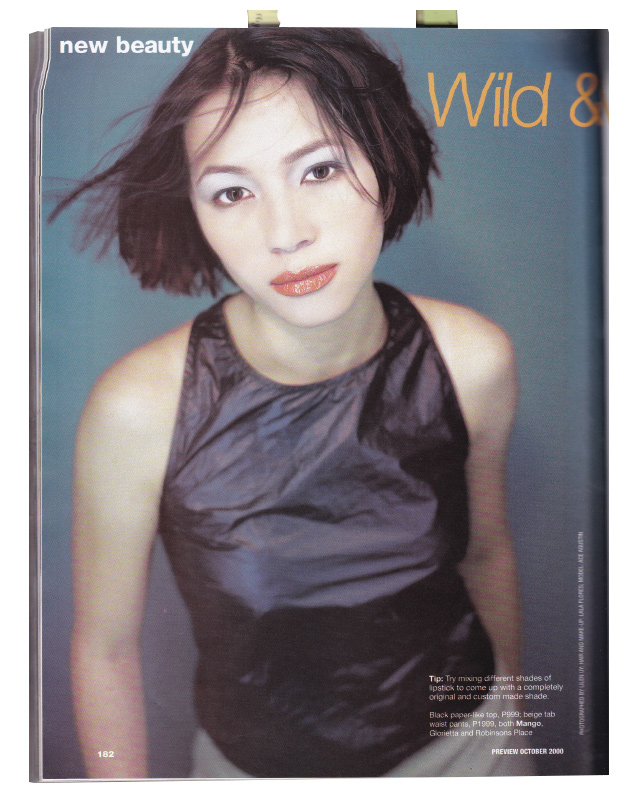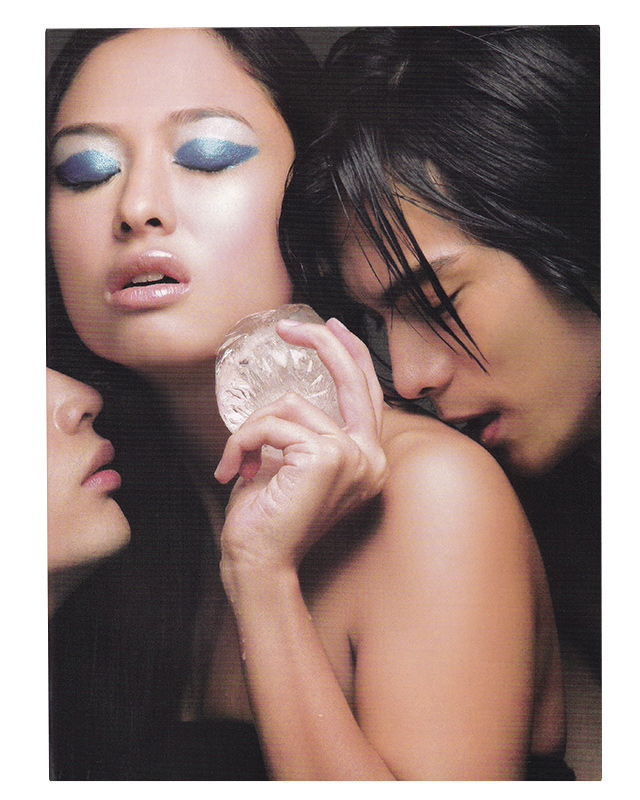 #Frozen — *knock knock* Elsa?
9. When you dressed for the Y2K bug.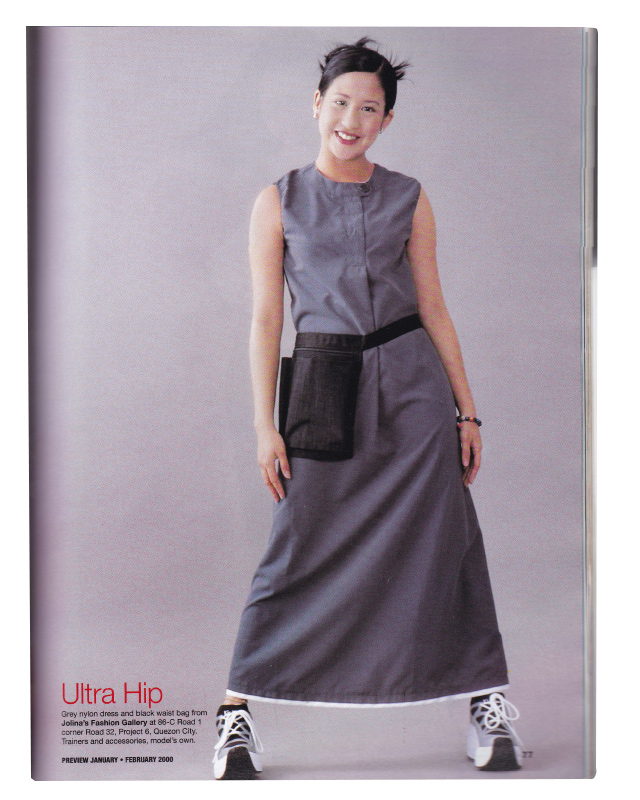 ADVERTISEMENT - CONTINUE READING BELOW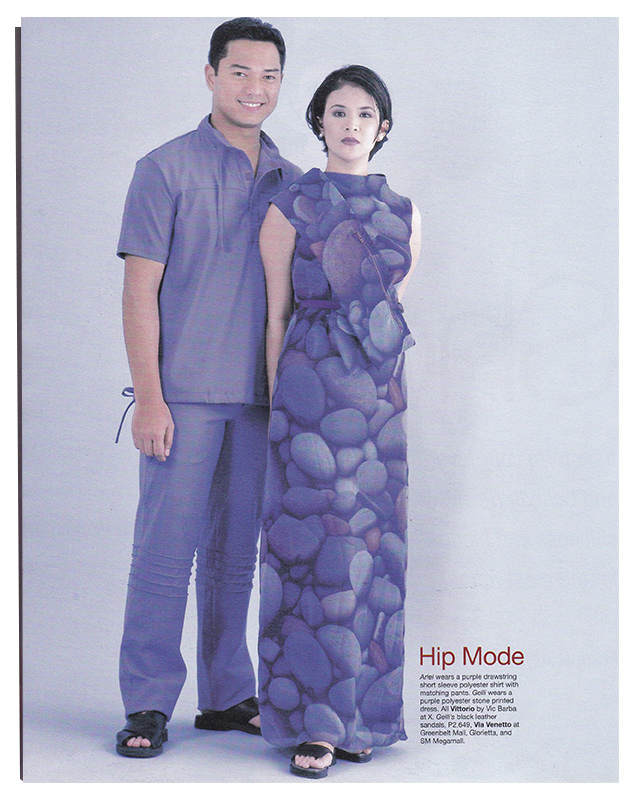 #Normcore
10. When we trademarked these poses.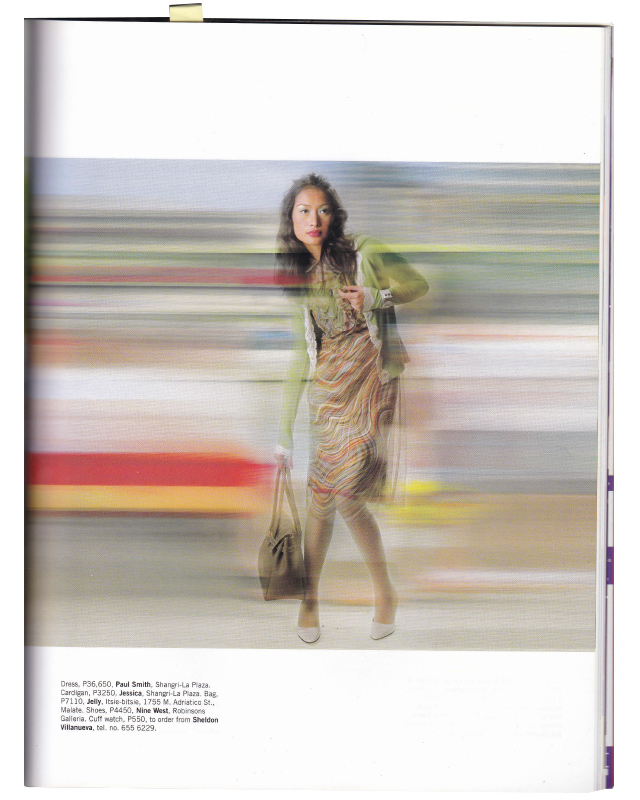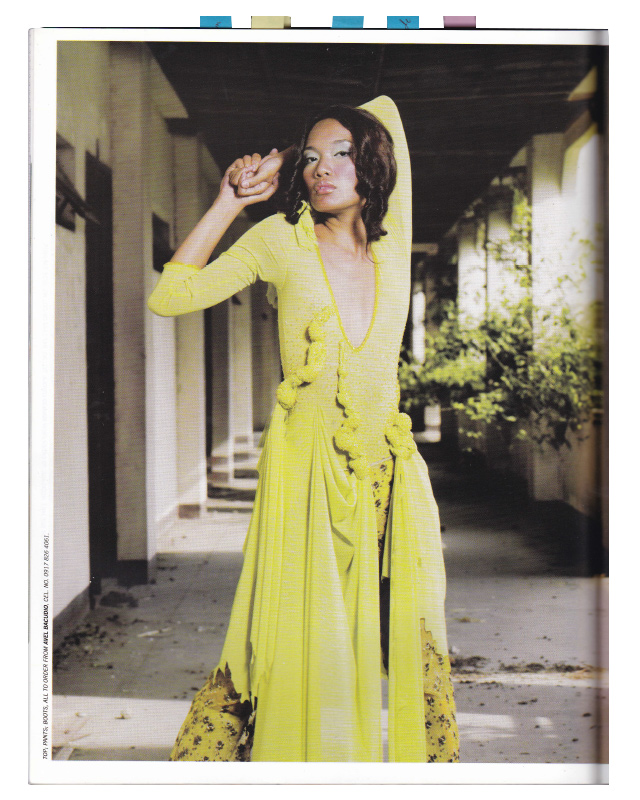 ADVERTISEMENT - CONTINUE READING BELOW
#Bali (in English: "break")
11. When we had a different #TeenQueen.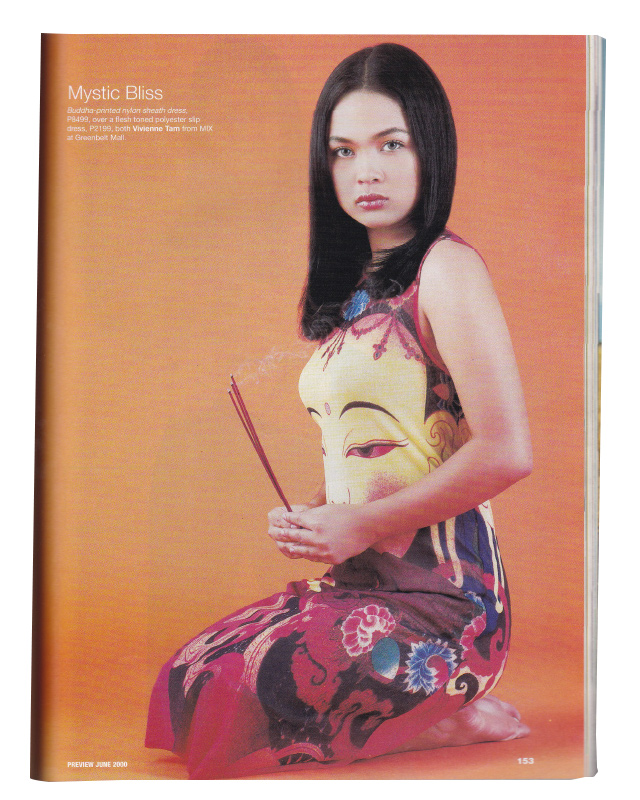 Sorry Kathryn, but there were already teen queens before you. And we played dress-up with them, too.
12. When we #Excessorized.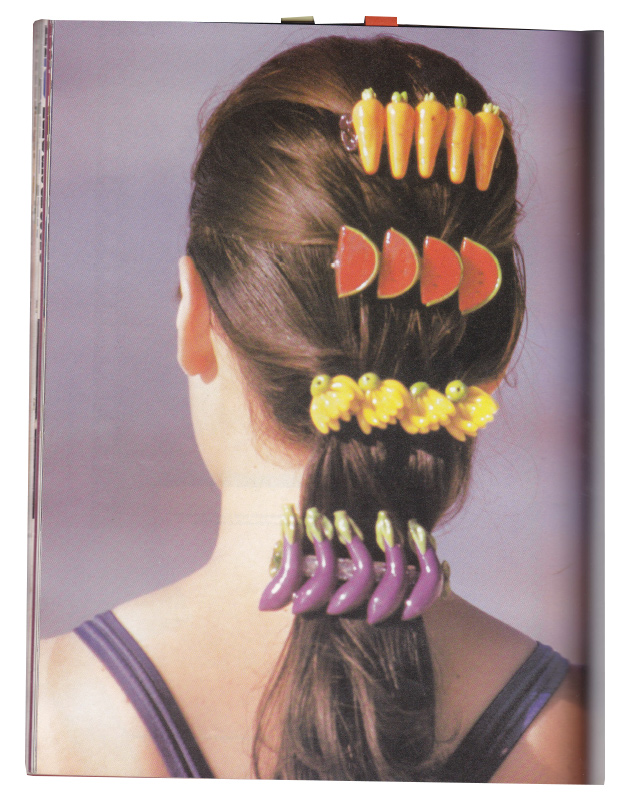 We went bananas in this editorial from the summer of '97.
13. When #Cougar happened.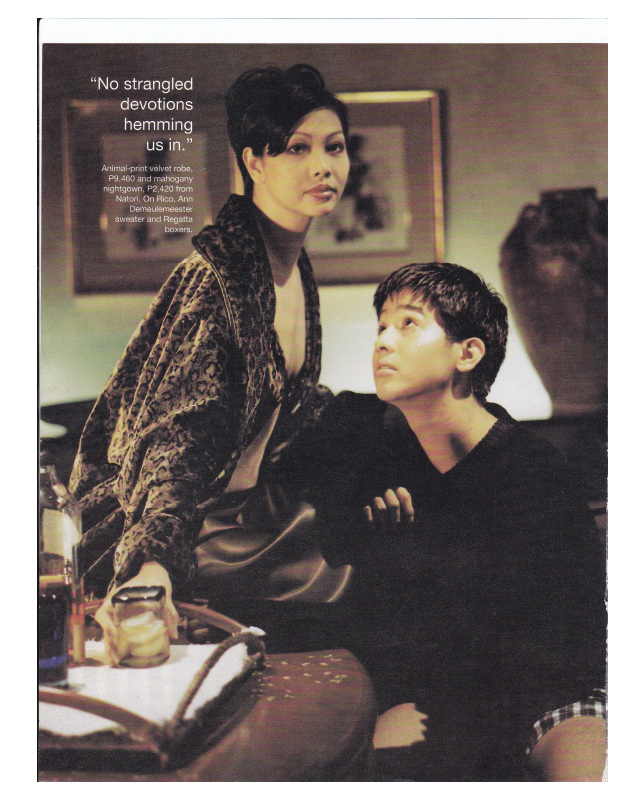 ADVERTISEMENT - CONTINUE READING BELOW
In this ed from the 90s, ageless Annette Coronel played Mrs. Robinson to then new actor Rico Yan's Benjamin Braddock. Rawr!
14. When Tita B was #Swaggy.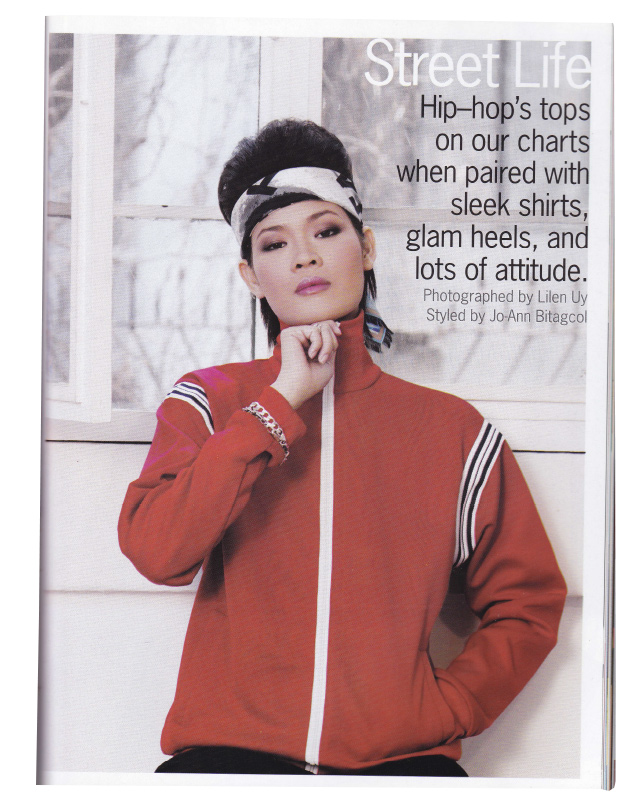 Clad in streetwear, Jo Ann Bitagcol gave killa swag.
15. When the #TitasofManila weren't tweeting yet.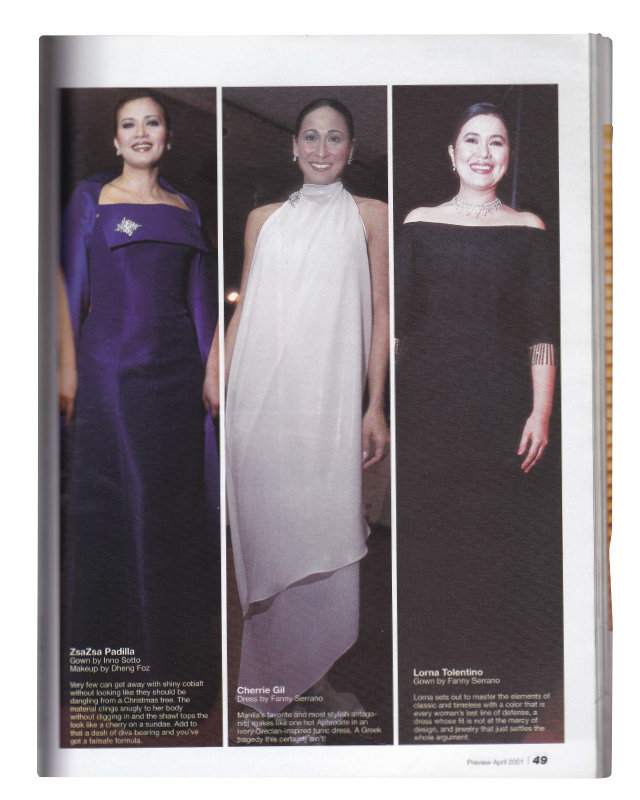 They were all still probably Tita In Training when Fashion Police praised them for their awards night style but these days, Zsazsa, Cherie, and Lorna are our benchmark for cool Tita-ness.
16. When we put guys on the cover.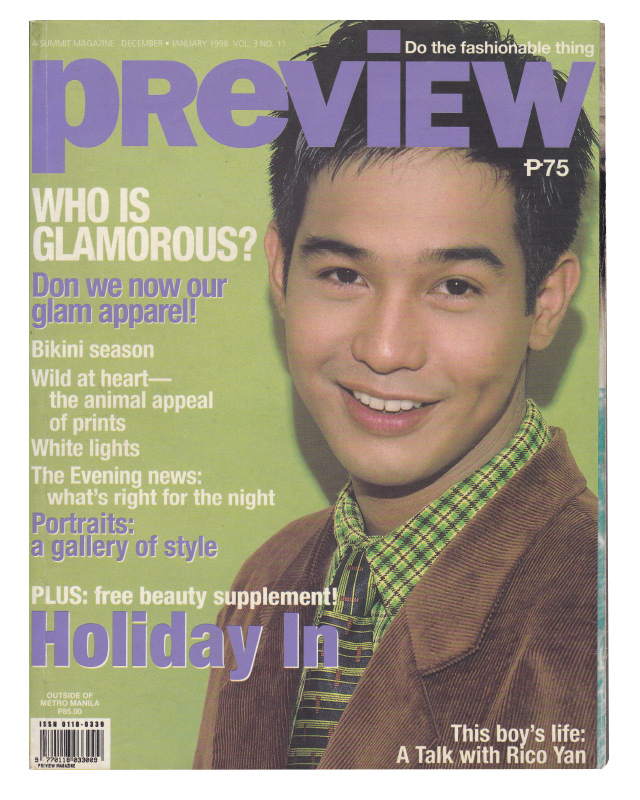 ADVERTISEMENT - CONTINUE READING BELOW
The Hunks! Tim Yap! Before we launched Preview Men, our favorite guys made it to the cover of some of our issues.
17. When we were goth.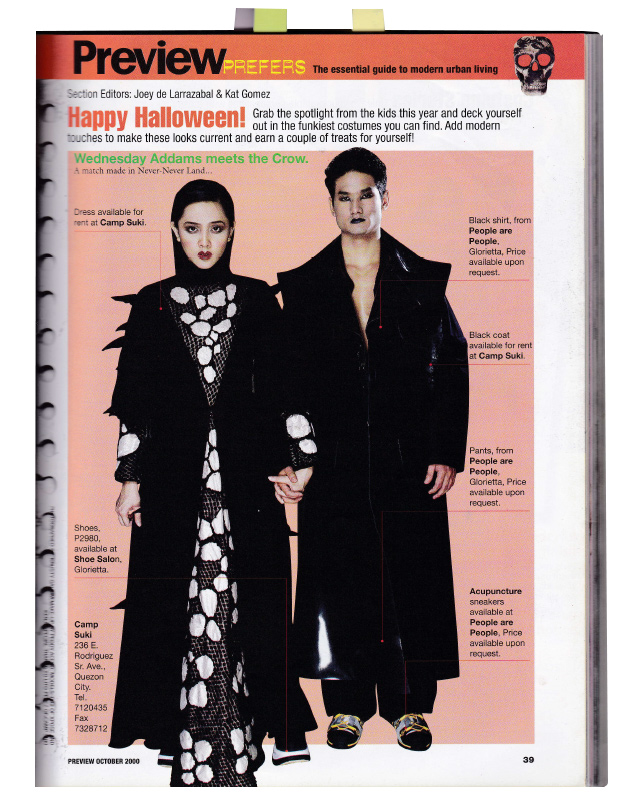 We would even pull out from the costume department (a.k.a. Camp Suki).
18. When social media was manual.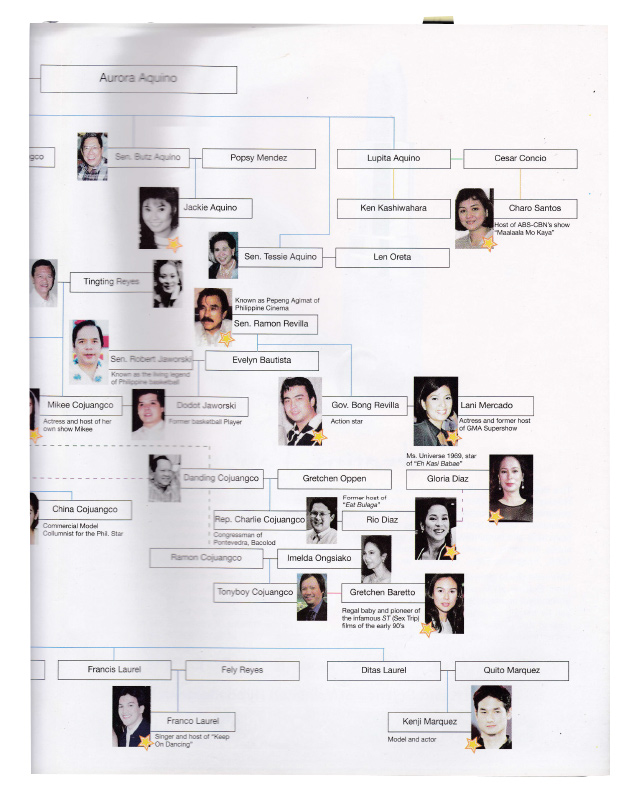 A pre-Facebook Friends page.
19. Before the camera phone.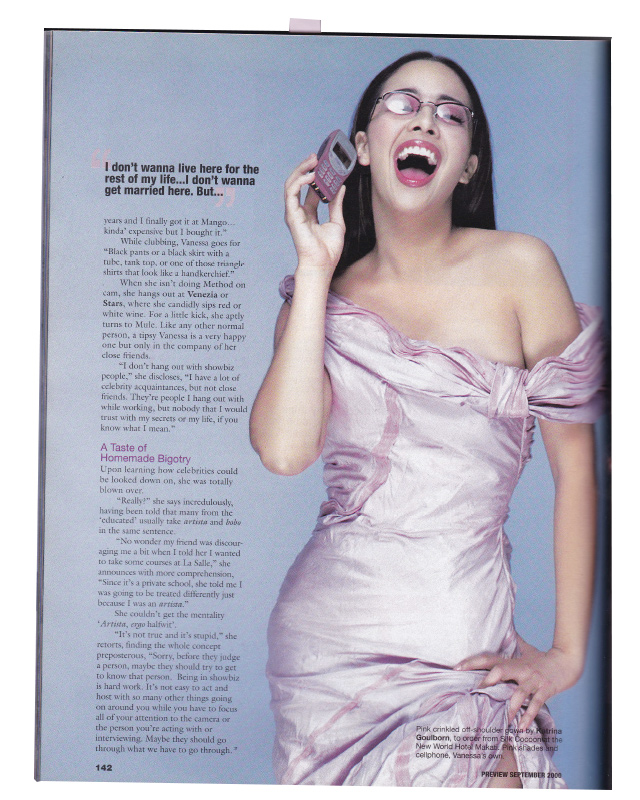 ADVERTISEMENT - CONTINUE READING BELOW

Remember that Nokia phone that offered a compose-a-ringtone option? Vanessa Del Bianco went crazy over that.
20. When we tried to #flatlay.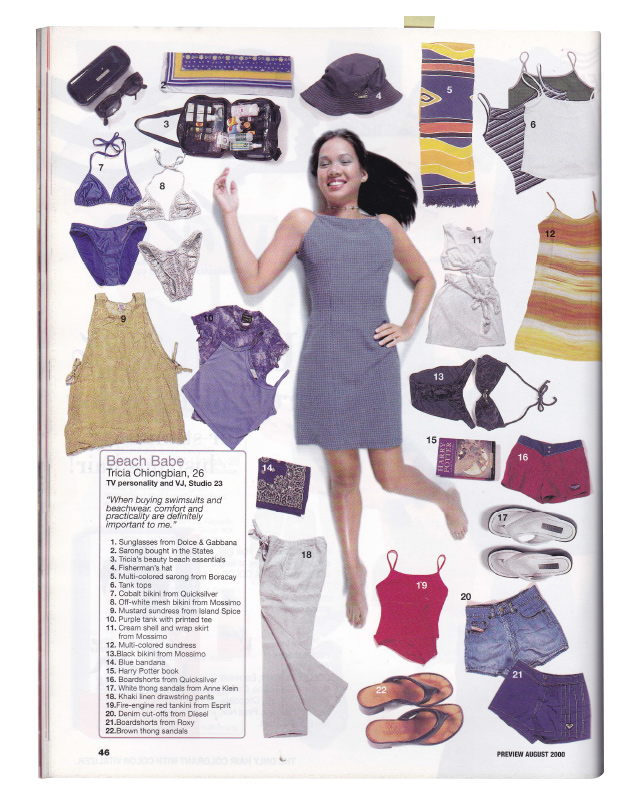 Tried!