Heaven Peralejo wasn't going to miss out on all the fun at Siargao. Just last month, she was living her best beach babe life, surrounded by the palm trees and roaring waves the island state had to offer.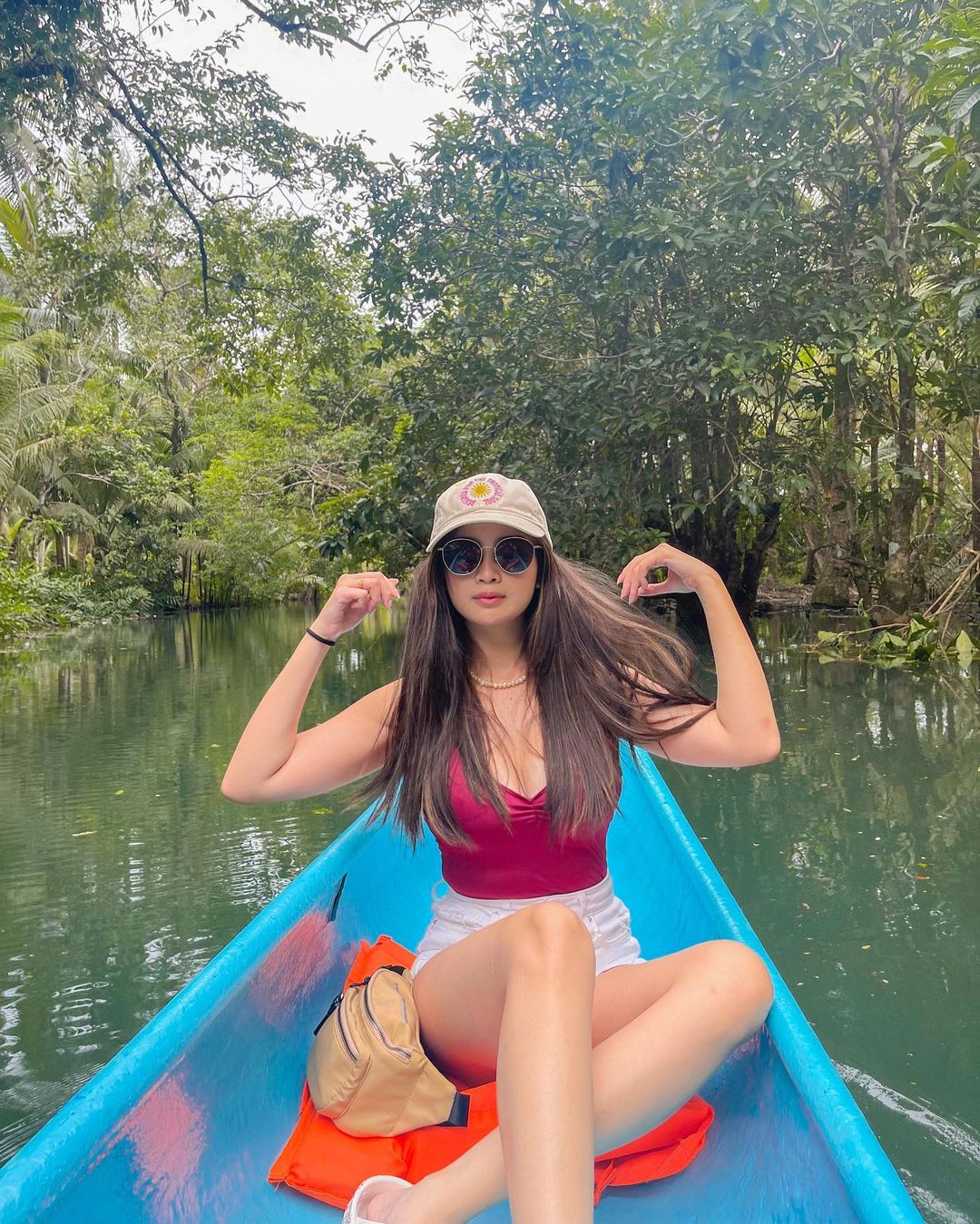 The 21-year-old actress was filled with so much glee that no petty gossip or showbiz rumors could have possibly rained on her parade. This devil-may-care attitude of hers was flaunted through her effortlessly stunning swimsuit shots, where she literally put her best foot forward. We all could some of Heaven's carefree energy, so the next time you're by the shore, try these 8 poses that will perfectly document any of your swimwear looks.
ADVERTISEMENT - CONTINUE READING BELOW
8 Heaven Peralejo-approved swimsuit poses to try on your next beach trip
1. If thigh-grazing slits are a much needed component for your swimsuit cover-ups, then this is the pose that will show it off. Stand with one foot in front of the other, slightly elevating it at its heel. Look away from the camera to fully highlight your chic poolside ensemble.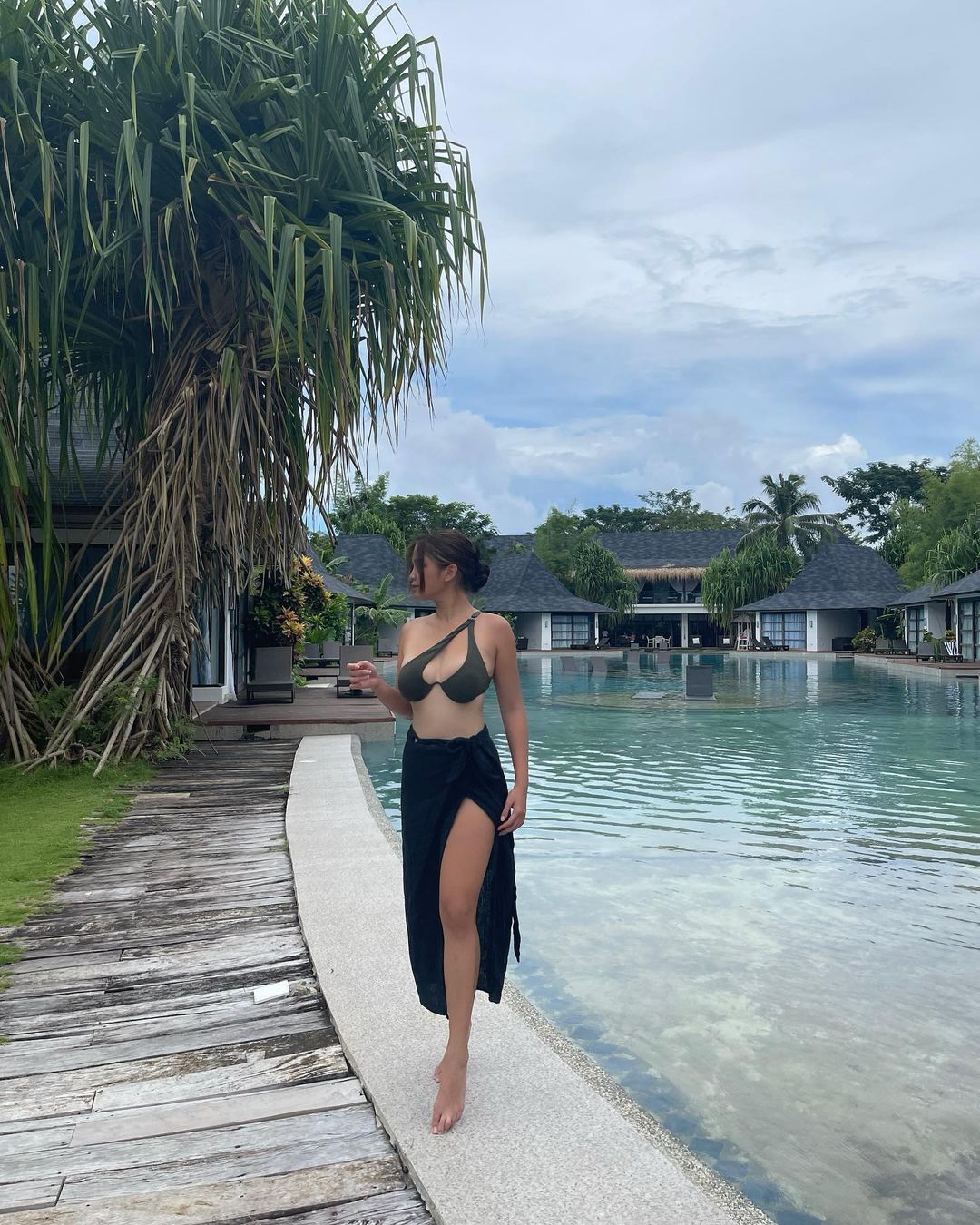 2. Heaven is full on giving us Birth of Aphrodite vibes with this pose. To emulate it, once again stand with one leg in front of the other, put both hands in your hair and face at a 45-degree angle from the camera. This can be made even better if the rushing waves or seaside skyline serve as your background.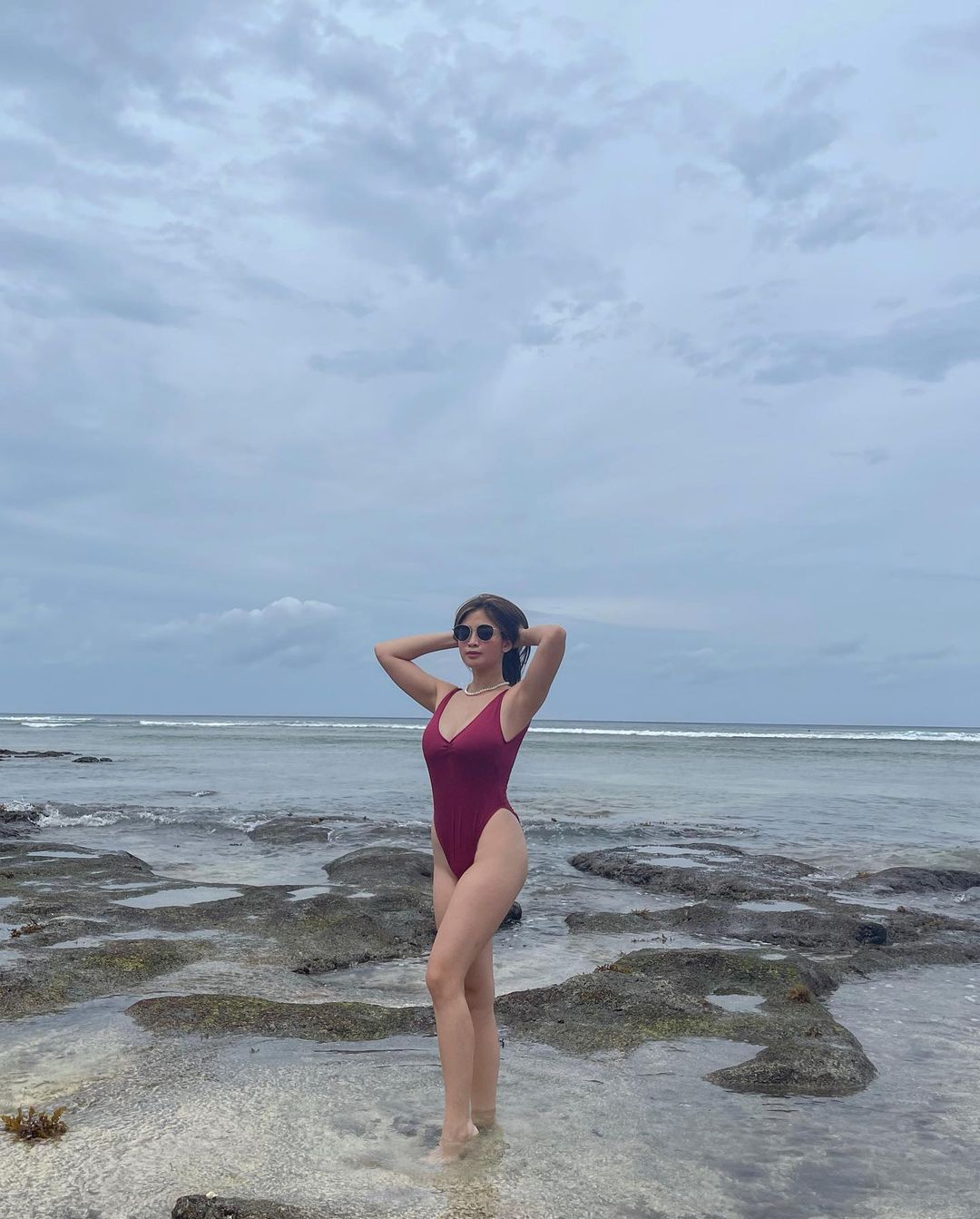 ADVERTISEMENT - CONTINUE READING BELOW
3. For an OOTD shot that's as vibrant as a neon maillot, hold unto some railings behind you while raising and bending one leg. Tilt your head to the sky, put one hand by your face and ever so gently close your eyes for a photo in paradise.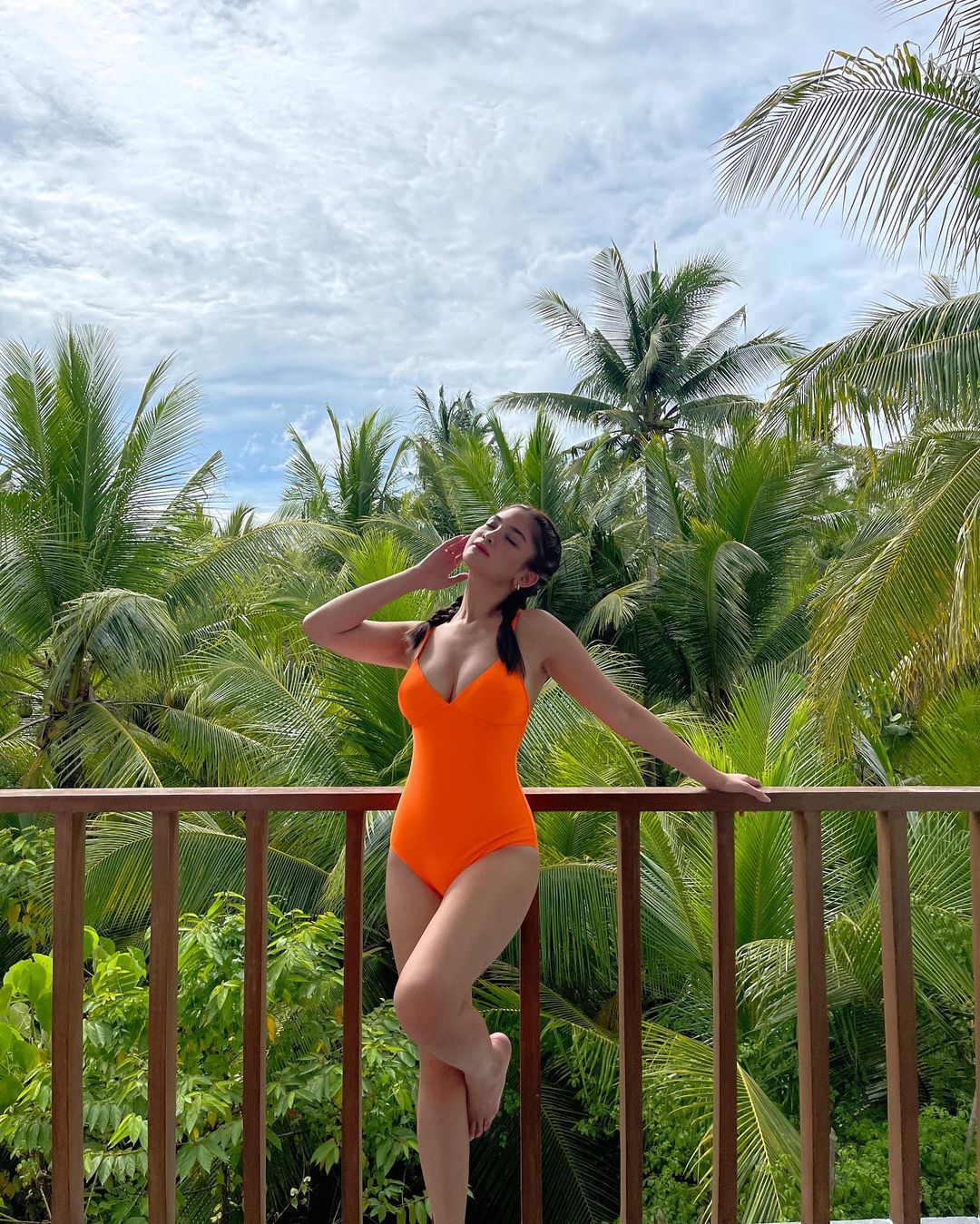 ADVERTISEMENT - CONTINUE READING BELOW
4. Ever since the film Baywatch was released, a red one-piece has become an essential for all the beach babes out there, and we're not mad about it. Spotlight the swimsuit by doing a candid "stepping-out-of-the-water" pose. The best way to achieve this is to actually just walk in front of the camera and to instruct your picture-taker to keep clicking. You're for sure going to have a slew of Instagrammable options after that.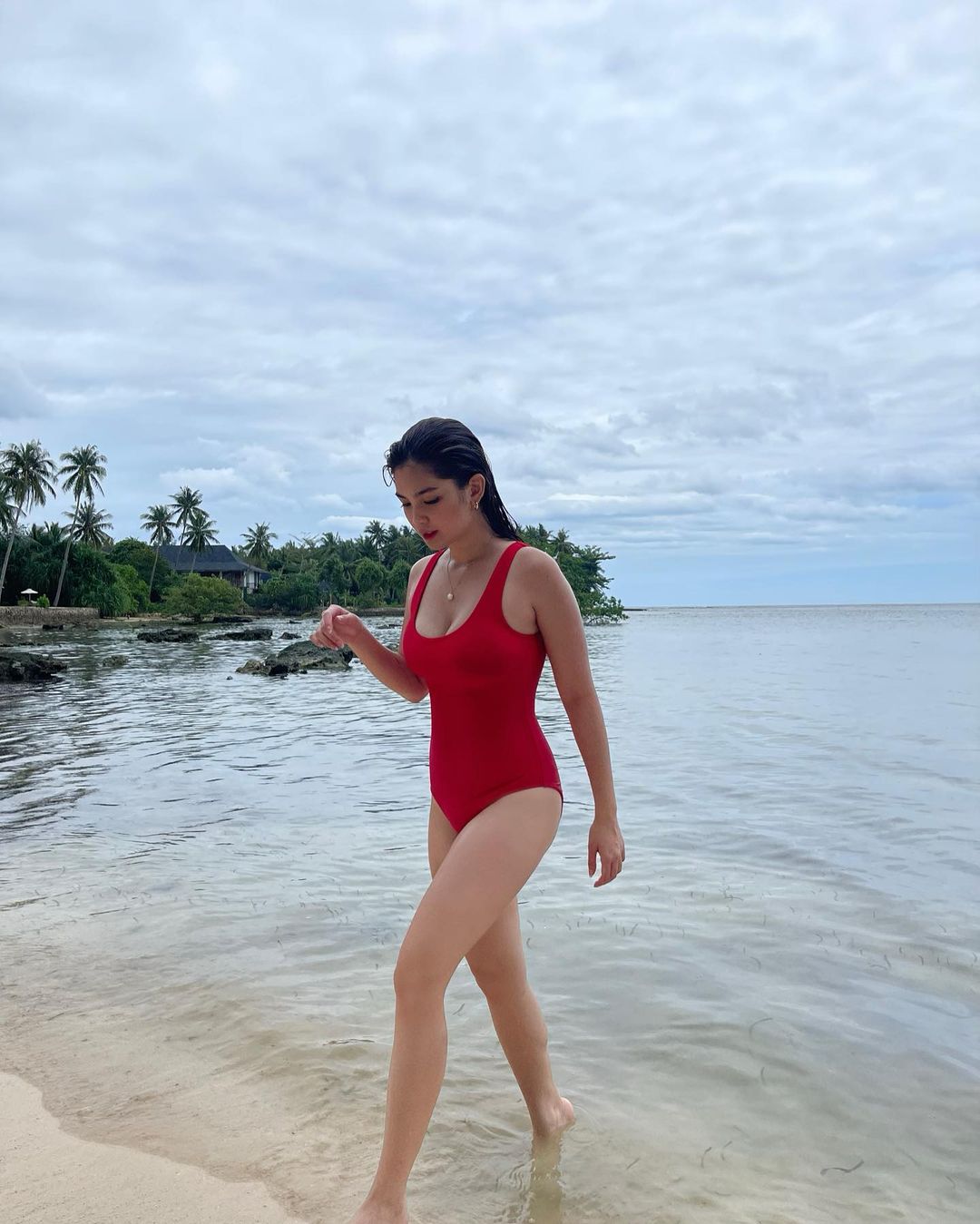 ADVERTISEMENT - CONTINUE READING BELOW
5. This ones a cinematic shot that looks like a still from an islander film. Show off your entire side profile and face away from the camera, making sure the arm nearest it doesn't cover your bod. Slick back your saltwater-kissed hair and have your mouth slightly agape for a dreamy snap. This is also a great opportunity to flaunt some small ink on your arm, by the way.
Related Stories from Preview.ph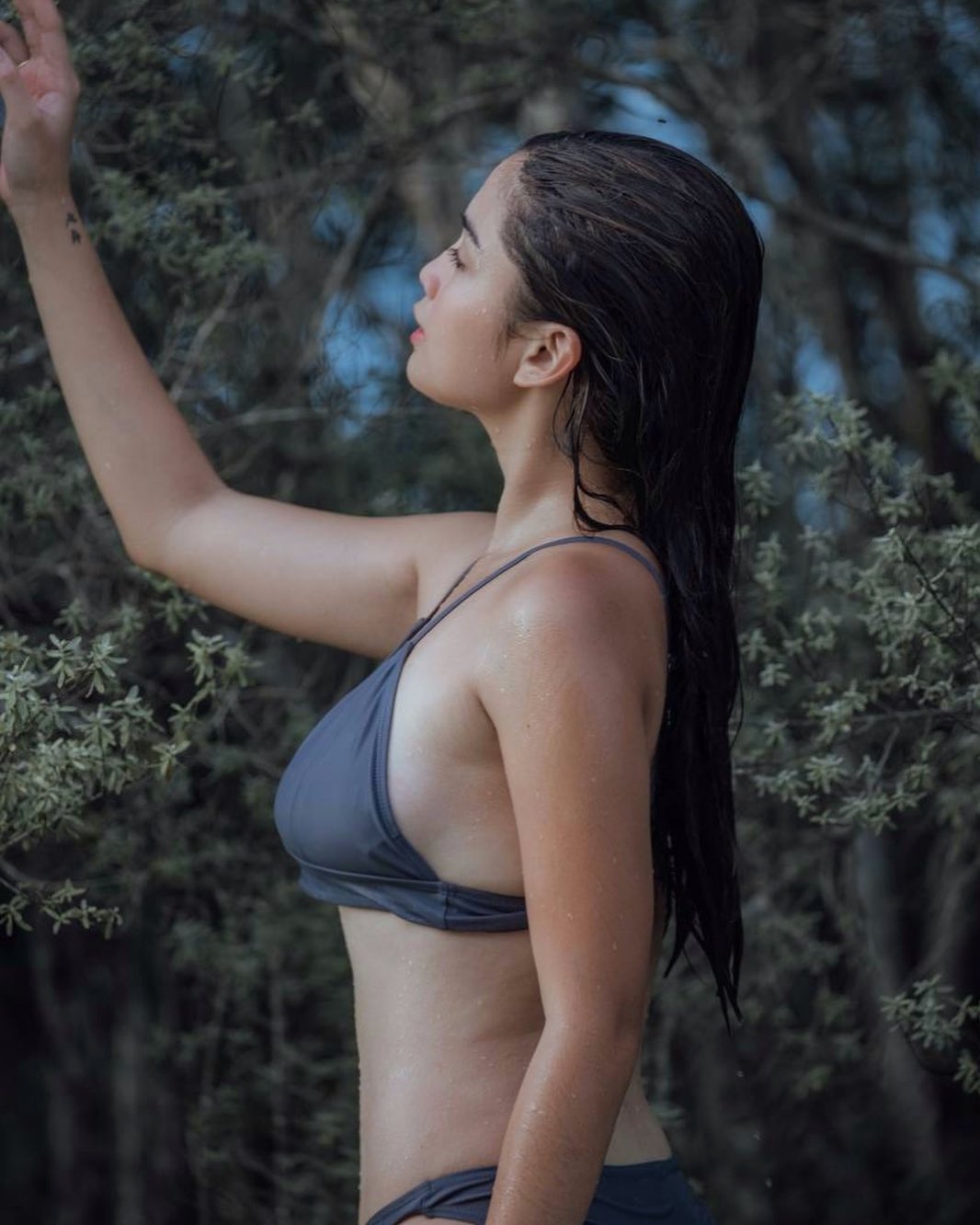 ADVERTISEMENT - CONTINUE READING BELOW
6. Even your breaktimes from swimming can become a double-tap worthy moment. Whilst lying down with your eyes closed, bend one leg and place both arms behind your ears for a "woke up like this" shot.