There's a small but particularly protective and telling moment in hit K-drama Crash Landing on You, the latest big Netflix show with an improbable premise of a South Korean heiress who paraglides all the way to the Demilitarized Zone in the midst of a tornado and is rescued by a dashing and handsome North Korean army captain with a secret life as a former classical pianist and son of a high level politician. (Whew! Yes, it sounds crazy. But it is actually wildly addictive. And somehow, the way it's told in the show makes it seem less bizarre than it sounds.)
Related Stories from Preview.ph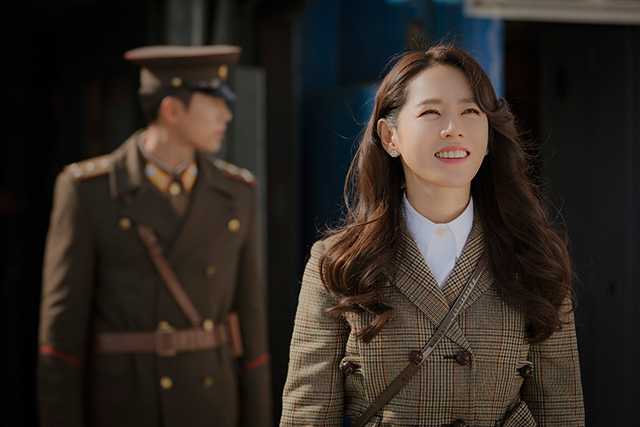 The titas of North Korea adore their village heartthrob Captain Ri Jeong Hyeok, and when a mystery lady, Yoon Se-ri, suddenly shows up as his newly minted fiancee, well, the knives come out. "She has such messy hair," they say judgmentally. So the gallant Captain Ri takes out his handkerchief and gathers Se-ri's artfully cut and layered tresses into a low ponytail. Though her Kate Middleton-level carefully disheveled waves may be the height of fashion, in the mountain village of North Korea, messy hair is apparently a no-no. When her protector gathers her hair to save her from the prying eyes of the town's ladies, it feels stealthily intimate and kind of chivalrous all at once. She also still looks uncannily in style.
ADVERTISEMENT - CONTINUE READING BELOW
Harboring a South Korean could get the good captain in trouble with his superiors, so he tells Se-ri that she has to dress more like other North Koreans. In an attempt to blend in, Se-ri has to get herself a new old wardrobe. She has wisely befriended said titas, and they gleefully take her to the open air village market where everything from vintage clothes to contraband South Korean skincare can be found.
Scroll down below for the clever styling tips we picked up from Se-ri's fashion excursion.
1. Prints are always a good idea.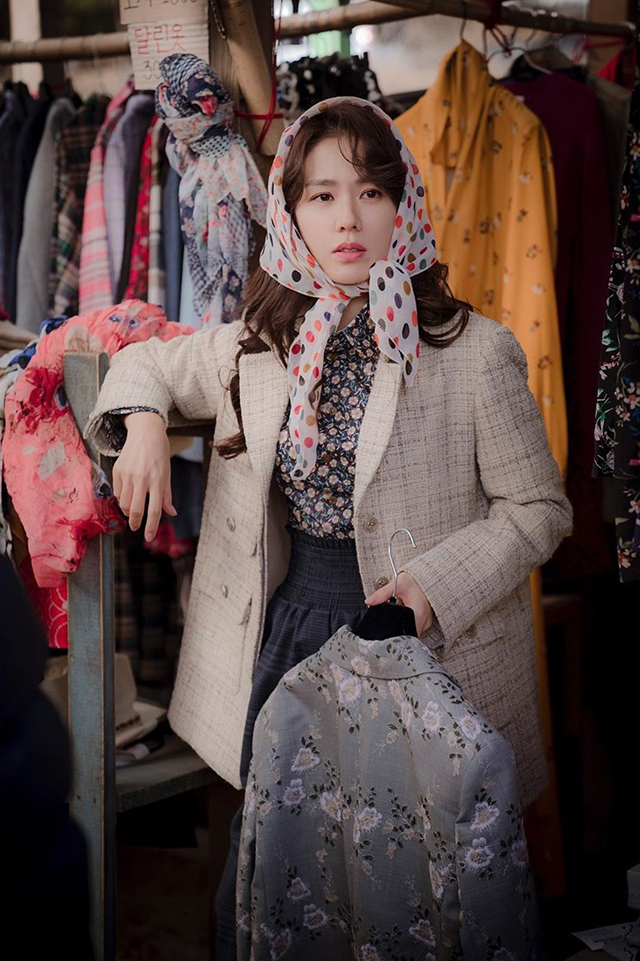 As Se-ri—who runs a fashion and beauty empire back home in Seoul—rummages through the racks, she exclaims, "Didn't I just see these prints at the last Fashion Week?" And she has a point! The plethora of prints, paired with oversized knits and boxy jackets belong to the current collections of big-ticket designers.
2. Textured sweaters are a great way to elevate an outfit.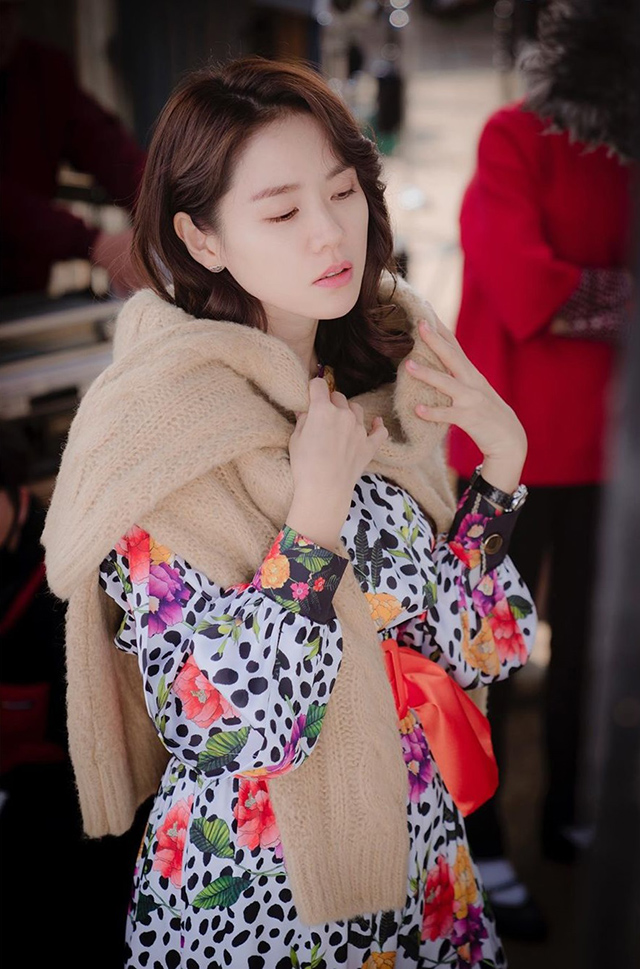 The chunky knits exude the effortless Parisian cool of Isabel Marant and the twee floral prints and plaids evoke the Little Women look pervading the runway presentations of the likes of Erdem and Prada.
3. When in doubt, cinch your waist.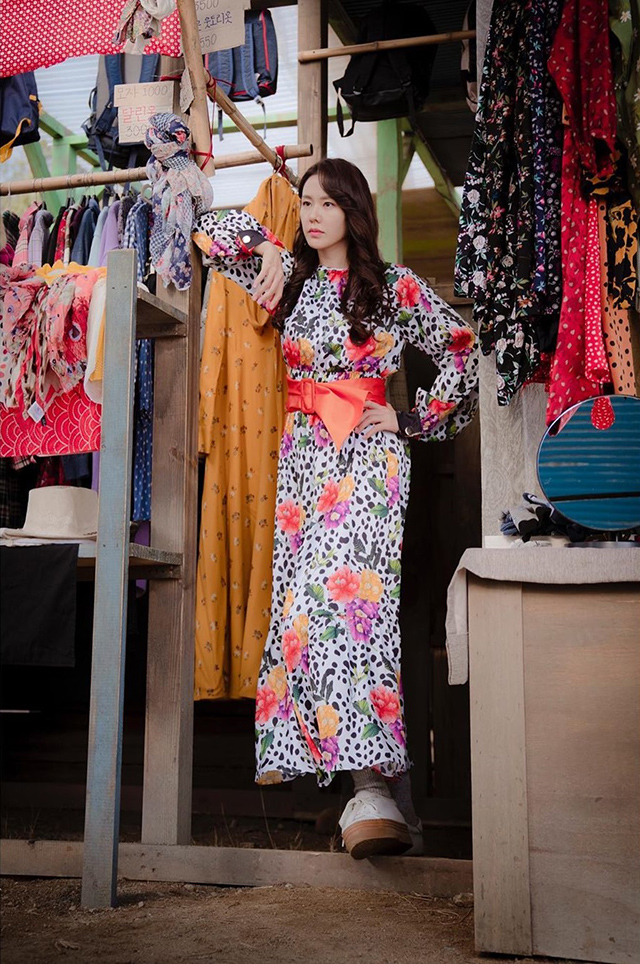 ADVERTISEMENT - CONTINUE READING BELOW
Se-ri shows off her style chops by using big leather belts to create a more figure-friendly silhouette while wearing printed maxi dresses and silk brocade blazers.
4. Pull off print on print with ease by layering a tailored jacket.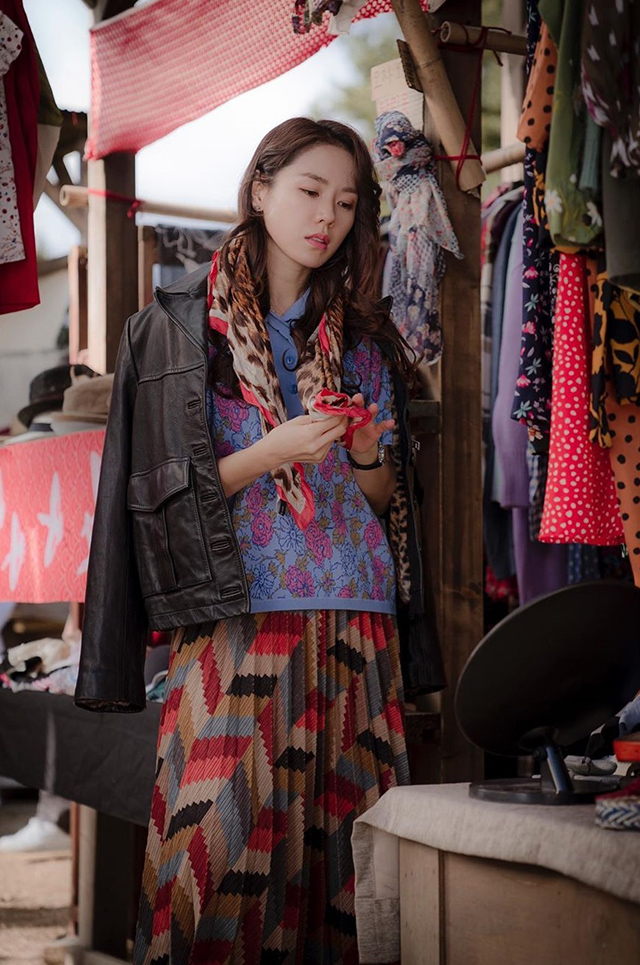 She layers plaids, florals, and polka dots but grounds the looks with an oversized black leather jacket.
4. A casually tied head scarf keeps things modest but current.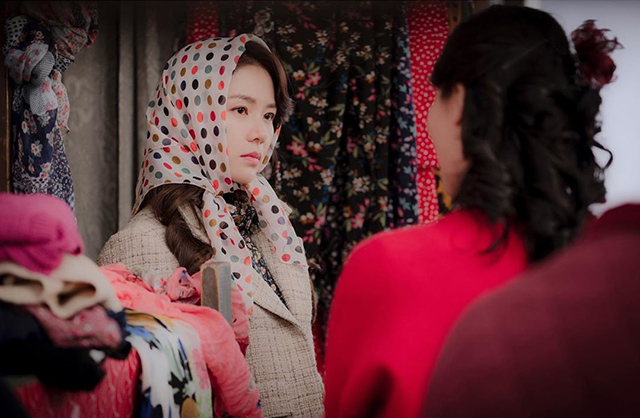 Each outfit is brought to 2020 with platform oxfords and schoolgirl socks, at home in a hilly military outpost as on any urban street style photo. In future scenes, she layers dark tights and Chelsea boots, patchwork skirts, and pastel knits; and when she makes her final trek back home, she does so in a camel coat with an oversized collar.
Rapper/songwriter/producer Suga of BTS once said in an interview at the Grammy Museum, clarifying how fashion and music work together in K-pop: "All of these elements amalgamate together in a visual and auditory content package." And this amalgamation can also be applied to the ever more popular K-drama works. While K-drama does rely on the time tested tropes of the classic soap opera, they have managed to integrate style, beauty and fashion as a way to illuminate and elucidate the characters and story lines. As Yoon Se-ri has to abandon her designer wardrobe to make the most of the vintage and seemingly outdated pieces, she also taps into a part of her personality that she had long buried: her girlish trust and loving heart. Forced to shed her well-coordinated wardrobe, she also lets go of her ruthless corporate persona and finally frees her heart love again.
Most people never have the dramatic twists and turns of a K-drama in their daily lives, but we can play with our style to discover parts of our selves that need to be liberated.
ADVERTISEMENT - CONTINUE READING BELOW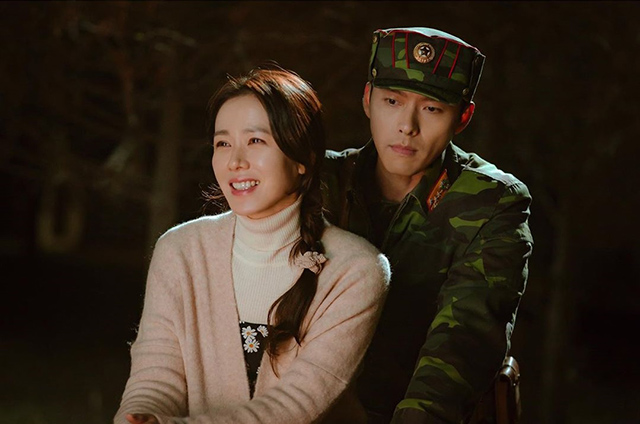 The last touch to Se-ri's North Korean makeover is a trip to the hair salon. She chooses a complicated and lacquered hair style called The Goodbye. She says that it is her goodbye to her North Korean life...but her story has only begun.
Hey, Preview readers! Follow us on Facebook, Instagram, YouTube, Tiktok, and Twitter to stay up to speed on all things trendy and creative. We'll curate the most stylish feed for you!