For some, real luxury equals maximum comfort. That signals a pass on micro Fendi bags, Jacquemus tots, and the new bite-sized Lady Dior, which can fit a phone, a cardholder, and a lipstick. Sure, these are strong pieces to have in your wardrobe, but let's face it: Sometimes you'll find yourself craving a real ark of a bag that'll hold your books, makeup kit, chargers, and everything else you'll be needing for a long day. If you're scared stiff of creasing the sheen and denting the structure of an austere leather shopper, just opt for a canvas bag! We've rounded up ten designer totes that'll can serve as your trusty bag for daily wear. If you're still on the hunt for a big bag that'll last you years, read on.
10 of the Best Investment-Worthy Designer Canvas Tote Bags to Buy:
Created by Dior's Creative Director Maria Grazia Chiuri, the Book Tote has taken on a life of its own as an elegant, functional maxi bag coveted by fashion girls everywhere. The noteworthy toile print is a strong selling point. Oh, and you can have this bag customized with your name on it, too.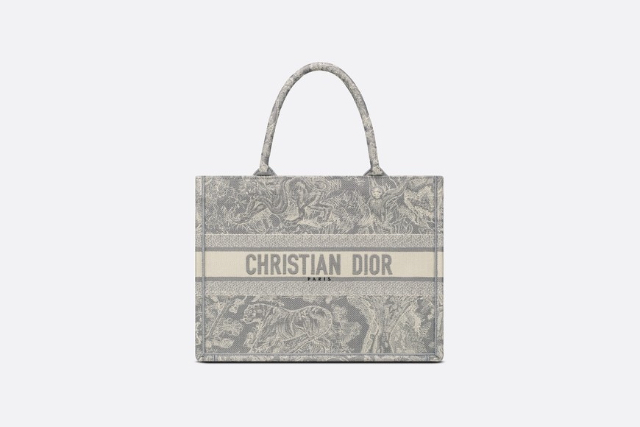 ADVERTISEMENT - CONTINUE READING BELOW
Small Dior Book Tote in Gray Toile de Jouy Reverse Embroidery, $3,100, (approximately P148,800), DIOR
2. Saint Laurent Rive Gauche Tote
If you think a tote bag is too plain, opt for a contrasting, tri-toned shopper. This item from Saint Laurent is perfect for those with a taste for bold, elegant text logos and subtle standouts. Pair this with a monochromatic beige outfit and black boots and you'll be good to go.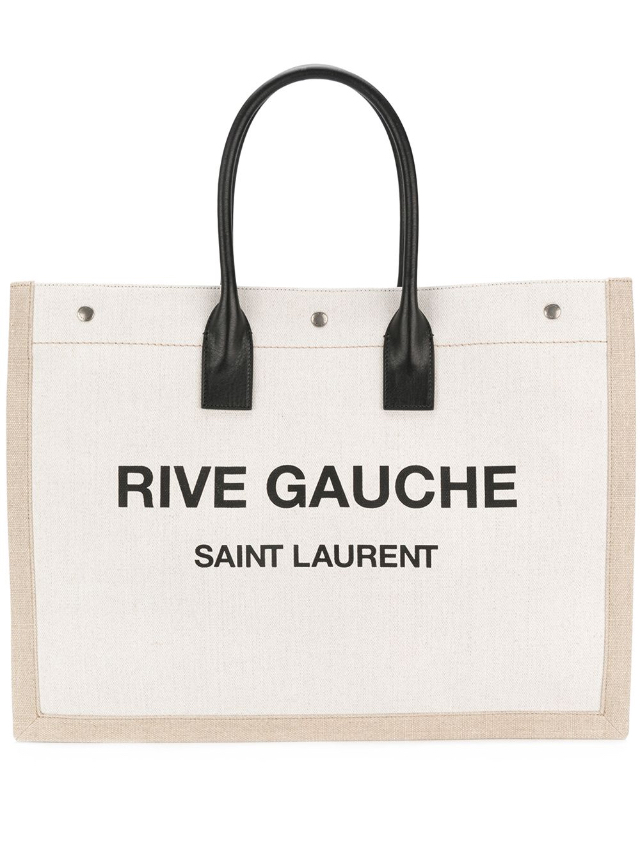 Rive Gauche logo tote bag, $1,352, (approximately P65,848), SAINT LAURENT
3. JW Anderson Belt Tote Bag
Give your look an edge with this nautical tote from JW Anderson. It's quite the novelty bag: You have the belt straps, the anchor logo, and the clean, dim white canvas. While it's a statement bag, the polished composition is neutral enough for daily wear.