As a singer and host, we hardly ever see Sharon Cuneta wearing bags at all. But as it turns out, the Megastar is quite the collector, accumulating a sizeable collection of designer bags over the years. She recently shared part of her collection in a vlog by popular demand, which consisted of Hermès Birkins in various colors and a couple of vintage Chanel and Louis Vuitton.
TOP STORY: Heart Evangelista Is a Real-Life Astrid Leong and Here's Why
See some of the bags she shared below!
1. Hermès Birkin
The first bag Sharon featured is this 35cm black crocodile skin Hermès Birkin with silver hardware. It was first spotted when she returned from a sabbatical in Hong Kong following rumors of her having problems with her husband. She didn't expect for the bag to be such a big deal, even landing front page of a local newspaper!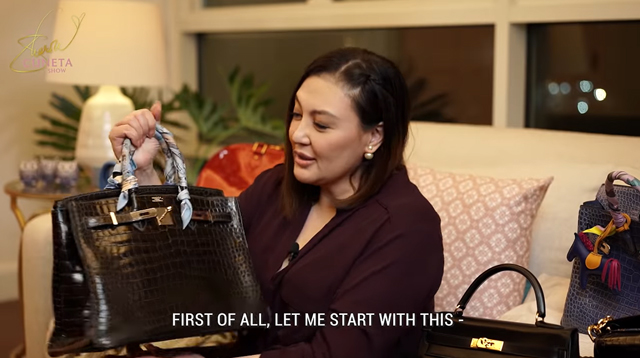 ADVERTISEMENT - CONTINUE READING BELOW
She then went on to show more of her Birkin bags, saying she prefers to have them in shiny finishes over matte. Sharon owns Birkins in colors like Bleu Brighton (her favorite), Periwinkle Leather, Rose Lipstick.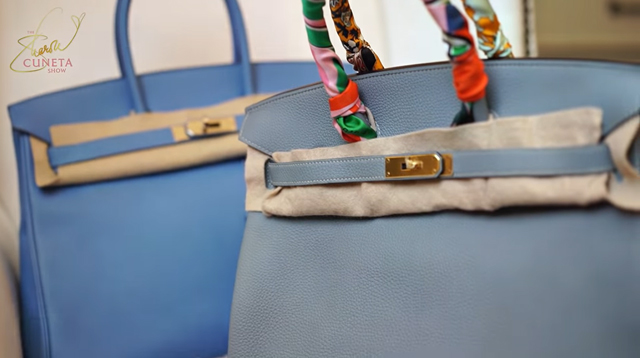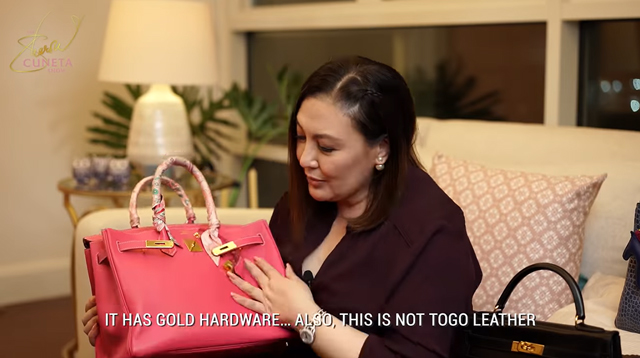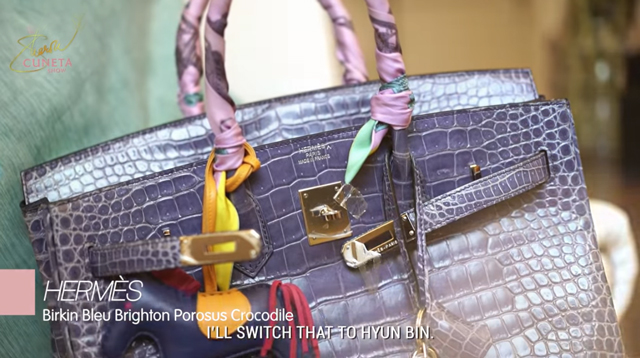 2. Hermès Kelly
Aside from Birkins, Sharon also loves Kelly bags. The first one she bought is a black one with gold hardware that's now around 30 years old, though in the video, you'll see that it's been kept in pristine condition.
ADVERTISEMENT - CONTINUE READING BELOW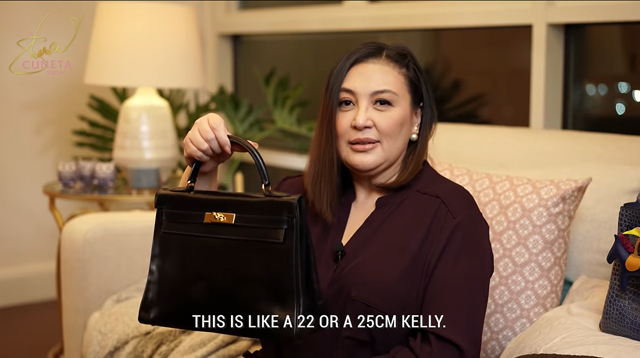 3. Chanel Vintage Chain-Strap Bag
This white chain bag was the only Chanel bag featured in the video. Can you believe she's also owned it for almost three decades?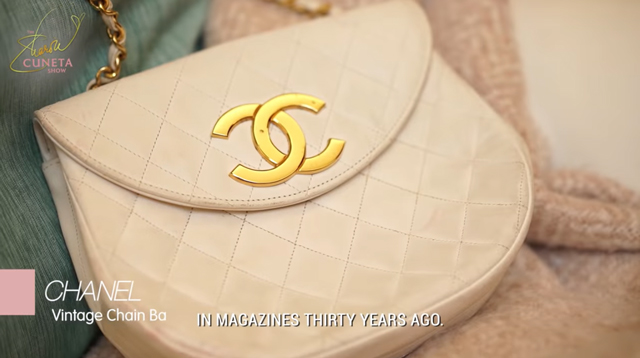 ADVERTISEMENT - CONTINUE READING BELOW
4. Louis Vuitton Bags
Sharon is also a big fan of Louis Vuitton, and her top picks include an Amarante Monogram Vernish Melrose Avenue bag, a Brea in purple crocodile leather, an black Twist bag, and a Capucines in pearl gray.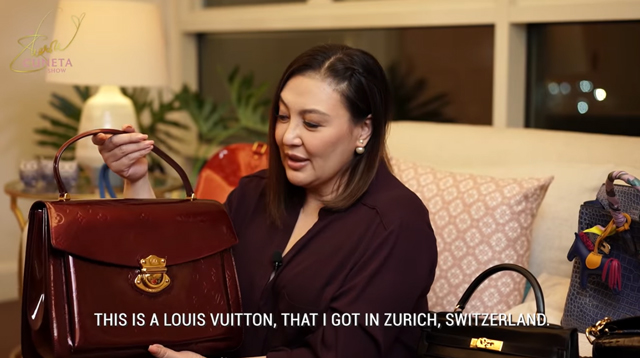 ADVERTISEMENT - CONTINUE READING BELOW
That said, the most special one in her collection is the vintage Louis Vuitton bag in Damier canvas left by her late mother Elaine. According to Sharon, it was the last bag her mom used before being rushed to the hospital, and she keeps everything that was in that bag to this day.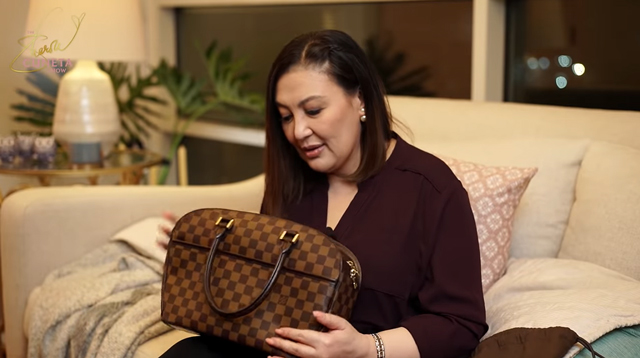 ADVERTISEMENT - CONTINUE READING BELOW