Korean celebrities seem to have it all figured out when it comes to their personal style. So at yesterday's Penshoppe Fan Con with Sandara Park and Nam Joo Hyuk, Preview did not miss the chance to ask them for some fashion advice. Ever wondered how these Hallyu stars dress for a date? Read on and find out!
Dara says that her style has relaxed over the years since her 2NE1 days when she used to favor elaborate prints and bold patterns. Now, she tends to lean toward simple and laidback pieces. This also reflects her ideal date outfit: a white shirt and a pair of jeans.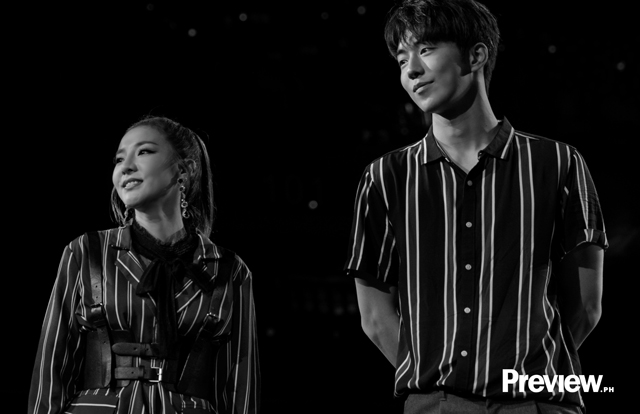 IMAGE Koji Arboleda for Preview
It's a fashion formula that might even match your date's outfit since guys are usually in jeans and a T-shirt, says Dara, also adding how it's sometimes better to dress simply on a date. "One Valentine's Day, I tried to wear a red dress with a red ribbon... parang ako 'yung gift," she recalled. The room burst into laughter, natch, but she did note that she regretted looking too "OA."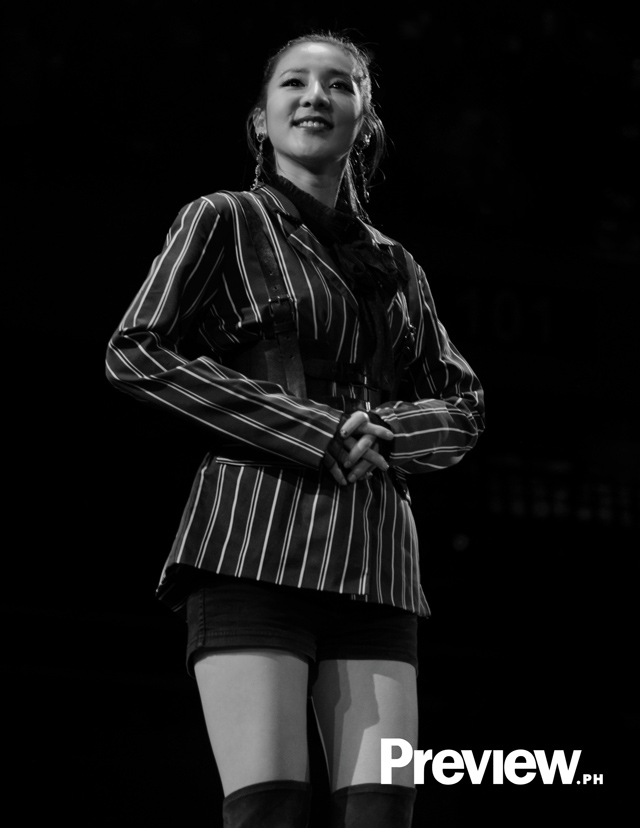 ADVERTISEMENT - CONTINUE READING BELOW
IMAGE Koji Arboleda for Preview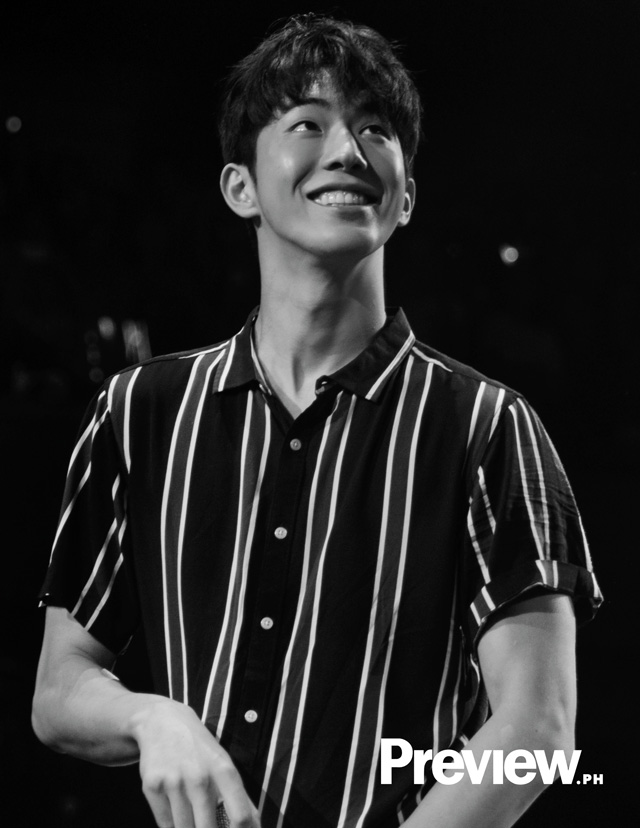 IMAGE Koji Arboleda for Preview
Joo Hyuk echoed Dara's style tip. He said that the best outfit to wear on a date is something that's "basic and clean," and that it's more important to feel confident in what you're wearing. If you need a more specific idea, how about the K-drama actor's fave Penshoppe combo? A striped pullover paired with dark-colored bottoms and sneakers. Cool and easy!