In late 2020, Marikina Shoe Gallery, the main hub for Marikina-based shoemakers and home of the world's largest shoes, (as certified by the Guiness Book of World Records in 2002) closed down. The closure took place just weeks after parts of NCR, Central Luzon, and Calabarzon were devastated by Typhoon Ulysses, with Marikina in particularly being one of the most ravaged cities—following the Marikina River reaching water levels surpassing those recorded in 2009's Typhoon Ondoy. As a result, residents in the area were forced to flee their homes and local businesses were left struggling.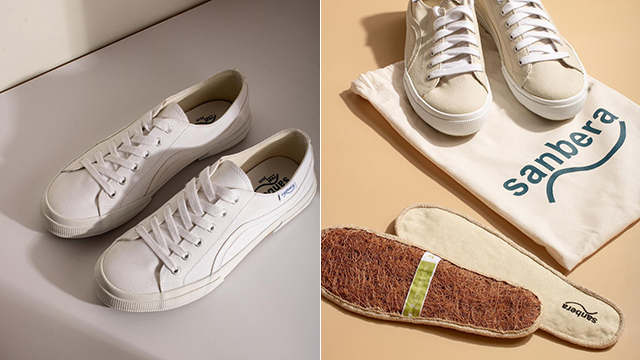 Following Ulysses, local brands set up donation drives to help Marikina shoemakers and Riverbanks Mall even set up a temporary home for Marikina Shoe Gallery concessionaires.
Months later, homegrown businesses both in the area and around the country continue to feel the after-effects of the calamity and of course, of the COVID-19 pandemic. And so the question on our minds now is this: How is the Marikina shoe industry doing in 2021? Marikina-based footwear brand Sanbera proves that the future is bright.
ADVERTISEMENT - CONTINUE READING BELOW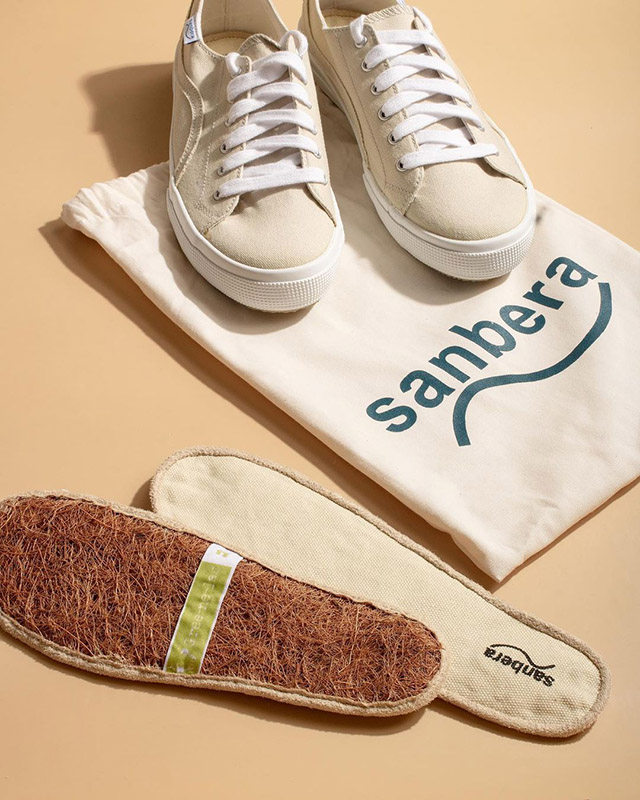 Meet Sanbera, the Marikina-based sneaker brand that deserves your attention:
When asked how the Marikina shoe industry is looking in 2021, Sanbera owner Mikko de la Paz says the community right now is primarily "encouraging young entrepreneurs" like himself to (excuse the pun) get their feet in the door, especially amid the pandemic. De la Paz runs his business, which officially started in November 2020, with help from his father, Noel. "I think what's good about this new generation," says the elder de la Paz is "more of the younger people now are interested in starting up businesses, not like my generation or maybe the generation in between where people were just content with being employed. 'Yong entrepreneurial spirit, I think, is coming back and hopefully that will help boost this industry."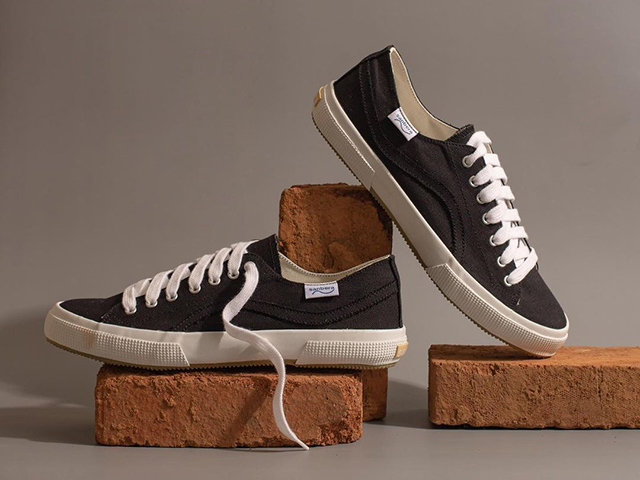 The father-and-son duo are themselves based in Marikina and, as with many families from the area, come from a lineage of shoemakers. Though not originally as immersed in the industry as some families in the area might be, the de La Pazes share that they were able to find support from family and friends who connected them to industry resources so they could begin building their business. "It allowed us to have a base from which to start," says the elder de la Paz, who notes that he Marikina shoe industry has historically been known as "a mom-and-pop type of a business." He describes the industry as long having been a harmonious collective where "you have all sorts of artisans in Marikina; some specialize in making soles, some specialize in the leather, some specialize in heels, and then they just put it together and they work out of their houses."
Noel recalls, perhaps with some degree of nostalgia, that Marikina had once been the shining star of the local shoe industry, but decades of economic downturn as well as the rise of more affordable products from across the globe in the Philippines played a big hand in changing that.
"So I think that's the end goal," says Noel of his son's business, "to try to revive the industry so that there will be more jobs for people." That and, as Mikko notes, "to build a Filipino brand we could look up to," sharing his desire to have local brands be not only at par with international brands in terms of quality, but enjoy the same kind of reverence and even popular appeal.
ADVERTISEMENT - CONTINUE READING BELOW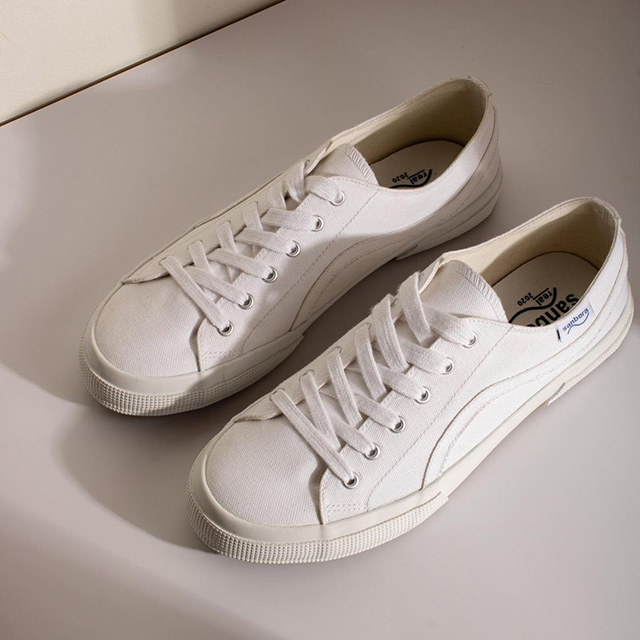 When describing Sanbera and its style philosophy, the younger de la Paz sticks to two key descriptors: Simplicity and minimalism—"to make it easier for a lot of people to pair with their outfits." As of writing, Sanbera offers one flagship sneakers known as the Sanbera Real, which is available in three staple colors (Classic White, Classic Cream, and Classic Ocean Blue) as well as two limited-edition shades (Summer Blue and Classic Black). The pair sports a slim silhouette composed of a lightweight canvas upper, natural rubber outsole, white shoelaces, and Coco-Coir Insoles—more on those later. The casual sneaker embodies the kind of understated elegance you might find in classic skater shoes or vintage high-tops.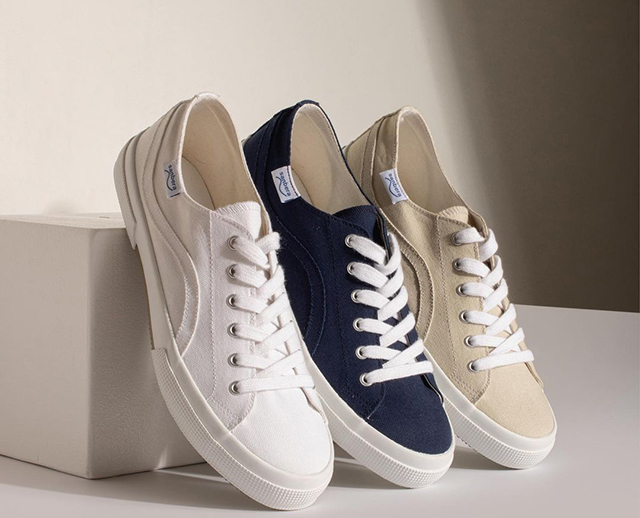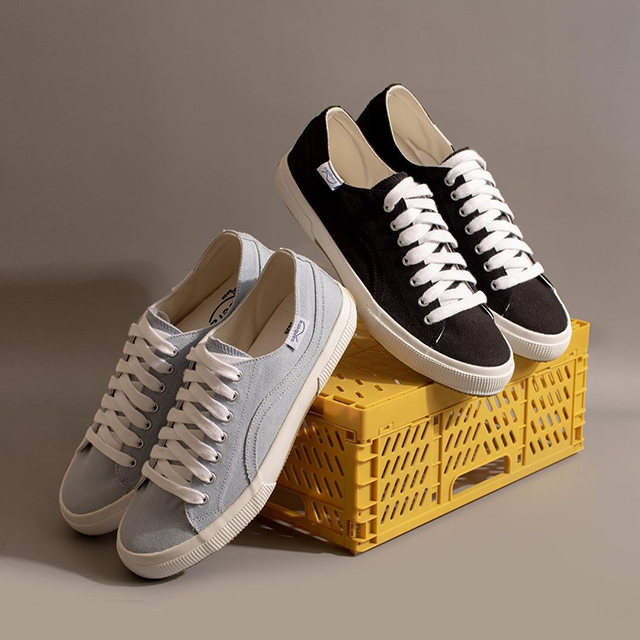 With his goal in mind, Mikko admits that oftentimes the local market is less interested in homegrown products with some even considering them of a lower quality than those from other countries, "so that's where the marketing really comes in," he says. And it's here as well where the father-and-son's dynamic seems to shine. Where the former is primarily a business consultant, the latter is both designer and visionary.
ADVERTISEMENT - CONTINUE READING BELOW
"He just checks with me as to my opinion whether he thinks it may work or not. We debate on it. We look at the pros and cons and then I help out by referring to him resources in the industry that he could consult," says Noel. Where Dad hones down on the more practical aspects of the business, Mikko works mostly from a product-centered standpoint, he himself noting that his strength lies not just in shoe designs—which he works on with Marikina-based footwear artisans—but also in understanding the online space in which they currently operate and knowing how to elevate his products in the eyes of consumers.
"I see a future in online buying, especially for shoes," says Mikko who observes that even the less tech-savvy (i.e. those of his father's generation) are now more familiar with online shopping, largely due to the restrictions of the pandemic. When looking ahead, Sanbera aims to eventually grow their web store and find ways to make online sneaker shopping easier, likely with services that allow customers to try products on before buying them, Mikko notes.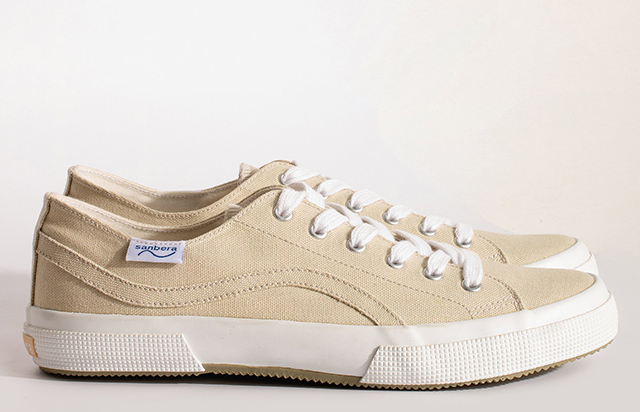 When conceptualizing the brand, the de la Pazes realized that "we needed to think of an edge," says Mikko, leading father-and-son to create not just a stylish sneaker, but an environmentally friendly one, too. "It's easier said than done," admits the younger of the two, "but luckily but in the Marikina footwear hubs that we worked with, they really helped us out in sourcing materials and connecting us with manufacturers that use more eco-friendly materials when they make their shoes."
Sanbera sneakers make use of natural rubber from Davao—a more sustainable option compared to commonly used materials like EVA rubber, which can be considered a pollutant when decomposed. The brand also constructs their styles with the aforementioned Coco-Coir Insoles or "coconut-shredded insoles" (in place of polyester), which they source from a local business in Quezon City. Sanbera's Coco-Coir Insoles can even be purchased separately, should they ever need replacement, allowing for a less wasteful approach when it comes to preserving sneakers over time.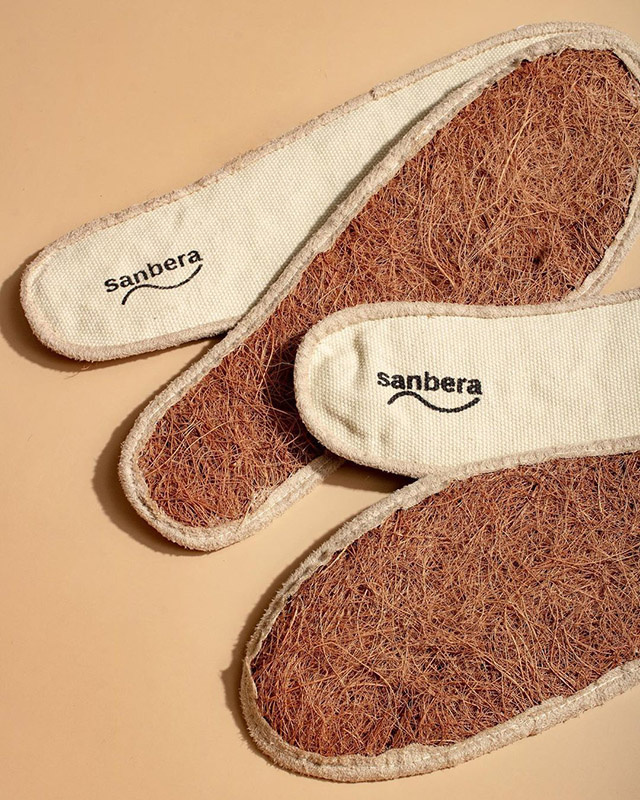 ADVERTISEMENT - CONTINUE READING BELOW
Noel admits that the interest in eco-friendly products in the Philippines still has room to grow, but he and his son are "optimistic that we can educate the local market to see the value of pushing for environmentally friendly products."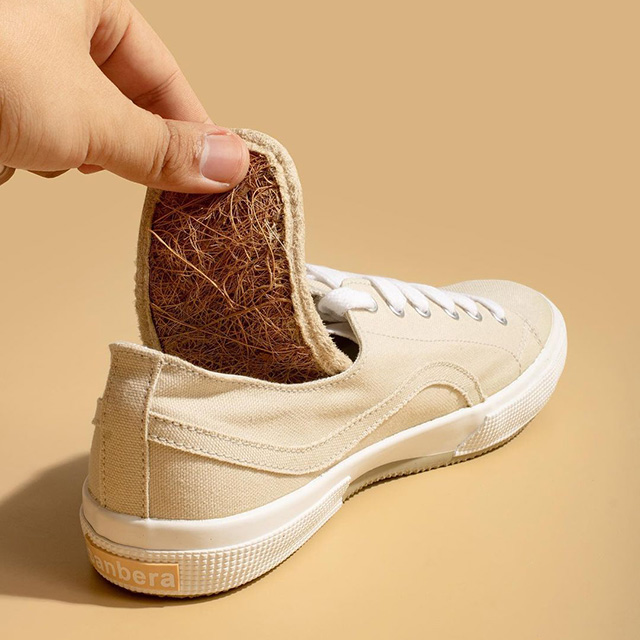 In a way, Mikko and Noel bring together the best of both the old and the new when it comes to the Marikina shoe industry—its storied history and its still ripe potential. Together, the father-and-son duo uphold the industry's longstanding tradition of a family-run business, of local craftsmanship, and of a dedication to quality. No, Sanbera is not the embodiment of the Marikina shoe industry as we have come to know it. But it is a great starting point to imagine what the industry could be.
You can shop Sanbera sneakers and insoles through their official website.
For more information, log on to Sanbera's Instagram page.
*This story originally appeared on Spot.ph. Minor edits have been made by the Preview.ph editors.
Related Stories from Preview.ph
Hey, Preview readers! Follow us on Facebook, Instagram, YouTube, Tiktok, and Twitter to stay up to speed on all things trendy and creative. We'll curate the most stylish feed for you!