When it comes to being blessed with thrifting skills, artist Jess Smith seems to be one of the lucky ones on the front line. One of her ukay-ukay finds? A rare vintage necklace made by a renowned sculptor, which happened to be worth around P180,000!
LOOK: Artist Buys Rare Art Piece Worth P180,000 at a Thrift Store
On one of her regular thrifting days, the 23-year-old artist spotted the ultra-unique find at a thrift store in Pittsburgh, Pennsylvania, US, where she went straight to the necklace rack. A particular charm that caught her eye was one with a "giant" neon pendant that she estimated to be about two by two or three by three inches.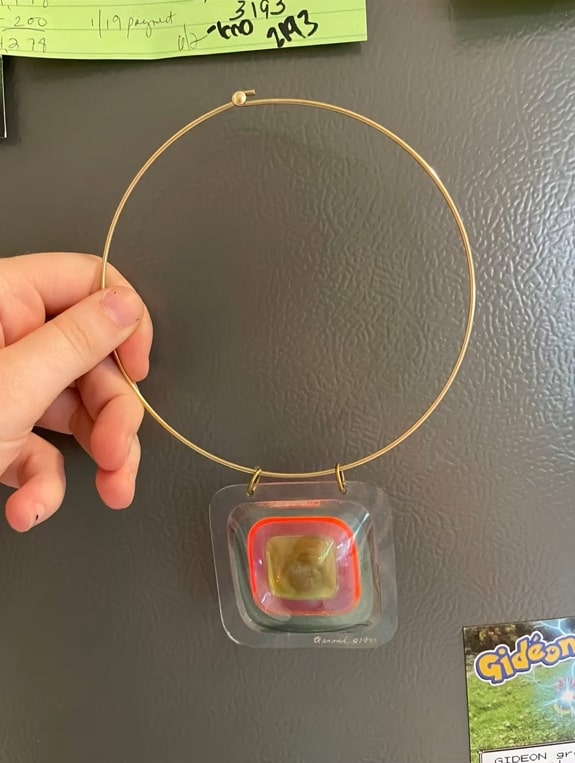 ADVERTISEMENT - CONTINUE READING BELOW
While she initially thought the item was made of plastic, Jess examined the piece and considered its possible value, according to an interview with Insider. The pendant, with its translucent and bright shades, shone with '70s aesthetics, and was further confirmed by the inscription on its right side that read "1973."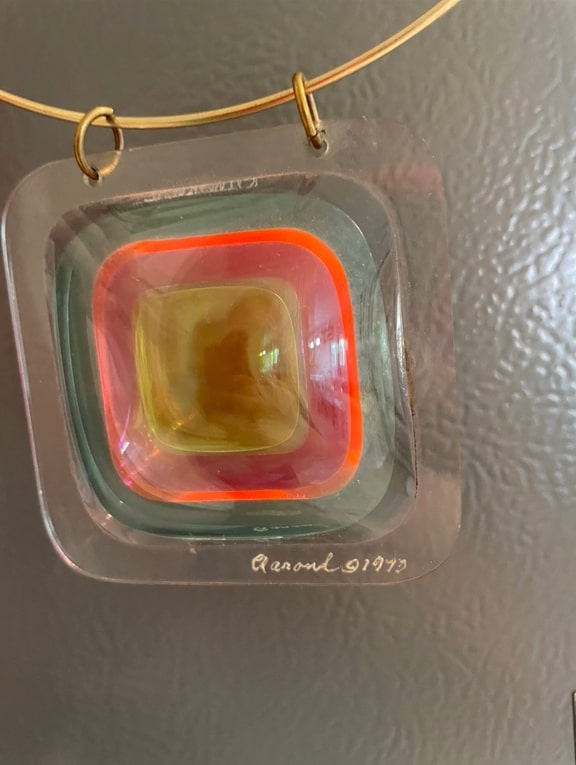 Jess ended up buying it for $1.99, which is approximately P112. Beside the year was what appeared to be an artist's signature, so she did some digging through Google Lens and its reverse image search feature.
After a couple of attempts, the artist spotted a potential lead–the necklace appeared to be similar to the work of Pittsburgh sculptor Aaronel deRoy Gruber, an artist who was known for her colorful 3D plexiglass pieces.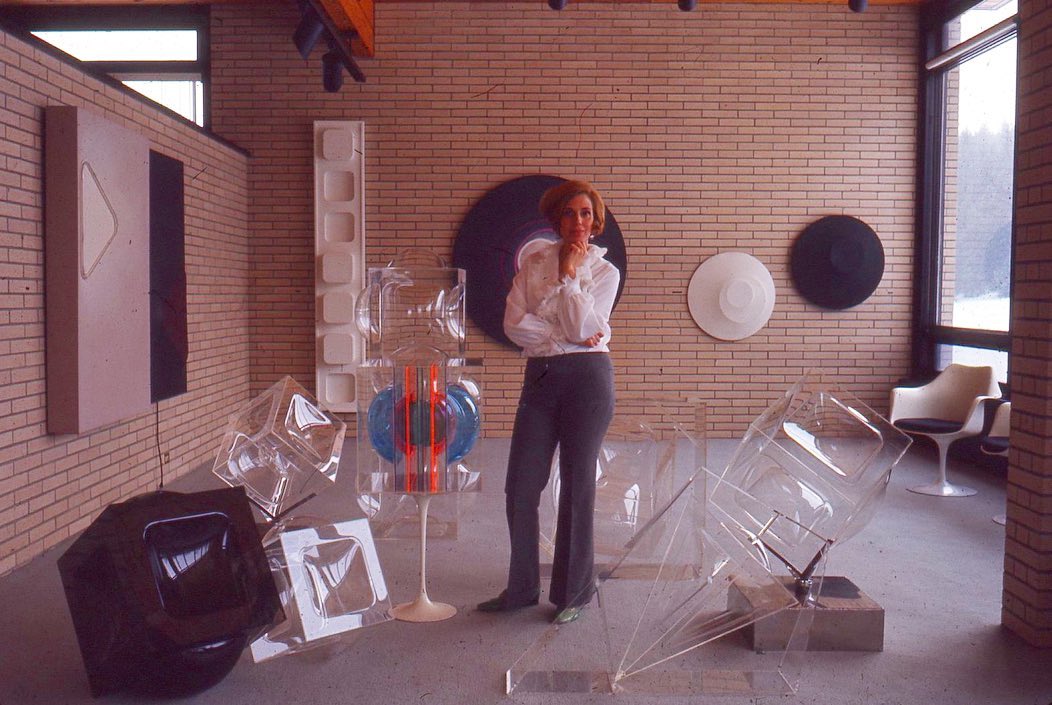 ADVERTISEMENT - CONTINUE READING BELOW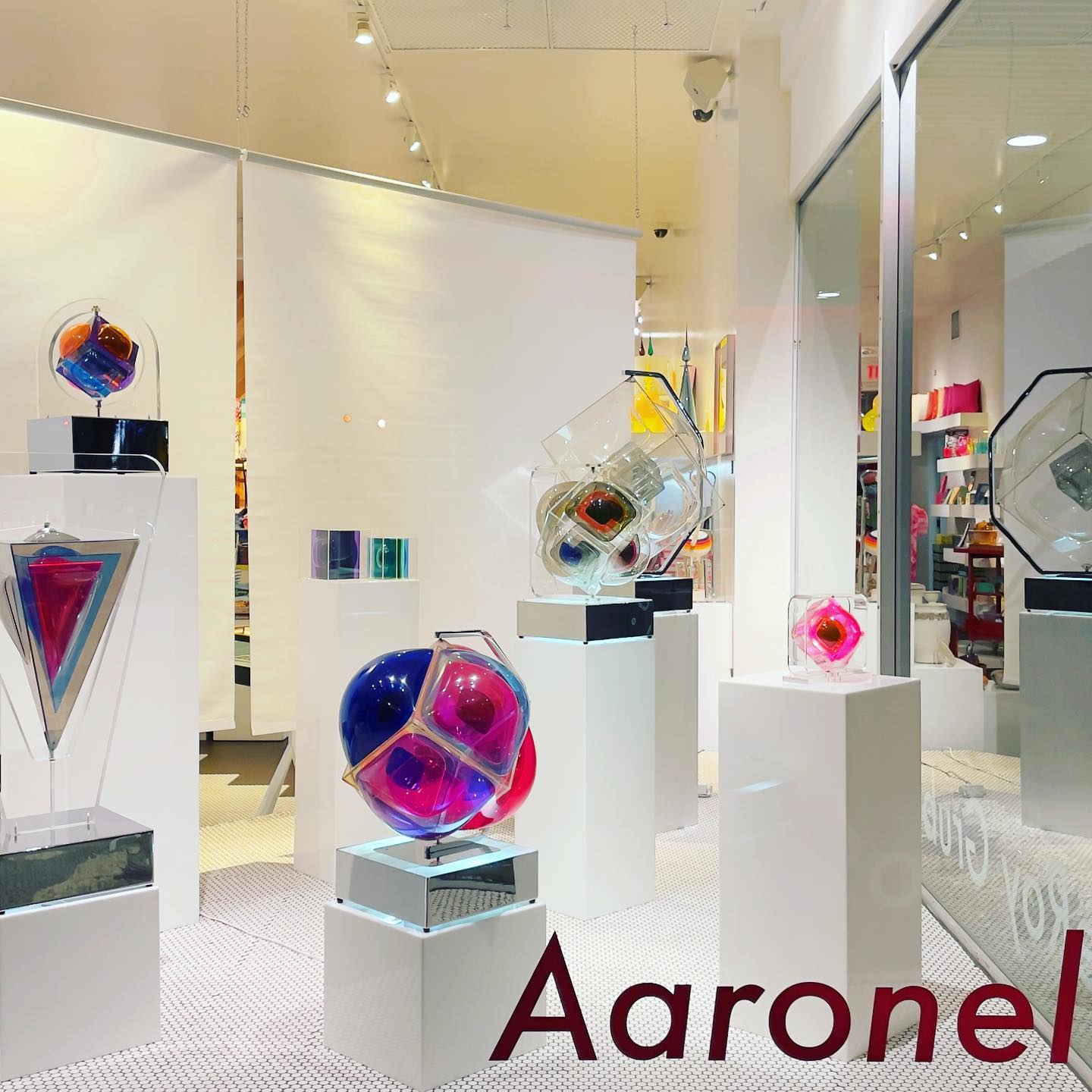 To confirm it, Jess contacted the Irving and Aaronel deRoy Gruber Foundation on Instagram, as she sent them a photo of her find. The foundation's director Brittany Reilly responded after 12 hours.
"The first thing she said to me was, 'I don't even have to see it in person. I know that is a real Gruber necklace,'" Jess recalled. "She also said it's a really special piece because Gruber made quite a few different necklaces—they don't know how many—but each one has a completely unique color palette and form."
ADVERTISEMENT - CONTINUE READING BELOW
According to Jess, the director had mentioned that the necklace's value is around $2,800 to $3,200 (approx. P158,789 to P181,473), but it could likely be higher due to its high quality. In reseller sites like 1stDibs, a similar piece has fetched for a price of $2895 (approx. P164,176).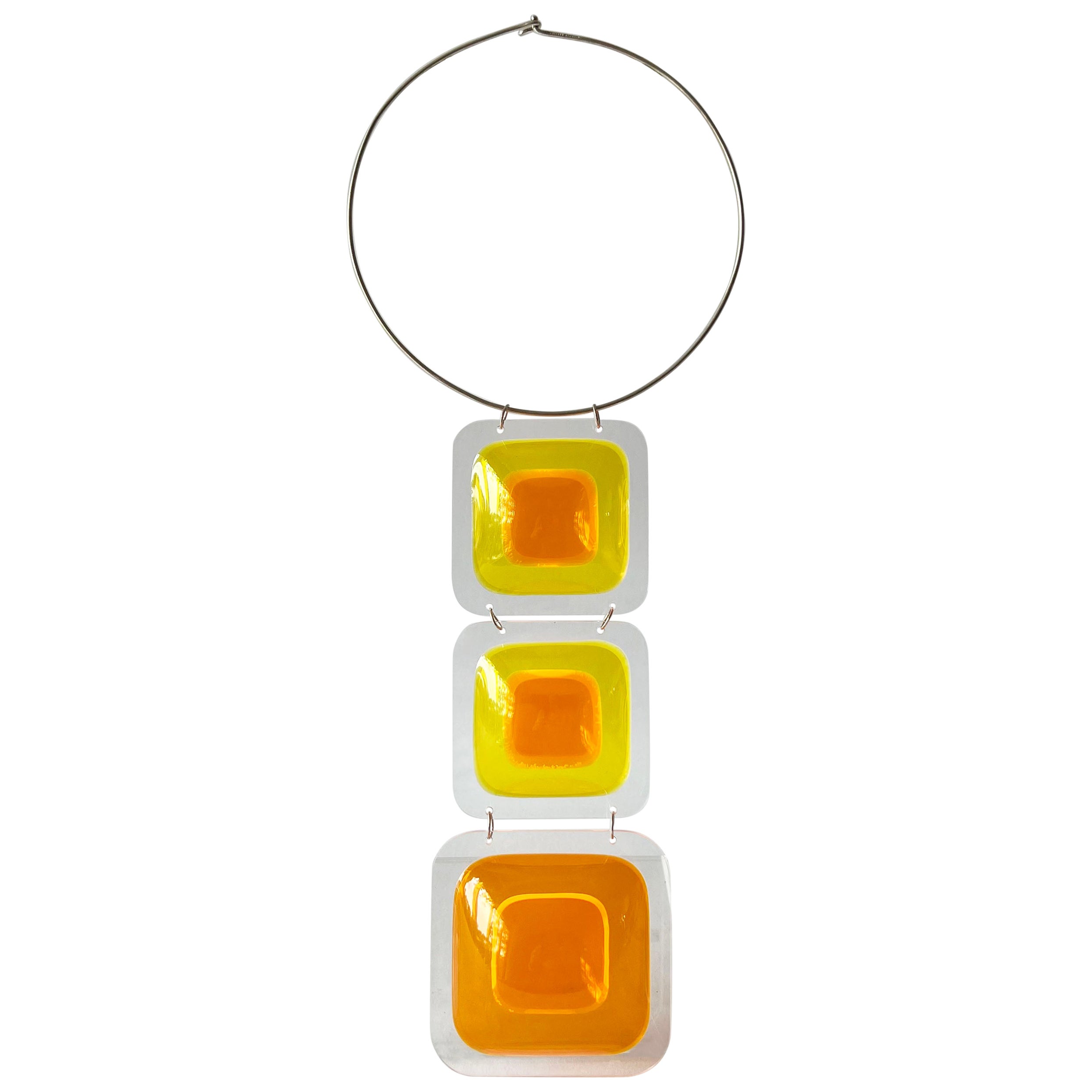 1970s Orange Yellow Plexiglas Triple Pendant Necklace, $2895 (approx. P164,176), AARONEL deROY GRUBER, 1stdibs.com
ADVERTISEMENT - CONTINUE READING BELOW
In the same interview, Jess stated that the foundation director had suggested options on what she could do with the rare necklace that was now in her possession.
"She said, 'Of course you can keep it. It's yours. Appreciate it, enjoy it—that's what Aaronel would want,'" Jess said. "Another option is that she could connect me with private collectors who would pay the full $3,000+ price."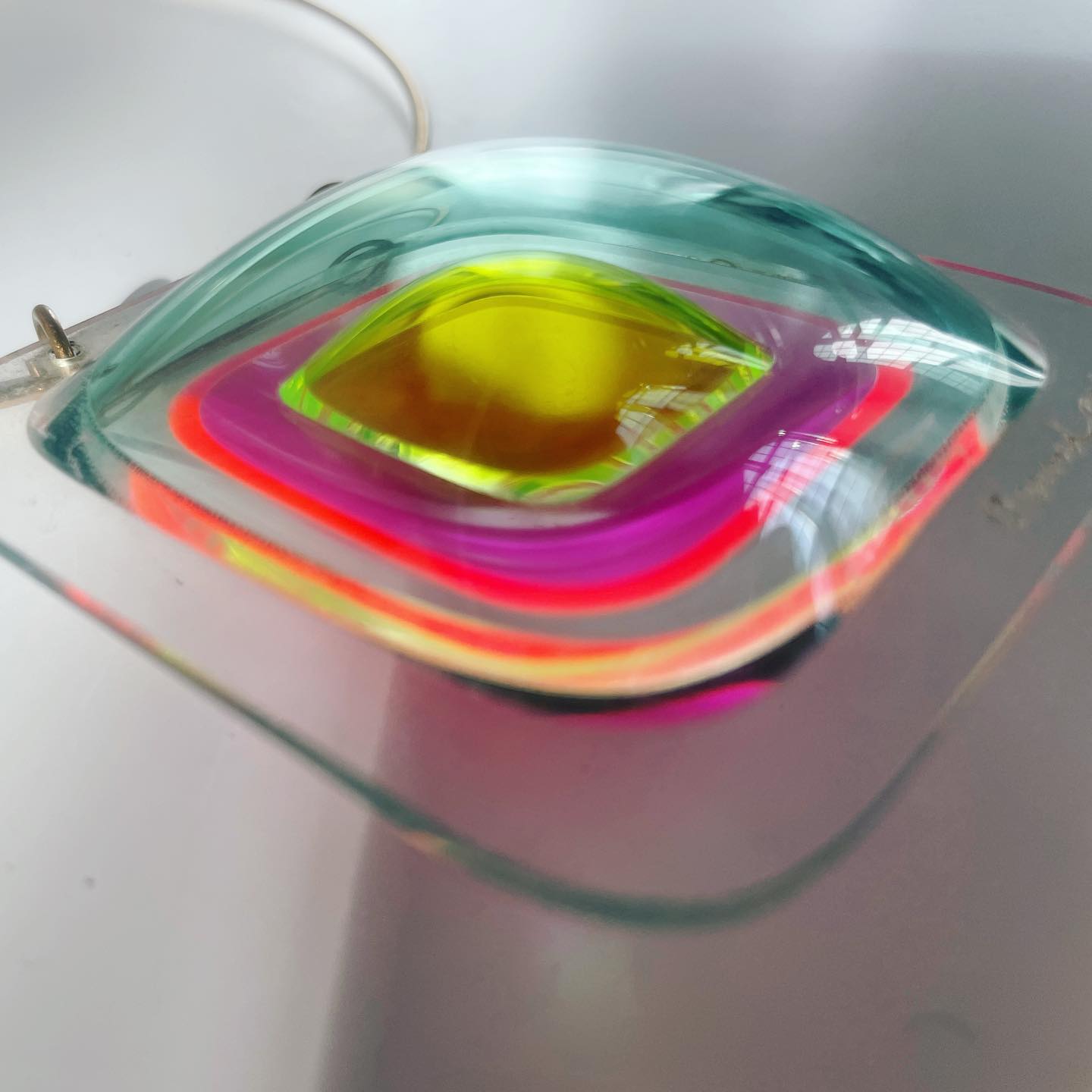 ADVERTISEMENT - CONTINUE READING BELOW
However, Jess decided to start with a year-long loan to the gallery first. "The loan lasts about a year, so I'm probably going to keep it for a while after and then send it back," she said. "It'll be multiple cycles of doing that before I even think about selling it."
Watch Jess Smith's TikTok below:
Related Stories from Preview.ph
Hey, Preview readers! Follow us on Facebook, Instagram, YouTube, Tiktok, and Twitter to stay up to speed on all things trendy and creative. We'll curate the most stylish feed for you!