For those of you who enjoy thrilling k-dramas about the lives of the rich and ambitious, then The Penthouse: War in Life should be next on your to-watch list. The story follows the residents of Hera Palace, an exclusive luxury penthouse consisting of a hundred floors. Rivals Shim Su-ryeon (Lee Ji Ah) and Cheon Seo-jin (Kim So Yeon) each have their own dark secrets, but will stop at nothing to keep their statuses secure. Much like Sky Castle, (a very similar K-drama that aired in 2018-2019), The Penthouse has all the intrigue and crime needed to fuel what is essentially an exploration of how combative the worlds of real estate and exclusive high schools can be.
If you're anything like us, though, you'd watch K-dramas like this with the intention of keeping tabs on the outfits. Since the story explores the world of the 1%, the leads are always dressed to the gods. Lee Ji Ah and Kim So Yeon are constantly clad in jaw-dropping designer pieces that, of course, do not run cheap. Check out how much they cost below:
1. Kim So Yeon in Fendi
This square-shouldered Fendi Black Leather Coat is priced 5500 euros, (approximately P318,133), while the Peekaboo Iseeu East-West Brown Leather Bag is priced at 3100 euros (approximately P179,195). Not even figuring the earrings, belt, and heels, this outfit costs a whopping P497,328!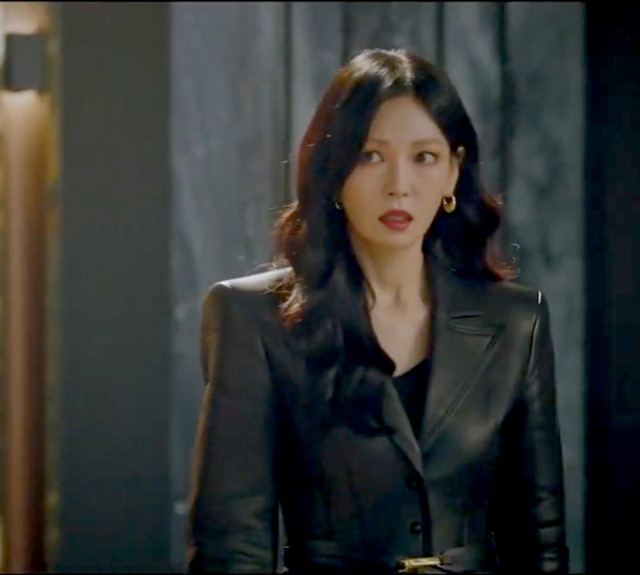 ADVERTISEMENT - CONTINUE READING BELOW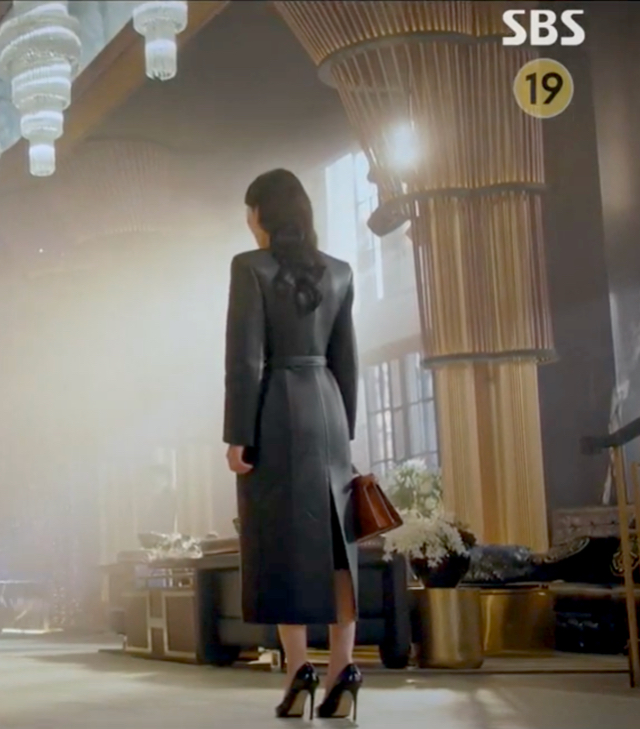 2. Lee Ji Ah in Sportmax and Loewe
The Flint Belted Trench Coat In 004 Sage Grey by Sportmax is priced at $2390 (approximately P116,130), while the Puzzle Small Leather Shoulder Bag by Loewe is priced at $2430 (approximately P118,073). The total? P234,203.