Famed jeweler Paul Syjuco has an inclination for crafting pieces inspired by history. He redefines an era with his contemporary jewelry fit for a modern woman—think his previously designed collection fashioned after ancient court jewels of the Mughal dynasty and his most recently released Moderne collection inspired by Art Nouveau.
This time around, Paul is releasing a new line inspired by Art Deco. Ever the innovator, he abandoned the rigidness and structure this era is often associated with. He opted to go against the grain and draw inspiration from the feminine champions of the Deco movement. His Muse collection was inspired by Suzanne Belperron and Coco Chanel, women who were known for their delicate touch on jewels. "They emphasized creativity and design, using gemstones in a sculptural way and carving them into various geometric art works," Paul explains.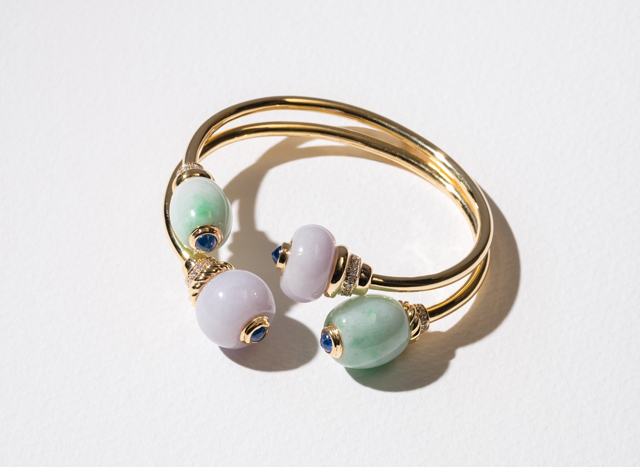 Green and lavender jadeite cuffs with unheated Ceylon sapphire cabochons and diamonds in gold
ADVERTISEMENT - CONTINUE READING BELOW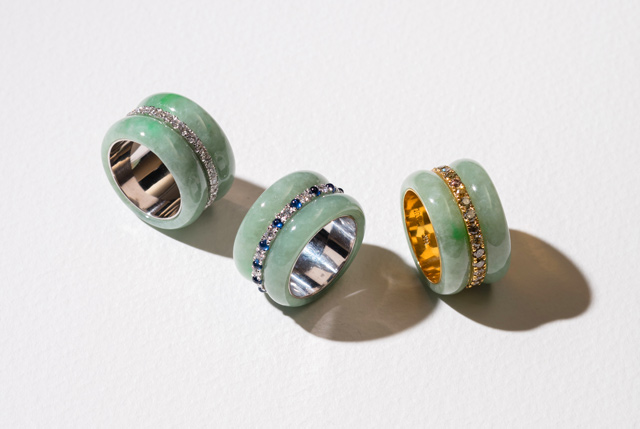 Jadeite rings with white diamonds, sapphires, and fancy yellow diamonds
Gold shell repousse bracelet with keshi pearls, rose cut sapphires, and fancy yellow diamonds
For this collection, he focused on the fluidity and colors of the pieces. "I have always liked the aesthetics of the aforementioned designers," Paul tells Preview. "They were considered to be more of an artist so they had a lot of fresh ideas; they were pushing the envelope, they were rebels." Moreover, Paul was enamored with Suzanne's and Coco's vision in making jewelry. "They created pieces of the paradigm—big and bold—yet they still possessed this human and feminine aspect," he notes.
Thus, with his 80-piece collection, it felt like he also channeled the genius of these women. "I like to challenge myself," Paul adds. His Muse collection is filled with classic and naturalistic forms found in local flora and fauna that still reference the glory and structure of Art Deco.
ADVERTISEMENT - CONTINUE READING BELOW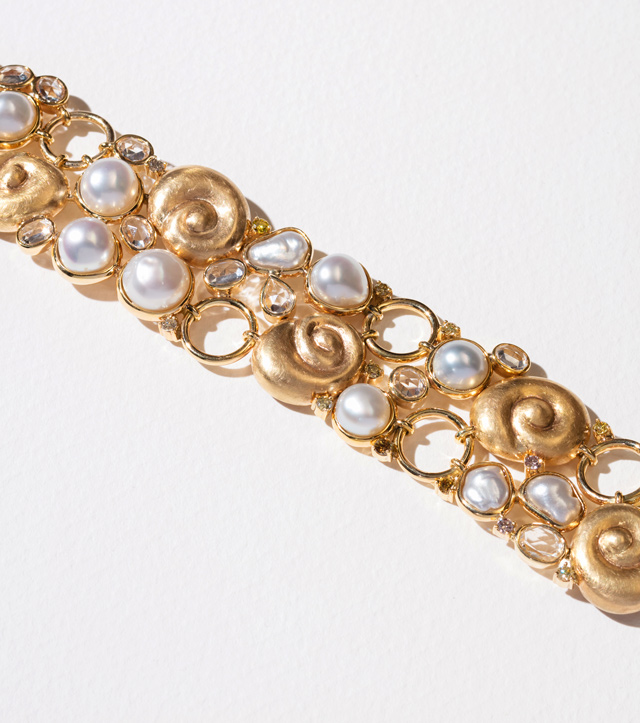 Gold shell repousse bracelet with keshi pearls, rose cut sapphires ,and fancy yellow diamonds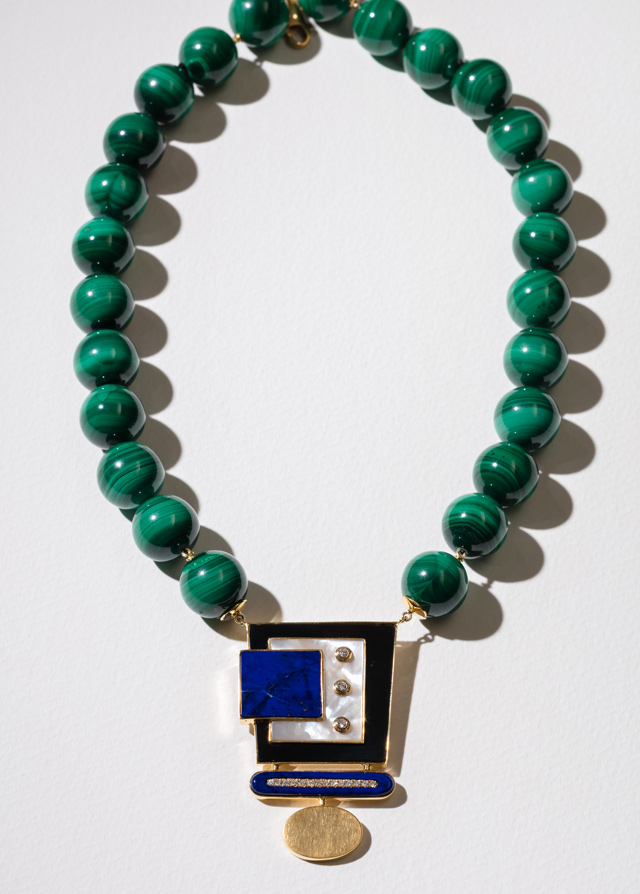 Deco necklace of lapiz lazuli, mother of pearl, malachite, and horn in gold and diamonds
Deco earrings in diamonds and white gold
The GIA-trained gemologist says that making his jewelry pieces is quite a personal experience. Each piece is well thought out, starting from the selection of the stones, to the finalization of designs and their meticulous craftsmanship, to the careful polishing of the his pieces. "I treat every piece like a sculpture," Paul says. Each of his delicate sculptures takes a minimum of two weeks to finish, he adds.
ADVERTISEMENT - CONTINUE READING BELOW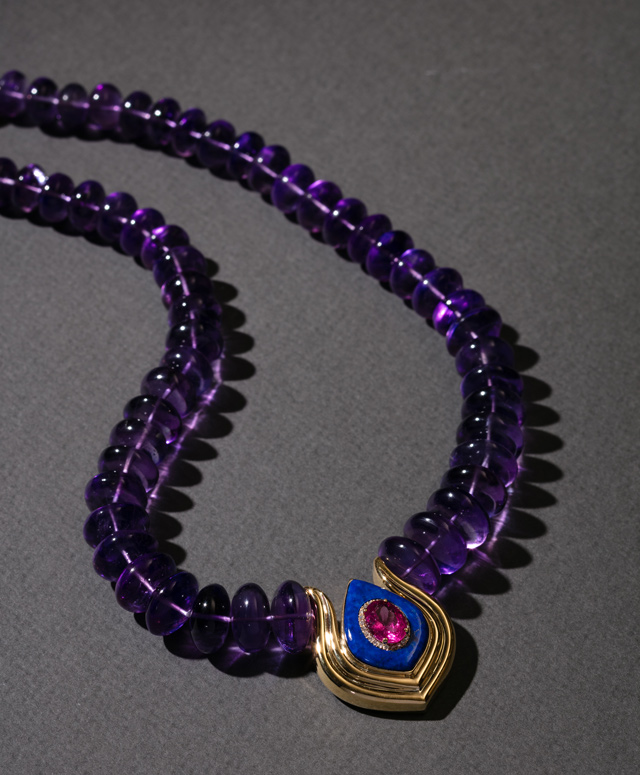 Amethyst bead choker with pendant of rubellite, caliber cut lapis, diamonds, and gold repousse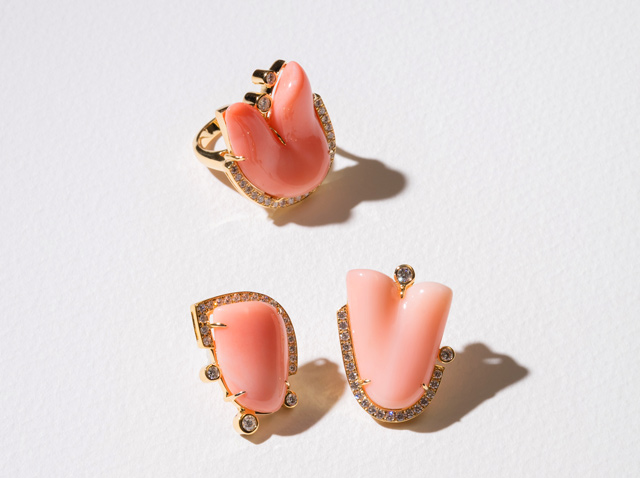 Abstract set of angel skin coral and diamonds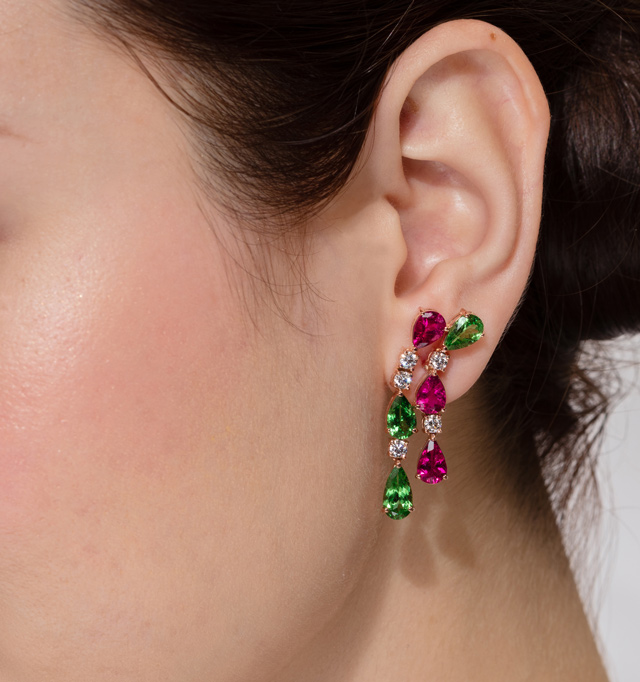 Rubellite and tsavorite cascade earrings with diamonds
His handcrafted jewels all carry a luxurious vibe, having that subdued elegance which makes for statement-making pieces of wearable art. You can opt for simple pieces that you can wear every day or striking pieces reserved for special occasions. "I focus more on form and approach pieces as sculptures, using alternative materials and a daring contrast of colors. My pieces are bold and angular, yet they appear dynamic and not static," he adds.
ADVERTISEMENT - CONTINUE READING BELOW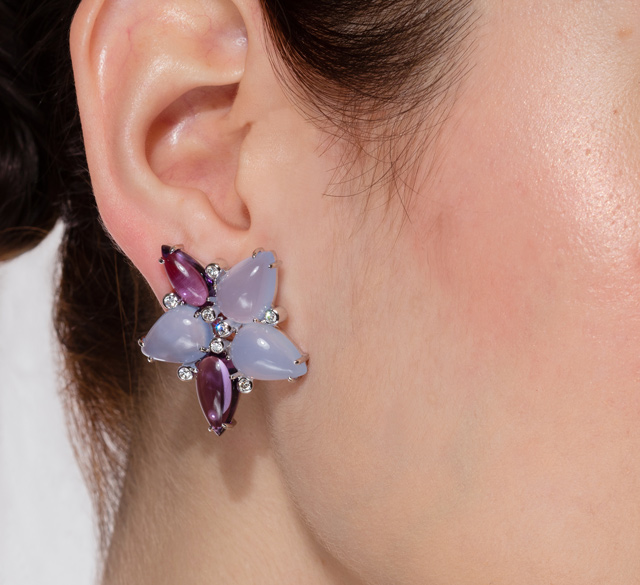 Orchid earrings in amethyst, chalcedony, and diamonds in white gold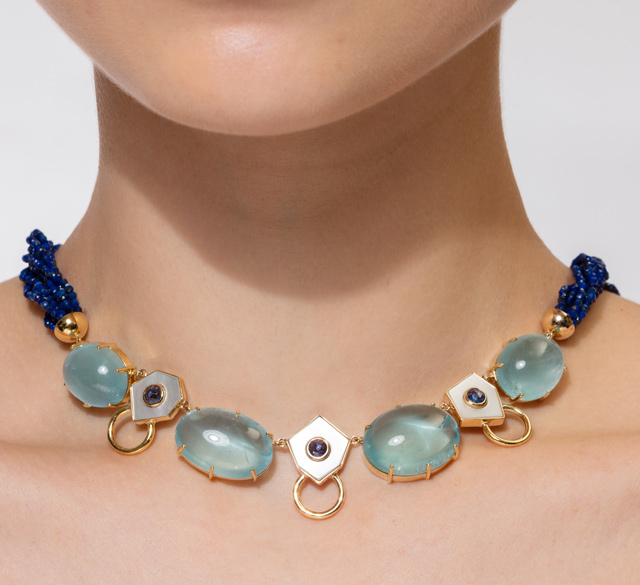 Necklace of aquamarine cabochons, sapphires, mother of pearl, and lapis lazuli in gold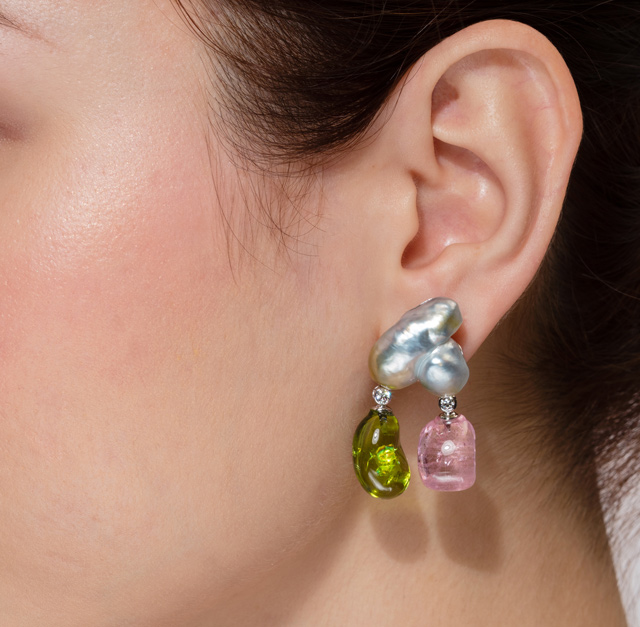 Keshi pearl earrings with peridot and kunzite drops
ADVERTISEMENT - CONTINUE READING BELOW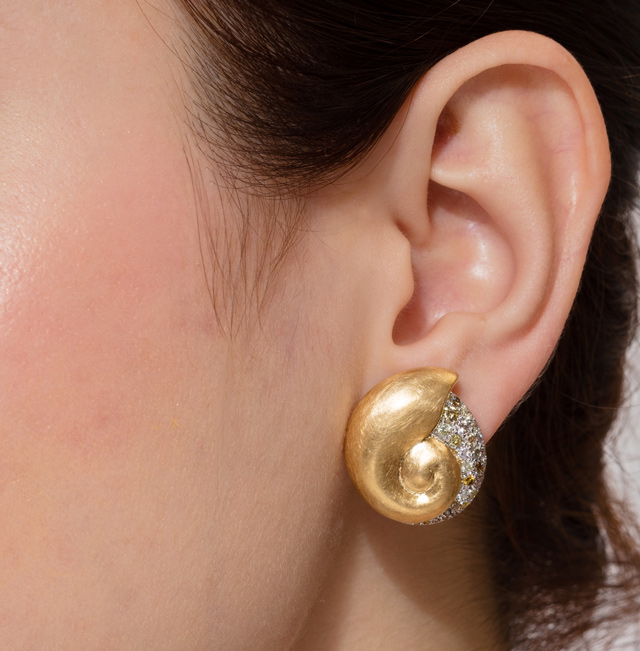 Earrings of gold shell repousse with natural colored diamond pave
Paul Syjuco's Muse collection can be viewed from October 9 to 13 at Aum by Paul Syjuco located in The Peninsula Manila and from October 16 to 20 at Aum Trinoma.