HONG KONG - Social media star and CK's face for its denim line, Kendall Jenner, was spotted shopping at Times Square shopping center in Hong Kong. Browsing through the racks at the Calvin Klein Jeans store, she rocked a furry sweater dress and barely-there ankle strap heels, teamed with black nail polish.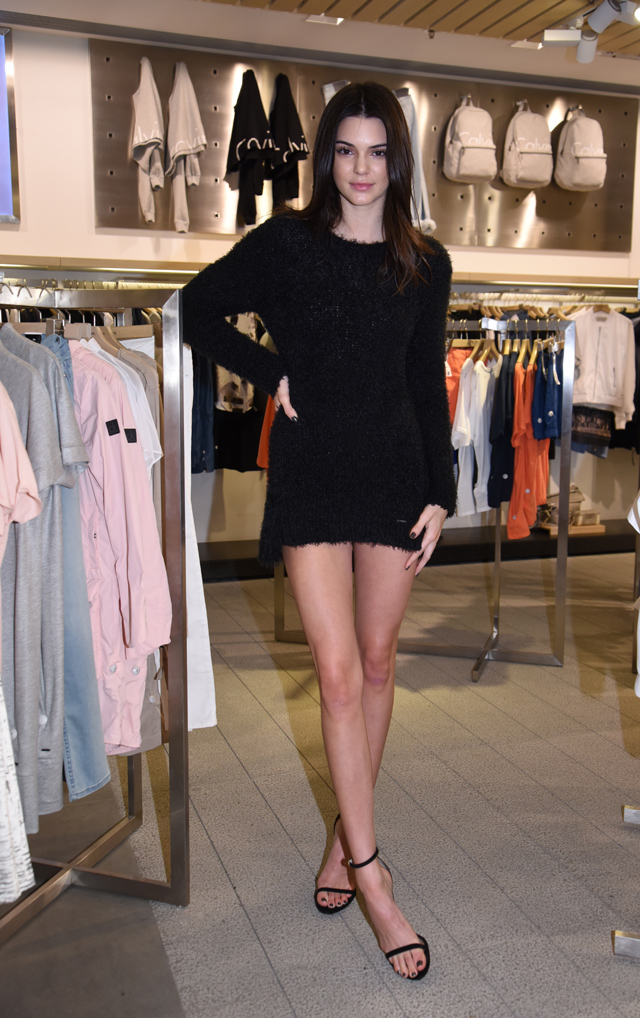 On hand to appear at the Calvin Klein Jeans music event, she was tailed by her entourage. Jenner is the current face of the #mycalvins Denim Series, a limited-edition, logo-driven line inspired by athletic and urban streetwear. The full men's and women's offering has tees, jeans, denim shorts and jackets, jogger sweatpants, unisex backpacks and hats, in baby blue, washed black and white rinses - all of which Miss Jenner had her eyes on.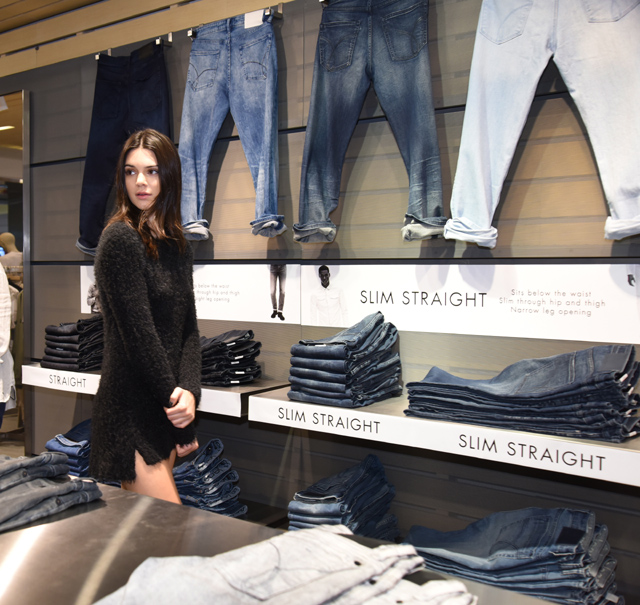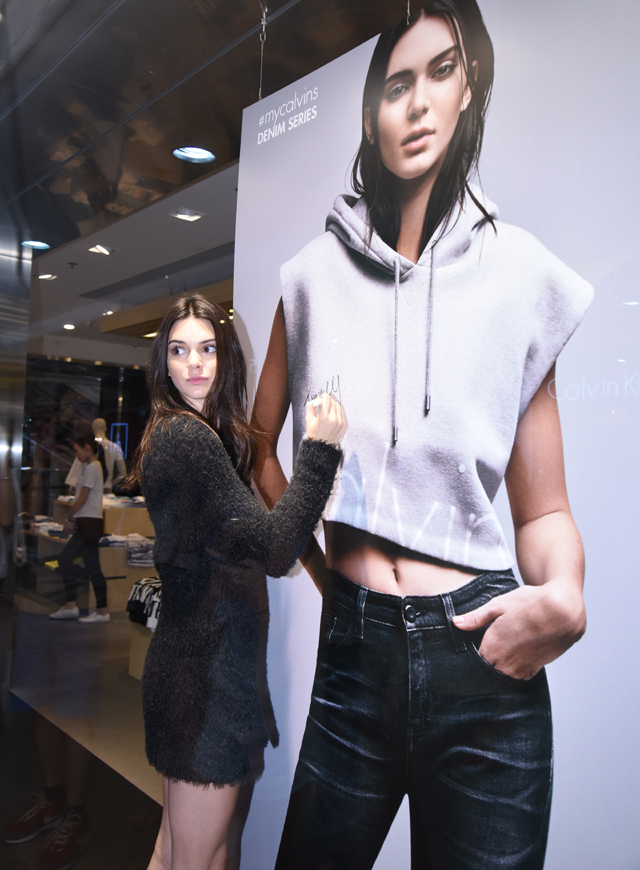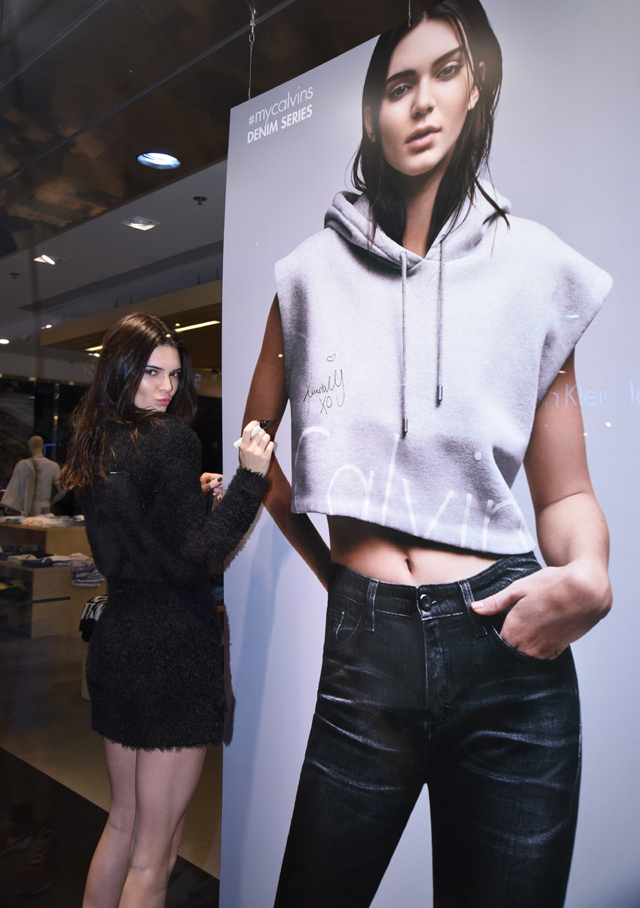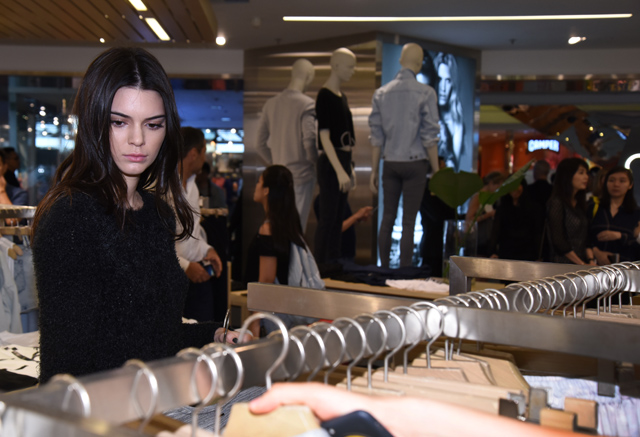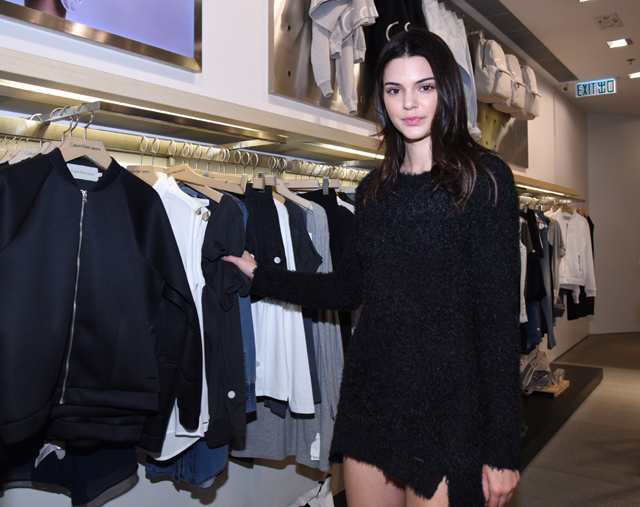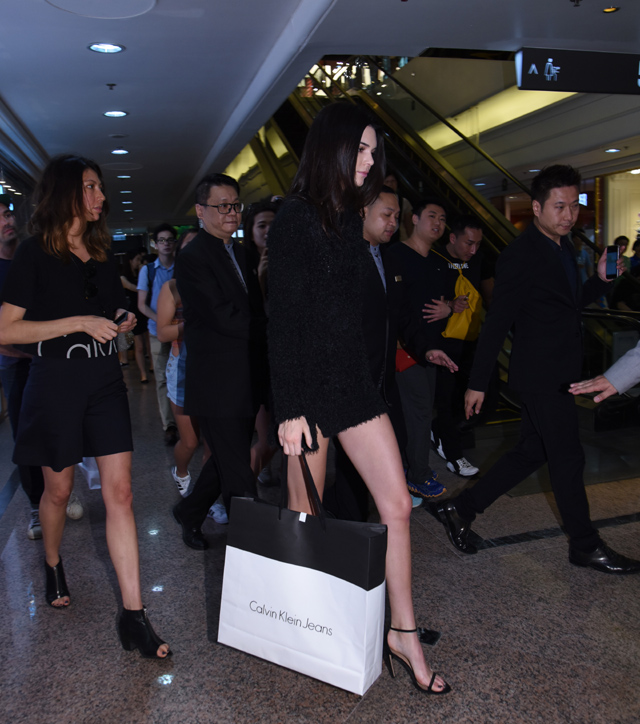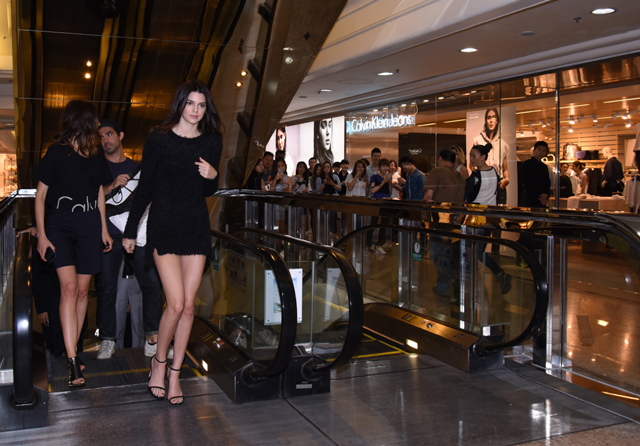 Grab your own model-off-duty basics at Calvin Klein Jeans stores in Manila.