If you're on Twitter, you might have seen a tweet praising the Instagram profile of a local swimsuit brand for including all kinds of body types in its lookbook. With over a thousand retweets and almost 7,000 likes, there's no doubt that people are taking notice—and that this kind of inclusivity and body positivity actually makes all the difference.
That brand is Alba Beach and Swim, the brainchild of friends Alexandra Fandiño, also known as Andi, and Isabella Fernandez. Despite their management backgrounds, they're always taking on creative outlets like painting, photography, and design. It comes as no surprise that they also love the beach—and when they decided to combine this affinity with their business skills and hobbies, Alba was born.
Their first collection combines comfort, functionality, and style, with classic silhouettes that are nonetheless playful. They're not afraid to experiment with form, either, from a strapless one-piece to a halter-top bikini in solid colors with warm and neutral shades. Think back-to-basics, but with an extra pop. And the best part is, they look terrific on all sizes.
Below, Andi and Isabella discuss the inner workings of their brand and their commitment to promoting accessibility in swimwear.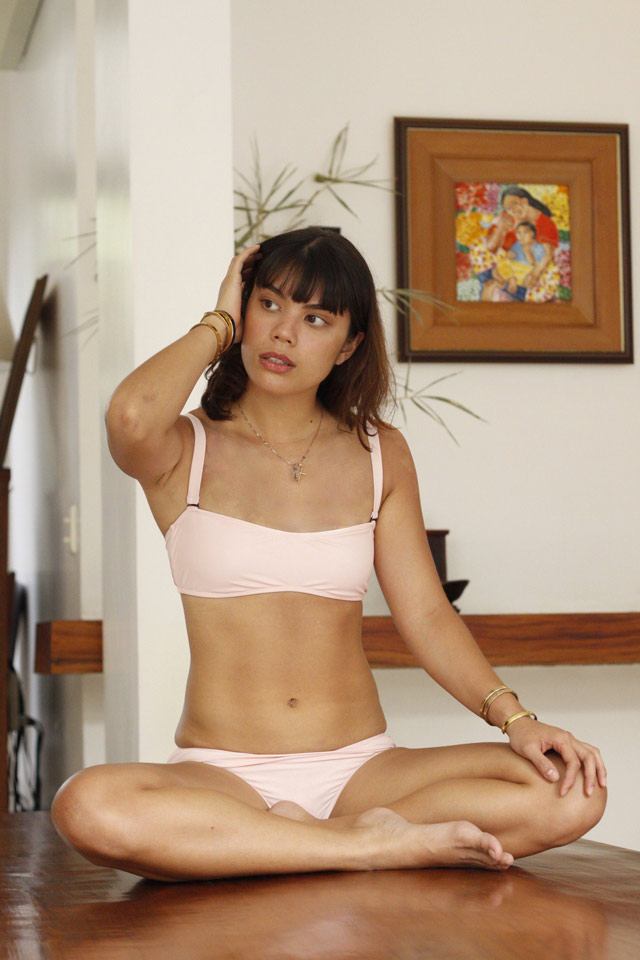 IMAGE Courtesy of Alba Beach and Swim
Laja & Rasa Set, P1350
What's the process behind the design and creation of the pieces in your debut collection?
"We had a lot of draft ideas, ranging from prints to embroidery, but we stripped it down and really focused on the experience of wearing a swimsuit, and how we can make it better.
ADVERTISEMENT - CONTINUE READING BELOW
"We didn't want to just be stylish or trendy, we always wanted to be functional and timeless. So instead of jumping in head-first, we asked around: What do you look for in a swimsuit? And we didn't just ask one kind of person—we asked friends and family of different sizes, age groups, and tastes because before anything else, we wanted our designs to make all these women feel good in a swimsuit. "
What are the different styles you've put out, and what served as your inspiration for them? Which have proven to be the most popular?
"The two main points that we always kept in mind were: how will this look on different kinds of bodies, and will it leave weird tan lines. This is why our designs are all adjustable.
"If you're wearing our Laja bikini top, you can opt to leave the straps on for extra support, or remove them for a clean shoulder tan. We also added a little cinch at the middle to add shape because we noticed that regular tube tops don't really help flat-chested girls.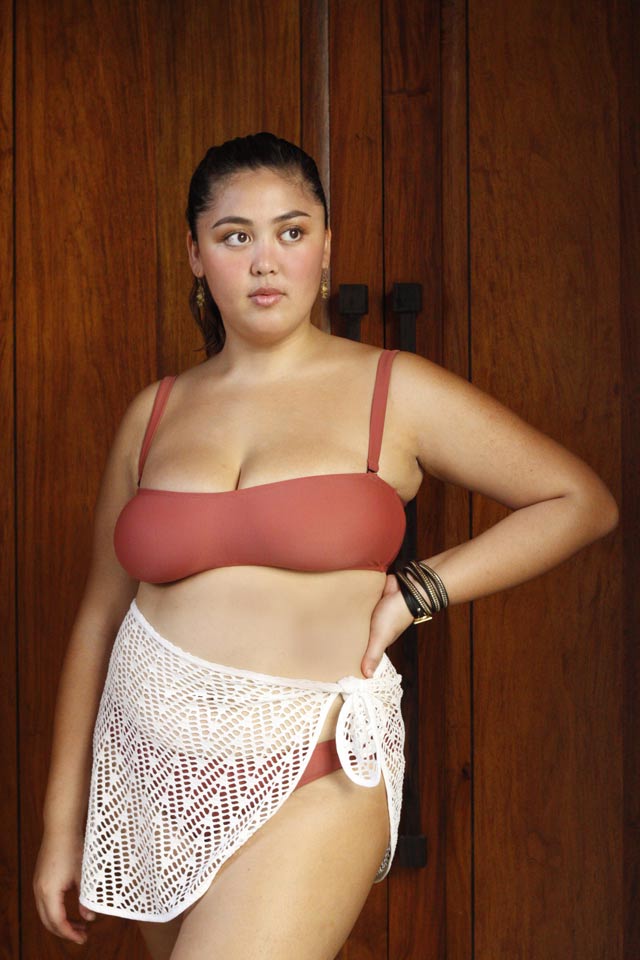 IMAGE Courtesy of Alba Beach and Swim
Laja top, P850; Rasa bottom, P650
"With our Bolina wrap top, you can choose how much cleavage you expose or tighten it for a secure fit. While this particular piece had undergone the most number of design revisions, it's come out as the most unique looking and a definite favorite.
ADVERTISEMENT - CONTINUE READING BELOW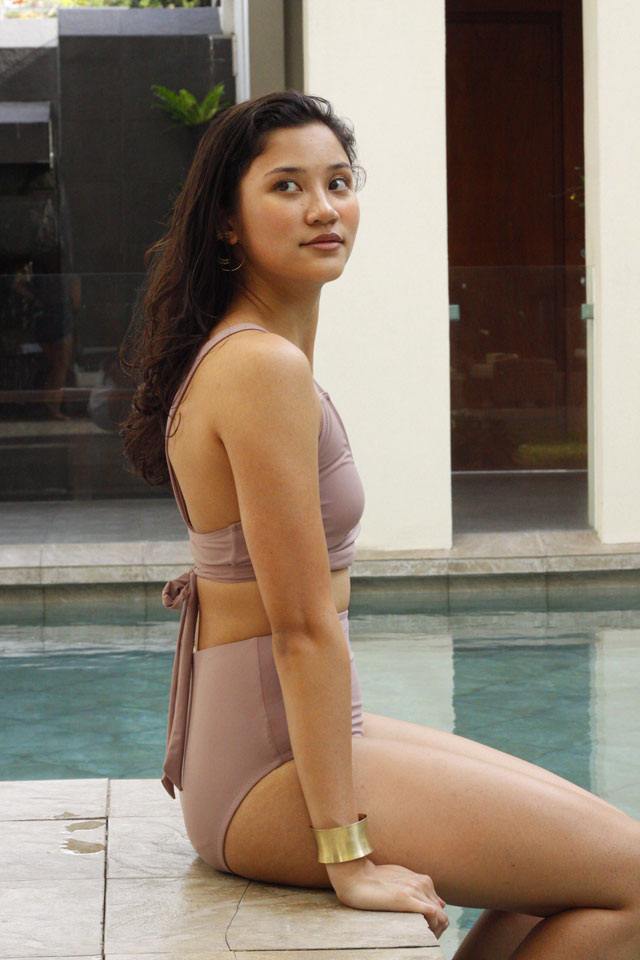 IMAGE Courtesy of Alba Beach and Swim
Bolina wrap top, P1000
"Our Simara one-piece is the most versatile of our swimsuits, because you can wear it four ways! Criss-cross or full for when you need more support, or open-back and tube if you want to show a little more skin!
ADVERTISEMENT - CONTINUE READING BELOW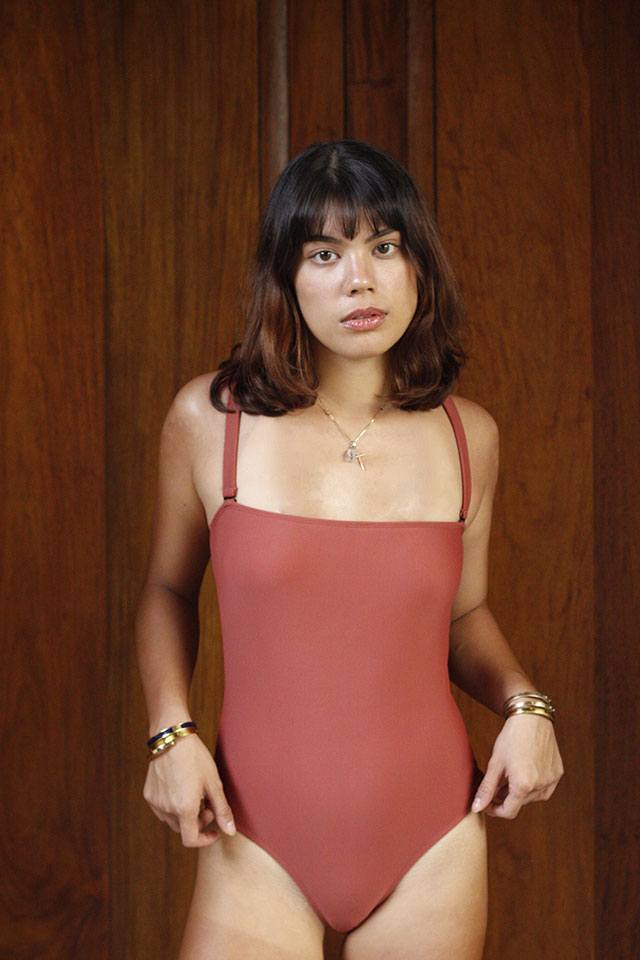 IMAGE Courtesy of Alba Beach and Swim
Simara one piece, P2000
"But really, when we get down to the basics, the amazing chicas around us drive and inspire Alba: our moms, our sisters, and our friends all played a crucial part in our conceptualization process."
In your opinion, what makes the best kind of swimwear?
ADVERTISEMENT - CONTINUE READING BELOW
"The kind that's forgiving—in a sense that it doesn't make you fit into it, rather you're able to make it fit you. Wearing a swimsuit makes for a vulnerable experience but when you don't have to worry about how good you look and how comfortable you feel in it, it can be so freeing and empowering."
How important is body positivity to the brand?
"Body positivity is definitely at the core of Alba—which we wanted to translate into how our chicas see themselves in our swimwear. When we were conceptualizing the designs, we always went back to the girls that inspired us (and they even ended up modeling for our debut lookbook). Through the entire process, we kept an open dialogue with our chicas because the more variety in the conceptualization, the more inclusive the final product.
"And we want to be more than just body-positive as a brand—more than being affirmative and accepting of your body, we want Alba to encourage girls to take a more active stance towards figuring out what flatters their bodies and what fits them best. We know there isn't a one-size-fits-all solution, which is why we want to expand what's currently available and give them options to really own their swimsuits."
ADVERTISEMENT - CONTINUE READING BELOW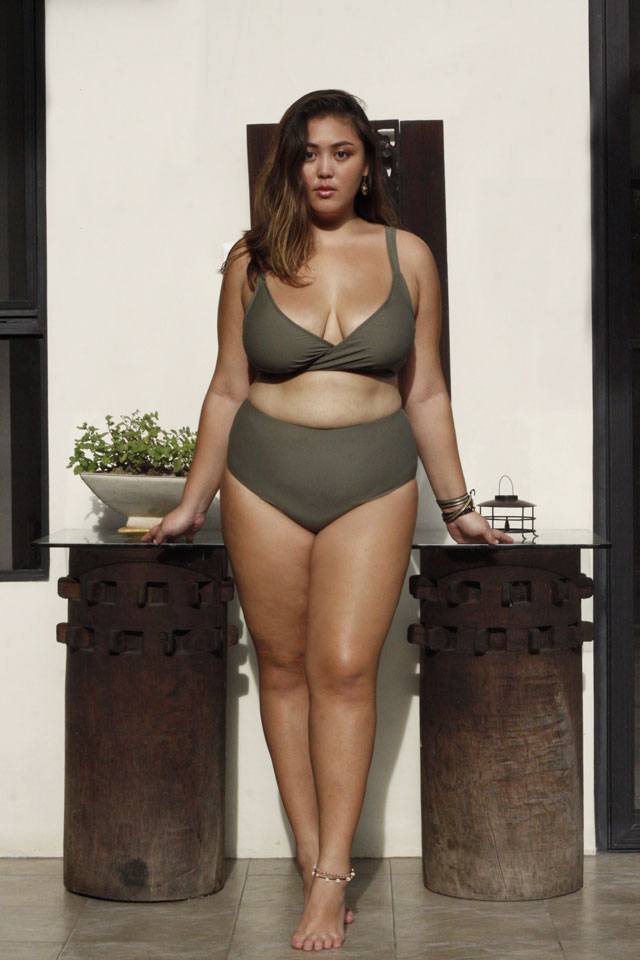 IMAGE Courtesy of Alba Beach and Swim
Bolina & Amaga set, P1700
How else are you able to make swimwear accessible for women of all shapes and sizes?
"Aside from the cuts and widening our size range, we gave our chicas the option to mix and match not just top and bottom designs but sizes as well. From our own experience, we know that finding the right fit for both top and bottom in just one size is almost impossible for many girls, so we offer this option to mix and match!"
ADVERTISEMENT - CONTINUE READING BELOW
Are there specific kinds of women that Alba caters to?
"We really try to make Alba designs as inclusive as possible. Some pieces can be adjusted to be on the more conservative side or be more daring, and as an option as well for someone in the middle—cheeky, but not too cheeky.
"If we were to narrow it down to something, it would be that shared experience of finally being comfortable enough with your body to start exploring how best to express yourself with it. And this experience does not discriminate based on body type or age, so neither do we."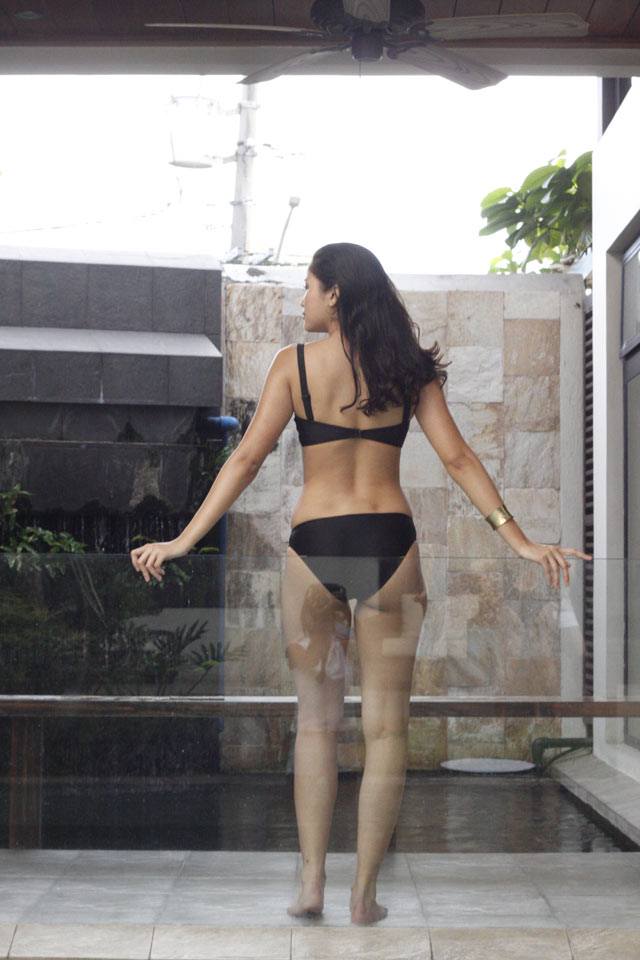 ADVERTISEMENT - CONTINUE READING BELOW
IMAGE Courtesy of Alba Beach and Swim
Amaga high waist bottom, P850
What sets your brand apart from other swimwear brands?
"We hope to be recognized as the most versatile homegrown swimwear brand out there, and be the top-of-mind swimwear brand when you ask yourself, 'What flatters my body and fits me best?' As we continue to grow, we hope to always work hand-in-hand with our #AlbasChicas to create the most flattering swimsuits for any body."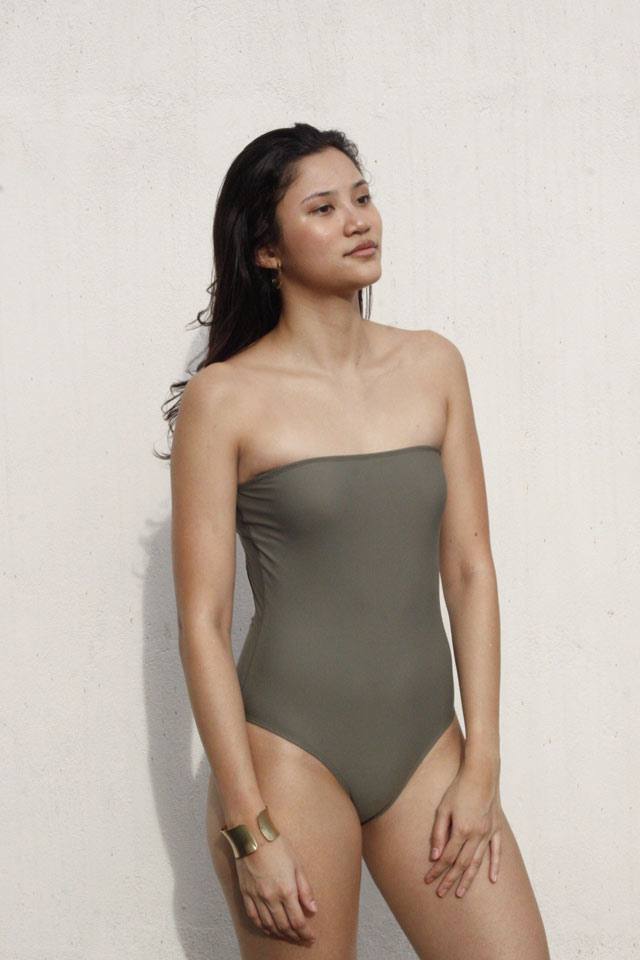 ADVERTISEMENT - CONTINUE READING BELOW
IMAGE Courtesy of Alba Beach and Swim
Simara one piece (worn strapless), P2000
Alba Beach and Swim's first collection is now available for pre-order. For inquiries and sizing clarifications, e-mail alba.manila@gmail.com or contact them via Instagram. To view their lookbook, visit albamanila.com.
Related Stories from Preview.ph
Hey, Preview readers! Follow us on Facebook, Instagram, YouTube, Tiktok, and Twitter to stay up to speed on all things trendy and creative. We'll curate the most stylish feed for you!