Hair accessories manage to turn any hairstyle into something new. They give us an excuse to wear ponytails and messy buns everyday without being stuck with one look! Even minimal ones, like the new collaboration by local accessory brand Nami and celebrity hairstylist Suyen Salazar, can add polish to any hairstyle while maintaning an elegant ease.
Before the collaboration, Suyen was already incorporating accessories to her work. "I had Nami jewelry of my own and I started placing the rings on my clients' hair as an accent piece," she tells Preview. "I couldn't find [other] hair accessories that suited my aesthetic, and [the collection] grew organically after the brand saw what I was doing."
Suyen wanted the collection to have simple yet elegant pieces that girls with every hair length and color can use. Moreover, the seven pieces in Nami x Suyen are handmade locally by Filipino artisans. Each piece is also unique, being made-to-order and available in three colors: silver, gold and rose gold.
Below, the hairstylist walks us through all seven accessories. Keep scrolling to see how they look on!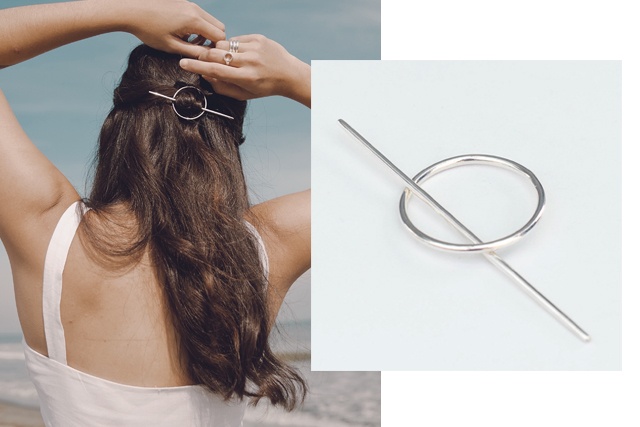 IMAGE Nami
Nami x Suyen Gabriela in Sterling Silver, P2990, Nami.ph
Up first is the Gabriela, a two-piece accessory with a stick and circle shape. "It adds a pop of detail to any hair color," Suyen says.
ADVERTISEMENT - CONTINUE READING BELOW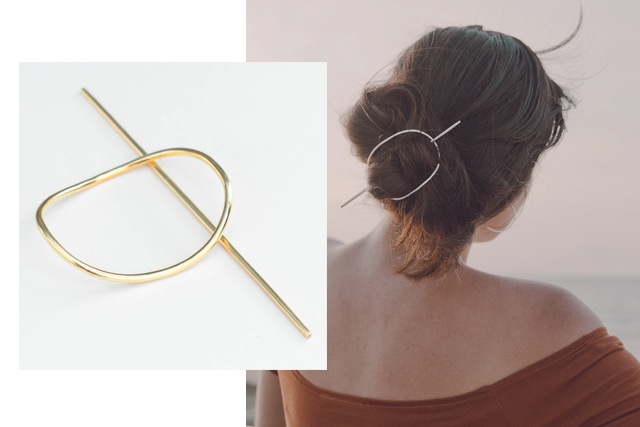 IMAGE Nami
Nami x Suyen Cecilia in Gold Plated, P3590, Nami.ph
Cecilia is a bun stick that'll accessorize your hair buns like a treat. The stick it comes with effortlessly loops through and holds the hair. "We really wanted something beautiful for the girls that wanted to have their hair up with minimal effort," she explains.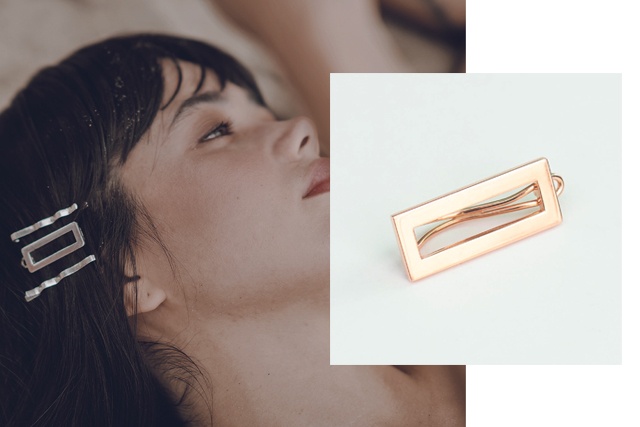 IMAGE Nami
Nami x Suyen Elena in Rose Gold Plated, P1990, Nami.ph
Barrete fans, the Elena is a keeper. Suyen continues, "Elena has a cut out rectangle shape. Great to pair with the Lolita bobby pin for a quick accent piece!"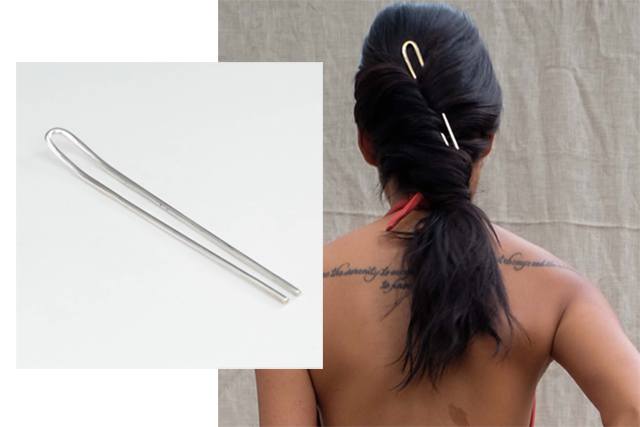 ADVERTISEMENT - CONTINUE READING BELOW
IMAGE Nami
Nami x Suyen Emilia in Sterling Silver, P3590, Nami.ph
Next up, the Emilia. This piece is a unique chopstick for all your updo needs. "[It works] great as an accent detail for an updo. This piece was inspired by the girls who twist their hair up with pens."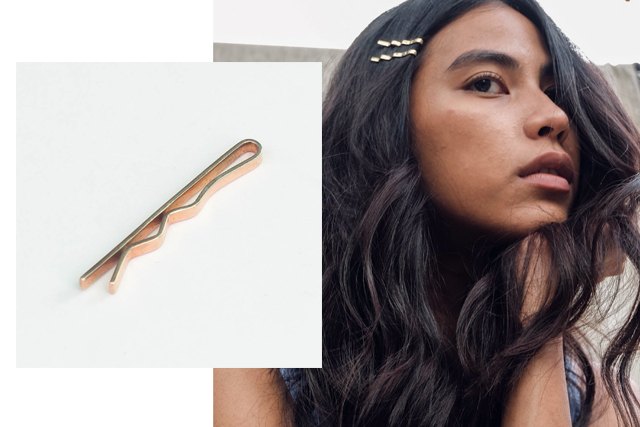 IMAGE Nami
Nami x Suyen Lolita in Gold Plated, P990, Nami.ph
The Lolita is everything we love in a bobby pin and more. It's basically a two-in-one accessory, since Suyen recommends switching between the rough side and the smooth side.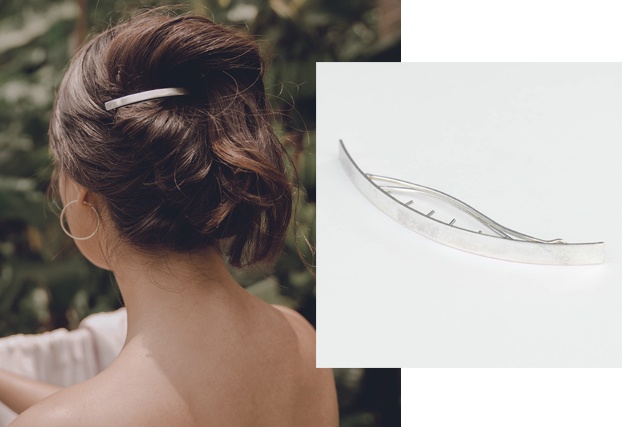 IMAGE Nami
Nami x Suyen Estella in Sterling Silver, P3190, Nami.ph
ADVERTISEMENT - CONTINUE READING BELOW
The Estella, a long bar clip, is fit for half-up, half-down hairstyles or a messy updo.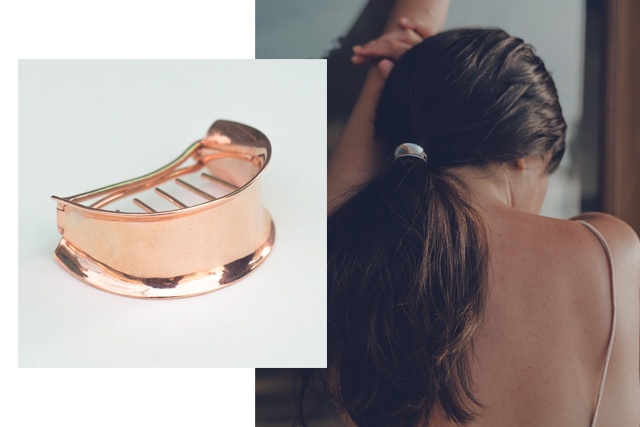 IMAGE Nami
Nami x Suyen Clara in Rose Gold Plated, P3190, Nami.ph
For ponytails, make the Clara your go-to. "It's a classic cuff that gives the perfect accent to any ponytail," describes the hairstylist.
The Nami x Suyen collection is available for pre-order at Nami's website and Tropa.