First off, allow us to clarify that this is NOT the same Candy Magazine we all grew up with. And be warned: NSFW!
Photographed by Terry Richardson, Miley Cyrus returns to the world of glossies with her latest magazine covers—9, to be exact—that only gets raunchier by the next. Hamming it up for Spanish editor and publisher Luis Venegas' CANDY, Miley struck a pose in a beat-up "Woman Marines" tee and fatigue print cargos before going completely unclothed with nothing but a cat and a set of emojis to cover her up.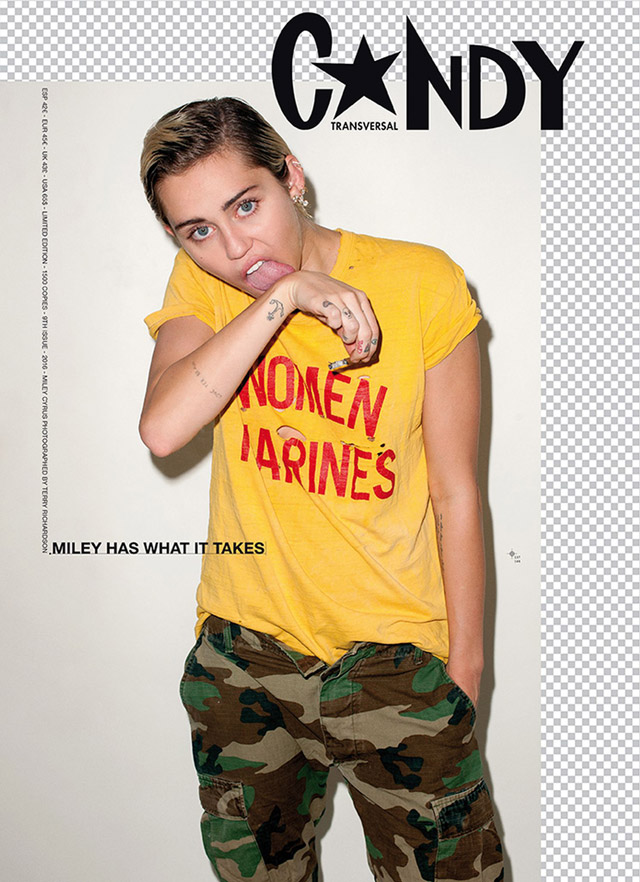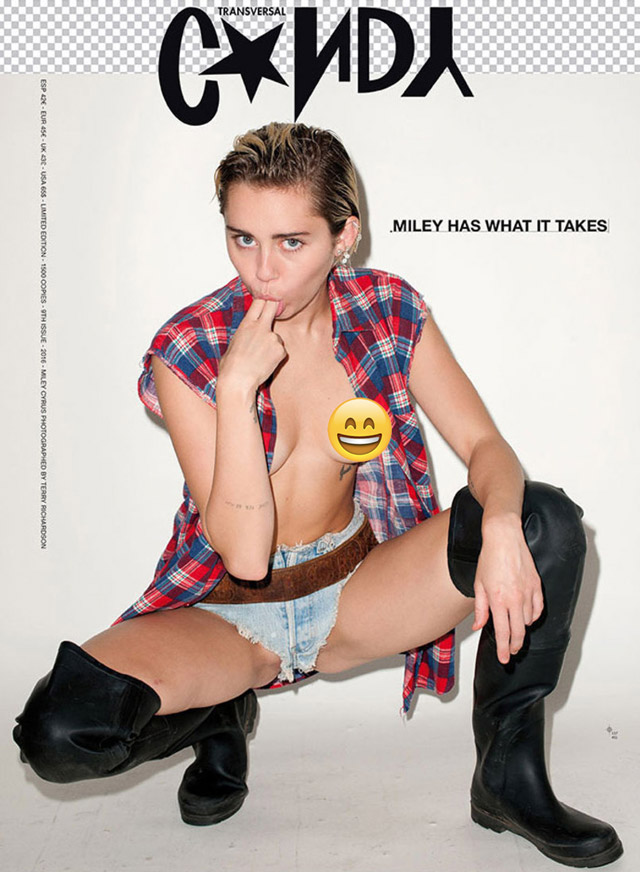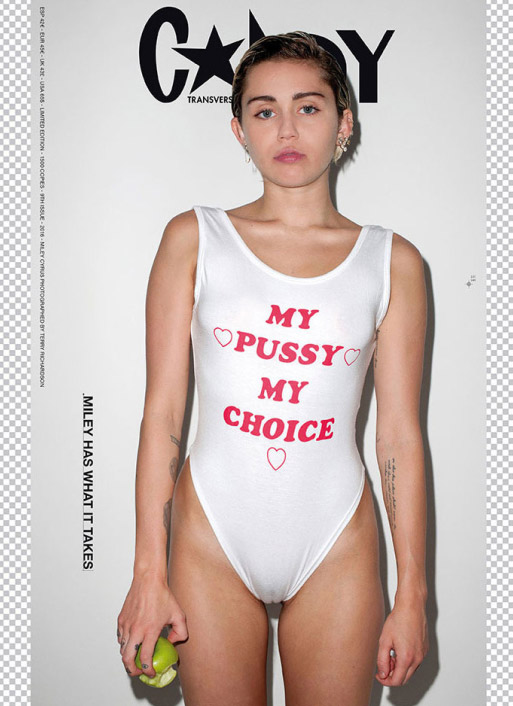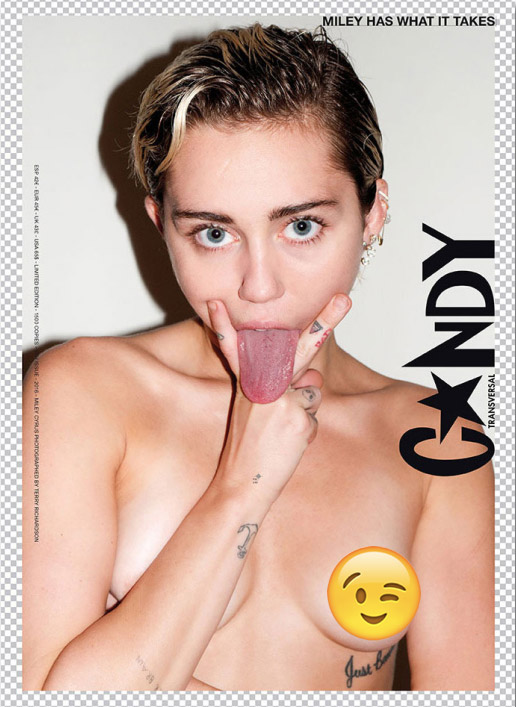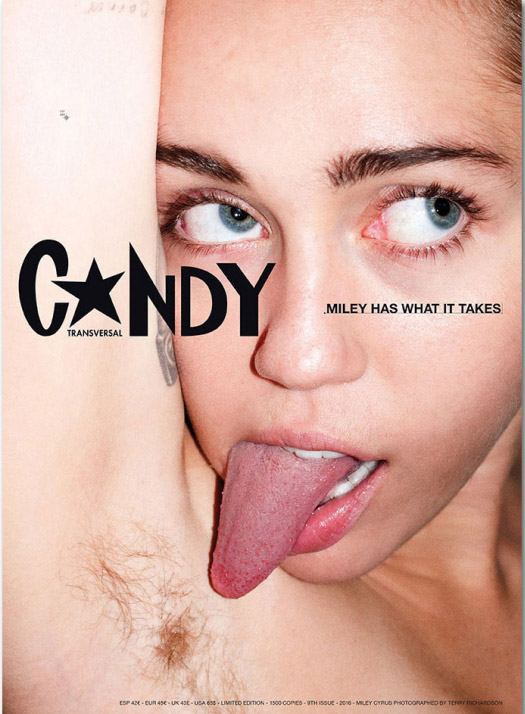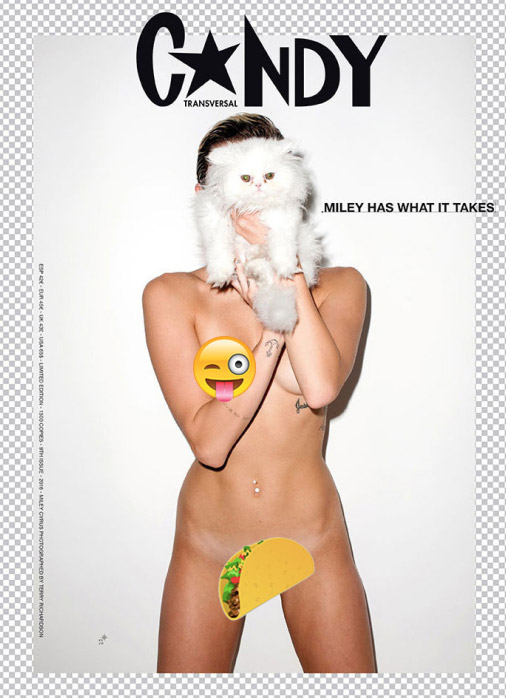 Anything else you'd like to add, Ms. Cyrus?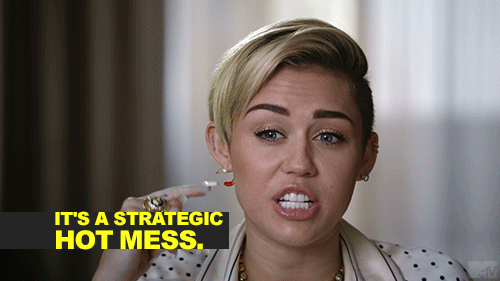 Umm, yea.