At Cheetah Rivera's collection for Manila Fashion Festival 2018, the colors came out swinging like a jab, jab, right hook combination. Turquoise! Fuchsia! Bright orange! The orange was made even brighter by its flowy pleated glory.
Even white is amplified by setting it against geometric lines or a sprinkling of origami-like shapes hued with the bright spots of the color wheel. Cheetah's clothes are a new iteration of color-blocking, one that emerges if Mondrian's art had a baby with womenswear.
With these clothes setting the tone of the collection, it is no surprise that the tennis-inspired look stood out. Its color story is different—mostly white with baby blue and pale turquoise.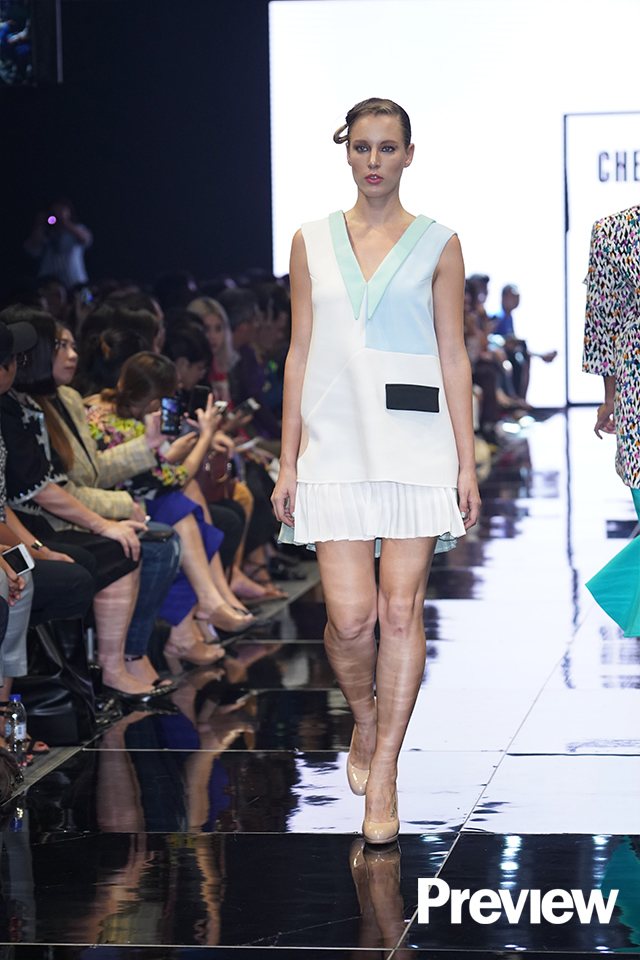 ADVERTISEMENT - CONTINUE READING BELOW
CONTINUE READING BELOW
Recommended Videos
IMAGE Ryan Ong
The other looks that sashayed down the runway had silhouettes that were on the extreme ends. Either the clothes skimmed the body, or they created their own loose shapes through the pleating of the fabrics.
But, this outfit has a decidedly American preppy feel to it. Specifically, it is reminiscent of Helen Wills Moody's tennis outfits from the 1930s, with the relaxed fit, pleated skirt, and the V of the neck. The effect is slightly retro and very feminine.
Although the palette of this outfit is subdued compared to the others, it ties in with the rest of the collection through, again, the use of color. This time, the dress is contrasted with the unexpected use of black.
See her full collection below.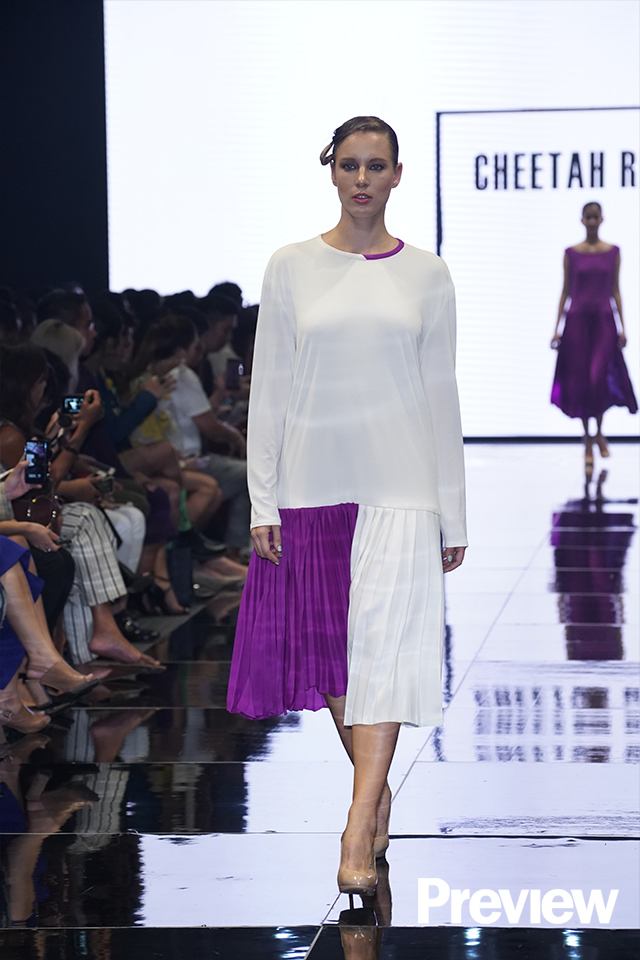 ADVERTISEMENT - CONTINUE READING BELOW
IMAGE Ryan Ong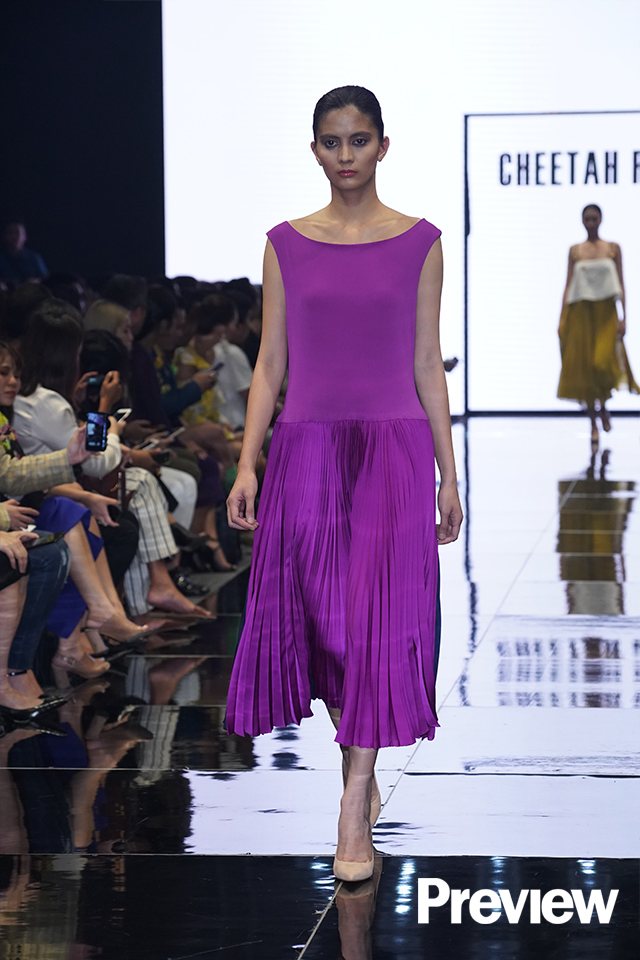 IMAGE Ryan Ong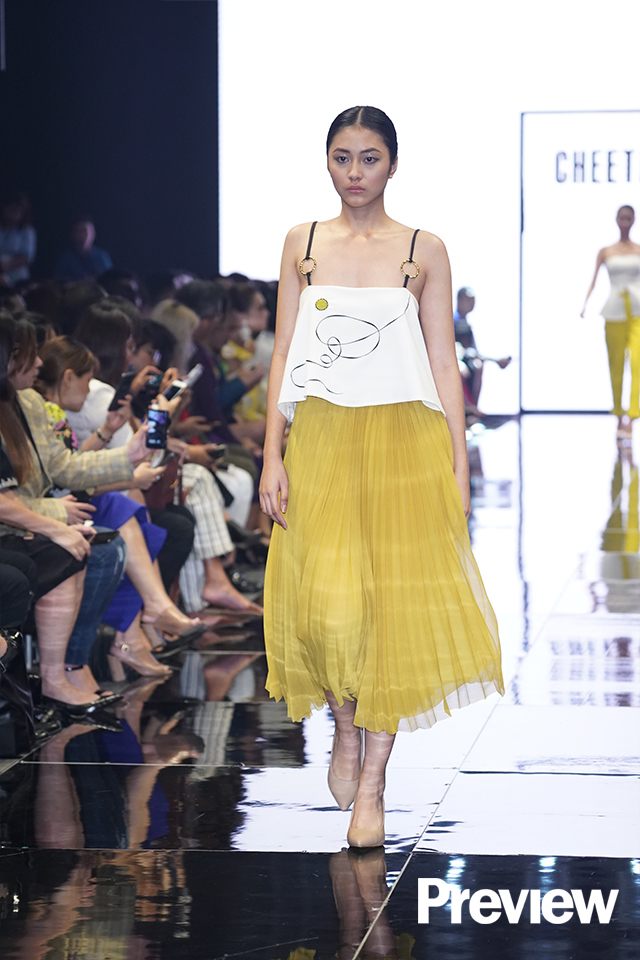 ADVERTISEMENT - CONTINUE READING BELOW
IMAGE Ryan Ong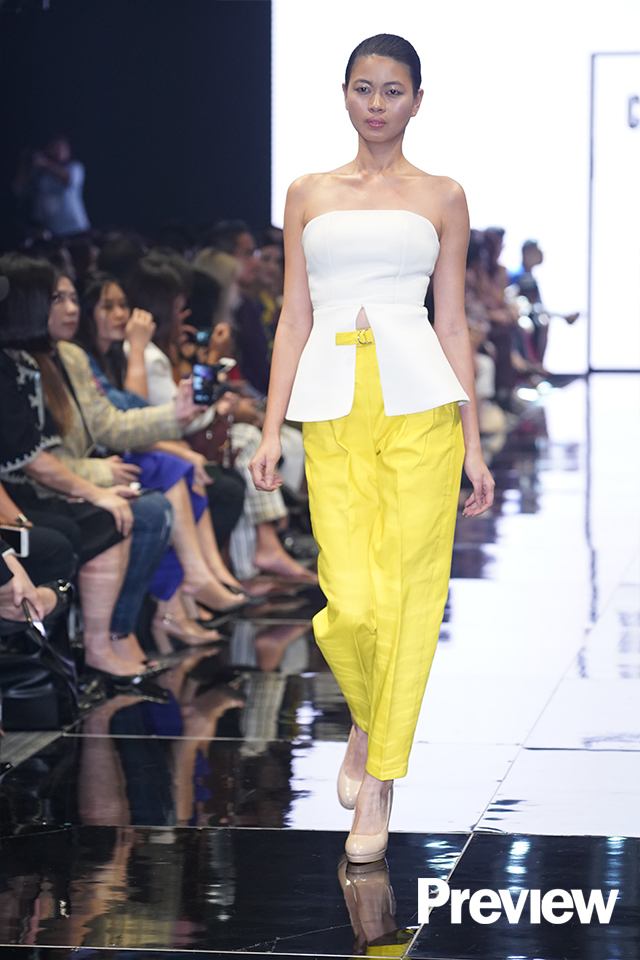 IMAGE Ryan Ong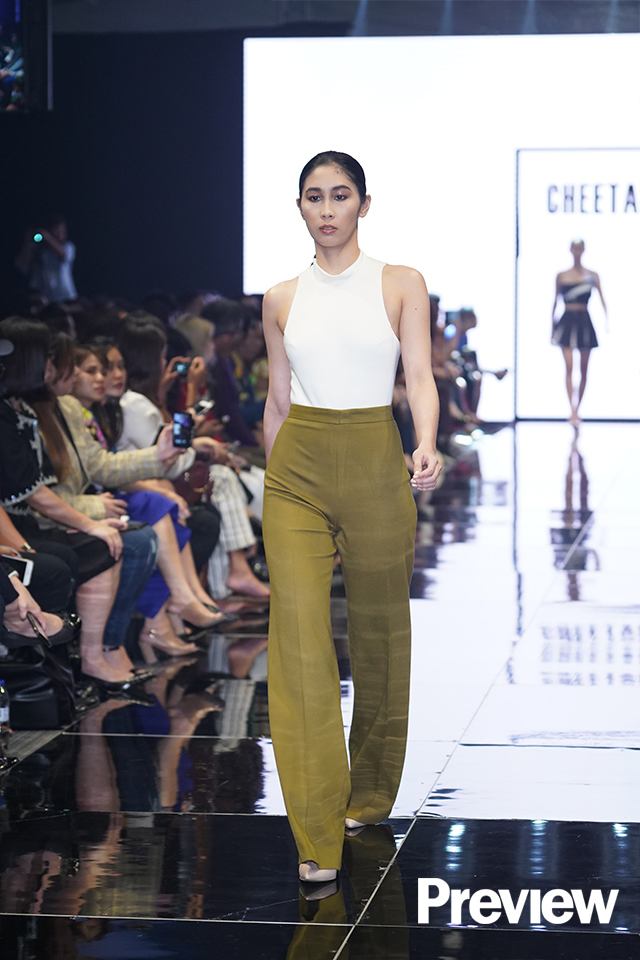 ADVERTISEMENT - CONTINUE READING BELOW
IMAGE Ryan Ong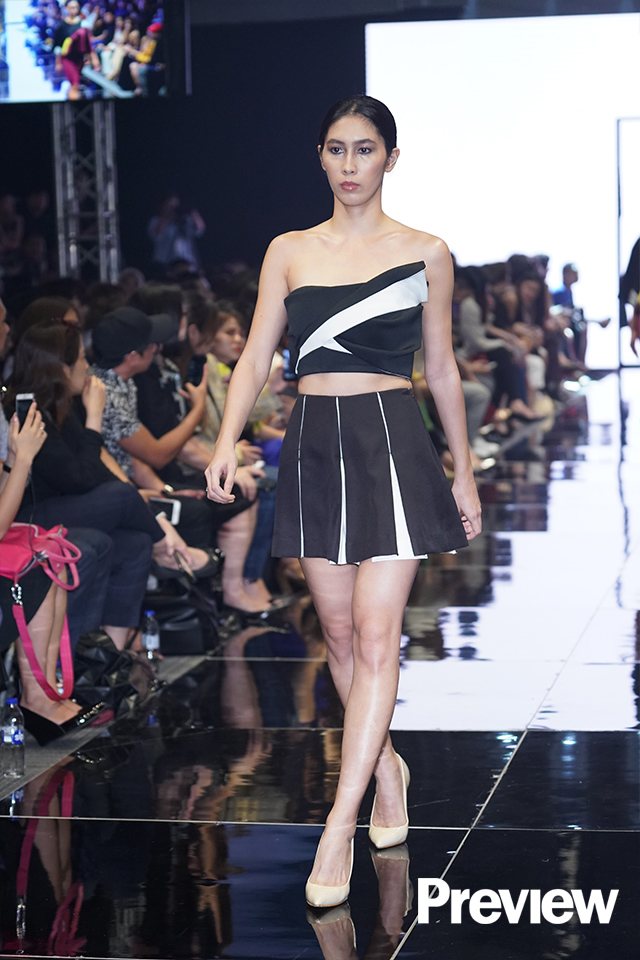 IMAGE Ryan Ong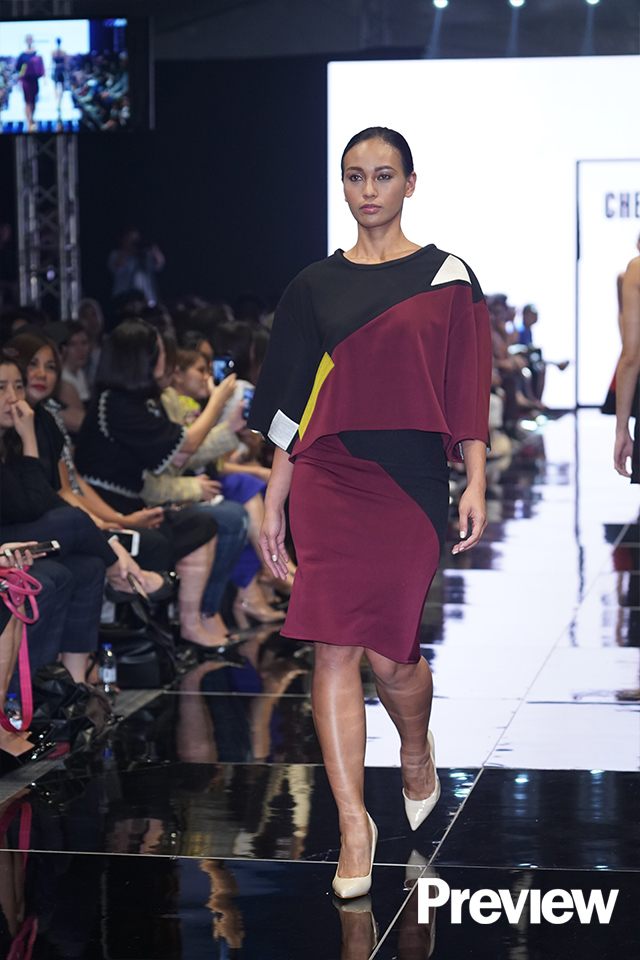 ADVERTISEMENT - CONTINUE READING BELOW
IMAGE Ryan Ong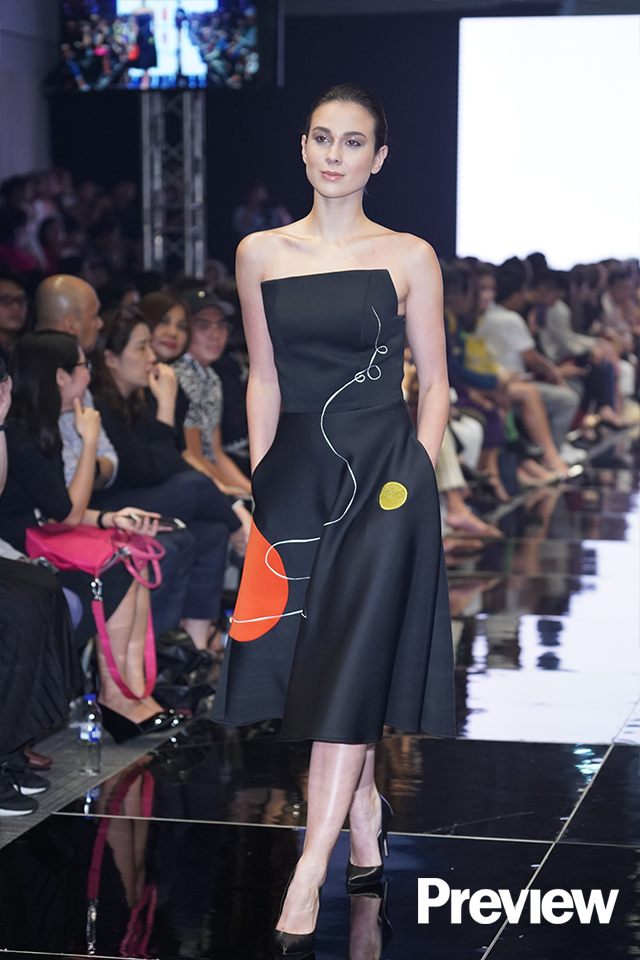 IMAGE Ryan Ong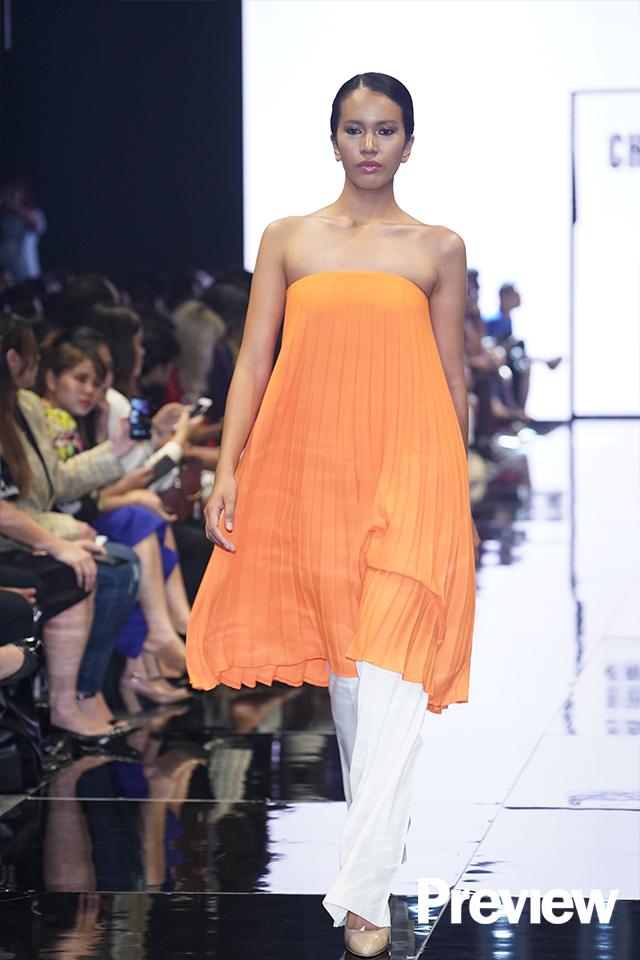 ADVERTISEMENT - CONTINUE READING BELOW
IMAGE Ryan Ong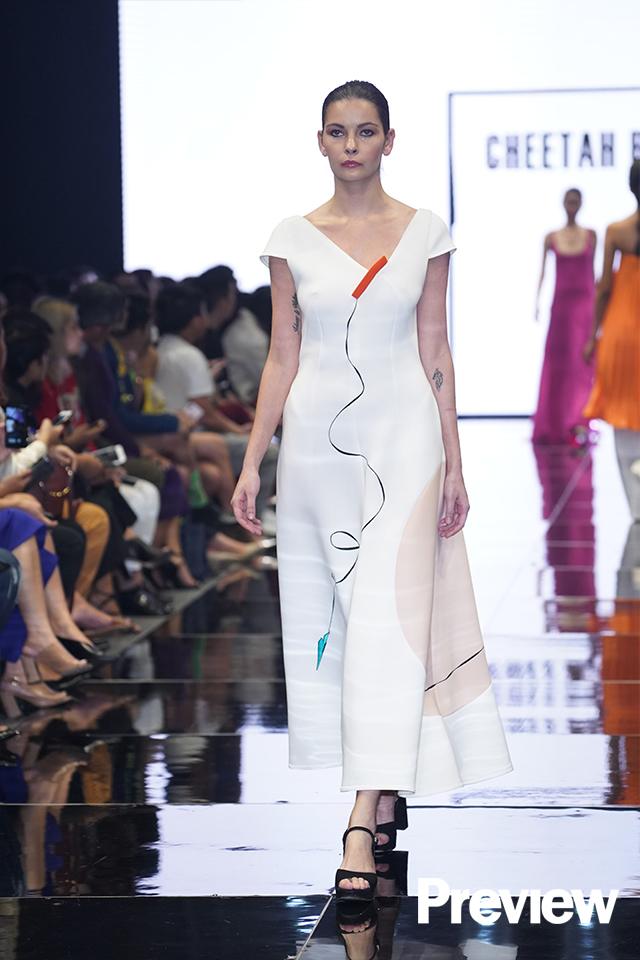 IMAGE Ryan Ong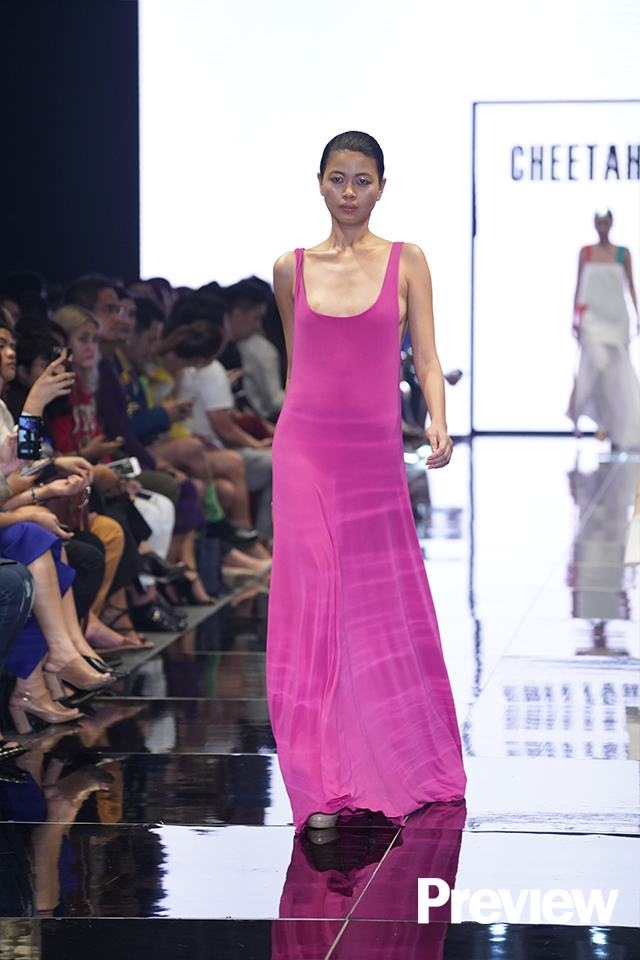 ADVERTISEMENT - CONTINUE READING BELOW
IMAGE Ryan Ong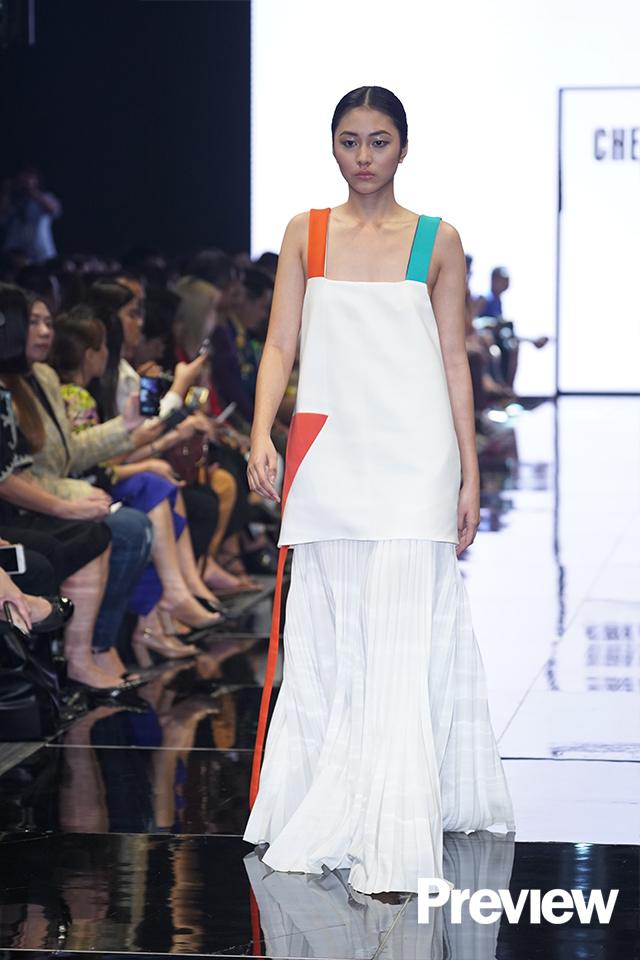 IMAGE Ryan Ong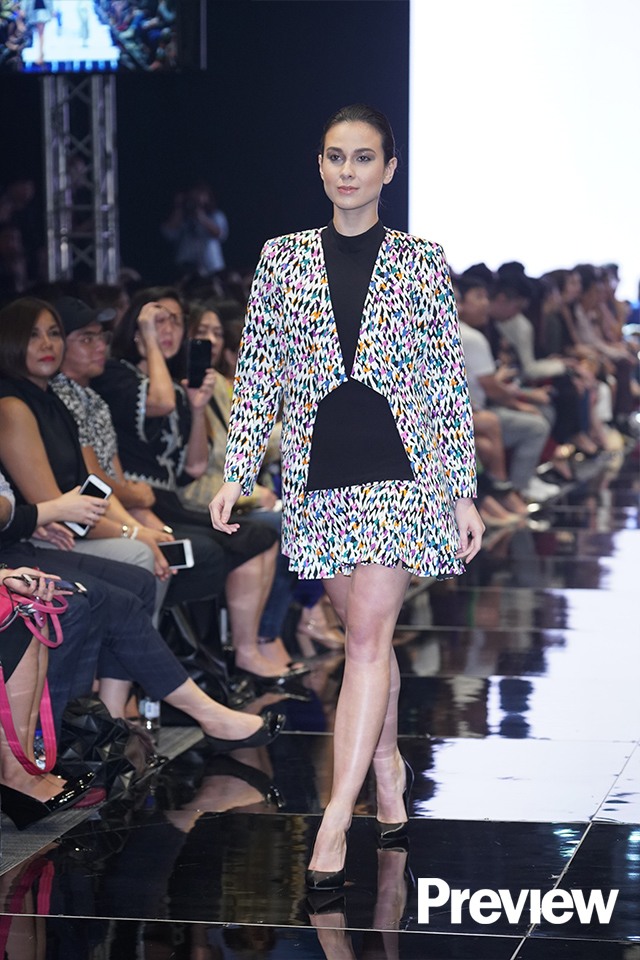 ADVERTISEMENT - CONTINUE READING BELOW
IMAGE Ryan Ong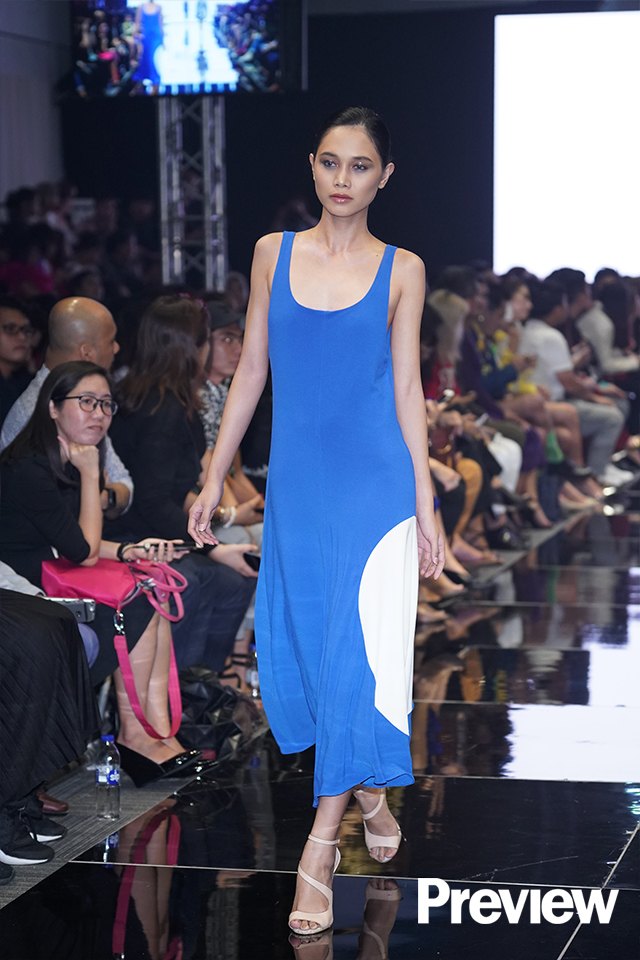 IMAGE Ryan Ong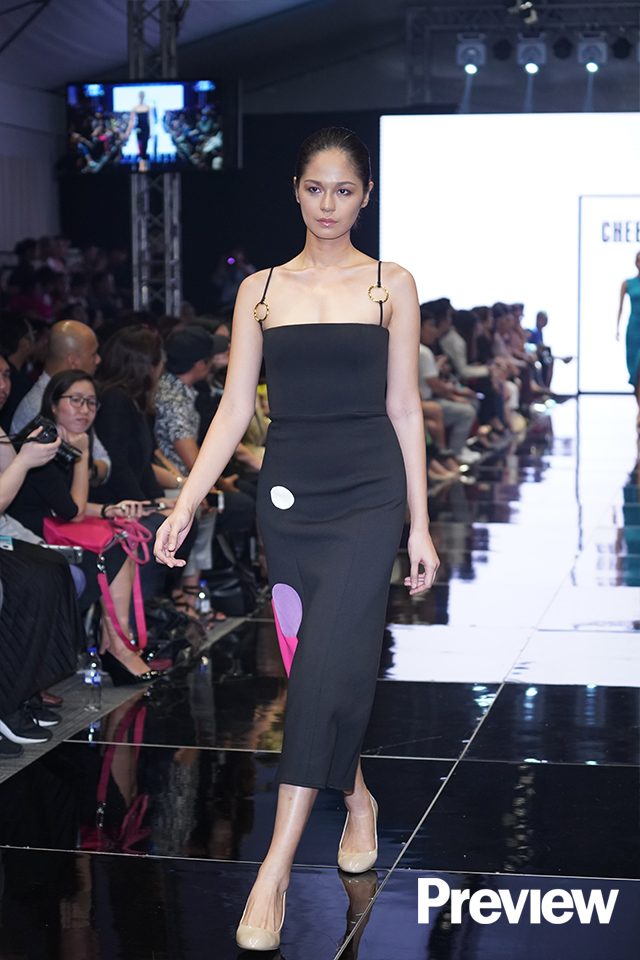 ADVERTISEMENT - CONTINUE READING BELOW
IMAGE Ryan Ong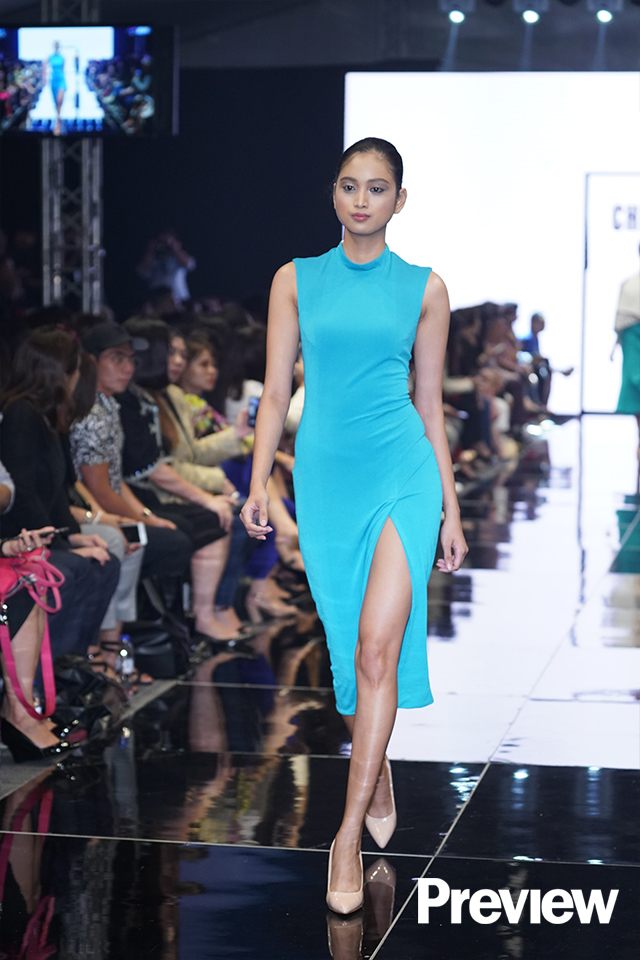 IMAGE Ryan Ong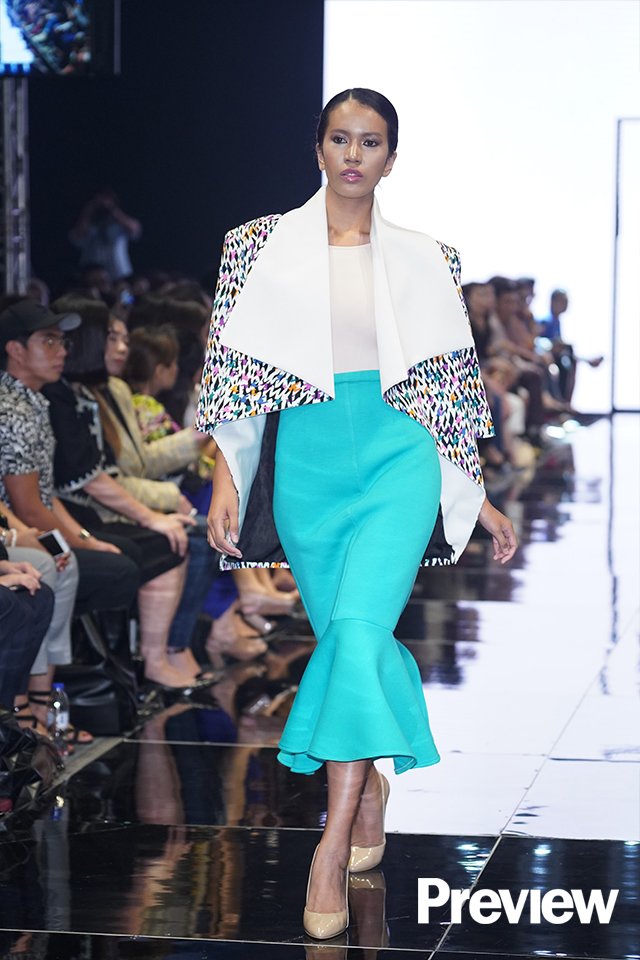 ADVERTISEMENT - CONTINUE READING BELOW
IMAGE Ryan Ong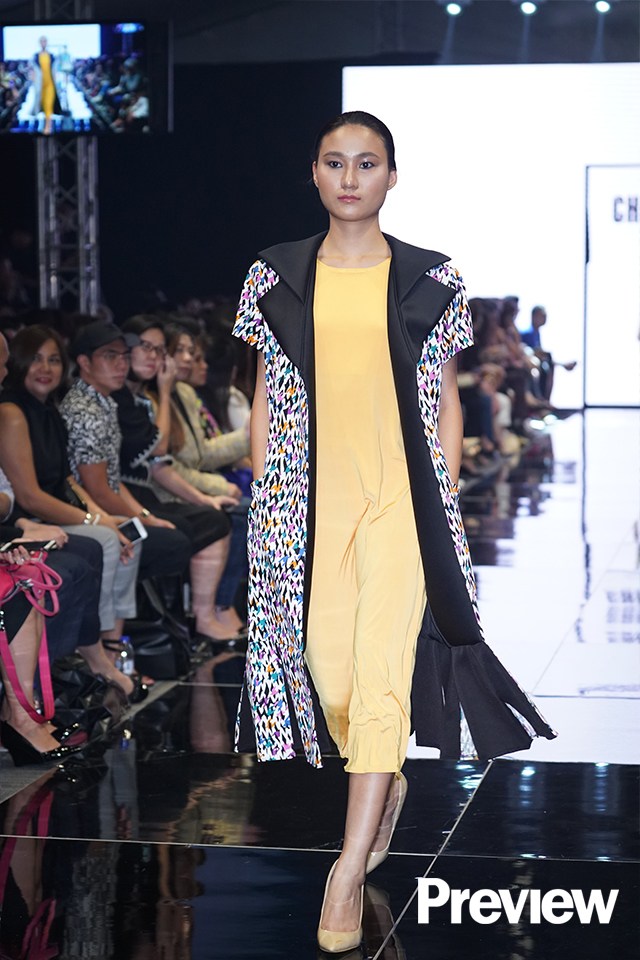 IMAGE Ryan Ong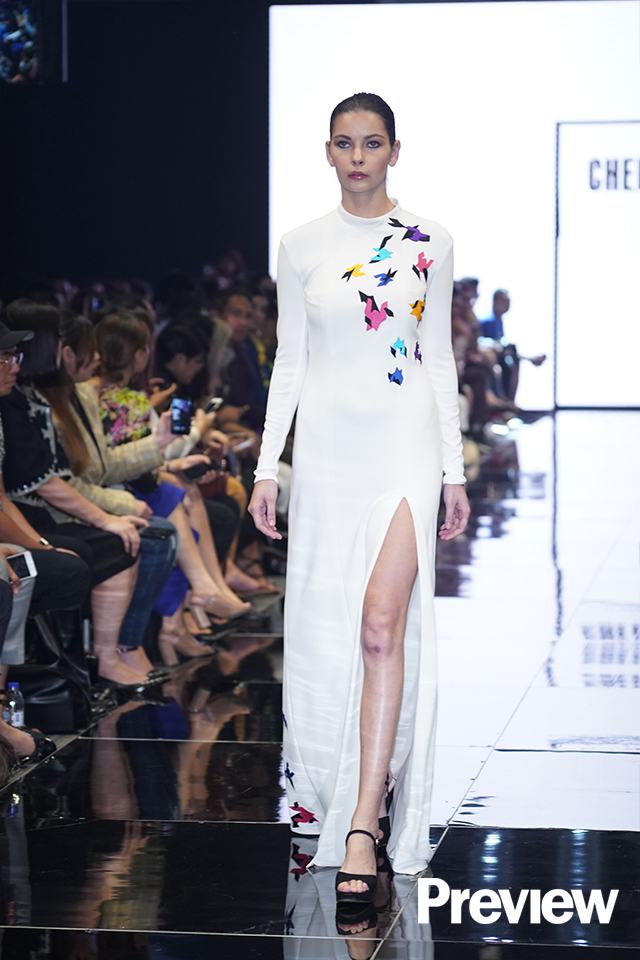 ADVERTISEMENT - CONTINUE READING BELOW
IMAGE Ryan Ong
Top Articles from Preview.ph