Many dream of working in the fashion industry, but only a few are actually daring enough to pursue an unorthodox career—Perry Tabora, a 27-year-old celebrity stylist, is one of them. A graduate at De La Salle-College of Saint Benilde with a degree in Fashion Design and Merchandising, he has found his true calling at an early age and has always known that his love for fashion will eventually take him to greater heights. Today, people recognize him as the go-to stylist of sought-after teen stars, including Liza Soberano and Janella Salvador.
But what does it really take to start from the bottom and build your way up? In an exclusive interview with Preview below, Perry talks about his pursuit of a styling career, the hurdles he encountered along the way, and how he landed his first celebrity client.
IMAGE INSTAGRAM/perrytabora
Hi Perry! Congratulations again on Liza Soberano and Zanjoe Marudo both winning the best dressed awards at the Star Magic Ball. As their stylist, that must feel like a huge accomplishment, right?
ADVERTISEMENT - CONTINUE READING BELOW
"Thank you so much. I am incredibly happy that they won that night and it was definitely a proud moment for me and my team. This made the months of preparation for the Star Magic Ball worth it, and it also helped that my clients are such a breeze to work with. They were all open to suggestions and were very much part of the creative process in finalizing their looks for the ball."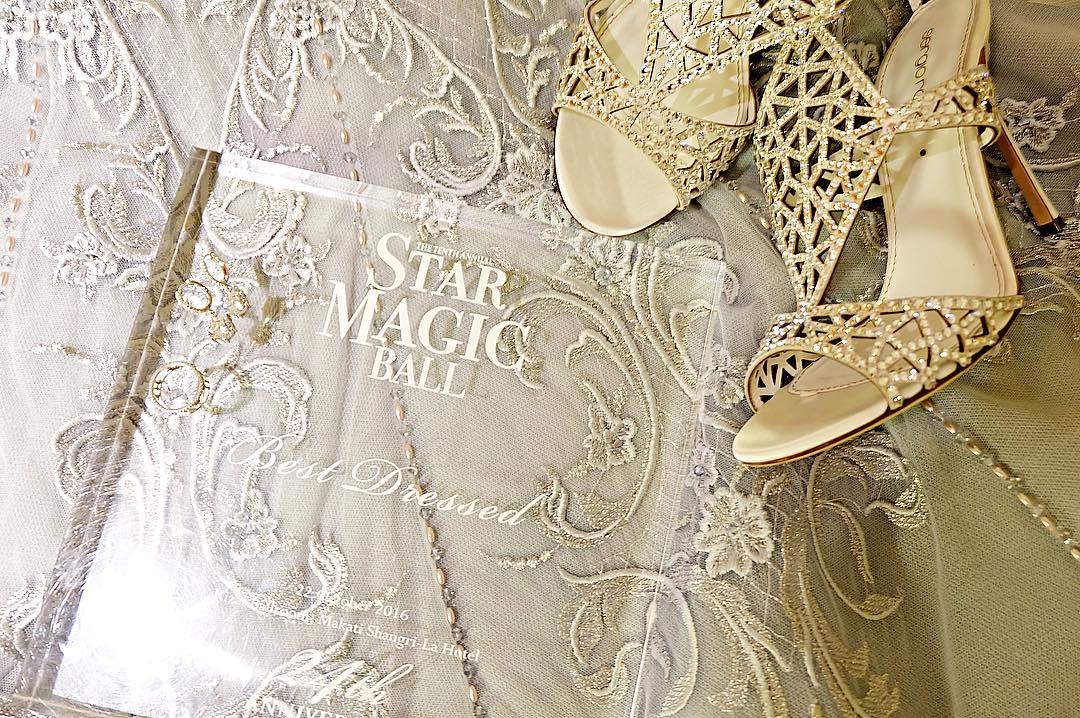 IMAGE INSTAGRAM/perrytabora
Related Stories from Preview.ph
Well, you certainly deserve it! Tell us, have you always been into fashion when you were young? At what age did you realize that you want to become a stylist?
"Ever since I can remember, I have always been into fashion—even back when I didn't even know that it's possible to have a career in fashion. I did not know what a fashion designer or what a stylist was. All I knew is that I would always be in awe of what my sister was wearing. I would provide her with my input on what she should wear, and I would rummage through all her clothes. Fashion is truly my first love.
"In grade school and high school when I was introduced to fashion magazines, that is when my dream to have a career in fashion was set. I would flip through these magazines endlessly, watch fashion shows on TV, and I would always find myself sketching designs of dresses at the back of my notebook during class. So in college, it was already pretty obvious to me what I wanted to study and pursue. I took up Fashion Design and Merchandising at De La Salle-College of St. Benilde, and I became familiar with styling and how you can make a career out of it. And then, after graduation, I became certain that styling is really my calling. Eventually, I also plan to pursue fashion design and build a brand as a long-term career goal, but currently, styling is what I want to focus on."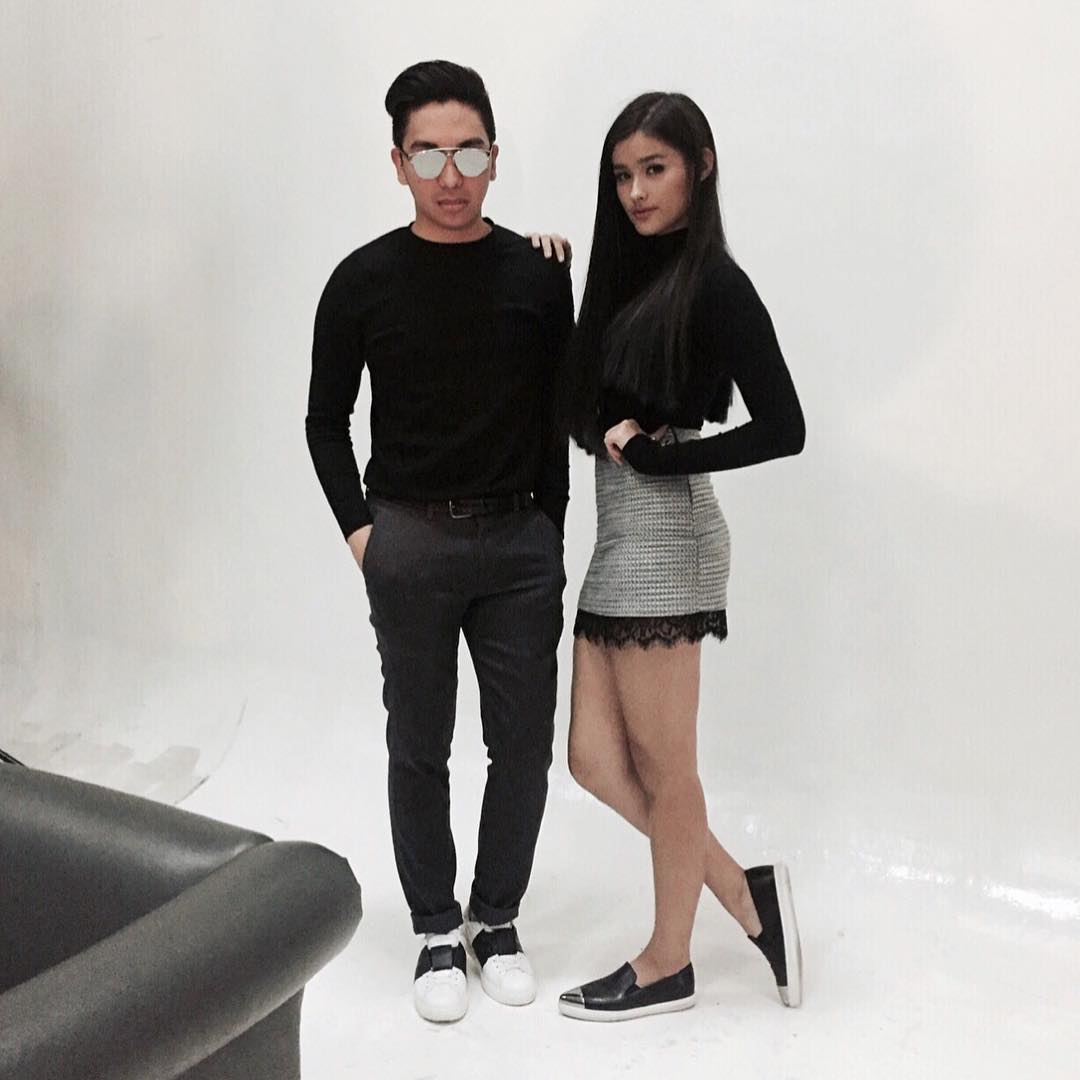 IMAGE INSTAGRAM/perrytabora
Take us back to the beginning of your styling career. How did it all start?
ADVERTISEMENT - CONTINUE READING BELOW
"I began my career as a styling associate to Ton Lao who I worked with for three years. I consider myself very fortunate that I had someone like him as a mentor because he refined my skills and taught me the techniques of being an effective and efficient stylist, which I probably wouldn't have learned anywhere else. He never treated me as an assistant; he trusted my taste and my insights when we created looks for the client and he is also open to suggestions, all of which made him a boss that I truly enjoyed working for. He was also the one who pushed me to pursue a solo career in styling."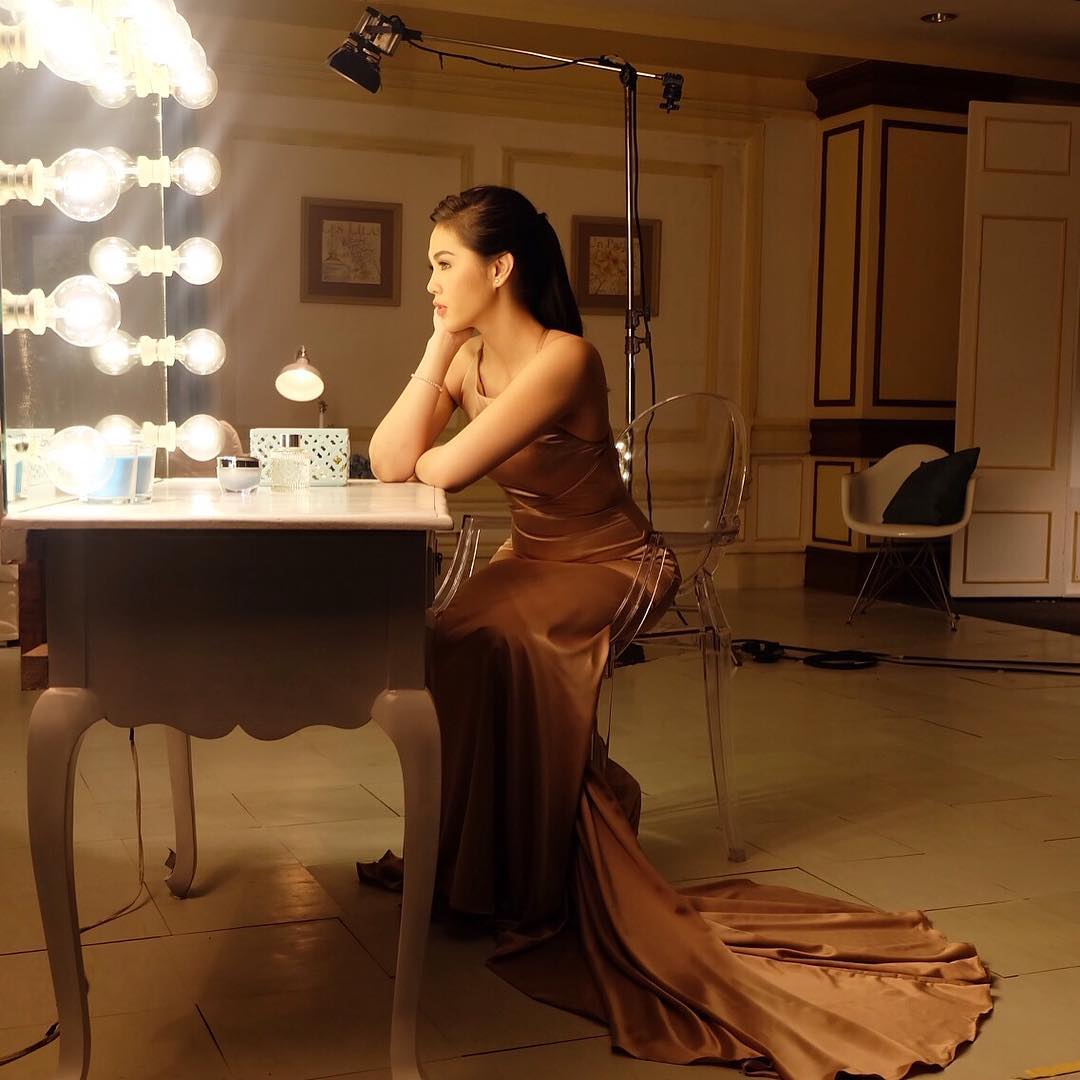 IMAGE INSTAGRAM/perrytabora
Janella Salvador for Olay TVC, styled by Perry Tabora
Can you still remember your very first project? Who was your first celebrity client and how did you land him/her?
"Of course! My very first client was Liza Soberano. Back then, she was being launched as part of the newest batch of Star Magic artists in 2013. She needed a stylist, so her handler referred me to her. After a few weeks, I was also styling Janella Salvador, Zanjoe Marudo, and Robi Domingo. I would style them for various appearances like press junkets, ASAP, premiere nights, etc. And although I was trained well by Ton, nothing can really prepare you for the whirlwind that you will go through once you go solo. For me, it excited and fueled me to do and be better.
"My first big project was an endorsement shoot with Janella and her mom. I had to pinch myself during the shoot because I could not believe that I was there, doing a solo styling gig for a major endorsement. It was a dream come true."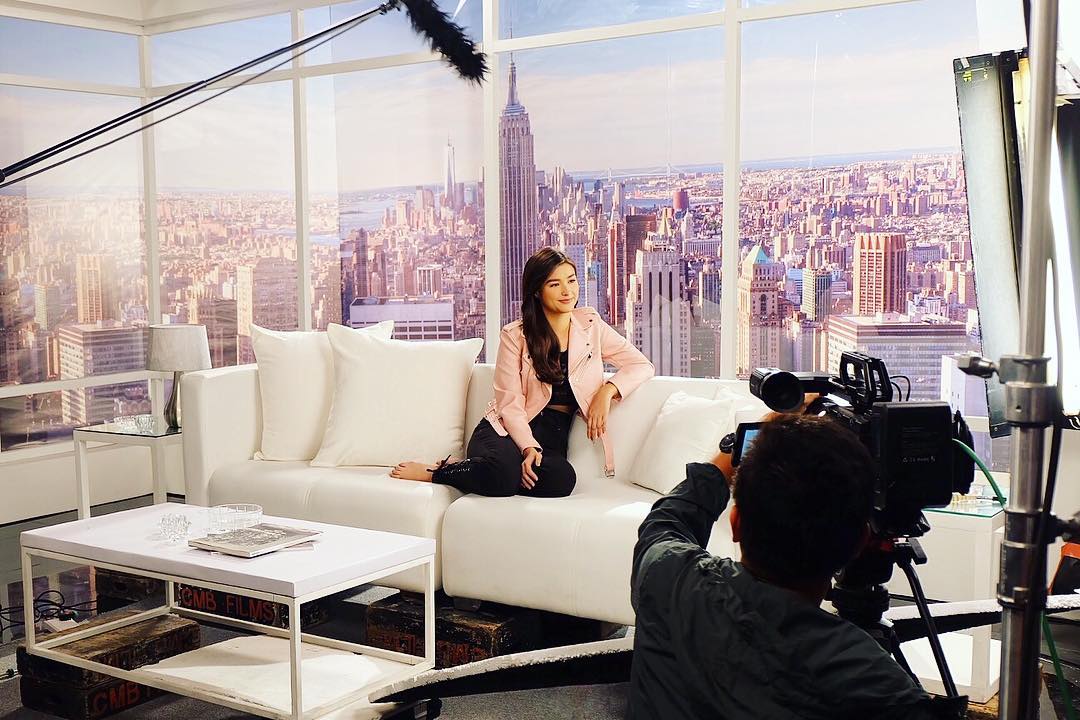 IMAGE INSTAGRAM/perrytabora
Liza Soberano for Maybelline New York, styled by Perry Tabora
ADVERTISEMENT - CONTINUE READING BELOW
Tell us more about the challenges and hurdles you encountered along the way.
"In the beginning of my styling career, being a newbie stylist, I had a difficult time pulling out clothes from brands and designers because they were not familiar with my name. I had to shell out my own money to buy clothes for my clients, and as someone who had just started in the industry, this was very challenging. I had to properly budget my finances and be smart about where I spend it on. And back then, I did not have any assistants, and the work gets quite overwhelming at times. But these experiences have taught me how to work efficiently and how to properly prioritize my tasks to ensure that all my work commitments are successfully completed."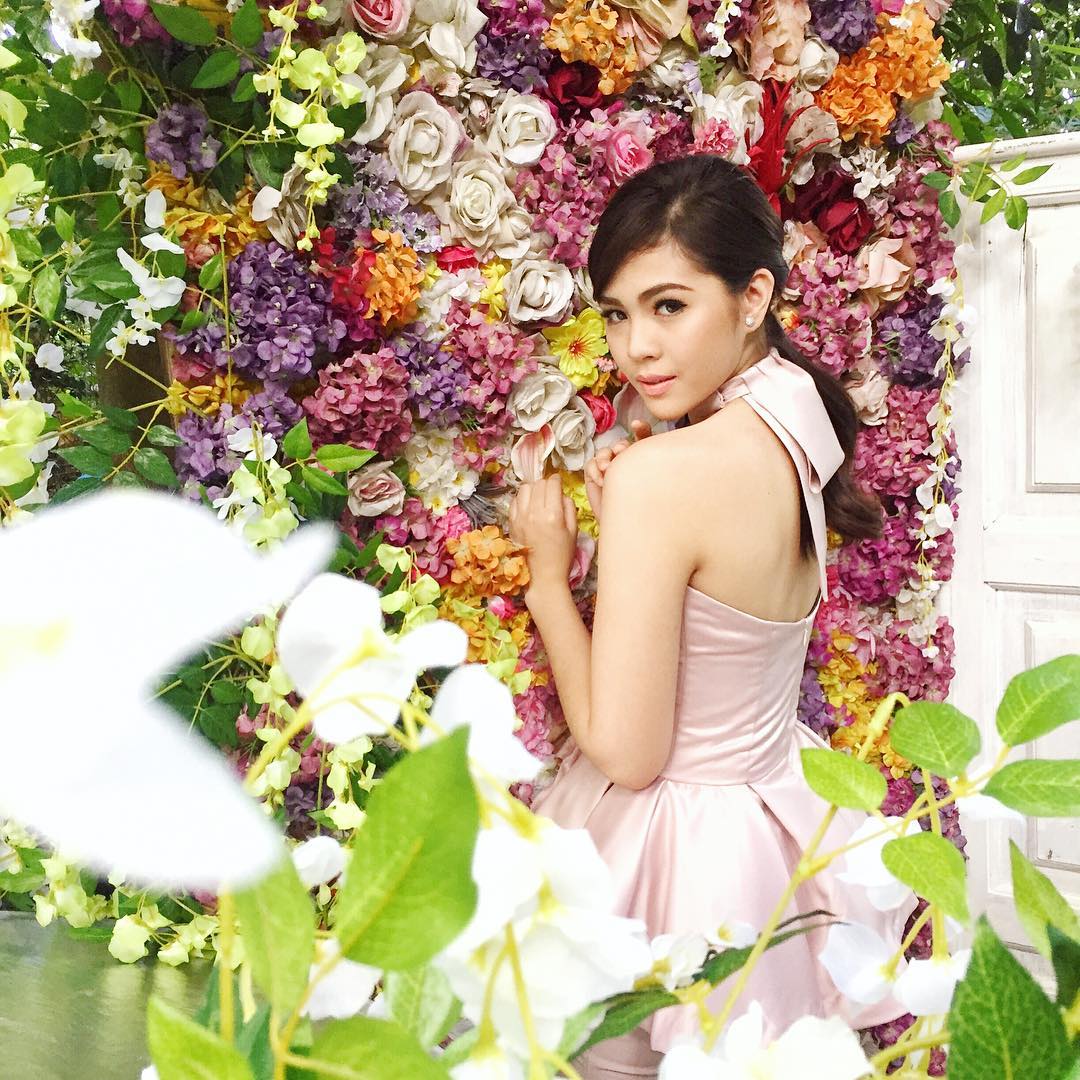 IMAGE INSTAGRAM/perrytabora
Janella at 18, styled by Pery Tabora
We noticed that most of your celebrity clients are teen stars—Liza, Janella, Sofia Andres. What's it like working with them and how do you make sure that each style is distinct from the other?
"It is so easy to work with all of them because we know each other so well. Our respective careers all started almost at the same time. We saw each other grow, accomplish career milestones, and really make a name through the work that we love doing. So whenever I style them, it is always such a breeze. Each of them has their own style aesthetic. I ensure that this is incorporated in all of their looks to keep it unique from the others. I also think about their 'packaging' as a celebrity and integrate this with their looks as well."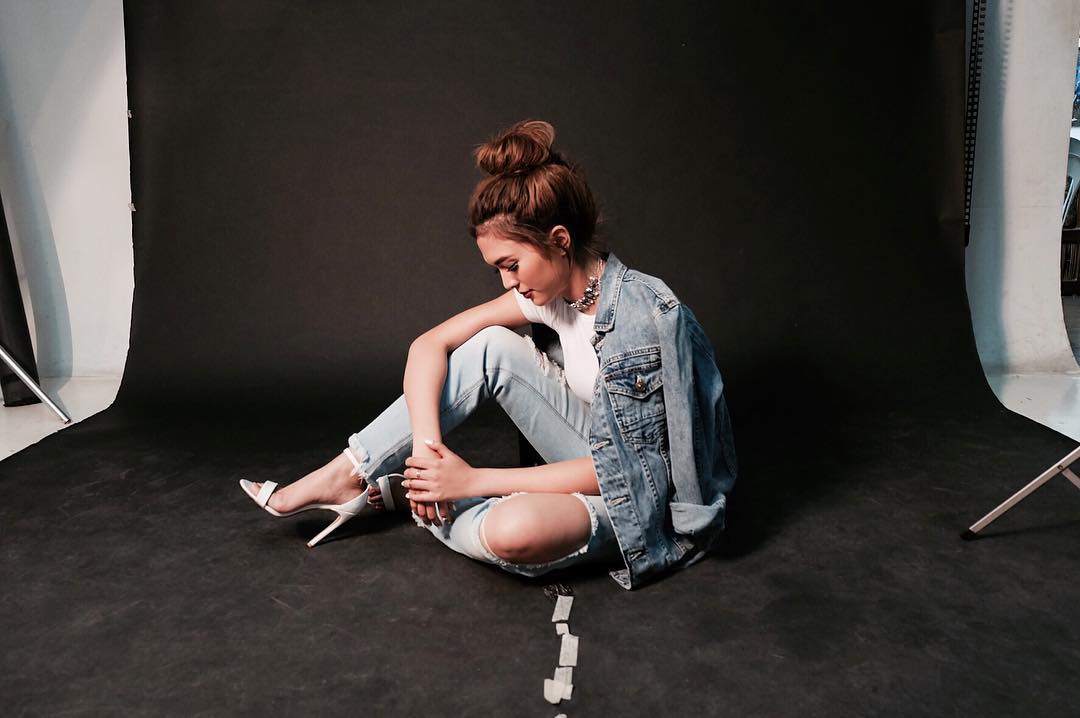 IMAGE INSTAGRAM/perrytabora
Sofia Andres, styled by Perry Tabora
Local or international, any dream celebrity clients?
"Emma Watson and Eddie Redmayne. I have always loved all their red carpet looks and it would be a dream to work with them and get to know their personal style."
ADVERTISEMENT - CONTINUE READING BELOW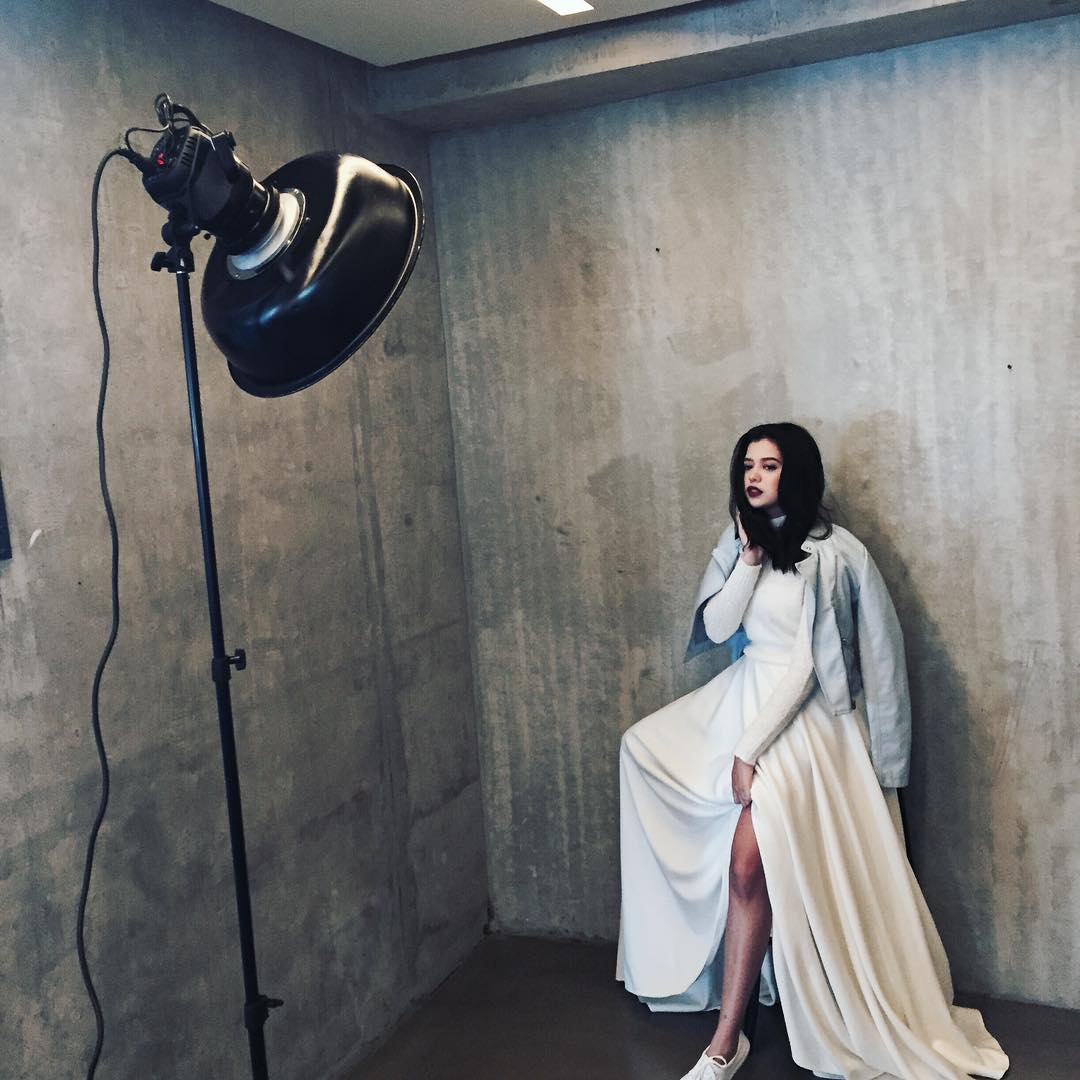 IMAGE INSTAGRAM/perrytabora
Sue Ramirez, styled by Perry Tabora
You've been in the industry quite long enough. We're sure you've had your fair share of nasty experiences with celebrities! Please share with us the most unforgettable one and how you dealt with it.
"As a stylist, you will work with a myriad of celebrities and they all have different personalities so it is inevitable that you will encounter some who are not very friendly.
"I remember this one client when I was still a styling associate. We would dress this client for a live show every weekend. During this time, the client would ignore me and pretend that I do not exist. [I felt that] my opinion as a stylist was not valued, and the only time I was actually acknowledged was whenever that client would need something from me. It was challenging to work with this person but I took it as learning experience and as motivation to be better and to work harder towards my goal of establishing a solid career in styling."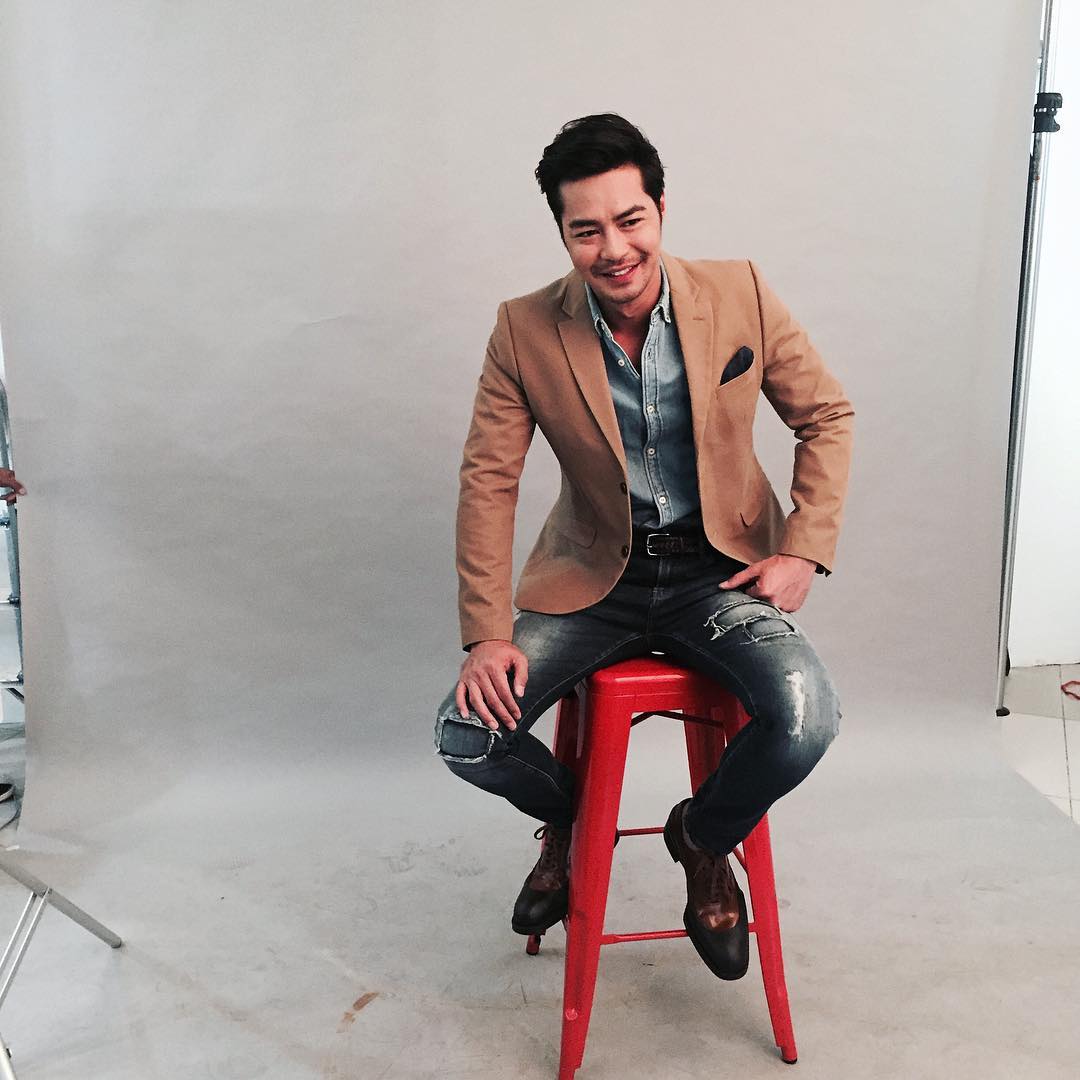 IMAGE INSTAGRAM/perrytabora
Zanjoe Marudo for the Star Magic Catalogue 2017, styled by Perry Tabora
What would you say is the best part about being a celebrity stylist? And the worst?
"The best part about being a stylist is that the work is never boring. You are constantly moving around, doing different projects and juggling tasks. The best and probably the most therapeutic part for me is when I am shopping and pulling out clothes from designers and various brands. Aside from feeling like you are slowly building the look you had envisioned in your head as you pull out clothes from different sources, it is really my love for fashion that makes this task enjoyable for me.
"The worst part is the long hours during shoots. The duration of a shoot can range from a couple of hours to three days. Work days almost always go beyond the normal nine-hour work day of most people so there will be times when you have to sacrifice time with family and friends."
ADVERTISEMENT - CONTINUE READING BELOW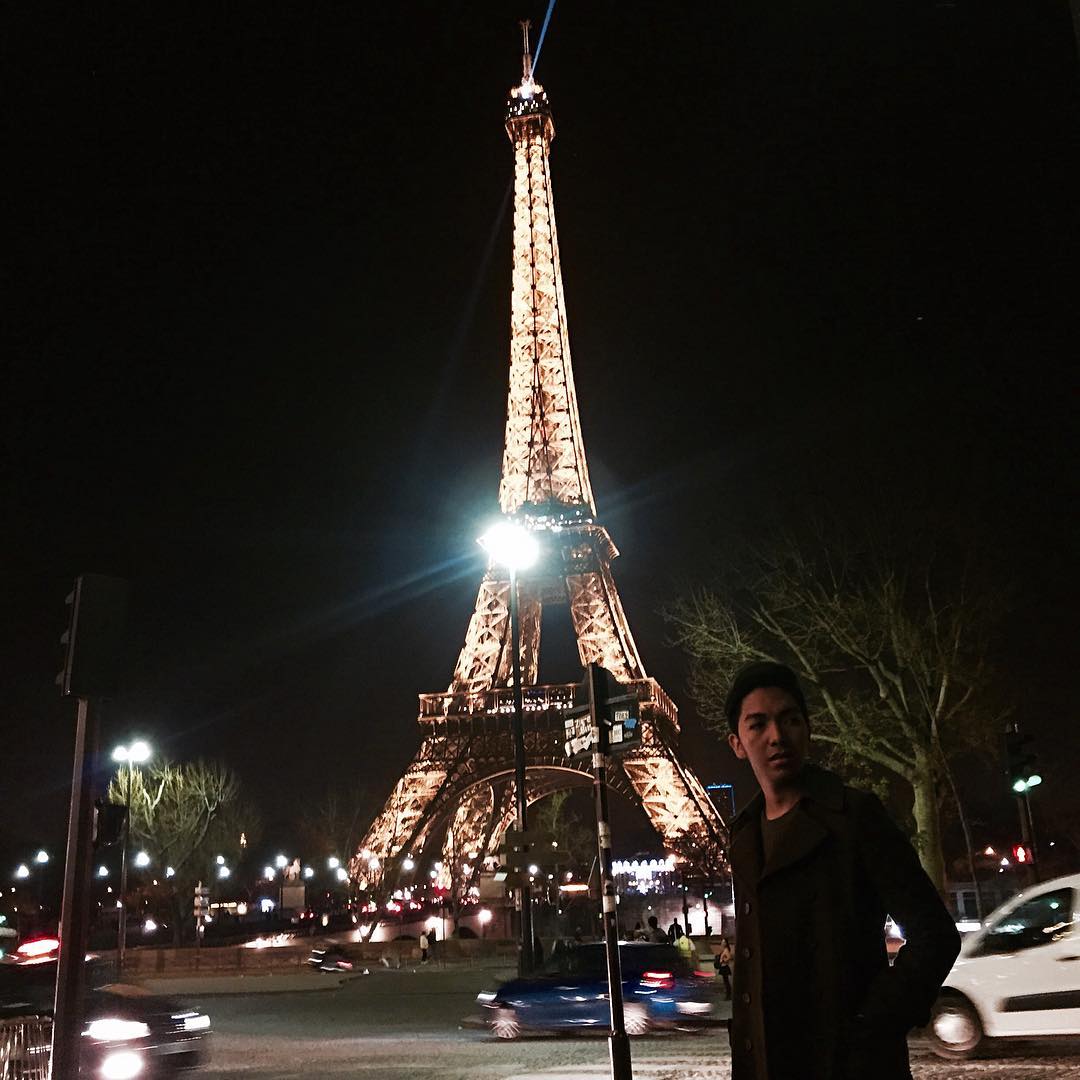 IMAGE INSTAGRAM/perrytabora
How would you advise young aspiring stylists?
"For stylists who are still starting out in their careers, my primary advice would be to get a good mentor and the best way to do this is through an internship or a style associate position. This will help you enhance your knowledge and skills in styling, and during this time, you will also be able build an extensive network in the industry which will later help propel your career to the next level. Being a fashion major was also an advantage for me because I became familiar about taking the right measurements, what fabric would best fit a particular design, and what silhouettes work for the different body types.
"Styling is a cutthroat industry. You need a solid will, an excellent work ethic, and the willingness to work long hours. You will need to persevere through obstacles and setbacks, and use these experiences to fuel your passion for the job. Remember why you love what you do, and just keep moving forward."
Hey, Preview readers! Follow us on Facebook, Instagram, YouTube, Tiktok, and Twitter to stay up to speed on all things trendy and creative. We'll curate the most stylish feed for you!