Maureen Wroblewitz may have been the youngest, the shortest, and the contestant with the least experience—but make no mistake: nothing will stop her from fighting her way to the top! Philippines, meet Asia's Next Top Model (AsNTM) Cycle 5's last Filipina standing.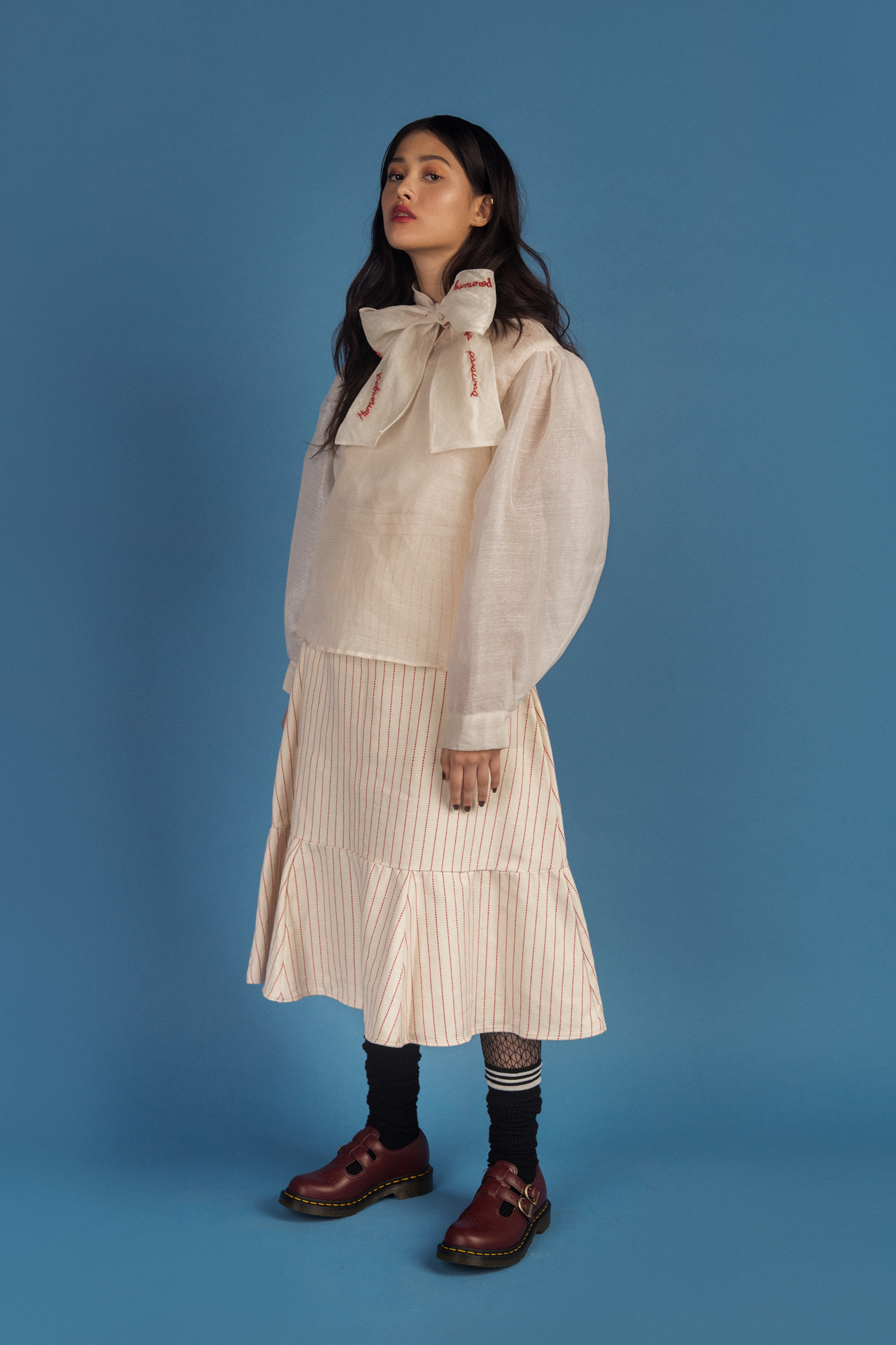 IMAGE Koji Arboleda
Gabbie Sarenas Luna blouse, P12500; Venetia skirt, P14000, gabbiesarenas.com; Forever 21 fishnet stockings, P385; socks, P385; gold ear cuff, P225, SM Aura; Doc Martens Mary Jane, P7990, SM Megamall
With three photo wins under her belt, Maureen is without a doubt one of the strongest models in AsNTM's highest-rating season yet. It's no secret, however, that her journey has been nothing short of a slippery slope. She has had her fair share of being at the bottom before finally emerging as one of the toughest competitors to watch out for. She was constantly bullied, underestimated, and was even labeled a "pretty face with no skills."
It was through Instagram when the half-Filipina, half-German beauty was first scouted by a local modeling agency. Maureen was only 15 then and was based in Germany with her family. She tells us in an exclusive interview with Preview, "I already wanted to start modeling then when I got scouted, but my dad wanted me to finish school first and that's what I did." After graduating from high school, she moved to the Philippines and finally had the chance to pursue her dreams. Little did she know that destiny would soon lead her to her biggest break yet.
ADVERTISEMENT - CONTINUE READING BELOW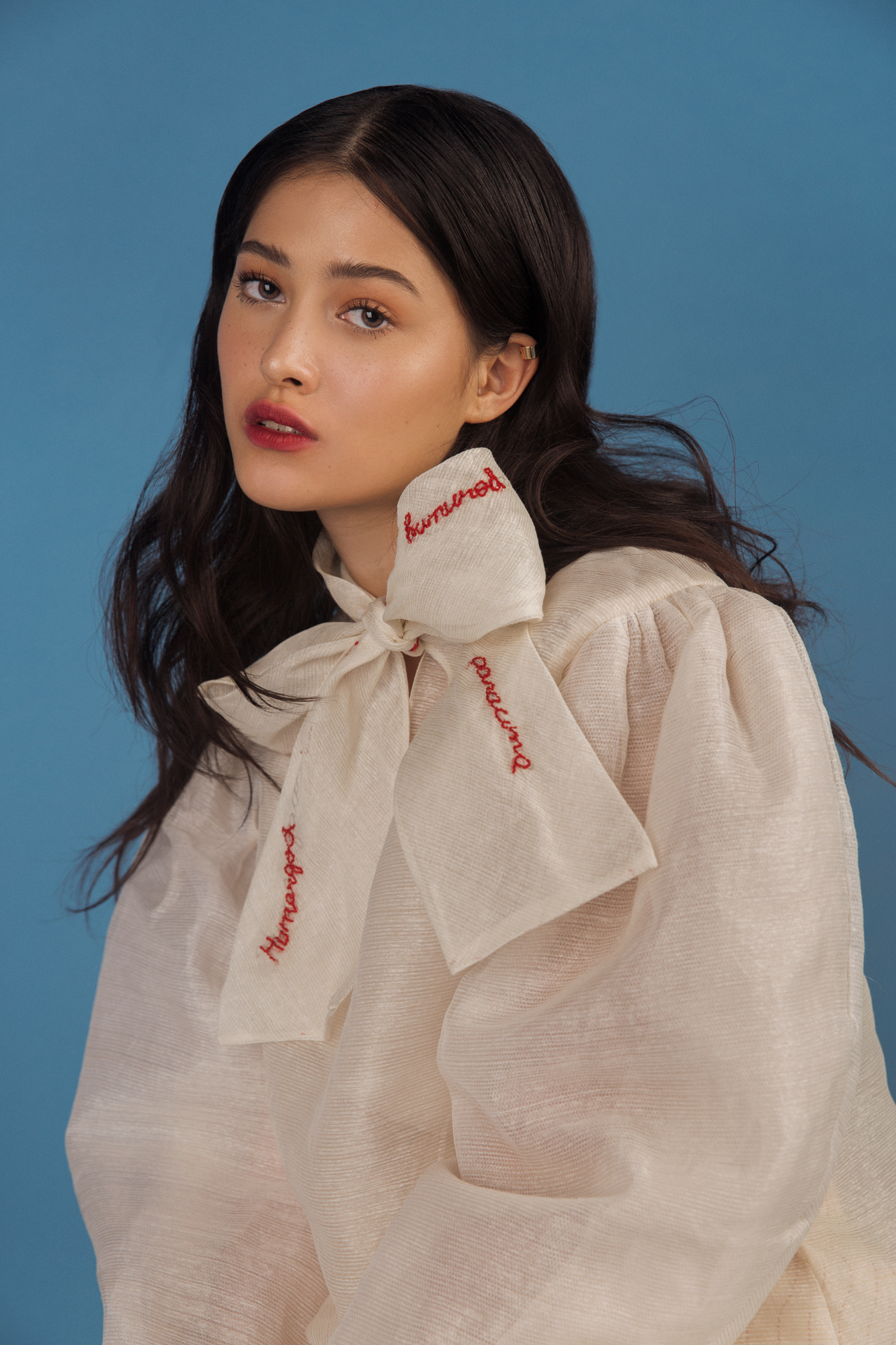 IMAGE Koji Arboleda
"Before the show started, I was really nervous. I was scared and I actually expected not to stay that long. I told myself I was just gonna do this for experience, to come out of my comfort zone and be more confident," Maureen admits. The 19-year-old aspiring model who never even thought she'd make it past the AsNTM casting could not believe it herself that she made it this far. Looking back, she recalls, "When my manager asked me to go to AsNTM's casting, I was like, sure, why not. But I didn't feel like they would pick me. I went there thinking [it would be] more like a casting experience. After my audition, they said that they like me, and I was shocked."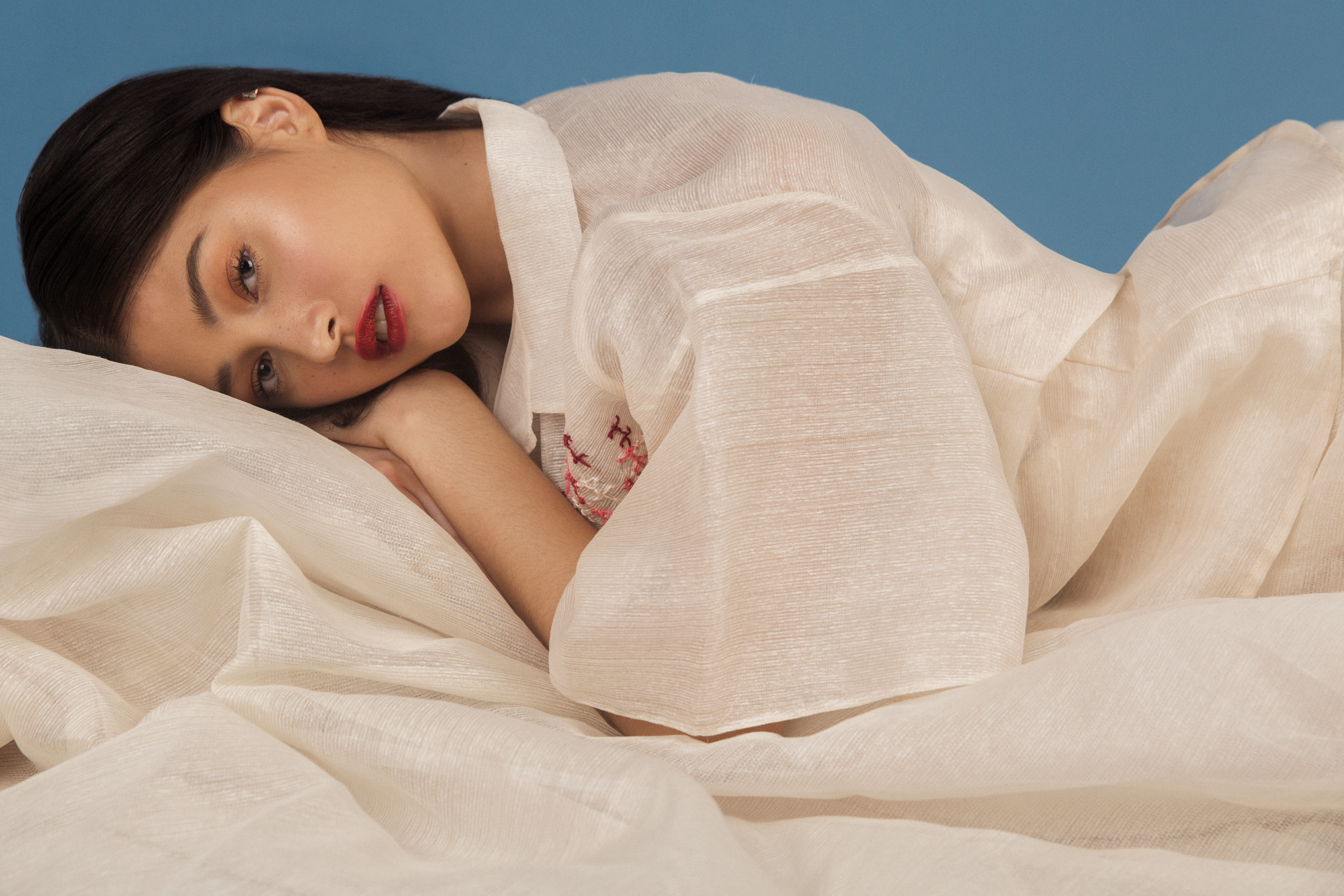 IMAGE Koji Arboleda
Gabbie Sarenas Luli Blouse, P10000; Dalisay Skirt, P25000, gabbiesarenas.com
Since then, she joined 13 other models from different Asian countries, each with the same goal: to bag the much-coveted top model status and to land a modeling contract with Storm Models Management in London. "When I was [already] in the competition, I realized how competitive I was, and I thought, I can't leave this soon. I have to stay here. The whole time, I just wanted to stay and fight and prove to myself and to everyone who didn't believe in me that I can really do this."
ADVERTISEMENT - CONTINUE READING BELOW
Of course, to stay in the running towards becoming Asia's Next Top Model is no easy feat. Week after week, the girls are faced with challenges and photo shoots that constantly put their skills to the test. Out of the three contestants representing Team Philippines, Maureen is the only one who made it to top five. Angelica Santillan was the first to leave the competition, shortly followed by Jennica Sanchez who got eliminated on the third week. "There's so much pressure," Maureen admits. "The Philippines has never won, so I really have to go out there, get out of my comfort zone, be confident and believe in myself. I can't give up. I want to win this. I'm the last Filipina and I really have to fight."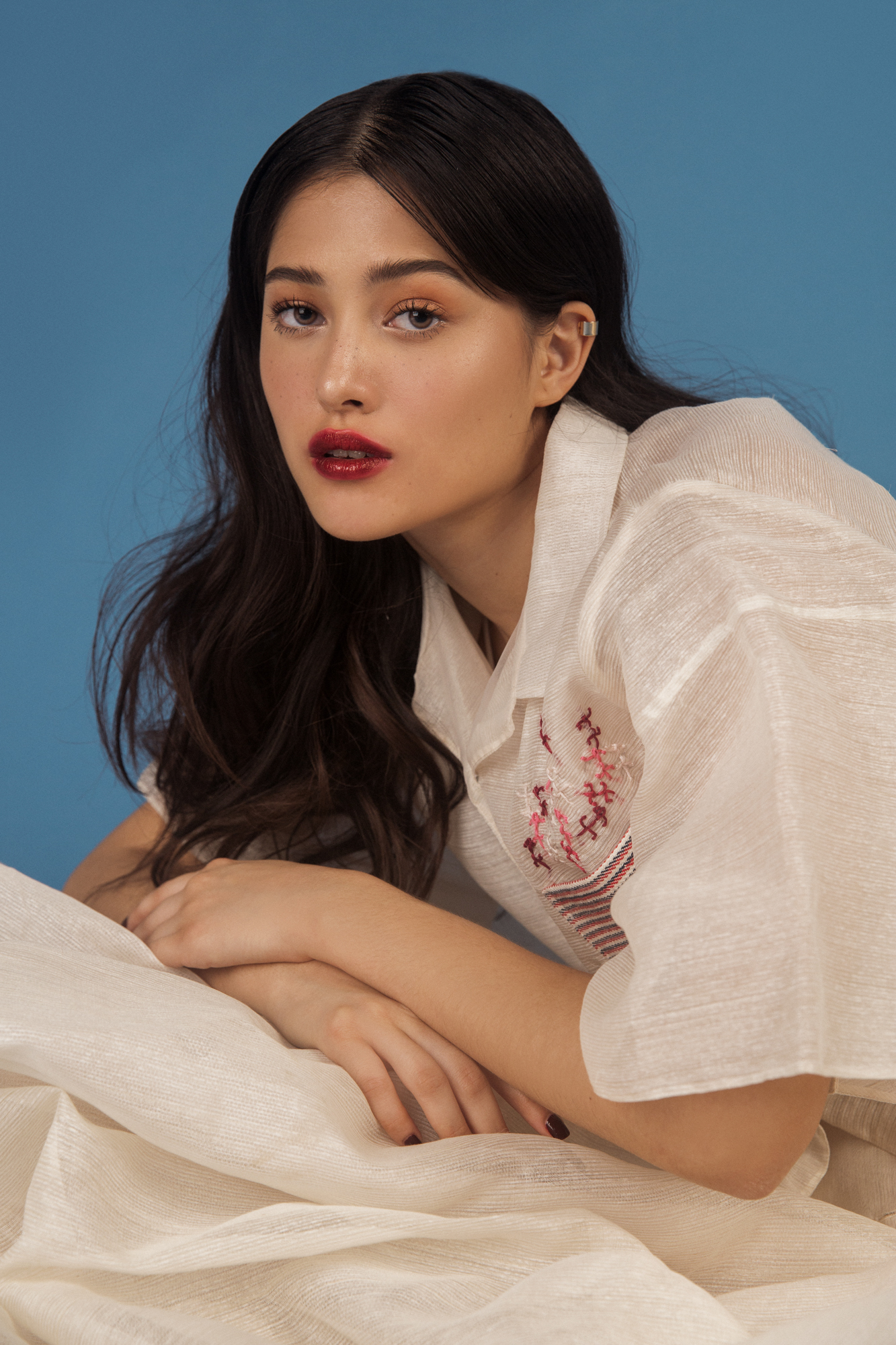 ADVERTISEMENT - CONTINUE READING BELOW
IMAGE Koji Arboleda
You'd think that with a face like hers, Maureen should feel assured that she has it in the bag. But just like any other girl, she has had to deal with insecurities throughout the competition.
"The hardest part was that I was the youngest, the shortest, and the girl with the least experience, so most of the time I felt very insecure, especially during photo shoots," she points out, noting how self-conscious she'd feel every time she has to be in front of the camera. "Everyone watches you—every step, every pose you do. You just feel everything. You feel the judgment. So it was very hard for me to feel confident and just really believe in myself, because everyone had so much experience and they knew what they were doing and I was just learning."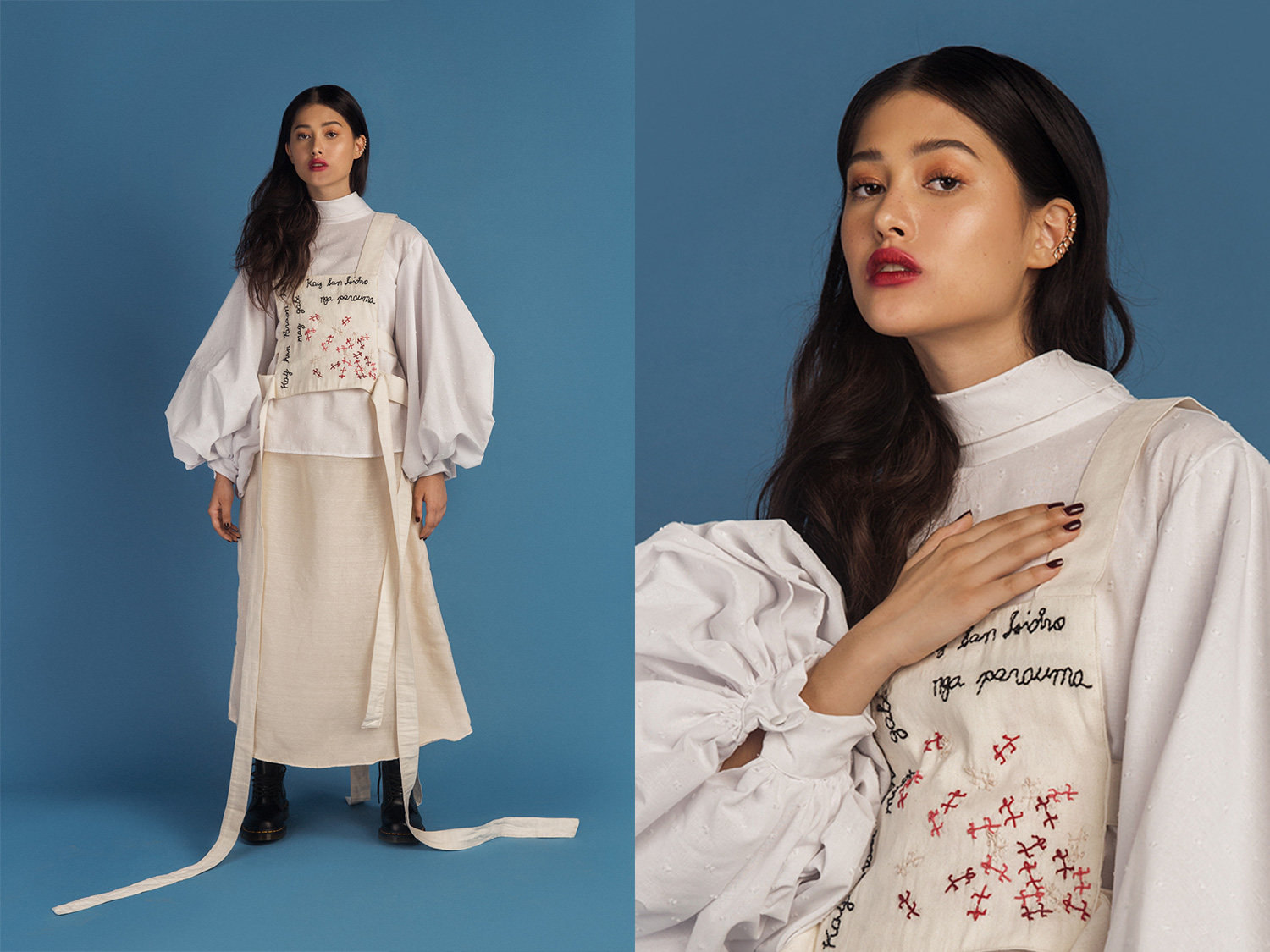 ADVERTISEMENT - CONTINUE READING BELOW
IMAGE Koji Arboleda
Gabbie Sarenas Veronica blouse, P10000; Hindrika Apron, P5500; Karen Skirt, P12000, gabbiesarenas.com; Doc Martens Black Eye Boot, P7990, SM Megamall; Forever 21 gold ear cuff, P225, SM Aura
Naturally, the drama inside the house was also inevitable, and it puts an even heavier weight on Maureen's shoulders. Even being the resident "pretty face" was something she had to struggle with. "I know [the other girls are thinking] 'Oh, she only gets lucky shots because she's pretty.' It's hard because it makes you feel more insecure," says Maureen, particularly referring to an episode where her fellow models confronted her to say she doesn't have the skills to become a top model. "I felt really bad, but I just wanted to focus on myself and prove to them that I'm not just a pretty face. I've also learned that being pretty is not a bad thing; it's a good thing—I should be happy and I should use that because it can be a great advantage."
ADVERTISEMENT - CONTINUE READING BELOW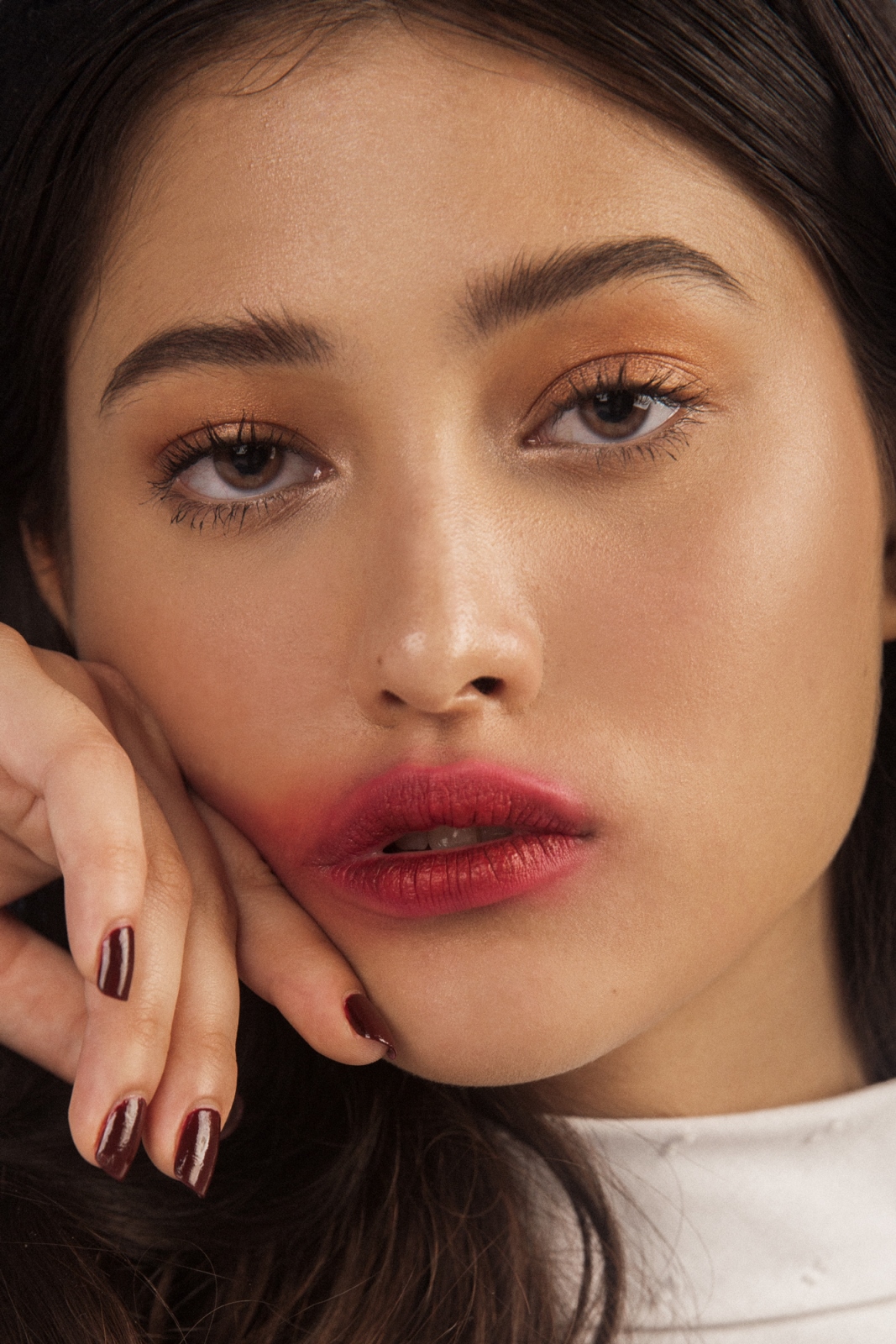 IMAGE Koji Arboleda
True enough, Maureen is now merely two episodes away from potentially winning the competition. Less than three weeks before the premiere of the much-awaited finale episode, the 19-year-old model was sitting in the makeup chair as she got dolled up for our shoot. She was dressed in local designer Gabbie Sarenas' modern iterations of traditional Filipino clothing, and as expected, everything fit her like a glove.
ADVERTISEMENT - CONTINUE READING BELOW
"I'm only half Filipina, so I often get told I'm a 'fake Filipina,' but that's not true. I grew up with my mom and my mom has taught me so many things. I've been in the Philippines every year even though I've lived abroad and I've learned so much about the culture," says Maureen. "Filipinos are super friendly, super welcoming, super proud of their country—and I grew up with that. I know how Filipinos are, and I'm really proud to be one!"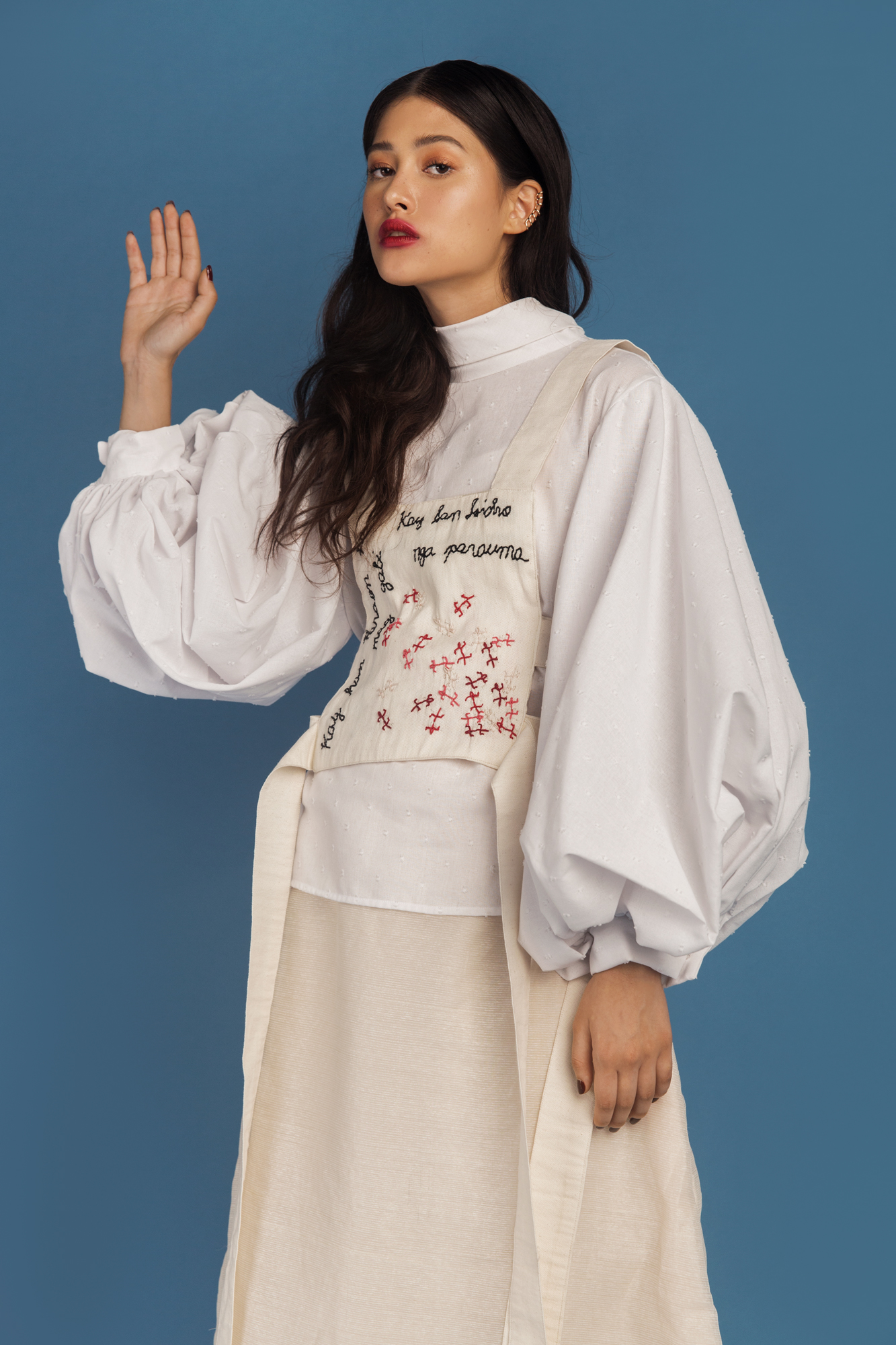 ADVERTISEMENT - CONTINUE READING BELOW
IMAGE Koji Arboleda
Come June 28 on Star World, it will be revealed whether or not we'll finally have the first-ever Filipino winner of Asia's Next Top Model. But whatever happens, Maureen, you can count on us to be the Filipinos you expect your countrymen to be—we solemnly swear to support you all the way.
Photographed by Koji Arboleda
Styled and Produced by Marj Ramos
Assisted by Nicole Arcano
Makeup by Jason Delos Reyes of NARS Cosmetics
Hair by Mark Anthony Rosales
Nails by Jenny Rose Malonzo of Beauty & Butter
Special thanks to Prima Stella Management and FOX Networks Group
Related Stories from Preview.ph
Hey, Preview readers! Follow us on Facebook, Instagram, YouTube, Tiktok, and Twitter to stay up to speed on all things trendy and creative. We'll curate the most stylish feed for you!