There's been no shortage of gut-busting humor, statement-making looks, and dragdagulan face-offs in Manila Luzon's Drag Den. For the past six weeks, she's been walking us through her fabulous cartel, as eight talented contestants made a bid for the title of the first-ever Pinoy Drag Supreme.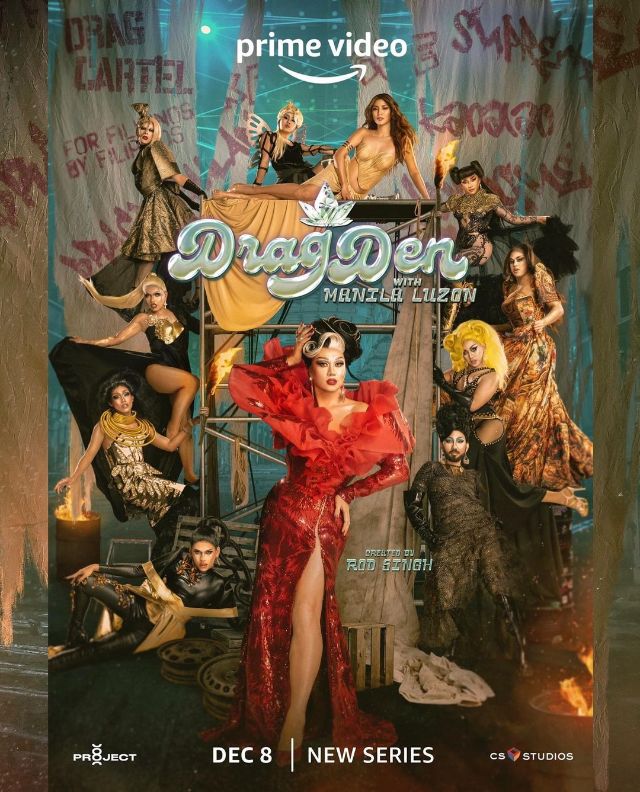 ADVERTISEMENT - CONTINUE READING BELOW
Every episode, the queens were tasked to serve two looks for the themewear and main drag showdown segments, and Manila surely followed suit with her wardrobe. With the sartorial prowess of Gee Jocson, the "drag lord" donned the most creative and show-stopping ensembles proudly crafted by local talent.
The stylist, who says it's actually been her dream to dress someone like Manila, shares that she chose designers "based on their current aesthetic." Jan Garcia, for example, was tapped for his eccentric sensibilities, while Ha.Mu. was chosen for their maximalist style and attention to details. "Each look was studied well, and I'm grateful that the designers we're happy to collaborate din," she adds.
From adobo-inspired frocks to mythically-fashioned gowns, the hostest with the mostest was serving heaps of Pinoy pride every time she stepped on the runway. Peruse all of her looks below:
LOOK: Manila Luzon's Looks on Drag Den Season 1
Episode 1: "Drag Raid"
For the premiere, Manila was in a stylish number inspired by the coral reefs and foliage found in our 7000+ islands Made by Renz Reyes, the yellow and orange midi dress was matched with fiery eyeshadow and a red hot lippie by Marlyn Ocampo. The queen was glowing beside episode 1's guest "drag enforcer" Catriona Gray!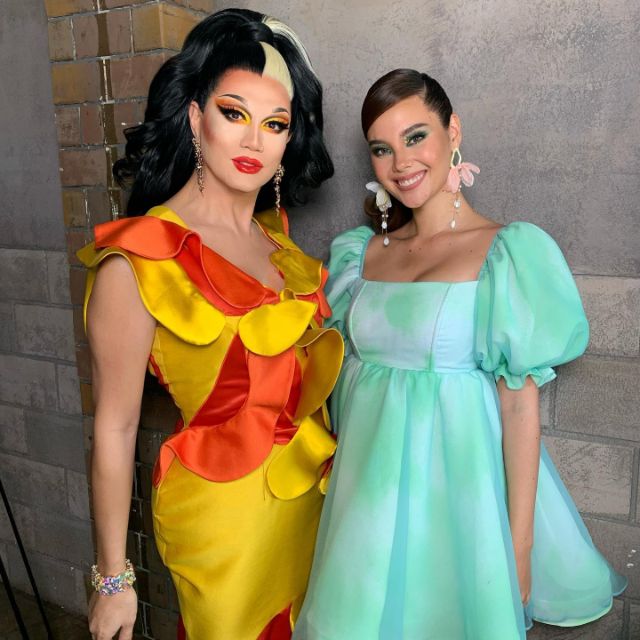 Next, Manila pays homage to our national dish, adobo, with a Jan Garcia original, complete with a white rice skirt and nails made of laurel leaves. Gee's approach to this category was merging a distinct aspect of Pinoy culture with Manila's own taste.
She says, "We know she loves campy drag, and she dresses up as food also. So I [went] through a lot of food options and I thought of adobo, 'cause everyone loves [it.] And everyone has their own version of [it.]" Gastronomic genius! We see why this was Gee's personal favorite look!
ADVERTISEMENT - CONTINUE READING BELOW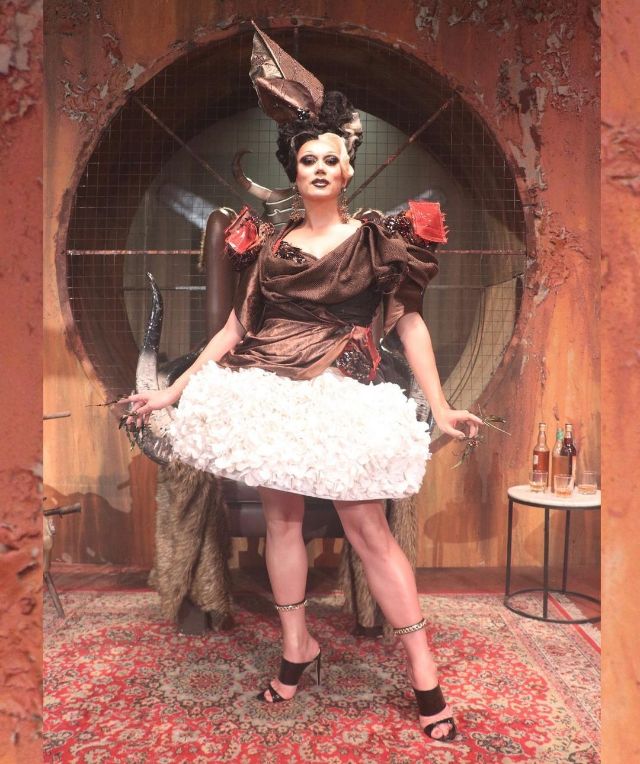 Episode 2: "Drag Trippin"
The drag lord's first appearance on episode 2 saw her in another Jan Garcia number, this time taking cues from Jolina Magdangal's iconic '90s puffball hairstyle, and Eugene Domingo's campy office 'fit on Kimmy Dora. "I wanted to go for something cute and fun," Gee states.
ADVERTISEMENT - CONTINUE READING BELOW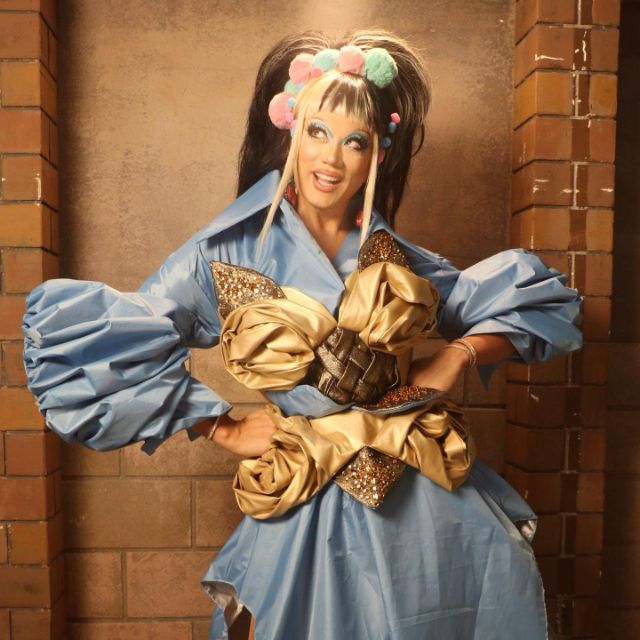 Later in the episode, Manila once again emulated Kimmy GoDongHae's fun sense of style with a black Robert Hiyas jumpsuit that had a lace side-section and lime green lapels. Her fuschia pink pout definitely pops!
ADVERTISEMENT - CONTINUE READING BELOW
Episode 3: "Dangerous Drags"
A more sinister challenge called for an equally-as-sickening OOTD. Manila was ready to do business in a Bon Hansen pinstriped pantsuit which fronted a chromed silver breastplate.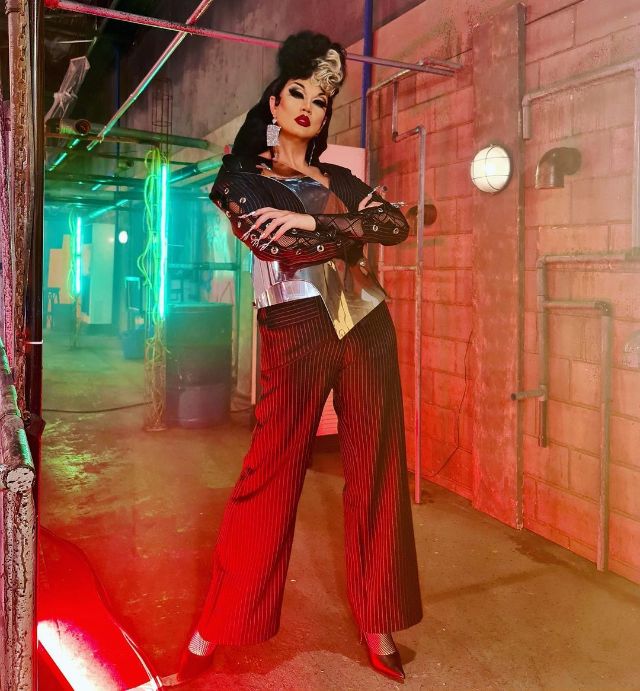 Remember Zuma, the heinous snake monster that made our skin crawl? Well, this is his wife, or so Manila and Gee claim. Upon researching about villains in Pinoy fantsaryes, Gee came across the reptilian creature and thought about creating a partner for it (since, ICYDK, there's a spinoff show about Zuma's child played by Andi Eigenmann.) This jaw-dropping serpentine look was thanks to Ha.Mu., with Farah Abu earrings carrying on its bloody red notes.
ADVERTISEMENT - CONTINUE READING BELOW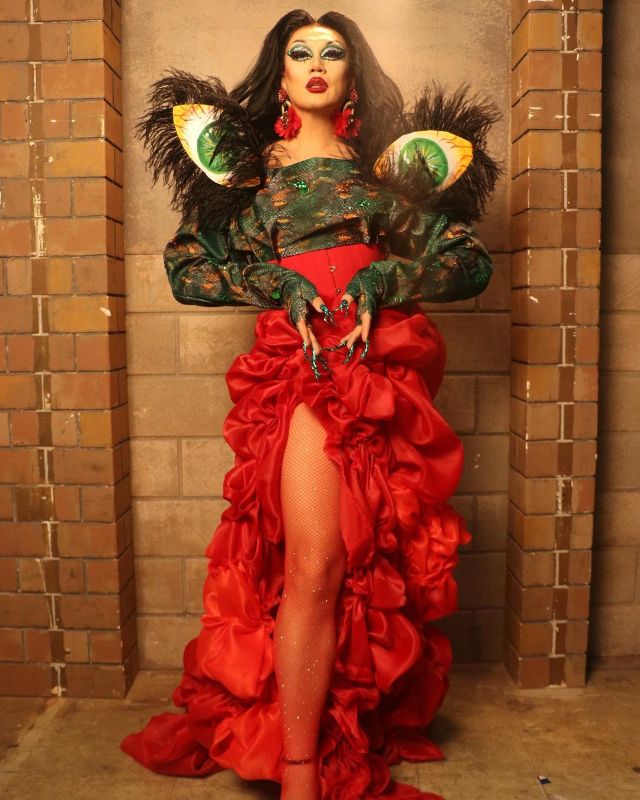 Episode 4: "High on Drags"
Yet another aquatic ensemble of Manila's was this neon green coral reef original by RAFA. Imparting some glimmer to things were twinkle earrings from Kataw, and a brooch from Farah Abu.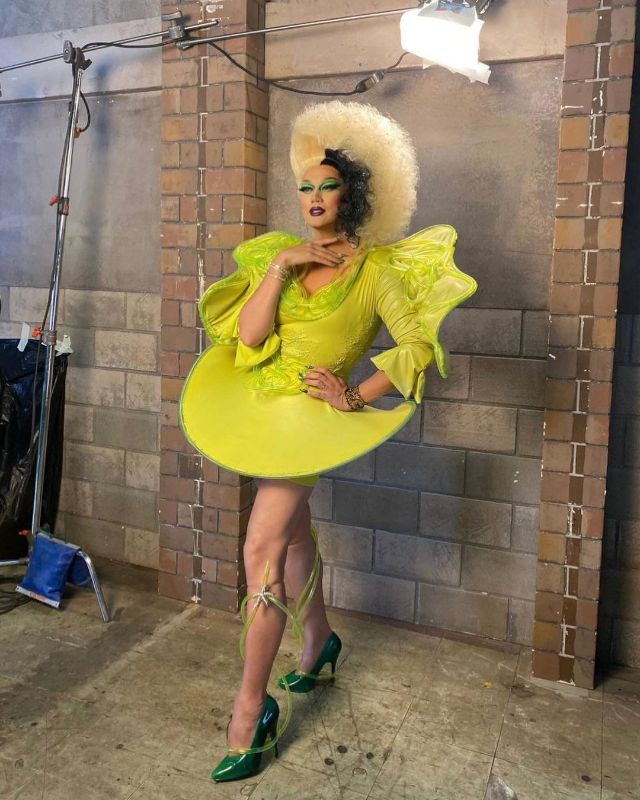 ADVERTISEMENT - CONTINUE READING BELOW
Diving deeper into the sea of Philippine fantasy, the entertainer gave her own fabulous rendition to the character of Dugong from Dyesebel. Foregoing the usual route of portraying just a mermaid, Gee wanted to put a colorful, "teenage" spin on the marine antagonist. "You know the Y2K people, they're very colorful," she explains.
Neric Beltran, who was tapped for his knack for working with vivid hues, put together an oceanic blue corset with net and seaweed details for the whimsical concept.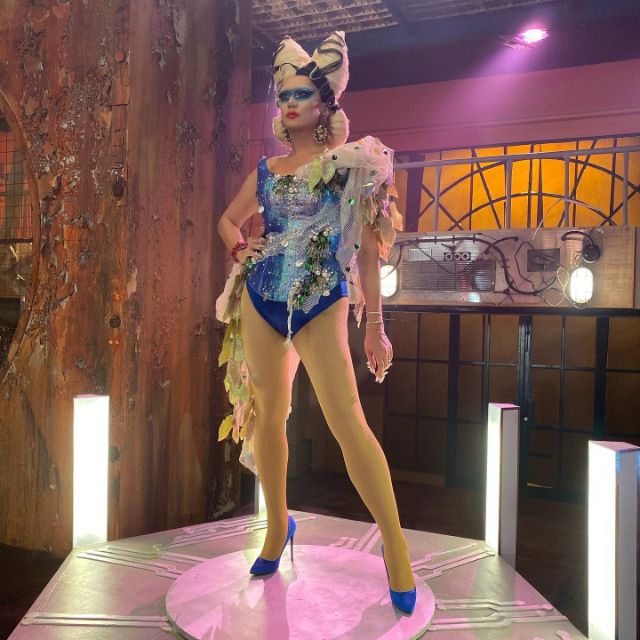 ADVERTISEMENT - CONTINUE READING BELOW
Episode 5: "Drag Mafia"
Manila was looking every bit like an alien superstar in a holographic Job Dacon corset dress. Her bouffant hairstyle, done by Ian Garcia, plus the accessories from Kataw and Koket, totally sold the look! Gee says that this was an "out-of-this-world" version of a wedding officiator, as inspired by the sci-fi film Jupiter Ascending. So cool!
ADVERTISEMENT - CONTINUE READING BELOW
For a kasalang bayan, Russell Villafuerte dressed Manila in a green velvet mermaid gown with tainted roses lining the collar. She was the most stunning bouquet! Also, Gee adds that the host's nails were a fundamental element to each ensemble (these red ones were by Her Tribe). It's something Manila fondly remembers her for! Aww!