Though she's already taken the photo down from her Instagram account, the sight of two diamond rings on Ellen Adarna's fingers has imprinted itself in our minds. We turned to jeweller Candy Dizon of Jul B. Dizon Jewellery to give us more insight on the rings.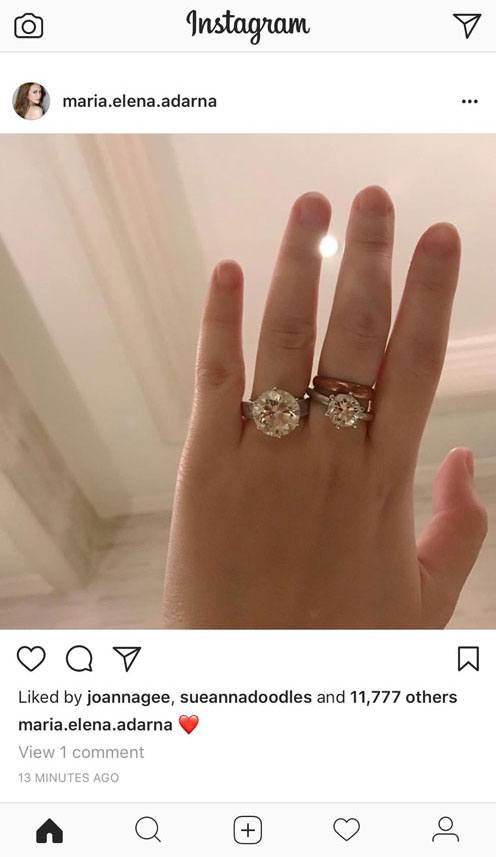 IMAGE Ellen Adarna on Instagram
ADVERTISEMENT - CONTINUE READING BELOW
If you've read our explainer on diamonds, you'll know that among the important Cs to look at when shopping for a rock are color, clarity, and carat weight. Candy informed us, though, that it would be impossible to determine these based on the photo alone: "The lighting [of the photo] will change the color, to get clarity you need a loupe to see inside the diamond, the carat (weight) depends on the cutting of the diamond." She did ascertain that the circular stones of both rings were a brilliant cut.
CONTINUE READING BELOW
Recommended Videos
According to the website of the Gemological Institute of America (GIA), who established the 4 Cs and the International Diamond Grading System, this is a method of cutting gemstones with up to 58 facets, giving the stone maximum sparkle as light passes through it. The value of a diamond ring is largely based on how the stone fares in terms of cut, color, clarity, and carat weight. For example, a brilliant-cut, D-color, flawless, 2-carat diamond engagement ring could command a seven-figure price tag.
ADVERTISEMENT - CONTINUE READING BELOW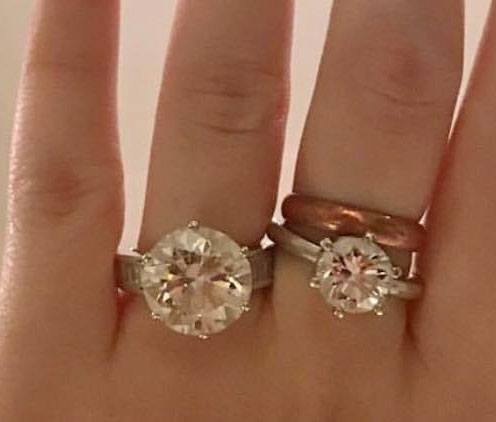 IMAGE Ellen Adarna on Instagram
In the case of the two rings that Ellen was wearing, closer scrutiny reveals noteworthy minimalist details. Both brilliant-cut stones are held in a classic 6-prong setting. The difference is in the bands that hold them: Candy confirmed that the band of larger stone is set with rectangular baguette diamonds, while the smaller stone appears to be resting atop a simple white gold or platinum band.
ADVERTISEMENT - CONTINUE READING BELOW
Whether they belong to her or she was simply trying them on, point is the rings were exquisite. In the words of the late Ms. Monroe, diamonds, after all, are a girl's best friend.
Related Stories from Preview.ph