When you're dressed to the nines in formal attire, it'll be a shame not to document it. All those hours you spent getting ready absolutely merits you a pass for an artful OOTD. One of the only problems that you might encounter, however, is how to take that outfit snap exactly. Luckily, you won't have to worry about that from this day forward, because we created the ultimate posing guide with the help of the lovely guests at PMAP's anniversary ball. Check out all our IG-worthy tips below!
1. Opt for dramatic lighting.
An evening event means a lot of dim lighting, but don't let that discourage you from taking good photos. This type of light can actually add more drama to your shots, especially if you have the pose to match.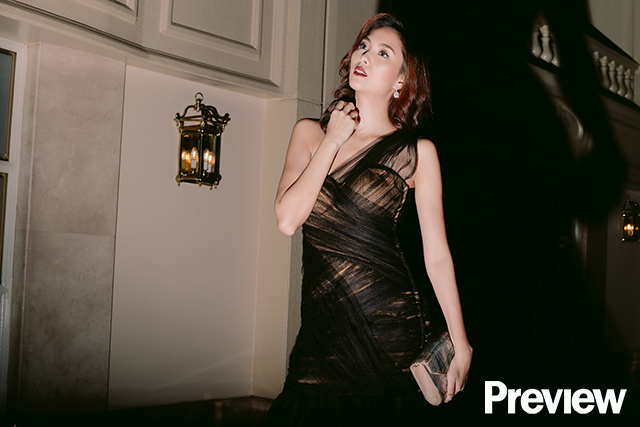 IMAGE Karlo Torio
Ana Sideco in Happy Andrada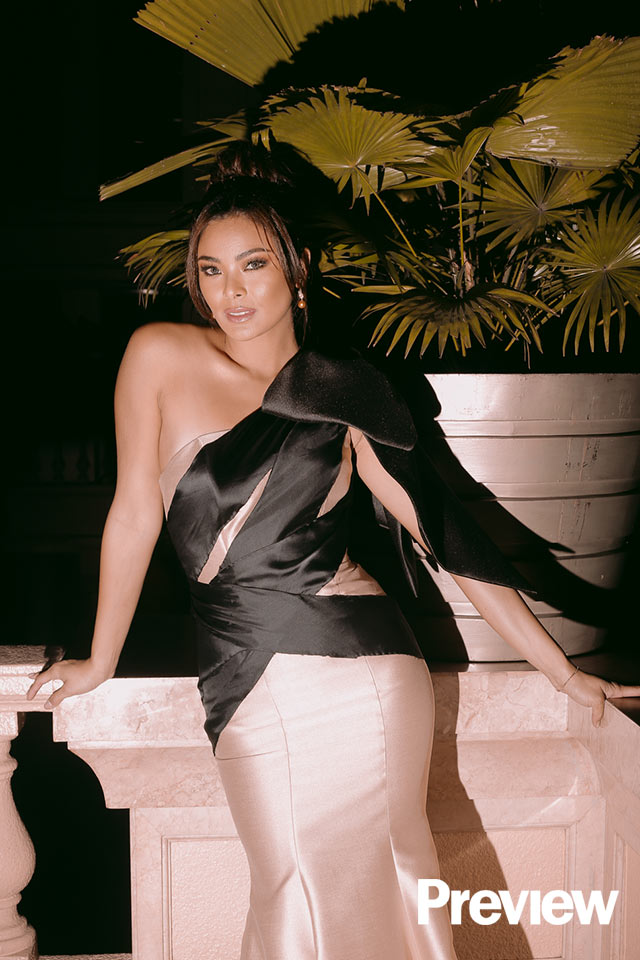 ADVERTISEMENT - CONTINUE READING BELOW
IMAGE Karlo Torio
Maxine Medina in Rhett Eala
2. Show some leg.
A thigh slit never happened until it's captured on film. Push that leg out of your dress and let it shine for that OOTD.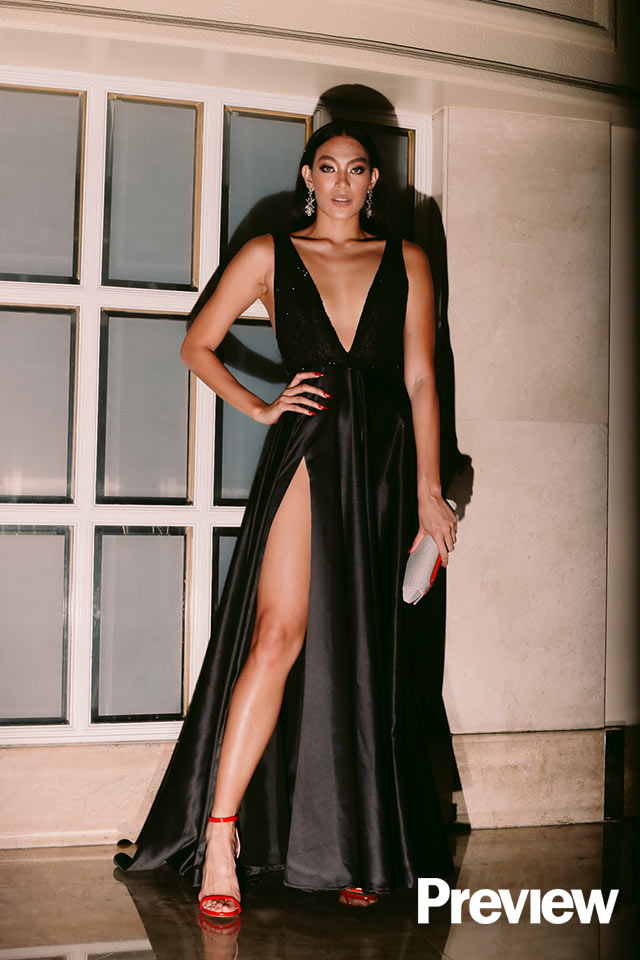 IMAGE Karlo Torio
Alexandra Aguirre in Paulo Arucan
3. Flaunt your outfit in motion.
If you have a long skirt, some fringes, or anything that's remotely twirl-able, take a few moving shot options. These are always crowd pleasers especially if you nail your facial expression.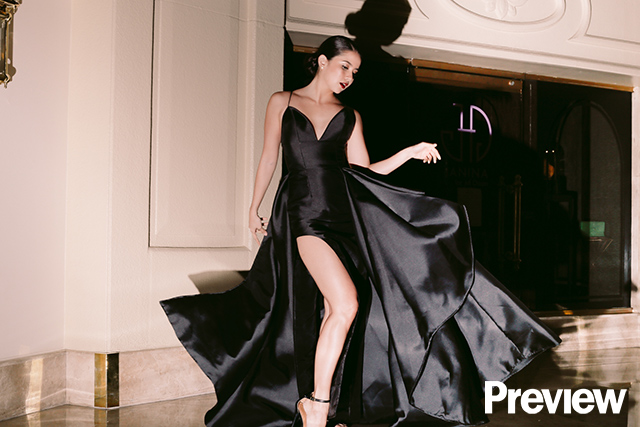 IMAGE Karlo Torio
Maan Marquez in Bessie Besana
4. Commit to a pose.
This one's a little risky, but with the right expression, you'll surely pull it off. Doing a bit of stretchy posing also naturally enhances the look of your limbs and posture, no matter how contorted you feel while doing it.
ADVERTISEMENT - CONTINUE READING BELOW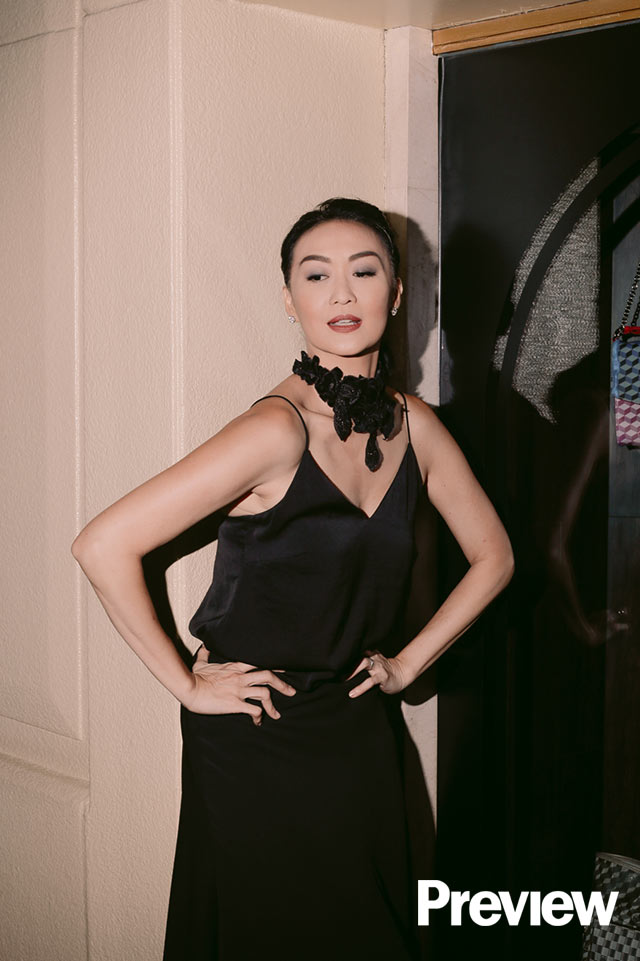 IMAGE Karlo Torio
Marina Benipayo in Boying Eustaqio and Randy Ortiz
5. Deconstruct your ouftfit.
By this we don't mean taking off your dress to dissect it. This mostly applies if you opted for something like a power suit, in which you can rest your jacket over one shoulder. The rest of your tagged photos will most probably capture your overall look anyway, so why not have fun with the one that'll end up on your feed?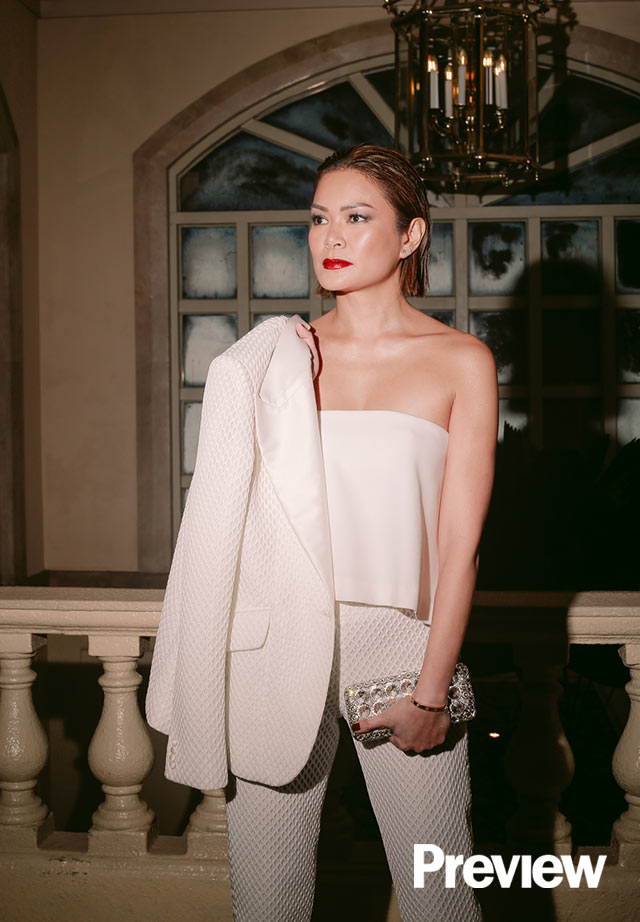 IMAGE Karlo Torio
Apples Aberin in Randy Ortiz and LCP
6. Try going candid.
Not everyone is that comfortable with pose-y shots, so here's a nice little in-between for the camera shy. Lipstick touchup shots, ones with you rearranging your dress, mid-laughter photos, take your pick.
ADVERTISEMENT - CONTINUE READING BELOW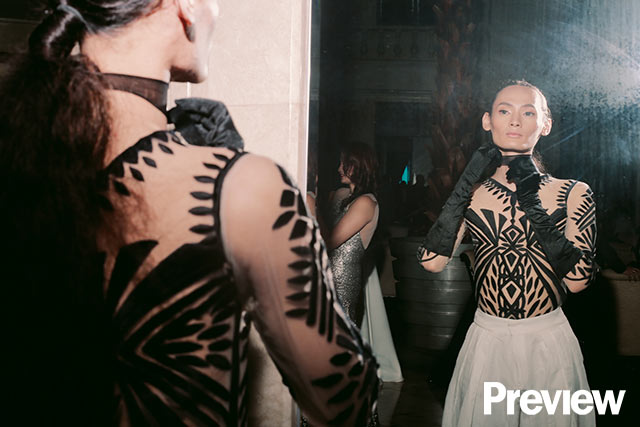 IMAGE Karlo Torio
Julls Culas in Happy Andrada and Mark Tamayo
7. Get captured mid-catwalk.
Some outfits look much better in motion (see #3), but if your photographer is having trouble capturing it, try walking with an extra boost of confidence instead. This will give them more chances to get the shot and you'll have more control over your facial expressions.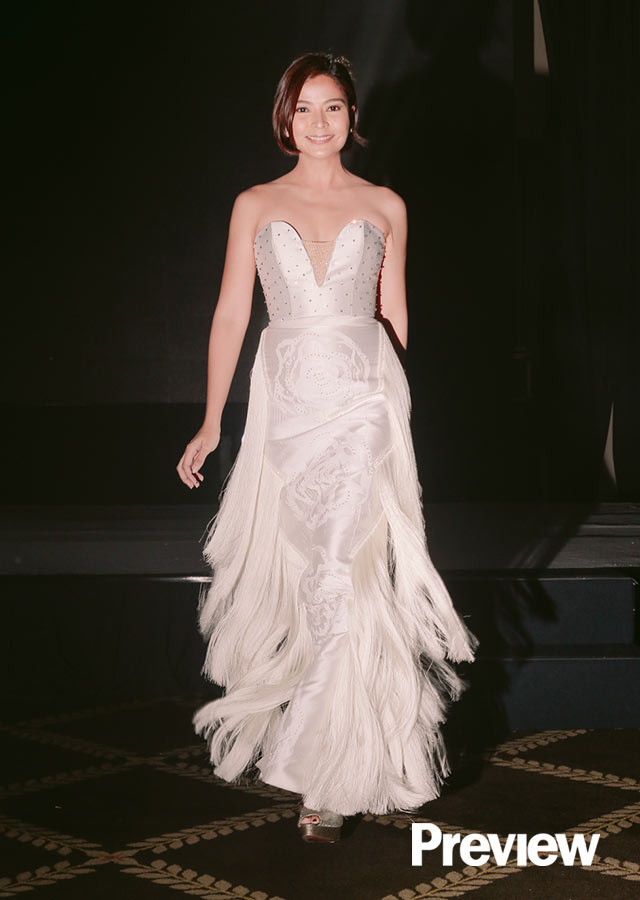 IMAGE Karlo Torio
Rissa Mananquil-Trillo in Rhett Eala
8. Show off those pockets.
We all love a dress with pockets, and if yours has one, be sure to always show it off. Besides, slotting your hands inside those pockets saves you from overthinking a pose!
ADVERTISEMENT - CONTINUE READING BELOW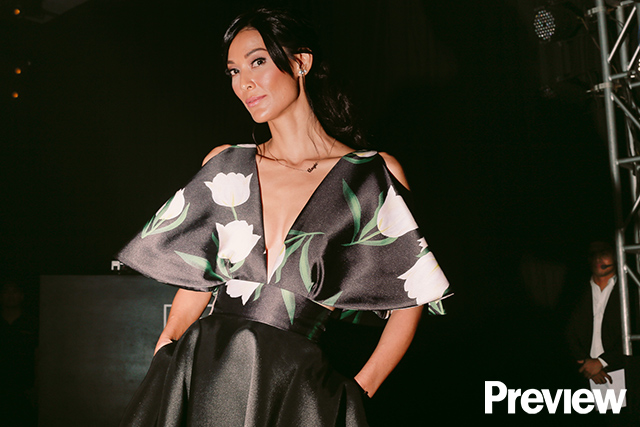 IMAGE Karlo Torio
Joey Mead-King in Mark Bumgarner
9. Take an over-the-shoulder shot.
Celebrities swear by this pose on the red carpet for a reason. It elongates the body, flaunts the gorgeous details at the back of your outfit, and allows you to get a flattering profile shot. Tip: Don't forget to stretch out your neck to get the most flattering snap!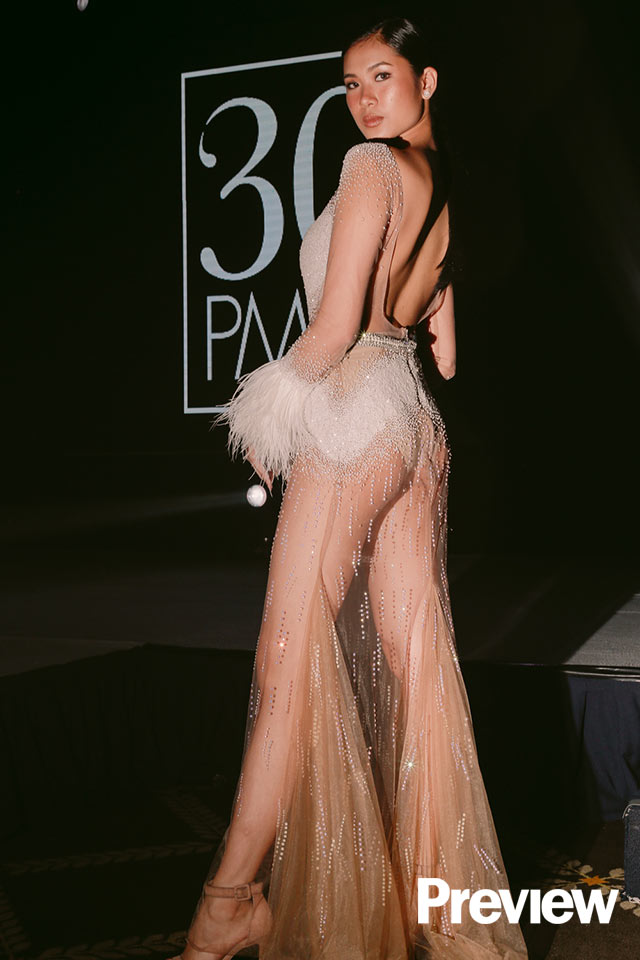 IMAGE Karlo Torio
Lou Yanong in Rhett Eala
10. Play around with lights and a unique background.
In most events, there will be "that wall" or "that door" everyone will take their photos in front of. So if you want your OOTD to stand out, look for a space that's not getting much attention. The scouting will take some extra legwork, but it could be worth it in the end!
ADVERTISEMENT - CONTINUE READING BELOW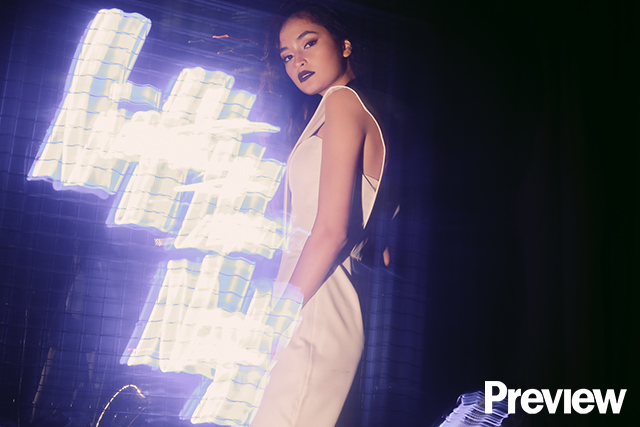 IMAGE Karlo Torio
Jach Manere in Joey Samson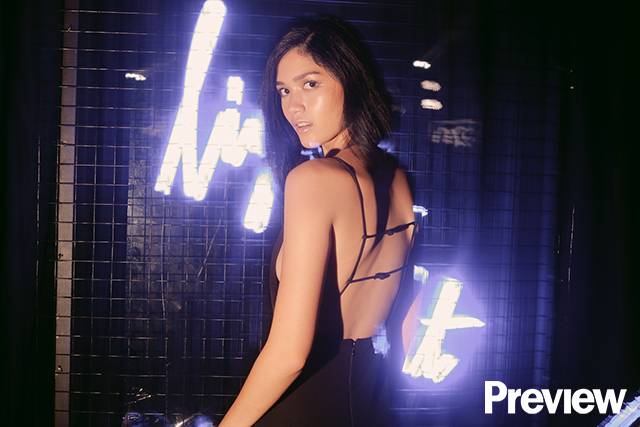 IMAGE Karlo Torio
Hannah Locsin in Martin Bautista
11. Pose with your drink.
This one's more of a detail shot, a.k.a. a perfect excuse to document your beauty look. For one, you can let your glass touch your lips if it's your eye makeup that deserves the attention.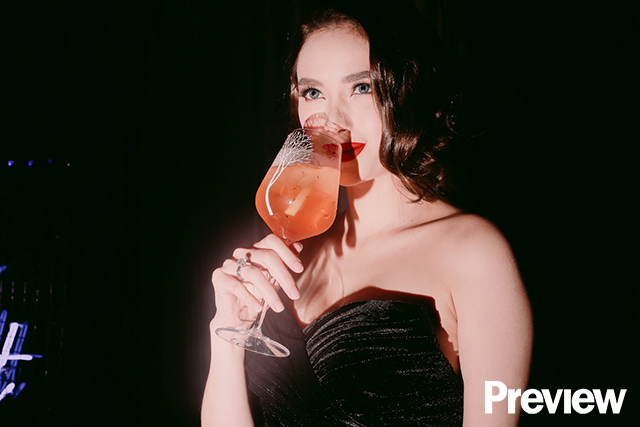 ADVERTISEMENT - CONTINUE READING BELOW
IMAGE Karlo Torio
Arci Muñoz in Francis Libiran
12. Make the most out of a grand staircase.
Most formal event locations like hotels will have a photogenic staircase you can pose at, so make it your best prop while you're there. Shooting early or later into the party makes sure you won't have to share it with other OOTD-takers or photobombers.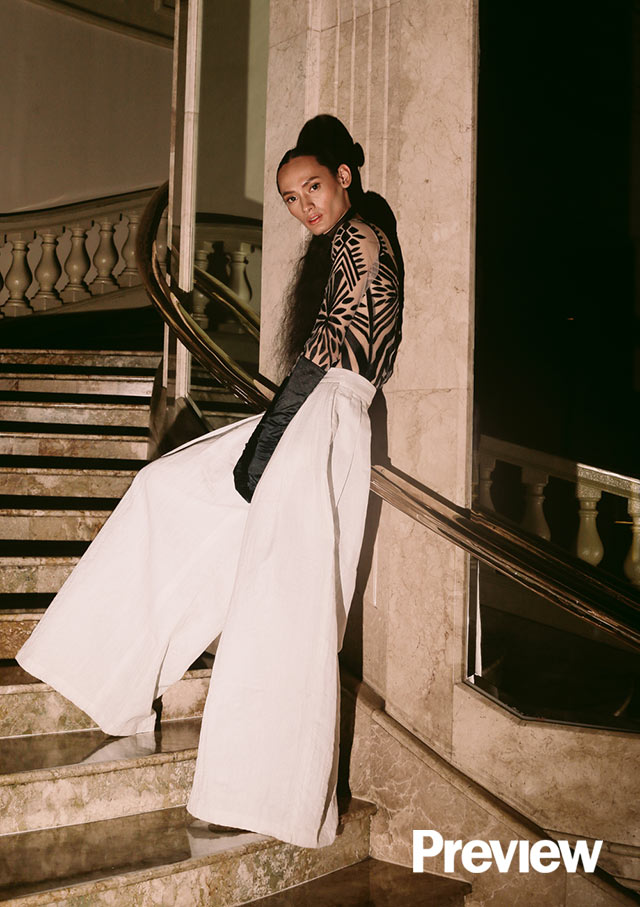 IMAGE Karlo Torio
Julls Culas