How do you announce your coming of age into the world? With a big bang, of course–and that's exactly what 18-year-old Bianca Palad did! It seems the stars aligned for the birthday girl as she celebrated her Milky Way-themed debut at the Marriot Hotel Grand Ballroom. Events stylist Gideon Hermosa, Jeff Galang's creative direction and wardrobe styling, and an awe-inspiring custom Mak Tumang creation made this debutante's big day look nothing less than spectacular!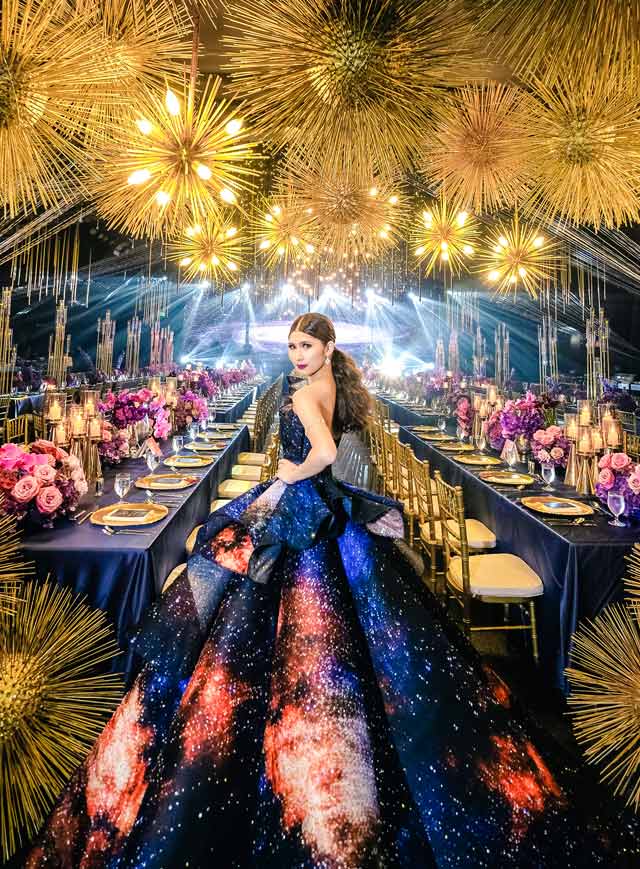 ADVERTISEMENT - CONTINUE READING BELOW
"Growing up I've always been the pink and purple girl. So this time, for my debut I wanted to be different and veer away from the usual pastel colors and fairytale themed party. At the beginning, I didn't have a specific theme in mind. All I know is that I wanted it to be dark and edgy. With that, my planner, Labelle Fete and I came up with a theme called All the Stars. A dramatic, luxe theme inspired by glitz and glamour; fashion and movies epitomized by celestial bodies," Bianca tells Preview.
ADVERTISEMENT - CONTINUE READING BELOW
Designed by Mak Tumang, Bianca's main gown, rendered in Mak's signature conceptual design with sculptural elements, was inspired by the cosmic universe.
Fun fact: According to her stylist Jeff Galang, their meeting with Mak coincided right after Miss Universe 2018 Catriona Gray's win. "In line with the theme, he asked if they want a universe-themed gown and the clients quickly said yes. He had the fabric made specifically for Bianca's debut, which made it more special," Jeff reveals. "Just like the galaxy, the ruffled neckline and skirt details are the perfect interpretation of the density waves."
ADVERTISEMENT - CONTINUE READING BELOW
As for receating the universe? Peak those gorgeous hanging lights and starbursts resembling the night sky, all leaning down and shining over to celebrate Bianca's 18th.
ADVERTISEMENT - CONTINUE READING BELOW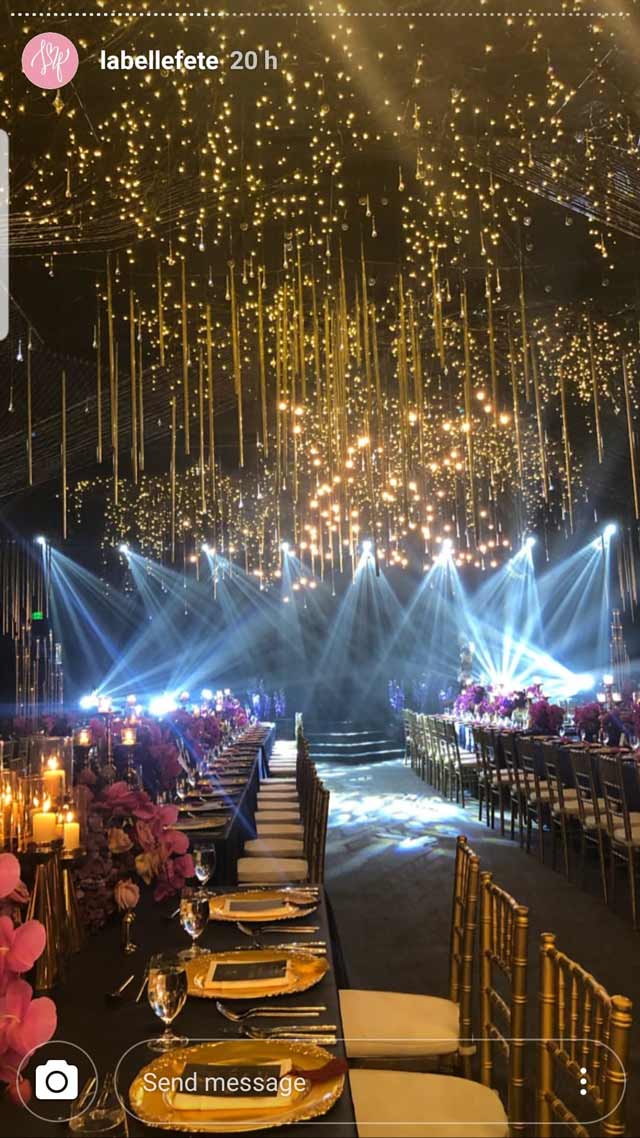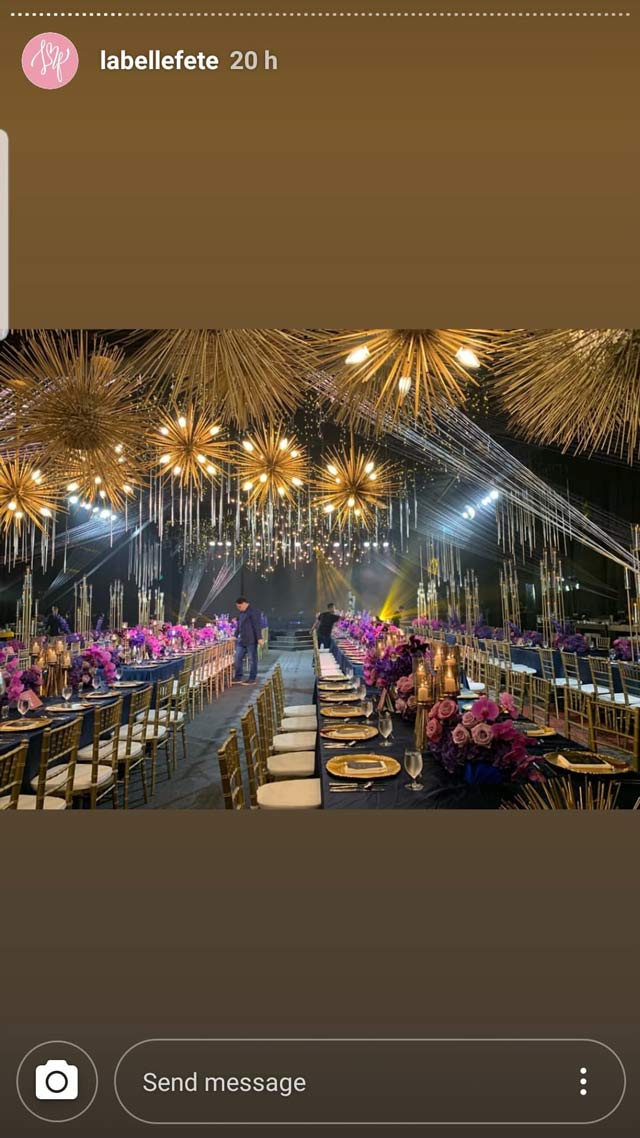 Bianca's galaxy theme didn't stop there. Headlining the entertainment was a star on his own–we're talking about the one and only Jericho Rosales performing onstage for her! He even posted about it on his own IG account.
ADVERTISEMENT - CONTINUE READING BELOW
Watch Jericho serenade the debutante with a passionate rendition of Maroon 5's She Will Be Loved.
ADVERTISEMENT - CONTINUE READING BELOW
Of course, a theme of cosmic proportions isn't complete without at least three more outfit changes!
Designed by Patricia Santos, Bianca's second gown, a white serpentina beaded number, was created to mirror the constellations.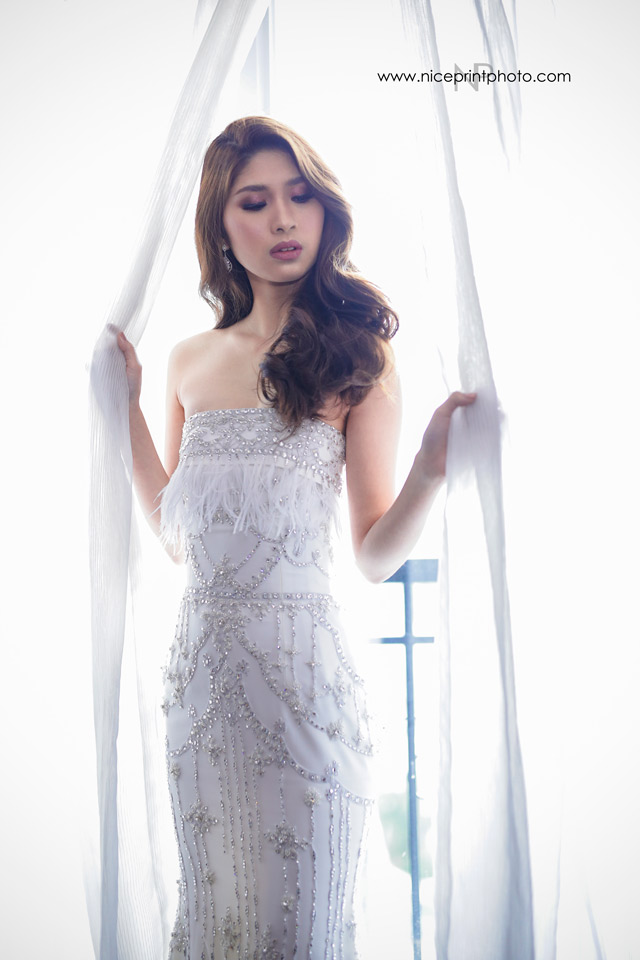 "Her two other outfits were made by Elizabeth Hallie. The red fully beaded romper's pattern was inspired by the milky way galaxy. It was a four-way dress used for her 18 dances production number. Bianca opted for a more modern take of 18 roses. The romper transformed into a flamenco outfit, a caped romper and a dress fit for a waltz dance with her dad," Jeff explains.
ADVERTISEMENT - CONTINUE READING BELOW
"The last one was made to match her mom's emerald green fringe dress for their finale dance production number."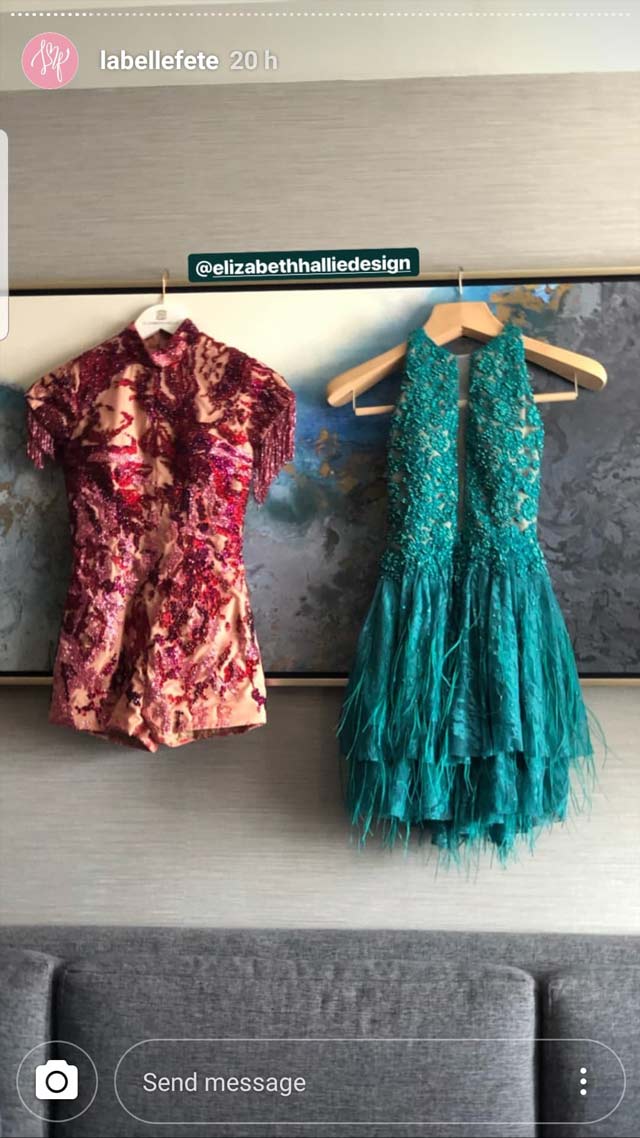 Meanwhile, her nebulae-inspired cake intricately crafted by Chef Castillo Fuentes looks stunningly out of this world! It's even studded with silver
dragées

, stars, and Swarovski crystals!

ADVERTISEMENT - CONTINUE READING BELOW

ADVERTISEMENT - CONTINUE READING BELOW
We're also digging the elegant purple, pink, and gold galaxy table set-up.
ADVERTISEMENT - CONTINUE READING BELOW
Suffice to say, we're blown away! Congratulations and happy birthday, Bianca!