Anyone who's spent hours scrolling through Instagram will recognize the signature petals and leaves of Balud Maynila, dainty embellishments that make the swimsuit line a cut above the rest. It's just the right amount of extra—eye-catching but still sophisticated for the beach and, with a little tweaking, for city wear, too. The embellishments appear in their bikinis, surf suits, slip dresses, maxi dresses, and seasonal collection for kids.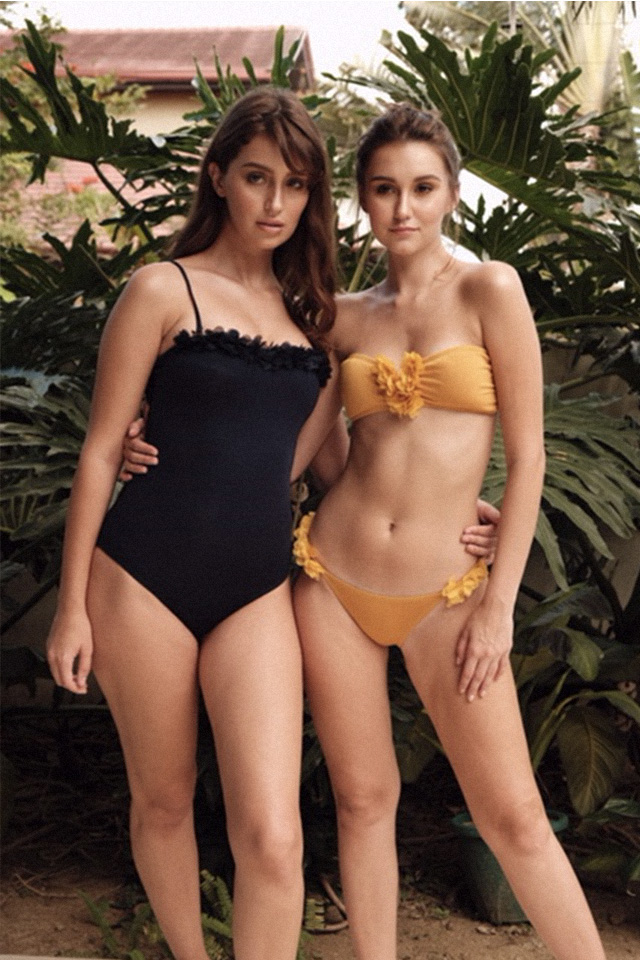 ADVERTISEMENT - CONTINUE READING BELOW
Launched in December 2017, the young brand is the brainchild of distant cousins Tracy Ayson, 29, and Venice Maristela, 26. It's a good match: Venice is a former buyer for an international retail brand, while Tracy is a content creator, stylist, and writer. With roots in Masbate, they named their brand after the Masbateño word for "big wave." Tracy says, "The Balud woman is exactly that: a great, majestic, powerful force that is of the purest, most natural, and most beautiful of elements."
Here, Tracy and Venice talk to Preview about design inspo, brand challenges, and their new collection called Ruffles and Romance.
How did you end up collaborating on Balud?
Tracy: "It all started when I was ready to explore a different area in fashion—I felt burnt out with styling and writing—and Venice was about to quit her retail job. I vividly remember talking about random life plans at a Starbucks when Ven mentioned that she wanted to create a swimsuit line. I expressed interest since I'm always at the beach and I love swimsuits—and the rest is history.
ADVERTISEMENT - CONTINUE READING BELOW
Recommended Videos
"We share tasks. Ven is mostly in charge of the merchandising and manufacturing side—all the forecasting and accounting files that I'm clueless about!—and I'm in charge of operations and logistics. We both work on marketing and creatives. Our partnership works well because we're both blunt about what we like and what we don't, but we respect each other's opinion and we are open-minded."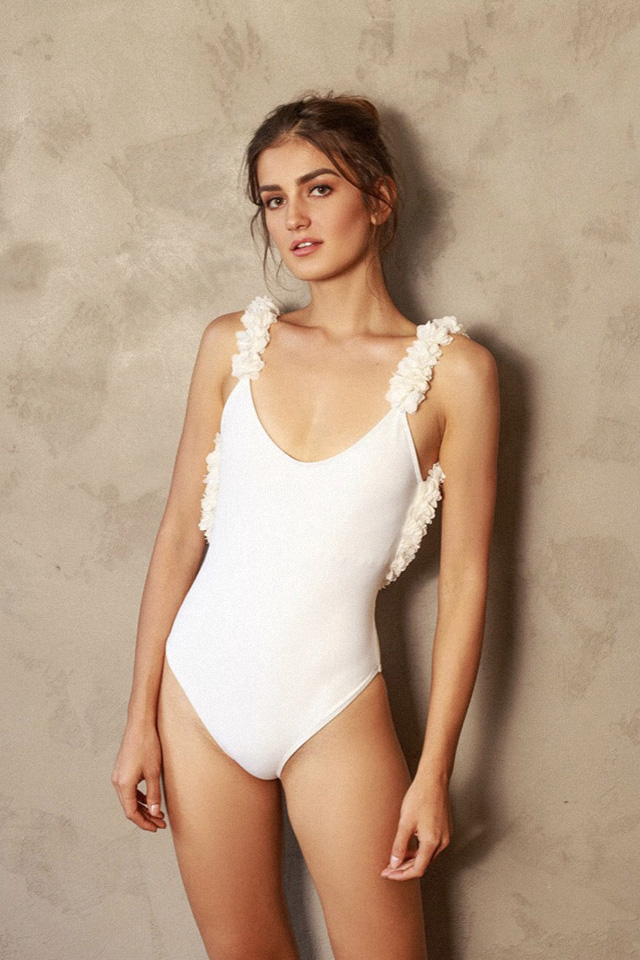 ADVERTISEMENT - CONTINUE READING BELOW
What is the inspiration behind your suits?
Venice: "Tracy and I love to travel and dress up while traveling. I would say this is the inspiration not only behind our suits but the brand itself. Picture your favorite places in the world and those you dream to see. Now imagine yourself there and what outfit you would wear because you deserve to wear something special on that day. We'd like to think that that sentiment shows in every piece that we make—it's for that place you've been wanting to visit, it's for that trip you've been saving up for, so yes, it's extra."
A lot of your suits have Balud's signature floral embellishments that seem to be quite the crowd favorite. How did it all start?
Venice: "We knew from the start that we wanted something more than the plain and basic. We just really wanted to be extra! So when we started sourcing, this is what we would tell our suppliers abroad. Tracy and I are not designers, so you can only imagine the back and forth as we explored beads, sequins, shells, pom-poms, and so many types of frills. We visualized and worked out our ideas using catalogs, scribbles, and
weird sketches. We owe a lot to our suppliers, who have turned into such good partners."
ADVERTISEMENT - CONTINUE READING BELOW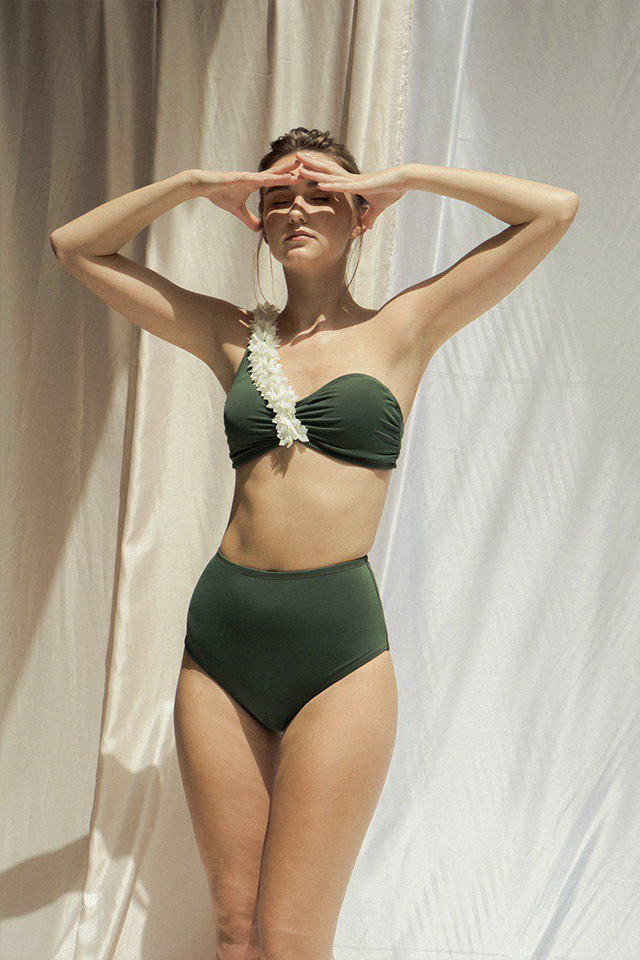 What are your suits made of? What about the embellishments?
Venice: "We use a nylon and spandex blend for our suits, and chiffon for most of the embellishments. Our suits can survive exposure to both sea and pool water, but we have very specific care instructions to keep them at their best. Aside from the design, it's the fit that's important in swimwear."
ADVERTISEMENT - CONTINUE READING BELOW
How do you cater to different body types?
Tracy: "Venice has the ideal body to try on swimsuit prototypes, which is why we use her as our main fitting model. Being a petite girl, I'm quite adamant about choosing styles that fit my body, so I'm also able to represent a certain body type in our development stage. Our swimsuits are fitted by several girls with different body types to make sure we get them right. We try our best to cater to all by offering several types of suits. We have one-piece suits, high-waist sets, triangle tops, two-piece bikinis, deep V suits, tube types, off-shoulder suits, bandeaus, surf suits, etc."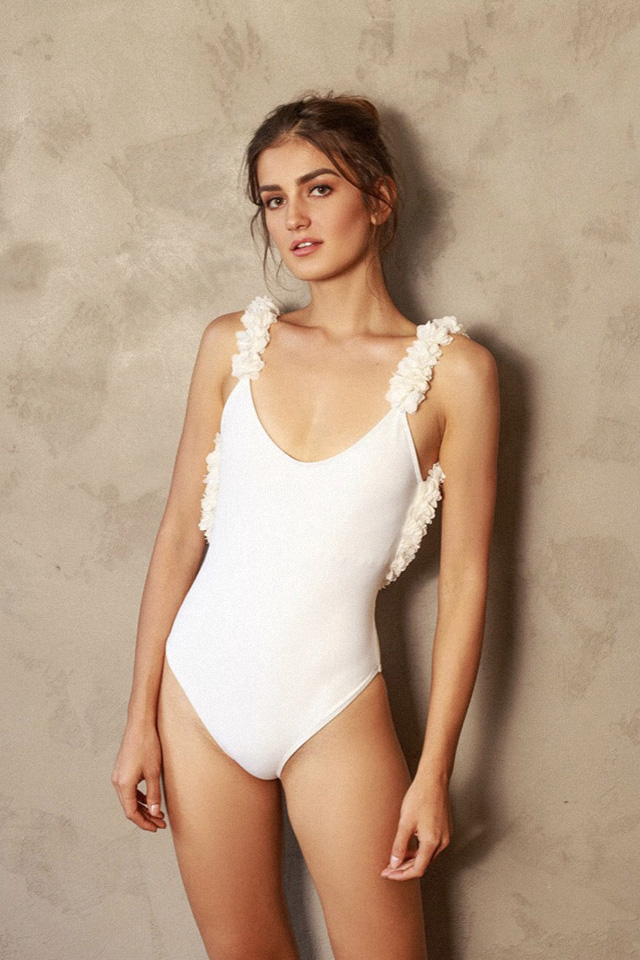 ADVERTISEMENT - CONTINUE READING BELOW
Tell us about your latest collection.
Tracy: "Our latest collection is called Ruffles and Romance. We wanted to create a collection that would cater to girls who are not into flamboyant embellishments but still want cute frills. I personally love the Kristiana because it's such a sweet triangle swimsuit. Most triangle swimsuits are too sexy, but this one can pass off as dainty and classy. We created a surf suit that has ruffles and a ribbon and can still serve its purpose."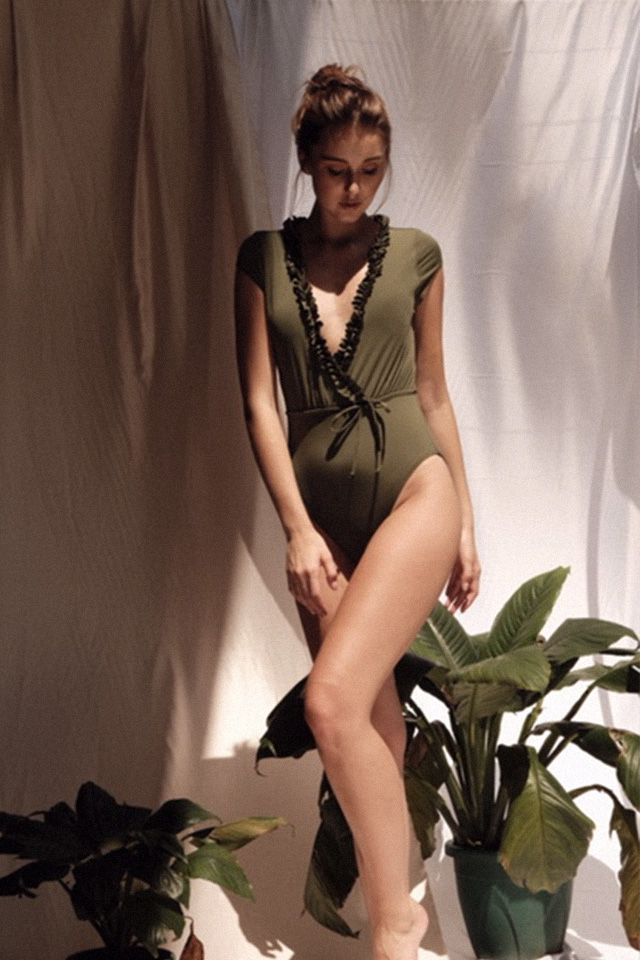 ADVERTISEMENT - CONTINUE READING BELOW
What made you decide to come out with dresses and surf suits? They seem to be crowd favorites, too.
Tracy: "Swimsuits are seasonal even though we live in a tropical country, so we wanted to widen our product line by creating slip and maxi dresses that still reflect what the brand is all about. We wanted to cater to Balud girls who are not into swimsuits but still want to make their looks a little bit out there. We created slip dresses you can wear to out-of-town trips and maxi dresses that you can wear to formal events. I've always dreamt of creating surf suits because I love surfing (disclaimer: I'm not a pro!), so I asked Ven if we could do it. Her only condition was for it to be in line with our past designs, hence the ruffles. We wanted to put leaves or flowers, but found this to be problematic because surfboard wax would destroy them!"
ADVERTISEMENT - CONTINUE READING BELOW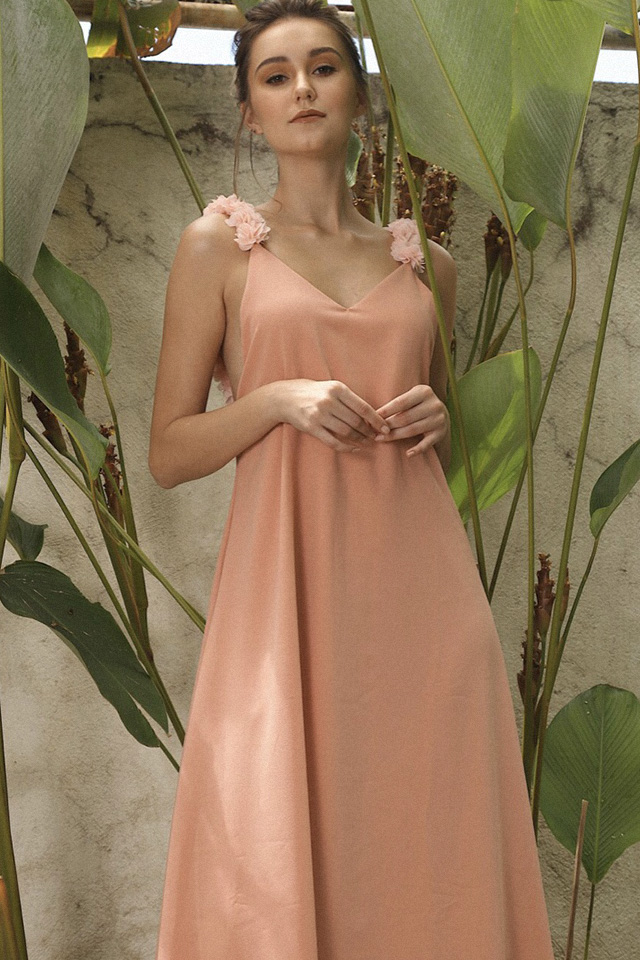 You also have swimsuits for kids.
Venice: "Our Mini line is a capsule collection that we created since we have quite a number of young moms buying from us. We've decided to continue it, but it will only be available seasonally."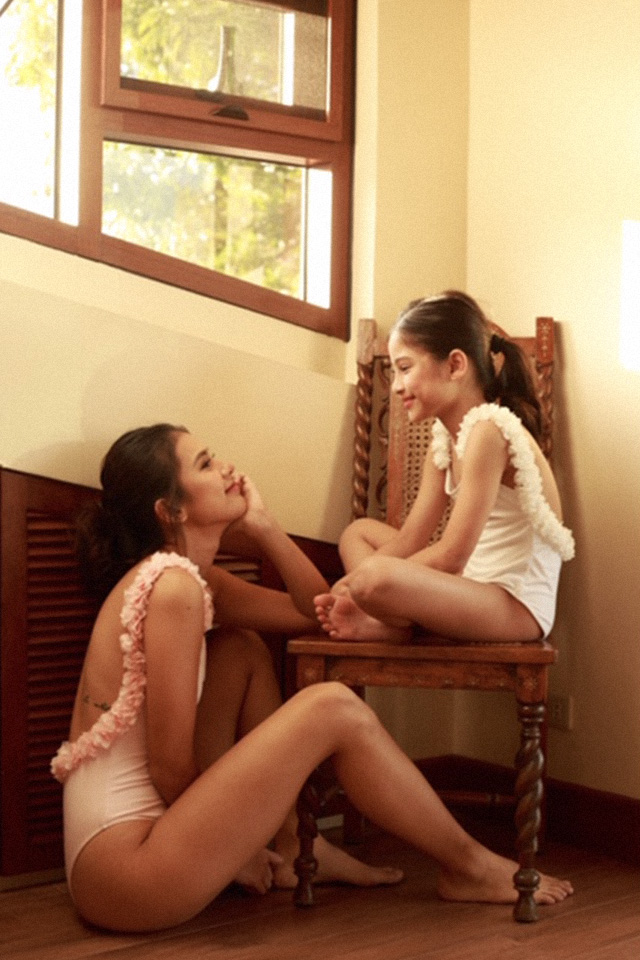 ADVERTISEMENT - CONTINUE READING BELOW
What are some of the challenges you've faced and how did you overcome them?
Tracy: "I think the most challenging thing in every business is to find a product you truly love and believe in—and that can be communicated and delivered well to consumers. I only had little knowledge in trend forecasting and design from taking up short courses at SoFA Design Institute and a digital course at Parsons School of Design. It was Ven who took the wheel and guided me in the retail world."
Venice: "I used to work as a buyer for an international brand so I have a good idea of the technical and business side of retail. Coupled with Tracy's creative background, it was a perfect match! To add to what Tracy said, I think that one of the biggest challenges we faced early on was learning to forecast trends and market demand accurately. This is something we struggle with until now, but I'm happy to say that we're definitely getting better at it."
ADVERTISEMENT - CONTINUE READING BELOW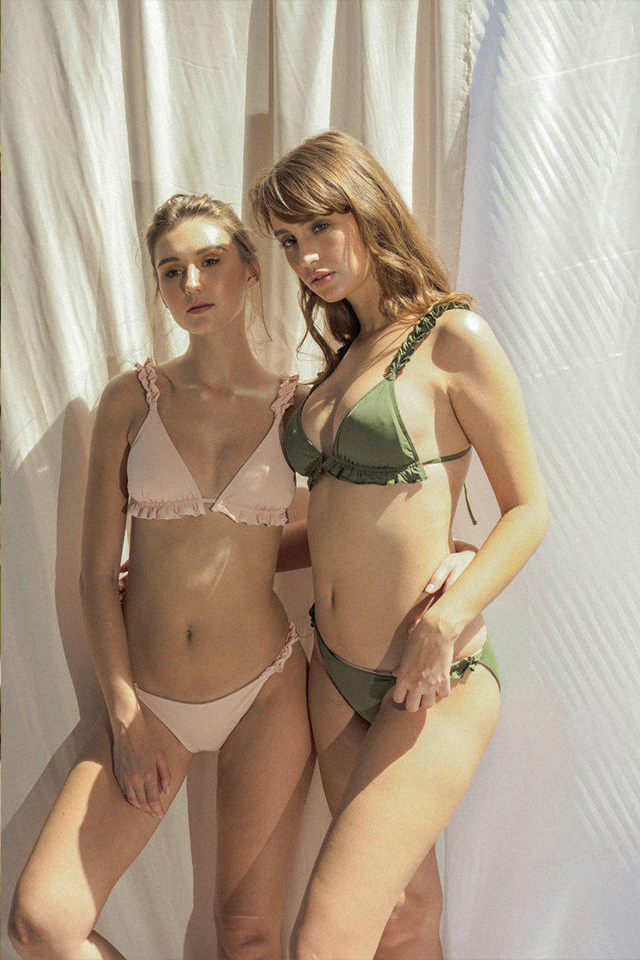 Balud also ships internationally. How has it been like? How's customer feedback so far?
Tracy: "We started shipping internationally soon after we launched as there was a lot of potential abroad, but we are currently working on shipping worldwide at a more affordable rate. So far, our past buyers who generously spent on international shipping loved their Balud suits!"
ADVERTISEMENT - CONTINUE READING BELOW
How would you look back on the brand's past year and a half? What advice would you give to yourselves when you were just starting out?
Ven: "Balud is a very young business, so there has not been a problem that we felt like we couldn't solve. Looking back, mistakes have definitely been made, but both Tracy and I see them as learning opportunities (Tracy most especially because I panic at the first sign of a problem!). If there is anything we could tell ourselves though, it would be to take risks but not be over-confident."
What's next for Balud?
Tracy: "We're constantly researching about trends so we know what and how to serve our market. The leaves and flower embellishments are classics that we will always have, but we will experiment with different types of embellishments and cuts moving forward. We're in the process of producing more colors and designs for the embellishments. Soon, we'll be launching our new collection of belted swimsuits."
ADVERTISEMENT - CONTINUE READING BELOW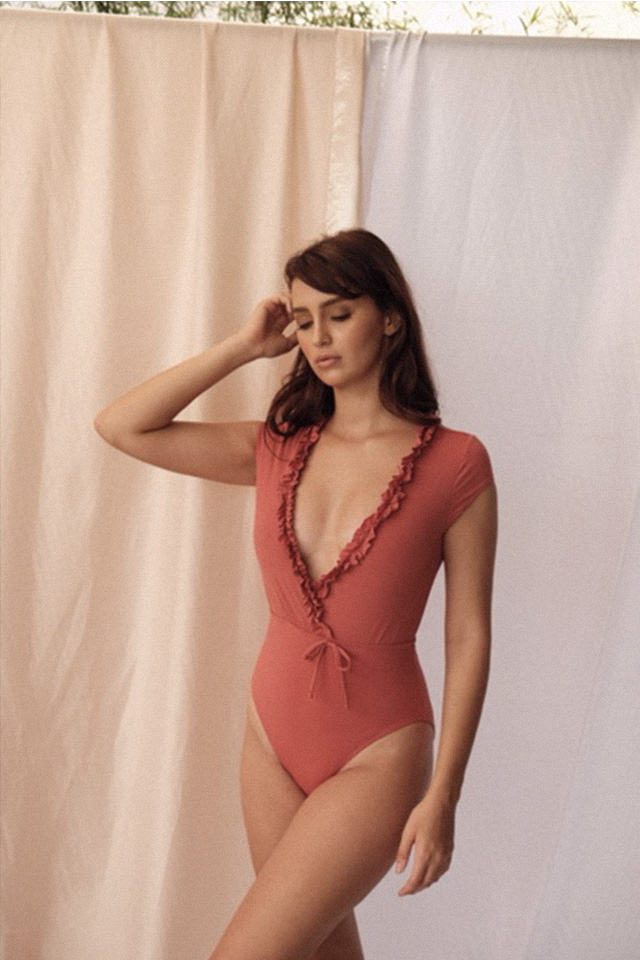 Venice: "We are working on expanding our sizes to include larger sizes and be able to cater to more women. Ultimately, the goal is to make all women feel great wearing our suits regardless of size and body type. In the coming years, we aspire to be able to serve a larger market not only here but abroad."
ADVERTISEMENT - CONTINUE READING BELOW
Related Stories from Preview.ph
Hey, Preview readers! Follow us on Facebook, Instagram, YouTube, Tiktok, and Twitter to stay up to speed on all things trendy and creative. We'll curate the most stylish feed for you!