Streetwear can pretty much be fashion's newest Seventh Wonder. Even the most classy dressers have began dabbling into the hype, thanks to brands like Supreme and Nasir Mazhar. The promise of looking cool is too irresistible.
Take 20-year-old Feifei for example. From her Instagram photos, you can instantly tell that she's a hypebeast. The odd thing is, this new Londoner is the epitome of a petite girl, who you probably think would be iffy to such a style. But Feifei is no cookie cutter—she rocks the style like no one's business. She's rather nonchalant about it, too.
In her interview with High Snobiety, she talks about dismissing the negativity she receives from dressing the way she does. "Due to it being a male-dominated scene...some people dislike me just because I am a girl, and they think a girl can't be a hypebeast. I used to think some of those guys were cool, but they turned out to be super narrow-minded and outdated," she admits.
Feifei doesn't care about sizing either, and makes the oversized style work to her advantage. Even as a petite girl, she makes her outfits work with simple styling tricks. How does she do it? Keep scrolling to find out!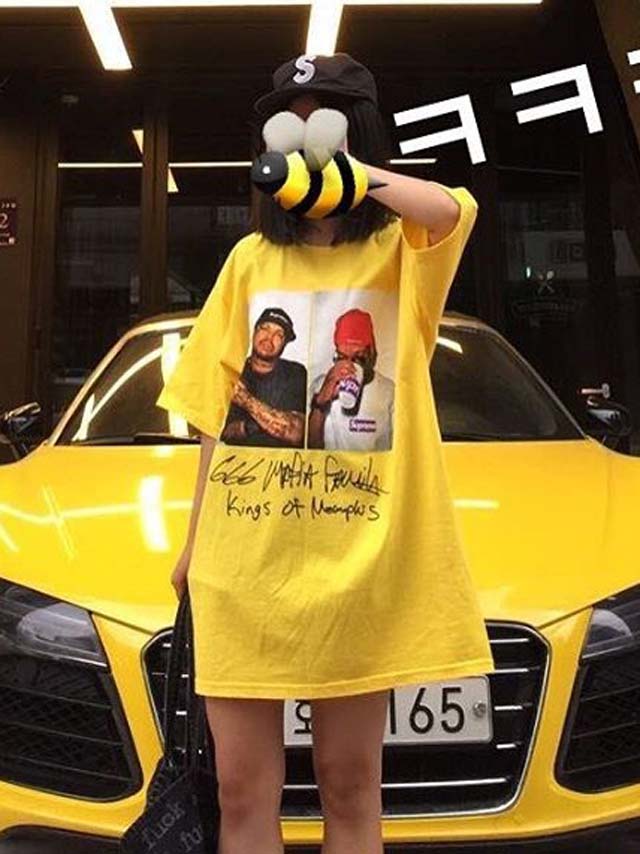 ADVERTISEMENT - CONTINUE READING BELOW
IMAGE INSTAGRAM/ifayfu
With a petite frame, any oversized shirt is dual-purpose. Feifei made a shirtdress out of this Supreme shirt and it looks adorable!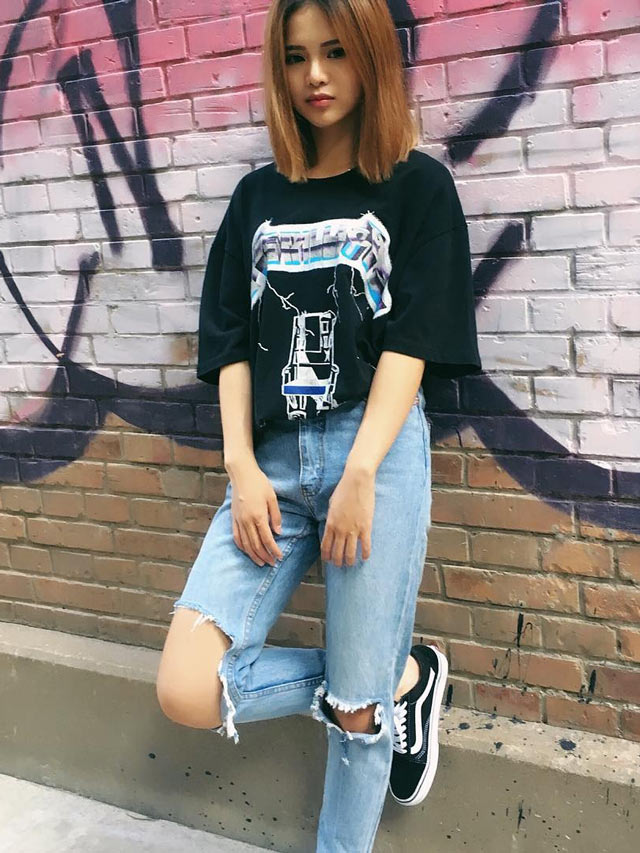 IMAGE INSTAGRAM/ifayfu
While a big shirt can look good on its own, a classic loose tuck makes a huge difference as well. This trick will work wonders if you want the illusion of longer legs!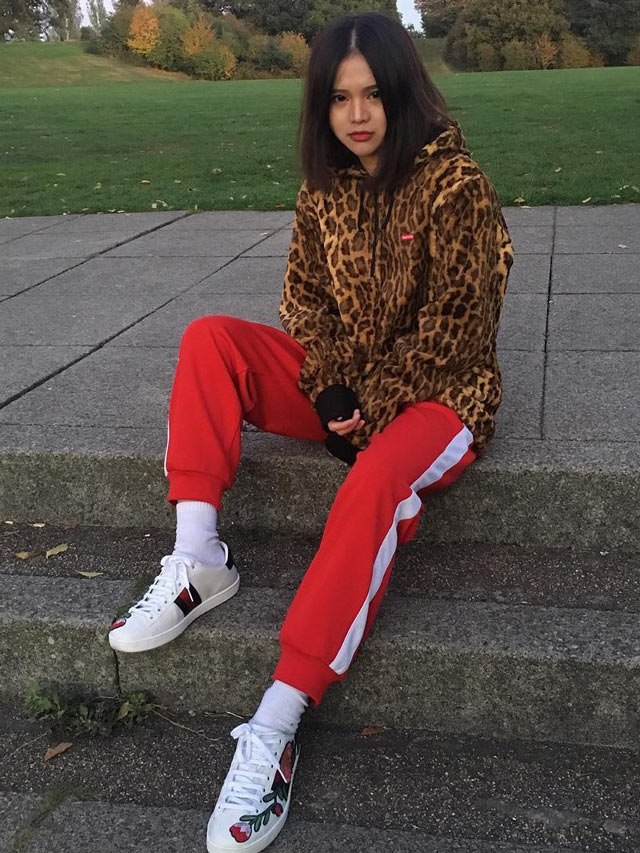 IMAGE INSTAGRAM/ifayfu
Feifei channelled the Pineapple Pen guy in this look, but she skipped the floor-length jacket for a leopard hoodie that fits just right. Our favorite thing about this look is probably how she matched the red Supreme logo with the rest of her outfit!
ADVERTISEMENT - CONTINUE READING BELOW
IMAGE INSTAGRAM/ifayfu
Here's a monochrome streetwear outfit idea that isn't black. Play with different shades of blue to create dimension in your look! And when going for chunky trainers, opt for less baggy sweats to show that your legs do exist under that sweater.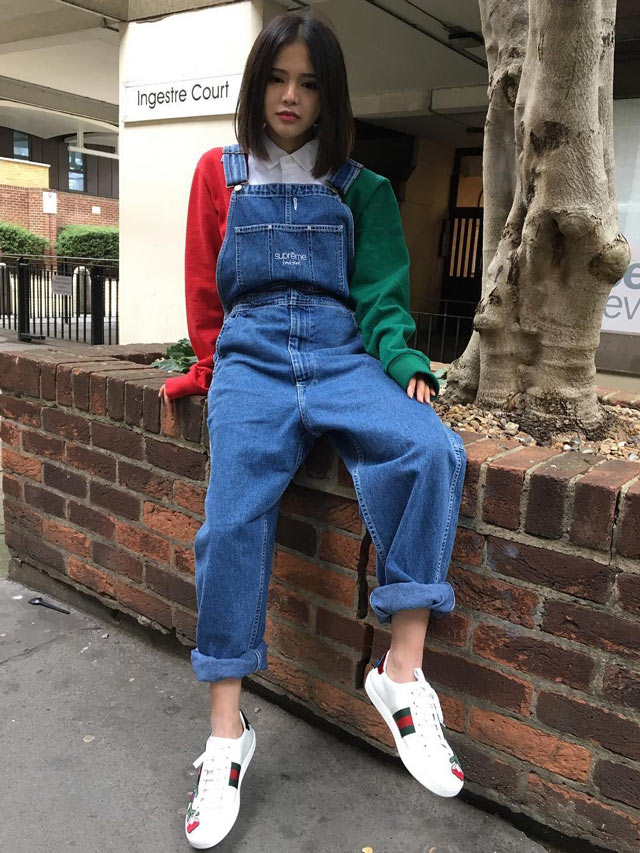 IMAGE INSTAGRAM/ifayfu
While we wait for a Gucci X Supreme collab, this outfit will have to do. Feifei swapped her oversized sweaters for a cool pair of denim overalls (was it perhaps laundry day?), and folded the hems unevenly for an anti-cute vibe.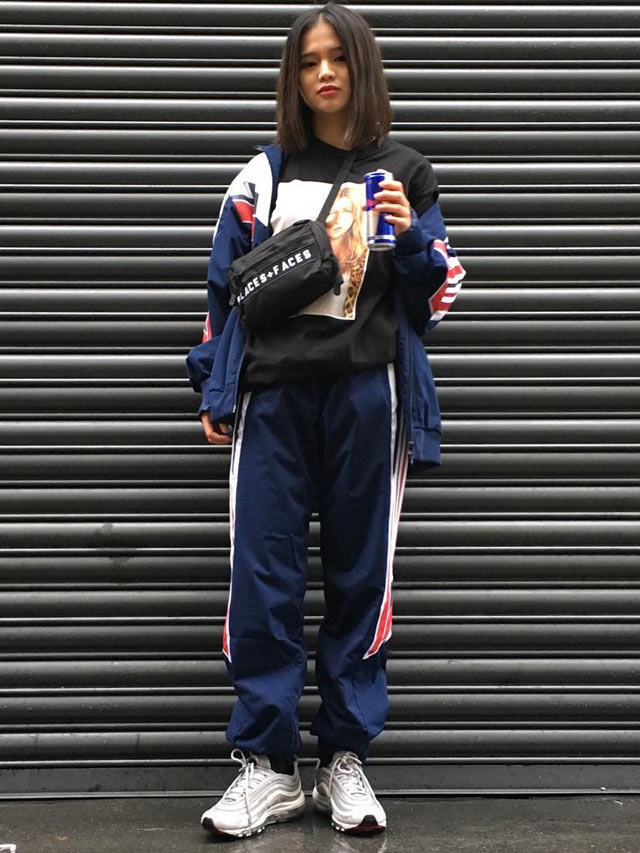 ADVERTISEMENT - CONTINUE READING BELOW
IMAGE INSTAGRAM/ifayfu
Keep your outfit from looking too P.E. by serving a cold shoulder. In this outfit, Feifei deconstructed her bomber jacket and left her shirt tuck undone like a true rebel would.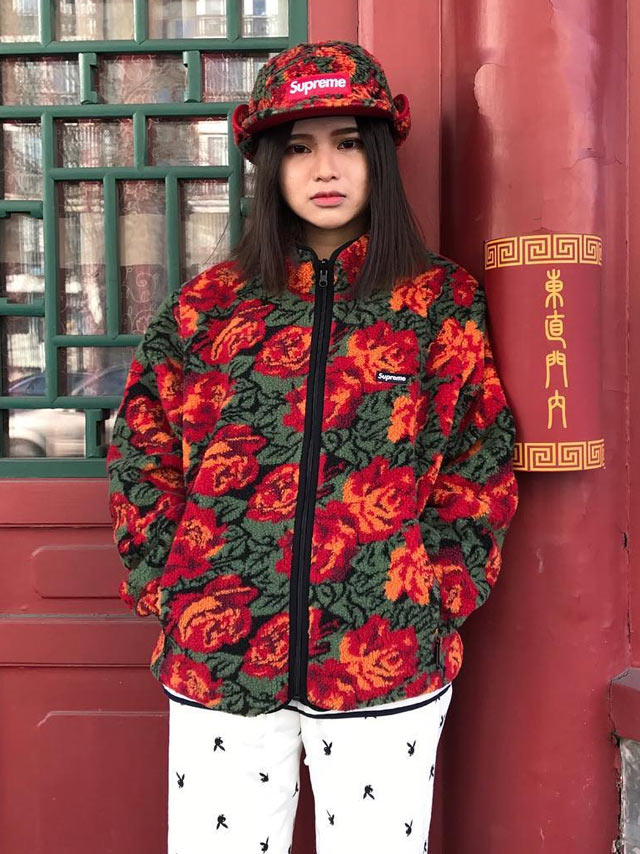 IMAGE INSTAGRAM/ifayfu
Going matchy-matchy is never tacky if you rock the right print. The Supreme junkie dodged an overkill with this one by keeping her bottoms less busy.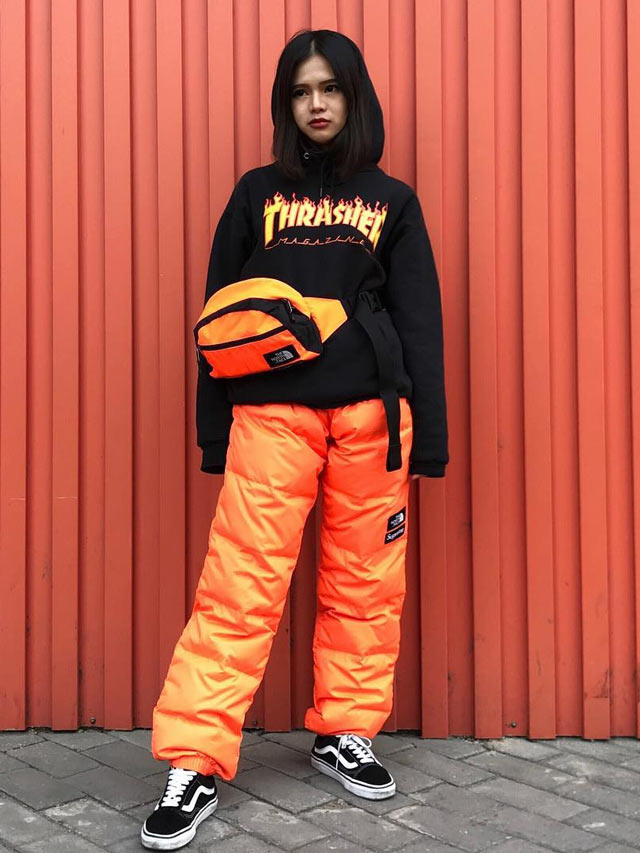 IMAGE INSTAGRAM/ifayfu
There are so many amazing streetwear trends right now, so why wear just one? Cinch your waist inside that big hoodie with a fanny pack and top it with puffer pants just because!
ADVERTISEMENT - CONTINUE READING BELOW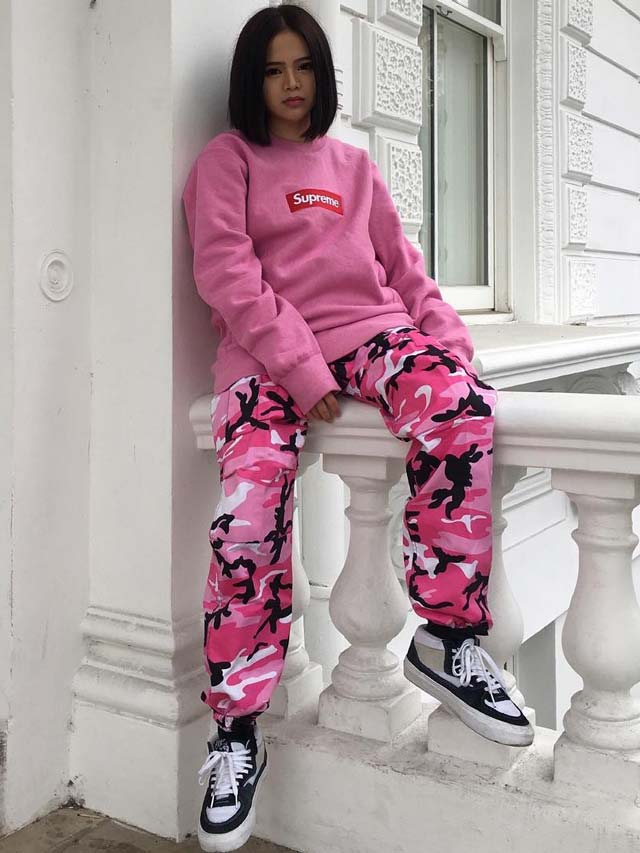 IMAGE INSTAGRAM/ifayfu
A pink sweater might scream adorable at first, but with some camo and platform sneakers, you'll look street-ready in a heartbeat.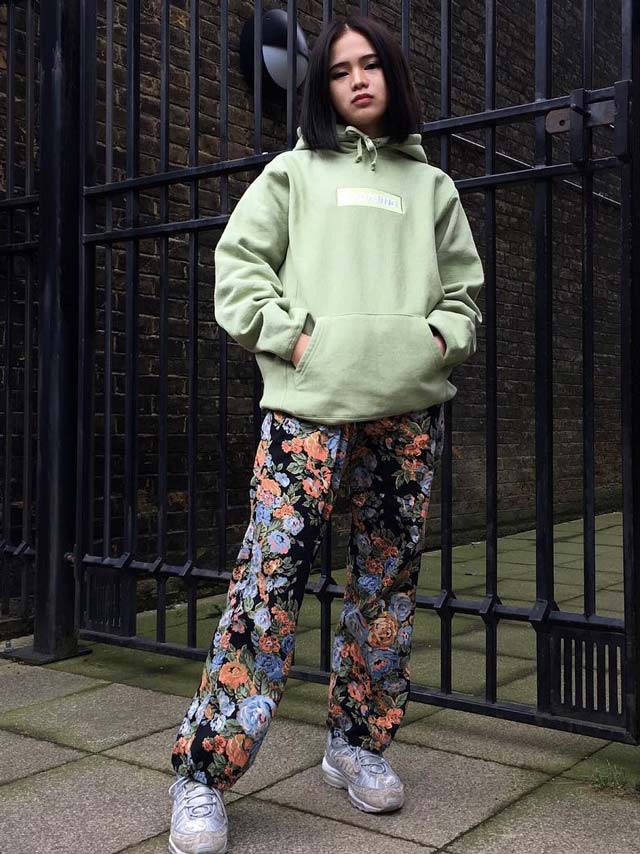 IMAGE INSTAGRAM/ifayfu
Even streetwear adjust to the seasons, and this greenery and floral combo proves that. It's all about balance!