Audrey Hepburn, playing a doe-eyed, lost Princess Ann in the 1953 flick Roman Holiday, steps out into the blazing Italian sunshine after secretly escaping her country's embassy the night before. She dodges fruit-bearing vendors and honking motorcycles with a naivete-tinged delight. The very first thing she does with her newfound (albeit temporary) freedom? Trade her prim, royal-approved low-heeled pumps for a pair of lace-up espadrilles bought off a ramshackle street stall.
It's a scene tattooed in the sartorial minds' eye of many, leading us to make the following declaration: If there ever was a quintessential summer number, it'd be the espadrille. Few on-trend fashion pieces can claim to have been around waaay before Audrey's Oscar-winning performance—primitive traces of the jute-soled shoe were found in an Andalucian cave and date all the way back to 4000 years ago. Now that's, quite literally, timeless.
The History of Espadrilles
Espadrilles only entered written history in 1322, with Catalan texts referring to a certain espardenyas coming into play. Politics and class clashes bore importance, too: Sturdy rope soles and lightweight canvas fabric made up the preferred no-nonsense footwear of peasants and the infantry, while those who could afford to be impractical lounged around in silk slippers and leather boots. Come what may, though, espadrilles remain to be the undying symbol of Spain's Basque and Catalan regions, where, in the 19th century, those from the area began to wear the humble shoe in a movement towards nationalism.
ADVERTISEMENT - CONTINUE READING BELOW
Orance Circle lace-up espadrilles, P2200, DAILY SCHEDULE, ph-dailyschedule-ny.com
So that's a little bit of a backstory for you. But, you might be asking, exactly how did they skyrocket from medieval working-class essential to seaside sun-season must-have? Returning briefly to the aforementioned tale of European reform, a diaspora of forcibly exiled figures following the fascist-won Spanish Civil War spread espadrilles far and wide beyond their home country. A quick Google search will dig up for you proof that famous artists and cultural icons Pablo Picasso and Salvador Dali, both of Catalan roots, were often photographed painting and posing in those beloved woven soles. And, in turn, the hip, Bohemian crowd Picasso and Dali helped shape became irreversibly enamored.
CONTINUE READING BELOW
Recommended Videos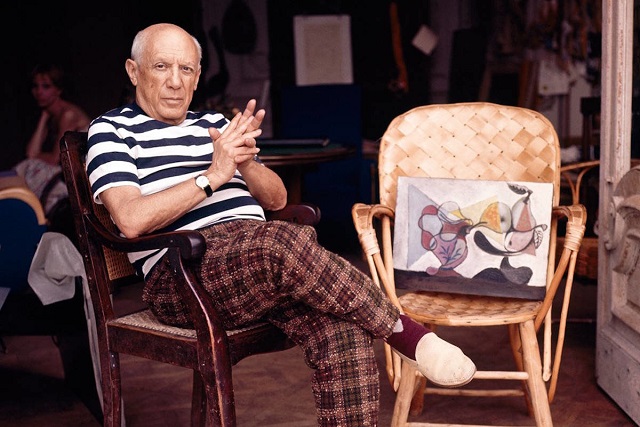 Pablo Picasso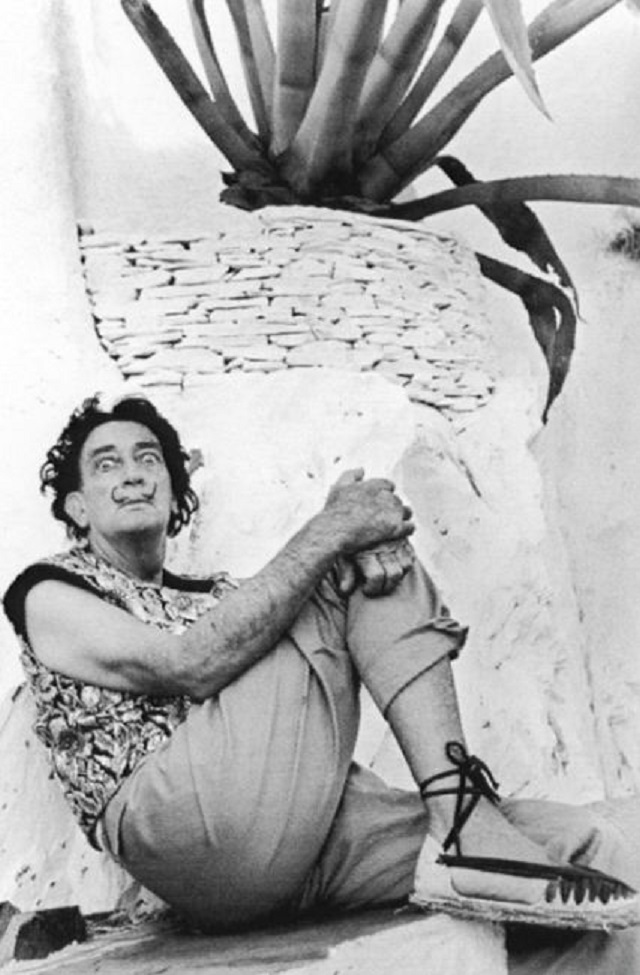 ADVERTISEMENT - CONTINUE READING BELOW
Salvador Dali
It was the swingin' '70s, and style was dictated by that exact same young, hip, bohemian crowd. In the grand tradition of things, fashion naturally picked up. Enter a fresh-faced Yves Saint Laurent and his collaboration with Castaner, a company that had been making espadrilles for centuries (and, by the way, is still available to shop on luxury e-commerce sites like Yoox and ShopBop today)—the partnership sent the previously lowly shoe down a high-end designer runway and, effectively, into the closets of the era's chicest elite. Yves wanted a satin, wedge-heeled version to go with his collection, Castaner gladly delivered, and espadrilles cemented their irreplacable spot in our summer wardrobes.
ADVERTISEMENT - CONTINUE READING BELOW
Alma-ma espadrilles, P5800, TONI PONS, tonipons.ph
The end? Not quite. Needless to say, a lot can change in 4000 years, and in case you needed a comprehensive guide on styling 'em cool and current, we're ready to provide. Here, 10 au courant ways Instagram's best dressed are strutting the braid.
Stylish Ways to Wear Espadrilles
1. A billowing white peasant dress (perhaps an homage to the espadrille's true roots) and wide-brimmed straw boater hat will take you to everything from polo party to garden fete.
ADVERTISEMENT - CONTINUE READING BELOW
2. Below, the perfect look for a nonchalant ol' baguette-buying jaunt in Paris...or, you know, a quick trip to the mall, in case the Eiffel isn't anywhere near you right now. Margaret Zhang sets the bar.
3. If not Paris, then maybe the shores of charming port town Marseilles are what you'd rather channel. A wispy floral slip skirt and crocheted eyelet top from French label Rouje are just the pair for you.
ADVERTISEMENT - CONTINUE READING BELOW
4. Your casual Fridays could use a bit of a boost. Team a statement-sleeved checked shirt with neat flared cream jeans and a platform lace-up. Coffee cup prop optional but encouraged, says Tiffany Hsu.
ADVERTISEMENT - CONTINUE READING BELOW
5. Never ever underestimate the power of a little red dress. Florals soften the sex appeal, while a tiny beaded black bag lends a touch of vintage flair.
6. We love a black tee precisely because it's a tireless blank canvas—layer dainty gold necklaces against it and look instantly polished. Also, 'til Aimee Song volunteered as primary example, we didn't think oxblood wide-leg denims could complement an espadrille this perfectly.
ADVERTISEMENT - CONTINUE READING BELOW
7. Dramatic horse-riding on the beach or none, a simple camisole top and raw-edged sarong skirt register great against the sand. Slighty undone equals highly covetable, according to Melissa Gatchalian.
ADVERTISEMENT - CONTINUE READING BELOW
8. Don't be afraid of taking 'em out to a special occasion. Beige is another mammoth trend this season, so feel free to choose a pair in khaki, a great companion to beach weddings and '50s-flavored polka dots. Think of it as a modern spin to retro pinup girl favorites.
ADVERTISEMENT - CONTINUE READING BELOW
9. Mean business a la Jinkee Pacquiao in a long, tightly-cinched blazer coat layered over a plaid, pleated Burberry midi and espadrille sandals. That's two frocks in one!
10. One of the prints we're obsessed with at the moment is toile de jouy, an 18th century relic pushed into the limelight by Dior Cruise 2019. It's Apples Aberin's quick, surefire route to laidback elegance.
ADVERTISEMENT - CONTINUE READING BELOW
Related Stories from Preview.ph
Hey, Preview readers! Follow us on Facebook, Instagram, YouTube, Tiktok, and Twitter to stay up to speed on all things trendy and creative. We'll curate the most stylish feed for you!