One of the joys of watching period films is the beautiful costume design that usually comes with it. Movies like Pride and Prejudice, Little Women, Mary Queen of Scotts, and even Fantastic Beasts and Where to Find Them feature gorgeous costumes that emulate a particular point in time. One of the films currently being talked about online not only for its cast and fun story but also for its costumes is Netflix's Enola Holmes starring Millie Bobby Brown, Henry Cavill, and Sam Claflin.
The flick is an action-packed mystery set roughly around the 1880s. It puts the spotlight on the relatively unknown sister of iconic fictional detective Sherlock Holmes as she searches for her mother. Though the historical accuracy of costumes in films do elevate the overall viewing experience to fully immerse you into the story, most viewers don't bother so much to fact-check. Luckily, there's a YouTuber who already did all the work.
ADVERTISEMENT - CONTINUE READING BELOW
Karolina Å»ebrowska is a Polish content creator who specializes in vintage and Victorian fashion. A quick scroll through her channel will show you how obsessed and well-versed Karolina is with 18th to 19th century style. She even makes her own clothes that are period accurate—whether that be an Edwardian OOTD or a 1940s golden gown. So it comes as no surprise that her subscribers asked her for a detailed breakdown of the costumes in Enola Holmes.
Below, we've categorized which frocks are historically accurate versus those that missed the mark for, well, give or take 20 to 30 years.
Historically Accurate
Enola Holmes' casual deep blue dress.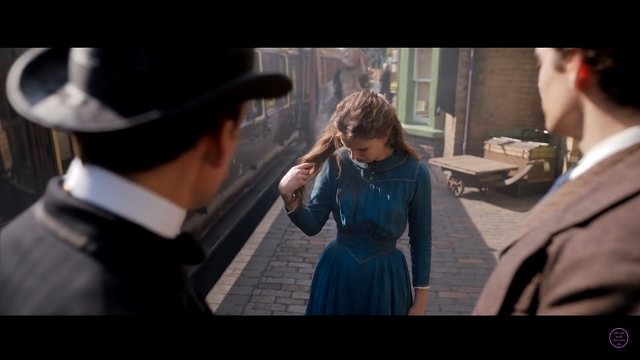 CONTINUE READING BELOW
Recommended Videos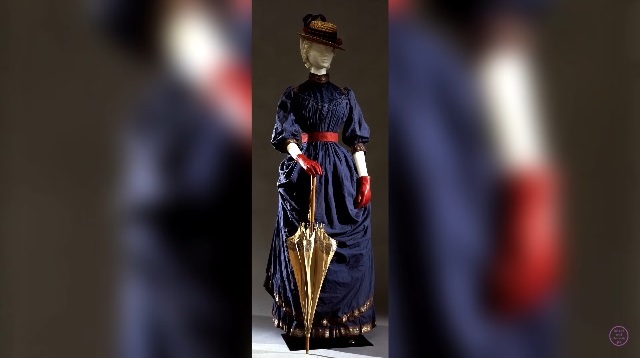 Karolina explains that this is reminiscent of teenage fashion during the early 1890s. She points out that the most common mistake in films is putting teenage girls in full adult dresses of that era when in reality the fashion for children and teens would be completely different during that time.
ADVERTISEMENT - CONTINUE READING BELOW
The corset Enola wears under her red dress is one of the best and most accurate Victorian-inspired clothing on the film.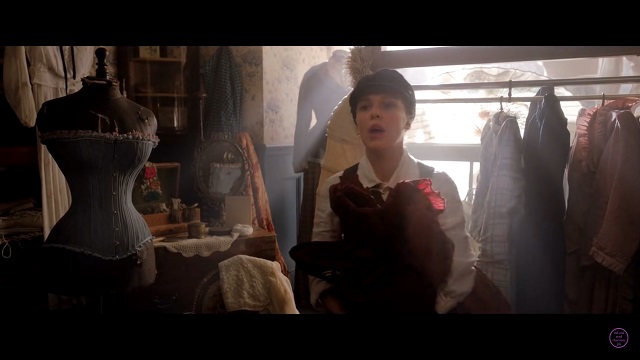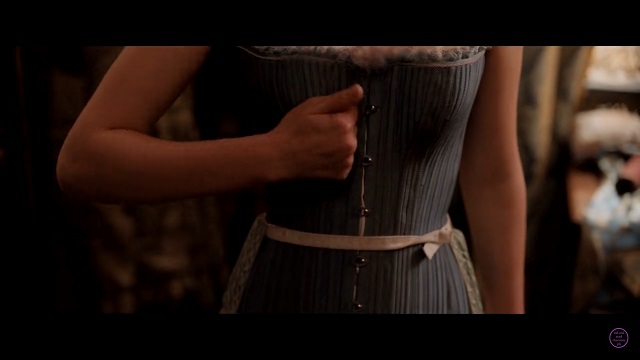 ADVERTISEMENT - CONTINUE READING BELOW
Karolina was surprised the movie was able to find a corset that looked so period perfect. On the bust, you can see that it gives that Victorian hourglass shape so beautifully. "Just look at this beauty! The curves are amazing!" Karolina points out.
However, Karolina is torn regarding the red dress Enola puts on to be a lady. The YouTuber points out that the skirt is accurate to the styles seen in 1880s painting but the bodice emulates more of 1870s fashion.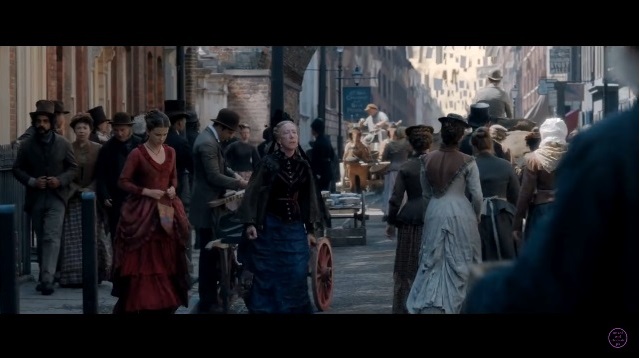 ADVERTISEMENT - CONTINUE READING BELOW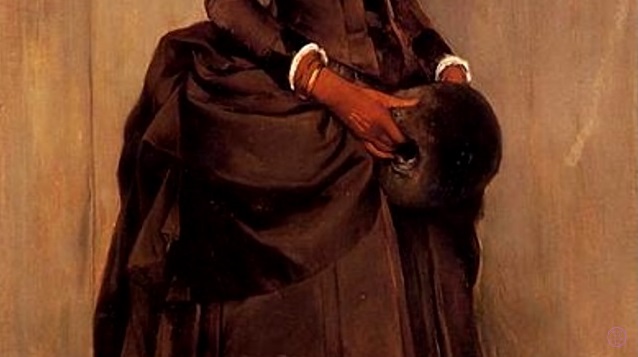 She also thinks the neckline is too scandalous for a young girl during the day.
The black dress for the mourning scene is one of Karolina's favorites because it evokes the style of the period really well.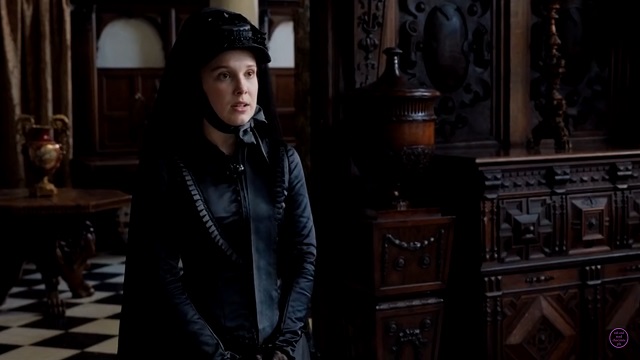 ADVERTISEMENT - CONTINUE READING BELOW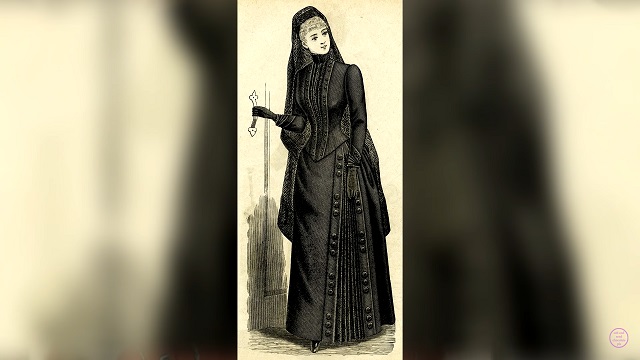 She just wished that Enola wore a different hat, so a bit of her hair would peek through.
Related Stories from Preview.ph
Not So Historically Accurate
The blouse worn by Enola's mother played by Helena Bonham Carter is nowhere near Victorian fashion at all.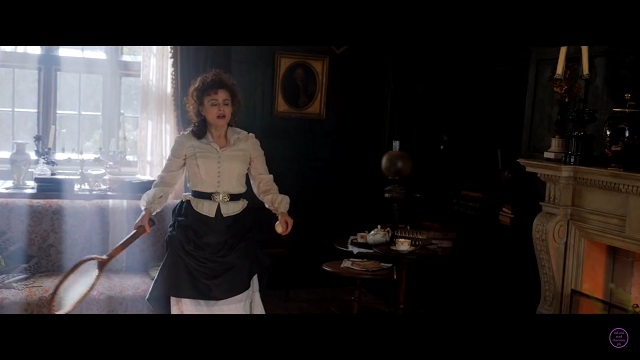 ADVERTISEMENT - CONTINUE READING BELOW
The shape is undistinguishable, and her gathered skirt is also just as confusing.
The headmistress' coat and corset are more Edwardian (1901-1910) or even 18th century (1701-1800) than Victorian (1801s-1900).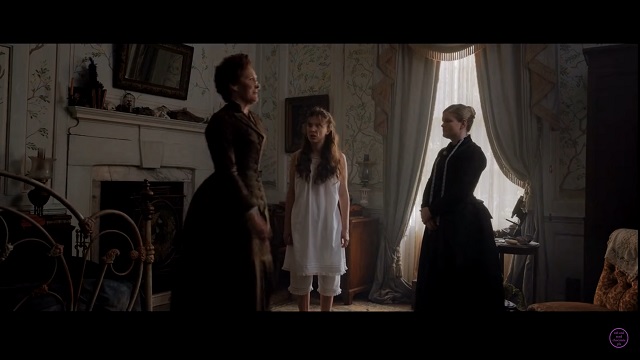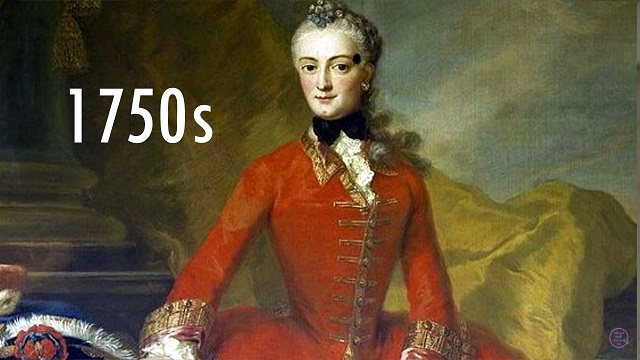 ADVERTISEMENT - CONTINUE READING BELOW
Karolina points out that the silhouette favored by the 20th century was more focused on straight structured lines, while the inner corset of the character depicted the shape of the mid 1700s, which was a lot more severe versus the fluid hourglass shape of the Victorian era.
Enola's outfit when she wore Sherlock's old clothes doesn't make any sense, according to Karolina.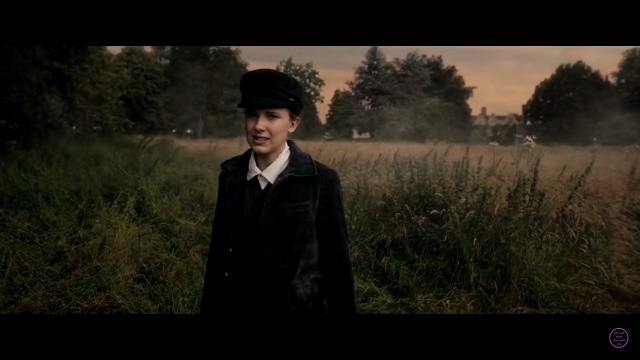 ADVERTISEMENT - CONTINUE READING BELOW
Since Enola is wearing Sherlock's clothes as a young boy, the fashion should emulate the style of the 1850s and not the 1880s. Also, Karolina points out that they're clothes that suit more of a "farmer's son," which doesn't add up because Holmes family is "kind of rich."
The scene where Enola goes through some Victorian street shops, except the clothes being sold, is outdated.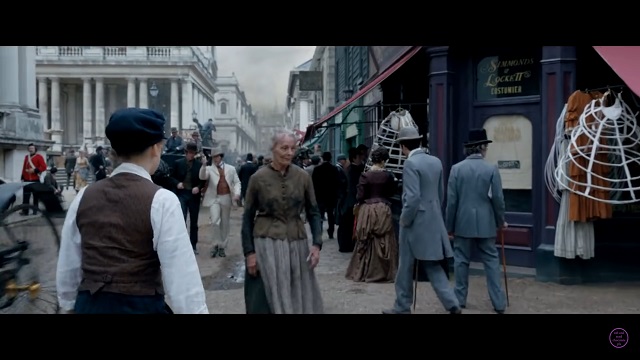 ADVERTISEMENT - CONTINUE READING BELOW
The white crinolines hanging outside the shop or structured petticoats are 30 years out of style since the "bustle" (the Victorian silhouette where women wear a tiny petticoat on their bum to enhance their curves) was already in vogue.
Enola's pink dress is more 1870s than 1880s.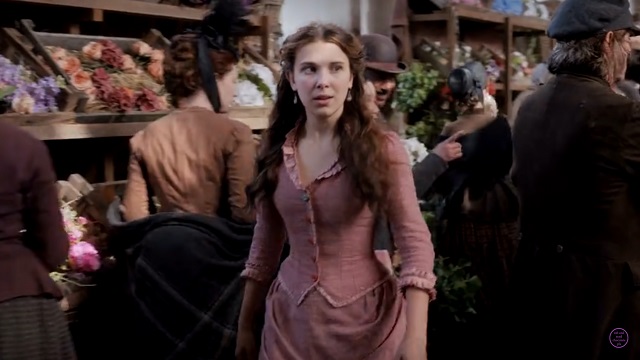 ADVERTISEMENT - CONTINUE READING BELOW
Though Karolina points out that the shape of the bodice is pretty good, it's the trimmings and the back of the skirt (which is a lot more flat than a bustle) makes it look a decade too late from when the film is supposedly set.
This casual cream embroidered dress is beautiful, but again, is a decade too early.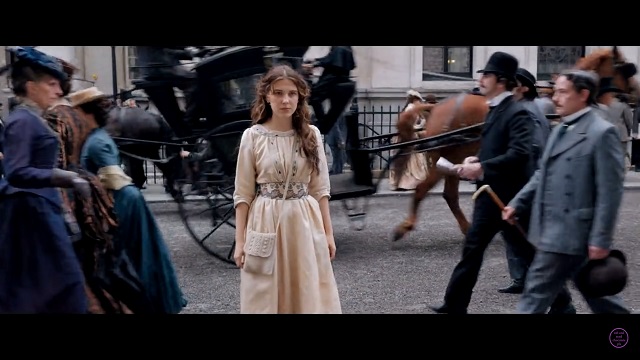 ADVERTISEMENT - CONTINUE READING BELOW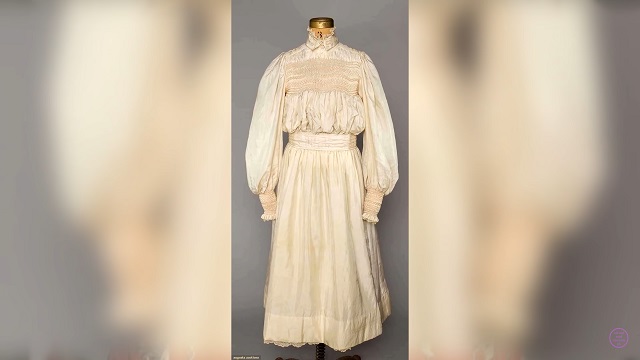 Karolina points out that though it is accurate for the late 1890s, all the extras are in 1880s clothing. "She's looking like a snack, but a late 1900s snack," Karolina quips.
Watch her detailed breakdown below:
Enola Holmes is now streaming on Netflix.
Related Stories from Preview.ph



Hey, Preview readers! Follow us on Facebook, Instagram, YouTube, Tiktok, and Twitter to stay up to speed on all things trendy and creative. We'll curate the most stylish feed for you!