Dominique Cojuangco has been away from the spotlight for quite a while, but only because she was brewing something incredible. You may recall that the daughter of Gretchen Barretto and business magnate Tonyboy Cojuangco has been busy completing her degree at an esteemed fashion school in London. After years of learning the technical side of fashion, including patternmaking, actual sewing, and design theories, Dominique is finally ready to show the world her designs—and if her debut collection is any indication of what she has to offer as a young designer, then the fashion industry sure is in for a treat!
In an exclusive interview with Preview below, Dominique talks about her inspirations and aspirations, her first-ever collection, and her plans after fashion school. Keep scrolling for a sneak peek of her designs, as modeled by La Greta herself!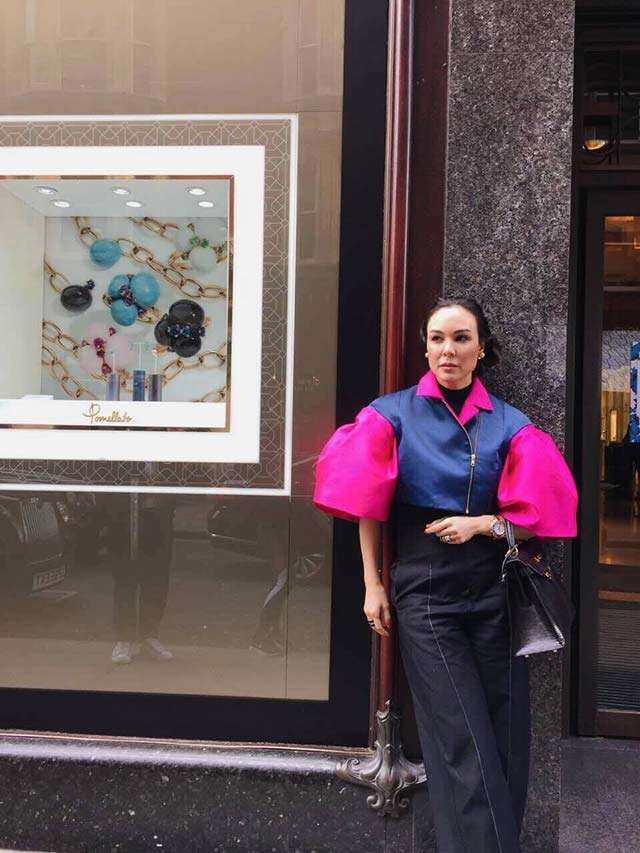 IMAGE Dominique Cojuangco
Hi Dominique! Can you tell us about your collection? What inspired it?
ADVERTISEMENT - CONTINUE READING BELOW
"As cliché as it sounds, I pulled inspiration from the Philippines. With emphasis on the word 'inspired,' I wanted my clothing to exude the elegance of a Filipina woman without blatantly screaming where I took my inspiration from. I looked at photographs of 'old' and 'new' Manila for color, using a vivid palette because Filipinos are known for their bright and sunny dispositions.
"I named the collection 'La Doña' for its two meanings. It directly translates to 'lady,' but was also a term of endearment meaning 'primadonna' that my family would use for me when I was a kid."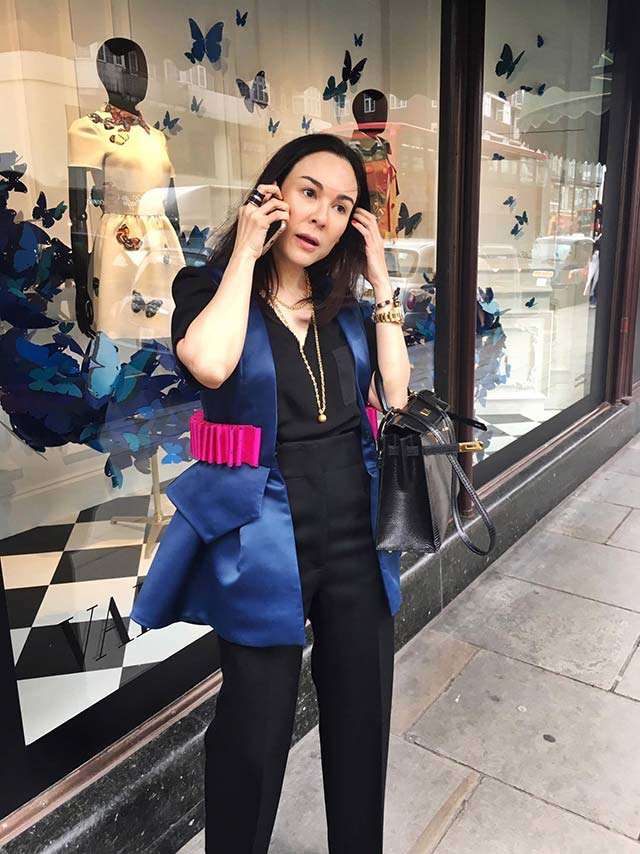 IMAGE Dominique Cojuangco
Who do you have in mind wearing these specific garments?
"Because the collection is rather feminine, with hints of tailoring, as well as buckles, belts, and pockets for juxtaposition, I want this idea to be carried onto the lifestyle of my future consumers. For example, matching more 'feminine'—associated activities with those that are a little more rough and tough, or someone with an old soul in her taste in music and movies, but tech-savvy in her love for social media. But first and foremost, I believe that fashion has the ability to change the way we look at ourselves. So, the people I have in mind buying my garments are those who find confidence and beauty in themselves when wearing my designs."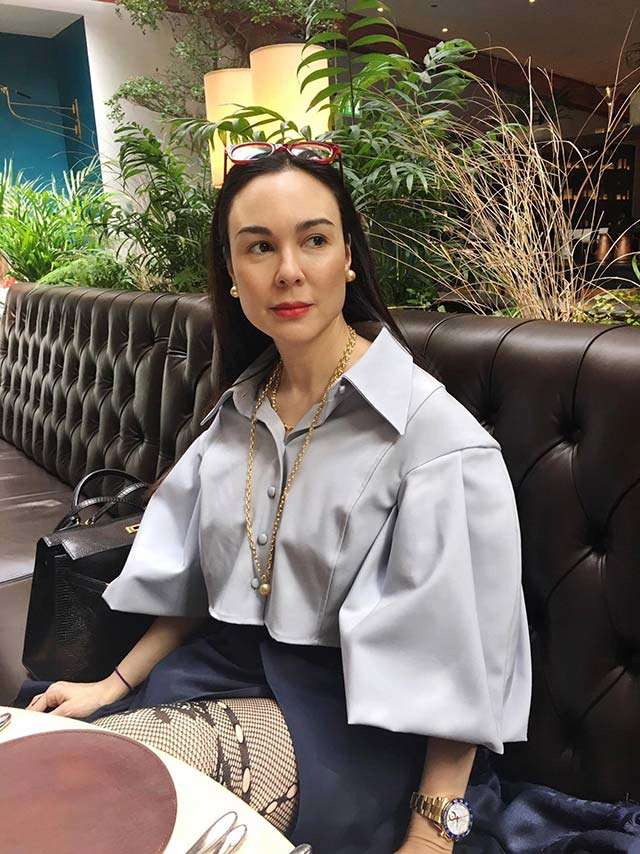 IMAGE Dominique Cojuangco
Will your clothes be available for purchase anytime soon? If yes, how can we do so?
"I hope so! While I get my feet on the ground, I'll sell online as I put new garments up little by little rather than collection by collection. I can't pretend that I have the next five years planned out to a T, but I definitely have a few goals I'd like to achieve that I'm particularly excited about."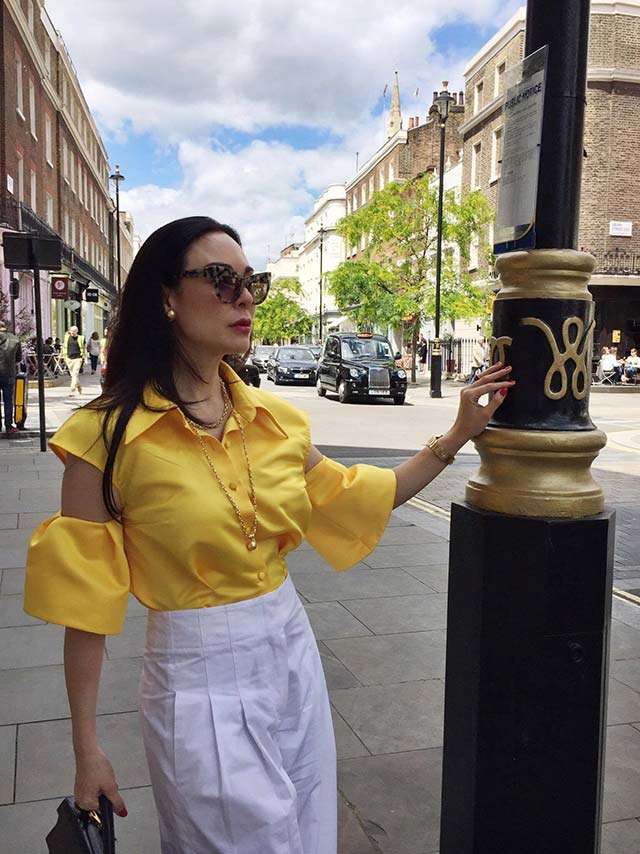 ADVERTISEMENT - CONTINUE READING BELOW
IMAGE Dominique Cojuangco
Lastly, I'm sure our readers are curious if you're planning to create more and if you're establishing a brand here (or abroad)! Are you delving into the fashion business right after graduation?
"As of now, I plan to see what life still has to offer me in London. But, I'd never let go of my home—so both! I plan to start my own brand, though I find it's important to do things in small steps. My dad called me a few weeks before I ended my Bachelor of Art's degree and had the best analogy. He related life to the way my mother packs for trips—'She first packs her toiletries, then her outfits, her shoes, then her bags. She almost never forgets anything.' He reminded me that by doing things step by step, you're more likely to get the outcome you want and do things efficiently."
Related Stories from Preview.ph
Hey, Preview readers! Follow us on Facebook, Instagram, YouTube, Tiktok, and Twitter to stay up to speed on all things trendy and creative. We'll curate the most stylish feed for you!