Since Dior was launched in 1947, the storied fashion house continues to create dreamy, elegant designs that celebrate the female figure. Although it was the "New Look" silhouette that went down in history, Dior's bags are also pieces to behold. Not only do these bags imbibe the fearless femininity that the brand is known for, but they're also built to last, making them prime prospects for investment if you're looking to beef up your collection. Whether you're here out of curiosity or you're seriously looking to cop a Dior piece, here are the six designs you can never go wrong with:
1. Lady Dior
One of the French fashion house's most iconic designs is the Lady Dior, which was originally named chouchu ("favorite") in 1994. It wasn't until Princess Diana visited Paris in 1995 and was gifted by the first lady with the exact piece that the bag was named after her. Lady Dior and Diana made a number of appearances everywhere, solidifying its It Bag status. Aside from the original quilted lambskin design, the Lady Dior now comes in modern elements like denim, matte calfskin, and embroidered canvas.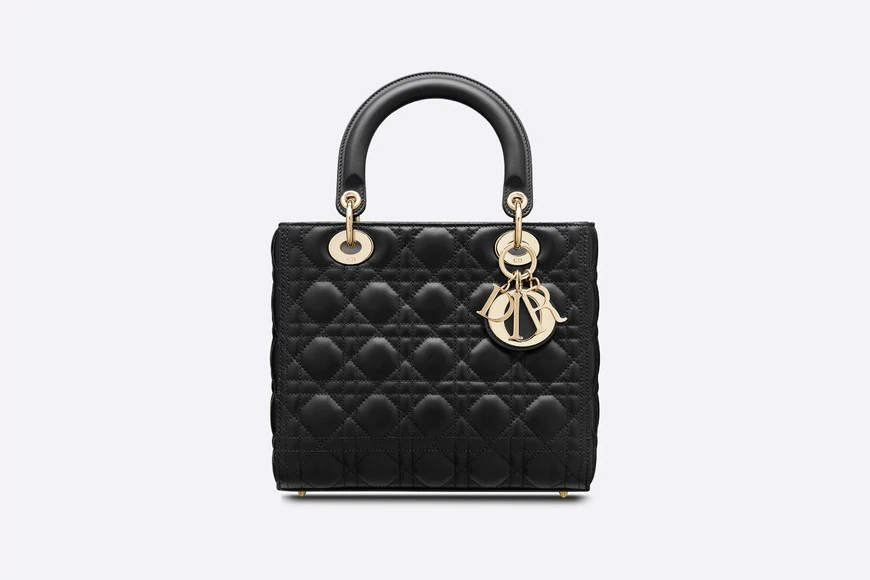 Medium Lady Dior in Black Lambskin, $4900, DIOR, dior.com
Price range: A medium-sized Lady Dior in quilted lambskin retails for $4900, while the large ones start at $5300. Canvas designs start at $4500, while the Mini Lady Dior bags start at $3950.
2. Diorama
A relatively new bag, the Diorama was released only in 2015 but instantly garnered a huge following. Perhaps it's the refreshing structured design and rock 'n' roll appeal that still manages to look very feminine. Featuring the signature geometric Cannage pattern, flap closure, and crossbody strap, the Diorama is made for the modern-day woman.
ADVERTISEMENT - CONTINUE READING BELOW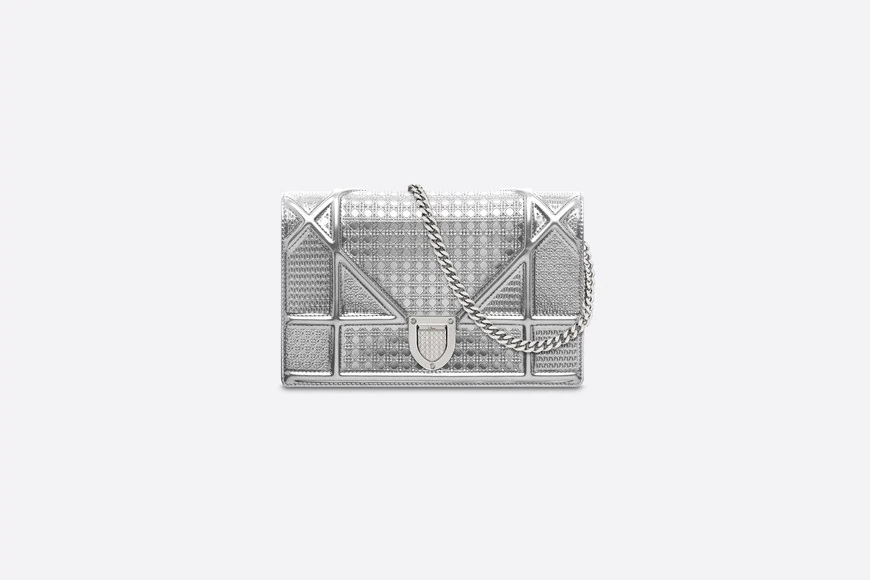 Diorama Pouch in Metallic Silver Microcannage Calfskin, $1750, DIOR, dior.com
Price range: Diorama wallet-on-chains start at $1650, while the regular size starts at $3600.
3. Dior Book Tote
An original design under the creative direction of Maria Grazia Chiuri, the Dior Book Tote encapsulates the French brand's forward-thinking stance. Veering away from the glamorous bags of yesteryears, the Dior Book Tote has functionality in mind without sacrificing style. The roomy carryall features two top handles and is splashed with what is now an iconic print, the "Dior Around the World" pattern.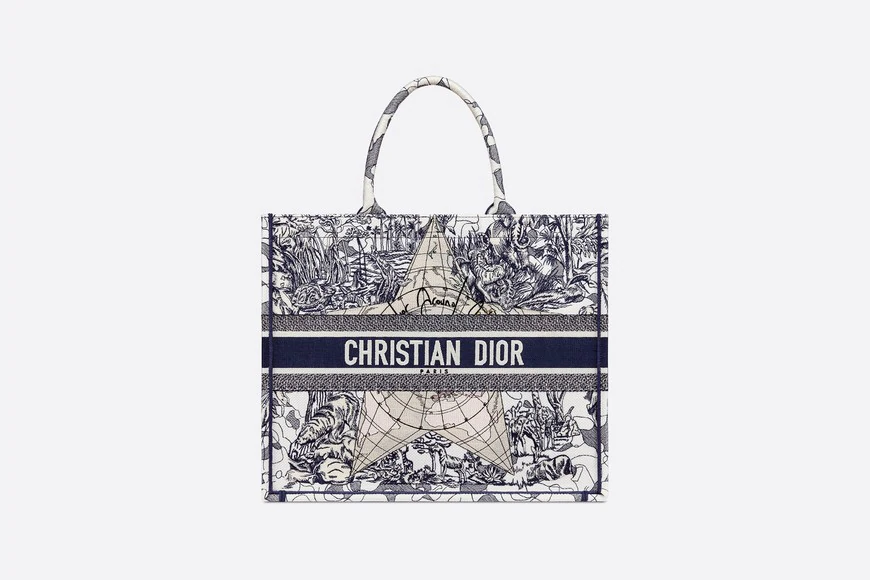 Dior Book Tote in Blue Multicolor Dior Around the World Embroidery, $3150, DIOR, dior.com
Price range: Small Dior Book Totes starts at $2750 while the regular-sized designs start at $3150.
4. 30 Montaigne
Released in May 2019, this bag silhouette introduced by Maria Grazia Chiuri is a mark of her acute understanding of the French brand as well as her sense of the fashion that the modern-day woman craves. Featuring a familiar boxy crossbody shape, the 30 Montaigne (an ode to the brand's iconic address) looks like a bag from the archives but the hand-sculpted CD logo is new. What makes it cool is the crossbody strap that can be worn many ways. The bag comes in box calfskin or the iconic Dior Oblique canvas.
ADVERTISEMENT - CONTINUE READING BELOW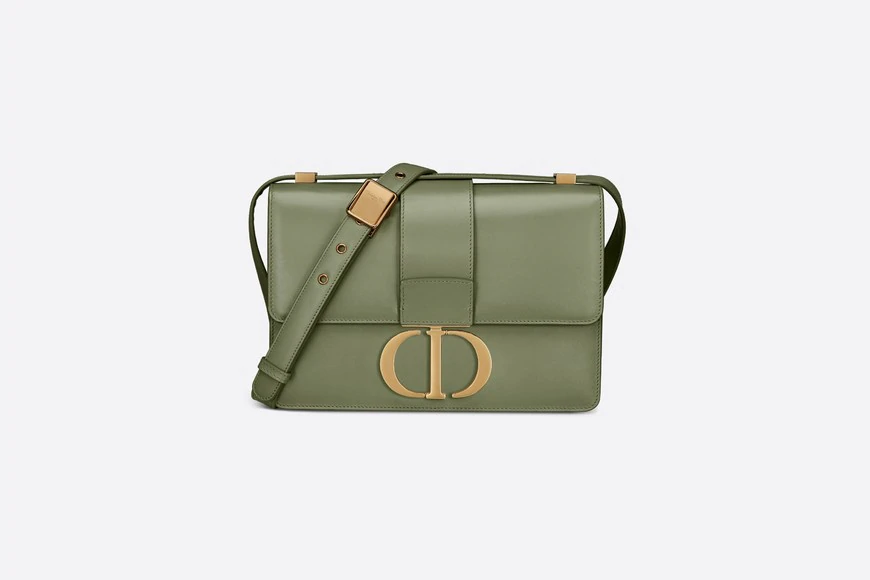 30 Montaigne Bag in Green Box Calfskin, $3550, DIOR, dior.com
Price range: Smaller sizes start at $3250 while the regular sizes start at $3550.
5. Dior Saddle Bag
The Saddle Bag was first released in 1999 under the creative direction of John Galliano and immediately became a hit amongst celebrities like Paris Hilton and Sex and the City's Carrie Bradshaw. It was revived in 2018, quickly becoming a street style staple. It not only comes in crafted calfskin but Oblique canvas and embroidered canvas iterations as well.
ADVERTISEMENT - CONTINUE READING BELOW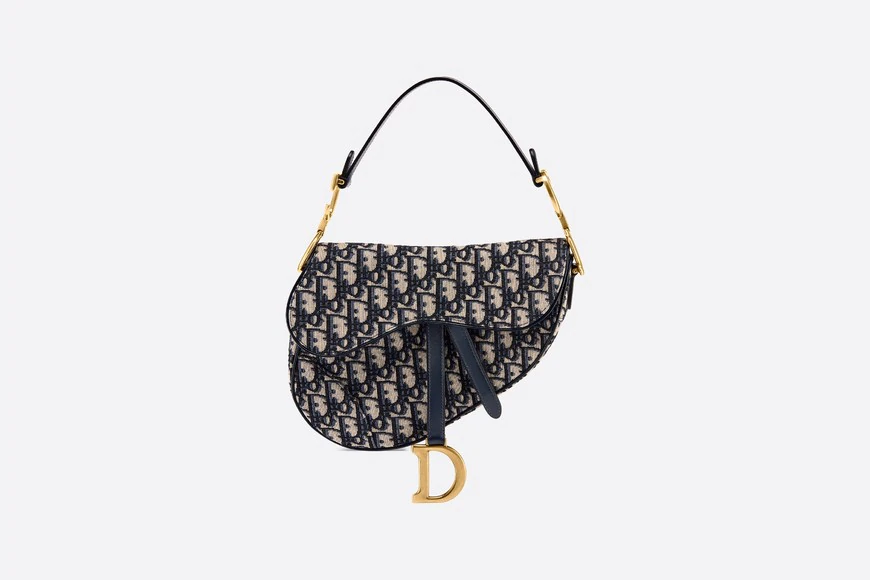 Saddle Bag in Blue Dior Oblique Jacquard, $3350, DIOR, dior.com
Price range: Smooth calfskin Saddle bags start at $3350. Embroidered canvas starts at $3900, while the Oblique designs start at $3350. Mini versions start at $2700.
6. Dior Bobby Bag
Although the Bobby was just released for the fashion house's Fall 2020 collection, the style set quickly became enamored by the design's timeless allure—just check out Heart Evangelista and Blackpink's Jisoo for proof. Named after Christian Dior's beloved dog, the Bobby Bag takes the familiar sculpted logo of the 30 Montaigne but dreamed up a roomier, rounder shape for the body. The strap is removable, so you could wear it on your shoulder or hold it by the hand as you would a clutch. This makes it a perfect piece for when you need an all-around bag for day to night.
ADVERTISEMENT - CONTINUE READING BELOW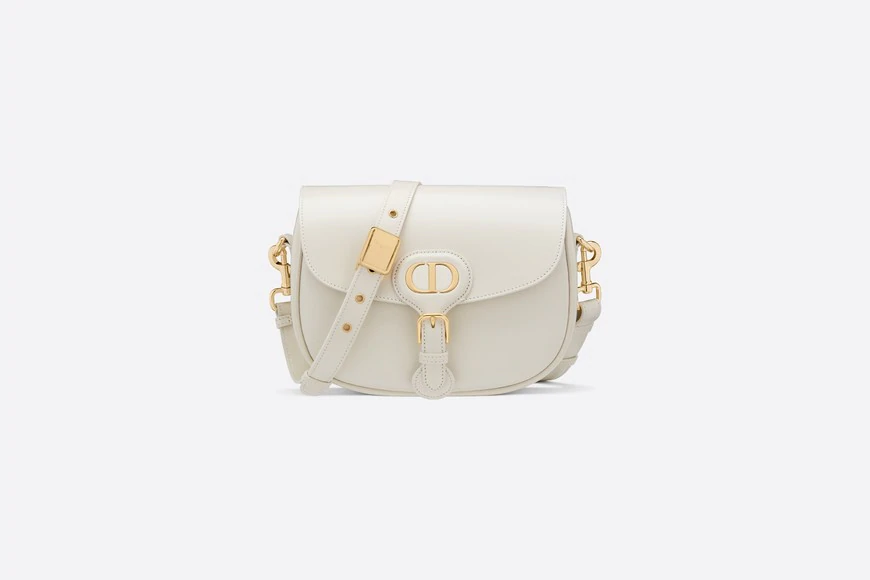 Medium Dior Bobby Bag in Latte Box Calfskin, $3550, DIOR, dior.com
Price range: The small size retails for $3250, while the medium size retails for $3550. The large size retails for $4100.
Hey, Preview readers! Follow us on Facebook, Instagram, YouTube, Tiktok, and Twitter to stay up to speed on all things trendy and creative. We'll curate the most stylish feed for you!