Yves Camingue had a vision: "to bridge the gap of sportswear and dressiness at an affordable price." He wants women to wear clothes they are comfortable to move in, and his favorite piece from his Disco Bandits collection—a lilac velvet sports jacket—makes it easy for anyone to see that he has already realized this design aspiration.
ADVERTISEMENT - CONTINUE READING BELOW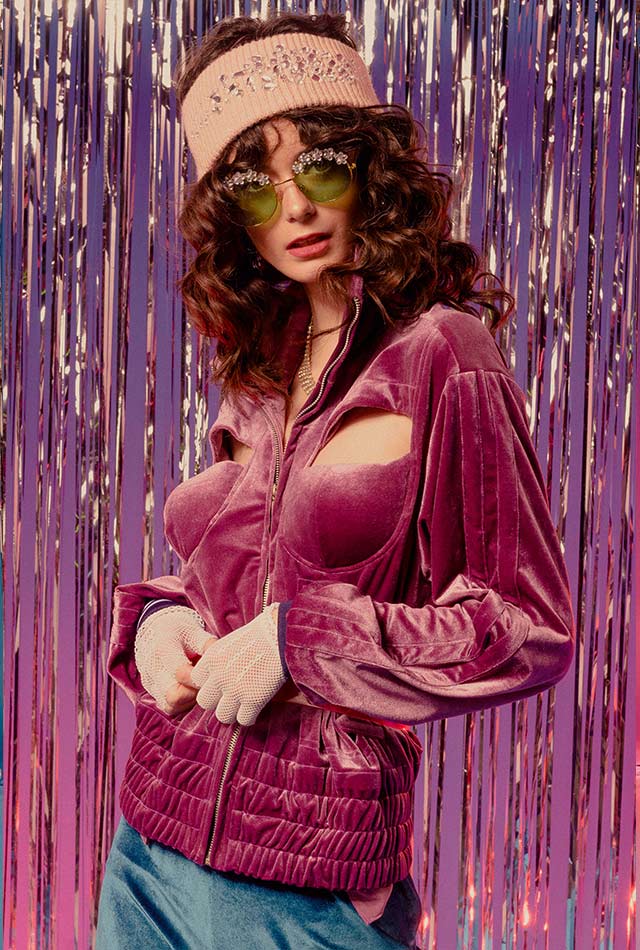 Wearbility hinged on nostalgia is at the heart of his brand, and his Fall 2018 collection is proof. Yves shows that the '80s is back in full swing with his disco-funk-inspired pieces. Still, make no mistake: His creations are not dated at all. Think a marriage between athleisure and retro—sports jacket with padded shoulders paired with velvet pleated pedal pushers, for example. His collection ultimately demonstrates the decade's freedom and fun fashion scene punctuated by today's street style.
ADVERTISEMENT - CONTINUE READING BELOW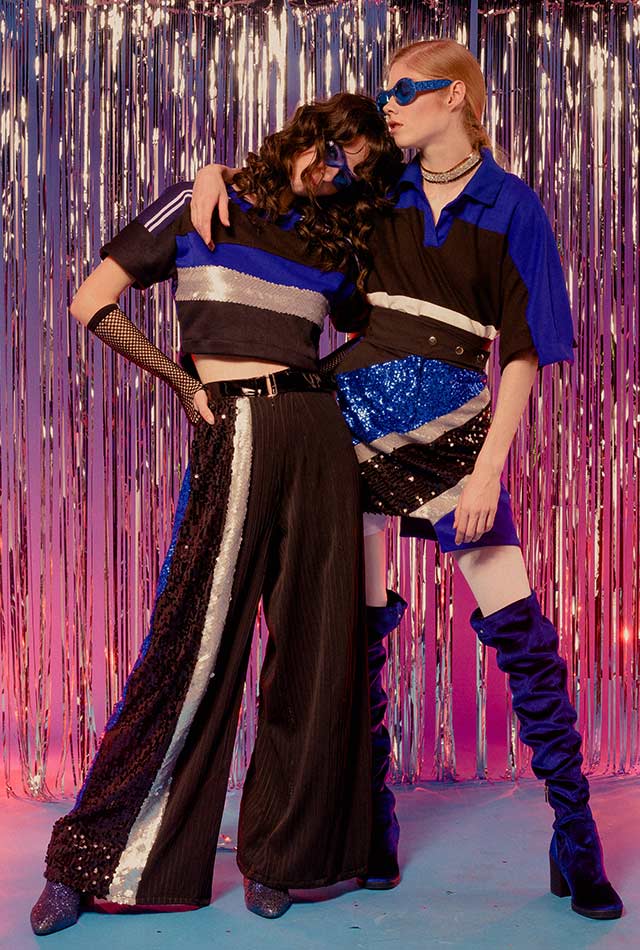 Below, we talk with the designer to know more about his pieces.
1. How would you describe your design aesthetic and philosophy?
"My design aesthetic is radical, untypical streetwear. Every item is based on already familiar and humble everyday clothes, but we give it a visual shake-up and sometimes we produce it into unexpected mashups. We're not a cerebral brand since we base our designs on feelings or nostalgia, so people can relate and buy. We are always trend-savvy. We thrive on relevance. We don't claim to be classic but the brand is definitely modern in its approaches and techniques."
ADVERTISEMENT - CONTINUE READING BELOW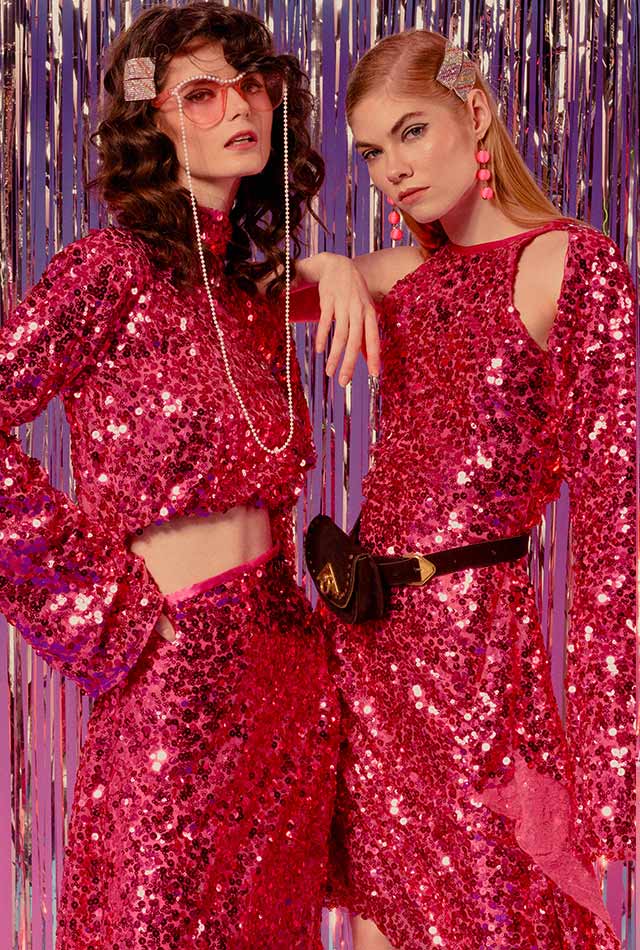 "My philosophy as a designer ever since is that good design is beyond the aesthetics. We never believed in 'less is more' but it's about editing the superfluous parts to let the essential shine through. But you cannot not overdesign just for the sake of function since I like to balance both. To quote Frank Lloyd Wright, 'Form follows function—that has been misunderstood. Form and function should be one, joined in a spiritual union.' Another philosophy I've emulated is being a designer is being at the intersection of culture and commerce. That's how my brand is. It's a balance of past and present times. I'd like for my designs to be cultural artifacts of sorts that people really own it, wear it not only for special occasions and not just displayed at museums."
ADVERTISEMENT - CONTINUE READING BELOW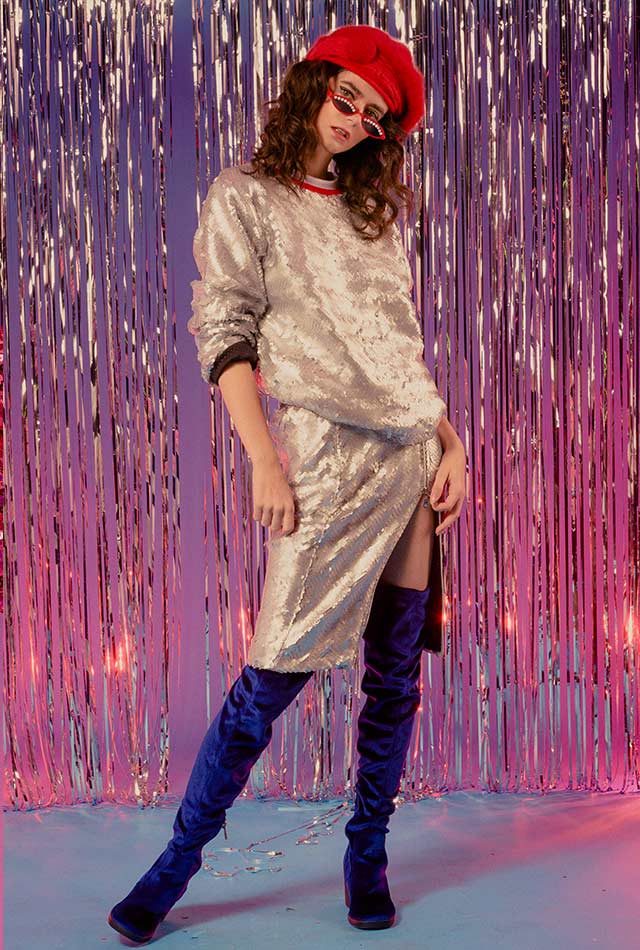 2. Do you have a signature design or key element evident through your collections?
"My signature designs are outerwear, especially bomber jackets and trench coats that are leveled up with the use of eveningwear fabrics (e.g. gazaar and sequins) or unconventional or synthetic fabrics like PVC or crumpled foil. Metallics have also become my signature for basic items like tops and pants since the mall brands don't usually make them. The key elements in my collections are usually the composition in fabrics—I mix fabrics most of the time so nothing goes to waste. Incorporation of 'sportswear' closures as to be conspicuous. The hardware details we put in are not just details–they make the design."
3. Where do you usually draw inspiration from?
"Music, nostalgia, culture, and the people. Music is my comfort zone and I've associated certain '90s music with my coming into terms with my sexuality. I don't really consider 'futurism' as a concept since I'm always intact with my younger self. Thus, nostalgia is a big deal for me. Do you ever smell a familiar scent, hear an old song, or pass an old hangout spot and it really breaks you inside for a couple of minutes? That's how I draw my inspiration. That feeling you want to feel twice. I do it through clothes. I've been always fascinated with culture and the people living within it. The way their layered clothes, the mix of native and the synthetic are so pragmatic and nonrepresentational and that gives me a 'why not?' moment."
ADVERTISEMENT - CONTINUE READING BELOW
How about for this collection?
"I heard Donna Summer's MacArthur Park and the song just struck a chord in me with its disco-funk infused tune. The song felt so freeing and I felt that this is the energy I wanted for my next collection. So, I looked to disco seen thru a 2018 lens. I felt like this genre highlighted mass revolution, feminist activism, and homosexual liberation—issues which are again relevant and very much discussed in 2018."
ADVERTISEMENT - CONTINUE READING BELOW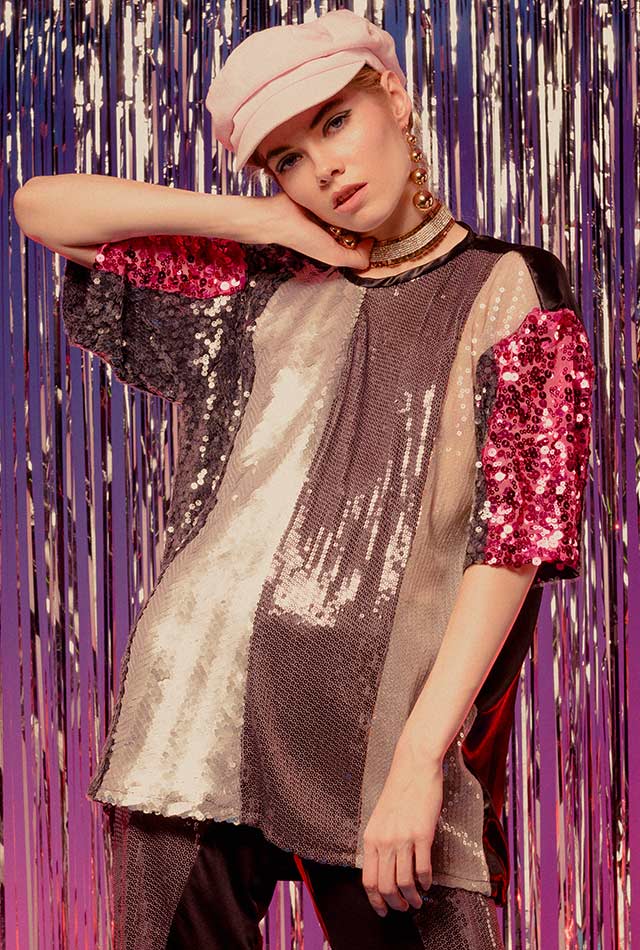 4. Can you walk us through your creative process as you design clothes?
"My creative process starts when nostalgia is triggered. I see colors and textures in music or places I've been to. I sometimes dream of them. It all starts with color. I build a color story around a theme. A bit of research goes into it to jumpstart the fantasy. Sometimes walking out in the streets can verify that color story. Then I plan my fabrics. I then visit my suppliers to check options and discover what's new.
"In a month or two, I already have mental photos of these designs and it takes a certain mood for those to come out. When I find and feel the right fabric, that's the perfect time to design. Based from those sensations, I compile a Spotify playlist (you can find it there for my past three collections). Again, research happens since history is very important to know where you want to go. I make sure I keep a straight vision for my clothes. I visualize them on the runway, shops, and then on the streets. They have to look good and the same just like they were on the runway presentation, when its displayed or photographed, and when it's finally worn out there. So there are really a lot of edit and omissions and that takes me weeks."
ADVERTISEMENT - CONTINUE READING BELOW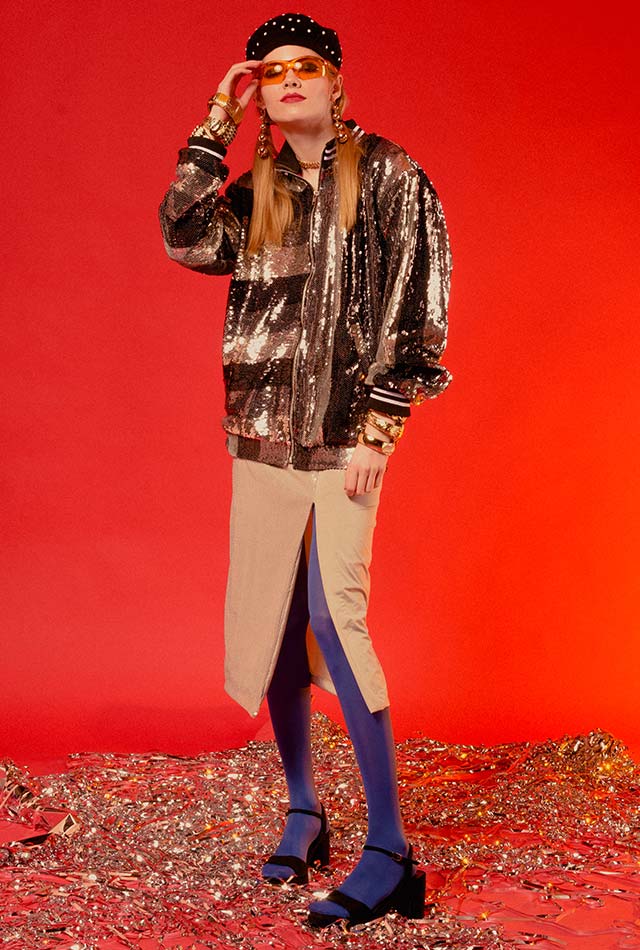 5. What makes an Yves Camingue muse?
"She exerts a quiet effort to stand out and be a discreet non-conformist. She has a passion to travel and to see the world around her. She has a few aspirations left in life yet she's very grounded and already contented. She's a team player, not a bully. She's sometimes offbeat but she loves the rhythm of life through food and new experiences."
6. Could you describe the lifestyle that fits your design philosophy?
"She may have learned a few things to make their diet better. She has a discerning taste in furniture and food but knows that vegetables and anything soy is a wonder food. She's both a homemaker and a vivacious go-getter; a former impulsive buyer but now knows how to buy only the essentials. However, at the back of her mind, she still wants to buy those things that tickle her fancy every now and then."
ADVERTISEMENT - CONTINUE READING BELOW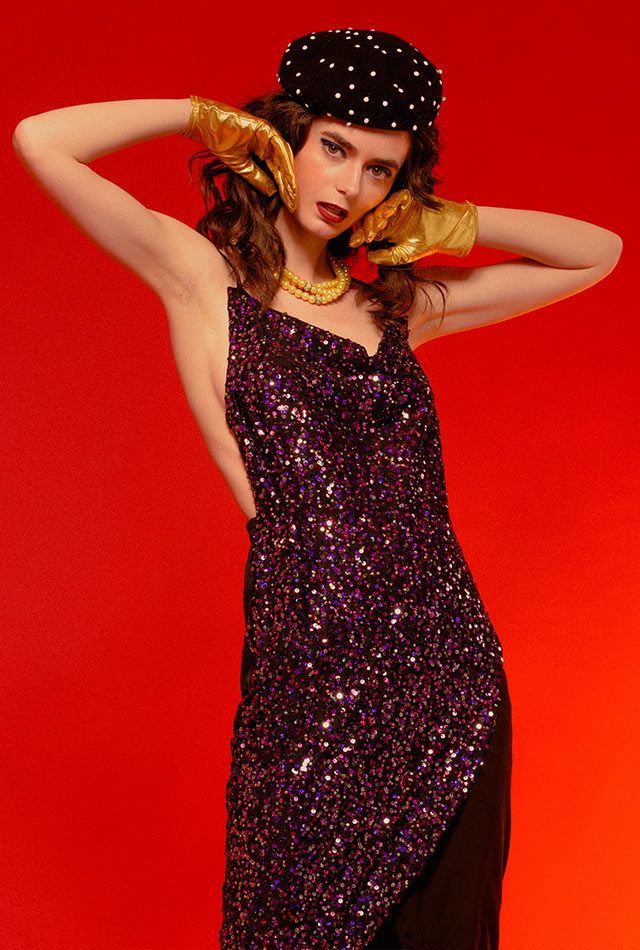 7. Who do you dream of wearing your designs?
"Right now I'm literally living that dream. The pivotal generation or the elder millennials like my clothes. Since dabbling into fashion in 2005, I've aspired for celebrities especially singers and stars to be dressed up in Yves Camingue. It's fortunately been happening for four years now. The likes of Maja Salvador, Sarah Geronimo, Vice Ganda, Yeng Constantino, KZ Tandingan, Julia Barretto, Nadine Lustre, Kiana Valenciano, Gabbi Garcia, Alden Richards, and more have all worn CMNG originals more than once so I'm just utterly happy with the continuing relationship. But, I'm still aspiring to dress up international stars such as Brandy, Halsey, Iggy Azalea, Azealia Banks, Tracee Ellis Ross, Cate Blanchett to name a few."
ADVERTISEMENT - CONTINUE READING BELOW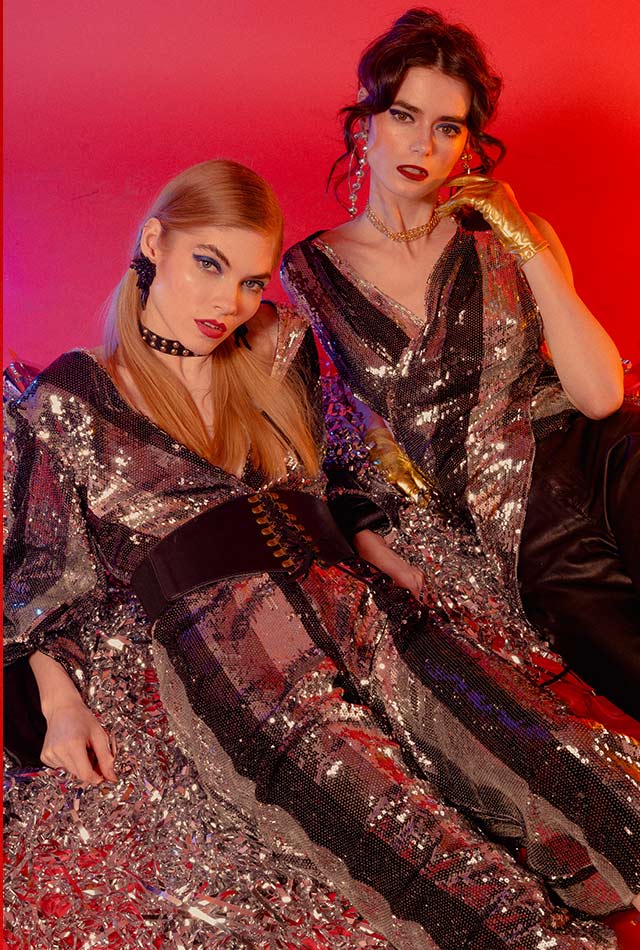 8. How has your brand evolved since you started?
"The brand has evolved into focusing more on product and details and how to make them better at each collection. Before it was just superficial design—a plain shiny top would suffice just to finish off a look but now after discovering our niche and target audience, we want to make every single product much better, never short of fabric quality and design. Henceforth, we always take into consideration the supplier's time and craft in making our garments. We have evolved into this 'aspirational urban culture' brand that any individual can wear."
ADVERTISEMENT - CONTINUE READING BELOW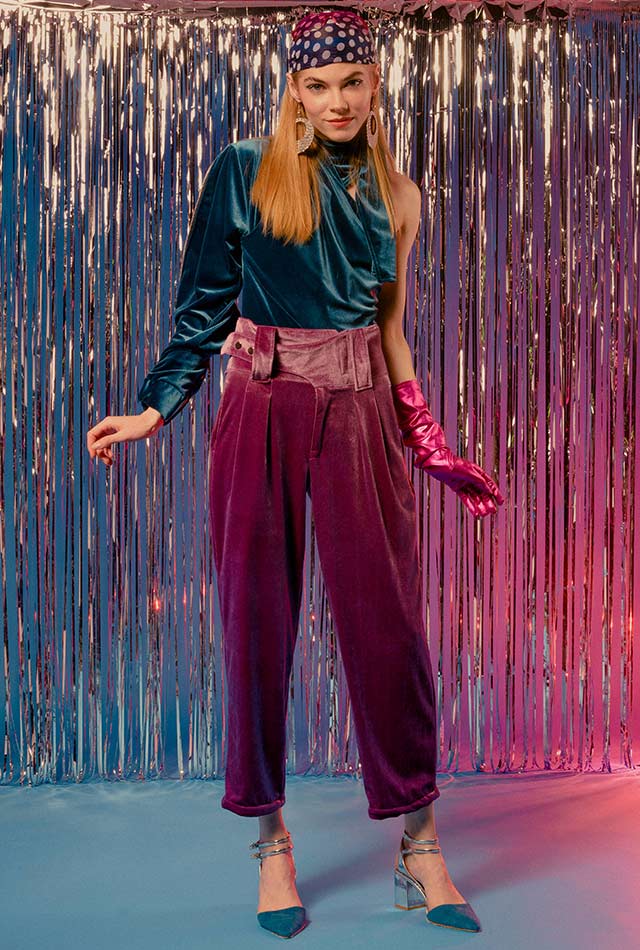 9. Have you ever felt uninspired? How do you overcome this?
"Yes, this occurs so often and it's nothing new. I just learned to recognize this blank feeling, own it, and just break down that wall that made me uninspired. It's by the thought of 'making change' that motivates me. To quote my current read, The Art of Non-Conformity, 'change can only come about when the pain of transition becomes less then the pain of accepting the status quo.' A nice cold brew or dimsum can cure the symptoms sometimes."
ADVERTISEMENT - CONTINUE READING BELOW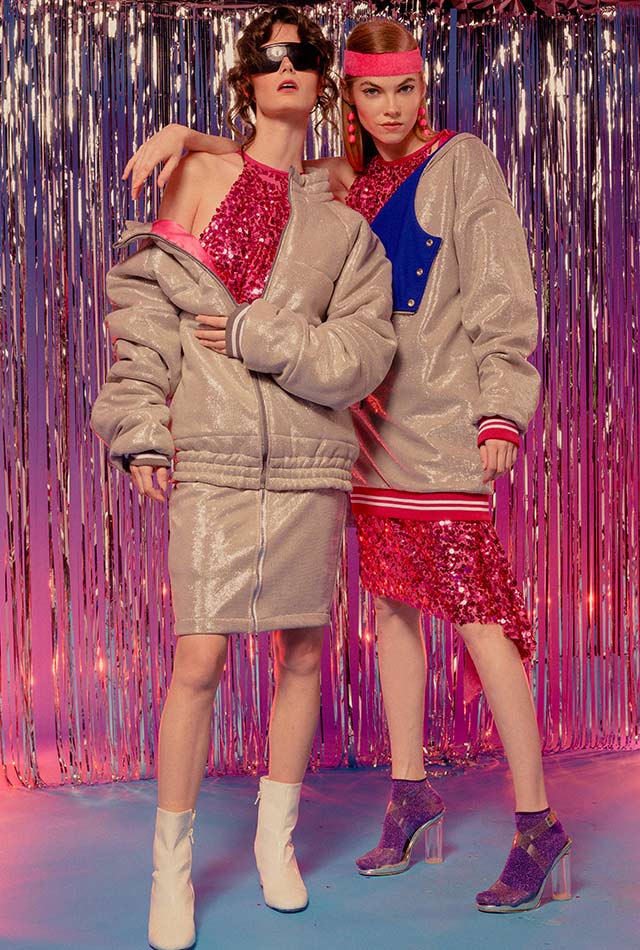 10. What can we expect from your brand soon?
"Before, we were always giddy to show ahead of the pack, but now we are devoiding the advanced season showing of collections since it's a different story when you're in Manila. From now on, we just want to chill—we are just aligning the releases in the right timeframe since we don't have a big number of deliverables. We just make one piece or two for every design so not two persons have the same item. Additionally, I had my clearance sale for the whole month of July and based from that, we will be doing more inclusive sizing for some basic pieces, both for men and women. Of course, expect more outstanding jackets every season! I also have my womenswear RTW line available online via Miz and Moxie."