Yong Davalos' fashion playground can't be contained within Manila. A month into staying in Europe, the local designer whipped up an inspired lookbook of her creations featuring the old charm of Prague as its background. She curated looks from her Spring 2018 and Fall 2018 colections that would "stand out and compliment the beauty of the city." Her chosen pieces highlighted what her brand stands for: equal parts daintiness and fun, worn by unique individuals unafraid to take the limelight.
Get to know more about Yong's latest collections in an exclusive interview with Preview below.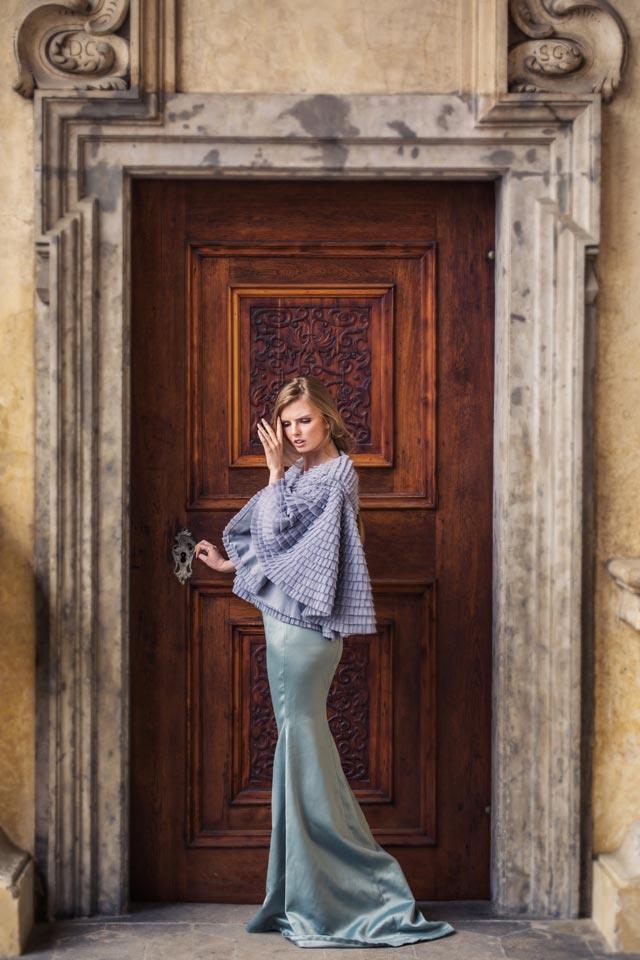 IMAGE Courtesy of Yong Davalos
How would you describe your design aesthetic and philosophy?
"My design aesthetic would have to be contemporary yet dainty. I always end up designing clothes that are modernly feminine with dash of sexy. I always believe in designs that [complement] one's figure, without discounting comfort. Fashion doesn't have to always be painful and uncomfortable."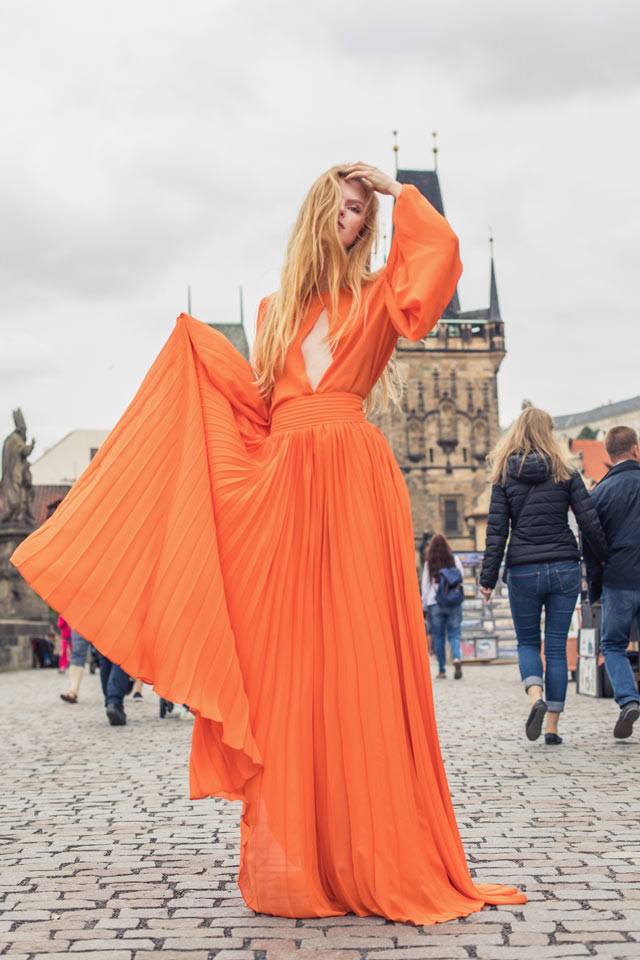 IMAGE Courtesy of Yong Davalos
Do you have a signature design or key element evident throughout your collections?

"I try to expand my horizon when it comes to [designing] but I make sure to create pieces with feminine silhouettes and have a lot of textures. I am in love with textures and movements, and it usually shows in my designs."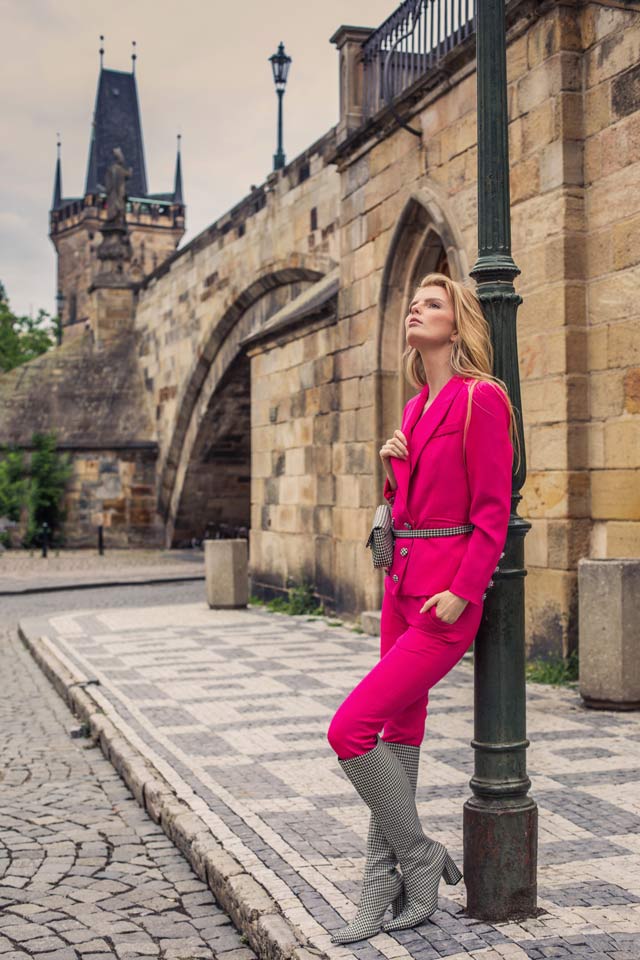 IMAGE Courtesy of Yong Davalos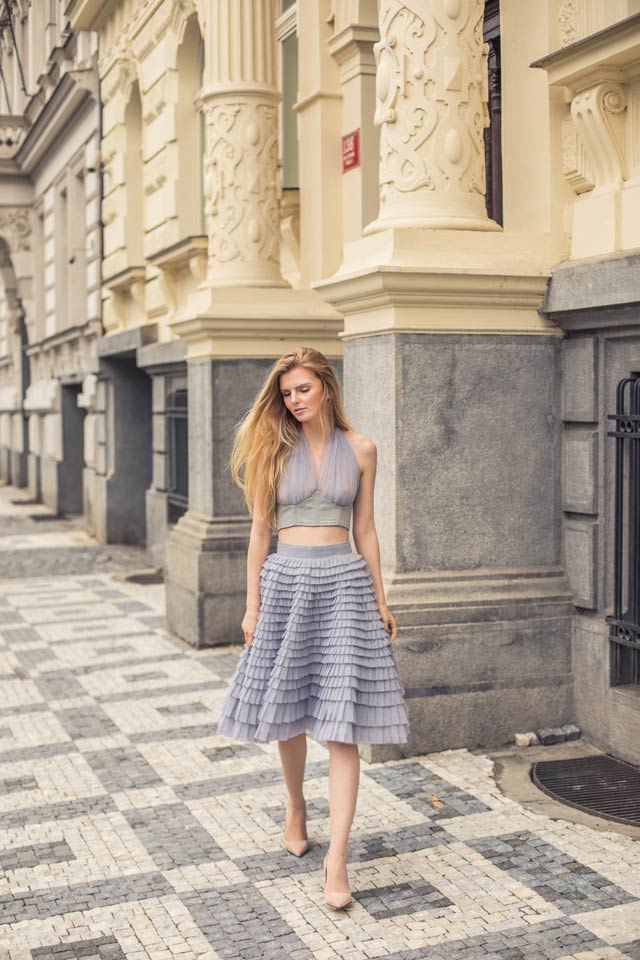 IMAGE Courtesy of Yong Davalos
Where do you usually draw inspiration from?
"Most of the time, my designs are inspired by the woman who would wear my clothes. But in making a collection, I usually draw inspiration from my travels and experiences."
Can you walk us through your creative process as you design clothes?
"I start with a concept. I start with a story. Then I try to gather materials to use for the design. I let the fabric talk to me. I drape, I create silhouettes, I play around. Then once the idea hits me, that's when I finalize the sketch."
ADVERTISEMENT - CONTINUE READING BELOW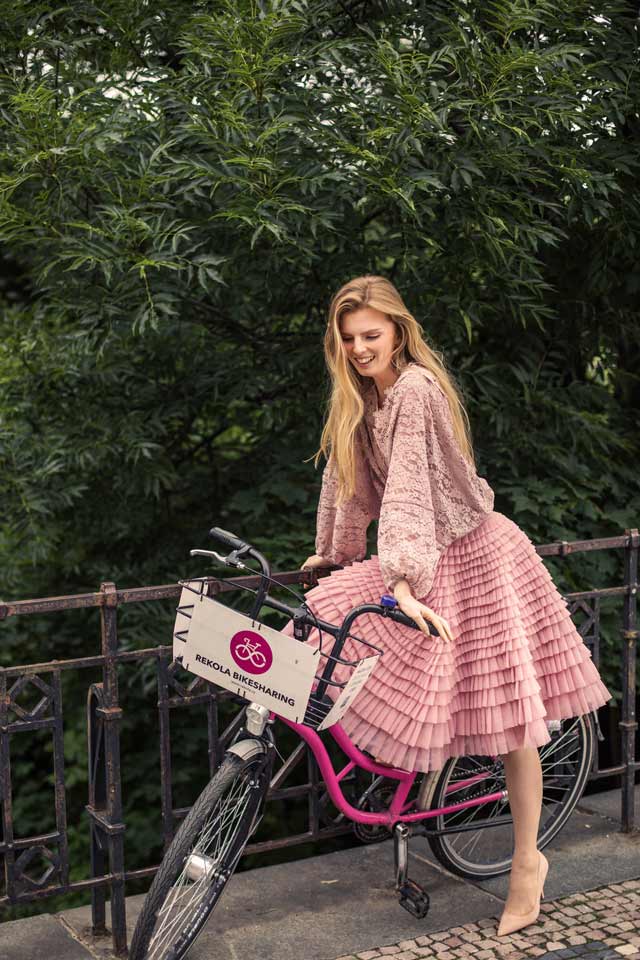 IMAGE Courtesy of Yong Davalos
What makes a Yong Davalos muse?
"She has to be someone who's comfortable in her own skin and is unapologetic of her femininity. She is a woman who is not afraid [to embrace] her womanhood."
Who do you dream of wearing your designs?
"Women who empowers other women. Someone who inspires people."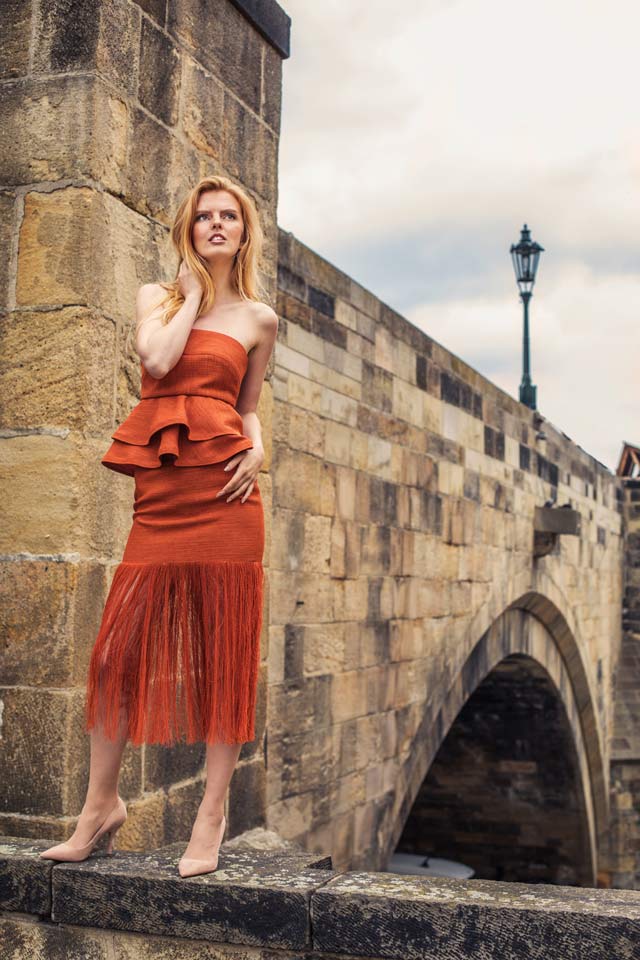 IMAGE Courtesy of Yong Davalos
Why did you choose Prague for this shoot?
"Originally, it was going to be Paris but it was just too cliché and I wasn't feeling it. Old Town, Prague was just beautiful that it was a no-brainer to have the shoot done there."
How did you form your team?
"A week before the shoot, I contacted a Czech photographer Tomás Skoda through our common friends. He also brought along our model, Zuzka, since they have worked a few times in the past. Everything went smoothly and quickly since all of us were pretty in synced with our vision for the shoot."
(Swipe through Tomás' post to see Yong doubling as the makeup artist and shoot assistant!)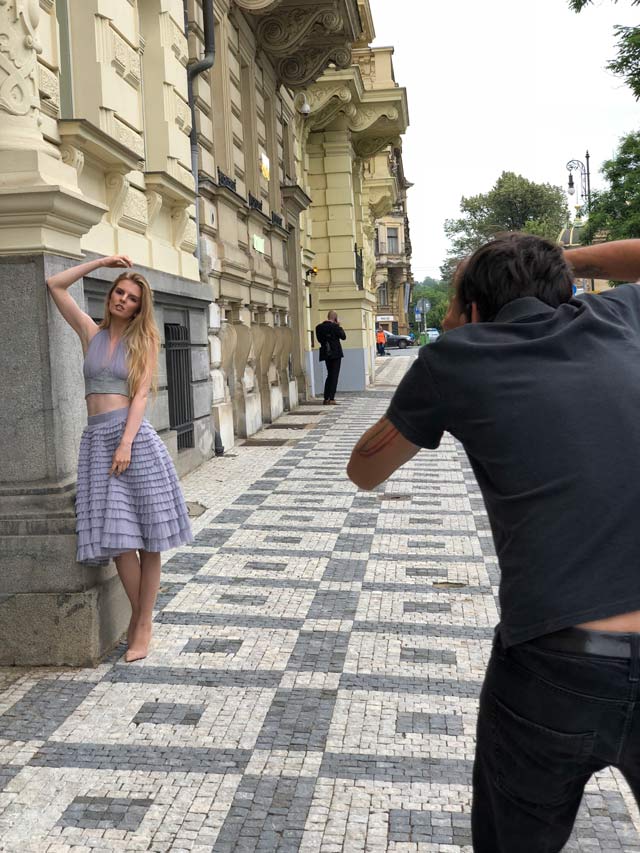 IMAGE Courtesy of Yong Davalos
From this experience, what have you learned as a designer?
"From this entire experience, I have learned that when you are sincerely dedicated to your craft, you will be surprisingly satisfied with the after-effects of your hard work."
IMAGE Courtesy of Yong Davalos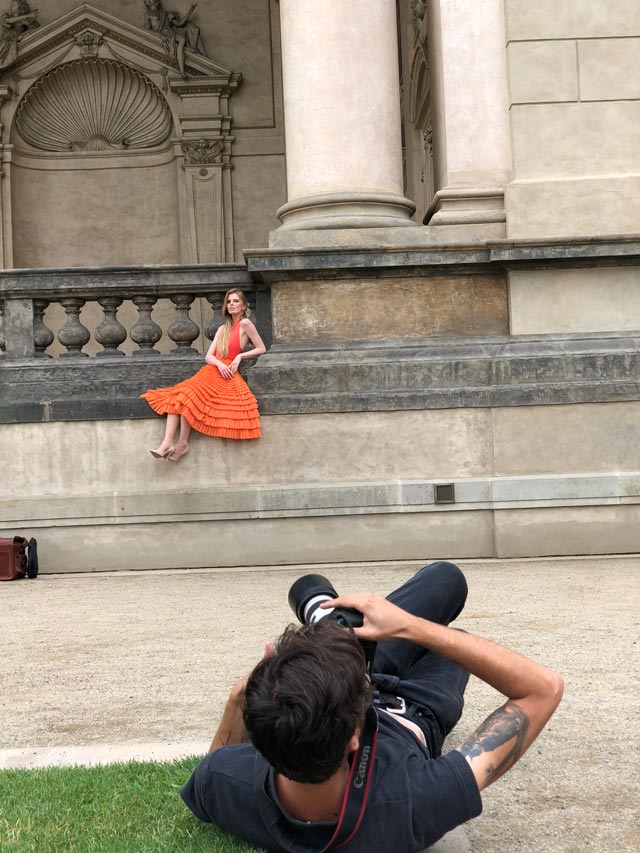 IMAGE Courtesy of Yong Davalos
How has your brand evolved since you started?
"I just launched my brand November of 2016 and I still can't believe how we've been received by the industry in such a short time. We've been featured on several magazine covers, designer features, and at the Manila Fashion Festival! My brand has evolved quality-wise since I am very particular with improving our end products."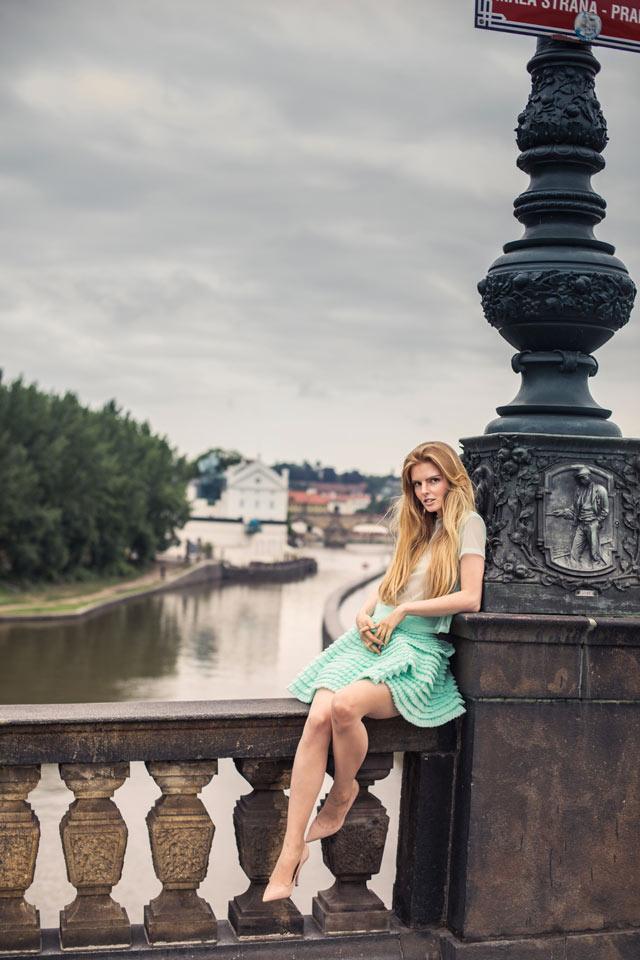 IMAGE Courtesy of Yong Davalos
ADVERTISEMENT - CONTINUE READING BELOW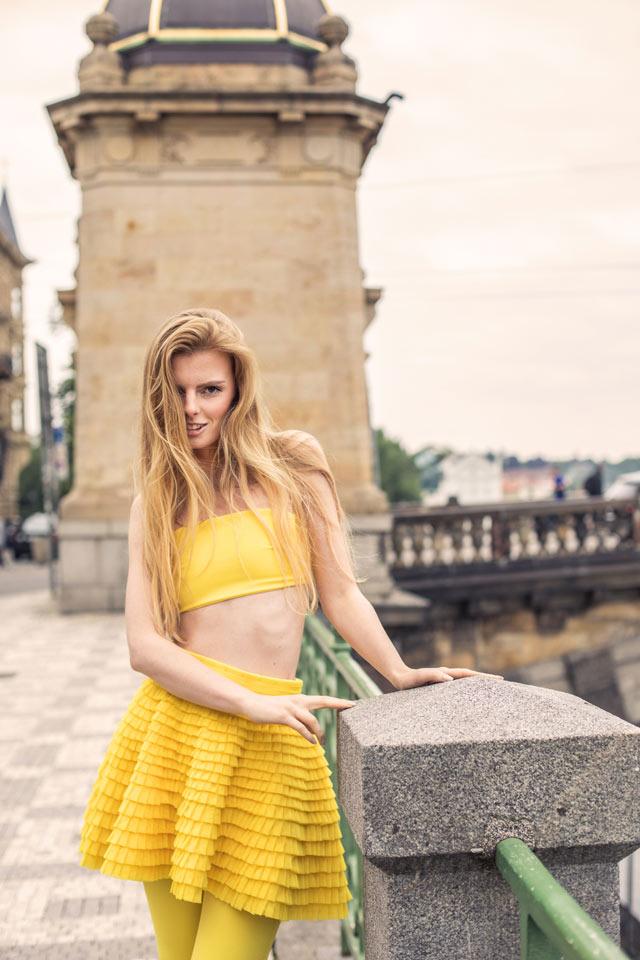 IMAGE Courtesy of Yong Davalos
That said, what can we expect from your brand in the future?
"As we gradually build a name in the industry, we are looking forward to finally launching our first bridal line by October of this year! It's something I am really excited about! It will still resonate our signature looks but definitely upgraded. I'm excited to show brides that wedding gowns do not need to be heavy and uncomfortable!"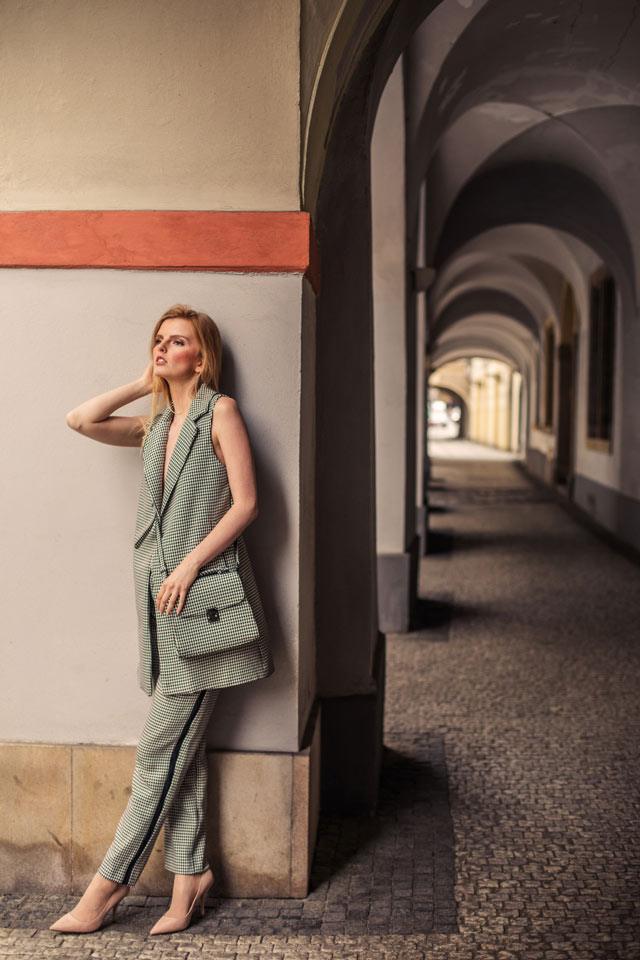 IMAGE Courtesy of Yong Davalos