If you thought plating was the artsiest food could get, think again.
#FoodArt (and all variations of it) has taken over the world of Instagram. From renditions of Picasso classics to childhood characters made out of vegetables, these IG-based artists have done it all and more.
Below, we've listed down 10 food artists you need to follow.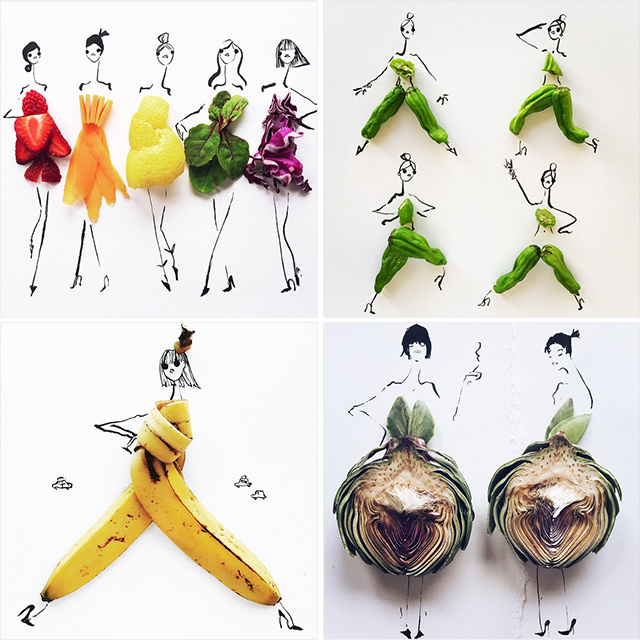 ADVERTISEMENT - CONTINUE READING BELOW
1. Gretchen Röehrs (@groehrs)
Who knew a banana peel could make such an adorable playsuit? Gretchen Röehrs marries fashion and food on her feed and, well, it's one amazing marriage. She uses various fruits and vegetables to create stylish pieces that would look amazing in real life (if it was made of cloth instead of produce).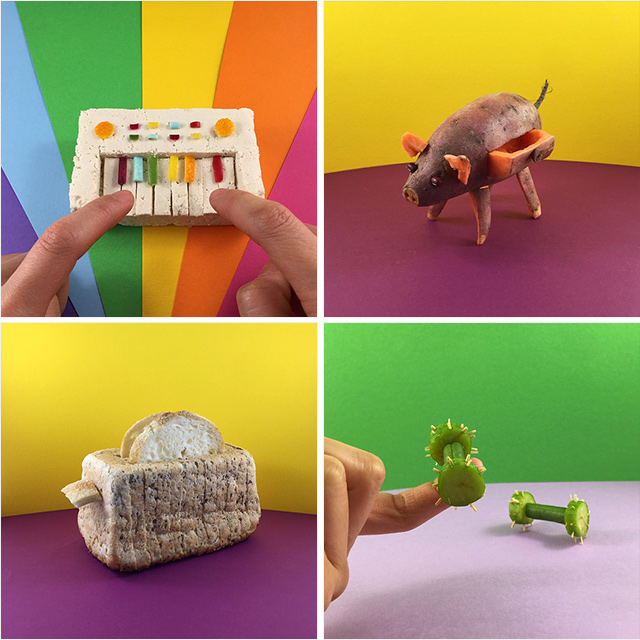 2. Danling Xiao (@mundane_matters)
Leave it to this creative mind to tell stories with her food. Danling Xiao lets her followers in on her daily musings by turning food into everyday objects. From cucumbers disguised as dumbbells to a toaster made out of bread, the sky's the limit for this curious artist.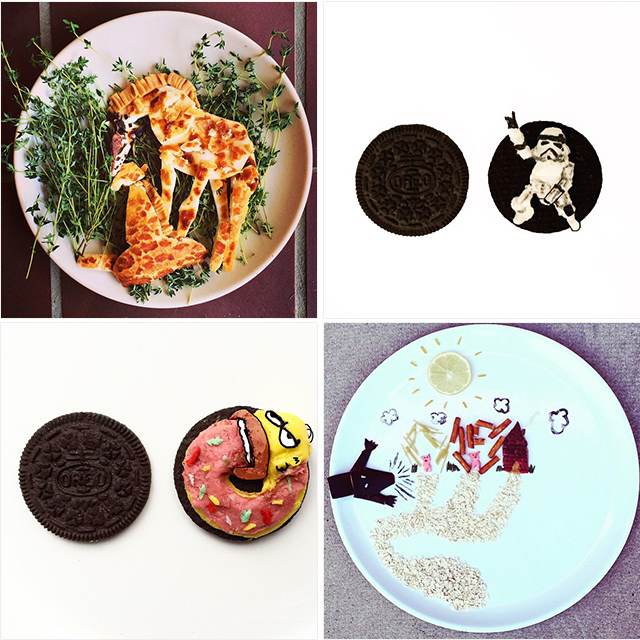 ADVERTISEMENT - CONTINUE READING BELOW
3. Harley Langberg (@harleysfood_art)
Harley Langberg can do anything with food. He has recreated Picasso pieces and magazine covers on plates, and he can capture any celebrity on the cream of an Oreo – he's done Natalie Portman, Johnny Depp, Marilyn Monroe, Donald Trump, and Frida Kahlo, to name a few. He also does animals (a shooting panda made out of eggplant, for instance).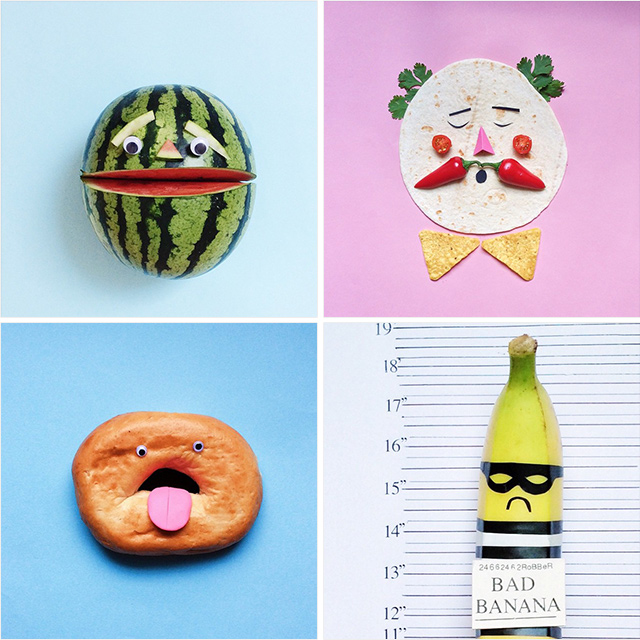 ADVERTISEMENT - CONTINUE READING BELOW
4. Charlotte Love (@charlottelovely)
This stylist's got a knack for faces – food faces. Charlotte Love's lovely Instagram feed is guaranteed to put a smile on your face – because who wouldn't smile back when their food is smiling at them? Charlotte has personalized her food in every way possible.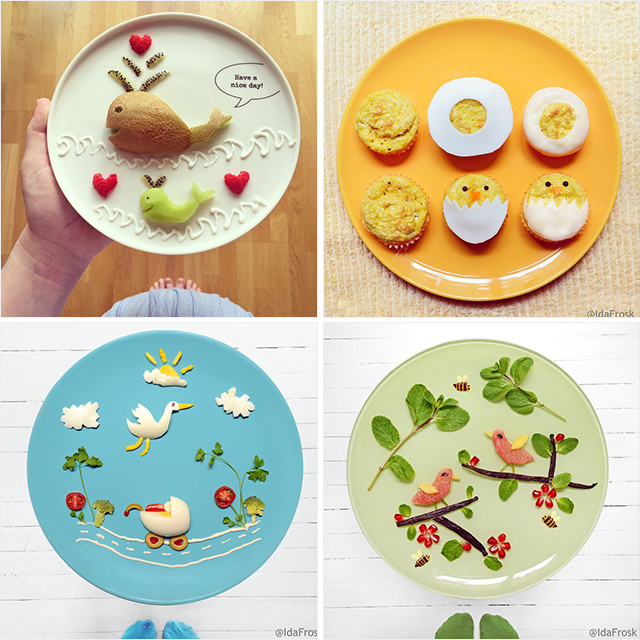 ADVERTISEMENT - CONTINUE READING BELOW
5. Ida Skivenes (@idafrosk)
Ida Skivenes started her Instagram for fun to share her healthy and creative breakfasts to people all over the world. Now, food art has become her passion. She maintains her beautiful feed, sharing her work (and spreading happiness) to people all across the globe. She's even collaborated with big names like Stella McCartney!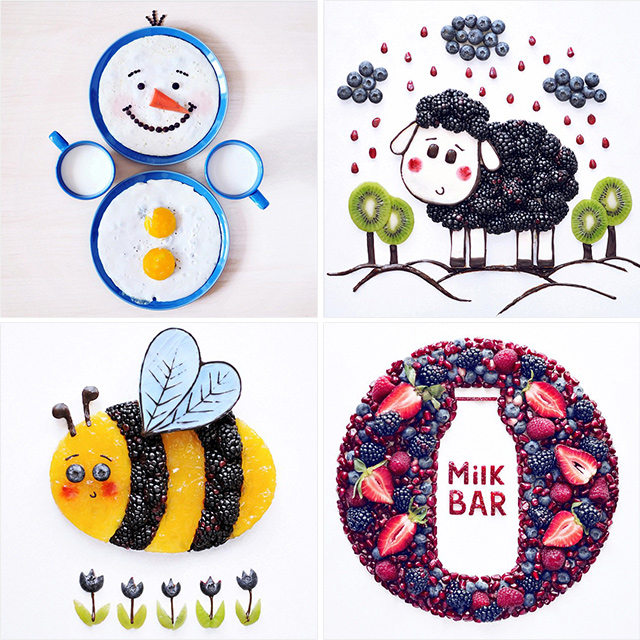 ADVERTISEMENT - CONTINUE READING BELOW
6. Dakota Sky (@darynakossar)
Dakota Sky is one talented visual artist. She makes use of what's around her to make the most stunning art pieces – food included. She's made sheep out of marshmallows, drizzled with chocolate syrup, and logos made out of the freshest berries. (She's also made art using eyeliner and mascara).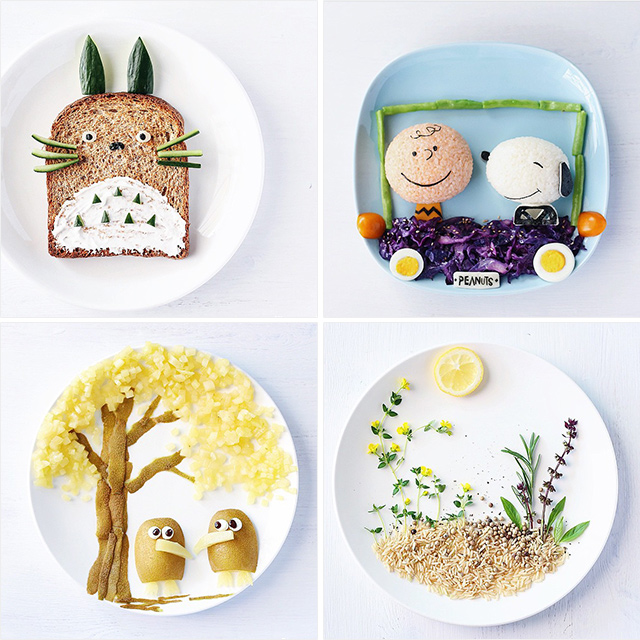 ADVERTISEMENT - CONTINUE READING BELOW
7. Samantha Lee (@leesamantha)
Move over, Stacy's mom – it's this mom who's got it going on. Samantha Lee started food art as a way to get her two daughters to eat healthier food. Of course, the IG-world wasn't going to let this much talent go unnoticed. Samantha takes telling stories with food to a whole new level with quirky (and sometimes familiar) characters and plate art that make you go, "WOW!"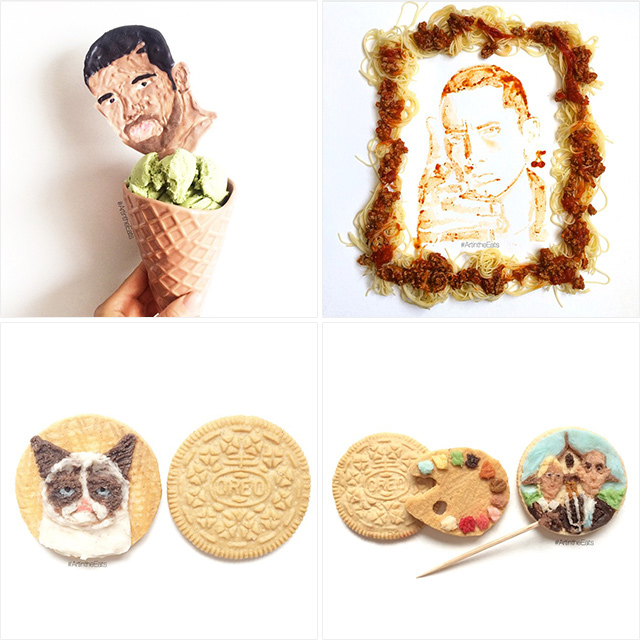 ADVERTISEMENT - CONTINUE READING BELOW
8. Tisha Cherry (@tishacherry)
This foodie makes magic with her meals. Tisha Cherry has mastered the art of making portraits in ice cream, and she's done more with the golden Oreo than we all thought possible (think a palette plus a makeshift painting). If you're looking for the impossible made possible with food, her feed is for you.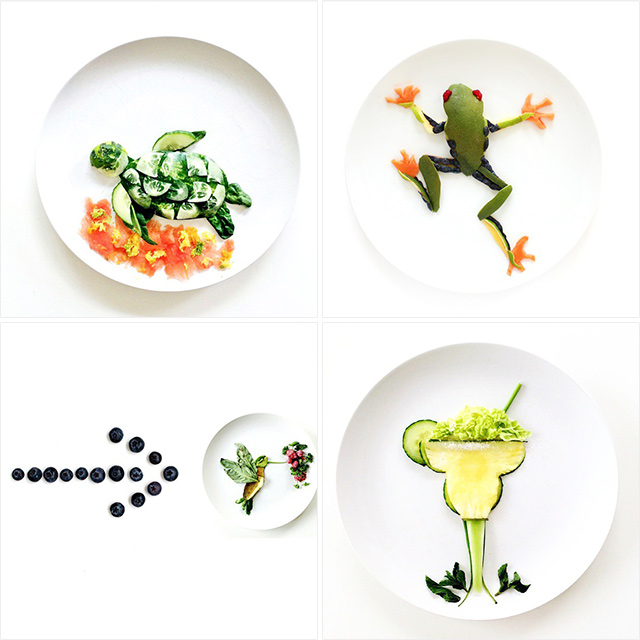 ADVERTISEMENT - CONTINUE READING BELOW
9. Lauren Purnell (@lopurnell)
Lauren Purnell makes organic look more delicious than ever with her food art. With a tree frog made out of papaya, mango, limes and blueberries, and a classy margarita created with pineapple, cucumber, and cabbage, this culinary artist's feed will make you want to go green in the artsiest way possible.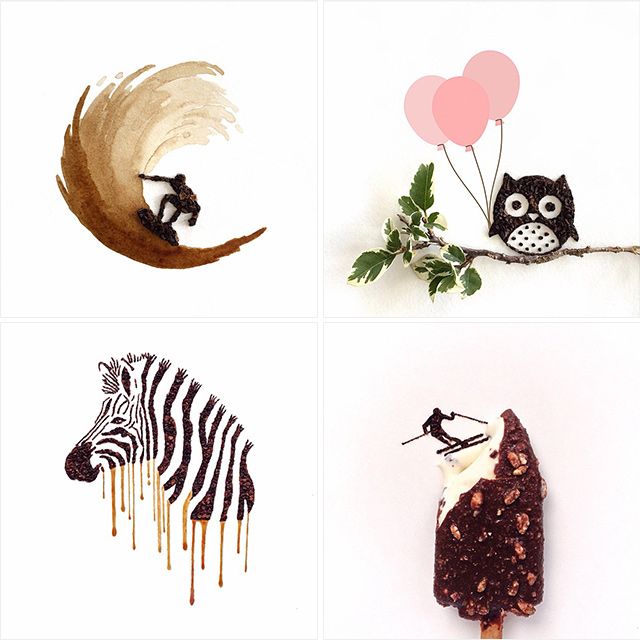 ADVERTISEMENT - CONTINUE READING BELOW
10. Liv Buranday (@livscreams)
Leave it to this Cebuano to show the world why it's more fun in the Philippines. Liv Buranday takes love for coffee to a whole new level by creating "ground coffee art." And if you thought she was limiting herself by sticking to just one medium, think again – she can create anything and everything with ground coffee (just look at that skier gliding down Mt. Pinipig).
Hey, Preview readers! Follow us on Facebook, Instagram, YouTube, Tiktok, and Twitter to stay up to speed on all things trendy and creative. We'll curate the most stylish feed for you!