Whether you're a fashion girl or not, we can all agree that one wardrobe piece that anyone should have is a good pair of leggings. Often made with cotton, jersey, or spandex, to name a few, these "stretchy pants" provide the ultimate level of comfort, making it a great piece to wear for lounging around the house or for heading outside for quick errands. However, there's much more sartorial potential to this cozy piece than meets the eye, and a quick fashion history lesson proves it:
A brief history of leggings
You'd be surprised to know that leggings aren't a 21st-century innovation. The garment actually came about in 14th-century Scotland as something men could wear underneath their kilts, and the piece would be worn by men up until the 19th century when women adopted it.
Fast forward to the 20th century, American company DuPont created the very first lycra leggings in 1959 and changed the fashion game forever. Soon after, women started wearing the leggings as pants or wore them underneath mini skirts and dresses. They came in a bevy of colors and prints, too. Many women also wore them with button-downs and flats—a style equation that proved to withstand the test of time.
ADVERTISEMENT - CONTINUE READING BELOW
The leggings remained in the '70s as shiny, spandex iterations (like Sandy's outfit in Grease). Women of the '80s embraced it, too, and you only need to look at Madonna's Like a Virgin outfit for proof—she wore an indigo pair underneath a cutout dress. The '90s weren't big on leggings, but the piece did make a comeback in the early 2000s, much to everyone's resentment in retrospect. Leggings came in vibrant colors and were paired with mini skirts or denim skirts.
The leggings trend in 2020
The question is, are leggings still in style? The answer is definitely YES. Perhaps the leggings' revival as a stylish piece can be credited to the athleisure movement which experienced a boom in 2015. Although athleisure has now become a fashion mainstay rather than a trend, leggings have surely evolved in the past few years.
Case in point: the Fall/Winter 2020 runways debuted glossy spandex leggings, as seen in Saint Laurent and Balmain. Back when physical fashion weeks were still in full swing, fashion influencers filled the streets wearing leggings with suit jackets and leather coats. But even for casualwear, fashionistas still love mixing a bit of athleisure and high fashion into their leggings outfits: think sneakers, cropped tops, and an oversized blazer.
What should you not wear with leggings?
Now that we've convinced you that leggings are still cool, you're probably wondering if there are, well, not so cool ways to wear leggings. While leggings can be worn however you damn well please, there are some outfits that will make you look outdated. A great example of this would be the trends from the aforementioned early oughties: leggings under mini skirts or leggings are worn with tops that end at the hips.
ADVERTISEMENT - CONTINUE READING BELOW
Another thing to avoid would be frumpy footwear, like UGGs and old-fashioned mary janes. You also want to avoid wearing cropped tops, unless you're going for an athleisure look. Why? Leggings, when worn as going-out clothes, look great with contrasting boxy oversized pieces, so it doesn't look as flattering if you wear tiny tees.
How to wear leggings
Now that you're well-briefed, here are 12 outfit ideas from your favorite local celebrities to help you get started on this undying trend:
1. Sure, the easiest way to pull off an outfit with leggings is to choose plain-colored ones, but Leandra Medine shows you that printed pairs work, too! Her top may end at the hips but it works because of its richly detailed design. No to frumpiness!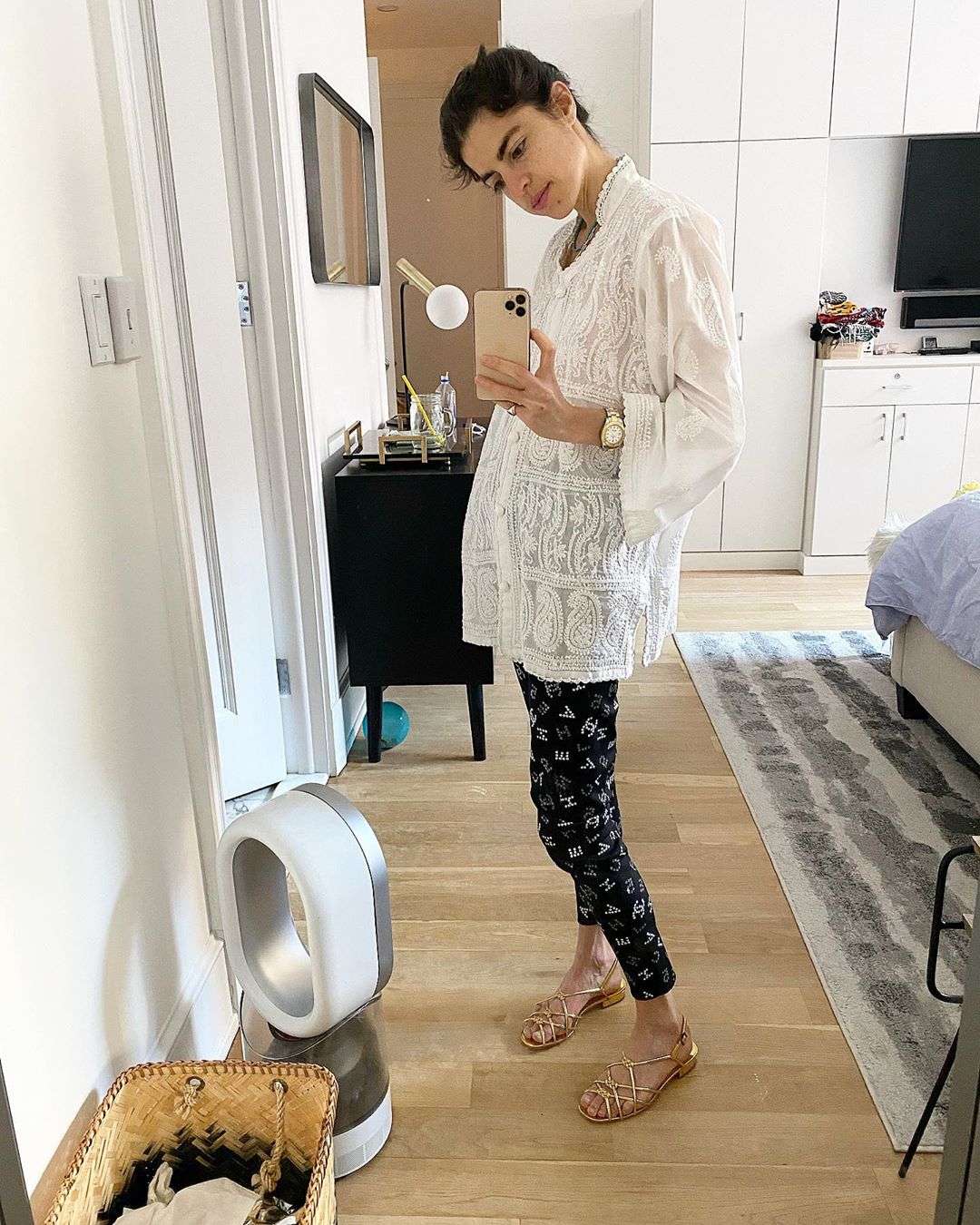 ADVERTISEMENT - CONTINUE READING BELOW
2. Inversely, Laureen proves that you can enliven a plain pair of leggings by mixing in printed items, like her colorful button-down shirt! A great way to elevate athleisure.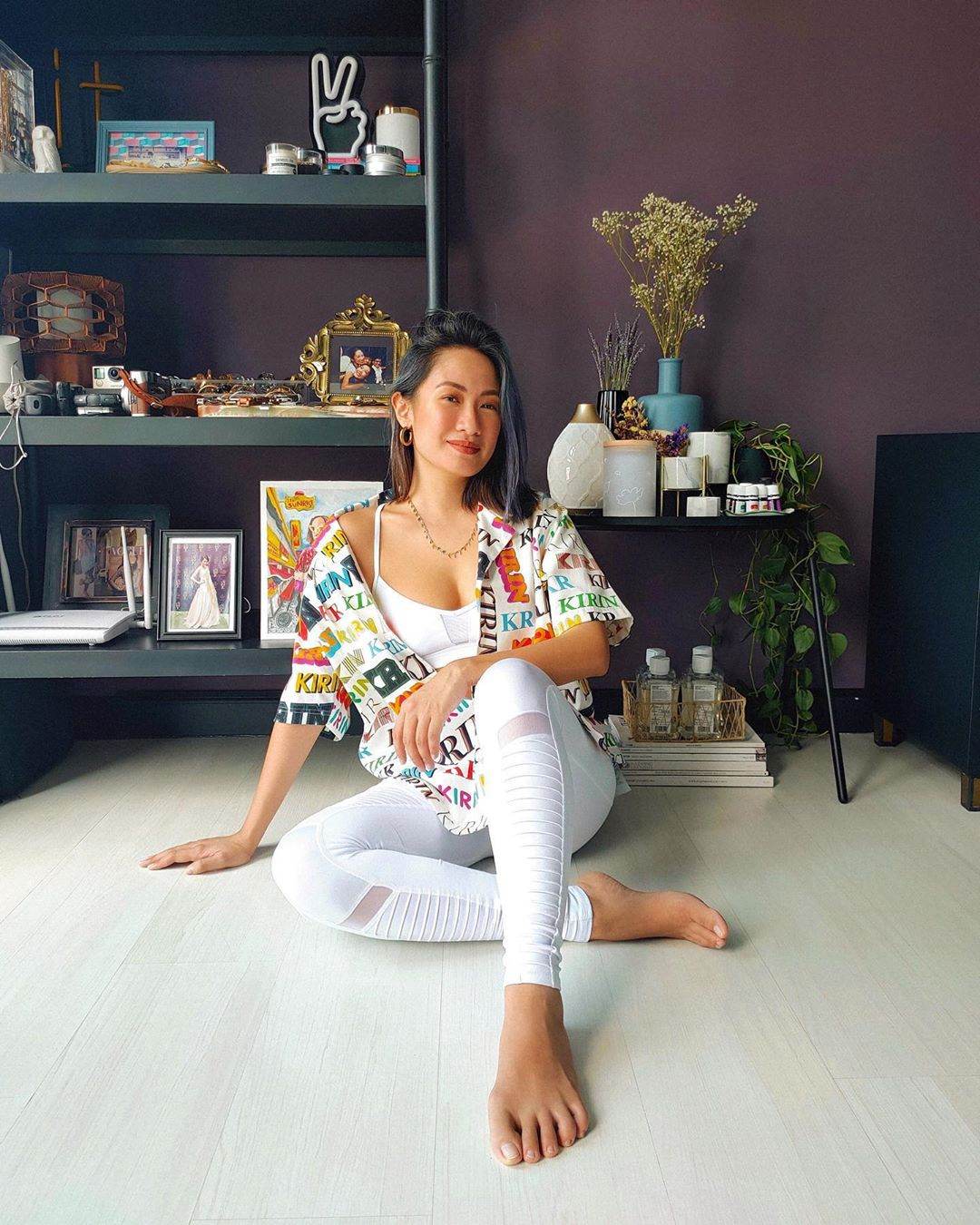 3. Perhaps inspired by Princess Diana's biker shorts outfits, Patricia Henson wore her leggings with crew socks, sneakers, and a cropped pullover sweater. The gold jewelry is what made this OOTD extra classy!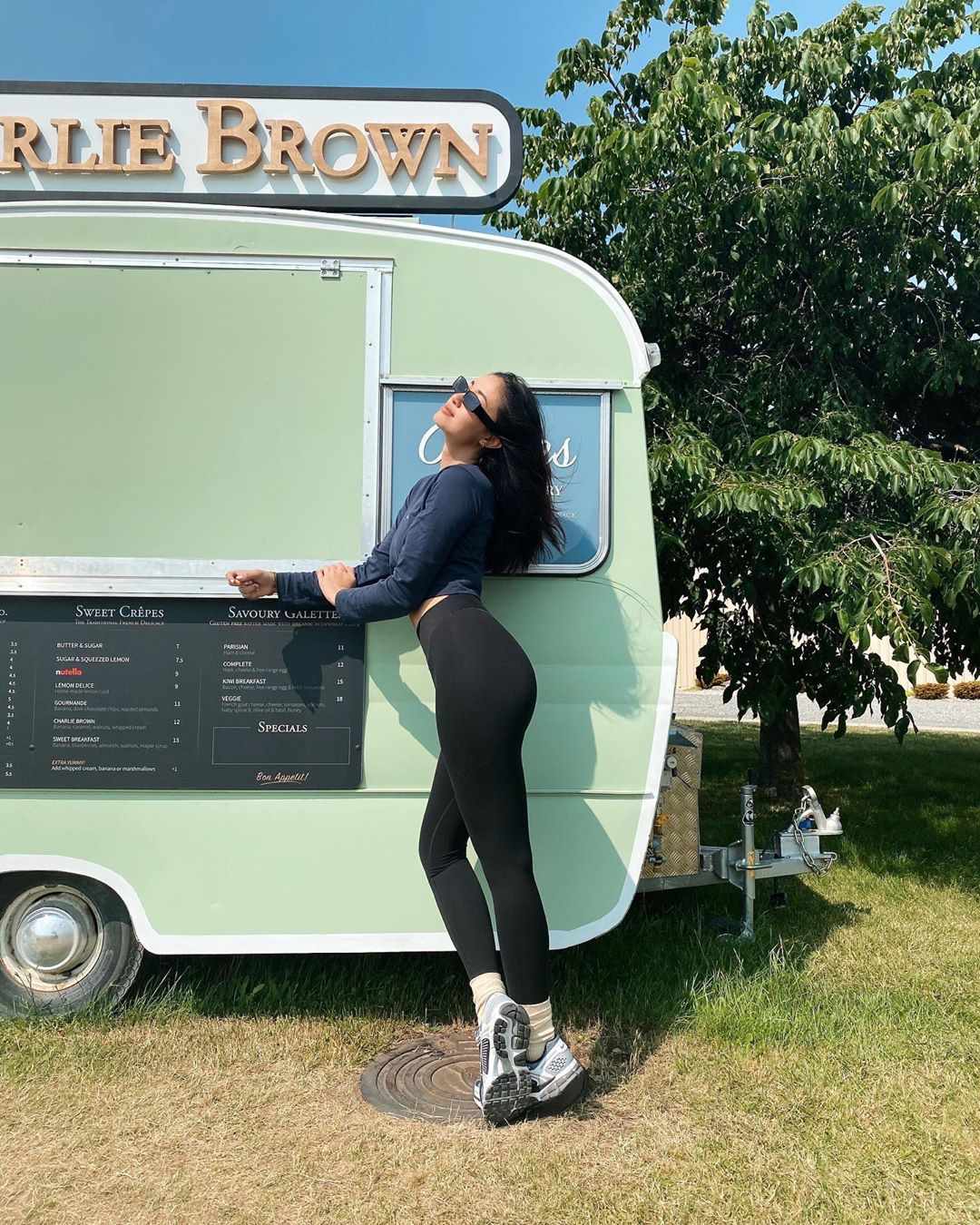 ADVERTISEMENT - CONTINUE READING BELOW
4. Far from looking louche during a flight, Rhian Ramos wears elevates her activewear leggings via a monochromatic outfit, made edgier with a leather jacket. The white baseball was a good accent, too!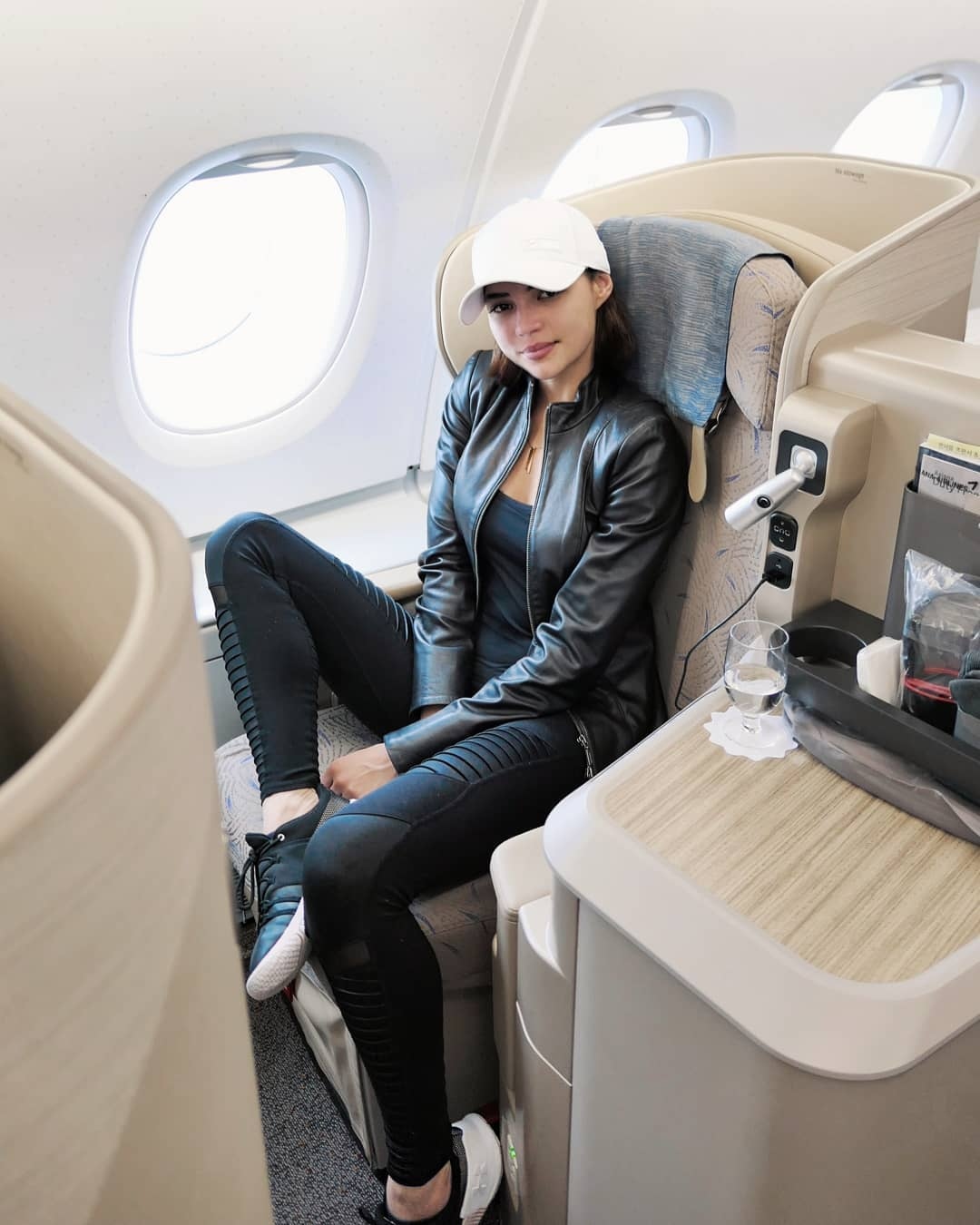 5. Another travel OOTD that deserves attention is Pia Wurtzbach's, which consisted of a black felt trench coat and pointy booties. Note how she completed her look with a designer crossbody bag to make it more luxe!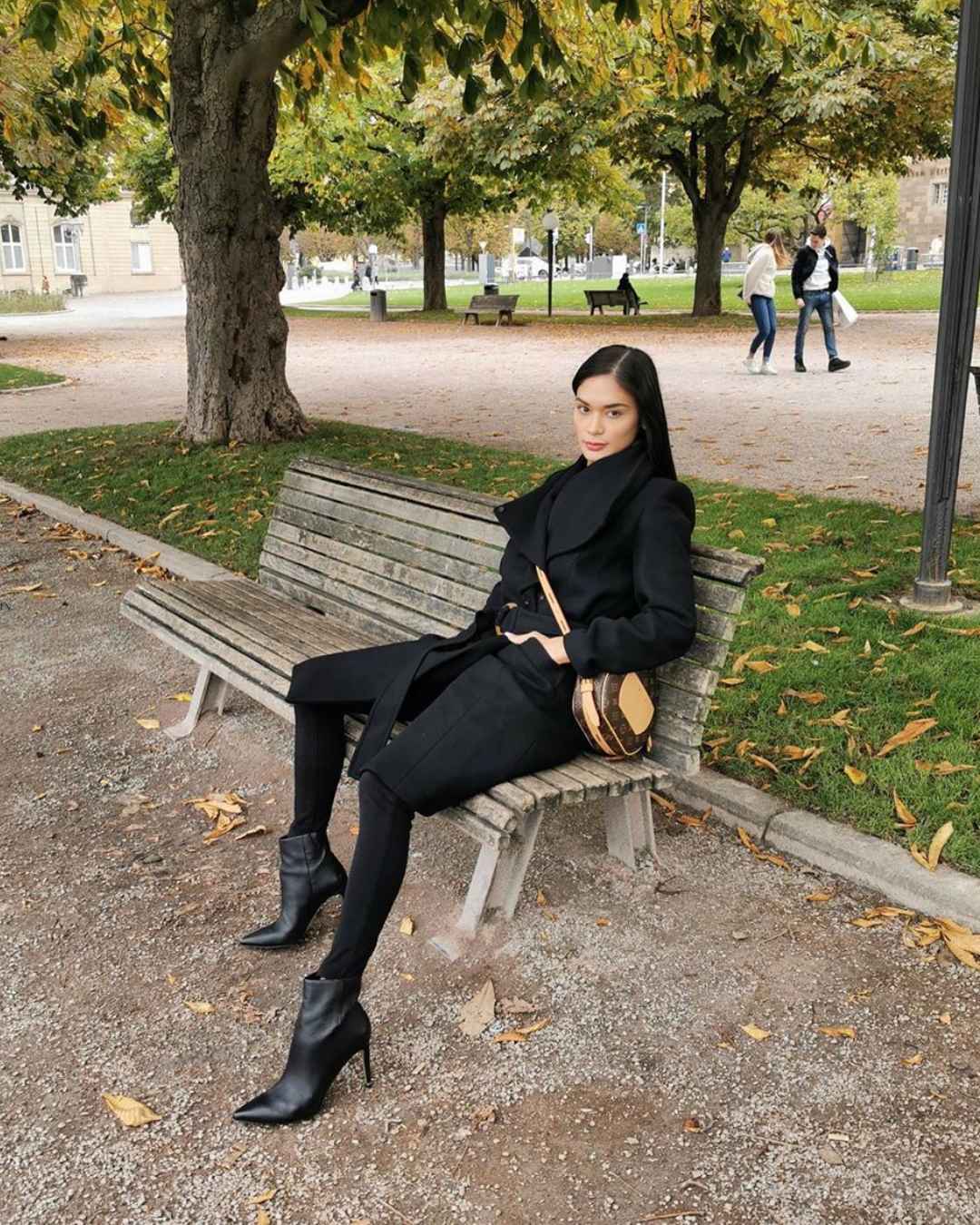 ADVERTISEMENT - CONTINUE READING BELOW
6. As a bonafide athleisure fan, Kelsey Merritt is obsessed with leggings. So much so that she even wears them in her fashown OOTDs! Her trick is to top it off with an oversized blazer or suit jacket.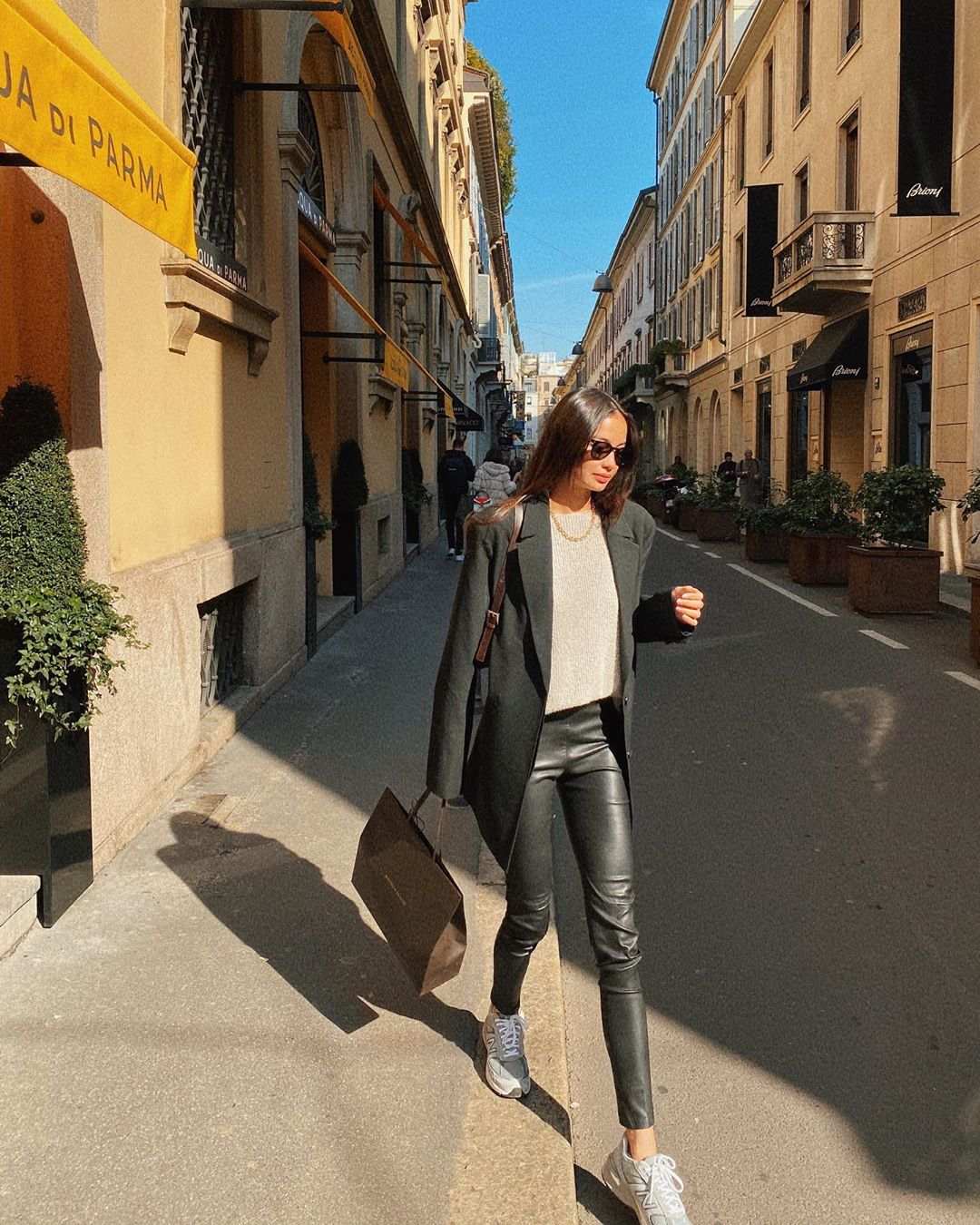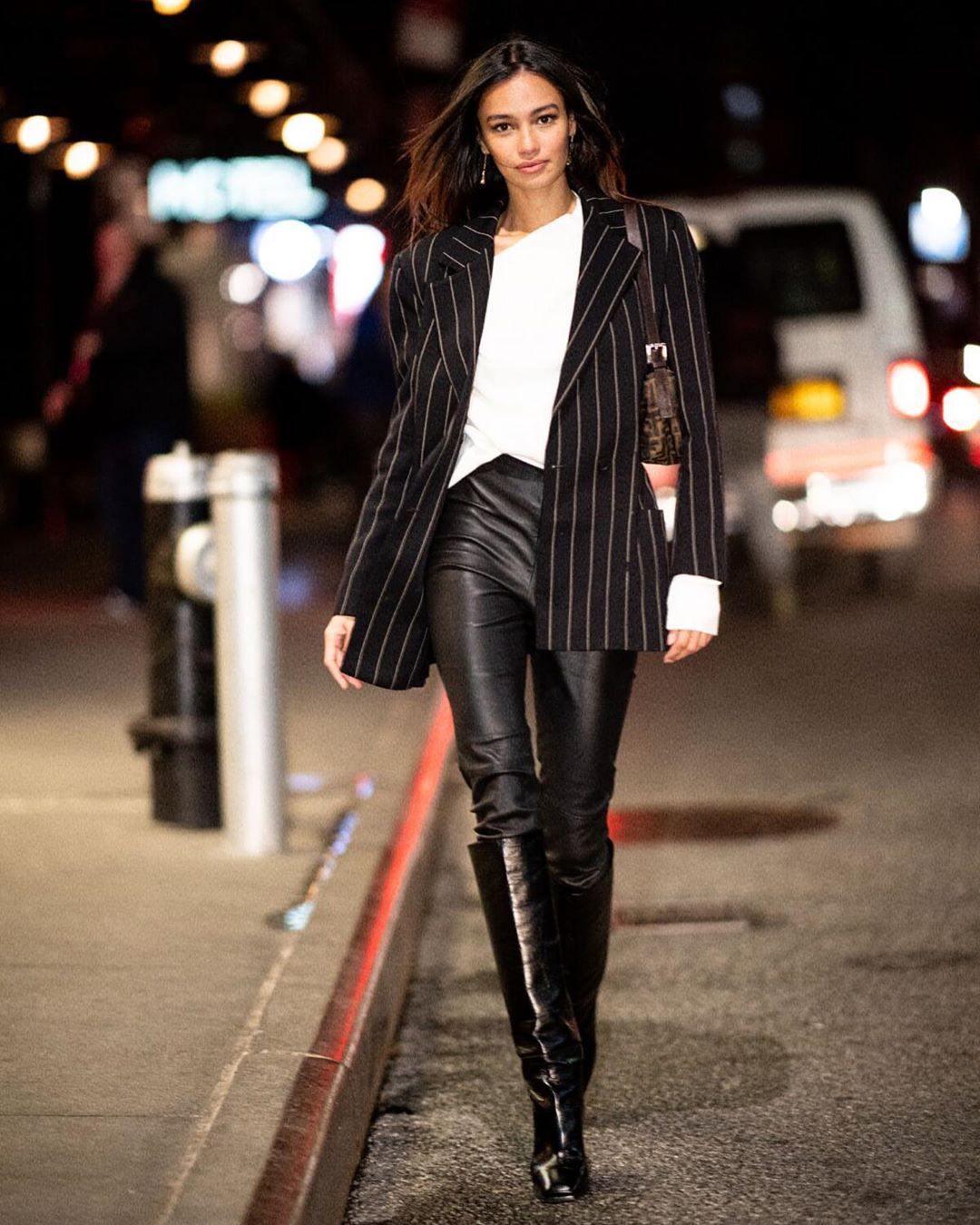 ADVERTISEMENT - CONTINUE READING BELOW
7. Another celebrity who couldn't resist the glossy leggings trend is Bea Alonzo. Take cues from her by upping the glam factor through animal print booties, a designer handbag, and a statement jacket.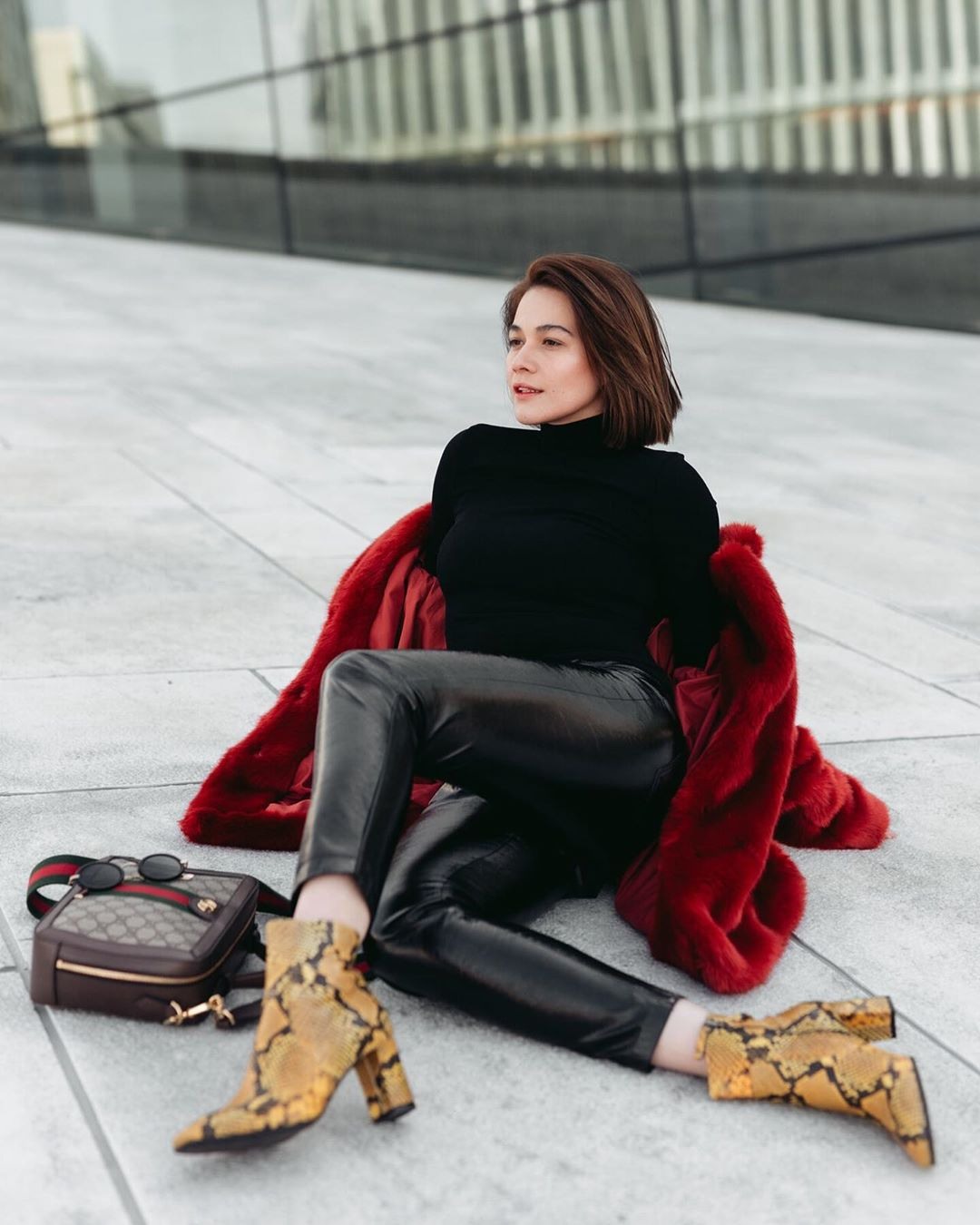 8. Cop the runway trend in a bright, monochromatic outfit like Martine Ho's, which proved to be a great evening look. See? Leggings aren't just a casual piece!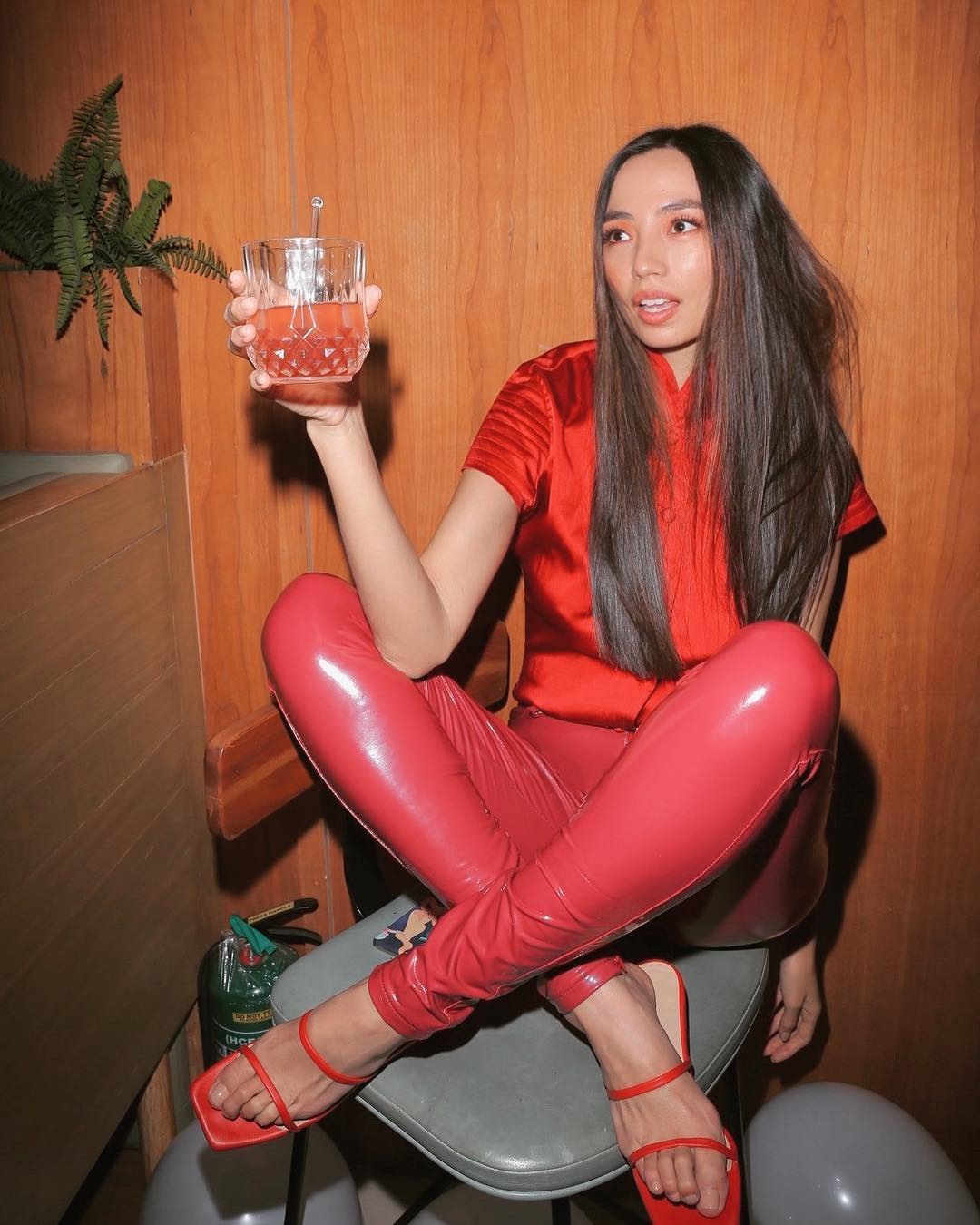 ADVERTISEMENT - CONTINUE READING BELOW
9. Just like an LBD, you can never go wrong with an all-black outfit when it comes to leggings. Here, Patricia Prieto embraces athleisure in a cropped tank and a bomber jacket.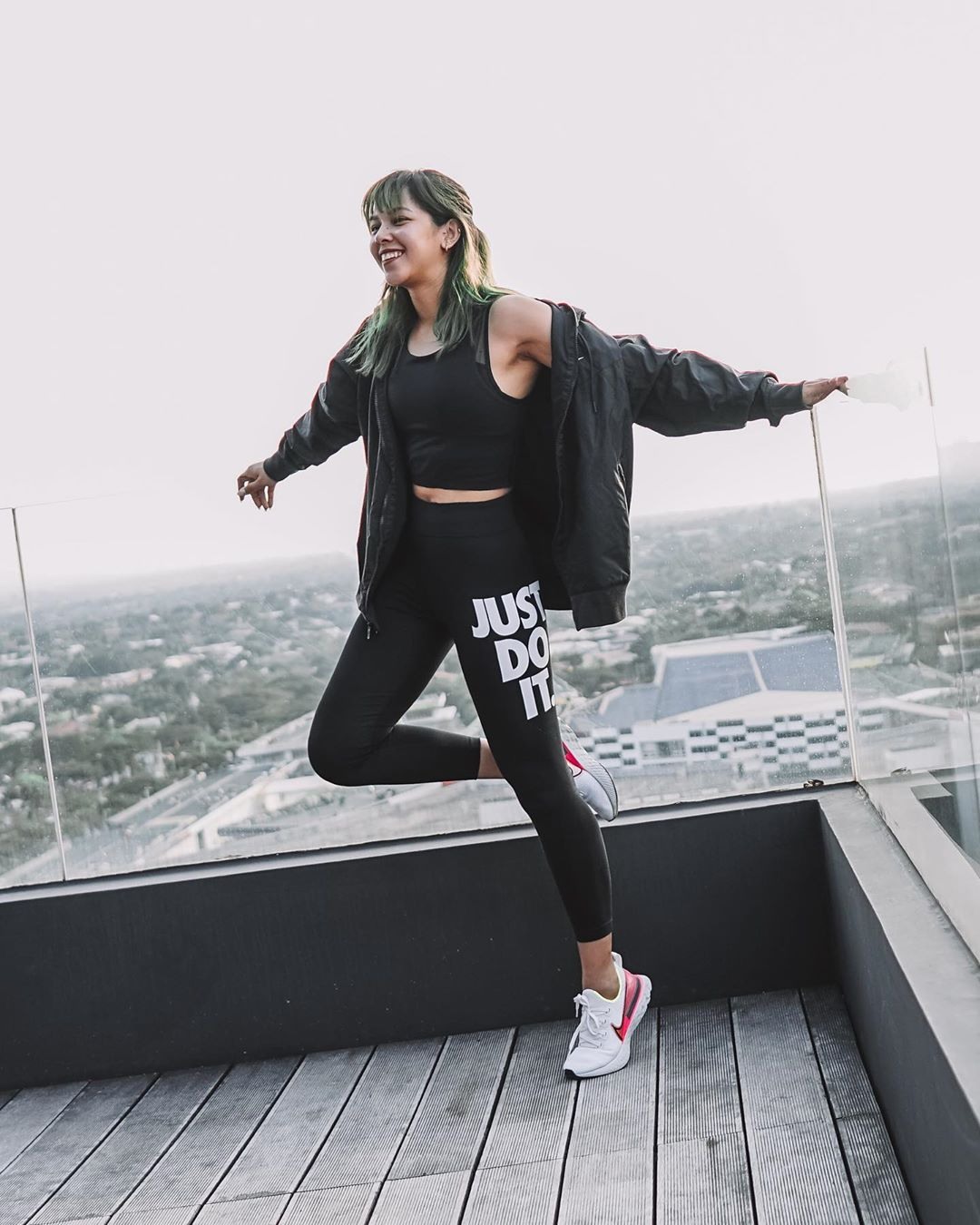 Or, you can always go the sleek and chic route with a black turtleneck a la Martine Cajucom Ho.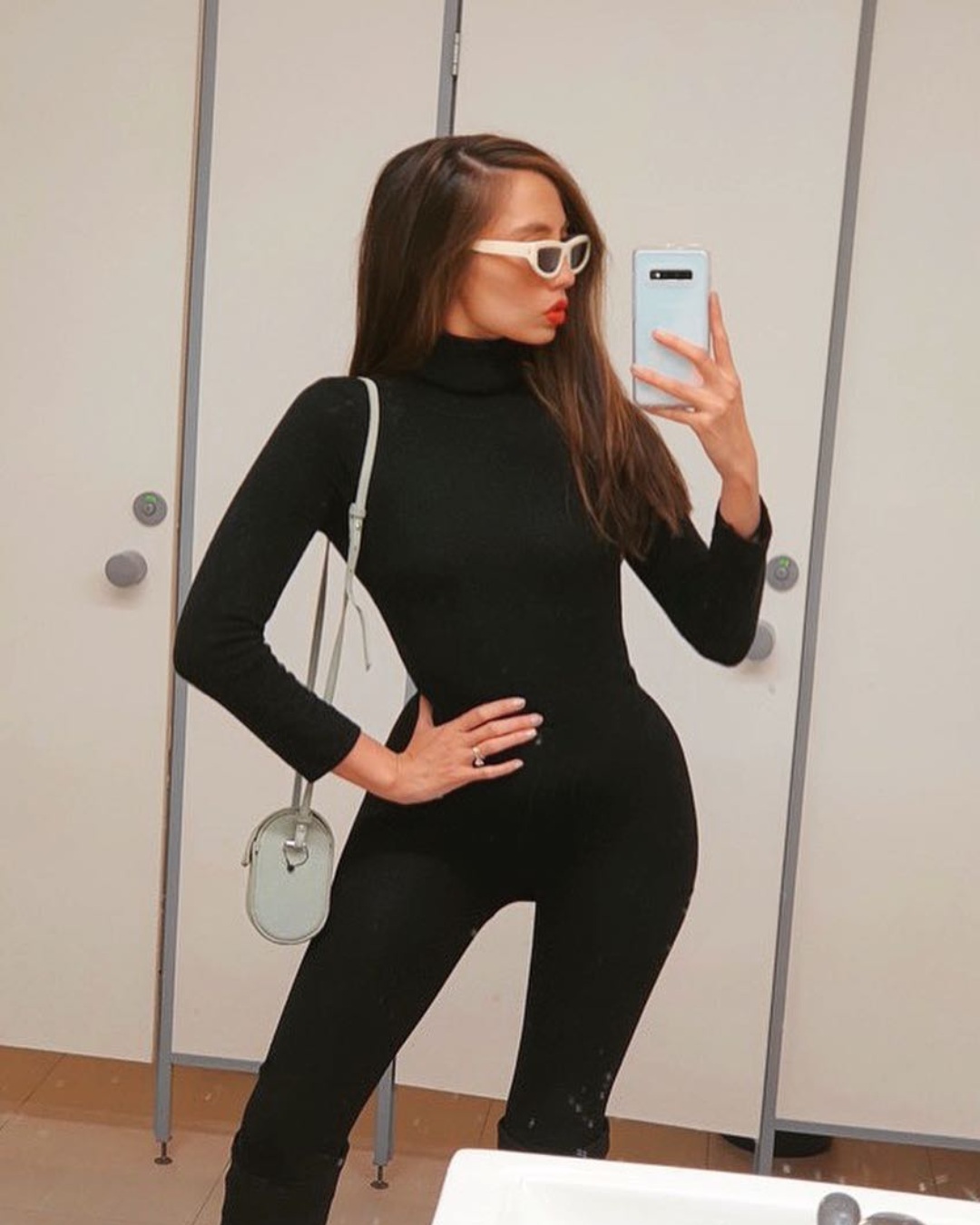 ADVERTISEMENT - CONTINUE READING BELOW
10. If you're not into black, you can try a white monochromatic outfit like Bea Soriano Dee's. Make it perfect for the warm Philippine weather by swapping her long sleeves for a mock neck shirt and a denim jacket.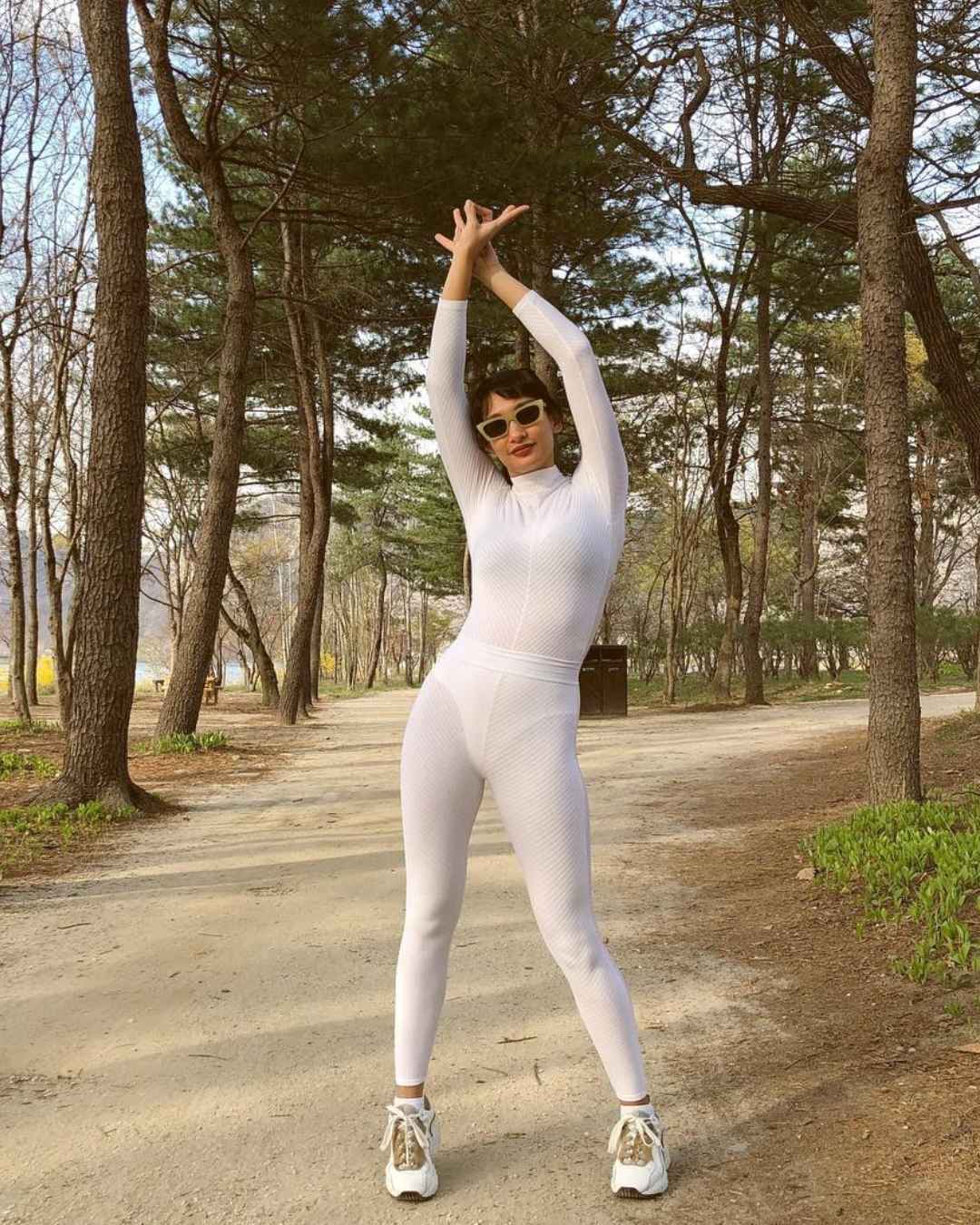 11. Leggings look great with boxy or oversized pieces, and that's why Kelsey's matching zip-up sweater works. A great outfit combo to try the next you travel!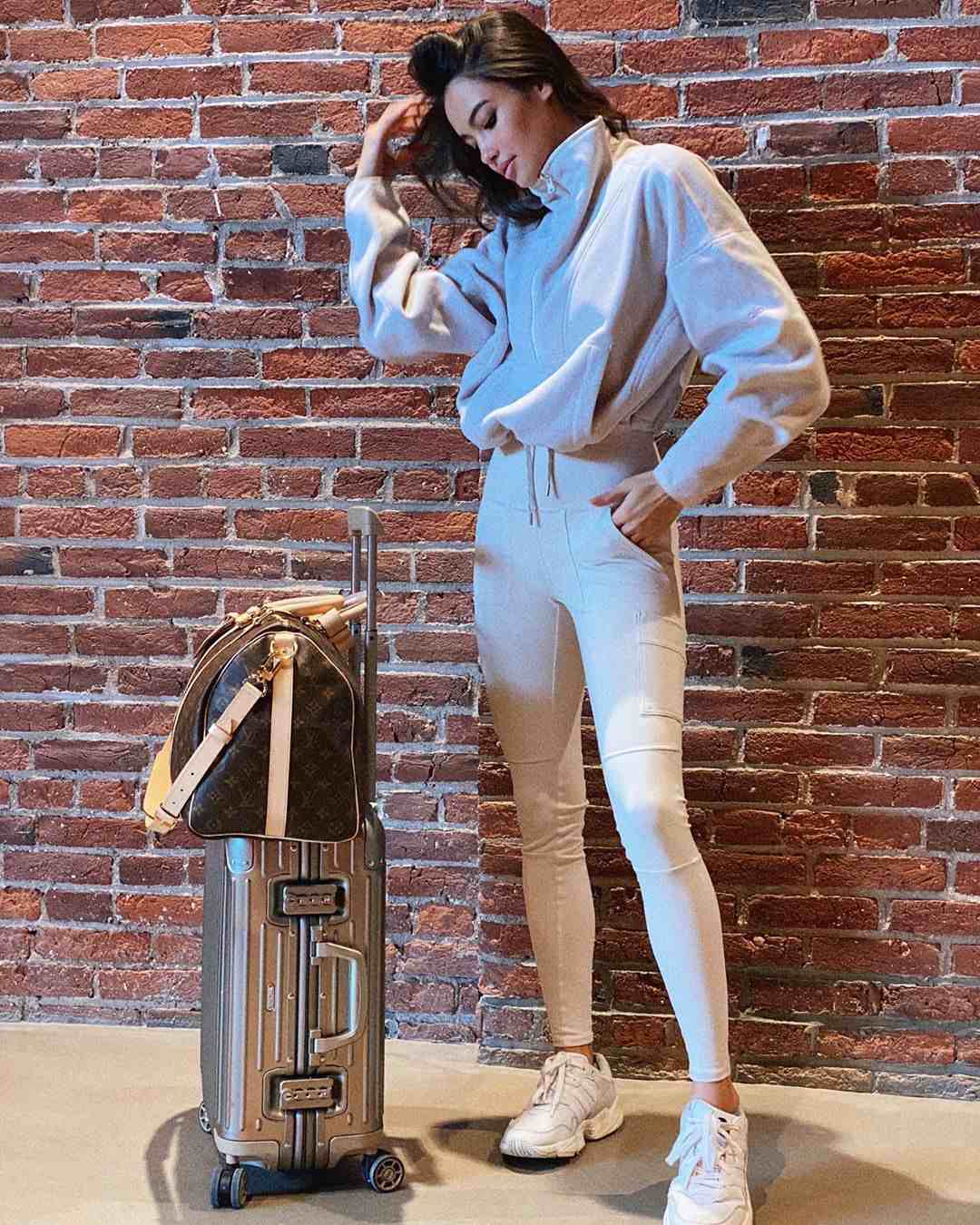 ADVERTISEMENT - CONTINUE READING BELOW
12. Although cropped tops are usually seen as off-limits with leggings, what makes Ida Anduyan's outfit work are her combat boots that support's the legging's lengthening effect.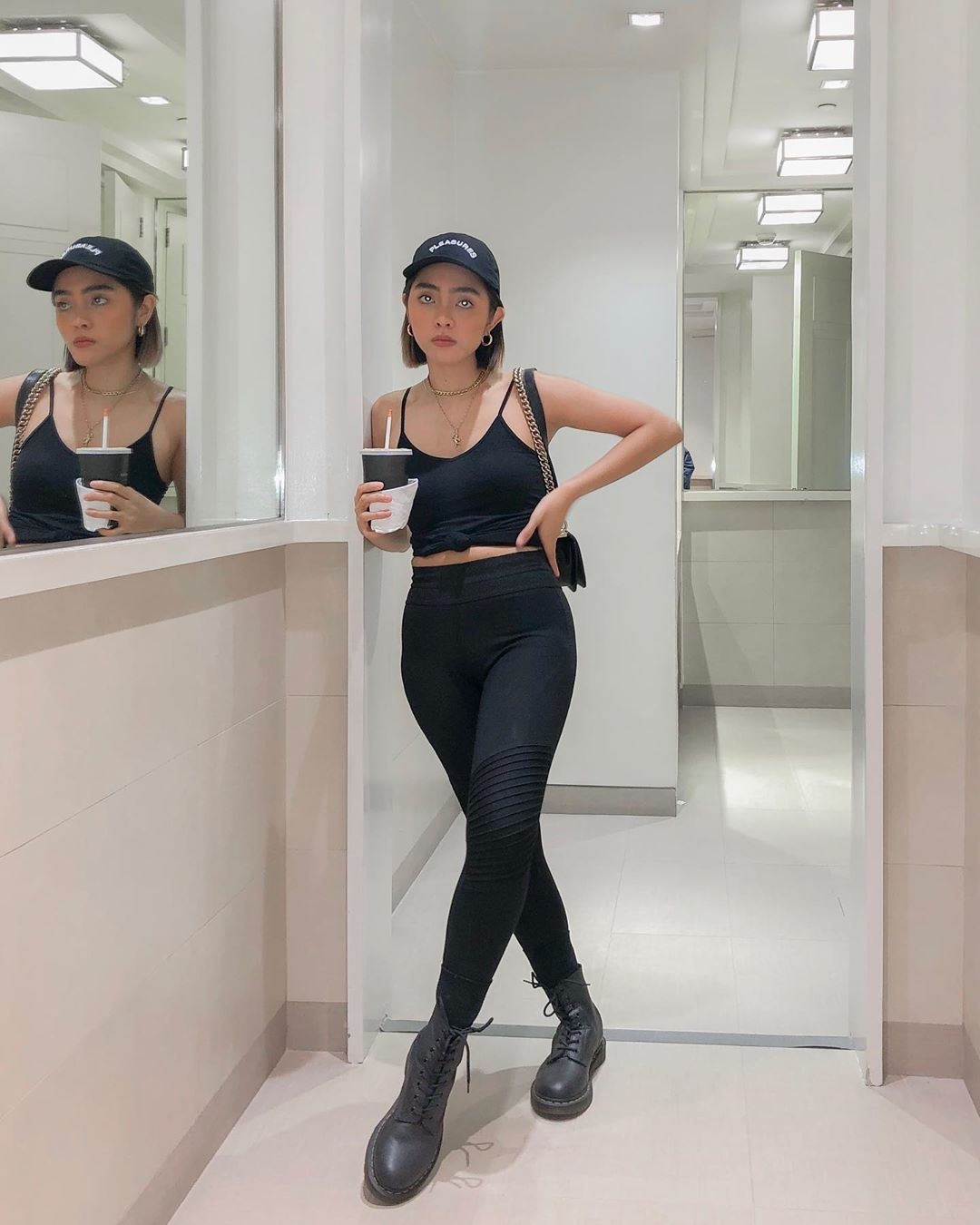 Hey, Preview readers! Follow us on Facebook, Instagram, YouTube, Tiktok, and Twitter to stay up to speed on all things trendy and creative. We'll curate the most stylish feed for you!