To celebrate the first anniversary of CH Carolina Herrera in the Philippines, the brand puts the spotlight on the discerning Filipino, whose eye for detail and love for all things sophisticated goes unparalleled.
Last night, these Filipino tastemakers—Heart Evangelista, Lovi Poe, Pam Quiñones, Mari Jasmine, Sam Lee, Jae Pickrell and Bruce Ricketts, Ken Samudio, Kenneth Cobonpue, DJ Tina Badkiss, Josh Boutwood, Budji Layug and Royal Pineda, and Candice Gotianuy—were honored at the CH Carolina Herrera Insignia Exhibition in the Maybank Performing Arts Theater. A visual project where the emphasis lies on identity, these masters in their respective fields of design, culinary, and performing arts, among others, were photographed to highlight how their work shapes modern Filipino culture. The Insignia project celebrates diversity as well as authenticity and incorporates the unique essence of the House of Herrera. No matter who you are or where you work, your insignia serves as an extension of yourself—it's a gift you offer to the world.
ADVERTISEMENT - CONTINUE READING BELOW
Pam Quiñones, celebrity stylist and all-around creative force, lead as creative director, collaborating with photographers Artu Nepomuceno and RG Medestomas and Estee Lauder Philippines' beauty team. "We wanted to be able to really transform, evolve, and move the white shirt to a different level," she shared. The portraits are unified by the white shirt, one of the brand's most recognized collections, and styled with pieces from the Insignia Collection, highlighting the distinctive features of the characters themselves.
Check out exclusive behind-the-scenes snaps and interviews from the exhibit photoshoot, right here!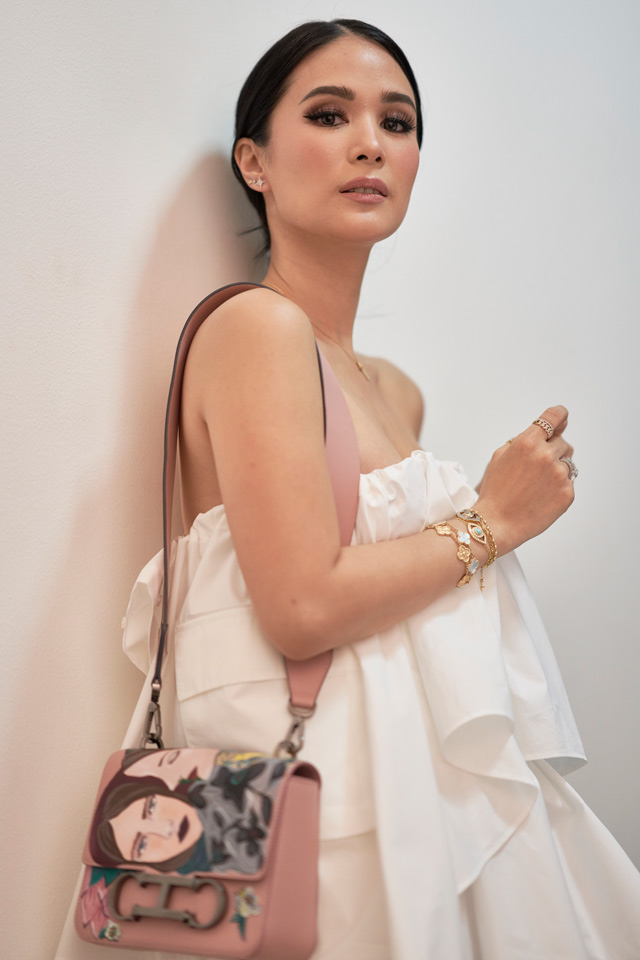 HEART EVANGELISTA
How do you constantly reinvent your style but at the same time remain true to yourself?
"Well, I think that's what it is. You just have to not be conscious about what other people want from you, or be pressured by the changing of the times. You just have to be yourself. And every day you like different things! Like, I love constantly evolving. I get inspired by people I meet, especially while I'm traveling, and I get to see all these people walking around...every kind of person inspires me, so I guess that affects my style. I'm not so conscious about my style. I don't actually really think about it much. It's natural."
How do you see fashion as a way to experiment with trends or whatever's new while incorporating it with what you already like?
"It can be...even if you like to stick to the classics, but your makeup changes, you wanna wear blue liner with a simple white dress...you do it slowly. I don't really suggest that people need to follow trends or even the so-called rules, you just have to dress the way you wanna dress. And if there's something that catches your eye, like a funky new bag, then you can incorporate that with what you love to wear."
ADVERTISEMENT - CONTINUE READING BELOW
On that note, how do you create a signature and stand out in the fashion industry?
"I think that everybody has their own personality that makes them authentically themselves. I mean, nowadays you'll have to pay a hefty amount just to get a dress that'll be unique to you. But I'm not really like that, I like to also shop at Zara or Topshop or anywhere, really. I don't mind that. It's just really how you wear it. It's how you accessorize, how you walk, how you talk, that makes you different. And then the rest follows. So, again, I think what I wanna say is don't ever be pressured with what's on trend to fit in. You just have to be you, and if you're confident about yourself, no matter what you wear, it'll look good."
What would you say is your signature look?
"My signature look? I like to stay classic. But, I do like to spice it up with a handpainted bag or a nice wingtip...still, even with those [touches], I'm really more of a classic girl."
ADVERTISEMENT - CONTINUE READING BELOW
Last question! About the Insignia bag you handpainted, what was the inspiration behind its design?
"Actually, every time I travel, I always get inspired, being exposed to all these colors and new atmospheres, so when I came back [from Paris] I wanted something very dark, wintery. I usually paint girls. I love painting girls, but this time I wanted to change her lip color, so I chose a deep, almost-black shade to go with!"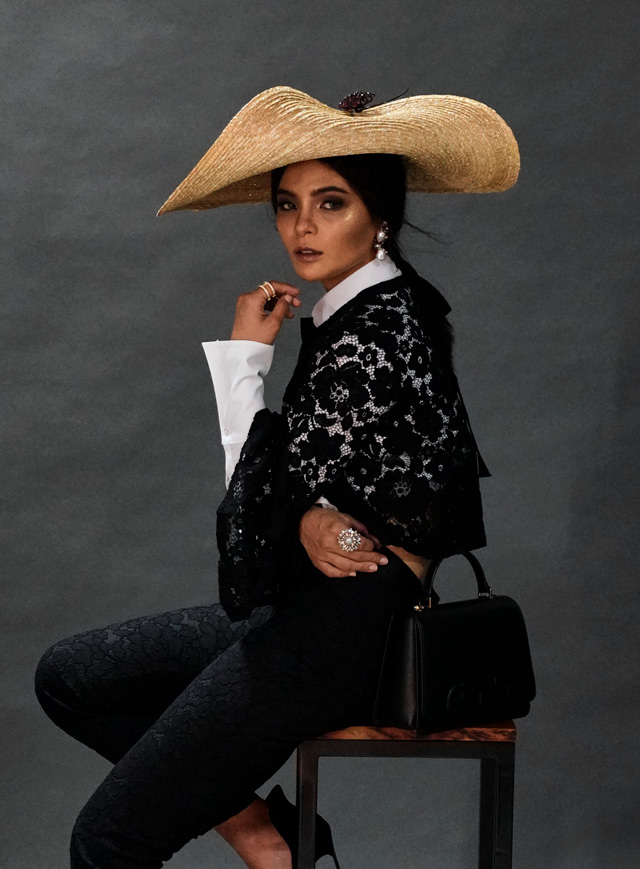 ADVERTISEMENT - CONTINUE READING BELOW
LOVI POE
How do you constantly reinvent your style but at the same time remain true to who you are and what you like?
"I think it's not something that I do consciously. I don't have to really make a conscious effort in reinventing my style. It just naturally happens with time. I mean, some things definitely change the older you get—through time, through different experiences, your taste in fashion also gets influenced."
How do you see fashion as a way to experiment with trends?
"There are a lot of ways to experiment when it comes to fashion. You get influenced by certain people you look up to. With me, as much as possible, I really love sticking to the classics because I think it's nice to just go with things that are timeless, so that when you look back there are no cringe-worthy photos. [Laughs] Still, it's nice to also follow trends because fashion right now is a way of expressing yourself. I don't think there's right or wrong. It really depends on the person."
ADVERTISEMENT - CONTINUE READING BELOW
How do you create a signature for yourself and stand out in the fashion industry?
"When it comes to creating a signature for yourself, it's very important to stay authentic. Stick to what you really want. I believe in having fashion icons and all that, but it doesn't necessarily mean that when you look up to somebody, you have to copy whatever it is that they do. The best way to make a mark in the fashion industry is just to be yourself. You do you—I think that's the best way to go."
What would you say is your signature look?
"Well, I can't really say, because I would like to believe that when it comes to fashion I can be pretty fickle. Moody, sometimes. That's just how I am as a person, as well. [Laughs] But I think...maybe my trademark would be my tattoos! Things changed when I got my first tattoo."
ADVERTISEMENT - CONTINUE READING BELOW
It changed the way you dressed?
"The way I dressed, my personality...as a person, all of a sudden I was more daring. I felt bolder. [My tattoos] complete everything. There are moments, when I film, that they have to cover or edit them out, and when I watch myself afterwards I feel like...the person onscreen is a different person. It's definitely my tattoos."
So would you say that, in a way, you dress to flaunt your tattoos?
"Not really. I mean, maybe in the beginning, when they were new! I would wear dresses that would show them off, but now they're a part of me, so it doesn't really matter whether they're seen or not."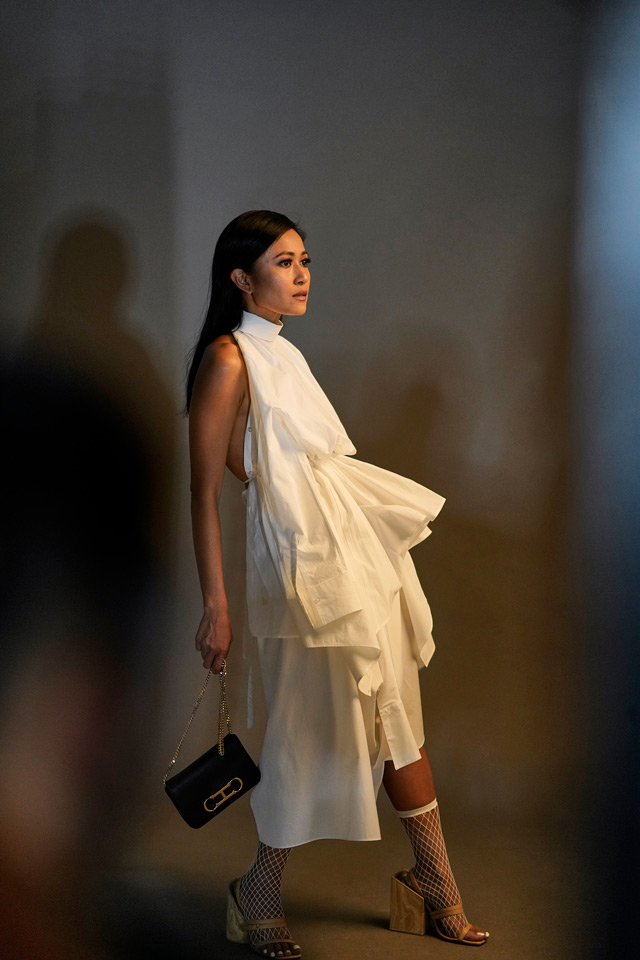 ADVERTISEMENT - CONTINUE READING BELOW
PAM QUINONES
How do you constantly reinvent your style yet remain true to yourself?
"I'm never really conscious about reinventing myself. It's really an everyday process of self-discovery. It really depends where you're at in your life. Now that I'm really busy with work, from creative directing to mentoring people and styling, I find myself directing my style more towards functional wear. For example, today I'm in sportswear and I find that very comforting. But, there are days when I feel like I wanna wear something that's the complete opposite. So, it's never really intentional but it depends on function. I think there's a balance of trying to go for a certain fashion you like but also understanding the function of it.
"With styling, it's really important to know what's going on, what's out there. It's important to know the trends and what's next, and what's next after that. But also it's important to know history. I think one of the biggest things I admire about a lot of people who are from my generation is that they really value the sense of fashion history. I feel like all those things—knowledge, education—that we absorb from the past could really be helpful to the things we do in the future. Honestly, everything I see now has already been done before. What I'm wearing right now is something I wore in third grade! [Laughs] Reinventing is a matter of really knowing what suits you. You don't have to bite into every single trend, you just have to go for what you want. Deep inside, if your gut tells you you like it, it feels good, go for it. Style is an opinion. It's up to you to make it your own."
ADVERTISEMENT - CONTINUE READING BELOW
How do you see fashion as a way to experiment with trends?
"Fashion is really basically trends. Fashion is new things that are out there. So it's practically a synonym for trends to me, in my opinion. Like I said earlier, it's taking bits and pieces of trends you feel you wanna experiment with...but never really about going for the full look. I mean, it's something you can do for a shoot or if you wanna go all-out for a certain party or whatever, but I think...I, personally, would never go for a full trend. I feel like it's very dated. The moment it's on-trend...tomorrow, it's not the fashion anymore.
"So, how I do it is—as clichè as it sounds!—I stick to basic silhouettes. I've mastered the silhouettes that work for me, and if, from the trends that are out there, something actually mimics those silhouettes, then I bite into the trend. But if it doesn't really suit me, I'm not gonna go for it. The core of it is silhouettes."
ADVERTISEMENT - CONTINUE READING BELOW
How does one create a signature and stand out in the fast-paced fashion industry?
"I think it's about what you do and not how you wear things. I really believe that it's about personal style. All comes from within. It's about what you're confident to share about yourself. So if your style speaks so much about what's inside you, then you stand out. I find that there are so many people who use fashion as armor, and they can't really wear the fashion without the fashion wearing them. In my opinion, it's really all about doing the best in what you do. Then dress the part."
What's your signature, fashion-wise? What would you want it to be?
"A balance of form and function. I think that's my signature. My style is always evolving, a constant process of self-discovery. It changes over time. I looked different two years ago—I look at my pictures like, "Okay, I still see myself wearing this, but differently. Because I'm different now." So I think in anything I do fashion-wise, it's really a balance of form and function."
ADVERTISEMENT - CONTINUE READING BELOW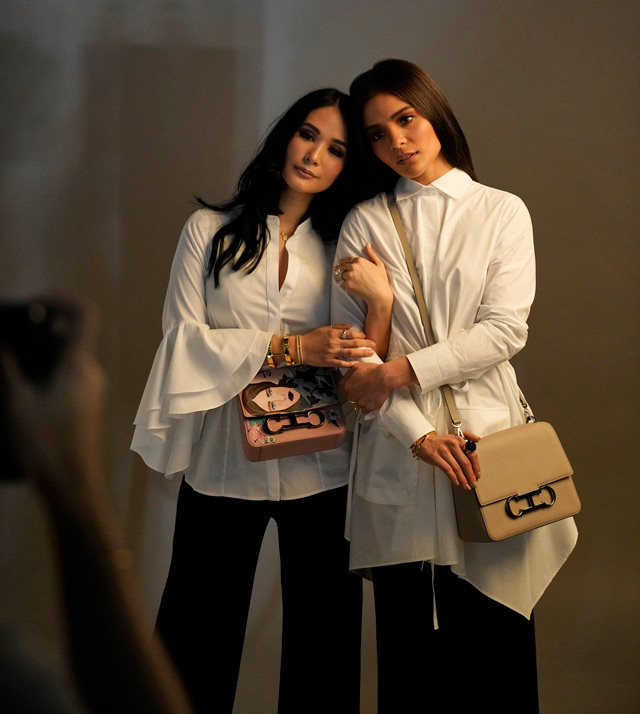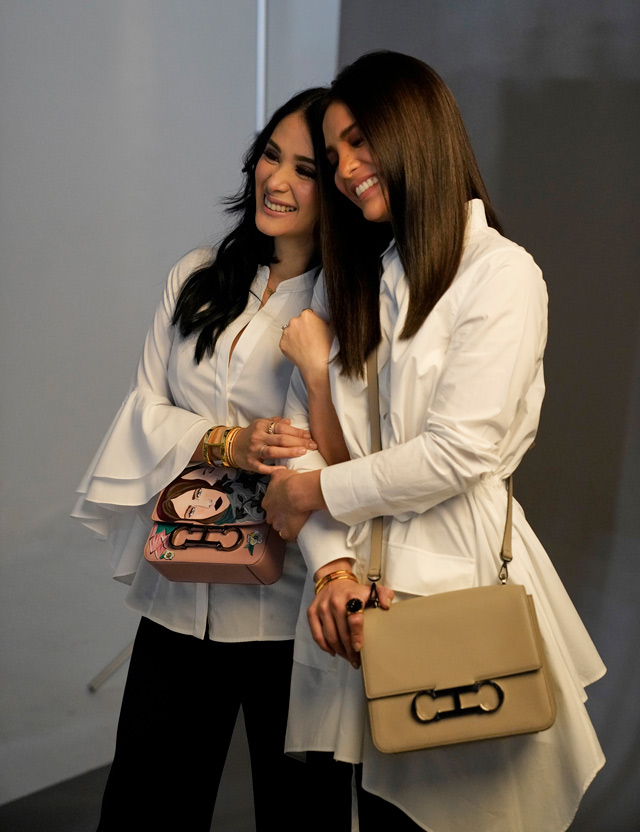 ADVERTISEMENT - CONTINUE READING BELOW
Related Stories from Preview.ph
Hey, Preview readers! Follow us on Facebook, Instagram, YouTube, Tiktok, and Twitter to stay up to speed on all things trendy and creative. We'll curate the most stylish feed for you!