When it comes to investing in designer pieces, people usually go for either two things: bags or shoes. One luxury brand that is top-of-mind is Gucci. The Italian fashion house may have made a name for itself through luggage bags, and later on, its monogrammed handbags, but its craftsmanship extends into its bevy of shoes as well.
Are Gucci shoes worth it?
Since the brand was founded in 1921, Gucci has never failed to craft high-quality products that range from leather goods to chic clothes. The brand carefully selects materials and ensures that the smallest details don't go unnoticed. So yes, Gucci shoes are a great investment.
How much do Gucci shoes cost?
Gucci shoes can go as low as $300, but that's just for rubber slides and sandals. The heavyweights like the ones listed on this list start at $600, but there are also leather thong sandals that go for $500.
ADVERTISEMENT - CONTINUE READING BELOW
With the brand's ever-evolving designs, we reckon it can be overwhelming for you to choose just one (or more). To help you out, we've rounded up timeless Gucci shoes that will still look stylish throughout the years. From sneakers to horsebit-adorned heels, we're sure there's one that will suit your taste!
Here are Gucci shoes that will always be stylish:
1. Jordaan Loafers
Perhaps the first shoe that comes to mind when one talks about Gucci is the good old loafer. Created in 1953, it is one of the house's enduring pieces that constantly gets reinterpreted year after year. Featuring Gucci's iconic snaffle bit atop materials like shiny leather or plush velvet, this recognizable shoe has stood the test of time and will inevitably continue to do so. Gucci will always carry classic colorways like black and brown leather, but since the inventive genius of current creative director Alessandro Michele, there have been whimsical designs like Jordaans studded with bees and stars. Of course, there's always the Jordaan in the original GG Canvas if you can't decide.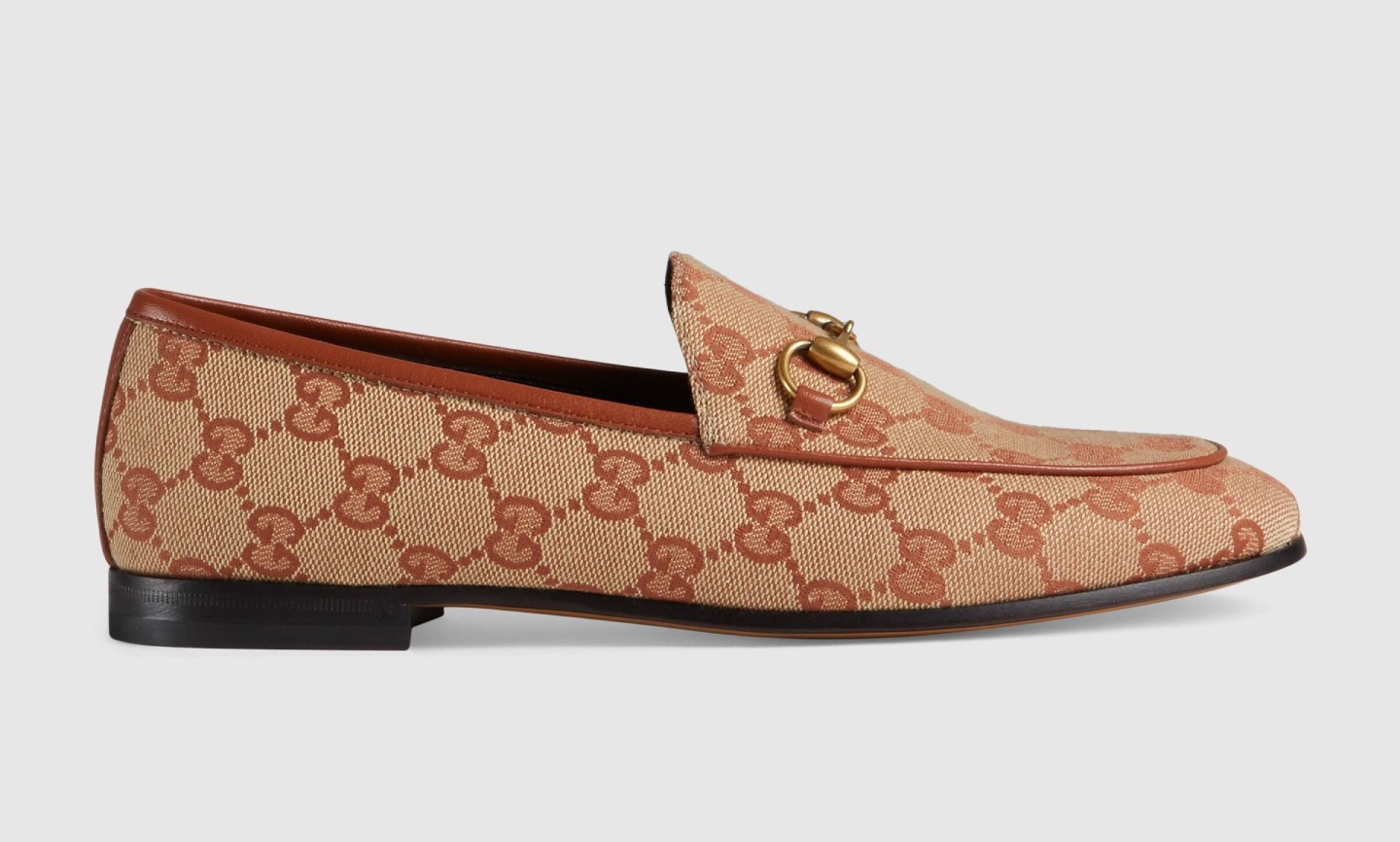 Jordaan GG Canvas Loafer, $750 (approximately P36,257), GUCCI, gucci.com
2. Princetown Mules
Another comfy shoe that takes Gucci's signature loafer design and snaffle bit is the Princetown, which, unlike the Jordaan, was popularized only in recent years. It was back in 2015 when the Princetown became the most-talked about shoe where street style was concerned—and for good reason. Featuring a snug fit and an open back, these Gucci mules strike a balance between function and form, especially with its plethora of pretty colorways that range from neutrals to GG canvas in shiny lame. For a design that screams Gucci though, there's the Princetown mules with the red and green webbed stripe.
ADVERTISEMENT - CONTINUE READING BELOW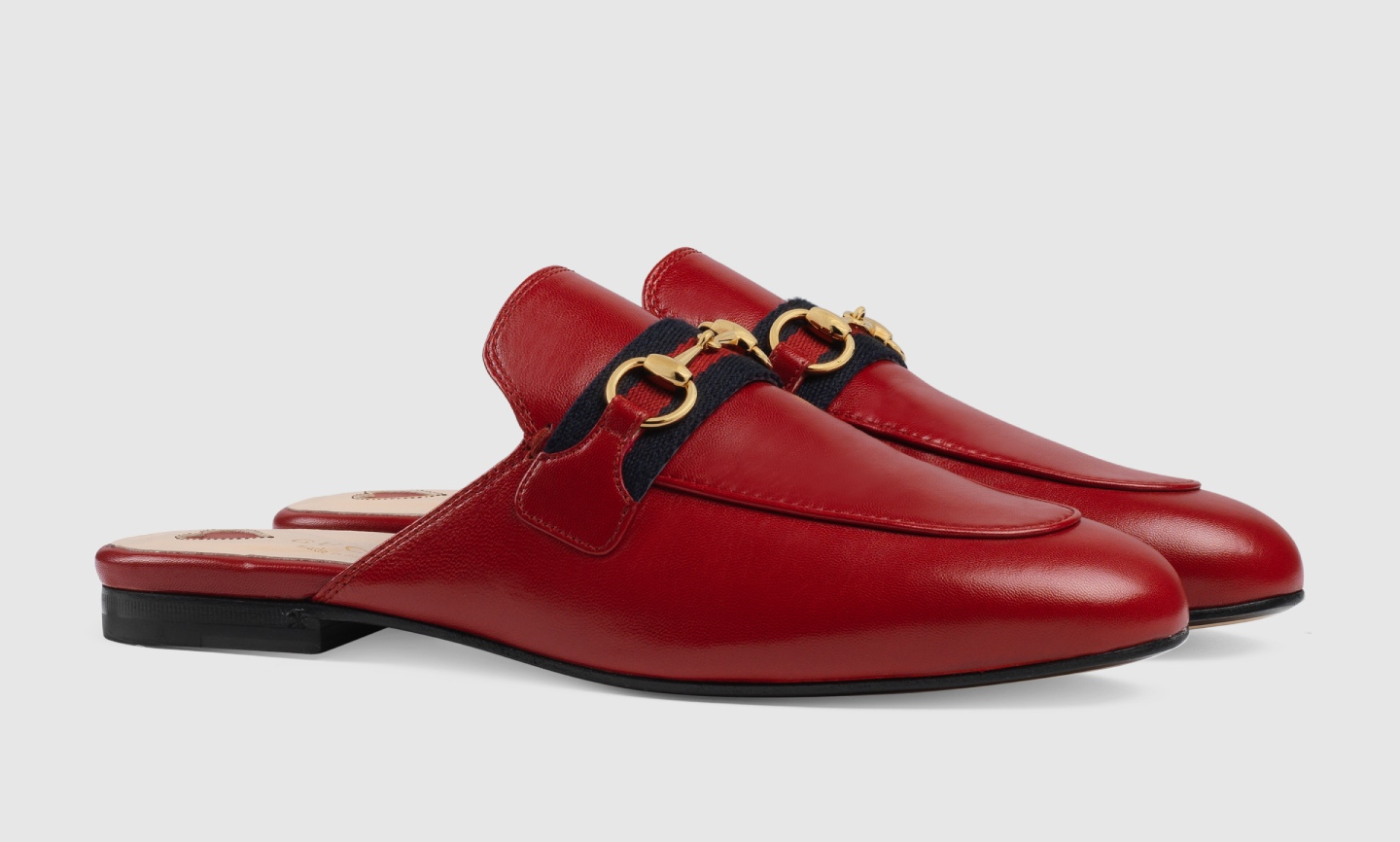 Women's Princetown Leather Slipper, $790 (approximately P38,196), GUCCI, gucci.com
3. Ace Sneakers
True to the house's recurring creed of referencing vintage styles, the Ace sneaker is a "retro-looking low-top" but has been reinvented into everything from quirky embroidered kicks to GG Canvas ones with a smiling Mickey Mouse. Of course, nothing beats a classic white leather pair that can be dressed up or down depending on the occasion. If you fancy minimalism, there are pairs with a perforated design of the interlocking GG logo for a subtle, logomania touch.
ADVERTISEMENT - CONTINUE READING BELOW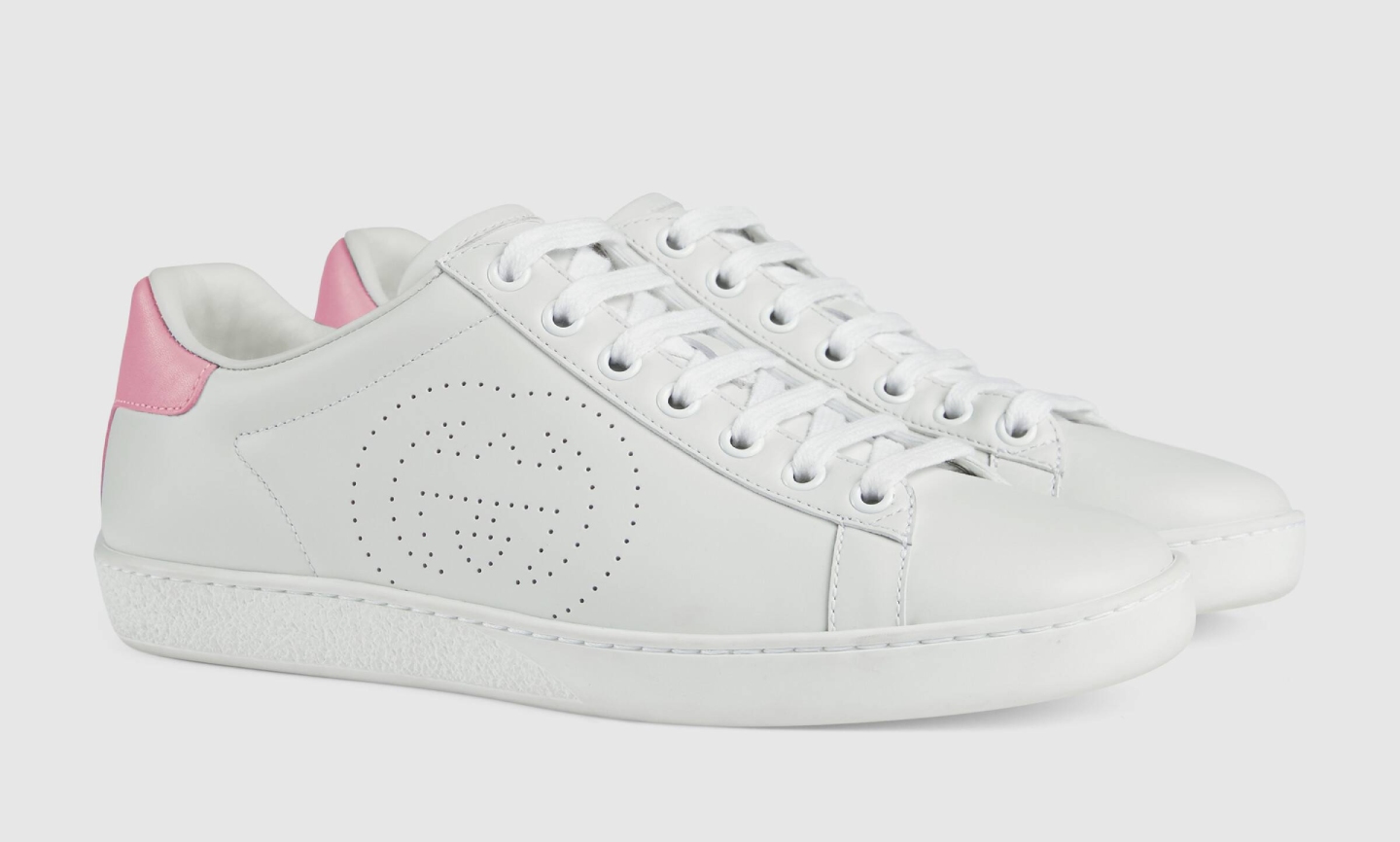 Women's Ace Sneaker with Interlocking G, $630 (approximately P30,460), GUCCI, gucci.com
4. Tennis 1977
Another style that sneakerheads will love is the Tennis 1977, and no, it actually wasn't created in that year. Again, this shoe draws inspiration from the house's heritage and elements that are part of its DNA: attitude, style, and of course, the web stripe. The '70s was one of the brand's most glorious decades, so it's no wonder this design took cues from the tennis shoes that era. What's great about the Ace is its lived-in effect, which Gucci has come to embrace, so you can bet that this designer shoe is anything but in-your-face—well, save for those multi-colored designs!
ADVERTISEMENT - CONTINUE READING BELOW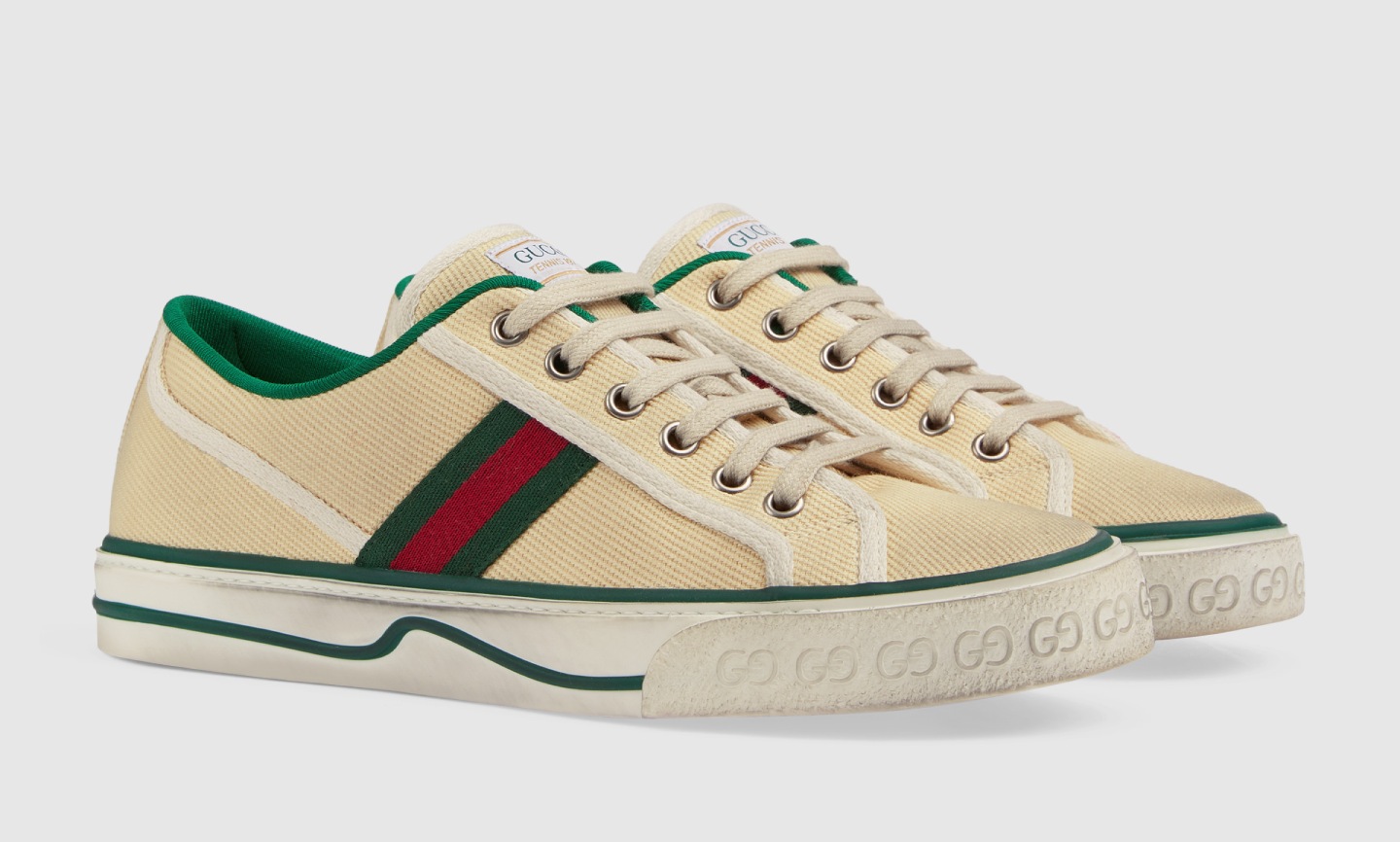 Women's Gucci Tennis 1977 Sneaker, $630 (approximately P30,460), GUCCI, gucci.com
5. Zumi
In case you're neither a loafer, mule, or a sneaker kind of girl, don't worry. Gucci has plenty of heels that will fit your aesthetic, and a classic one you can never go wrong with is the Zumi. It may look like a rare vintage find from your mother's closet, but this was only released in 2019. The Zumi line, which includes bags and shoes, features an interlocking hardware design that was actually pulled from the brand's archives. An oldie but a goodie. Zumi shoes are great for those who are looking for fuss-free classic footwear that look all grown-up. There are mules that are perfect for daytime, and pumps that can take you from your office desk to dinner.
ADVERTISEMENT - CONTINUE READING BELOW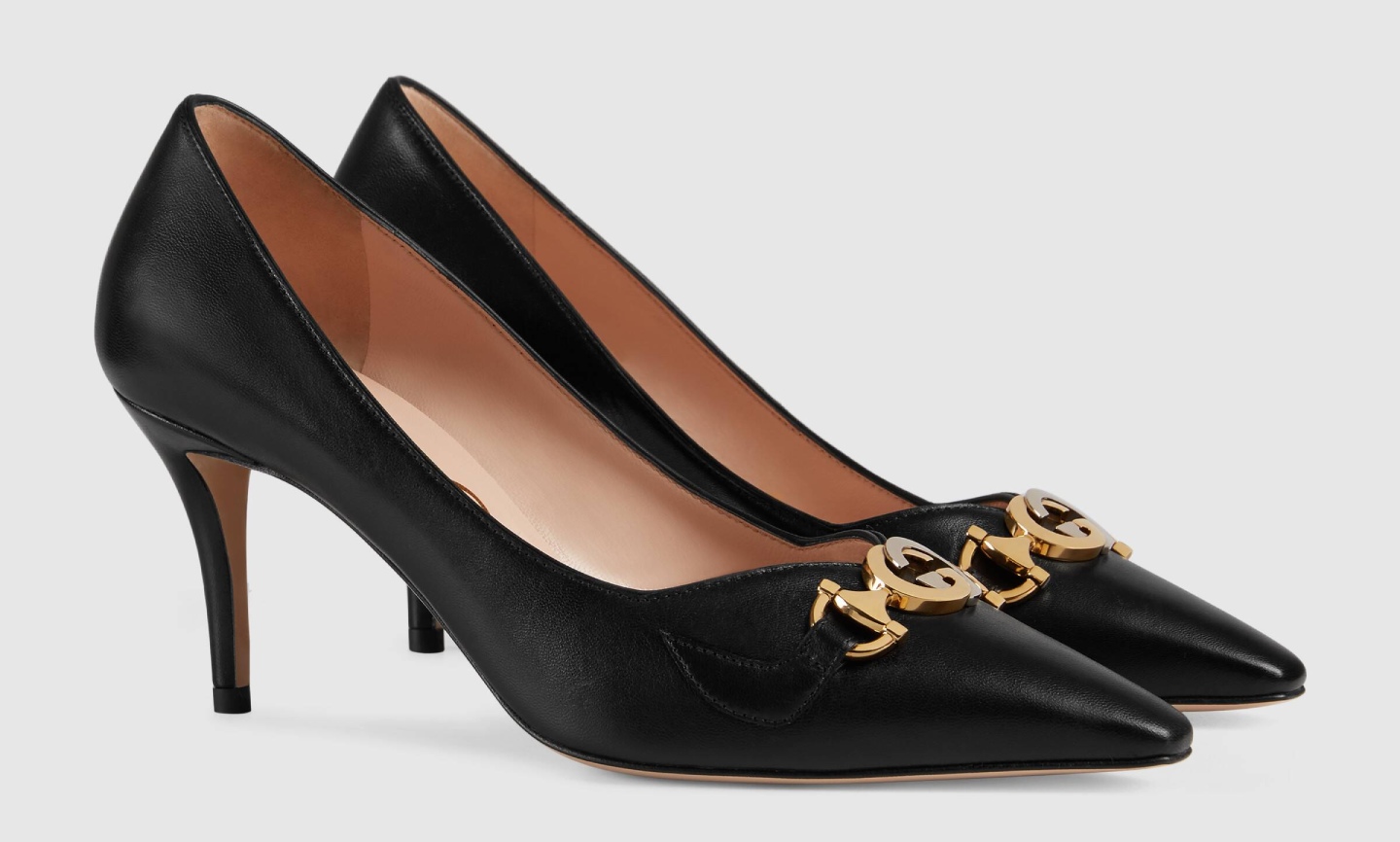 Gucci Zumi Mid-Heel Leather Pump, $890 (approximately P43,031), GUCCI, gucci.com
6. GG Marmont
If you're looking for a Gucci piece that combines modernity with vintage flair, then the GG Marmont shoe line is for you. Of course, the GG Marmont emblem needs no introduction. Marmont belts and bags were everywhere since 2016 and they're not leaving the fashion world's consciousness anytime soon. One fresh way you can sneak in the iconic logo would be through the line's many sandals, loafers, pumps, and slides that look like they time-traveled from a '70s disco. The most "retro" of them all would be the platform sandals that look great on the streets as they would on the dance floor.
ADVERTISEMENT - CONTINUE READING BELOW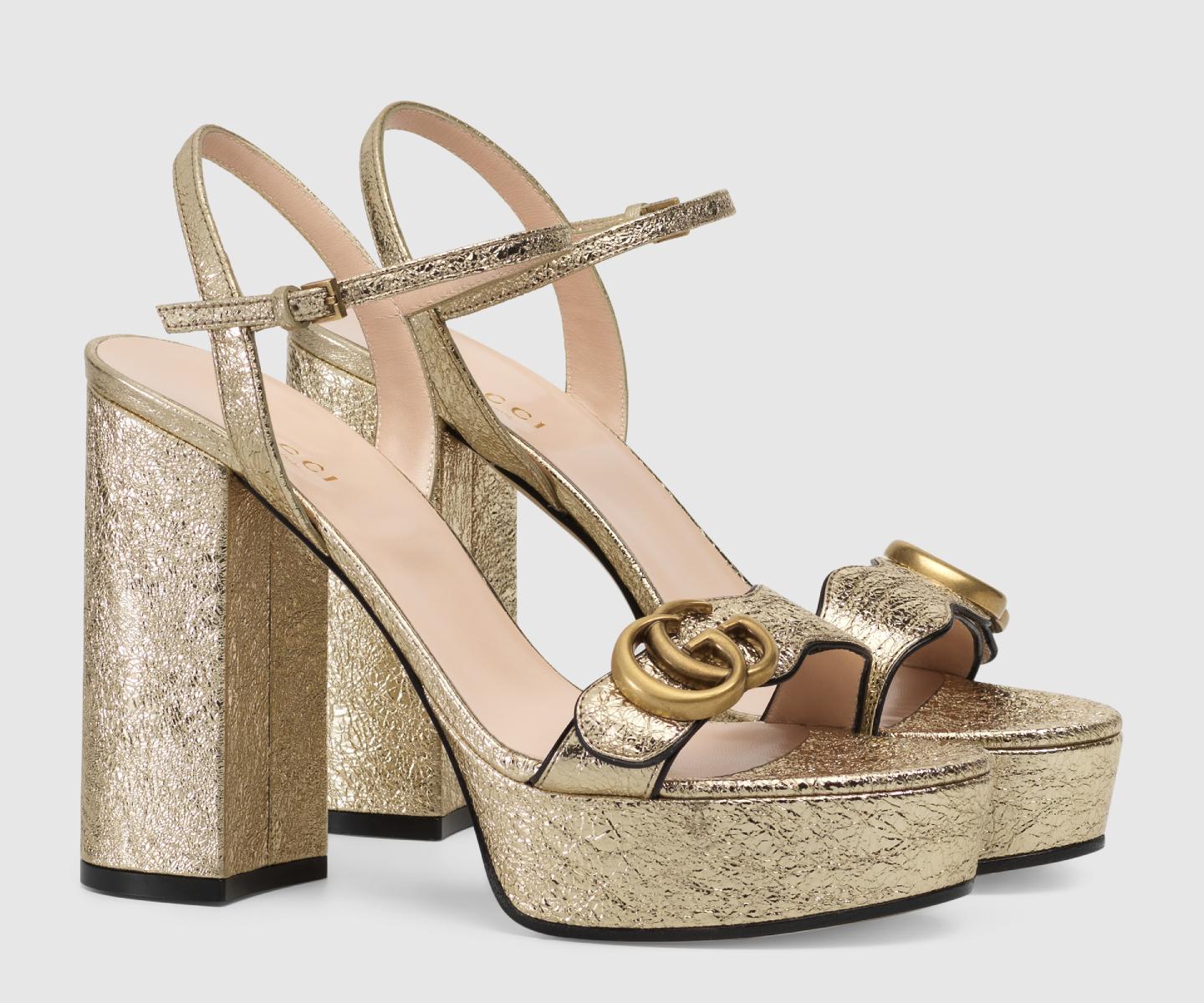 Platform Sandal with Double G, $950 (approximately P45,932), GUCCI, gucci.com
7. Sylvie
If designer pieces with chunky hardware or gold chains catch your eye, then the Sylvie is made for you. Taking cues from the popular Sylvie bag, this shoe line is marked with stunning gold hardware that are anything but short of luxurious. Plus, all of them are made with fine leather that's crafted to last you a lifetime. It's a piece that may not look distinctly "Gucci" like the other pieces on this list, so it's great for those who love discreet designer pieces. Choose from office-friendly mid-heel slides to fabulous heeled loafers and knee-high boots.
ADVERTISEMENT - CONTINUE READING BELOW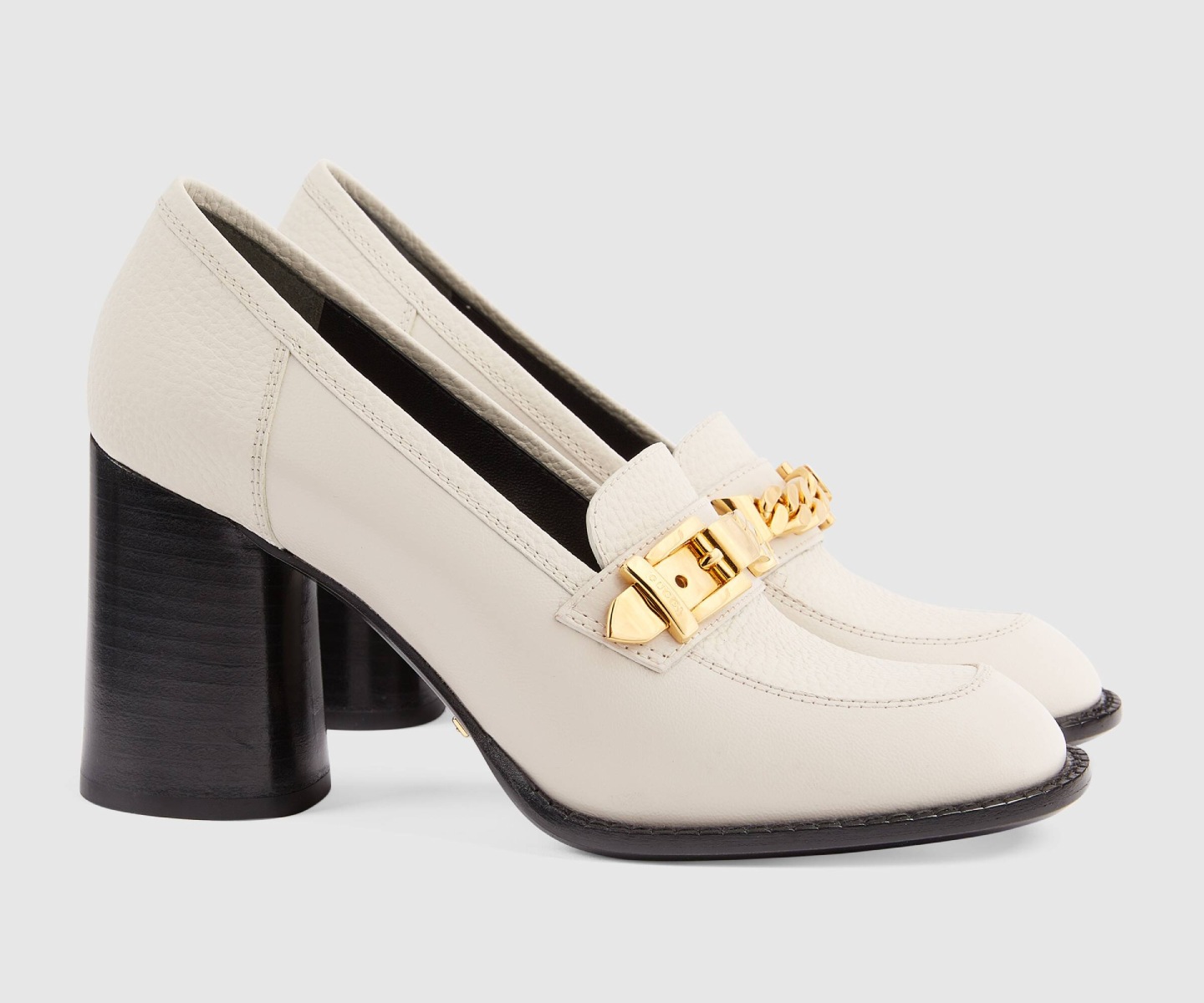 Women's Mid-Heel Loafer with Chain, $950 (approximately P45,932), GUCCI, gucci.com
Hey, Preview readers! Follow us on Facebook, Instagram, YouTube, Tiktok, and Twitter to stay up to speed on all things trendy and creative. We'll curate the most stylish feed for you!