We have neither fall nor winter in the tropics, which makes it quite refreshing to see trends from the New York Fashion Week every now and then, especially when we find ones that are actually wearable in the country. Below are seven key trends that ruled the Big Apple's runway this season:
1. Statement tees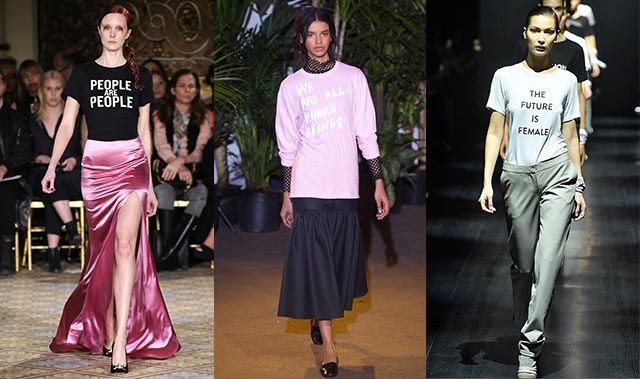 IMAGE Getty Images
Christian Siriano, Creatures of Comfort, Prabal Gurung
It's amazing to see that the fashion world is responding to the relevant events happening around the world. Fashion, after all is all about self-expression. So wear what you believe, and stand tall and proud in making your voice heard!
2. Pantsuit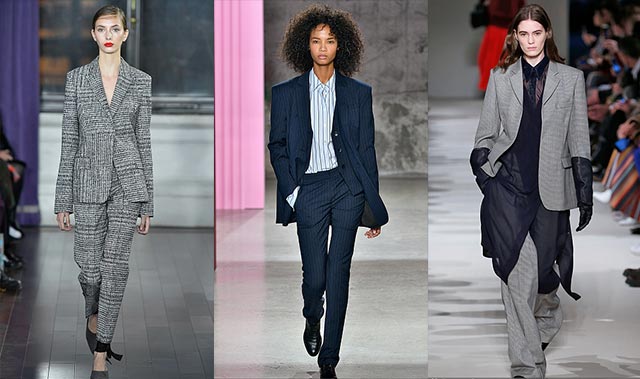 ADVERTISEMENT - CONTINUE READING BELOW
IMAGE Getty Images
Jason Wu, Tibi, Victoria Beckham
Designers are all about the female power right now. And what more can express the sentiment of equality than letting the gals wear the pants?
3. Red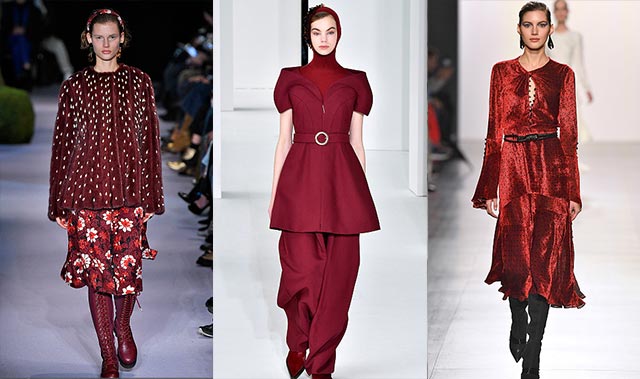 IMAGE Getty Images
Altuzarra, Delpozo, Prabal Gurung
There's a new power color in town, and it's not pink. Pantone's color of the year is once again overshadowed by this rich and bold red hue.
4. Check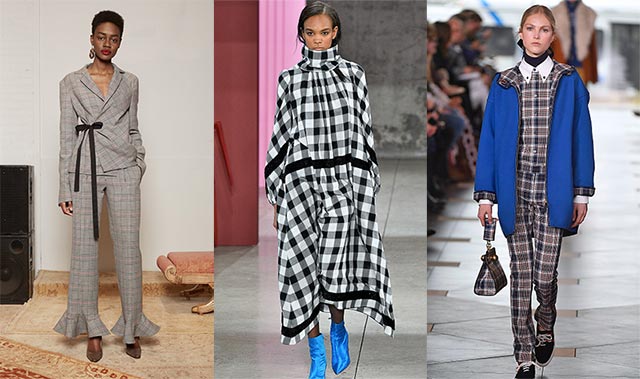 IMAGE rosieassoulin.com, Getty Images
Rosie Assoulin, Tibi, Tory Burch
Tartan, plaid, or check. Whatever you call it, in whatever cut you wear it, everything preppy is in for fall.
5. Fringe
ADVERTISEMENT - CONTINUE READING BELOW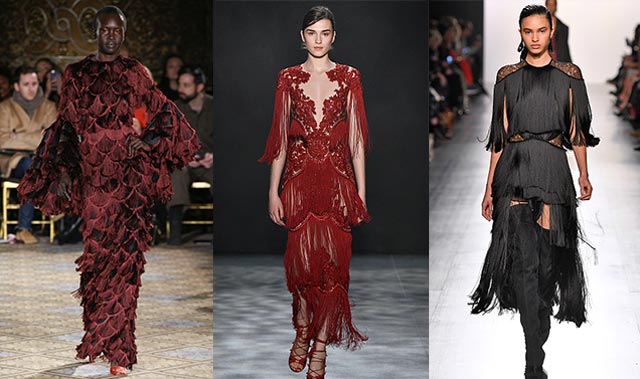 IMAGE Getty Images
Christian Siriano, Marchesa, Prabal Gurung
Give me a shimmy and I'll ready your Boomerang app. Fringe is sweeping the catwalks, and to be honest, who can resist it? Add a dash of playfulness while you sashay around the streets or dance the night away.
6. Florals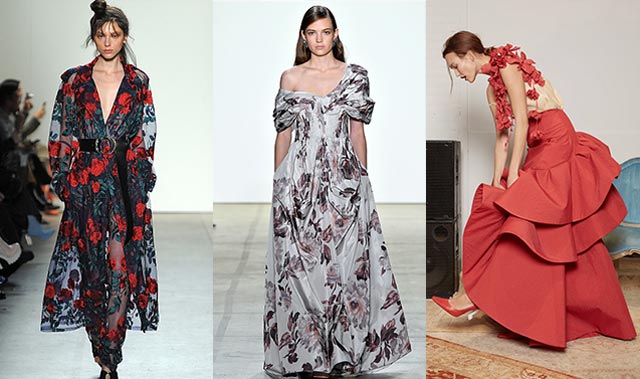 IMAGE Getty Images, rosieassoulin.com
Adam Selman, Brock Collection, Rosie Assoulin
Even Miranda Priestly would probably be intrigued about this trend for winter. These flowers will be in full bloom come the chilly days.
7. Sheer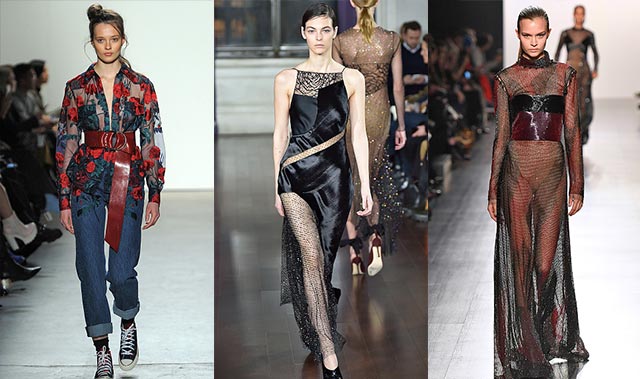 ADVERTISEMENT - CONTINUE READING BELOW
IMAGE Getty Images
Adam Selman, Jason Wu, Prabal Gurung
Another unusual trend to surface this fall is the sheer fabric. Ideally not made to be worn alone, designers have made way for this versatile fabric to be layered over or under your other clothes. We're totally betting on this one as your key transition piece from spring to fall!